Car Insurance Scams and News
Progressive does well but many other big names are struggling
05/05/2016
|
ConsumerAffairs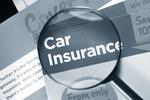 If it seems to you that no one is happy with car insurance premiums, you're right. But don't leave out the insurers themselves -- they're not having such a great time either, according to a recent report from Fitch Ratings.
The company found that while property insurance has enjoyed three straight years of significant profits, car insurers as a whole reported an underwriting loss for the fifth straight year in 2015. 
"The poor performance is a reflection of previous overl...
More
J.D. Power study finds many complete the purchase offline, however
04/29/2016
|
ConsumerAffairs

By James R. Hood
ConsumerAffairs' founder and former editor, Jim Hood formerly headed Associated ... Read Full Bio→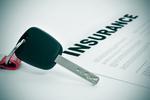 Shopping for car insurance, like many other types of shopping, has largely moved online, a new J.D. Power study finds, but it adds that while consumers shop for insurance online, many still make the actual purchase through an agent.
The study found that 74% of shoppers use insurer websites or aggregators for obtaining quotes and researching information. While nearly half of customers obtain a quote via insurer websites, only 25% actually purchase their policy online; 50% ...
More
Sort By