Best Transcription Services
Transcription service businesses convert live or recorded speech into an electronic, written text document. Companies in the business, legal and medical industries frequently rely on transcription services for accurate record keeping. Transcriptions can be done for audio, video and phone files.
Interested consumers can find a transcription service that meets their needs by considering turnaround time, accuracy, security and price. Services exist to meet every consumer's need and budget.

Compare Reviews for Top Transcription Services

TranscriptionPanda
Read 30 Reviews

TranscriptionPanda is a software-free transcription service headquartered in California. TranscriptionPanda offers multiple pricing and add-on options to make sure you get the service you want at the right price.

iScribed
Read 12 Reviews

iScribed is a transcription company that also delivers captions, translations and content writing to customers and individuals in a variety of industries. Their two-pass proofreading system ensures accuracy in your final results.

Verbal Ink
Read 8 Reviews

Founded in 2003, Verbal Ink provides transcription services in over 15 languages to businesses around the world. They offer accuracy, fast turnaround times and expertise in a wide variety of industries and professions.

Speechpad
Read 7 Reviews

Speechpad uses human transcribers to deliver transcriptions and captions to businesses in a variety of industries. Their transparent payment structure and flexible options allow businesses to customize their transcriptions.

Quick Transcription Service
Read Expert Review

Quick Transcription Service offers transcription services for over 100 languages. They offer fast turnaround time and flat-rate pricing for businesses in a variety of industries.

Rev
Read Expert Review

Rev provides transcription, translation, caption and subtitle services to a variety of industries. They offer businesses a 99 percent accuracy rating and 24 hour turnaround time on most transcription projects.

Same Day Transcriptions
Read Expert Review

Same Day Transcription is a VA Verified Service Disabled Veteran Owned small business. They offer transcription services for a range of industries and offer discounts for military members, students and educators.

Scribie
Read Expert Review

Scribie is an international transcription company that delivers accurate, fast transcriptions to businesses in a variety of industries worldwide. They transcribe all digital files for a flat rate fee.

Tigerfish Transcribing
Read Expert Review

Tigerfish began as a one-man operation in 1989. Headquartered in San Francisco, CA, Tigerfish Transcribing offers reliable transcription services for major companies in a variety of industries in as little as two hours.

Transcripty
Read Expert Review

Founded in 2014 and based in Santa Monica, CA, Transcripty delivers accurate transcripts in 48 hours or less to companies around the world. They have flat rate pricing and do not charge extra for additional speakers.
What to consider in a transcription service
Turnaround time
Certain industries need their transcriptions done faster than others. Knowing the general timelines for most transcription companies can make it easy for you to make a decision on which one to choose.
Standard: Standard delivery time can range between three days and one week. The price is usually lower for standard delivery time, so it's a good option if you don't need your transcription immediately.
Overnight: Many transcription services offer overnight or 24-hour delivery. This might come at an additional cost, or it could be part of the general package, depending on the service you are using.
Hourly: Some transcription services can have your document ready within hours. This generally comes at a premium price, but it can be worth it if you need at time sensitive transcription.
Accuracy
An inaccurate transcription won't help your business much. Accuracy is key to any transcription service.
Editing/Proofreading: Make sure your transcription service has some form of proofreading/editing protocol in place. This ensures that a professional editor has reviewed your transcription for accuracy.
Guarantee: Many transcription services offer a money back guarantee if your document is not returned with a minimal level of accuracy. Find out what their level is and what you can do if that minimum is not met.
Freelance vs. full-time transcriptionists
Many transcription companies hire freelance transcriptionists, while others only hire full-timers. This can make a difference in the accuracy, price and turnaround time for your transcription.
Freelance: Freelance transcriptionists work from home and pick and choose which projects they want to work on. A benefit for transcription services using freelancers is that they are able to transcribe a greater volume of work. Services can also charge customers less money per minute because they pay freelancers less than a full-time transcriptionist would demand. One potential downside is that the work might not be as accurate as it could be.
Full-time: Full-time transcriptionists have certification and experience transcribing. They can offer more accuracy and efficiency, which is a bonus for transcription services and their clients. They also demand a higher pay, which means transcription services that use full-timers as opposed to freelancers will charge customers more money per minute.
Price
Generally, transcription services charge by the minute. There are a few factors involved in determining your total cost.
Length of file: Transcription services generally charge per minute, which means a longer file will cost more. Some services offer a bulk discount for a certain amount of hours, so be sure to do some research if you have a lot of files that need to be transcribed at one time.
Turnaround time: Expect to pay more for the fastest turnaround time a service can offer. If you're trying to save some money, opt for the standard turnaround time.
Transcriptionists: Services that hire global freelance transcriptionists tend to charge the lowest amount to businesses since they don't need to pay their transcriptionists top dollar. They might not be as accurate, so tread wisely if your project demands 100 percent accuracy.
Add-ons and customization: Extras like a customized format, time coding and a speaker with an accent will likely cost more. Always be upfront about what is on the file to get a realistic quote for how much your total cost will be.
Privacy/security
When you submit your audio or video file to a transcription service, you want to make sure the information contained in it is kept secure. There are different things to look for to ensure the security and privacy your file deserves.
Encryption: Encryption is essential to ensure all digital files and documents are safe from hackers and other security breaches.
Nondisclosure agreement: Your transcription service should be ready to sign a nondisclosure agreement. Some services do this automatically, while others only do so upon request.
US-based servers: US based transcription services generally keep all information stored on a server within the country, minimizing the chances of an international security breach. Make sure to verify this with your transcription service if you are concerned about keeping your file secure.
Additional features
Some transcription services charge extra for additional features and add-ons.
Extra speakers: When an audio file has two or more speakers, it can be more time consuming to figure out which person is speaking and add that into the transcription. Because of this added time, some transcription services charge more for additional speakers. The price can go up for each additional speaker, or they may charge a flat fee for two or more speakers.
Time-coding: Time coding (also called time stamping) can be a useful feature for subtitling videos, SEO optimization, panel discussions and legal transcripts because it provides a marker of where in the audio or video the text is found. However, it is more time consuming to add in, so most transcription services will charge an additional fee for time-coded transcriptions.
Background noise: Sometimes additional background noise can make it difficult for the transcriptionist to hear the main audio on a file. In some cases, transcription services will charge extra for extreme background noise.
What media can be transcribed?
Audio
Audio transcription is the process of converting audio files to text format. This is mainly used by legal firms, courts, media, academic institutions and other public relations companies, though other industries may use audio transcription. Audio transcription can be done verbatim, which is a word by word transcription, or clean, in which only the actual message being conveyed in the audio is transcribed, without extras like coughing, laughing or other random noises that appear on the audio file but are not relevant for the transcription.
Phone
Phone transcriptions are dictated using a phone call recording. These are most common among medical professionals, call centers and in legal cases. Accurately recorded phone call transcripts can be accepted as evidence in court in some states.
Video
Video transcription is the process of putting content from film and videos into text format. This usually includes adding captioning, subtitles and time coding, which will cost extra.
Who uses transcription services?
Television and film studios
Television and film studios that need captions and/or subtitles will want to use a transcription service that specializes in captioning/subtitles in multiple languages.
Legal offices
Transcriptions can be important for evidence in court cases and other legal matters. That's why legal professionals rely on accurate and reliable transcription services.
Medical field
Medical professionals often use transcription services for record keeping. They will want to work with a transcription service that is HIPAA compliant and understand the unique needs of the medical industry.
Students
Students can benefit from transcription services that can transcribe their audio notes into an easy to read text. Some transcription services offer discounts to students.
Journalists
Journalists can save themselves time by having a transcription service transcribe their audio and/or video notes into text.
Thank you, you have successfully subscribed to our newsletter!
We value your privacy. Unsubscribe easily.
Expert reviews for transcription services

TranscriptionPanda is a transcription company based in California. It offers transcription services to companies and individuals worldwide. They keep their prices and options competitive, and they focus on accuracy, security and customer satisfaction.
Read More

Speechpad combines human and computer technology to deliver accurate transcriptions to businesses in several industries. They offer companies fast turnaround time on most orders with flexible options.
Read More

iScribed provides translation, transcription, content writing and caption/subtitle services to customers in a variety of industries. They offer fast turnaround time and a 99 percent accuracy rate.
Read More

World Wide Dictation is a second-generation family owned business. It began in 1964 to serve the medical field, and today it continues to provide accurate, fast transcriptions to members of the medical field and other industries using state-of-the art technology.
Medical specialization: World Wide Dictation has been specializing on medical transcriptions since 1964. All of its transcription services exceed HIPAA standards. They have over 180 trained medical transcriptionists on staff to ensure an accurate and fast transcription every time you need one.
Digital handheld recorders: World Wide Dictation can provide digital handheld recorders to make it easier to capture audio dictations without being tied to a phone. Dictate anywhere, at your convenience, and then upload the audio files to World Wide Dictation secure website for immediate transcription.
Telephone dictation: Every customer receives a Personal Identification Number (PIN) they can use to access the call-in dictation system. The phone keypad controls allow you the same functionality as you would have with a tape recorder or a hospital dictation system, including the ability to rewind, fast forward and pause. The audio is then captured by World Wide Dictation Digital Dictation System, which has built-in 256 bit encryption for your security.
Accuracy: World Wide Dictation ensures accuracy by only hiring transcribers with at least five years of experience, whose work is proofread by professional transcribers who have at least 15 years of transcribing experience.
Best for: World Wide Dictation is best for medical providers.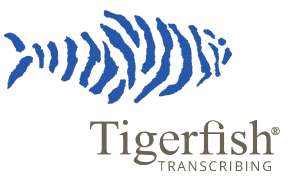 With over two decades of transcription experience, Tigerfish Transcribing delivers fast and accurate transcriptions to businesses in a wide variety of industries. Their latest feature is Tigerfish Air, which guarantees a fully edited transcription in two hours.
Tigerfish Air: Designed for times when a business needs a transcription fast, the patented Tigerfish Air guarantees the delivery of a fully edited transcription of any live or prerecorded event in two hours.
Tigerfish Priority: Businesses who don't need their transcription in just a few hours can use either Tigerfish Express, which delivers either the same day or next day, or Tigerfish Standard, which delivers in three to five business days for most projects.
Easy ordering: Simply upload your file from Tigerfish's website and choose your delivery preference. A representative will contact you to confirm delivery times.
Easy quote: Call, email or fill out an online form to get a quote on your transcription. It's fast and free.
Wide range of industries: Tigerfish has experience transcribing for a wide range of industries, including arts, humanities, consulting, design, finance, government, health, legal, manufacturing, marketing, media, natural sciences, non-profit and technology. Visit their website to see which major companies they have transcribed for in each industry.
Best for: Tigerfish is best for businesses in a wide range of industries who need fast transcription services.

Vebal Ink has provided accurate and affordable transcripts to thousands of customers around the world since 2003. Their human transcriptionists are U.S.-based for all English speaking projects, and they have a 98 percent or higher accuracy rate on all transcriptions.
Read More

Based in Santa Monica, CA, Transcripty has provided audio transcription for hundreds of businesses and organizations around the globe since 2014. They guarantee delivery within 48 hours.
Fast turnaround: Transcripty doesn't charge a premium for 48-hour delivery. That is their standard timeline for all typical transcription projects across all industries. Businesses that need their transcription faster can pay an upcharge for a 24-hour turnaround.
Flat rate: Transcripty charges one dollar per minute of audio for projects with a 48 hour turnaround time. They offer customers the option to add time stamping/verbatim for an upcharge of 25 cents per minute. They do not charge extra for additional speakers.
Privacy protected: Transcripty treats all audio they receive as classified and private information, and the will be happy to sign a non-disclosure agreement upon request.
Sample online: View a full sample of a transcription done by Transcripty on their website so you can get a feel for what to expect from their service.
US-based: Transcripty is based in the United States, so you can rest assured your audio will be transcribed by a native English speaker to ensure accuracy.
Best for: Transcripty is best for businesses who need fast transcriptions at a low price.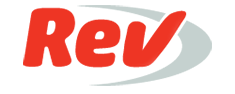 Rev offers transcription, translation, caption and subtitle services to companies around the world. They offer 24 hour turnaround time and a 99 percent or higher accuracy rate.
Flat rate pricing: Rev charges one dollar per minute of audio, regardless of how many speakers there are. There are no hidden fees.
Fast turnaround time: Rev's pricing is for 24-hour turnaround, provided your audio is submitted by 2 pm EST and the recording is not longer than one hour in length. If you have specific questions about turnaround time, contact Rev directly.
Accuracy: Rev's transcriptions are done 100 percent by humans. The company hand picks experienced freelance transcriptionists from around the world to work for them. Rev employs a system of quality checks and client feedback for each individual project, ensuring accuracy and quality every time.
Security: Rev makes sure all transcriptionists sign nondisclosure agreements for privileged documents. They also take precautions by limiting the viewing of documents to a strict need-to-know basis.
Automatic orders: Save even more time by placing orders automatically using Dropbox, YouTube or other cloud platforms.
Best for: Same Day Transcription is best for all businesses, members of the military, students and educators.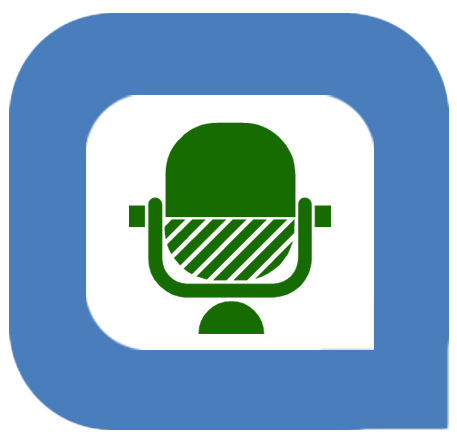 Quick Transcription Service (QTS) is an ISO certified company that delivers fast and accurate transcriptions to companies around the world. They provide high quality transcriptions for many industries, including legal, medical, higher education and media.
Multilingual: QTS is an international company that can transcribe audio and video in over 100 languages. There is an additional cost for transcribing in a language other than English.
Flat rate pricing: QTS offers transcription services for a flat rate of 99 cents per recorded minute for most transcriptions. Legal transcriptions and other transcriptions that require an extra round of proofreading and certification are charged a flat rate of $1.50 per minute.
Straightforward turnaround time: QTS bases turnaround time on the length of the audio being transcribed. File length of one hour with excellent audio quality will be transcribed within 24-hours, while files that are four hours or longer can take five days or longer.
Transcription price calculator: If you have poor audio quality, more than one speaker or any other additional factors that may impact the total cost of your transcription, you can easily figure out your total cost using the transcription price calculator on QTS's website.
Money back guarantee: QTS offers a 15-day money back guarantee on their work. They offer an additional round of proofreading if you are unsatisfied with your initial delivery. If the additional proofreading still isn't at least 98 percent accurate, they will issue 100 percent of your money back.
Best for: QTS is best for businesses that need multilingual transcriptions.

Scribie manages the process of transcription end-to-end and provides quality, accurate transcriptions to businesses worldwide. They offer flexible pricing and turnaround options.
Fast turnaround time: Scribie can have transcriptions ready in as little as eight hours. Businesses can choose from three turnaround times: express (eight to 12 hours), one day (24-36 hours) or Flex Five (three to five days).
Straightforward pricing: Scribie offers flat race pricing, ranging from 75 cents per minute to $1.75 per minute, depending on the turnaround time. Add-ons are available for an additional cost.
Discounts: Bulk orders are eligible for a 10 percent discount. A bulk order consists of 20 hours or more audio that needs to be transcribed. Clients can also sign up for Scribie's email list to receive discounts in their inbox.
Online quote calculator: Get an accurate quote for your transcription online using the online quote calculator on Scribie's website.
Accuracy: Scribie has a 98 percent accuracy rate, thanks to their four step proces. First, files are separated into small parts and typed out by transcribers. Second, reviewers check the parts and add speaker tracking and time-codes. Third, parts are collated and the transcript is proofread for consistency and accuracy. Finally, the transcript is quality controlled and proofread again until accuracy is at least 98 percent.
Best for: Scribie is best for businesses that need bulk orders in all industries.

Same Day Transcriptions was founded in 2008 by army veteran Robert J. Foley. It is a VA Verified Service Disabled Veteran Owned small business. It is incorporated in Delaware and has offices in Florida, New Jersey and Michigan.
US based: Same Day Transcription is based in the United States, and all English transcription processing is done within the US by native English speakers. Data resides on servers in the United States.
Full time transcriptionists: Same Day Transcriptions does not hire global freelancers. Instead, they independently hire professional transcriptionists from the United States who undergo comprehensive testing and screening before they are hired.
Discounts: Members of the military, students and professors can call to receive an extra discount on their transcription service.
Straightforward pricing: Every transcription is customized, and you will be given a straightforward price when you call Same Day Transcriptions.
HIPAA compliance: All transcription services are HIPAA compliant, which is a necessity for the medical field.
Best for: Same Day Transcription is best for all businesses, members of the military, students and educators.
Compare Reviews for Top Transcription Services

World Wide Dictation
Read Expert Review

Since its inception in 1964, World Wide Dictation has been providing medical professionals with fast and accurate transcription services. They also offer transcription services for the legal industry.
Disclaimer
Information in this guide is general in nature and is intended for informational purposes only; it is not legal, health, investment or tax advice. ConsumerAffairs.com makes no representation as to the accuracy of the information provided and assumes no liability for any damages or loss arising from its use.
Thank you
Keep an eye on your inbox, the latest consumer news is on its way!