Staff One
ConsumerAffairs Accredited Brand
Staff One HR is an HR managed services company providing Professional Employer Organization (PEO), ASO and recruiting services. Based in Dallas with clients in 44 states, Staff One HR earned a spot on the 2015, 2016, and 2017 Inc. 5000, and has been in business since 1988. With an ESAC accredited PEO service offering, we provide HR consulting and compliance, employee benefits, workers' compensation/safety, and payroll/tax administration for our clients.
As a result of our services, Staff One HR's clients typically realize: reduction in employee turnover; elimination of employer liability; and achievement of key business milestones (e.g. Best Places to Work). Our clients gain the ability to reinvest their time and focus on their core business so they can outpace their competition.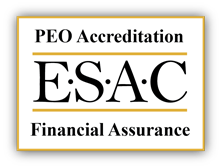 Read More
Read More
Select stars to rate your experience
Last updated: Sept. 6, 2017
30

Staff One Consumer Reviews and Complaints
This review is featured by Staff One
Original review: Aug. 11, 2017
Staff One has been an incredible asset to our company, Medcillary, for a variety of reasons. I have owned several businesses, so I know that there is a great deal of work to be done on the back end. Some specific ways that Staff One has assisted us are as follows: writing our company handbook, facilitate medical benefits, allow our employees to have access to their employee perk program, established a new-hire protocol, help keep us compliant with state and federal regulations, and most importantly, readily available to assist with any other HR matter.
Thank you very much, Jon! We are delighted to be your HR partner and assist you and your team with so many different tasks and projects. We're proud of our dedicated team of experts, and we look forward to serving your needs for many successful years to come!
Original review: Sept. 6, 2017
We at Hail Merry are very pleased with our relationship with Staff One. Mallory ** and Lisa ** have been my primary contacts and I could not be happy with their responsiveness and expertise. Thanks for all you do! Great team of people there.
Eric, thank you for your positive feedback! Mallory, Lisa, and the rest of our team enjoy working with you as well. We strive to be your go-to experts in all HR matters, and we are committed to providing responses within 24 hours. Best wishes for continued success!
Thank you, you have successfully subscribed to our newsletter!
Enjoy reading our tips and recommendations.
Unsubscribe easily whenever you want
Original review: Aug. 14, 2017
The onboarding process was extremely easy. All questions that any employee had were quickly and professionally answered. The Staff One staff was wonderful and many kudos to the website which is much easier to navigate than other PEO sites. Also, the benefit options were great compared to other quotes we received from several PEOs.
Leah, we are excited to be working with you again! While we are committed to always offering the most up-to-date technology, we also realize the importance of personal service. We appreciate your feedback, and we will continue to offer quick and professional solutions for all of your HR needs!
Original review: Aug. 10, 2017
Johnson City Chemical has used this service for several years and has always been satisfied with the service provided. Any problems, on either side, have been corrected or resolved quickly and we would recommend their service to anyone looking for a payroll provider.
Thank you, Larry! We appreciate your recommendation. Working together to solve problems and quickly addressing issues is important, and we're proud of our Tennessee team's focus on client service. We look forward to providing support for you and your company for many years to come!
Original review: Aug. 3, 2017
LeAnn ** and the staff at Staff One are really awesome. They are on top of any problems we may have. We can't say enough about them and the service we receive. Thanks to everyone Staff One for everything they do for us.
We are proud of our Tennessee team members and their dedication! Thank you for sharing your thoughts about those who work with you directly. We appreciate your continued confidence, and look forward to many more years of success together!
Original review: July 31, 2017
Love our Staff One payroll and benefits support team, Katie and Trisha! They patiently go out of their way to help our company get the payroll in timely and correct; including, benefits and taxes. Even with last minute changes for benefits or additional last minute bonus check requests, they always get the payments to the bank timely and accurate. They make my job easy!
Thanks for your kind words, Monique! Our Tennessee team loves working with you, solving problems and getting the job done right! We appreciate your feedback, and look forward to continued success together.
How do I know I can trust these reviews about Staff One?
941,103 reviews on ConsumerAffairs are verified.
We require contact information to ensure our reviewers are real.
We use intelligent software that helps us maintain the integrity of reviews.
Our moderators read all reviews to verify quality and helpfulness.
For more information about reviews on ConsumerAffairs.com please visit our FAQ.
Original review: July 31, 2017
I have worked with the folks (formerly Admin Resources) since 2011 and always found them accurate, dependable, courteous, and most helpful for any situation that arose. I look forward to many more years with these folks. Mr. Larry **, owner, has nothing but high praise for their working relationship over the past several years. Keep it up!!!
Sue, we appreciate your sharing this positive experience! We're proud of our Tennessee team...they are indeed dedicated to client service, and genuinely care about doing things the right way, every time. We look forward to serving your needs for many years to come!
Original review: July 31, 2017
** is a small marketing firm, formerly based in Knoxville, now in Winston-Salem, NC. We have used Staff One for our payroll services for several years. They are solution-oriented, kind, and easy to work with. We highly recommend them and look forward to a continued partnership with them to support our business in the years to come.
Original review: July 28, 2017
Staff One handles our Workers Comp and filing and payment of insurance for our Company. Trisha ** is our representative and is always willing to help us with claims, adjustments and payment status on our insurance accounts. Staff One is a great company to partner with and I'm glad they are local and available when needed.
Davida, we appreciate your feedback! We're proud of our Tennessee team and their dedication to providing excellent client service, and we look forward to many more years of successful partnership!
Original review: July 28, 2017
I use the payroll services and appreciate the personal service that I receive from my rep - Katie **. She reminders and shows me personal service. Reports, payroll information, and answers to my questions that I may have are always provided to me timely and correctly. Excellent service!
Thank you, Janie! We are proud of our Tennessee team and the level of service they provide to our valued clients! We appreciate your continued confidence and support.
Original review: June 29, 2017
It has been a true privilege to work with Brody **, our HR Manager with Staff One, on several big changes for the business. Due to the new Labor Laws in Arizona, Brody has been instrumental in getting new policies written to be in compliance with the law and rewrote the existing PTO policy. Thereafter, he effectively communicated to the employees the new policies and values without creating negative reaction. Also during this time we changed our medical health care carrier and he prepared meeting agendas that were concise and time-saving. Staff One and Brody have been a tremendous support to our team and business.
Thank you so much for your review, Pam! Working with you and Dr. Arthurs to get to know your business and team has been an absolute pleasure. We appreciate the opportunity to collaborate with such invested business leaders who allow Staff One HR to truly act as a partner in delivering solutions that are best for both the company and employees.
Original review: June 15, 2017
You know the saying "One bad apple spoils the whole bunch"? Well, the opposite is true as well, where "one great one can improve it." When I joined my current company I replaced a purely transactional and what most would call "old-school" or "50's personnel style HR". Needless to say, when I learned how she did things (including the processing of payroll), I was less than pleased and made my feelings known to the Staff One support staff that worked with our company. The manager of the group responsible for supporting our services immediately began to work on a plan to amend and remedy the processes, but it was employee in particular (payroll support) who proved that Staff One might be a PEO that deserves our business.
This employee went above and beyond, staying late, working weekends, and even giving me her mobile phone # to call her if I had a problem outside of work hours. Having been in HR for over 20 years, I know that this is NOT the norm when it comes to PEOs. Now, can I say that every employee there is perfect and goes over and above the system? Of course not, but the one who has, has made all the difference.
View more
Brenda, thank you for this great feedback! When our service team members were first introduced to and began working with you, we could hear the frustration and concern in your voice. In our eyes, this was not only an opportunity to support a client in making far-reaching changes to internal processes, but a valuable opportunity to assist a new business partner as she forged forward during challenging times in a new role with a new employer. We are very proud of our team members, their dedication, and the leadership provided by our managers.
Original review: May 8, 2017
Very please with Staff One. From the HR Manager, Benefits Specialist to our Payroll Specialist, everyone is great to work with. They are proactive in communicating with us and not waiting until we have a problem or concern. Their people respond quickly to any we do have and things are resolved in a timely manner. I would highly recommend Staff One.
Thank you for your recommendation! We do our best to be proactive in communication, assisting you quickly with any issues that may arise. We're proud of our team, and we appreciate your vote of confidence!
Original review: April 20, 2017
I would like to commend Stephanie ** for her excellent, and important for us, highly responsive service on behalf of the payroll and related needs at **. We are a small, very nimble company and Stephanie does a great job keeping up with our pace and addressing issues as they arise with the utmost professionalism and speed.
Frank, thank you for your kind words! We strive to keep pace with our fast-moving clients and always consider the next steps that will help smooth the way to success. We appreciate your confidence in our responsive team of professionals, and will continue earning your trust every day!
Original review: April 20, 2017
Stephanie is great at answering my questions in a fast and friendly way. My new hires are processed quickly and my payroll is processed and completed within hours of my submission. When I have trouble reaching a HR manager, Stephanie helps me locate a person who can help me.
Mary, we're thrilled that your interactions with Staff One HR have been so positive and efficient! We are proud of our team members and the client service they work so hard to provide. Thanks for sharing your experience!
Original review: April 20, 2017
Staff One and Stephanie ** give excellent customer service and excellence in knowledge and helpfulness. I would highly recommend her and Staff One services to anyone. Stephanie handles our payroll and is always timely and helpful and quick to reply. We love her!
Theresa, we appreciate your review and comments about Stephanie. We are proud of our team members and their dedication to excellent customer service and furthering their knowledge and skills! Thank you!
Original review: April 20, 2017
My experience at Staff One has been very positive. The entire team at Staff One is strong but Stephanie ** is truly exceptional. I literally could not do my job without her. She is incredible. Stephanie is responsive, proactive, and accurate with her work product. I've told Staff One I would strongly consider using another PEO if they took Stephanie off of my account. I have a better working relationship with Stephanie than any other point of contact at all other vendors Zyston uses. She obviously cares a great deal about her job, quality of work, and most importantly the clients she serves. She even responds to me from home at night, weekends, and holidays.
She was in the hospital for a period of time and without her working on the Zyston account my work life was incredibly painful. She makes my job easy. I would tell you she deserves promotion after promotion but I would be afraid Staff One would take her off of my account if she soars too high. I am very hard on most of my vendors including Staff One. I expect a lot out of each vendor Zyston utilizes. Stephanie always meets and usually exceeds my expectations. She's probably the only vendor I've never had to yell at or fire for poor performance. Thank you Stephanie and thank you to Staff One for hiring Stephanie and placing her on my account.
View more
Ben, thank you for your wonderful feedback and recognition of our outstanding team members. We strive to deliver exceptional customer service, and it's a pleasure working with you.
Original review: April 20, 2017
We have had a very pleasant experience dealing with everyone at Staff One. The Human Resource manager, Millie **, is extremely quick to respond to our many HR related questions/issues. Stephanie ** has been a tremendous help with all of our payroll needs. Her responses are always prompt, and she has handled quite a few potentially volatile situations in a professional manner. We could not run a successful business without Staff One's assistance. A huge THANK YOU from Regent Restoration to all at Staff One!
Thank you so much, Shaz! We love hearing such wonderful compliments about our team of professionals! We strive daily for excellence in HR, payroll, benefits and risk management, and we truly appreciate your feedback. It's good to know that we've hit the mark, and we'll continue raising the bar!
Original review: April 20, 2017
I wanted to say how helpful Staff One has been in onboarding us from our previous PEO. Jacy, Brody and Jan have gone above and beyond to help us with a smooth transition. I wanted to say a special thank you to Jacy for helping me do everything possible to make this a smooth transition for our employees. Thank you for being so understanding when we email you so many times a day. All of you have been amazing and helpful. Thank you.
Mari'a, we appreciate your partnering with us to make the onboarding process successful! We love solving problems and helping our clients' workdays and processes go smoothly. Your company is a dynamic organization, and we're delighted to support you as you grow!
Original review: April 14, 2017
Stephanie has always answered my questions in a timely, accurate manner. No question is too small or silly to ask. If the question is out of her purview, she always says so, and refers me to the person who could answer my question. In doing so, she is really good to copy me, so that I know the matter has been handled. I really enjoy having Stephanie as my payroll specialist. I am confident in her knowledge and ability to be of assistance.
Thank you for sharing your experience, Emma! We are proud to have such conscientious, dedicated team members, and we appreciate your confidence and continued support!
Original review: April 4, 2017
Designer8 has been in the process of transitioning from our former HRO/PEO to Staff One. We are doing so on a very compressed time frame due to circumstances of the performance of our former service partner. Donna ** has been exceptional in juggling our needs and the time frame while balancing requirements that have to be met by both sides. Donna's transition team, led by Jan **, has been beyond exceptional. Individually, Jan has done absolutely everything possible to make our transition as smooth and seamless as possible. She has gone well above the "normal call of duty." She responds to phone calls and emails at all times of the day (does she sleep?) and she always appears to be looking out for everyone's best interests.
Due to our short timeline, we have had to basically dump so much information on Jan, and like a champ she has taken it all in stride and made sense out of our stuff when she probably could have reasonably pushed back. Kishia has been persistent with her support on the 401K and everyone else we have touched has been 110% professional. Donna, Jan and the entire team give us great confidence that we made the right choice with Staff One and we look forward to a mutually beneficial relationship! The entire team should be recognized for their efforts.
View more
Brent, thank you for taking the time to share your experience with Staff One HR! We're proud of our team for going above and beyond for you, and we appreciate your confidence! We look forward to working with you for years to come.
Original review: March 23, 2017
Staff One has provided excellent payroll, HR services, and training. They are friendly, prompt, and efficient in all that they do for us. They have gone above and beyond when we needed extra information and reports for management. Their training is excellent. They keep us compliant on all HR requirements.
Ina, we appreciate your thoughtful review! We work hard to support you and provide efficient and valuable service. We're glad you find our training valuable, and look forward to working with you and your team for many years to come!
Original review: March 22, 2017
Staff One is a very responsive HR company. Whether it's helping me enroll a new employee or approving payroll, I know I can always pick up the phone and reach a live human being who will assist me whenever I might run into an issue. I appreciate the fact that StaffOne will always direct me toward a satisfying solution.
Thank you, Samanda! We appreciate your feedback, and we love helping you with solutions for HR, payroll, or whatever you might need. Best wishes for continued success!
Original review: March 16, 2017
I would like to take this time to let Staff One know what amazing job they have done. I recently was departing from Regent Restoration and taking on a new chapter in my life. From the moment I spoke to Stephanie ** she made me feel secure. Her compassion for her job and dedication is the reason I will always recommend Staff One to all of my colleagues and friends.
Thank you so much! We are proud of our team, and appreciate your support and recommendation!
Original review: Feb. 24, 2017
I am absolutely amazed at how easy she made the transition for us. At this point I don't know how we ever did business without her. Since coming on board we have completed a number of projects, had several personnel issues, and started training. She has been here leading the way the entire time.
Thanks so much John for these kind words! We pride ourselves on "white-glove" services to our clients and the fact that they have a real partnership with our team. Again, thanks for taking the time to let us know how satisfied you are with your experience. Get it done with Staff One!
Original review: Dec. 12, 2016
I'm relatively new to the HR world (since August) and every person that I've come in contact with at Staff One has been more than helpful. Our company has had a working relationship with them since June and if everyone has had the experience that I have had, I'd say we're in pretty good shape. I look forward to continuing our relationship as they've definitely assisted in helping me become a better HR Manager.
Original review: Nov. 30, 2016
Staff is very helpful with all of our needs and issues and always work quickly to arrive at solutions. They primarily help us with covering any loose ends that may arise in the area of human resources and payroll management.
We appreciate your feedback, Stuart! We love assisting you with HR and payroll, and providing solutions to help make your day easier.
Original review: Nov. 17, 2016
We are very pleased with your services. I don't know what I would do without Jan & Nikki. They always make us feel like we are their only account. They are always so responsive to our needs. I could not run ** without Staff One. I can sleep at night knowing you are watching out for us & take care of the parts of ** that I am not knowledgeable about because I've got the best with Staff One.
Thank you, Christine! We are very proud of our team members and their dedication to excellent service!
Original review: Nov. 10, 2016
Annisa and Stephanie are the absolute best! Any question I have or payroll issues that need to be taken care of, they are on top of it in a New York minute. They make my job so much easier. Staff One is wonderful to work with. The computer system is easy to use and I can pull any reports I need with the click of my mouse. I can't say enough good things about Staff One and how awesome everyone is to work with.
Thank you, Loretta! We are delighted that you're so pleased with our team members and their responsive service! We're constantly training our people and improving our processes.
Original review: Oct. 6, 2016
Releasing many of our HR duties to Staff One has been a great business decision. Now we are confident that we are compliant with the myriad of HR rules and regulations concerning our employees and record keeping. The best part is that we now have the time and energy to focus on what is important to us which is keeping our clients and employees happy!
Thank you, Bob! We appreciate the time you spent to share your feedback. We're happy that we're able to partner with you in a way that allows you to provide excellent care to your clients and staff!