Staff One
ConsumerAffairs Unaccredited Brand
Staff One HR is an HR managed services company providing Professional Employer Organization (PEO), ASO and recruiting services. Based in Dallas with clients in 44 states, Staff One HR earned a spot on the 2015, 2016, and 2017 Inc. 5000, and has been in business since 1988. With an ESAC accredited PEO service offering, we provide HR consulting and compliance, employee benefits, workers' compensation/safety, and payroll/tax administration for our clients.
As a result of our services, Staff One HR's clients typically realize: reduction in employee turnover; elimination of employer liability; and achievement of key business milestones (e.g. Best Places to Work). Our clients gain the ability to reinvest their time and focus on their core business so they can outpace their competition.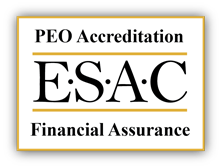 View More
View More
Thanks
Keep an eye on your inbox, the lastest consumer news is on it's way!
Are you this business?
Learn more
A link has directed you to this review. Its location on this page may change next time you visit.
Page 1 Reviews 1 - 10
David of Houston, TX Verified Reviewer Verified Buyer
Original review: March 29, 2019
First rate service. Gerson and his team are very responsive to our needs and extremely knowledgeable. They have been able to come up with a solution to any issues that have arisen. I would highly recommend them for your HR needs.
Be the first one to find this review helpful
Kelsey of Austin, TX Verified Reviewer Verified Buyer
Original review: March 7, 2019
We've had a great experience with Staff One thus far. We do think the admin costs are high, but we've been satisfied with everyone that we've worked with. Gerson and Susie have been a huge help. We're looking forward to moving our time tracking to Staff One.
Be the first one to find this review helpful
Thank you, you have successfully subscribed to our newsletter!
Enjoy reading our tips and recommendations.
We value your privacy. Unsubscribe easily.
Michael of Fort Worth, TX Verified Reviewer Verified Buyer
Original review: Feb. 1, 2019
Once the basic functions of hiring into the portal were worked out, we were finally able to work on customizing the site. The better we became at expressing what we need, the more Staff One was able to accommodate those needs. Now our portal is a hub that connects us to everything our employees and managers need to access. It has a look and feel that represents our brand. Mostly, we felt we have a partner that will help us prepare for and achieve the growth we are planning.
Staff One response
Michael, we're glad to partner with you and your team to help your company grow and thrive! You described the employer portal perfectly as a "hub" – that is exactly what we strive for in providing a central location for employees and managers. Thank you for sharing your experience…we appreciate your kind words, and most of all the communication and partnership we enjoy. Best wishes for the most successful year yet!
Be the first one to find this review helpful
Theresa of Plano, TX Verified Reviewer Verified Buyer
Original review: Nov. 6, 2018
Staff One is awesome to work with on any HR PEO services needed. We have been clients for many years and have been very happy with the professional services. Millie ** is the best and will take good care of all of your HR needs.
Staff One response
Thank you, Theresa! We appreciate your kinds words. Millie and the rest of our team enjoy working with you to provide support for HR, employee administration, payroll, and more! We look forward to many years of continued partnership and success.
Be the first one to find this review helpful
Yamini of Katy, TX Verified Reviewer
Original review: April 12, 2019
Hi, I was with Zyston and Staff One generated my W2 which was wrong. Since a week I am chasing this with NO ETA. There is another company which provided a corrected W2 in less than 2 business days. Zyston switched to another provider in Nov 2018 and they were able to get my corrected W2 immediately. In spite of repeated reminders and requests I get nothing. So very unhappy with the service. I know Zyston messed it up but someone should address this for me immediately and 1 week is way too much time. It is all on Staff One to get it out. Don't you guys care for the impact it will have on the end users?
Be the first one to find this review helpful
How do I know I can trust these reviews about Staff One HR?
2,056,106 reviews on ConsumerAffairs are verified.
We require contact information to ensure our reviewers are real.
We use intelligent software that helps us maintain the integrity of reviews.
Our moderators read all reviews to verify quality and helpfulness.
For more information about reviews on ConsumerAffairs.com please visit our FAQ.
Phillip of Ada, OK Verified Reviewer
Original review: July 26, 2018
Our company has done business with Staff One for at least 20 years. They have gone above and beyond at every level. We are in HR compliance at all times because of our relationship with Staff One. When we have a question it gets resolved quickly. Staff One is a large enough company that even when there are vacations you still get serviced.
Be the first one to find this review helpful
Katie of Frisco, TX Verified Reviewer Verified Buyer
Original review: Feb. 28, 2018
I was skeptical when I was first presented the opportunity to change PEO services, then I met Kerney and the rest of the Staff One team. I was blown away by their organization, knowledge-base, presentation, and resources. The on-boarding team made our transition painless. We were able to save money compared to our renewal rates for heath care, and their team made enrollment a breeze while listening to our unique needs. The support we have received through HR and Payroll services has been immeasurable! We feel confident with Marisa, HR Manager, and the rest of the team backing us up, assisting in restructuring policies and helping us streamline our internal structure, offering as little or as much as we need. With their help, we have continued to flourish as a company and we are excited for the future!
Staff One response
Thanks, Katie! We are delighted to hear of your positive experiences with so many aspects of our services! We are very proud of our team's dedication to excellence, and deeply appreciate your confidence. We look forward to a successful partnership for years to come.
Be the first one to find this review helpful
Norma of Dallas, TX Verified Reviewer Verified Buyer
Original review: Dec. 21, 2017
Working with Staff One has been such a pleasant experience. I have enjoyed working with the team members and appreciate the reliable pricing structure. It takes a weight off my chest (as an Executive Director of a non-profit) to know that we are minimizing our risk by partnering with a PEO. I love that this is a local company and I have recommended Staff One to several colleagues in the non-profit community.
Staff One response
Norma, we are glad to hear Staff One HR is meeting your expectations…and we appreciate you recommending us to others! We are happy to assist you in staying on top of federal and state compliance and minimizing risks. We enjoy working with you, and wish you continued success!
Be the first one to find this review helpful
Eric of Dallas, TX Verified Reviewer Verified Buyer
Original review: Sept. 6, 2017
We at Hail Merry are very pleased with our relationship with Staff One. Mallory ** and Lisa ** have been my primary contacts and I could not be happy with their responsiveness and expertise. Thanks for all you do! Great team of people there.
Staff One response
Eric, thank you for your positive feedback! Mallory, Lisa, and the rest of our team enjoy working with you as well. We strive to be your go-to experts in all HR matters, and we are committed to providing responses within 24 hours. Best wishes for continued success!
Be the first one to find this review helpful
Leah of Nashville, TN Verified Reviewer Verified Buyer
Original review: Aug. 14, 2017
The onboarding process was extremely easy. All questions that any employee had were quickly and professionally answered. The Staff One staff was wonderful and many kudos to the website which is much easier to navigate than other PEO sites. Also, the benefit options were great compared to other quotes we received from several PEOs.
Staff One response
Leah, we are excited to be working with you again! While we are committed to always offering the most up-to-date technology, we also realize the importance of personal service. We appreciate your feedback, and we will continue to offer quick and professional solutions for all of your HR needs!
2 people found this review helpful
Staff One HR expert review by ConsumerAffairs
Staff One was founded in Durant, Oklahoma in 1988 and is currently headquartered in Dallas, Texas. They offer services that help companies with compliance management, payroll/tax administration, risk/safety management, talent acquisition, HR, training and employee benefits.
Build your company culture: Staff One HR can help you build a company culture that attracts and retains talented employees with their benefits and HR management plans.

Recruiting: Staff One has a full team of recruiting support specialists who will work with you to attract talented people to your company who have the skills you need. They handle tasks like writing job descriptions, posting the job, performing reference checks and writing offer letters that are uniquely catered to your company.

Turnover cost calculator: Use Staff One's handy turnover cost calculator to estimate how much employee turnover costs your company annually. You can use this information to figure out the right PEO package to boost retention and make sure you are hiring the right people in the first place.

HR alerts: Stay up to date on everything new that's happening in the HR world by reading Staff One's HR alerts on their website. This resource is free and available for anyone, regardless of whether or not they are a Staff One customer.

Rewards program: Companies can get rewarded for referring other businesses to Staff One. Rewards are offered in the form of cash. The cash amount awarded is based on the number of employees in the referred company.

Best for: Staff One is best for small and midsize businesses, especially those who need recruiting support.
Staff One Company Information
Company Name:

Staff One HR

Year Founded:

1988

Formerly Named:

Staff One

Address:

8111 Lyndon B Johnson Fwy #1350

City:

Dallas

State/Province:

TX

Postal Code:

75251

Country:

United States

Website:

www.staffone.com