Compare Reviews for Project Management Software
Project management software helps users manage multiple projects from start to finish. These tools can help small business owners, entrepreneurs, contractors and team leaders at large businesses get projects to completion more quickly and efficiently.
Project management software includes all the moving parts of working projects including timelines, budgets and collaboration tools. The best options also include free client portals, so users can manage both internal and external sides of the project.
Top 10 Best Rated Project Management Software

Smartsheet.com
Read 9 Reviews

Designed to resemble spreadsheets, Smartsheet allows teams to work collaboratively on a variety of projects, small or large. Built-in features include the ability to set alerts, attach files and automate workflow.

Asana
Read 8 Reviews

Designed to stop teams from relying on email alone, Asana's software can work from anywhere you do. With the ability to integrate with other work tools, Asana allows team members to stay on track with daily to-do tasks.

Clarizen
Read 7 Reviews

With solutions for IT teams, marketing departments, project managers and more, Clarizen's online project management program brings together all proposals, emails, messages and documents pertaining to a project in one place.

Podio
Read Reviews

Podio and its support team are dedicated to making businesses thrive by bringing all the pieces of a project together. With Beagle, its own stand-alone proposal software, Podio will see a project through from beginning to end.

Mavenlink
Read Expert Review
Be the first one to rate this company

Mavenlink focuses on the human element of teams by bringing the collaborative side of project management upfront. Through easy-to-follow threads, teams can discuss projects, stay on track, invoice clients and create budgets.

LiquidPlanner
Read Expert Review
Be the first one to rate this company

Technology teams can use LiquidPlanner to map out projects and assign tasks to team members. Schedules are automatically updated when priorities change, and the system creates realistic deadlines based on teams' availability.

Basecamp
Read Reviews

Send status reports, juggle different projects with different people assigned and get projects done on time with Basecamp. Customer-service support, weekly online classes and live Q&As mean Basecamp will be there when you need it.

Wrike
Read Expert Review
Be the first one to rate this company

Automatic reminders from Wrike allow project managers to focus on planning the next job, not on reminding others of current deadlines. Work across multiple platforms with team members in the same room or in another country.

Sciforma
Read Expert Review
Be the first one to rate this company

Sciforma focuses on providing the tools that help business decision makers and project managers track and share information with stakeholders. Users can access and review the data about an organization's projects from any device.

Easy Projects
Read Expert Review
Be the first one to rate this company

Easy Projects offers multiple support options for its project management software customers. Customers can receive unlimited email support, get online help, obtain free online training and access the company's knowledge base.
Thank you, you have successfully subscribed to our newsletter!
Enjoy reading our tips and recommendations.
Unsubscribe easily whenever you want

ConsumerAffairs
Research Team
View Profile
The ConsumerAffairs Research Team believes everyone deserves to make smart decisions. We aim to provide readers with the most up-to-date information available about today's consumer products and services.
What features matter most in project management software?
Project management tools
Any good project management software must include basic tools that track the different vital elements of each project including budgeting, risk analysis, reporting and other customized functions.
Budget tracking: An essential part of any project is the ability to be on budget at completion. With integrated budget software, you can quickly check line items as the expenses rack up.
Risk analysis: Any project carries a fair amount of risk ranging from unexpected expenses to failure to complete within a deadline. Good project management software helps identify risk factors and minimize them throughout production.
Reporting: Creating both internal reports for different departments and external reports for client review is an essential part of keeping things moving on time and on budget.
Collaboration tools
Tools that allow various team members to communicate during a project can be invaluable. They allow workers around the globe to keep everyone up-to-date on the latest improvements and help keep clients engaged.
Social media tools: Much like Twitter or Facebook, this style of collaboration tool allows users to keep a running commentary on different aspects of the project.
Alerts: Automated alerts when something changes within the project, this allows everyone involved to work smarter. For example, if one team member is waiting on a document, they can work on something else until they get the notification that the document has been uploaded.
Private messaging: Using different levels of account access, you can give groups access to a private line of communication to discuss snags that are not visible to the client.
Resource management
Take control over when and how you deploy resources with detailed management tools. Keep track of every employee hour, each expense and any assets detailed for a specific project.
Scheduling and time tracking: Monitor both employee time spent on a project and how much they accomplish, allowing you to keep productivity high and costs within budget.
Expense monitoring: Watch how each dollar is spent by tracking expenses in the same place you track time sheets, so you have a total picture.
Asset management: You may have limited access or time to deliver specific assets, so managing them effectively is a must. With the right project management software, you can ensure on-time delivery, without wasting space on long-term storage.
Intuitive interface
When a software program is difficult to use, it makes it harder to get buy in from other team members. Make sure the interface is user friendly from every angle.
Administrative access: Management is the goal of these software packages, so the administrative side should be easy to manage and allow for quick project creation through the use of templates.
Worker access: The tools available to team members should be laid out clearly, so users can find what they need, when they need it.
Client platforms: Make sure the client portal offers a quick update and has posted reports that show the broad strokes, without forcing them to dig through reams of data.
Service integration
You probably already have other software packages in place like a CRM. Any project management package needs to integrate seamlessly, so data travels back and forth without the need for manual entry.
Existing crossover: Some project management software already has some integration native to the software. For example, it may have plugins for Outlook that allows you to integrate existing email management tools or Salesforce integration for customer management.
Customizable integration: If you work with a proprietary in-house software package, you might need a customizable option. The software provider should be able to add the needed plugins to make everything work together.
Account management: As you start using project management software, training and support are an essential part of the equation to getting everything up and running with minimal productivity losses.
Deployment options
Where and how software is deployed can effect security, resources, accessibility and more, so make sure the option you choose meets the needs of your company.
In-house deployment: If most of your work is done within company locations and you need highly secured software, an in-house deployment may be the best option. The only downside is the lack of mobile access that often comes with this type of package.
Online deployment: When working with remote employees, online deployment is a must as it offers a digital portal through which all team members can access project data.
Mobile deployment: For highly mobile projects, mobile access is a must. For example, if you are managing a moving sales force through an expansion, they need constant access to company data.
What are different types of project management software?
Desktop
Designed for in-house deployment, this style of project management software works from a desktop installation and often lacks collaboration tools.
Client server
This type of project management also works on an in-house model, but it includes collaboration tools. All users must access the project via a computer connected to the server, but it does improve workflow considerably.
Web-based
Using a web portal, all team members can log in and access project data in real time. This means that updates to project materials disseminate simultaneously across the team.
Mobile portal
In addition to a web-based portal, having mobile access to project management tools can dramatically improve response times as people check messages and update documents during travel.
Integrated software
Typically available for web-based packages, this involves integrating project management software with other company functions like expense reporting working directly with accounting software and messaging working through email management software.
Who uses project management software?
Small business owners
Many small business owners spend hours touching base with different employees and catching up on project updates. With project management software, they can take a look and make changes as needed, without tracking people down during the work day.
Contractors
For contractors, virtually every assignment is its own project. By using management software they can integrate timelines and stay on top of completion deadlines.
Outsourcers
When you outsource work, you need to stay in close communication with your workers, and project management software is ideal for this purpose. It allows you to manage employees all over the world and keep everything moving toward your goal.
Enterprise businesses
Enterprise-level businesses often have hundreds of projects running simultaneously. Each manager may be working on a dozen or more, so having easy access to project details allows them to make time-sensitive decisions and keep work organized.
Expert reviews for project management software companies

Founded in 2006, Smartsheet.com is an industry leader in the Software as a Service (SaaS) category, working with more than 50,000 businesses in more than 160 countries.
Read More

As the chosen provider for 25 of the Fortune 500 companies, Clarizen offers an industry-leading approach to project management that includes a full range of collaboration tools.
Read More

Founded by productivity experts Dustin Moskovitz, Facebook Co-Founder, and Justin Rosenstein, Facebook engineer, Asana officially left beta testing mode in late 2011. Since their release, they have worked with tens of thousands of teams and technology companies like Dropbox, Pinterest and Foursquare.
Read More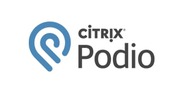 Founded in 2009, Podio has rapidly created a reputation for success working with more than 500,000 organizations to improve workflow.
Read More

Since its general release in 2010, Mavenlink has become an industry leader in the Software as a Service (SaaS) space. Named a Premier Technology Partner for the Google Apps Partner Program, Mavenlink has a reputation for exceptional service.
Easy administrative access: Using a cascading permissions style of access management, each user gains access to as much or as little information as they need.
Language support: Ideal for those working across national boundaries, Mavenlink supports a variety of additional character sets to accommodate different languages.
Free trial period: Before signing any long-term contracts, you can try Mavenlink free for 10 days, so you can see the benefits in action.
Analytics reporting: See where you can improve using analytics and report generation tools before, during and after every project.
Integrated financial tracking: You can track employee time, expenses and invoicing in one place, specific for each project.
Best for: Small business owners, contractors and outsourcers.

Since its inception in 2007, LiquidPlanner has been giving thousands of businesses added flexibility in planning structures with the business intelligence to back up that flexibility.
Predictive planning tools: LiquidPlanner goes beyond data collection and into prediction, allowing you to project completion dates and more.
Reduced scheduling stress: When a new project comes in, it can throw your whole workflow into disarray, but by simply prioritizing assignments, LiquidPlanner can tell you when the work will be done.
Online resources: Don't wait for a training seminar or scheduled class to learn how to use LiquidPlanner, instead access one of their online training videos to walk through the process.
Tiered pricing options: Get the service you need at a reasonable price by choosing the tier that offers the right combination of services.
Integrated collaboration tools: By integrating shared calendars and email, along with connected conversation threads and file sharing, you have all the collaboration tools you need through a single platform.
Best for: Small business owners, contractors and enterprise businesses.

With 15 years of experience in the project management space, Basecamp (formerly 37signals) is a veteran of the industry. Their focus on core processes and simplicity has helped thousands of businesses--large and small--improve efficiency.
Read More

Founded in 2007, Wrike has been translated into 10 languages and is sold in more than 120 countries. More than one million people have used Wrike since it launched.
Free e-book resources: Learn about online collaboration and the potential pitfalls before diving into a project management software decision, using the resources posted on Wrike.
Consistent from computer to mobile: Get the same information on your computer or your phone, so you never offer outdated information to a client.
Individualized workflow: Every team may function slightly differently, and Wrike makes it possible for teams to personalize that flow to take advantage of their strengths.
See the total picture: By offering informational transparency, you can predict potential holdups by seeing workflows across multiple projects, so you can free up key employees at the right time.
Comprehensive integrations: Wrike integrates seamlessly with a wide variety of business software tools including: Outlook, Apple Mail, Gmail, Google Drive, Dropbox, MS Project, Excel, Word, Salesforce and more.
Best for: Small business owners, contractors, outsourcers and enterprise businesses.

Sciforma is an Enterprise Project and Portfolio Management software company that helps business decision makers cut risks and increase benefits. It offers software that presents data in a way that can help business leaders set goals and make wise choices when implementing a new project or large task. Charts and graphics created by Sciforma's software provide clients with visual representations of a project's status and make it easier for organizational members to stay on track and in the loop with accurate data.
Customized solutions: The company lets each client choose and download the extensions that suit the client's unique needs.
Simplified interfaces: Sciforma provides software that talks to existing communication systems, with no extra programming effort required.
Easy-read dashboards: Clients have access to dashboards that summarize project status and provide data to interested parties with a single click.
Reliable service: Sciforma offers award-winning enterprise PPM solutions and has served clients for over 30 years.
Better communication: The interface enhances communication and transparency among workers and management.
Best for: Small business owners, contractors, outsourcers and enterprise businesses.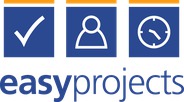 Easy Projects provides online solutions for project management. The Easy Projects project management software helps companies of all sizes manage projects and portfolios, keep track of assignments and deadlines, facilitate collaboration and keep track of budgets and other financial matters. This project management solution even provides tools for improving team member communication.
Real-time details: Easy Projects allows companies to monitor projects and tasks in real-time, eliminating delays that can hamper project completion.
Hosting options: This company offers three different secure hosting options, allowing businesses to subscribe on a monthly, yearly or bi-annual basis.
In-house licensing: Easy Project provides two different licensing options and price levels for companies that prefer to have project management software installed on their in-house servers.
Easy accessibility: This project management solution can be used with all major web browsers and provides secure access to project files and management tools 24 hours a day, seven days a week.
Free trial: Easy Projects offers a free 14-day trial of its software and free personal product demos by request.
Best for: Independent contractors, small business owners, companies with multiple locations and outsourcers.
Disclaimer
Information in this guide is general in nature and is intended for informational purposes only; it is not legal, health, investment or tax advice. ConsumerAffairs.com makes no representation as to the accuracy of the information provided and assumes no liability for any damages or loss arising from its use.