Best Practice Management Software
Practice management software (PMS) is designed to make managing a medical practice easier and more streamlined.
You can collect new patient data, maintain insurance lists, schedule appointments, perform billing and claims functions and create reports. PMS also helps you keep large amounts of data — such as lists of diagnoses and procedures, insurance companies, providers and physicians — up to date.
Practice management software contains many customizable features that can benefit your practice. It can even help you stay compliant with laws and regulations.
Ari E. Fox, a psychotherapist and director of Cope With School NYC, has used two practice management software programs at his own small group practice. "I do not have the luxury of administrative staff," Fox says. "I did all of this manually when I was starting out, and the software has saved me countless hours I can now use for clinical work."
Check out some of the most important PMS features and how they can benefit your practice.
Compare Reviews for Top Practice Management Software

PracticeSuite
Read 11 Reviews

PracticeSuite has cloud-based practice management software for all kinds of health care providers. Providers can choose the tools they need. It has a free plan for offices with a single provider; paid plans start at $95 a month.

eClinicalWorks
Read 12 Reviews

An award-winning software service, eClinicalWorks provides IT solutions for the healthcare industry. With both practice management software and EHR solutions, eClinicalWorks can help your practice work at peak efficiency.

CareCloud
Read Reviews

Based in Miami, CareCloud was founded in 2009 and offers EHR, revenue cycle management and practice management software to small and large practices, as well as enterprise and specialty practices.

Advanced Data Systems Corporation
Read Expert Review

Advanced Data Systems Corporation (ADSC) started in 1977 with the goal of using technology to improve productivity in the medical industry. ADSC sells EHR and practice management software to practices of all sizes.

CureMD
Read Expert Review

In business since 1999, CureMD is a medical systems and services provider offering EHR software, practice management software and billing software. The company provides services for more than 120,000 users nationwide.

drchrono
Read Expert Review

Practice management software and EHR software for health care providers are specialties of drchrono's. The company has tools to increase patient engagement, make practices more efficient and speed up the billing process.

Kareo Billing
Read Expert Review

Based in Irvine, California, Kareo Billing is a medical systems company offering practice management, EHR, marketing and billing software for tablets, smartphones, computers and smartwatches.

NextGen Practice Management
Read Expert Review

NextGen Healthcare specializes in ambulatory care organizations. Its practice management software is scalable. The company will help your practice find the right solution and provide training for successful implementation.

NueMD
Read Expert Review

NueMD is a cloud-based practice management system for doctors and other health care providers. It has features to make scheduling and billing easier. Paid plans start at $149 per month; you can add additional features.

Praxis
Read Expert Review

Praxis has been providing innovative EMR solutions for practices since 1989. The company uses a complex AI and automation tool to boost efficiency. Praxis focuses on specialization, so you can run your practice the way you want.
Thank you, you have successfully subscribed to our newsletter!
Enjoy reading our tips and recommendations.
We value your privacy. Unsubscribe easily.
What features matter most in practice management software?
Appointment scheduling
Practice management software should make scheduling patient appointments easy. From drop and drag capabilities for appointments to color coding and double and triple booking features, practice management software helps customize booking.
Customizable features include appointment-conflict warnings, letter and label making, printable patient demographics, balances and co-payments. Other customization options might include missed and canceled appointment tracking and personalized audit history. Doctors like being able to digitize patient information. "Our patient's journey can be tracked with iPads, which they can use during their appointment check-in to fill out their medical history," says Ed Challinor, co-founder and digital marketing director at Smileworks, a popular dental practice in Liverpool.
Aside from patient scheduling, practice management software can track doctor's schedules, monitor appointment history and send automated appointment reminders.
Billing
Practice management software integrates with your current medical billing software or can be used to help you manage patient billing. You can prepare statements, send electronic bills and collect and process payments with one software.
ICD-10 is the current list of medical classifications in the International Statistical Classification and Related Health Problems (ICD) by the World Health Organization (WHO). It has medical billing codes for diseases, signs and symptoms, abnormal findings, social circumstances and causes of injuries. Your PMS should be regularly updated with ICD-10 coding to ensure accurate billing.
Reporting and document management
Practice management software has reporting capabilities, so you can get detailed data on your clinic's financial performance, as well as the financial history of your patients, such as any outstanding medical bills. A good PMS will come with preset reports and allow you to design your own based on specific needs.
Document management features give doctors the ability to scan prescriptions, bill payments and other documents into the system.
Claims management
Practice management software can be used to submit insurance claims. Submitting claims through a PMS will ensure they're edited to meet national insurance claim standards. Use the software to submit claims electronically, check the status of a claim in real time, verify benefits information and track past-due claims.
Practice management software should be compliant with Health Insurance Portability and Accountability Act (HIPAA) regulations, and the software's forms should be regularly updated to conform to those regulations. This helps speed up claim reimbursement because HIPAA-compliant claims are pre-approved by insurance providers.
Inventory management
Keeping up with stocking and distributing medical inventory is time consuming. PMS software can help streamline inventory management by integrating with billing, tracking orders and assessing supply levels. You can create and track receipts for outstanding orders, monitor supplier pricing using a comprehensive history on purchase orders and stay on top of product expiration dates.
PMS software can also help you make sure you never run out of anything by sending you pop-up reminders when supplies are running low.
Patient registration
New patient forms containing demographic, personal and insurance information can be input into a PMS software for easy access. If a patient's information changes, it's a simple one-step process to update it. Good PMS programs integrate with electronic medical record (EMR) programs so you can transfer patient data there and with the patient's insurance company for verification. PMS should be HIPAA compliant so patient information is kept safe.
What types of compliance should you look for in a practice management software?
OSHA
The Occupational Safety and Health Administration ensures safe and healthy working conditions by enforcing standards and providing training and education. Practice management software can help keep you OSHA compliant by providing training management and helping you keep track of audits and inspections.
CLIA
The Clinical Laboratory Improvement Amendments are administered by the U.S. Food and Drug Administration (FDA) and the Centers for Disease Control (CDC). CLIA regulates laboratory testing by requiring laboratories to be state certified and certified by the Center for Medicare and Medicaid Services (CMS) before they can accept human samples for testing. Practice management software's reporting capabilities can keep track of laboratory activity like labeling, details on preserving and transportation of specimens, and timely reporting and results.
EMTALA
The Emergency Medical Treatment and Labor Act is a federal law requiring emergency rooms to treat anyone regardless of their insurance status or ability to pay. PMS programs help you stay EMTALA compliant by inputting a patient's information and keeping track of his or her treatment.
HIPAA
The Health Insurance Portability and Accountability Act (HIPAA) is a law that sets data and security guidelines for keeping personal medical records safe. HIPAA-compliant practice management software will have the proper security features to keep personal medical information safe. Features include unique national provider identifier (NPI) numbers, ICD-10 codes and password protection.
Who can benefit from practice management software?
Single-provider practices
About 20 percent of new physicians create their own practice, according to the American College of Physicians. Practice management software helps single-provider practices manage the financial and technological demands by making operations more efficient, simplifying billing and providing easier access to records.
Hospitals
Hospitals that use practice management software increase efficiency, reliability and productivity in an often chaotic environment. PMS helps hospitals carry out daily functions and automate tedious ones.
Large practices
Large medical practices can benefit from PMS features such as reporting tools and document and inventory management programs.
Practice management software expert reviews

PracticeSuite originally launched in 2006 to help businesses in the healthcare field develop more efficient processes and increase profits. Since then, more than 41,000 medical offices have used PracticeSuite software. It offers practice management tools and a variety of other software programs to streamline healthcare offices.
Read More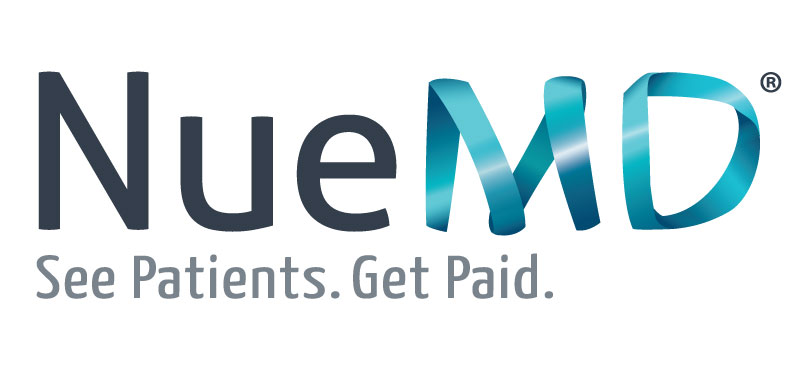 NueMD was started in 1993 at the Georgia Institute of Technology's Advanced Technology Development Center. Its practice management software helps healthcare providers deal with the complexity of scheduling patients and getting paid. NueMD is a cloud-based platform, so users can access it wherever they have internet access.
Appointment reminders: NueMD can automatically call or text patients to remind them about their appointments. This tool can save your office staff time and reduce no-shows. In fact, NueMD advertises that this tool can decrease no-shows by 30 percent.
Student health clinics: NueMD has special tools for college and university health clinics. The company has been working with campus health clinics for more than 20 years, and its software can be connected to other campus software systems to streamline record management and billing.
Claim scrubber: The medical billing tools in NueMD's software include a claim scrubber to help insure accuracy, allowing you to get paid more quickly. The scrubber checks claims for more than 10 million common errors, so you can correct any you find before filing.
Clear pricing: NueMD clearly lists its pricing online, so you'll know the price before ever contacting the company. Plans range from $149 to $249 per provider per month.
Case studies: NueMD's website includes case studies that outline how different practices have implemented the software. These can give you a sense of how your practice could benefit from it.
Best for: health care providers looking to streamline operations and for student health centers with unique needs.

Founded in 2009, drchrono offers a variety of software systems, including practice management software and EHR software, for healthcare providers. The tools from this company are suitable for small, medium and large practices, and it has features for all kinds of specialists such as OB-GYNS and optometrists.
Billing and appointment profiles: With drchrono, you can set up billing profiles and appointment profiles that already have standard information, such as common diagnosis and billing codes, completed. These tools speed up appointments and the billing process so your office is more efficient.
HIPAA-compliant messaging: Patients can send messages to their doctor and receive replies through the patient portal feature, making it easy to ask questions and communicate about their health. These messages are secure, and the system is HIPAA compliant.
Free transition help: If you're already using an EHR system, drchrono will transfer the information from that system to your new one for free. You can easily transfer patient data, lab results, clinical notes and other important records from other systems to drchono.
Urgent-care tools: Tools designed with urgent-care centers in mind are available from drchrono. These help speed up the process of seeing patients, so you can help more people. They also allow you to send prescriptions from your mobile device, chart with speech-to-text tools and more.
Customizable: All the forms, templates and profiles in drchrono software are customizable. You can set the system up so it's most helpful to your practice and relevant for your patients.
Best for: health care offices of all sizes and urgent-care centers.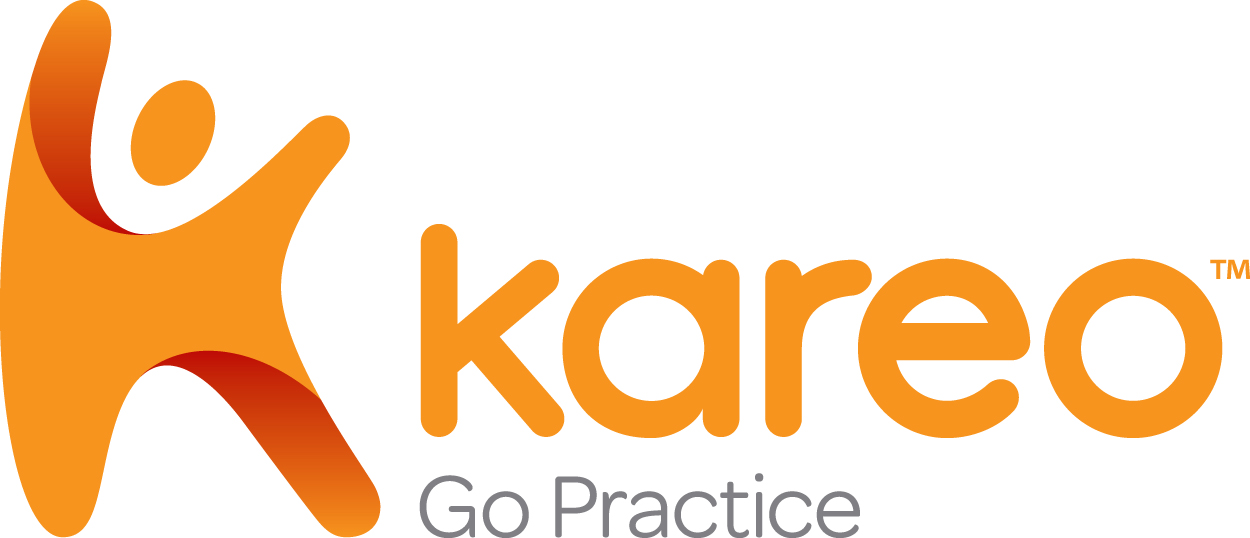 In business since 2004, Kareo Billing provides practice management software to more than 35,000 independent practices. Kareo's five modules are integrated into its app and platform for tablets and computers.
Kareo Marketing: Kareo provides automated marketing tools like appointment reminders, online scheduling, reputation management, patient surveys, online provider profiles and practice analytics.
Kareo Clinical: Kareo's EHR functions are accessible through the cloud. You can access patient charts, prescriptions, labs and imaging, billing, patient statements and scheduling through smartphones, tablets and smartwatches.
Kareo Billing: Kareo's web and mobile applications include charge capture, accounts-receivable management, patient collections, billing analytics and messaging. Also, with Kareo Managed Billing, you have access to a billing team who can help you with claims tracking and patient relations.
Kareo Marketplace: Kareo partners with many different companies to provide services such as telemedicine, digital imaging, credit card processing, claim acceptance, workers' comp and data storage.
Best for: independent practices looking for an integrated practice management system.

Based in New York City, CureMD offers EHR, practice management and billing software for healthcare organizations of all sizes. Software offers support for electronic prescribing, labs, workflow automation and interoperability on computers and tablets. CureMD also offers packages suited to specific practices.
Practice management software: CureMD offers a cloud-based practice management software that can be accessed by computer or mobile device from anywhere.
Speeds up check-in process: CureMD's practice management software can automatically insert your patients' demographics from driver's licenses and insurance cards into their record. You can check a patient's eligibility for insurance and determine co-pays, deductibles and coinsurance.
Patient Portal: Using CureMD's Patient Portal, patients can book appointments and confirm them online. The patients can also fill out history, insurance and demographic forms online according to your parameters.
Enterprise functionality: In addition to the above features, CureMD's software can perform reporting and analytics, denial management, document management, data mining, electronic claims and remittance, point of sale and personalized KPI dashboards.
Best for: physician practices that need help managing day-to-day operations and payments.

Founded in 1989, Praxis EMR is a leading innovator in the electronic medical records fields. Using a combination of advanced AI and fully integrated software Praxis helps automate many of the daily tasks you need to keep your practice running.
Concept processing: Praxis uses artificial intelligence called Concept Processing that learns from your own practices. It monitors your activity to highlight similar cases, generating notes and instructions to patients that you can edit as you see fit.
No templates: Praxis understands the importance of specialization and does not use templates for its services. You get the information you need in the format that works best for you.
Scanaway: Praxis has a complete imaging and archiving center called Scanaway. This service will help shift your office to a completely paperless communication model.
Cloud-based mobility: Praxis EMR is developed with mobile convenience in mind. The company's interface works on mobile devices like the iPad, and you can access your records and system at any time.
Praxis Agents: Praxis uses intelligent messengers called Agents that employ sophisticated AI to make sure the right person gets the info they need. You set up your Agents to that can do anything from sending an email, setting reminders and schedule appointments, all automatically.
Best for: practices that want a template-free practice management software.

Since 1977 Advanced Data Systems Corporation (ADSC) has been creating software solutions to boost productivity. With solutions for small practices, group practices and enterprise healthcare providers, ADSC has services that will fit any medical practice.
ExpressBill and e-Statements: ADSC can ease billing with ExpressBill and e-Statements. This paperless option keeps records straight and easily accessible. It tracks when statements were emailed, opened and paid.
WindowOne: ADSC's WindowONE architecture keeps the interface neat and clean, ensuring that you don't have to hunt through the entire system. It keeps important information in plain sight, condensing all the most commonly requested information on one window.
Scheduler: ADSC's multi-modality Scheduler helps keep your patient's schedules easily accessible. You can generate several different schedule reports, including preauthorized prescriptions, eligibility verification, exam room availability and patient co-payments.
Flexible reports: Reports and analytics are made easy with ADSC's interface. You can create customized detailed reports in virtually any data field available. You can easily export all reports to Excel.
Systems options: You have various options from ADSC. You can purchase an EHR-only plan, practice management plans or both.
Best for: practices of all sizes that want to boost productivity.

NextGen Healthcare provides practice management software for health practices of all sizes, from family practices to health care systems. The company's scalable solutions can help small practices grow their client base while maintaining their efficiency.
Works with all types of practices: NextGen Healthcare's practice management software is scalable and intuitive, so it works for all types of practices.
Automate mundane tasks: Keep your practice running smoothly with NextGen's Background Business Processor. This runs in the background, even when your practice is closed, to handle routine tasks like claims management and appointment reminders. You schedule when you want these tasks completed and they happen automatically.
Patient scheduling: NextGen makes it easy for your patients to schedule appointments, receive appointment reminders and check in and out for their appointment.
Easy reporting: Smart Reporting is a decision-making tool that helps medical practices create reports for quick data analysis. It features the ability to drill down into a patient's account for in-depth reporting. Reports can be exported to ASCII, Excel or HTML standard formats, or you can view reports on-screen.
Make real-time edits: While NextGen Practice Management automates a lot of routine tasks, it also allows you to manually edit claims so you can add missing data or fix errors before you electronically submit your claims.
Best for: small practices that want to grow their client base and for enterprise health care systems.
Disclaimer
Information in this guide is general in nature and is intended for informational purposes only; it is not legal, health, investment or tax advice. ConsumerAffairs.com makes no representation as to the accuracy of the information provided and assumes no liability for any damages or loss arising from its use.