Compare Reviews for Mobile App Development Companies
Now that smartphones are more popular than ever, more people rely on the applications they offer. Smartphone applications are downloaded by the billions across the globe, and this could mean big returns for companies looking to enhance their reputation and profits.
As a result, there are many mobile app development companies offering their services to companies looking to reach their target audience. To get the best from a mobile app development company, it is essential to do some research so you get the best returns.
Top 10 Best Rated Mobile App Development Companies

MobileFrame
Read 5 Reviews

Ideal for companies searching for a one-stop-shop for enterprise mobility, MobileFrame provides innovative tools, ranging from app development to mobility-focused projects, that can help expand a company's mobile presence.

Intellectsoft
Read Expert Review
Be the first one to rate this company

Dedicated to developing futuristic solutions, Intellectsoft helps clients power business. From creating software solutions to assisting with enterprise development, Intellectsoft is the go-to for intuitive software solutions.

Konrad Group
Read Expert Review
Be the first one to rate this company

Committed to using technology to solve tough, digital challenges, Konrad Group specializes in the innovative use of creative solutions and fresh ideas to help change the world for better -- from banners to beacons, and beyond.

Portland Webworks
Read Expert Review
Be the first one to rate this company

Specializing in the achievement of objectives and the assurance of user satisfaction, Portland Webworks helps companies ensure better design, an agile website, more intuitive automation and a bigger bottom line.

Metova
Read Expert Review
Be the first one to rate this company

Metova is an innovative app development company that specializes in designing, developing and launching mobile applications for businesses as diverse as small, local shops to rapidly expanding Fortune 500 companies.

Coherent Solutions
Read Expert Review
Be the first one to rate this company

With offices in Minneapolis, New York, Boston and Minsk, Coherent Solutions is a firm specializing in the development of innovative, commercial-grade software. From app development to analytics, Coherent Solutions does it all.

Atlantic BT
Read Expert Review
Be the first one to rate this company

Founded on the philosophy of developing deep, technological visions, Atlantic BT specializes in simple software solutions. Atlantic BT can help improve operations and is perfect for companies that want agile, intuitive software.

Social Cubix
Read Expert Review
Be the first one to rate this company

From applications to games and social platforms, Social Cubix develops tools for iOS and Android. Specializing in enterprise and entrepreneur solutions, Social Cubix helps companies develop a unique web presence.

DOOR3
Read Expert Review
Be the first one to rate this company

Based in New York City, DOOR3 offers digital enterprise solutions that help improve user experience and support e-commerce. DOOR3 specializes in integrating workflow solutions and boosts the functionality of diverse companies.

Mobomo
Read Expert Review
Be the first one to rate this company

Mobomo specializes in product design and development, which creates user-friendly applications designed to improve company capabilities and provide a better user experience.
Thank you, you have successfully subscribed to our newsletter!
Enjoy reading our tips and recommendations.
Unsubscribe easily whenever you want

ConsumerAffairs
Research Team
View Profile
The ConsumerAffairs Research Team believes everyone deserves to make smart decisions. We aim to provide readers with the most up-to-date information available about today's consumer products and services.
What to consider when choosing a mobile app developer
Quality
A mobile application is a serious investment for most companies and so it needs to be of the highest quality.
Portfolio: Ask to see examples of recent work. Most established and respected mobile app developers will be proud to show off their work and will usually have examples of previous projects on their website.
Testimonials: Ask the development company about their past clients and whether they have any testimonials or case studies they can show you.
Best Practices: Ask the development company if they follow any particular work flows or adhere to industry best practices to ensure customers get the best from their app.
Technology
Mobile app technology moves at breakneck speed and is constantly evolving. For this reason, choose a mobile app development company that keeps ahead of the curve and invests in the latest technology.
Mobile platforms: It is important to choose a development company that offers development across different mobile platforms. This will ensure your application is available to as many users as possible.
Future proof: It is essential that the technology your application is built on is not going to become obsolete in the near future. You'll want to get as much exposure of your application as possible for as long as possible.
Updates: If you want to monetize your app or ensure it gives your target audience the best experience, updates and new features are often essential to enhance the customer experience and ensure your app is current.
Cost
Even the most basic mobile apps can cost upwards of $5,000. More complicated apps can cost significantly more. It is important to agree on costs and get everything in writing before your application is taken into development.
Contracts: Some developers work on a flat fee, whereas others work on an hourly basis. Some may even ask for the entire fee upfront. It is essential to draft a written agreement stating these terms.
Ongoing costs: Some developers may offer services such as upgrade management and database maintenance. If you need these services, it is essential to agree on these upfront before your app starts development.
Discounts: Don't be afraid to ask for discounts, especially if you are commissioning an extensive project.
Ownership
It is usual for the company or individual commissioning the mobile app to own the finished product. Most mobile app developers will have a process in place to give you peace of mind.
Contracts: To be sure you have total ownership of the app once it is complete, both parties should sign a "work made of hire" or "copyright assignment" contract. The contract should cover source code, design and all content.
Monetization
So, you want your mobile phone app to generate revenue? Great! There are many ways you can do this, including in-app purchases and upgrades.
Revenue models: Pay-per-download is one of the most popular revenue models, and could mean big returns for you if your app takes off. You can either choose to charge for the app itself from the outset or make your app free, with in-app purchases creating a revenue stream.
SMS Marketing: Marketing through regular text messages is another way to generate revenue, and definitely something to explore with your developer.
Subscriptions: Magazine or education apps can be monetized effectively on a subscription basis. You can choose a one-off subscription or monthly or yearly charges.
Communication
The quality of your app and delivery by a deadline will largely depend on the level of communication between you and your developer.
Concept: The first talks to have with your developer are about your concept, or, if you don't have your own idea, to seek inspiration from an experienced app designer.
Agreements: Once you are ready to go ahead with your development project, it's time to draw up and agree to a contract.
Ongoing communication: Define preferred communication tools and methods from the start. For example, you may wish to connect regularly in person, or use Skype or email to keep up with status updates.
Different types of mobile apps
Native apps
Native apps are installed through an app store onto the mobile device. They are designed to work on the mobile platform itself and can use many of the device's features, including the camera, GPS or contact lists.
Web apps
These apps are not applications in the true sense but instead are accessed through the phone's browser. Links to the web app can be installed as a bookmark on the user's home screen.
Hybrid apps
As you've probably guessed, hybrid apps are a combination of native apps and web apps, and they rely on an Internet connection and a browser. These apps are installed through an app store and also take advantage of a device's features.
Who needs mobile app development services?
Businesses
Today, consumers expect your business to be available 24/7 and they want access to your products and services from their mobile devices. An app can bring you closer to your target audience and put you a click away from winning their interest and business. Mobile apps are also great for brand exposure and keep you in the forefront of consumers' minds.
Sales teams
If you have sales teams on the road, a branded mobile app in their pocket can be perfect for when they need to show a product demo or deliver elevator pitches on the fly.
Public organizations
A mobile app is a great way to keep people informed and involved with local events and happenings.
Expert reviews for mobile app development services

Intellectsoft is a mobile development company with almost a decade of experience and a strong global presence. Their enterprise-focused, proven and versatile services have helped them complete over 300 projects to date.
Strong communication: Intellectsoft offers a dedicated and structured approach to mobile app development, but without the red tape.
Understanding business: Thanks to its years of experience assisting almost every type of industry, Intellectsoft works closely with customers to really hit the ground running.
Innovative thinking: Always keeping abreast of the latest trends in app development and technology, Intellectsoft offers customers cutting edge design and development.
Testing and support: No matter what your requirements, you can expect expert development, testing and support every step of the way.
Extend your team: Get the best from your development experience by assigning Intellectsoft staff to your own team.
Best for: Organizations or individuals looking to leverage mobile applications and integrated services, such as cloud computing and big data.

Konrad offers a wealth of diverse experience under one roof including creators, designers, thinkers and planners. Able to solve a range of digital challenges from mobile development through to banner ad design, the company offers something for every business and individual.
User research: Wondering how best to design an app for your users? Konrad will put on their research hat and look into user behaviors, motivations and needs. These personas are a great way to define user goals, limitations and needs.
Holistic design: Having designed solutions for millions of users around the world, Konrad knows a thing or two about interface design and will work closely with you to determine the best design for your user.
Testing and refinement: From eye tracking to interviewing users, the usability team will cover every aspect of your app to ensure it is received well in the marketplace.
Corporate training: Konrad can work closely with your teams if you are launching a corporate app or need to hand over information to your in-house technical teams.
Client base: Konrad has worked with many big name brands but offers a client-focused approach for any size of business.
Best for: People looking to leverage mobile applications and work with a company with global experience.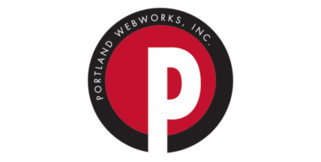 Portland Webworks offers customers stable, innovative and secure mobile app development that offers real value. They offer solutions that get brands noticed and improve the user experience at a competitive cost.
Award-winning: Portland Webworks has a fair number of awards to their name including Webbies and Brodies.
Agile methodology: Using high levels of communication and ensuring milestones are clear and achieved, Portland Webworks gives customers complete peace of mind about delivery and the final result.
Mobile strategy: Portland offers more than just mobile development and can also help with the finer details such as distribution and monetization.
Opensource PhoneGap: Using this technology helps developers avoid duplicating work streams when designing apps for multiple platforms.
Latest News: Catch up on the latest mobile development news with Portland's regularly updated blog.
Best for: Organizations and individuals seeking mobile app development that will get their brand noticed.

MobileFrame offers the only solution designed specifically for business applications. Helping companies to reduce and replace their paper-based processes, the company offers innovative and fast mobile app development and deployment.
Read More

Metova was first founded in 2006 and has been developing Android apps since the first Android phone was released. The company, now with 150 employees, offers development and support in all aspects of mobile development.
Quick to market: Metova works hard to understand your business so they can develop your app to the highest standard and get you to market as quickly as possible.
Proven results: Whether you are a startup, growing business or established enterprise, Metova has the expertise and years of experience to achieve your mobile app development goals.
Federal expertise: Metova Federal is a premier solutions provider to many federal agencies, including the Department of Defence (DoD).
Security specialists: Thanks to their expertise in cyber security, Metova's development team will ensure your mobile app is designed and developed using robust security principles.
Impressive track record: Metova has worked with some of the leading names in the business and across a very diverse range of industries.
Best for: Individuals looking for fast, professional results or expertise in federal IT systems and support.

Coherent Solutions offers innovation, global expertise and world-class mobile app development to help customers solve their business problems and achieve their goals.
Dedicated teams: When you choose Coherent Solutions for your mobile app development project, you will receive dedicated service customized to your exact needs.
Communication excellence: Coherent Solutions adopts and champions high levels of communication using email, IM, video, Webex and voice messaging.
Managed work flows: A four-phase approach is used throughout your mobile app development project to ensure each phase is completed to the highest standard and in line with your goals.
Agile development: Coherent uses Agile software development that promotes collaboration, teamwork and tangible results for its clients.
Global presence: Coherent's distributed teams ensures they are positioned perfectly if you need to release or distribute your app around the world.
Best for: Individuals looking for a company with experience of designing apps for a global market.

Atlantic BT first opened its doors in 1998 and has now helped over 1,000 clients achieve their digital goals with award-winning software and solutions.
Problem solvers: Thanks to years of experience in the industry and a diverse skill set, Atlantic BT's team has a solution for almost every digital problem.
Future proof technology: Atlantic BT will ensure your mobile app is effective for the foreseeable future -- not just the day it is launched.
Dedicated project management: There is no cookie cutter approach at Atlantic BT. You'll get tailored service every step of the way and complete management of every stage of your project.
Mobile or web: Whether you require a native app or a web app, Atlantic BT has expertise on every platform.
Cloud ready: With a wealth of experience in cloud technology, Atlantic BT can develop an app that is ready for your customer and ready for the cloud.
Best for: Individuals looking for a company with years of experience in a wide range of Internet technologies.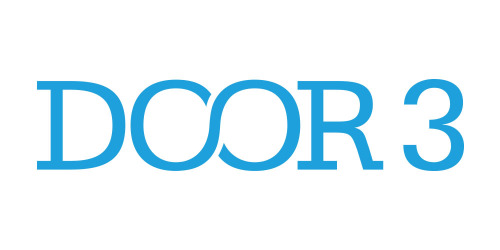 DOOR3 is a creative agency offering personalized service for customers looking to leverage the best from mobile app development. Offering digital strategy, innovative development and years of experience, DOOR3 is the perfect solution for any size organization.
Digital strategy: DOOR3 can help you maximize digital opportunities and to get the most from your investment in mobile app development.
User experience: DOOR3 takes your ideas and combines them with their own strategic findings and best practices ensuring you give the best experience to your users.
Custom development: When you are looking for a truly personalized experience, DOOR3's technology team will customize your app from the ground up.
Support and advisory: The talented and diligent support team at DOOR3 will ensure all support requests are dealt with quickly and to a satisfactory conclusion.
eCommerce expertise: DOOR3's developers specialize in transforming legacy eCommerce systems into sales powerhouses designed to attract new business and ensure a smooth customer experience.
Best for: Individuals looking for the personal touch from an experienced company and a customizable solution.

Mobomo is the digital agency that will design and develop a product you can be proud to call your own. Their ambitious coding "geeks" and problem-solvers will deliver on time, on budget and to your exact specification.
Business case development: Not sure what you need? Don't worry. Mobomo's team will carry out user and market research and help you to decide what happens next.
Visual design: Mobomo's developers are experts in the "visual" and understand how effective images and good quality app development can be for winning business and exposing your brand.
Daily updates: Your Mobomo project manager meets with the team regularly to give project updates and ensure you are always in the loop.
Federal expertise: Mobomo is a world-class developer of high-performance apps for many government agencies and will carefully engineer and design apps that suit your specific needs.
Award winning design: Winner of a 2014 Webby Award and a number of other industry accolades, Mobomo is a leader in its industry.
Best for: Organizations and individuals looking for a mobile app developer offering excellent communication, federal experience and expertise in visual design.

[x]cube LABS is a digital agency with a vision to change the world. These "innovation-heavy lifting champions" work with individuals and organizations to turn ideas into reality.
Diverse services: [x]cube offers a wealth of experience under one roof, including app "geeks," user interface gurus, pixel art aficionados and strategy geniuses.
Strategic insights: One thing that makes [x]cube LABS stand out is their understanding of key business needs such as conversion, retention and monetization.
Human-centric design: Many mobile app developers design with the device in mind first, and the human second. [x]cube LABS has won awards for its unique approach in that their designs focus on the user's needs first and foremost.
Branding and marketing: As experts in branding and marketing, the team at [x]cube will develop your app so that it keeps your brand fresh in the minds of your users.
Case studies: The [x]cube LABS website offers a large number of cases studies detailing proven solutions and how they benefited clients.
Best for: Organizations and individuals looking for a holistic approach to mobile app development.

AppIt Ventures offers mobile app development services for any business from local startups to large organizations. With their years of experience and 60 applications deployed, they offer proven solutions and a good return on your investment.
Smartwatch apps: AppIt Ventures offers mobile app development and also customized smart watch apps designed to suit your exact needs.
The full package: AppIt Ventures aims to provide you with high-end business applications that generate interest, revenue and repeat business.
Project management: Using Agile project management and proven development technologies, AppIt Ventures will ensure your project is delivered on time.
Web application expertise: In addition to designing and developing native apps, the team at AppIt Ventures also offer expertise in web applications.
Databases and servers: Need a robust app that plugs into your databases or ERP system? The team at AppIt Ventures can help!
Best for: Organizations and individuals seeking smart watch apps or looking for a good, robust solution that integrates perfectly with their back-end systems.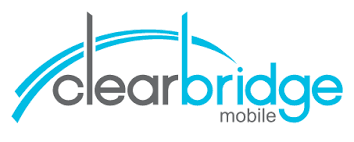 Clearbridge Mobile offers award-winning mobile app development services that create an engaging mobile experience your users will love. This forward-thinking and user-centric company offers some of the best engineering services for enterprise.
Platform expertise: Whether you are deploying to one platform or all available platforms, Clearbridge Mobile's experience will ensure a smooth distribution.
Full-service company: Clearbridge Mobile will handle the entire life cycle of your app from ideation to delivery and support.
Agile squads: You will be assigned your own squad who will ensure working milestones are met on time and the project is delivered to the highest standard.
Two-week sprints: Need development in a hurry? The company's sprint-based model ensures rapid, but professional, delivery.
Quality assurance: From researching user experience to testing and deployment, your app will be taken through a series of strict QA procedures.
Best for: Organizations and individuals looking for complete lifecycle management of their mobile app.

MentorMate is a mobile development company with offices in the US and Bulgaria. Offering a strong team of 200+ developers, practice leads and quality assurance analysts, the company offers a broad range of development and project management services.
Mapping goals: MentorMate believes that success comes from thoroughly understanding your business goals and future objectives. With this in mind, they develop an app that will give you the best return on investment.
Mobile strategy development: Your idea needs to stand out from the crowd, and MentorMate will analyze your target market, business model, revenue streams and existing resources to get the best results.
Feature definition: MentorMate carefully analyzes user personas to determine which features will create the best experience.
Case studies: There are many case studies available on the website that detail MentorMate's proven development expertise.
Tech wisdom: There is a wealth of educational material available on the website from the in-house team offering insights into the mobile app industry and the latest news.
Best for: Individuals looking for a company that understands their goals and provides great user experience.

WillowTree first began building apps in 2007. Today, they have built over 300 for clients around the world and deliver high-quality software that gets results.
Award winning design: WillowTree has won award after award for their app design expertise and has also been featured in many industry publications.
Data analytics: Your mobile app is nothing without the data used to drive it or which it collects. WillowTree's team of data analysts will help you to measure the success of your app through careful data analysis.
Backend engineering: If you need your mobile app to hook in to your back end systems, WillowTree's engineers will ensure total integration.
Future and flexibility: WillowTree will ensure your mobile app is developed to suit your users now and to adapt to their future requirements.
Development toolkit: Willowtree's proprietary development toolkit gives them the ability to quickly develop, maintain and deploy apps and manage the application life cycle.
Best for: Organizations and individuals looking for good data analysis, back end engineering and rapid development and deployment.

Formed in 2009, Y Media Labs offers authentic and innovative ideas that ensure excellent results for their clients. They offer their services across the globe with a personalized approach to match your mobile app goals.
Beautiful solutions: Who said mobile apps can't be beautiful and functional? Y Media Labs concentrates on aesthetics as well as high performance to ensure the best experience for your users.
Best technology: No matter what the app or platform, Y Media Labs will work closely with you to ensure your app meets the needs of all mobile users regardless of the device they are using.
Mobile strategy: Y Media Labs approaches your mobile app development with a holistic eye, incorporating audience insights, great design and expert deployment and distribution.
News and insights: Keeping abreast of the latest developments, Y Media Labs brings you all the industry news on their regularly updated blog.
Worldwide expertise: With four offices worldwide, Y Media Labs offers expertise and understanding in a wide range of global markets.
Best for: Organizations and individuals looking for a mobile app that is both beautiful and functional, or for a company with experience working with a global audience.

ArcTouch was formed in 2009 and boasts Merck, Champs Sports and Honeywell as clients. Now, with a team of 100 talented designers, engineers and strategists, the company offers a broad selection of development and design services.
Technology innovators: ArcTouch offers one of the most diverse range of development services and can help with mobile app development, smart watch development, TV development and auto and home automation.
Lifecycle management: If you want one company to manage your app throughout its entire lifecycle, ArcTouch offers this service.
Ongoing maintenance: From third-party plugins to upgrades and regular maintenance, you get all the support you need under one roof with ArcTouch.
Industry leader: With a number of Fortune 500 companies as clients, ArcTouch is an industry leader in both innovation and professional service.
News and insights: If it's happening in the industry, you're sure to find it on their blog.
Best for: Individuals seeking a company with blue chip experience who can manage the entire app lifecycle.

Appster is a full-scale development company with offices in the US and Australia. With expertise in Android, iOS, web and back end technologies, they offer an all-around solution for any company looking for professional app development.
Property Protection: IP theft is common practice in the mobile app industry, but Appster will ensure your idea is fully protected.
In-house development: The Appster promise is that they never outsource development and that you will have complete control and visibility of your project at all times.
Startup specialties: From Bitcoin to Transport, Appster has expertise helping startups with their first steps into the mobile app market.
Game development: Appster specializes in game development and can help you to monetize these apps.
Learning library: The Appster website is a treasure trove of information, and you'll find lots of interesting things in their Learning Library.
Best for: Individuals just starting out with mobile app development and want a completely in-house experience.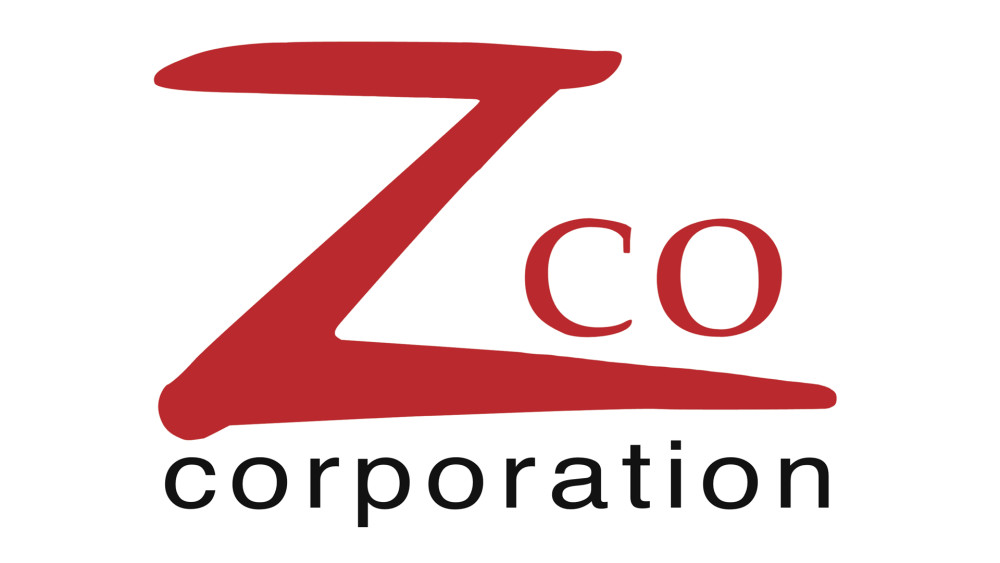 Zco Corporation was formed in 1989 and builds custom software solutions for business. They offer a wide range of services including mobile app development and animation services.
Innovative technology: Zco Corporation is at the forefront of mobile app development and offers native, hybrid and web apps and a range of augmented reality services.
Information sharing: Offering regular educational events, Zco Corporation is passionate about the mobile app industry and sharing their knowledge.
Repeat business: The company enjoys a high percentage of repeat business and recommendations.
Customer reviews: Want to see proven results for yourself? Take a look at the many reviews from happy customers.
Custom solutions: There is no one-size-fits-all approach at Zco Corporation, and clients get true personal service.
Best for: Organizations and individuals looking for a mobile development company offering mobile, animation and back end services under one roof.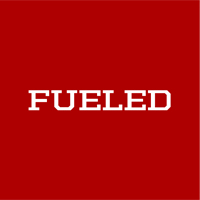 Building successful apps is what drives the team at Fueled. The apps they have built for the clients have helped to create over $500 million in revenue, and they offer a wide range of mobile app development services.
Chart toppers: Fueled have had many chart topping apps on both Google and Apple stores.
World class: Branding and development experts work side by side to create a world class app that gets results.
Working together: Fueled believes in clear communication with clients from the start and will ensure your exact requirements are met.
Feature set: This document is provided to all clients and is the bible for their application, clearly setting out what their app is and how it works.
Case studies: Fueled have worked with some of the biggest names on the planet. You can read all about that in their Case Studies section.
Best for: Individuals looking for a mobile app development firm with big name experience.

Blue Rocket blasted off in 2008 with the mission to create high quality apps and meaningful experiences for its customers. Today, the company has helped big name brands such as WebMD, Chipotle and Zinio.
User-centric approach: Blue Rocket builds apps that are intuitive to use and beautiful to look at.
Quick to market: The company offers a 12 week development window for companies looking to get their app to market quickly.
Post launch support: Blue Rocket doesn't just hand over your app and leave you to it. They can give you all the post launch maintenance you need.
Top ranking: Blue Rocket apps have charted many times on Google and Apple app stores.
Strategic thinking: Need help defining your target market, or coming up with the right idea? Blue Rocket's team will give you all the inspiration and data analysis you need.
Best for: Individuals who need to get an app to market quickly without compromising on quality.

Savvy Apps was founded back in 2009 and offers a wide selection of mobile and web app development services. Their customers have ranged from the NFL's Players Association to PBS.
Award winning: Savvy Apps have not only won a Webby App, but they have also been selected by Apple's Editor's Choice and been featured in an Apple Keynote.
Dynamic development: Savvy Apps works with each client on an individual basis and tailors the development experience accordingly.
Team players: The team at Savvy Apps see themselves as an extension of your own team, offering the support and assistance you need when you need it.
Clear ownership: Worried about IP? You'll get full ownership of your product from day one.
Progress updates: Within as little as 2 weeks, you will receive a working prototype of your app.
Best for: Individuals looking for peace of mind about expertise and intellectual property ownership.

ScienceSoft was founded in 1989 and offers a range of custom application development and IT consulting services to customers. They have worked with many large companies including Walmart, Baxter, IBM and eBay.
All-around service: ScienceSoft offers a huge range of services including mobile app development, business analysis and UI/UX design.
Fixed-price model: Fixed rates and a set deadline are available for customers on a budget or tight time frame.
Diverse portfolio: ScienceSoft has worked in many different industries, including banking, retail, healthcare and technology.
Press room: Find out what's going on with ScienceSoft in the media. You could have your own case study featured.
Integrated services: ScienceSoft offers much more than just mobile app development, and can also help with back end engineering and web development.
Best for: Individuals looking for a firm with experience with large companies and fixed deadlines.

The Nerdery offers a broad selection of experience and capabilities in mobile app development, quality assurance and project management. From app development to systems integration and website design, there is a Nerd to suit your exact requirements.
Young and innovative: The Nerdery is a breath of fresh air and offers consumers a wealth of talent under one roof.
Rigorous quality checking: All apps are subject to strict QA from concept to completion.
Backend integration: Whether you need your mobile app to hook in to your customer database or ERP system, The Nerdery can help.
Digital consulting: When you need help defining the digital goals for your business, The Nerdery's consultants offer expert advice.
Industry expertise: Over the years, The Nerdery has worked with many industries, including retail, healthcare and manufacturing.
Best for: Individuals looking to work with a fun and forward-thinking mobile app development company.

Surge LLC offers passionate, smart and creative mobile app development and years of experience. They have worked with a wide range of clients in Canada and the US and have over 150 development professionals working in-house.
Creative solutions: Thanks to the diverse and sophisticated skills of its creative team, Surge is able to offer beautifully designed solutions that catch the eye and grab the imagination.
Big name brands: Surge is trusted by many leading brands, including Verizon, Ralph Lauren and Snap-on.
One company: Surge offers a wide selection of expertise under one roof and can handle everything from app design to lifecycle management.
Flexible team: You can choose to outsource your mobile app development solely to the Surge team or have team members working at your own premises.
Project management: Surge is 100 percent Agile and Scrum certified.
Best for: Organizations and individuals looking to release a beautifully designed app.
Disclaimer
Information in this guide is general in nature and is intended for informational purposes only; it is not legal, health, investment or tax advice. ConsumerAffairs.com makes no representation as to the accuracy of the information provided and assumes no liability for any damages or loss arising from its use.
11 – 25 Best Rated Mobile App Development Companies

[x]cube LABS
Read Expert Review
Be the first one to rate this company

Used by companies like Amazon and Texas Instruments, [x]cube LABS helps enterprise- and startup-level companies create intuitive apps that contribute to market success and domination across various platforms and industries.

AppIt Ventures
Read Expert Review
Be the first one to rate this company

Driven by the goal to develop high-quality software solutions, Applt Ventures produces intuitive mobile app solutions that are suitable to use by both customers and employees on iPhone, iPad and Android devices.

Clearbridge Mobile
Read Expert Review
Be the first one to rate this company

Dedicated to products that focus on users first, Clearbridge Mobile specializes in offering intuitive solutions that help companies gain control over the scope and velocity of every mobile application they utilize.

MentorMate
Read Expert Review
Be the first one to rate this company

Dedicated to helping brands access forward-thinking solutions, MentorMate focuses on integrating design and strategy into app development offerings, which allows these companies to facilitate big changes in small steps.

WillowTree
Read Expert Review
Be the first one to rate this company

WillowTree develops enterprise-grade mobile and media-delivery solutions, with services like analytics, mobile backend engineering, UX strategy, UX design and more.

Y Media Labs
Read Expert Review
Be the first one to rate this company

Y Media Labs offers innovation ranging from product strategy development to visual design and architecture. The company is a one-stop-shop for product management.

ArcTouch
Read Expert Review
Be the first one to rate this company

Specializing in developing custom apps that allow customers to connect more intimately with the companies they love, ArcTouch builds lucrative marketing applications.

Appster
Read Expert Review
Be the first one to rate this company

Appster is the complete solution for application development. In addition to offering development services, Appster also helps companies scale, market and improve their innovative application ideas and solutions.

Zco Corporation
Read Expert Review
Be the first one to rate this company

With over 25 years of experience, Zco Corporation is a software development company that specializes in creating and developing attractive, user-friendly and development-focused products for the companies with which it works.

Fueled
Read Expert Review
Be the first one to rate this company

Known for developing apps that wind up in prominent positions in the App Store, Fueled helps companies hone their branding, websites and user-facing products.

Blue Rocket
Read Expert Review
Be the first one to rate this company

Blue Rocket specializes in building and designing mobile apps. From strategy to development and all the way through to post-launch support, Blue Rocket builds quality products that help companies grow.

Savvy Apps
Read Expert Review
Be the first one to rate this company

Savvy Apps offers app development services that provide unparalleled and unique user experiences. Savvy Apps also offers all of the support companies need to understand what goes into app development and design.

ScienceSoft
Read Expert Review
Be the first one to rate this company

ScienceSoft specializes in helping businesses build and maintain their mobile strategy. Boasting a history of over 300 successful mobile projects, ScienceSoft offers all-around mobile app solutions for companies.

The Nerdery
Read Expert Review
Be the first one to rate this company

The Nerdery helps companies walk through the process of building a better business -- from sales models to the development and deployment of mobile apps and software. From rebranding to online tools, The Nerdery does it all.

Surge LLC
Read Expert Review
Be the first one to rate this company

Surge LLC specializes in creating custom software for companies ranging from large corporations to small startups in need of custom web, mobile, cloud, digital or even desktop software to help their business grow.