Management Consulting Firms
Compare Reviews for Management Consulting Firms
Management consulting firms can help your company run like a well-oiled machine, helping with everything from managing human resources to implementing new office technology.
Whether you've been in business for a while or you're just starting out, management consulting can help you make your business more efficient. As your company changes, new management techniques can help you outpace your competitors.
Top 10 Best Rated Management Consulting Firms

Read Expert Review
Be the first one to rate this company

Accenture is a global professional service provider. Accenture offers solutions for digital technology, strategy, operations and more. Accenture's consultants have personalized training in more than 40 fields.

Read Expert Review
Be the first one to rate this company

With professionals on six continents, Aon Hewitt provides human resource solutions to over 20,000 clients worldwide. Aon Hewitt designs and executes consulting and outsourcing solutions to improve your HR practices.

Read Expert Review
Be the first one to rate this company

IBM Global Business Services offers management and strategy consulting to businesses around the world. IBM can help you with management strategy, systems integration, application management and more.

Read Expert Review
Be the first one to rate this company

Deloitte traces its company history to 1883 in the early days of efficiency management. Now, Deloitte is a global company that provides a number of management consulting services to help improve your company.

Read Expert Review
Be the first one to rate this company

Booz Allen Hamilton has a century-long history of management consulting in various industries. With both commercial and government contracts, Booz Allen Hamilton has extensive experience in analytics and digital solutions.

Read Expert Review
Be the first one to rate this company

EY Advisory is a management consulting firm dedicated to using data-driven analytics to improve businesses in several industries. EY can help you with cybersecurity, sustainability, digital solutions and more.

Read Expert Review
Be the first one to rate this company

Dell is a computer technology company famous for its PC products. Under Dell EMC, Dell offers a number of business solutions to keep your IT department up to date. Data solutions, tech training and more are available for purchase.

Read Expert Review
Be the first one to rate this company

DMI is an international management consulting firm with operations in the United States, Nigeria and China. DMI specializes in intercultural support and general management across numerous industries around the world.

Read Expert Review
Be the first one to rate this company

Bain & Company is a management consulting firm that has helped businesses worldwide improve efficiency. Bain & Company helps businesses of all sizes improve management strategy, reduce risk, improve customer relations and more.

Read Expert Review
Be the first one to rate this company

Officially founded in 1987, KPMG is a professional service company that specializes in audits and financial consulting. Now, KPMG performs management consulting services for a number of industries across various departments.
Thank you, you have successfully subscribed to our newsletter!
Enjoy reading our tips and recommendations.
Unsubscribe easily whenever you want

David Chandler, Ph.D.
ConsumerAffairs Research Team
View Profile
David Chandler, Ph.D., writes for the ConsumerAffairs Research team to help consumers make smart purchasing decisions. David is passionate about creating content that is useful and informative, and he devotes several hours to researching companies, industries and articles for each piece of content he writes to help consumers find what they need.
Common questions about management consulting
How does management consulting work?
Management consulting is an industry devoted to improving your business. You'll meet with a consultant to develop a strategy for boosting parts of your business. Here's how they do it.
Analyze data: Management consulting firms start with data. Analysts look at trends in your industry as well as your particular business data. They then use that data to work on a strategy for you.
Create a unique strategy: The consulting firm will sit down with you and start working on a strategy unique to your circumstances.
Monitor progress: Most consulting firms monitor your progress to ensure you're implementing the strategy you created together. They will help guide your progress to ensure improvement.
How much does management consulting cost?
Management consulting varies wildly depending on your needs and the firm's pricing model. Small projects, like a series of training sessions for new software, could cost around $10,000-$20,000, depending on how long it takes. Large projects like complete corporate restructuring could cost well over $100,000. It all depends on the scope of your project and the firm's charging models.
Hourly and daily rates: For small projects, management consulting firms can charge an hourly or daily rate. If you want a consultant to work in your office during set times, you will negotiate with them for a rate. Expect to pay anywhere from $100-200 per hour, or up to $1,500 per day, depending on the consultant's duties.
Pay per project: For large projects, you'll likely pay a fixed bid. In this case, you'll pay an agreed sum for time, materials and work. Again, price depends on the scope of your project, so you can pay anywhere from $15,000-$200,000 for consulting services.
How do I plan for management consulting?
You don't want to start looking for a management consulting firm without a plan. Here are the steps you should take before you start to look for a firm.
Know your project: Start by assessing which area of your business you want to improve. Run an exhaustive evaluative process that looks at performance data, possible expenses and ROI to determine where you need to focus your efforts.
Budget: Management consulting can be an expensive investment. Review your finances to create a budget that works for you.
Have executive support: If you're not an executive, make sure you run your project by the people in the charge. Looking for a consultant takes time, and you'll want to make sure you have support before you put in the work.
What's the best way to find the right firm?
With your project plan and executive support ready to go, you can start to look for the right management consulting firm. Here are a couple of tips to make the search easier.
Ask for referrals: Ask other people you know in your industry if they have worked with any consulting firms. Take their recommendations and experiences into consideration.
Get quotes from multiple firms: Take your plan to multiple firms to gather quotes. Depending on the firm, the quotes they offer may be free or subject to a small fee. Make sure you show them the same plan so you can compare their offers accurately. Get at least three quotes to give yourself an accurate picture of your project.
Be prepared to compromise: When it comes to finding a consultant, you'll need to think about three aspects of the project: quality, price and turnaround. You can usually find a project that fits at least two of these aspects. For example, you may find a service that's cheap with a quick turnaround, but it might lack quality. This option could be good if you need to train your employees quickly on some new software. Likewise, you can have high-quality service with a fast delivery, but it won't be cheap. The extra expense, though, may be worth it if you're negotiating a complicated merger or acquiring a new business.
What type of industries will management consulting help?
Management consulting began as a way to help boost efficiency in the industrial age. Now, you can find management consulting firms that help improve businesses in any industry. Here are a few popular examples.
Manufacturing: Some of the earliest examples of management consulting involve finding the best practices for manufacturing. Experts can help train employees on new tech, monitor your supply chain to get raw materials more quickly and suggest line and floor improvements to increase overall efficiency and productivity.
Customer service and sales: Management consulting firms can use advanced analytics to find the best way to reach your customers for sales and services. Consulting firms can help you improve your communication strategy and increase response rates.
Utilities: If you're in the business of providing utilities to customers, management consulting can help you find the most efficient way to do it. They can help you organize your workforce and find the best routes for your utility lines.
Mining, oil and gas: Management consulting firms often help to improve operations for mining, oil drilling and natural gas harvesting. Management consulting can help you deploy your workers and machines to maximize your mining output.
Tech industries: Whether you're developing the next big app or managing a team of engineers, management consultation can help your tech company build company culture, train employees in new online programs and use analytics to stay ahead of new developments.
What can management consulting do for my employees?
Companies most commonly hire management consulting firms to improve employee performance. The firms can help with employee performance in several ways.
Hiring and talent: Management consulting can help you improve your hiring practices so you can recruit and retain top talent. Some firms are devoted entirely to hiring the right people for your job and fostering talented workers.
Building company culture: Some companies start out with no idea of what they want their company culture to be. Management consulting can help you uncover the right cultural fit for your businesses and your employees.
Training and education: Whether you need to train your employees on the latest business practices or you want to start a new system, management consulting firms can help you do it quickly and efficiently.
Benefits: From retirement accounts to health insurance, management consulting firms help you find the best benefits for your employees.
Who needs management consulting?
New and growing businesses
Not every business starts with someone in the CEO chair. If you're starting a business, you can hire a consultant to help make CEO decisions and coach you through the early days of starting a business. It may be an expensive investment, but a couple of weeks with a consultant can help you get your business off the ground.
Established businesses
Even if you've been in business for a while, you can still benefit from management consulting services. Business practices change all the time, and keeping your management tactics fresh can help you stay ahead.
Businesses adapting new technology
From cloud-based programs to machine learning, management consulting firms can help you integrate with new technology. If you're thinking of an upgrade in technology, management consultation services can help you make the most of it.
Businesses growing their company culture
Management consulting firms can help you grow a company culture and cultivate talent. There are some entire firms devoted solely to building culture and fostering talent.
Types of management consulting firms
General management
General management consulting firms can help you with various management tasks. These are generally larger firms capable of assisting with any of your management needs.
Human resources consulting
Some management consulting firms focus exclusively on human resources departments. These firms can help you cultivate company culture and attract talent.
Technology-based consulting
Technology-based consulting firms focus exclusively on the latest in business tech. If your company is interested in machine learning, mobile app development or cloud-based tech, you may benefit from management consulting firms that specialize in technology.
Operations management consulting
If you want to improve floor operations for a manufacturing company, management consulting can help. Some management consulting firms specialize in improving manufacturing efficiency.
What do the experts have to say?

Accenture is a management consulting firm that helps clients in more than 40 industries. Accenture provides solutions in strategy, technology, operations and industry-specific consulting. Accenture has partnered with several Fortune Global 500 companies to help them improve through strategic uses of technology.
Accenture Strategy: Accenture Strategy helps clients reshape their business through an in-depth understanding of how technology impacts business. Accenture focuses on company adaptability, digital tools and strategies to attract the next generation of employees.
Accenture Digital: Accenture Digital analyzes big data to help you make smart business decisions. It can also help you interact with customers online or improve mobile support.
Accenture Operations: Accenture Operations offers solutions for infrastructure, cloud-based management and security. Operations consultants focus on improving your efficiency from the ground up.
Industry consulting: Accenture offers consulting services in over 40 different industries. Energy, health, banking, insurance, public service and retail are just some of the industries that have seen success through partnering with Accenture.
Free research articles: Accenture's research team publishes articles that are available for free online. These articles are easy-to-read summaries about how to apply data-driven techniques to improve business.
Best for: businesses that need general management restructuring.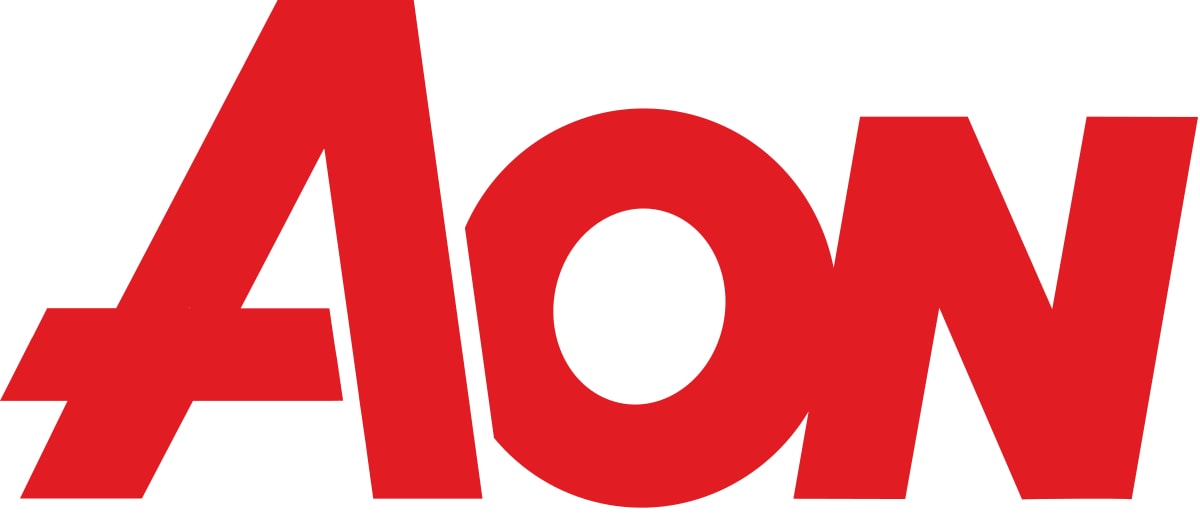 Aon Hewitt is a management consulting firm that specializes in human resource solutions. Aon Hewitt uses data-driven principles to help organizations with cultivating talent, securing health benefits, managing retirement and more.
HR Cloud Solutions: Aon Hewitt's HR Cloud Solutions help you manage clients wherever they are. These consultants manage employee data and take care of benefits, payroll and any other HR needs you may have.
Talent and rewards: Aon Hewitt uses data-driven insights to help you engage your employees to recruit and retain a talented workforce. Aon Hewitt can help you with talent compensation, employee evaluation, leader assessment and more.
Retirement and investment: Aon Hewitt can help you navigate the complicated process of finding the right retirement and investment plans for your employees and organization. Consultants ensure your company finds secure, sustainable and equitable options for your business.
Healthcare consulting: Aon Hewitt is a global leader in health solutions. Consultants draw from their extensive history and knowledge of health plans to help you find an innovative healthcare solution.
Best for: businesses in need of human resources management.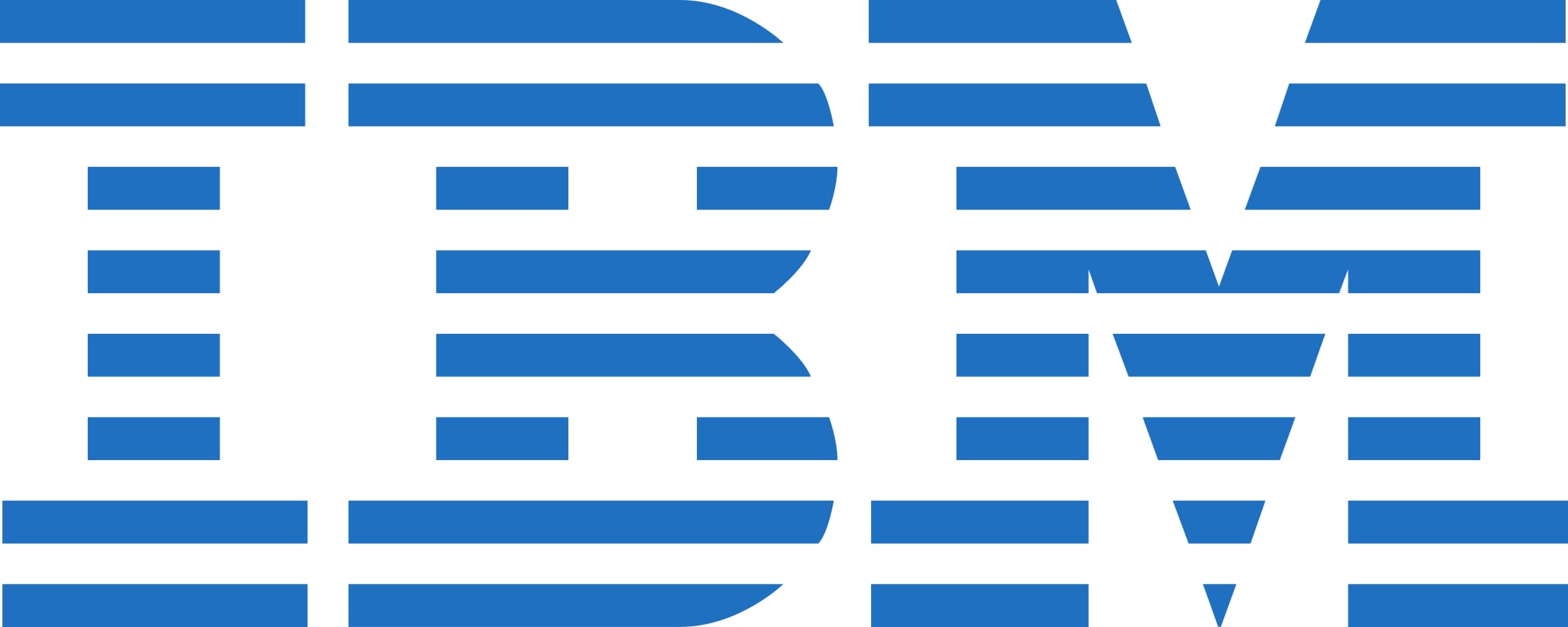 IBM Global Business Services helps professional organizations improve their operations. IBM's global reach and outcome-focused methods have given the company expertise across several industries. IBM offers management services in digital operations, financial counseling, talent cultivation, automation and more.
IBM Automation: If your business needs automation training, IBM Automation can help. Its machine learning tool, Watson, can help you improve the speed of your business and enhance your customer experience.
IBM Cloud Advisory: IBM can teach you how to use cloud-based business practices to enhance your effectiveness. IBM has market alliances with software vendors like SAP, Oracle, Salesforce and Microsoft, so they can help you integrate your existing software with the cloud.
Mobile consulting services: IBM's mobile platform can help your business succeed in developing a strategy to attract mobile users. All businesses have customers or client bases that use mobile devices, and IBM can help improve your reach with them.
Application innovation consulting: As one of the largest tech conglomerates, IBM knows how to help you build new customer apps, mobilize your employees and more. If your business needs to develop an app, IBM can help you.
Talent management: IBM Talent and Engagement Solutions has a dedicated team to help you manage your company's growth in the digital age. IBM will lead you in building a company culture that fosters talent and keeps your employees performing at peak efficiency.
Best for: companies that need technology-based management solutions in the digital age.

Deloitte is a management consulting company with firms around the world. Deloitte traces its roots back to 1893 when the earliest forms of the company helped improve government efficiency. Since then, Deloitte has grown to become a global leader in management consulting.
Service areas: Deloitte splits its business into three distinct service areas: human capital; strategy and operations; and technology. Human capital handles HR, talent and leadership. Strategy and operations can help you solve supply chain problems or increase operational efficiency. Technology involves streamlining operations through digital tools.
Growth enterprise services: Deloitte's growth specialists are dedicated to turning your mid-market company into an enterprise. Through audits and surveys, Deloitte can assess your needs and determine the steps you should take to grow your company.
Tax services: Deloitte's clients gain access to a broad range of tax services, including analytics, wealth planning guides, tax management and more.
Mergers and acquisitions: Deloitte experts have been facilitating acquisitions and mergers for over 30 years.
Financial advisory: Deloitte has a team of dedicated financial and risk advisory experts. These experts can aid you in assessing risks in the marketplace and boost your company's financial performance.
Best for: businesses that need help with management, tax services, mergers, acquisitions or growth.

Booz Allen Hamilton is a global firm of experts who offer management consulting services across several different industries. Booz Allen Hamilton focuses on providing a personal touch to build meaningful partnerships in the United States and internationally.
Government agency support: Booz Allen Hamilton has helped improve efficiency in several government agencies. From civil government agencies to military defense and homeland security, Booz Allen Hamilton has extensive government experience.
Cybersecurity: Booz Allen Hamilton helps reduce cyber attack risk for your business with advanced security measures. Its experienced cyber strategy and engineering team can keep your data and business safe.
Analytics science teams: Booz Allen Hamilton has several teams of analytical scientists ready to help you make the most of your data. Booz Allen Hamilton uses predictive analytics and data experts to find new business strategies.
Digital solutions experts: Booz Allen Hamilton understands the value and power of digital tools. Its team of digital strategists works side-by-side with your business or agency to make the most of your digital solutions.
Case studies and publications: Booz Allen Hamilton publishes several case studies and news articles on the company website. It is an informative news source if you're considering management consulting.
Best for: government and large agencies that want to boost efficiency and security in their operations.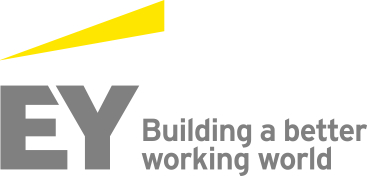 EY Advisory offers transaction, advisory, assurance and tax services. EY Advisory offers a suite of advisory solutions for a number of industries. EY can help with analytics, risk assessment, cybersecurity and more.
EY Analytics: EY Analytics helps you make data-driven decisions to improve your business. EY can help you manage risk, improve customer relations and solve complex problems by assessing the right data.
Digital solutions: EY can help your business tap into the efficiency of the digital age. EY professionals will develop a custom agile business solution to help you adapt to a digital world.
Cybersecurity: If you want to safeguard your business against cyber attacks, EY Advisory can find you a solution. With a global team of professionals, EY focuses on innovative strategies to keep your business safe.
Sustainability services: EY has a team of professionals dedicated to sustainability services. They can help you develop and execute a custom sustainability strategy for your business.
Industry focus: EY has teams dedicated to various industries, including the automotive, utility, financial, technology, health and media services industries.
Best for: businesses that need to improve cybersecurity, risk awareness, sustainability and digital outreach through data-driven solutions.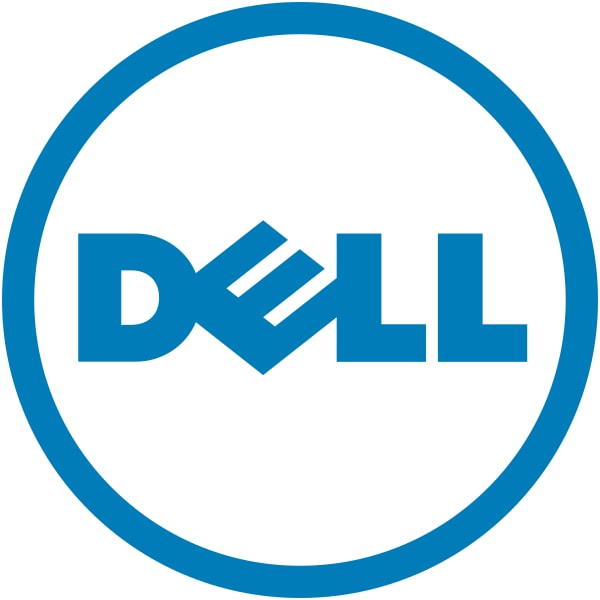 Based in Round Rock, Texas, Dell is a computer technology company with a multinational reach. Dell's management consulting service focuses exclusively on IT growth. Dell experts can help you use digital, online tools to turn your business into a more efficient company for the modern age. Dell's division of professional services is called Dell EMC.
Communications improvement: Dell can build an entire communications system for your business. This service provides a unified interface to help you keep in contact with all of your employees, wherever they are.
Give your data center a boost: Dell Consulting Services will help you modernize your data center to collect and store the data you need. Whether you're setting up a server, migrating to a new server or moving your data to the cloud, Dell can take care of it for you.
Train your employees in tech: With Dell, you can train your employees how to adapt to any new tech you want to use. Dell can help you migrate to a new OS or even develop mobile solutions for your business.
Business resiliency: Dell can help you safeguard your business by giving you up-to-date analytics, data and digitization in your industry. Experts will keep you ahead of the curve with risk analysis, data protection and more.
Purchase computer products: If you're looking to build an IT department, Dell offers products like computers, servers, monitors and more to get your IT system up and running.
Best for: businesses that need IT solutions to modernize their company technology.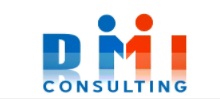 DMI Consulting Services is a management consulting firm with offices in the United States, Nigeria and China. It is an international company that provides strategy solutions to companies worldwide. DMI helps you plan and facilitate contracts and projects efficiently.
Market entry strategies: DMI performs extensive market research to help your company ensure that it's built on the best practices in your industry. They can help you find the perfect new investment project.
Intercultural support: As an international business, DMI knows how complicated international communication can be. DMI can help your company with translation, cultural orientation, localization and any other cultural concerns you need to address.
Industry support: DMI offers consulting in a number of industries. Utilities, manufacturing, infrastructure and mining are just a few of the industries that DMI has improved with their management expertise.
Foreign investment in the United States: DMI sets aside 10,000 visas every year for foreign investors who want to obtain a green card through investment. If you want to invest at least $500,000 dollars and demonstrate that it will benefit the United States, you may qualify for a visa through DMI.
Personalized plan: DMI is known for its personalized plans that focus on your specific needs and industry. DMI's vast network of international resources is at your disposal to find the strategy right for you.
Best for: businesses in the United States, Canada, China and Nigeria that need to improve overall efficiency.

Bain & Company is a management consulting firm with clients all over the world. Bain & Co. has a history working with executives of both small startups and large enterprises to help them make their businesses more efficient.
Results Delivery: Bain & Company's approach to management change is their Results Delivery method. This technique involves measuring the risk associated with change from the first day it begins and predicting outcomes through effective strategy management.
Bain & Co. Analytics: With advanced analytics, Bain & Co. understands the value of big data. Bain's experts in the Advanced Analytics Group apply the latest technology and techniques to help you develop a new strategy.
Mergers and acquisitions: Bain can help facilitate your merger or acquisition. Experts can help you get the most out of your deal negotiation and make sure the process runs as smoothly as possible.
Customer insight: Bain improves company growth with customer insights. Bain's professionals can help you with product management, customer loyalty, pricing, sales effectiveness and brand strategy.
Sustainability practices: If you want to improve your business' sustainability practices, Bain & Co. can help. Bain's experts can help you develop a sustainability strategy to improve your environmental impact.
Best for: businesses in need of various management consulting programs.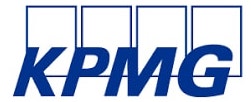 A global network of firms providing advisory, audit and tax services, KPMG Management Consulting is one branch of the KPMG network. KPMG is well known for its tax and auditing services, and its management consulting firm carries the same pedigree for executing innovative business strategies.
Financial service history: KPMG has a history of providing financial consulting services to businesses around the world. If you need help managing your business finances, KPMG can provide tax assistance, auditing services and more.
Customer management: KPMG helps businesses meet customer expectations. KPMG focuses on improving your customers' experiences and your customer interaction.
Dynamic complexity management: As the business world becomes a more complicated place, KPMG has developed strategies to minimize risk in a changing market. If your business is in a dynamic industry like tech, KPMG can help you stay ahead of the curve.
Service delivery consulting: Some of KPMG's firms focus on helping you deliver better service to your customers. KPMG can help improve employee training, new technology integration, supply chain efficiency and other areas.
Online resources: KPMG's online resources include podcasts, research articles, blogs and event calendars to keep you informed about the latest management trends.
Best for: businesses in need of management consulting, especially regarding finances.

Infosys is a multinational consulting service corporation headquartered in Bengarluru, India. With clients in 45 countries, Infosys helps businesses adapt to new technology, manage employees and improve overall effectiveness through innovative strategies.
Strategy and IT architecture: Infosys can help you get the most out of your business with innovative IT strategy. Infosys ensures that your IT technology is optimized for your needs.
Enterprise consulting: Infosys enables enterprises to manage integrated, efficient processes. Infosys analyzes your current practices and develops a strategy to streamline your large-scale business performance.
Digital customer transformation: Infosys helps you connect with your digital customers in new, innovative ways. From improved customer commerce experience to improving customer acquisition, Infosys can target your key areas that need work and develop a new strategy.
Focus on change: Infosys understands that if you plan for change, you can avoid becoming obsolete. Part of Infosys' strategy development, then, focuses on making sure you can adapt to changing markets.
Platform products: Infosys develops and sells several business management products, from data management platforms to banking management software. These are available for purchase online.
Best for: larger businesses adopting new technology and businesses in need of general management services.

McKinsey & Company is a management consulting firm that works with businesses, institutions and governments all over the world. McKinsey works with clients in private and public sectors, and they can scale their services to help with any project.
Digital McKinsey: McKinsey's suite of digital solutions uses up-to-date analytics to determine the best course for your digital future. The experts at Digital McKinsey will help you use digital tools like cloud storage and business software to improve your company.
Industry experience: As one of the largest consulting firms in the world, McKinsey has experience in nearly every industry in the world. From aerospace and defense to retail and telecommunications, McKinsey will help you find a solution for your business.
Employee education: McKinsey offers a range of opportunities to help employees learn as they improve your business. Online classrooms and on-site training are just two examples of the type of educational support McKinsey can provide.
Corporate restructuring: If your business needs a complete overhaul, McKinsey has the experience for corporate restructuring. Experts can help you pull your company out of distress and improve your business performance.
Featured insights: McKinsey publishes articles about management consulting and business news. Topics cover all available industries, from growing digital to improving construction practices.
Best for: businesses, governments and other institutions that want to improve their operations with a large management consulting firm.
Disclaimer
Information in this guide is general in nature and is intended for informational purposes only; it is not legal, health, investment or tax advice. ConsumerAffairs.com makes no representation as to the accuracy of the information provided and assumes no liability for any damages or loss arising from its use.
11 – 12 Best Rated Management Consulting Firms

Read Expert Review
Be the first one to rate this company

Founded in 1981, Infosys is a multinational management consulting firm that focuses on keeping your business adaptive. Infosys focuses primarily on using technology to help your business operate at peak efficiency.

Read Expert Review
Be the first one to rate this company

McKinsey & Company is one of the largest management consulting firms in the world. Professionals at McKinsey help improve operations in business, government and institutions across a range of industries worldwide.