Compare Reviews for Live Chat Software
Live-chat software has become a popular way to drive sales and provide great customer service because it lets companies engage their website's visitors actively, helping them solve sales and support issues in real-time. Live-chat software improves the customer's experience by reducing the need for email conversations and long phone calls.
Live-chat software companies offer businesses multiple features and capabilities to set themselves apart from their competition. It is a good idea for businesses to compare these features and pricing plans to make sure they maximize the benefits of live-chat software and avoid paying for features they won't use.
Top 9 Best Rated Live Chat Software

LiveChat
Read Expert Review
Be the first one to rate this company

LiveChat provides companies with a chat software that enables them to communicate with their customers simply and efficiently. It has a team of 60 employees that develop and support its 18,000 customers.

LiveHelpNow
Read Expert Review
Be the first one to rate this company

LiveHelpNow was founded in 2003 and is headquartered in Willow Grove, Pennsylvania. It has helped over 120,000 clients with its live-help solutions including chat, email management and call management.

Zendesk Chat
Read Expert Review
Be the first one to rate this company

Zendesk got its start in Copenhagen and is now headquartered in San Francisco. It develops and supports products that help businesses engage their customers. Zendesk acquired Zopim in 2014 to create its live-chat platform.

Comm 100
Read Expert Review
Be the first one to rate this company

Founded in 2009 and headquartered in Vancouver, Canada, Comm 100 provides enterprise-level customer service and communication solutions to companies worldwide. Today, it serves over 200,000 clients with its family of products.

BoldChat
Read Expert Review
Be the first one to rate this company

BoldChat provides companies with tools to engage and support customers across all channels by using a live-chat solution. It specializes in allowing companies to use their unique voice to distinguish themselves in the market.

LivePerson
Read Expert Review
Be the first one to rate this company

LivePerson was founded in 1995 and is headquartered in New York City. It provides companies worldwide with secure messaging tools to help them engage with their customers across multiple channels.

Paltalk
Read Expert Review
Be the first one to rate this company

Paltalk is a video chat and messaging company that enables users to communicate via video, chat and voice using a software developed by AVM. Paltalk software can be used on desktops and both Apple and Android mobile phones.

Netop
Read Expert Review
Be the first one to rate this company

Netop was founded in 1981 and is headquartered in Birkerod, Denmark. It develops software that connects people through remote-access, screen-sharing and video chat technologies. Netop serves over 100 million users worldwide.

Freshdesk
Read Expert Review
Be the first one to rate this company

Using a cloud-based customer support platform, Freshdesk helps companies proactively engage customers to provide great customer service. Today, it employs over 800 people and services over 80,000 business and organizations.
Thank you, you have successfully subscribed to our newsletter!
Enjoy reading our tips and recommendations.
Unsubscribe easily whenever you want

ConsumerAffairs
Research Team
View Profile
The ConsumerAffairs Research Team believes everyone deserves to make smart decisions. We aim to provide readers with the most up-to-date information available about today's consumer products and services.
Important live-chat software questions
What customization options come with live-chat software?
The option to customize live-chat software is an important feature for businesses because it creates a seamless look across the website's overall design. Popular customizable options include chat window themes, company logos, messages and labels, language, social media buttons and engagement graphics.
Chat window themes: Customizing chat windows can involve choosing different styles to alter the look of a window as well as choosing the color of the window to match the color of a website. Having the ability to display a company's logo in the chat window is another popular feature to consider.
Language: Many live-chat providers offer companies the ability to chat in many different languages in real-time through automatic translation. This feature eliminates the language barrier and helps customer service and IT departments provide better support to more people.
Engagement graphics: Engagement graphics can be popular features to use as eye-catchers, greetings and enhanced chat buttons. Companies can use graphics that pop up with messages like discount information or an invitation to begin a chat.
Can live-chat software be integrated with other software?
The ability to integrate with widely used third-party applications is a popular feature for businesses to look for when choosing a live-chat platform. Having real-time information from commonly used analytics, sales and email tools while engaging visitors in a chat helps with personalizing conversations and providing proactive support.
Sales tools: Integrating common sales tool software with live-chat platforms lets companies have real-time access to sales data during chats. Sales integration also automatically stores customer data from live chats directly into the sales tool.
Email tools: Live-chat software that integrates with commonly used email tools helps grow a company's community email list. Businesses that use email newsletters can add a subscription box to content like pre-chat surveys to try and grow their subscriber list each time a chat is started.
Social media tools: Many live-chat software companies have social media integration features on their software. This allows companies to put a live-chat button on their social media pages for a chance to engage visitors on their social media pages.
What reporting and analytics features do live-chat software use?
One of the biggest advantages of using live-chat software is the ability to track, record and view data that shows what kind of impact live-chat is having on a company's bottom line. Live-chat software can track conversion rates, sales impacts and demographic information and put the data into real-time or archived reports.
Real-time reporting: Live-chat software can provide employees with real-time data from their website's visitors. Seeing things like demographic information, past purchase history and how long someone has been on a particular web page allows the employee to personalize a chat and proactively engage a visitor.
Archived data: Archived data from past live-chat interactions can be used to track overall sales progress, customer support information and conversion rates. Most live-chat software can automatically create customizable reports, charts and graphs to track an employee's, department's and company's performance.
Google Analytics: Some live-chat software integrates with Google Analytics, which tracks sales metrics and conversion rates. This feature will be especially appealing to e-commerce, technology and modern businesses.
How does live-chat software protect information?
Security is a big concern for companies who use SaaS (Software as a Service) live-chat software. SaaS companies use their own cloud-based server to power their software, which means a business using a SaaS company's software is trusting them to protect their data and their website visitor's data.
Encryption: It is a good idea to ask about the type of encryption live-chat software company uses. Companies should make sure the software protects both their website visitor's information as well as their company's information during a chat.
Credit card masking: A popular security feature for live-chat windows is credit card masking. This feature can detect when a credit card number is being typed and will only show the last few digits of the number in both live chats and archived chats.
Access control: Companies should consider using a live-chat software with access control. Access control allows an administrator to limit access to a company's live-chat software to specific IP addresses. This guarantees employees only use secured devices to access live-chat features.
How is live-chat software priced?
Live-chat software pricing is usually broken down into plans based on business size. Each plan contains different features and capabilities that progress as the price increases. Plans can be billed monthly or annually and are usually priced at a "per-agent" rate.
Plan differences: Generally, companies price their live-chat software using two to four plans. The free or low-tier plans are geared towards startups and companies with a small number of employees. The middle-tier plans focus on medium to large business who have multiple departments, while the top-tier plans are for large enterprises.
Billing schedule: Companies have the option to pay on a monthly basis or an annual basis. If both options are offered, paying on a monthly basis will be a few dollars more per month than paying annually.
Custom pricing: Most of the top-tier, enterprise-level plans are customizable. Features can be tailored based on which type of department will be using the live-chat feature as part of their daily job. Custom pricing is popular with large customer service departments and IT support departments.
What kind of applications are used with live-chat software?
Many live-chat software companies have desktop and mobile applications that complement their software's features. Most companies will offer a desktop application for either iOS or Windows (PC) and mobile applications for either Apple or Android mobile devices.
Desktop applications: Using the desktop feature for live-chat software, employees can adjust settings to optimize the software to their personal preferences. Features like notification settings and multitasking capabilities let users handle multiple customers at once while performing other tasks.
Mobile applications: Live-chat mobile applications are popular because they let users respond to chats when they are away from their desks. Having the ability to see and prioritize messages at any time increases customer satisfaction and helps drive conversion rates.
What are the different types of live-chat software?
Download
Downloadable software requires the user to host the software on their own servers. Companies that don't want to put their trust in someone else's server might prefer a downloadable live-chat software. Downloadable live-chat software does not allow for integration with web pages, meaning each time a chat is started, a new window opens.
SaaS
Companies who use a live-chat software from a Software as a Service (SaaS) company pay a subscription for the license to use their software, which is centrally hosted. Using SaaS live-chat keeps servers free and ensures fast speed and better functioning during peak traffic hours. SaaS users have integrated chat windows allowing them to navigate multiple web pages.
Broad
Live-chat software companies categorized as "Broad" offer a full range of customer relationship management (CRM) tools. Many broad live-chat companies offer things like email management tools or support tools along with live-chat features.
Specialized
Live-chat companies that are categorized at "Specialized" only offer live-chat software. Their live-chat software will come with multiple features such as the ability to integrate with other business tools.
Who should use live-chat software?
E-commerce businesses
With online shopping's increasing popularity, e-commerce businesses can benefit from live-chat software as a way to engage online shoppers proactively in real-time. Employees can offer instant support should any problems arise during the checkout process. Live-chat software can also give e-commerce businesses valuable data on things like who visits their site, what they look at and how efficient their checkout process is.
Customer service departments
Customer service departments are starting to use live-chat software to provide real-time feedback and solutions. Having the ability to cut out back-and-forth emails and lengthy phone calls can significantly increase customer satisfaction ratings.
Enterprise businesses
Large businesses use live-chat software as a way to communicate with team members instantly, no matter their location. Companies can create department-specific chat rooms, conduct meetings in video chat rooms and eliminate email chains.
Companies looking to cut costs
Support hotlines and phone services can be costly for a business. Live-chat software eliminates the need for the wiring and infrastructure traditional call centers require. Most live-chat software requires a single piece of code and an annual subscription.
Live-chat software expert reviews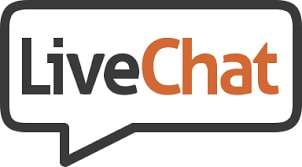 LiveChat's application lets website visitors chat live with customer support, eliminating the need for time-consuming phone calls and back-and-forth emails. LiveChat's software comes with multiple features including reports and analytics, e-commerce tools, ticketing systems and customer engaging tools. It can be integrated with Google Analytics, Facebook, Salesforce and other major tools companies might use. A full list of features is listed online.
Reports and analytics: LiveChat's software can automatically generate reports so companies can check their analytics to monitor performance. From basic statistics to chat reports and ticket reports, clients can track it all from a customizable dashboard.
E-commerce tools: E-commerce businesses can integrate LiveChat with various sales tools using plugins to track sales goals and monitor progress. LiveChat also allows businesses to target customers from campaigns by creating custom invitations that will pop up when someone uses a link tied to a campaign.
Customer engaging tools: LiveChat offers multiple ways to engage customers through their live-chat software, from personal greetings to customizable eye-catchers that alert visitors to the chat window. Clients can also utilize an after-hours form that will gather inquiries on their website during off-hours by creating tickets with visitor's questions.
Applications: LiveChat has easy-to-use desktop applications for Mac and Windows. Useful for full-time customer service agents, desktop applications will automatically start when clients boot up their computer and include built-in notifications. LiveChat also includes applications for Android and iOS so clients can provide fast and personal service when they're away from their desks.
Pricing: LiveChat offers five plans: Starter, Regular, Team, Enterprise and Enterprise Plus. Every plan can be billed annually or monthly, except for Enterprise Plus, which can only be billed annually. The Starter and Regular plans are geared for smaller businesses and are priced at $16-$30 per month. Team and Enterprise plans are great for full-time support teams and customer service departments and are priced at $33-$55 per month. Enterprise Plus plans are designed for Fortune 500 companies and are fully customizable, including pricing. A full list of features for each plan is located online.
Best for: e-commerce businesses who want multiple, customizable features.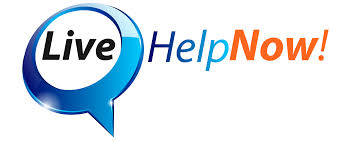 LiveHelpNow develops and supports live-help solutions for businesses of all sizes. It has helped over 120,000 clients engage their customers and track analytics with live-chat, email-management and call-management software. LiveHelpNow's live-chat software tools help businesses get to know their customers with real-time tips to help increase sales, plugin integration, analytics and customizable features to help manage and train employees.
Get to know customers: Businesses can get to know their customers using Live Chat with real-time visitor monitoring that shows where they are from, how they found the website and if they are a returning visitor. Gain social insights by viewing a customer's open social network profile, see what's in their shopping cart and what products they are browsing.
Integration features: LiveHelpNow's live-chat software plugs into most content management systems (CMS). It's Join.me integration allows LiveHelpNow to quickly address technical issues by seeing a chatting customer's screen in real-time and share mouse and keyboard control. The client's webmasters will enjoy the Eventing application programming interface (API) feature, which is fully customizable and reduces strain on the server.
Customization: LiveHelpNow's Live Chat is customizable so each business can tailor features that best fit their needs. Clients can create their own rules, support multiple sites and translate text in real time. It also has tools like real-time agent monitoring and whisper technology to help managers train and monitor their employees. Whisper technology allows managers to assist employees by "whispering" a private message during live chat sessions.
Landline texting: LiveHelpNow recently released a new feature called Landline texting. Landline texting is an SMS texting service that uses a business' landline, eliminating the need for business cell phones or employees having to use their personal cell phones.
Pricing: LiveHelpNow has an online calculator to help determine pricing for its services. Businesses can choose a combination of products including Live Chat, Email-Ticket Management, Knowledge-Base and Call Management. Live Chat starts at $21 per month for one agent.
Best for: businesses looking for customizable live-help software.

Zendesk develops and supports a family of products that help businesses connect with their customers on a personal level. Zendesk Chat joined the family when Zendesk acquired Zopim in 2014. This live-chat software offers companies a way to provide its site visitors with personal, real-time support. Zendesk Chat features interactive tools to support companies with sales goals, customer engagement, analytics, customization and mobile applications.
Sales optimization: Zendesk Chat can be used to help reduce shopping cart abandonment by detecting when a customer is stuck on the checkout page of a website someone to engage them. Zendesk Chat's integration with Google Analytics lets companies track and optimize conversion rates and ultimately increase order value.
Customer engagement: Companies can use automated, proactive triggers to engage site visitors before they ask a question. Pre-chat forms let employees ask visitors for their information before starting a chat, helping them organize and prioritize chat requests. Zendesk Chat uses visitor lists to help companies monitor who is browsing which page on their site and offer assistance if needed.
Customization: Businesses can use customizable Chat Badges that allow them to choose different pictures, layouts and themes for the chat widget. Some packages allow businesses to remove the Zendesk Chat branding completely, making their messaging windows blend seamlessly with their own brand's logo and colors.
Mobile application: Zendesk Chat's mobile application for iPhone and Android allows employees to access their live-chat software on the go. Widgets can be tailored to fit any screen size to make sure visitors get the same experience whether they are on a desktop or a mobile device.
Pricing: Zendesk Chat has four plans that can be paid monthly or annually and the prices are listed per agent. The Lite version is free and supports one agent. The Basic version is $11.20 per month billed annually or $14 per month billed monthly. The Advanced plan is $20 per month billed annually or $25 per month billed monthly. The Premium plan is $44 per month billed annually or $55 per month billed monthly. Interested customers can visit the Zendesk Chat website for a full list of features included in each plan.
Best for: e-commerce businesses looking for a user-friendly live-chat software.

Since its inception in 2009, Comm 100 has built a line of customer service and communication software products that give large businesses an effective way to communicate with customers and site visitors. Clients can run email campaigns using their email marketing tools, build FAQ systems with Knowledge Base and engage site visitors with Live Chat. Comm 100's live-chat software has a variety of features that are tailored specifically to a company's administration, management, agents and visitors.
Administration tools: Comm 100's live-chat software features a large list of tools that can be used by administrators to help manage their company's departments. Features include chat customization, automatic chat routing, visitor information collection, third-party integration, security and reliability. Interested visitors can view a full list of administration features online.
Management tools: Comm 100's management tools allow managers to effectively manage their team as they utilize the live chat software. Managers can supervise their team's live chats with real-time chat monitoring, review chat transcripts, set up post-chat surveys and even join a live chat to help an agent with tough customers. Managers also have access to a large list of reporting features such as chat volume, agent performance and workload breakdown.
Agent tools: Agents can use multiple tools to make chatting with a visitor effective and easy. Features include simultaneous chats, the ability to send files and screenshots, spell check, automatic translation and automated greetings. Agents can also transfer live chats and chat with other agents. Interested consumers can see a full list of agent tools online.
Applications: Comm 100's live chat plans include web and desktop applications for MAC and Windows (PC), as well as mobile applications for iOS and Android devices. Notifications for the applications can be tailored for personal preference so agents and managers can manage the live-chat software remotely.
Pricing: Comm 100 has three live chat plans: Team, Business and Enterprise. All three plans can be billed monthly or annually and have discounts for annual billing. Pricing for the Team plan is listed at $29 per agent, per month. Pricing for the Business plan is listed at $49 per agent, per month. The Enterprise plan can be customized and interested customers can request a quote online. Each plan includes different features that are listed online.
Best for: large businesses wanting an effective way to engage their customers.

BoldChat enables businesses to interact and engage website visitors and customers without compromising their unique brand's characteristics. BoldChat is powered by LogMeIn, a SaaS company that has been helping businesses connect with customers since 2003. BoldChat's services include live-chat software, mobile engagement, reporting tools, integration and email management. Clients using the live chat can customize their chat features, take advantage of BoldChat's mobile application, engage visitors with proactive chat and secure valuable information with reporting features.
Customization: BoldChat is one of the more customizable live-chat platforms on the market. Nearly every part of their chat windows are customizable to fit the look of a company's site, including window design, color scheme and branding. Chat buttons within a window can be customized with hundreds of gallery options or the company's own images. Chat windows are mobile-aware, meaning they will appear clear and function properly based on the device being used.
Mobile applications: BoldChat's mobile application for iOS and Android devices comes with built-in features such as layered chat, mobile invitations and mobile software development kit (SDK). Layered chat allows customers to browse and chat at the same time by superimposing chat windows on each web page. Chat windows will move with the customer as they change pages. Mobile SDK lets companies embed BoldChat's live-chat feature into their own app so agents can chat with visitors without leaving the company's app.
Proactive chat: Proactive chat recognizes the need to engage visitors by allowing companies to create proactive invitations. They can set up manual invitations based on real-time information like geographic location, keywords being used on the site and elapsed time on the site. Larger companies with high site visitor volume can set up rules-based invitations. Rules-based invitations will send out customized invitations automatically according to the number of visitors on the website.
Reports: BoldChat's live-chat software lets companies use the data gathered from chats and turn it into useful information to help improve customer engagement and support. Managers can determine things like proper staffing, successful proactive invites, agent responsiveness and marketing effectiveness.
Pricing: BoldChat offers three live-chat plans: Pro, Premier and Enterprise. All plans are billed annually, per agent. The Pro plan is listed at $599 per year. Quotes for the Premier and Enterprise plans can be obtained online, as well as a full list of features for each plan.
Best for: companies wanting a highly customizable live-chat platform.

LivePerson has been developing and supporting e-commerce, customer service and mobile engagement solutions for over 20 years. Its mobile and web messaging software, LiveEngage, lets employees speak with customers or site visitors in real-time in a way they are accustomed to messaging. Through customizable features, response-time prioritization and reporting and analytics features, companies can actively engage and support customers while analyzing their practices.
Mobile and web messaging: LiveEngage is LivePerson's chat platform that allows companies to proactively engage visitors and provide real-time support through the channel of their choice. LiveEngage can be used on websites, mobile apps and mobile websites and can be customized to fit the look of any company's brand. LiveEngage uses a feature called Committed Response Time that lets consumers know an approximate wait time for their inquiry and prioritizes more urgent requests.
CCP features: Customer Care Professionals (CCP) are often the first point of contact for site visitors. LivePerson developed the Agent Workspace to help CCPs improve efficiency when chatting with visitors. CCPs can use a screen-sharing feature called Cobrowse that allows them to help visitors navigate web pages or fill out forms without seeing personal information.
Integration: LivePerson's LiveEngage feature can be integrated with Facebook Messenger for mobile and desktop. Using LiveEngage, Facebook conversations can be tracked and analyzed to see how CCPs performed and to track the strength of relationships with clients.
Reporting and analytics: CCPs can see their daily metrics updated in real-time directly from their workspaces while chatting with visitors. Archived data can also be accessed and viewed with multiple filters to help narrow down information. LiveEngage data can be exported using charts and graphs to help track business and operational metrics.
Pricing: LivePerson's pricing plans are flexible for businesses of any size. It lists the pricing for small teams online based on one to three users. Small-team prices start at $49 per month for one user and go up to $139 per month for three users.
Best for: businesses needing a live-chat platform with integration and customization capabilities.

Paltalk enables users to chat using video, Internet chat and voice. Their software, developed by AVM Software, can be downloaded on any PC as well as iOS and Android mobile devices. Paltalk has over 225 million registered users of its services which include features such as unlimited video cams, public group chat rooms, integrated conversations and MediaPal.
Customization: Paltalk users can customize chatrooms by making them public or private. The creator of the group can decide on user access and choose a language, category, subcategory and whether or not they want other users to give their chat room a star rating.
Integrated conversations: Paltalk users can video chat and message family and friends privately while still viewing the chat room. This feature also allows them to video chat while texting at the same time.
MediaPal: MediaPal is a feature for Paltalk desktop that allows users to post YouTube and SoundCloud clips into chatrooms. Users will need to download Adobe Flashplayer before using MediaPal.
Mobile applications: Paltalk is available on iOS and Android mobile devices and integrates with the desktop version so users can pick up where they left off. Paltalk's mobile live video feature will work on 3G, 4G, LTE or Wi-Fi.
Pricing: Consumers can download Paltalk for free for PC desktops and mobile devices. Upgrades are available for purchases such as unlimited video with no advertisements and higher quality. Users can buy credits for in-app purchases and upgrade their chat rooms for additional costs.
Best for: consumers with PCs that want a live video chat feature.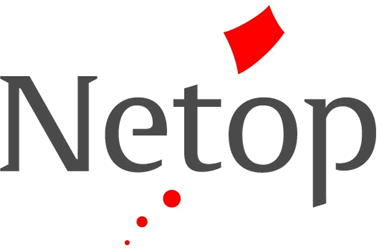 Netop provides people, schools and businesses around the world with a secure way to communicate in real-time using multiple devices. Its services include live-chat software, classroom management and secure remote management. Using Netop's LiveGuide live-chat SaaS platform, users can connect with people instantly utilizing features such as instant translation, instant online engagement, video chat and proactive chat.
Audio/video chat: Using Netop's LiveGuide live-chat software, users can seamlessly switch from text chat to video or audio chat. Live video chat can give a personal feel to an interaction, similar to one found in a retail store or a classroom. Video chat can be used for remote presentations and classroom lectures, enabling the presenter to use visual aids.
Comprehensive reporting: Netop's live-chat reporting feature makes monitoring company metrics and optimizing processes easier by generating reports based off of the data from LiveGuide. The reporting feature monitors things like the amount of time spent with each customer, operator activity and chat volume. Filters can be set so metrics can be divided by campaigns or departments.
Customer intelligence: LiveGuide includes a customer intelligence feature that allows an employee to see detailed, real-time information about a visitor like geographic location, which web page they are on and which search terms were used to find the company's website. Using this information helps employees personalize their chat sessions for improved customer service.
Automated answers: Employees can create pre-made responses for commonly used phrases. These responses can be grouped into relevant categories or departments for easier access and placed into a library. Using prepared responses can minimize the time it takes to respond to a visitor's request, keeping their interest on the web page.
Pricing: Netop offers three plans for their live-chat software: Free, Basic and Pro. Interested customers can go online and view each plan's features and request a quote for each one.
Best for: companies or schools needing a live-chat software with video capabilities.

Freshdesk provides businesses and organizations with a cloud-based customer support platform to make it easier to engage customers. Its family of products includes customer support software, an internal IT helpdesk, sales software and live-chat software. Freshchat, Freshdesk's live-chat software, features real-time engagement with site visitors, interactive widgets, integration options and conversation and visitor history.
Real-time engagement: Freshchat users can interact with their website's visitors in real time using a number of features like proactive chat, simultaneous chat and transfer chat. Freshchat's activity hub categorizes website visitors into prospects and customers. Prospects are considered returning visitors and Freshchat automatically pulls up their information from previous conversations.
Interactive/customizable widgets: Freshchat's widgets are customizable to fit the look of any website by changing the color, positioning and icons. Users can also set customizable default messages that will display in the widget when team members are away. Messages will be stored so team members can get back to a visitor upon their return.
Integration options: Freshchat can be fully integrated with Freshdesk's sales software so sales team members can chat live with their prospects. Sales team members can update prospects directly from Freshchat by saving conversations and have easy access to a prospect's information from the sales software.
Context history: Freshchat can be fully integrated with Freshdesk's sales software so sales team members can chat live with their prospects. Sales team members can update prospects directly from Freshchat by saving conversations and have easy access to a prospect's information from the sales software.
Pricing: Freshdesk offers two plans for their Freshchat platform: Sprout and Blossom. Each plan can be billed monthly or annually. Sprout is free and is a great option for startups, while Blossom is great for larer, more experienced businesses. Blossom is listed at $15 per month or $12 per month if billed annually. Interested visitors can check online for a full list of features for each plan.
Best for: startups wanting a great way to engage their visitors.
Disclaimer
Information in this guide is general in nature and is intended for informational purposes only; it is not legal, health, investment or tax advice. ConsumerAffairs.com makes no representation as to the accuracy of the information provided and assumes no liability for any damages or loss arising from its use.