Fleet Management Software
Compare Fleet Management Software
By December 2017, all fleets will have to implement certified Electronic Logging Devices (ELDs) to record their Hours of Service (HOS).  Most fleet management software systems include ELDs and comply with the new law, making now a great time to invest in new software before the law goes into effect.
In addition to e-logging, fleet management software can help with scheduling, customer service, preventative maintenance and more. Find software designed for your industry and for the size of your business, and opt for web-based software if you track your fleet while on the go.
Top 10 Best Rated Fleet Management Software

Read 7 Reviews

Designed to improve fleet efficiency, Fleetmatics' GPS tracking monitors drivers, saves money and improves productivity. Use their free online fleet savings calculator to determine how much you could save with GPS tracking.

Read 11 Reviews

Founded in 2013, Automile is dedicated to increasing efficiency and safety for businesses with drivers, while reducing their overall costs. They have plans for as few as one vehicle and as many as a fleet of vehicles.

Read Expert Review
Be the first one to rate this company

Telogis is an intelligence software company. They offer businesses a single platform for connected intelligence, allowing businesses to manage all of their operations, including fleet operations, using a single software system.

Read Expert Review
Be the first one to rate this company

Founded in 2013, ClearPathGPS is a GPS tracking system for fleets. It allows fleet managers to keep track of their vehicles and trailers, reducing the amount of time wasted while drivers are in transit and increasing productivity.

Read Expert Review
Be the first one to rate this company

RTA Fleet Management Software has been improving the efficiency of fleets since they were founded in 1979. They have a wide variety of services, along with online and in-person training programs to help fleet managers nationwide.

Read Expert Review
Be the first one to rate this company

WorkWave has been helping fleet managers increase productivity and reduce costs for over 30 years. Their GPS system can be installed discretely to prevent tampering and keep drivers honest.

Read Expert Review
Be the first one to rate this company

Prophesy Transportation provides fleet management software solutions for businesses of all sizes. Their flexible options make it easy for dispatchers of all sizes to find the best solutions for their company.

Read Expert Review
Be the first one to rate this company

FleetCommander by Agile is a comprehensive software system that simplifies motor pool and vehicle sharing by streamlining billing, automating key pickup and drop off and allowing for online reservations.

Read Expert Review
Be the first one to rate this company

Founded in 1983 and acquired by Trimble in 2012, TMW Systems has transportation software solutions for many types of companies, including construction, carriers, brokerages, private fleets, waste fleets and service centers.

Read Expert Review
Be the first one to rate this company

Based in Ontario, Canada, ITS Dispatch offers freight management software for small and midsize freight carriers and brokers. Customers can sign up without signing a contract and add an unlimited number of users to their plan.
Thank you, you have successfully subscribed to our newsletter!
Enjoy reading our tips and recommendations.
Unsubscribe easily whenever you want

ConsumerAffairs
Research Team
View Profile
The ConsumerAffairs Research Team believes everyone deserves to make smart decisions. We aim to provide readers with the most up-to-date information available about today's consumer products and services.
What features matter most in fleet management software?
Improved customer experience
Fleet management software improves the experience of fleet managers and drivers, but it can also improve the experience for your customers.
Better communication: Better communication between dispatch and drivers leads to better communication with customers. When dispatch can see where the closest driver is, or know when a driver is running behind because of an accident or traffic incident, they can relay that information to customers. This helps build a trustworthy relationship with your customers.
Increase efficiency: GPS tracking helps dispatchers see which drivers are closest to calls, reducing the down time between customers calling for service and a driver showing up at their door.
Saves money: Fleet management software can save your company money by increasing fuel efficiency and productivity. This means you can keep customer costs lower.
Pricing structure
Most fleet management systems have customized pricing, and you will contact the company for a specific quote. There are several things that determine how much you can expect to pay for your fleet management software.
Amount of users: Some software systems are priced for unlimited users, while others charge per user. If you have many users, you will likely save money by choosing a system that allows for unlimited users. If you are a smaller company with only a few users, you may save money with a system that charges per user.
Pay per month or per year: Many companies offer a discount if you pay a year at a time. This is a great option if you know you want to stay with one company for at least a year. However, if you are still unsure about whether or not you want to use a particular fleet management software, you might want to look into a plan that doesn't require an annual payment.
Your industry
While fleet management systems have many of the same features for all types of fleets, certain industries have specific needs when it comes to managing their fleet.
Construction: Construction companies need fleet management software that works with their heavy vehicles and machinery to optimize job site performance and increase productivity.
Freight: Freight trucks travel long distances from dispatch, which makes fleet management essential. Freight fleet managers will benefit from GPS tracking to ensure the safety of their asset and drivers.
Delivery: Residential and commercial delivery vehicles will benefit from fleet management software that can monitor fuel efficiency, scheduling and routing to increase efficiency and decrease wasted time between deliveries.
Purpose
There are several reasons to invest in fleet management software. Determining how it will improve your business model is key to deciding which brand is best for you.
GPS tracking: Fleet managers can benefit from GPS tracking that monitors their vehicles to protect their assets and their drivers. GPS tracking can improve customer service by providing up-to-date information on arrival time, and it can also ensure drivers make efficient use of their time between stops.
Maintenance scheduling and tracking: Preventative maintenance (PM) tracking can keep vehicles operating in top condition at all times. PM software tracks maintenance scheduling and quality control to keep your fleet running and keep you aware of maintenance issues before they happen.
Scheduling: Fleet management software uses real-time data to streamline scheduling among management, drivers and mechanics. This feature allows for better communication and more efficient operation.
Training/implementation
Fleet management software is generally intuitive, but some training will help streamline the onboarding process and ensure your company gets the full benefit of the software.
Onsite training: Onsite training is optimal, since it allows you to understand all the ways your new software will directly impact your business. Some fleet management software companies will make initial onsite training visits and will offer follow up training as needed, particularly when major updates are made to the software.
Online training: Online training can be beneficial for fleet managers who work remotely and/or are too busy for onsite training. Online training can include e-books, webinars and other training materials, often available for free.
Continued training: Most fleet management software companies will continue to offer training after implementation is complete. Some companies will assign a dedicated trainer to your business so you work with the same person any time you need assistance.
Integration
You will want to find fleet management software that integrates with your current system(s). Understanding what can integrate is important when determining the best fleet management software for your business.
GPS systems: If you are already using a GPS system, you will want to find fleet management software that integrates with your current system. Some systems integrate with GPS apps, eliminating the need to install hardware.
Accounting software: Many fleet management software systems integrate with common accounting software, making the transition simple and minimizing the chances of double entry.
CRM (Customer Relationship Management) software: If you have CRM in place currently, look for fleet management software that will integrate with it to streamline data collection and save time.
What are different types of fleet management software?
Web-based
Web-based fleet management software is a SaaS (Software as a Service) product that stores information in the cloud. Web-based software often includes access to free mobile apps, allowing fleet managers to track their fleet information while they are on the go.
Mobile
Many fleet management software systems have mobile options, making it easy to track your fleet from anywhere, at any time. They are generally available as apps and work as long as you have Internet access. Make sure the mobile app you choose is available for your phone and/or tablet.
Installed (onsite)
Fleet management software can be installed directly onto your desktop computer, allowing you to monitor your fleet from your office. This can be a good option for fleet managers and dispatchers who work from one office location all the time. Installed software also can have more features than web-based or mobile software, which can be a bonus if you need lots of added features to manage your fleet and/or if you want to customize your software. Keep in mind that installed fleet management software can be limiting since you cannot access your fleet information when you are away from your computer.
Who uses fleet management software?
Small businesses that frequently ship items
Small businesses in which shipping comprises a small portion of day-to-day operations, have different needs than a full service trucking and/or dispatch business. They should look for fleet management software that will integrate with your existing systems. They may be able to keep costs down by choosing fleet management software that charges per user.
Freight brokers
Freight brokers can have up to thousands of vehicles in their fleets, which means they need fleet management software that is cost effective and can track vehicles from anywhere, such as web based and mobile software. They also will benefit from software that tracks maintenance issues and sends alerts when preventative maintenance is required to minimize downtime and protect your assets.
Taxi companies
Taxi dispatchers vary in their size, so they could benefit from either installed or web based software, depending on their office. These businesses will need GPS tracking, along with specific features for dispatch and maintenance.
Local delivery businesses
Businesses that make routine deliveries locally are likely concerned with making sure their fleet is running on time. They can benefit from fleet management software with GPS tracking, scheduling and preventative maintenance features.
Expert reviews for fleet management software companies

Telogis is a Verizon company with solutions for fleets in several industries, including cable, utilities, construction, oil, mining, food/beverage, government and distribution. Their services help businesses manage routing, response time, driver behavior and more.
Integrated technology: Connect Telogis with your business' existing software, including billing, CRM, HR, finance and more to improve data collection and save valuable time every day.
Telogis Fleet: As a web-based fleet management software, Telogis Fleet can integrate with your entire business to give you an easy way to manage logistics, maintenance, payroll, scheduling and dispatch.
Telogis Coach: Telogis Coach monitors your fleet drivers, ensuring they meet safety standards. It tracks safety measures, such as braking, speeding, acceleration and seatbelt use, along with fuel use and productivity. Its gamification encourages drivers with friendly competition among other fleet drivers.
Telogis Route: Take the guesswork out of building efficient routes with Telogis Route. This feature helps fleet managers build the smartest routes by letting you know the impact of different decisions in dollar amounts. Fleet managers can also adapt to last-minute changes and access next-day routes to stay on track.
Telogis Mobile: This feature is specifically designed for the fleet industry, which encounters unpredictable elements that can slow down their jobs on a daily basis. Mobile features include a logbook, real-time safety coaching, compliance, work order management, reliable navigation and supervisor.
Best for: Telogis is best for fleet managers of all size businesses.

Fleetmatics provides mobile workforce solutions to small, midsize and large businesses through a SaaS platform. Their fleet services include GPS, full driver visibility for fleet managers and more.
Read More

Automile is a private startup that was founded in 2013. They have GPS tracking options for vehicles of all sizes that were made in 1996 or later. Their enterprise plan includes fleet management.
Read More

ClearPathGPS was founded in 2013 in Santa Barbara, Calif. Their fleet management systems work for a wide range of industries, including delivery, transportation, construction and distribution.
Simple pricing: ClearPathGPS offers customers simple, month to month pricing without any contracts. Their standard plan costs $20 per month, and customers can add on a Pro plan with additional features for $5 more per month.
Suspend your plan anytime: If you know you are not going to be using a truck for a month or longer, simply suspend your service plan for as long as you need. Resume your plan when you need it.
Free iPhone and Android app: Download the free ClearPathGPS app to monitor your fleet while you're on the go. Keep track of where your vehicles' locations, traffic conditions and drivers' safety habits.
Geofences: Geofences allow fleet managers to automatically manage and track their fleet. Set up geofences on multiple accounts to track arrivals and departures, including unauthorized ones.
Trailer tracking: Always know where your trailers are with ClearPathGPS' trailer tracking. Asset trackers attach directly to trailers and sync so you can monitor them on your computer or mobile device. This tool allows fleet managers to keep current trailer inventory, regardless of where in the country your trailers actually are.
Best for: ClearPathGPS is best for fleet managers looking for GPS monitoring.

RTA Fleet Management was founded in 1979 by a former fleet manager. They have improved their software throughout the years to give fleet managers all the tools they need to successfully manage their operations while saving time and money.
Scalable for small businesses: RTA Fleet Management Software is scalable, so a business that is currently small can grow with RTA, which can handle anywhere from 25 to 25,000 vehicles.
Fleet University: Learn more about fleet management, including how fleet management software can benefit your business, with RTA Fleet Management Software's free Fleet University. This free program, available on their website, gives business a variety of useful resources to help them choose the best fleet management software for their needs.
Events: RTA hosts training courses and attends trade shows around the country all year long to connect with fleet managers and help them with their fleet management systems. Find out where RTA will be next by reading their Events section on their website.
Software options: RTA has a wide range of software options for all types of businesses. Choose the services your business needs from a long list, including inventory management, work order management, tire management, driver reporting, billing and more.
Training: RTA offers online and in-person training for their software. Read their descriptions on their website to see which one meets your needs.
Best for: RTA Fleet Management Software is best for businesses of all sizes looking for a comprehensive way to manage all aspects of their fleet.

WorkWave has solutions for companies and organizations of all sizes that have a mobilized workforce. Their fleet management system includes GPS tracking, route planning and lead acquisition.
GPS tracking and monitoring: Always know where your fleet is with WorkWave's GPS tracking and monitoring system. Managers can set custom alerts, and they can monitor any number of vehicles with this system.
Prioritize locations: Set high priority locations with WorkWave's GPS tracking system to be alerted immediately when a vehicle enters a particular vicinity. This feature can be especially useful to enhance customer service by alerting customers as soon as the vehicle is near their location.
Geofencing: Set geofences with WorkWave's GPS tracking system to protect your assets and ensure your drivers are going where they are supposed to be going during the workday and after hours in your service vehicles.
Tamper proof installation: Choose WorkWave's tamper proof professional installation to prevent drivers from even knowing a GPS system is in place. This discreet installation process keeps the GPS system out of sight, allowing managers to track vehicles and drivers during working hours to maximize productivity and reduce unnecessary downtime.
Small or large fleet: WorkWave has management solutions for small and large fleets. Contact a representative for detailed pricing and to determine which solutions are best for your business.
Best for: WorkWave is best for small and large fleet managers who want to track drivers discretely to maximize efficiency and reduce costs.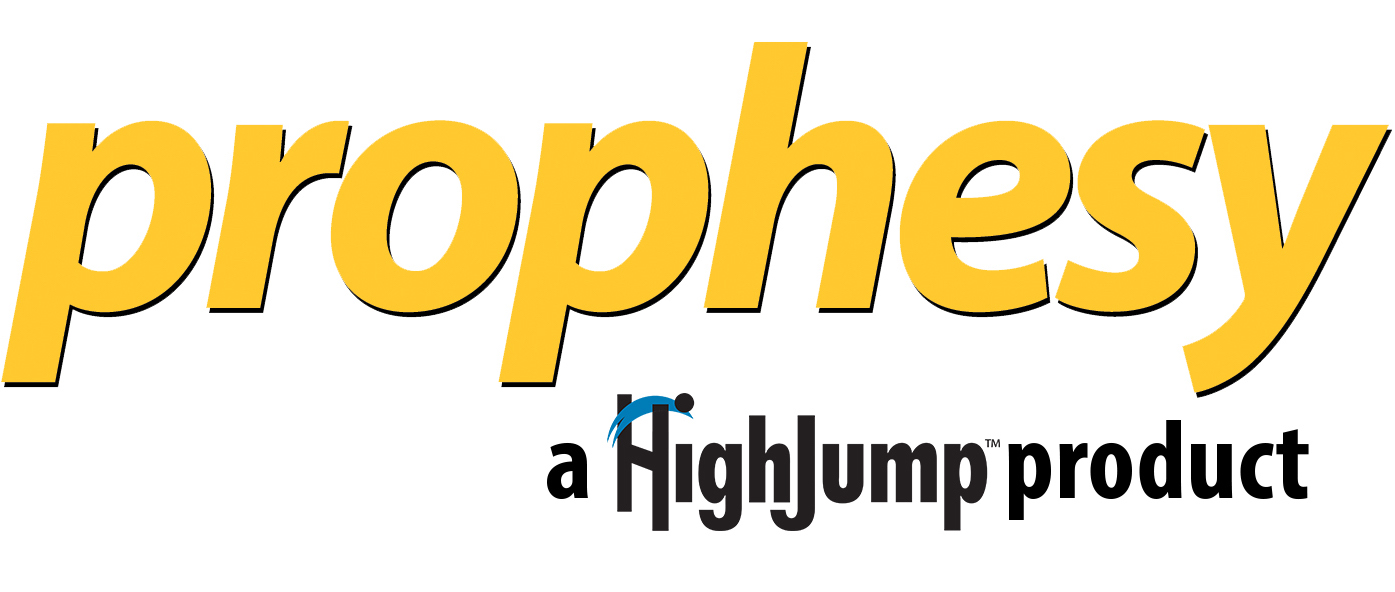 Prophesy Transportation is a division of Accellos Inc. The company has been delivering fleet management software and services for over 20 years, and their suite includes tools for dispatch, monitoring, load optimization, fuel economy and compliance.
Flexible solutions: Prophesy has several solutions available, depending on how you plan on using their services. Their accounting interface easily integrates with traditional account software, such as QuickBooks® Pro, Sage® 50 (Peachtree) or MAS 90® / MAS 200. You can also choose an online dispatch option, which is a pay as you go plan.
Dispatch products: Prophesy has dispatch products for a variety of types of businesses, including truckload carriers, freight brokers, combination carrier/broker and LTL carriers. Choose the best dispatch solution based on the type of business you are running for an optimized solution.
WebMiler: Track your mileage and routing online using Prophesy's WebMiler tool. Plans range in price from free to $24.95 per month, depending on what you want to track. Dispatchers can plan the most practical routes and track mileage summaries for fuel tax reporting for free. Paid plans include added features, such as options to avoid toll roads, cross national borders, view seasonal road closures and more.
Mobile communications: Prophesy's mobile communications allows for streamlined communication between the transportation management system and mobile assets. This features saves dispatchers time, increases profitability and allows for quick resolution of potential problems.
Training options: Prophesy offers in-person and online training for implementation of their software to ensure your company experiences a smooth transition. They follow up with personalized attention to make sure your implementation is successful.
Best for: Prophesy Transportation is best for dispatchers of all sizes looking for comprehensive fleet management software.

Agile was founded in 1992 as Agile Access Control, Inc. Their web-based fleet and motor pool solution, FleetCommander, is used in government, university and commercial fleets, ranging in size from 25 vehicles to thousands of vehicles.
Motor pool solutions: FleetCommander from Agile allows drivers to schedule their vehicle reservations online, and the online system ensures they only reserve the best vehicles for their job and that they are allowed to drive. The online platform automates confirmation emails so customers stay updated on the status of their reservation requests.
Automated dispatching: FleetCommander simplifies the task of dispatch, especially in remote locations with limited staff, by automating dispatch. Data is automatically recorded upon pickup and return of keys. Pools can be managed from a central location, or they can be managed onsite at each individual site.
Key management: Keys are all secured and activity is automatically logged, making it easier and more efficient for vehicles to be picked up and returned. This can be especially useful when there is no staff available at a site.
Fleet Metrics: Run up to 60 FleetCommander reports to always have a clear picture of your fleet. Reports include metrics such as usage, vehicle status, costs and more. Customize reports using filter and sorting options for a personalized reporting experience.
Simplified billing: FleetCommander will calculate charges for shared vehicles automatically, along with creating billing files for any charges. These bills are formatted to your financial system for easy import.
Best for: Agile FleetCommander is best for motor pool and vehicle sharing companies.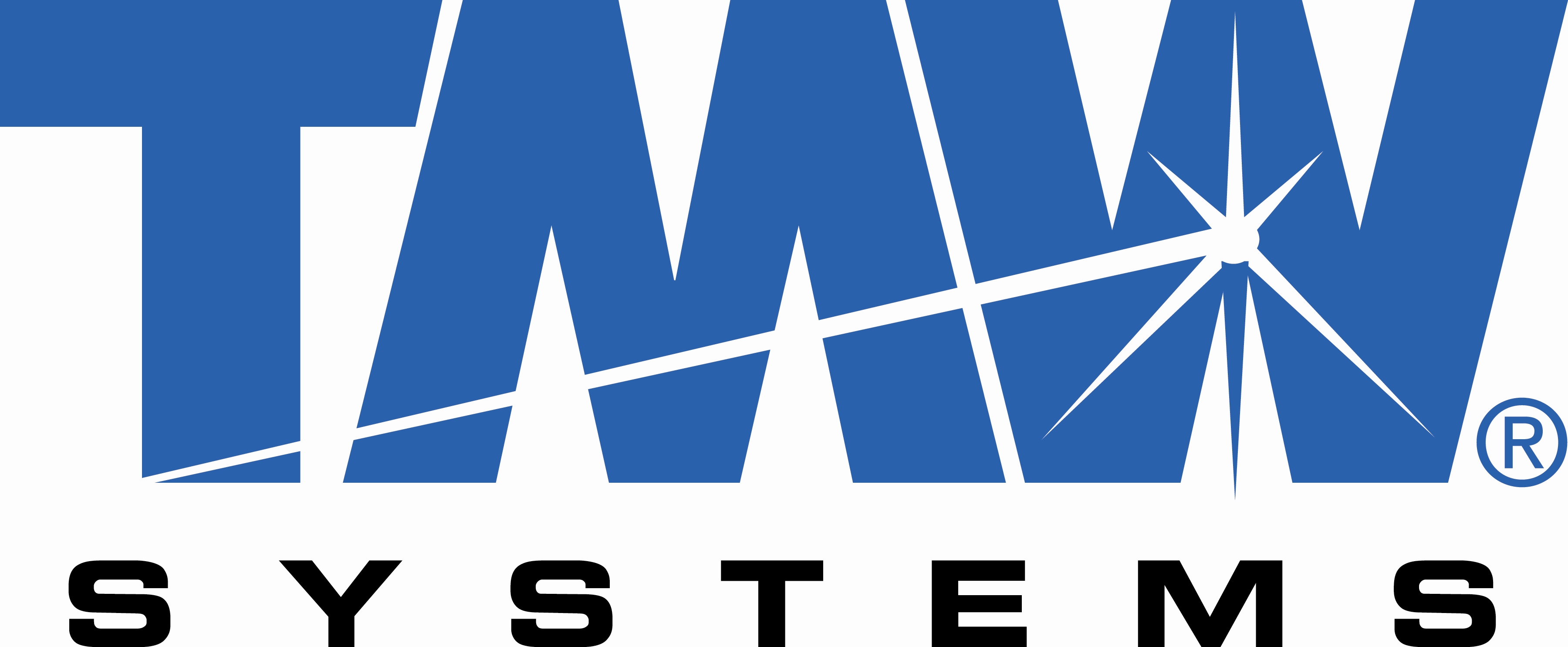 Founded in 1983, TMW Systems provides software and cloud services that transportation service organizations can use independently or as a suite.
Routing and scheduling: TMW's routing optimization software helps businesses save time and money by making sure drivers are on time to calls and that they are scheduled in the most efficient manner possible.
Multi-industry solutions: TMW has specialized solutions for a variety of industries, including for hire carriers, brokerages, energy/fuel supply chain, private/dedicated fleets, solid waste/recycling fleets, ready mix and construction and service centers. Find out more about solutions for your specific line of business on TMW's website.
Fleet maintenance software: TMW's fleet maintenance management technology enables fleet managers to keep track of upcoming maintenance needs, automate service scheduling and reduces paperwork duplicated data entry. TMW's fleet maintenance software works whether your vehicles are serviced in-house or at a service center.
Customized implementation: TMW Systems provides customized implementation for all of their customers, and their software experts deliver quality training to each customer.
Business Intelligence: TMW has Business Intelligence solutions specific to the transportation industry, allowing fleet managers to analyze big data that has been sourced from systems inside and/or outside of your company. This gives you a deeper understanding of your company's data so you can make data-driven decisions to increase profits and/or expand your business.
Best for: TMW Systems is best for fleet managers looking for one or more software solutions for their business.

ITS Dispatch software was designed by ITS Canada and is based in Newmarket, Ontario. Their web-based fleet management software is capable of meeting the needs of small and midsize businesses.
Free cost per mile calculator: Find out how much you are spending per mile using ITS's free online cost per mile calculator. Track your fleet's miles, expenses and results to make decisions that will make your company profitable by saving money per mile.
ITS Dispatch: ITS Dispatch has features to help carriers, brokers and owner operators manage and monitor their fleets. Features include calculated IFTA reports, unlimited training/ support, low startup cost and more.
No contracts: Signup for ITS Dispatch without commitment. There are never any contracts to sign, so you can opt out at any time.
Unlimited users: Assign unlimited users to your ITS Dispatch account for full integration and implementation within your entire fleet.
Features for carriers and brokers: ITS Dispatch has unique features for carriers and brokers, making it a viable option for either type of company.
Best for: ITS Dispatch is best for small and midsize freight carriers and brokers.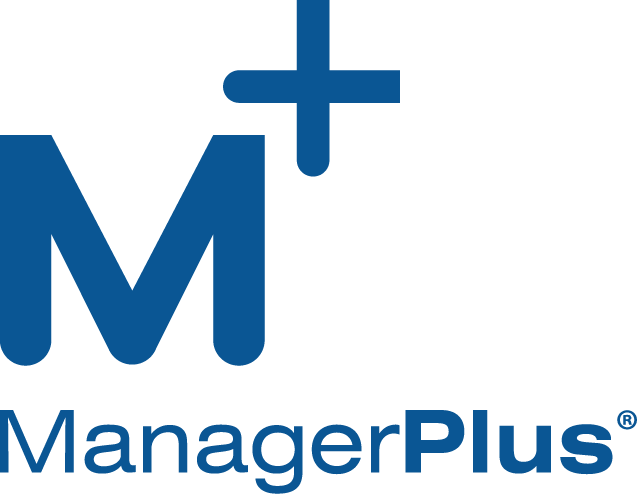 ManagerPlus offers asset management tools for several industries, including manufacturing, facilities, construction, mining, fleet, public works, hospitality and property management. Their fleet management system allows managers to track and monitor maintenance and fuel use.
Preventative maintenance: ManagerPlus's fleet management software detects maintenance needs before they arise based on fuel performance, and it automatically creates work orders whenever preventive maintenance is due for your fleet.
Low monthly pricing: ManagerPlus has flat rate monthly pricing options for small businesses, corporate accounts and enterprise accounts. Small business plans start at $33 per user, corporate plans start at $65 per user and enterprise plans start at $125 per user. Contact ManagerPlus for an accurate quote.
Training: ManagerPlus University offers implementation help, training, webinars and seminars. Representatives work with you to ensure a smooth implementation process and provide continuing education opportunities for free in the form of webinars.
Cloud and desktop solutions: ManagerPlus has both cloud and desktop solutions, so you can choose the platform that works best for your business.
ManagerPlus Mobile: ManagerPlus Mobile keeps managers and staff connected throughout the day without being tied to a desktop. Access work orders and /or inspections on any mobile device.
Best for: ManagerPlus is best for fleet managers looking for fleet management software that can schedule and keep track of preventative maintenance schedules.

Founded in 2012, Fleetio provides simple fleet management services to fleets of 10 to thousands of vehicles. Their easy to use dashboard makes it easy to find, monitor and track your vehicles.
Telematics integration: Fleetio's management system works with mobile GPS apps to seamlessly integrate without the need to install a new GPS device. Use GPS data to save time, stay on top of maintenance triggers, prevent fuel theft and monitor driver behavior.
Streamline fuel card transactions: Fleet managers can connect their fuel cards to Fleetio to ensure they are automatically processed each day and to calculate MPG and more every day. Fleetio further sends an email of bad odometer readings every day and automatically voids invalid readings until they're fixed.
Clear pricing: Fleetio has clear per vehicle per month pricing.
Fleetio Go: Fleetio Go, Fleetio's mobile app, allows for fleet management on the go. It includes useful features such as barcode scanning, asset profiles, inspections, service reminders, documents, fuel log and more.
Vehicle inspections: Fleet managers can maintain airtight compliance with a mobile, customizable inspections and issue management system.
GPS tracking and driver scoring: Fleetio tracks trips and assigns scores based on driver performance to improve fleet safety.
Best for: Fleetio is best for fleet managers who want to track their fleet, manage drivers and keep operations costs down.
Disclaimer
Information in this guide is general in nature and is intended for informational purposes only; it is not legal, health, investment or tax advice. ConsumerAffairs.com makes no representation as to the accuracy of the information provided and assumes no liability for any damages or loss arising from its use.
11 – 13 Best Rated Fleet Management Software

Read Expert Review
Be the first one to rate this company

Formerly Teletrac and Navman Wireless, Teletrac Navman offers multiple platforms for asset and fleet management. Their features include GPS tracking, vehicle analytics, dispatch management and driver safety analysis.

Read Expert Review
Be the first one to rate this company

ManagerPlus has management software for several industries, including manufacturing, facilities, construction, mining, government, hospitality and fleet. Their fleet management system keeps track of maintenance schedules.

Read Expert Review
Be the first one to rate this company

Fleetio was founded in 2012 and provides fleet management solutions for small, midsize and large fleets. They offer low, flat-rate pricing without a contract and a free 14-day trial for new customers.