Field Service Management Software
Compare Reviews for Field Service Management Software
With an ever-increasing number of service providers, customers can choose to switch providers if they are disappointed in the service they receive. Companies in industries that provide service at a customer's home or business, like HVAC, telecommunications or facilities management, require exceptional customer support.
Field management software helps businesses efficiently manage field technicians' schedules, invoices and inventory. These actions improve customer experience, decrease costs and increase profits. By choosing the best field management software for their businesses, decision makers can positively impact their company.
Top 10 Best Rated Field Service Management Software

Read 173 Reviews

HouseCall Pro is committed to helping you make your business run quicker and smoother. With HouseCall Pro, you can keep track of all your business transactions as well as keeping a positive customer relationship management. Find out more

Read Expert Review
Be the first one to rate this company

ServiceMax's field management software helps companies in the service industry manage workflow, scheduling and inventory. It was founded in 2007 after winning the Dreamforce AppExchange Challenge and is now a global company.

Read Expert Review
Be the first one to rate this company

FieldAware, headquartered in Plano, Texas, was founded in 2009. The company aims to bridge the gap between managers and field technicians. FieldAware's field management software was designed with mobile devices in mind.

Read Expert Review
Be the first one to rate this company

Founded in 2010, RazorSync is a field management software developer headquartered in Minneapolis. The company's software is designed for both desktops and mobile devices. RazorSync caters to small- and medium-sized businesses.

Read Expert Review
Be the first one to rate this company

Wintac sells field management software for a variety of service-oriented industries. The company's software is designed for small- and medium-sized businesses. It is located in Woburn, Massachusetts and was established in 1988.

Read Expert Review
Be the first one to rate this company

Founded in 2004, Fleetmatics offers field and fleet management software programs to over 42,000 customers. The company's field management software, Fleetmatics WORK, helps users with dispatching, billing, scheduling and more.

Read Expert Review
Be the first one to rate this company

Headquartered in Cincinnati, GoServicePro sells software solutions for customer relations and field management to service-oriented companies. The company was founded in 2001 and offers three different software plans to clients.

Read Expert Review
Be the first one to rate this company

FieldService360 (FS360) is a BiznusSoft brand. The software helps both managers and field technicians in service-related industries. The company was founded in 2013 and is based in Rolling Meadows, Illinois.

Read Expert Review
Be the first one to rate this company

FieldEdge is a software company formerly known as dESCO. Founded in 1979, it offers multiple software products to help companies in the home-service industry manage contracts and work orders.

Read Expert Review
Be the first one to rate this company

Lighthouse 360 provides several types of business software, including field management software. The company was founded in 2002 to help small business owners, and its mobile app allows managers to work from the field.
Thank you, you have successfully subscribed to our newsletter!
Enjoy reading our tips and recommendations.
Unsubscribe easily whenever you want

ConsumerAffairs
Research Team
View Profile
The ConsumerAffairs Research Team believes everyone deserves to make smart decisions. We aim to provide readers with the most up-to-date information available about today's consumer products and services.
Important field management software considerations
How is field management software used?
Field management software helps companies manage their employees when they are going to or are working at a customer's business or home. Companies can use field management software to better serve their customers in a variety of ways.
Scheduling and dispatch: Field management software can help ensure that service professionals arrive when they're supposed to. Reliable scheduling can improve customer satisfaction.
Requests and work orders: Field management software allows companies to send automatic alerts to technicians when customers report a problem or request service so that the customer receives a response more quickly. It can also be used to close out work orders to improve workflow and avoid overtime.
Parts and return management: Companies can use field management software to keep track of product stock so essential items are always in-stock without being overstocked. The software can also track product returns from customers so those parts are repaired or recycled appropriately.
How much does field management software cost?
The price of field management software varies greatly among companies. The number of users and included features also affect the final price.
Per user fee: Many companies charge a fee for each individual user. Some companies offer plans for an unlimited number of users, which may be most convenient for large companies.
Setup cost: Expect to pay an initial licensing fee when you purchase the software. Most field management software companies offer customized training, help implementing the system and assistance onboarding new users. These services typically incur additional fees.
Add-ons: Field management software providers often offer additional features from partner companies, like fleet tracking or credit card processing. Interested clients should expect to pay additional fees for such services.
What features should the software include?
Software platforms will vary between programs. However, some features come built into many programs and can make the field management software easier to implement and use.
Mobile: Mobile apps that allow field technicians to access work orders, schedules and invoices when out of the office will make their jobs easier and help office staff and managers communicate with them more efficiently. Make sure to select a product that is available for both iOS and Android systems in case your company changes hardware in the future.
Analytics: Many programs come with built-in analytic features. These tools can generate data and reports to help decision makers organize operations to increase profits. Some companies' websites include case studies from businesses that used their software to grow or to decrease costs. Look at these studies to see if the kind of information you want to evaluate was analyzed in those studies.
Do companies offer training to use field management software?
Clients new to using field management software, those switching from one product to another and those who need to integrate other software programs with the field management software should ask what training and setup assistance the provider offers.
Online: Many companies have either pre-recorded or real-time training available online. Real-time and interactive training may be customizable. Clients will likely have to pay an additional fee to access highly customized or individual training.
Client location: Some software providers can send trainers to the client's business to offer in-depth training and assistance with implementation. These services are not typically included in the purchase price of the product.
Provider location: Clients may have the option to attend classes at the software provider's headquarters or training facilities. This option is usually intended for managers, who can then train their own employees.
Will the software work with other business tools?
If your company is already using other software, you'll want to select a field management service that can integrate with those other programs or one that can replace them.
CRM: Customer relationship management software helps businesses track all interactions with a customer. Using CRM and field management software together can ensure all customer service representatives and field technicians present the same information.
Accounting: Many field management software programs include or can implement with accounting tools. This feature is especially helpful for those who plan to send invoices from their field software or have technicians accept credit card payments on their mobile device.
Fleet management: Because field management software is designed for companies with field technicians, it often works in conjunction with a fleet management program. These programs allow managers to track the location of company vehicles.
Types of field management software
Mobile-based
Some field management software was created with mobile devices in mind. These mobile apps often include all the features and tools available on the desktop versions of these programs. Managers who spend a significant amount of time in the field should look for a program with a robust mobile app.
Office-based
Some software is designed to be used primarily in an office and has mobile apps to support field technicians. The majority of the features will only be available on desktops. These programs are best suited for companies with a large office staff and managers who do not work in the field.
Stand alone
Software that combines accounting tools, CRM features, fleet management capabilities and field management tools can be used without the need for any other software programs. These will be more complex and more expensive, so they are best suited for enterprise-sized businesses.
Single purpose
Software designed only to offer assistance managing a team of field employees will likely be more affordable than a more feature-heavy program, and it may also be easier to use. However, this software will need to integrate with any other necessary business software.
Businesses that use field management software
Which industries should use field management software?
Telecom, appliance repair, in-home health providers, facility management and home security companies, as well as any other company that provides service to customers at the customer's home or business, will benefit from using field management software to manage workflow, schedules, invoice creation and more.
Can small businesses benefit from field management software?
Companies with a small number of field technicians or only a few fleet vehicles can benefit from field management software as much as enterprise-sized businesses. Small businesses that may be working on a smaller profit margin can use field management software to better analyze their expenses and profits, enabling them to improve efficiency.
Do companies with fleet management software need field management software?
Although fleet management software offers some of the same tools as field management software, the latter is much more extensive. Many field management software programs include or can integrate with fleet management software, and they can also help companies optimize scheduling, billing, data generation and more.
Field management software company reviews

ServiceMax offers field management software for companies in industries that install, maintain and replace equipment and facilities. The company launched after it won the AppExchange Challenge at Dreamforce in 2007. It is headquartered in Pleasanton, California and has offices around the world.
Uses: ServiceMax's software can help companies with scheduling and dispatch, work orders, inventory management, returns and more. It combines all of these tools in a single platform.
Mobile platform: ServiceMax's mobile app is compatible is with iOS, Android and Windows operating systems. The platform doesn't require any special software coding, so it is easy to install on all devices.
Client training: ServiceMax's Product Certification Program offers interested clients training on ServiceMax software administration. The introductory course is available as a public or private event or through eLearning. The company also offers web-based training to help users implement and use the software.
Analytics: Field management software from ServiceMax integrates analytics and metrics into the program so that decision makers can better track company profits and expenses. According to the company, on average their clients increase sales revenue by 22 percent and decrease field costs by 14 percent.
Integrations: ServiceMax was originally built as an application for Salesforce. The software integrates with a variety of other cloud services and CRM software.
Best for: businesses of any size that rely on providing customers with support at their location.

FieldAware was established in 2009 after the founders realized fleet tracking software did not provide field service companies with all the tools or information they needed. The company's platform was developed with mobile devices in mind to ensure field engineers had the tools and information that they needed.
Licensing options: FieldAware offers several different licensing options so clients only pay for the services they need. Clients can add features like API integration and a customer portal only when they need them.
Integration: FieldAware designed its product to integrate fully with CRM software. Interested clients can read about FieldAware for Salesforce on FieldAware's website.
Free trial and demo: FieldAware will build a custom free trial for clients trying to select a field management software project. Interested clients can visit the company's website to request the trial. They can also get a free demo of FieldAware's tools by visiting the website.
Resources: Those considering field management software can visit FieldAware's website to use an ROI calculator and download white papers related to service-oriented industries. Topics include evaluating field management software, safety in the field, skills gaps in the labor force and more.
Mobile platform: FieldAware prides itself on offering an easy-to-use mobile platform that includes all the features executives want and field engineers need. The mobile tools are available offline so employees can always access the data they need.
Best for: companies of all sizes in service-oriented industries.

RazorSync offers field management software to small- and medium-sized businesses in all field-service industries. The company's tools are available for mobile and desktop devices and help manage workflow, workforce and fleets. RazorSync was founded in 2010 and is headquartered in Minneapolis.
Mobile platform: RazorSync is available for iOS and Android phones and tablets. The mobile platform allows for credit card payment processing in the field and can help businesses create and send invoices more quickly.
Uses: RazorSync's features include the ability to schedule work, dispatch field employees, optimize routes, create invoices and more. Its built-in worker management and GPS tools also allow managers to track employees when they are on service calls.
Transparent pricing: Interested clients whose business will have between two and 45 users can visit the RazorSync website to see pricing. Franchise owners can contact the company for a custom quote.
Free trial and demo: Prospective clients can sign up to attend a real-time online demo of the software. The demo shows them its features and gives them the opportunity to ask questions. They can also sign up for a free 30-day trial so they can use the software before making a purchase.
Blog: RazorSync publishes a blog that many decision makers may find helpful. Post topics include using the cloud for field service management, time-saving business practices, increasing profits and more.
Best for: small- to medium-sized businesses.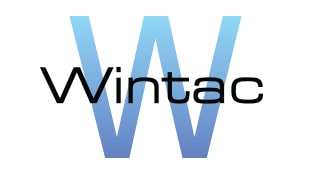 Wintac provides small businesses and mid-sized companies with field management software. The company has different packages depending on what features the client needs. Wintac was established in 1988 and is headquartered in Woburn, Massachusetts.
Accounting features: Wintac's software includes a wide array of accounting features so clients do not need to integrate their field management software with a different accounting software. These features make it easier for clients to track profits and expenses.
Unlimited technical support: One year of unlimited technical support is included with each annual Wintac subscription. Clients can receive help online, through email or by phone.
Bootcamp Training: Wintac offers Bootcamp Training for users who want to implement the program more quickly or learn more about the software. Sessions are conducted remotely and incur an hourly fee.
Transparent pricing: Wintac lists its pricing on the website. All prices are yearly, so clients do not pay a monthly fee. Plans have a base price and an additional fee for each user, up to a total of 10. Businesses with more than 10 users must subscribe to an unlimited plan.
Wintac Web Portal: Wintac's mobile platform, called Wintac Web Portal, allows field technicians to view their schedules, e-mail proposals, update work orders, schedule appointments and more while they are away from the office. The platform incurs an additional annual fee and allows unlimited users.
Best for: small- and medium-sized businesses looking for a field management software with built-in accounting features.

Fleetmatics Group LLC provides software and management tools for companies with fleets and employees who work in the field. The company's field management software is called Fleetmatics WORK. Fleetmatics was established in 2004 and serves more than 42,000 clients. It is headquartered in Rolling Meadows, Illinois.
Uses: Clients can use Fleetmatics WORK for accounting integration, scheduling appointments and services, dispatching technicians, organizing timesheets, managing their customer database and more.
Mobile platform: Fleetmatics WORK includes a mobile app, available for Apple and Android devices. The app allows field technicians to view job details while on the go, collect electronic signatures on job sites, send invoices as soon as a job is complete and more.
Accounting integration: Fleetmatics' field management software can integrate with several other brands' accounting software programs, including QuickBooks, SAASU, MYOB Live and XERO. This feature makes billing easier.
Drag and drop: Fleetmatics WORK allows managers to easily assign new jobs or rearrange technicians' schedules with a drag-and-drop feature. When a new job or task is created, they can simply drag and drop it to the appropriate employee, and the software will automatically assign the job to that technician.
Analysis: Managers can gain a significant number of insights using Fleetmatics WORK's reporting tools. The software can generate timesheets and job summaries as well as customer reports based on the data users provide.
Best for: companies of all sizes that need to manage a fleet or a mobile workforce.

Software company GoServicePro designs CRM software and field management software to support all aspects of customer interactions with a company and its field technicians. GoServicePro was established in 2001. Its global headquarters are in Cincinnati.
Uses: All GoServicePro plans include tools to help with work order management, including assigning tasks to employees, and billing. Administrators can also store employee data like scheduled hours, certifications and manager information in the software.
Mobile platform: GoServicePro's mobile app allows employees in the field to log their activities, order parts, get recommended routes and more. If the user does not have cell phone service, the app logs information and syncs with the in-office software once a connection is reestablished. It is available for iOS and Android operating systems.
Transparent pricing: GoServicePro offers three different plans so clients can choose the one that best meets their needs. Pricing for each plan is listed clearly on the website. Clients can select a lower-priced plan and add other services on an a la carte basis if they only need a few of the features from the more extensive plans.
Integration: Some GoServicePro software plans include an open API integration. This feature allows the program to connect to other software products a company is already using, such as CRM or accounting tools.
Free demo options: Interested clients can view a pre-recorded video demo of GoServicePro's software on the company's website. Those who would like a more detailed demonstration can sign up for a live, personalized demo online.
Best for: companies of all sizes that want a field management software with multiple plan options.

FieldService360 (FS360) is one of BiznusSoft's products. BiznusSoft started in 2013 and designs other types of business software in addition to field management software. The company focuses on making products that can be quickly implemented. It is headquartered in Rolling Meadows, Illinois.
Uses: FS360 software allows users to manage schedules, dispatch technicians, create and send invoices, view customer service agreements and warranties, track inventory and more.
Mobile platform: The FS360 app is available for iOS and Android devices. Using the app, field service technicians can see a customer's account history, get the customer's signature, take job-related photos and more.
Transparent pricing: Interested clients can see FS360 pricing on the company's website. It offers two plans so clients can choose the one that best fits their needs. Both include mobile apps and integration with other popular products.
Integration: FS360 integrates with several other types of software programs, including QuickBooks, Twilio VOIP, Docusign and Google Maps. This feature allows businesses to continue using their current products while improving their field management efficiency.
Analytics: Clients interested in the benefit of reporting tools built-in to their software will appreciate FS360's analytic features. Reports are generated using Salesforce tools, and managers can use the software to generate a variety of reports to help them improve the efficiency of their field teams.
Best for: small- and medium-sized businesses that want to implement field management software quickly.

FieldEdge is the new name of dESCO, LLC, the company that first created service software for contractors. The company was established in 1979. Its software is designed with contractors and home service repair companies in mind. FieldEdge is headquartered in Fort Myers, Florida.
Uses: FieldEdge's ESC service management software allows users to manage service agreements and customer account information, track inventory and equipment, view and schedule services and more.
Mobile platform: ESC Mobile is available for iOS and Android devices. The app gives field technicians access to customer account information, status updates, driving directions and other features. ESC Mobile is not included in ESC management software.
Client training: FieldEdge offers four options for clients to learn to use their software. Options include online training broken down into one-hour sessions, in-person one- and two-day classes held in various cities across the United States, on-site training in the client's business and classes at FieldEdge's offices in Fort Myers, Florida. These options incur additional fees.
Free trial: Interested clients can try FieldEdge's ESC software free for 30 days. The trial includes all features, and those who purchase the program can import all information and data entered during their free trial to the paid version. Contact the company for additional details.
Integration: FieldEdge's software can be integrated with QuickBooks for accounting purposes. An add-on option to integrate with Fleetmatics' fleet tracking software and GPA is also available.
Best for: home service companies and contractors.

Lighthouse 360 started in 2002 when a small business owner partnered with a software developer to create a simple field management program for small businesses. Today, the company serves over 9,000 clients. It is based in New York City.
Uses: Clients can use Lighthouse 360 to manage schedules, accept payments, create and send invoices, create estimates and more.
Client training: When clients purchase Lighthouse 360's product, the company schedules a free one-on-one setup call to help the new client understand the program and its features. Lighthouse 360 also provides training materials that can be distributed to new users.
Mobile platform: Lighthouse 360 is a highly mobile tool; all features can be accessed on mobile devices, so managers can continue assigning jobs and managing workflow even when they're in the field. The app is available on Android and iOS devices.
Sales automation: Lighthouse 360 offers several built-in sales automation tools. Clients can choose to have the program send automated emails based on seasonal sales or special offers.
Reputation management: Lighthouse 360 can send an automatic request to customers when their job is completed asking them to submit a review. Positive reviews are automatically displayed on the client's website and social media pages as well as a third-party business review site.
Best for: small businesses looking for a field management software with sales automation and reputation management tools.
Disclaimer
Information in this guide is general in nature and is intended for informational purposes only; it is not legal, health, investment or tax advice. ConsumerAffairs.com makes no representation as to the accuracy of the information provided and assumes no liability for any damages or loss arising from its use.