Compare Reviews for Factoring Companies
Factoring refers to a transaction in which one business sells its invoices (or "accounts receivable") to a third party commercial financial company called a "factor." Using a factor allows businesses to receive cash more quickly than they would by otherwise waiting 30 to 60 days for a customer to pay the invoice.
Each factoring company has different terms and natures, depending on the industry they are serving as well as their particular business model. Factoring is not a loan, and there is no limit to the amount of funds a business can receive through factoring, making it a good option for many businesses.
Top 7 Most Reviewed Factoring Companies

Read 7 Reviews

Fundbox helps businesses of all sizes gain access to their cash flow without spending a fortune in fees. Their upfront pricing structure and free account access empowers businesses to only use their services when they need them.

Read Expert Review
Be the first one to rate this company

Dealstruck offers lending solutions for businesses that have been established for at least one year, have good credit and earn at least $150,000 in annual revenue. Also, they offer customized solutions for a variety of industries.

Read Expert Review
Be the first one to rate this company

Founded in 1993, Interstate Capital offers factoring to businesses in a variety of industries across North America. Their quick quote form and online application make it easy to apply and see how much you qualify for.

Read Expert Review
Be the first one to rate this company

Based in Palo Alto, CA, Bluevine focuses on factoring and credit lines for small businesses. They offer small businesses in most industries a transparent pricing structure and fast response times.

Read Expert Review
Be the first one to rate this company

Founded in 2007, Gateway is a full-service factoring company that works with businesses in a wide variety of industries. Their online resources help business owners decide which factoring company is best for them.

Read Expert Review
Be the first one to rate this company

Headquartered in Troy, MI, Crestmark has helped businesses of all sizes reach their financial goals since 1996. They offer recourse and non-recourse factoring along with other lending options.

Read Expert Review
Be the first one to rate this company

Headquartered in Austin, TX, 1st Commercial Credit offers factoring internationally to businesses in a wide variety of industries. They are capable of converting accounts receivable financial transactions in 17 currencies.
Thank you, you have successfully subscribed to our newsletter!
Enjoy reading our tips and recommendations.
Unsubscribe easily whenever you want

ConsumerAffairs
Research Team
The ConsumerAffairs Research Team believes everyone deserves to make smart decisions. We aim to provide readers with the most up-to-date information available about today's consumer products and services.
What features matter most?
Fees
How much you pay for the services provided by a factoring company will vary from company to company. There are a few things to keep in mind as you're comparing fees.
Overall fee: Some companies charge what is referred to as an overall factoring fee, which is determined based on your monthly volume along with how creditworthy your customers are.
Added fees: Some additional charges may incur for services performed outside of the direct transaction. Money transfers, shipping, collateral and other costs of doing business are commonly added on as fees. It's important to ask about fees upfront so you aren't surprised by a lot of add ons when you get your bill.
Repayment fees: The repayment fee structure will vary from company to company, and it's important to understand upfront how much you will be expected to pay.
Payment timeline
How fast you can get money is the single most important factor for many startups and businesses when choosing a factoring company. Not every factoring company operates on the same timeline, which can have a big impact on how well they will suit the needs of your business.
Immediate: Some factoring companies have near-instant approvals, which means businesses have quick access to the cash they need. This might come with an additional cost, so make sure you understand the full payment structure before you sign up for immediate payment.
One to three days: Many factoring companies take one to three days to apply the first payment, and then they approve payments within 24 hours after that. Wire transfers generally take one to three business days, but these are done without charging an additional fee.
One week: Some factoring companies will take up to a week to give you your money. If a company isn't upfront about their timeline, be sure to ask so you aren't left waiting too long for your cash.
Company need
Different businesses have different reasons to use factoring company, which can change as their business evolves.
Cash flow: The main reason businesses use factoring companies is because they need the cash flow. This is especially true for startups and other new businesses, although established businesses may find they need help with their cash flow from time to time. Some businesses only use factoring for large invoices and let the smaller ones get paid normally.
Credit and collection services: Some businesses have a hard time getting clients to pay their invoices. New businesses, especially, may have a difficult time managing the process of collecting payments. Working with a factoring company who will do the heavy lifting of calling clients and following up on invoices can simplify the process and take a heavy burden off of a small business's shoulders.
Lending troubles: Whether you're a large or small business, factoring can help you get cash flow and keep growing if you are unable to qualify for a bank loan due to bad credit, recent bankruptcy or other reasons.
Industries
While all businesses can arguably benefit from factoring, there are some industries that are more likely to use factoring than others. Generally, industries that provide some form of good or service and frequently wind up waiting 30 to 90 days for an invoice to be paid are good candidates for factoring.
Transportation: Freight companies frequently turn to factoring since a large portion of their revenue depends on invoices paid by clients and customers. They might also be interested in taking advantage of fuel discounts, rewards programs and maintenance discounts that can be provided by some factoring companies.
Staffing: Staffing agencies often use factoring to help them since they do not get paid until after their clients have filled their position openings and the candidate has started working. Factoring can be a way to increase cash flow and keep the staffing business running.
Manufacturing: Manufacturing companies often find that big companies take a long time to pay them, which can place a heavy financial burden on the business. Factoring can be a good way to ease the burden and maintain cash flow while you're waiting for a major invoice to get paid.
Amount funded
Factoring companies vary in the amount of money they are willing and able to fund a business at one time. The amount funded will depend on the size of the businesses that the factoring company supports and services.
Small businesses, including startups: Small businesses and startups can generally get as little as $5,000 or less from factoring companies. This can help small and startup businesses that need some extra breathing room and instant access to cash flow.
Mid-size businesses: Mid-size businesses may need small amounts of funding to larger amounts. They will want to look for a factoring company that can offer them a range from $5,000 to $250,000 so they can get cash for a range of invoices.
Large businesses: Large businesses may need $500,000 or more from a factoring company. They will want to find a factoring company that has options for high limit factoring to meet their specific business needs.
Privacy and confidentiality
Many businesses are concerned that their reputation will be damaged by using a factoring company. Therefore, many factoring companies have come up with different ways to keep their clients' information confidential while still providing the collection and lending services they need.
Phone calls: Many factoring companies will use your company's name when making and receiving phone calls so your clients don't realize there is a third party serving as an intermediary. Make sure you trust the factoring company you are working with to be respectful to clients since they are acting on your behalf.
Mailing payments: It will be pretty obvious to clients if they suddenly need to start sending payments to a new business name. Many factoring companies have clients continue to send payments to your business name but with a new address.
Reporting: You want to work with a factoring company that allows you to constantly monitor your account so you can easily keep track of all reporting and activity, even when you're out of the office.
What are different types of factoring companies?
Recourse (discount) factoring
Recourse factoring means the client ultimately takes responsibility for paying the invoice. This means you, as the client, end up paying the full amount to the factoring company in the event that your customer doesn't pay the invoice.
Non-recourse (traditional) factoring
Non-recourse factoring enables companies to sell their invoices to the factoring company. The factoring company then assumes all of the credit risks for the collection of the invoice. This protects your business from credit loss.
Startup businesses
Startups need cash flow to get their business up and running, and factoring can be a great way for them to keep their cash flow up as their business gets going. Instead of waiting around for customers to pay their invoices, startups can get the cash they need almost instantly, which they can use to invest in the business and help it grow.
Small businesses
Small businesses may need help with cash flow, even if they are established. They also might have smaller invoice amounts than larger businesses and will need to work with a factoring company with a low enough minimum to meet their needs.
Large businesses
Large businesses still need help getting cash flow from time to time, even if they are established. They will need a factoring company with high limits to meet their high invoice demands. They also will likely want a factoring company who is flexible in how often they use their services.
Advisors
Financial advisors can build value with their clients by partnering with some factoring companies. Many factoring companies offer rewards and other incentives to advisors who bring them business.

Fundbox is a factoring company with an online platform that helps businesses of all sizes get payment for their invoices quickly. Their investors include innovators of technology and finance who help Fundbox get businesses the money they need to keep their businesses growing.

Dealstruck combines traditional business loans, accounts receivable lines of credit, inventory lines of credit and other revenue-based loan products to empower businesses to achieve their financial goals. Their team custom-designs packages for each business, so you will only get the services that will benefit your business.
Dealmaker Application: This application process collects your most recent tax returns, current bank account information and the FICO score of your primary owners to help Dealstruck learn about your unique financial needs. The application helps Dealmaker customize a package for your business based on your financial history and current needs.
Accounts receivable credit line: Dealstruck doesn't buy your invoices. Instead, they lend against your invoices with a real credit line to give you access to your money before your customers pay you. Your customers pay down the loan for you when they submit their money to you directly.
Spending limit based on your business: You will be given a spending limit to match the growth of your business, ensuring you never take out more credit than you can reasonably afford.
Terms up to 48 months: Your terms can be as long as 48 months, which is enough time to ensure you can fully pay back the full loan amount. Your specific terms will vary and be based on your circumstances.
Client portal: Dealstruck's client portal gives you complete access to your account at all times. It provides transparency, so you always know exactly where you stand. Their technology partnerships integrate your existing accounting, banking and billing systems to streamline the process.
Best for: Dealstruck offers lending solutions for businesses that have been established for at least one year, have good credit and earn at least $150,000 in annual revenue. Also, they offer customized solutions for a variety of industries.

Since their founding in 1993, Interstate Capital has successfully funded over 8,000 companies and purchased nearly one billion dollars in invoices annually. They have locations in CA, TX and NM and provide service to thousands of companies across North America each year.
Specialization for industries: Interstate Capital works with a variety of industries and understands the special needs of each one. Industries they work with include manufacturing, staffing, freight, government contractor, printing and more. Visit their website to learn more about the industries they serve and what unique offerings they have for each one.
Fast application: Fill out a short application online. Interstate Capital will send a short proposal to you via e-mail shortly after receiving the application. From there, all you need to do is click on the application link within the proposal to get funding within as little as three days.
Referral program: Interstate Capital rewards clients who give them referrals with a generous incentive. Simply fill out a referral form online. If the company you refer becomes a client, you get rewarded.
Instant quote: You can get an accurate quote in as little as two minutes by filling out a short form on Interstate Capital's website. If you prefer, you can request a call back from a representative to talk more about your needs.
Low factoring rates: Factoring rates from Interstate Capital can be as low as .49 percent. Your rate will be determined by a number of factors and may vary.
Best for: Interstate Capital is best for small and large businesses.

Based in Palo Alto, CA, Bluevine serves small businesses by offering them access to capital when they need it with speed, simplicity and transparency. Their services include a business line of credit and invoice factoring for a variety of industries, excluding the medical and healthcare industries.
Minimal range: Because Bluevine works exclusively with small businesses, they have a low minimum range for factoring invoices. Businesses can get credit lines between $5,000 to $250,000, depending on their circumstances.
Pay for what you use: You only pay for the invoices you want funded, so you never pay for a service you don't need when you work with Bluevine.
Fast response: Your first advance will be approved within 24 hours, once your application has been approved. Subsequent requests for funding can be granted in as little as one hour.
Integrate your current software: Bluevine currently works with the most popular accounting software, making it easy to fully integrate your current financial information.
Transparent price structure: Pricing is transparent, with most businesses receiving advance flat rates between 85 and 90 percent. The only additional fee you may pay is an optional $15 for an immediate wire transfer. You can also opt for a free ACH transfer, which will be in your bank account within one to three business days if you don't want to pay the extra fee.
Best for: Bluevine is best for small businesses that are not in the medical or healthcare industry.

Founded in 2007, Gateway is a full-service factoring company that works with businesses in a wide variety of industries. The company's owners are also the managers, so clients will speak directly with a decision maker from the beginning for a quick and efficient factoring experience.
No minimums or maximums: Gateway doesn't have a set minimum or maximum amount of invoice that a business can submit for factoring payment. You know your business's finances better than anyone, so you can request funding for as little or as much as you want.
Quick and easy quote: You can choose to submit a form online or call and speak with a decision maker immediately to get an accurate quote for factoring your invoices. You will then receive a proposal, and at that point you can decide whether or not to accept the terms. There's no commitment needed on your part during this process.
Variety of industries: Gateway works with industries across the board, so they are ready to work with your business, no matter where it falls.
SoftCall confidential factoring: Gateway developed SoftCall as a way to keep their clients' information private when making collection calls. Gateway makes and receives calls to customers using your name so customers never know there is a factoring company involved.
Comparison tool: Gateway's online comparison tool and resource helps business owners decide which factoring company is best for them. The resource is free to access, even if you decide not to use Gateway for your factoring needs.
Best for: Gateway is best for businesses of all sizes in all industries.

Crestmark was approved as a Michigan-chartered bank in 1996 and is headquartered in Troy, MI. Crestmark is a business-to-business lender that specializes in providing diverse financial solutions. They offer recourse and non-recourse factoring for businesses across the country.
Variety of industries: Crestmark has financial solutions for a wide variety of industries, so you aren't restricted based on the industry your business falls under.
Referral rewards: Crestmark encourages referrals from their clients and offers clients the chance to earn additional income and other rewards when a business they refer signs up for a financial service.
National reach: Although they are headquartered in Troy, MI, Crestmark has offices around the country. They currently have offices in six states, with sales representation in more states around the country so you can find help wherever your business is located.
Wide range of funding amount: Businesses can receive up to seven and a half million dollars in accounts receivable and as little as they need if they are a startup. This makes Crestmark a viable option for businesses of every size and gives them room to grow.
Customized service: Fill out the online form or give Crestmark a call to start the process of financing with them. A representative will walk you through all of your options so you can make an educated decision about which route to choose.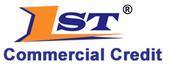 Established in 2001, 1st Commercial Credit is headquartered in Austin, TX. They have additional international locations in Toronto, Canada and London, England. 1st Commercial Credit offers funding solutions for a wide range of industries along with flexible funding requirements that are feasible for most businesses to qualify for.
International reach: With international branches, 1st Commercial Credit provides export trade financing to clients who are in every major world market. Additionally, they can convert accounts receivable financial transactions in 17 currencies.
Transparent rates: Clients can expect rates starting at .69 percent to 1.59 percent. They can also choose a Prime plus two percent administration fee.
Fast quote: Fill out an online form to get a fast and accurate quote for your factoring needs. You will be called back by a representative who will find out more details about your specific needs and make recommendations based on those needs.
Decisions are not based on your finances: 1st Commercial Credit makes factoring decisions based on the specific invoicing process and the credit strength of your client. Your credit score, tax returns or equity to debt ratios are not considered when making a final decision.
Industries across the board: 1st Commercial Credit provides factoring services to industries across the board, not just a few select ones. This makes it more likely that your business will be approved, even if it isn't in what's considered a typically standard industry.
Best for: 1st Commercial Credit is best for business of all sizes, especially those that work with international clients.
Disclaimer
Information in this guide is general in nature and is intended for informational purposes only; it is not legal, health, investment or tax advice. ConsumerAffairs.com makes no representation as to the accuracy of the information provided and assumes no liability for any damages or loss arising from its use.