Compare Reviews for Encryption Software
More than 29 million people had their data stolen in cyber security attacks in 2016. These data breaches cost companies and consumers millions of dollars. To protect their data, companies and individuals use encryption software. Encryption software protects you by making it harder for thieves to access your private information or your customers' data.
Encryption tools change the information on normal files to make it unreadable to anyone without the decryption key. With the right tools, you can encrypt all types of data, files and electronic communications.
Top 10 Best Rated Encryption Software

Read Expert Review
Be the first one to rate this company

Endpoint Protection software prevents hackers from stealing information and keeps employees from downloading to unapproved devices. It has tools for Mac, Windows, Linux, Android and iOS and for individuals and businesses.

Read Expert Review
Be the first one to rate this company

AxCrypt makes encryption tools for individuals and small businesses using Windows, iOS or Android. It offers free and premium versions of the software. The company has been in business for more than 15 years.

Read Expert Review
Be the first one to rate this company

InterCrypto makes CryptoExpert 8. The software is for Windows computers and offers a more secure file fault than Microsoft's built-in file encryption tool. It is available in a free and a premium version.

Read Expert Review
Be the first one to rate this company

Cypherix Software Pvt. Ltd. sells encryption software programs to help protect information for individuals and businesses. It works on computers running most versions of Windows and can be installed on portable storage devices.

Read Expert Review
Be the first one to rate this company

BeLight Software makes Concealer, which is encryption software for Macs. It offers a wide variety of features that make protecting your data easy and costs $19.99. BeLight was founded in 2003 and is headquartered in Ukraine.

Read Expert Review
Be the first one to rate this company

Symantec is one of the largest companies devoted to providing information security software to businesses. It offers tools for encrypting data at rest and data in motion that is especially useful for enterprises.

Read Expert Review
Be the first one to rate this company

Sophos makes Safeguard Encryption to protect enterprise businesses' data with full drive or file encryption. They also offer an email gateway with an encryption option. The U.K.-based company has been in business since 1985.

Read Expert Review
Be the first one to rate this company

PKWARE makes Smartcrypt, an encryption software for enterprise-sized businesses. The software works on all operating systems and is available in all major computer languages, so it's very versatile.

Read Expert Review
Be the first one to rate this company

Kruptos 2 offers file encryption tools for individuals to use on Windows and Mac computers, iPhone and Android mobile devices and USB drives. It uses a password to protect encrypted files on your devices and in cloud storage.

Read Expert Review
Be the first one to rate this company

CertainSafe is a part of Secure Cloud Systems Inc. and provides encryption solutions for data storage, file sharing and payments for businesses. It was founded in 2010 and is headquartered in Colorado Springs, Colorado.
Thank you, you have successfully subscribed to our newsletter!
Enjoy reading our tips and recommendations.
Unsubscribe easily whenever you want

Jami Barnett, Ph.D.
ConsumerAffairs Research Team
View Profile
Jami Barnett, Ph.D., is an experienced researcher, and she believes consumers have a right to clear and honest information about products. In her role at ConsumerAffairs, she thoroughly researches products and companies by interviewing experts, reviewing research studies, reading governmental regulations and investigating customer service responses. Her work gives consumers the information they need to make smart purchasing decisions.
Common questions about encryption software
What encryption tools do you need?
Before buying encryption software, think about why you need it and how you'll use it.
Data storage: Some encryption tools only encrypt data stored on your computer, phone or tablet or in your cloud storage account. If you'll need to access this data on more than one device, make sure the software is available for all your systems and as a mobile app.
Email encryption: Several programs encrypt emails. For convenience, look for an email encryption tool that makes it easy for the recipient to get a decryption key.
Data sharing: Cloud storage, email and portable drives make it easy to collaborate and share work, and encryption software can keep these files safe. Look for software that mentions cloud storage or USB protection to share files.
How much does encryption software cost?
The price of encryption software varies depending on how you use it. Look for these three options regardless of what you need the software to do.
Freeware: Some software companies have a free version of their encryption tools. These usually have more limited capabilities than the paid version. You can also look for software based on open-source encryption, which is usually free.
One-time purchase: Some software, especially encryption software for individual users, is available as a one-time purchase. Once you buy a license to use the software, you can download it onto all your devices.
Subscription service: Several software-as-a-service (SaaS) encryption tools are available. Instead of purchasing software, you pay for a subscription to use it. SaaS companies charge a monthly or yearly fee per user.
Is customer support available?
If you're new to data security and encryption, there's a good chance you'll need help from the software company. Make sure the company offers support. Review customer support pages on their website and read customer reviews before you buy the product.
Customer service hours: Make sure representatives are available during the hours you'll need to contact them.
IT support: The company should offer technical support to walk you through installation or help you troubleshoot. Tech help is especially important if you're a business owner and need your IT staff trained.
Online guides: Look for a software manufacturer that offers extensive FAQ pages, helpful video tutorials or detailed instruction manuals so you can find answers without having to contact the company.
What data does the software encrypt?
Think about what data and how much data you need to encrypt before making your software selection.
Data at rest: Data at rest is data stored in one place. To encrypt data at rest, you'll want a file vault or full disk encryption tool.
Data in motion: Data in motion is data moving between more than one user. It's sometimes called data in transit, and it includes things like email attachments and files in the cloud.
Full disk encryption: To encrypt everything on your computer you'll need full disk encryption software. This type of encryption only protects data at rest. If a hacker does manage to decrypt your drive, they'll get access to all your information at once. Use separate file encryption to add extra security to highly sensitive data.
File encryption: Use file encryption to protect sensitive data on your computer even if you don't use full disk encryption. File encryption encrypts only select files on your computer. These encrypted areas are often called file vaults.
Portable drives: It's easy to lose a USB drive, so you should encrypt all USB drives with private information on them. Many software programs can be downloaded onto a USB drive or portable hard drive. You can open encrypted files from these on any computer, even if it doesn't have your chosen encryption software installed.
How does the encryption software prevent data loss?
Many companies use encryption software for data loss prevention (DLP). Data loss happens when employees lose laptops, mobile devices or flash drives or when hackers breach your company's first layer of cybersecurity. If data is encrypted, nobody can read it, even if a device is lost or a hacker gets in.
Automatic encryption: Some encryption software has tools that automatically encrypt new files. This protects data even if your employees forget to follow the security rules.
Email encryption: Many encryption tools scan emails for certain words, information or recipients and encrypt the entire message if it meets particular standards. These can also block the email from being sent to unauthorized recipients.
Reminders: Encryption software can prompt employees to encrypt a file before they transfer it to cloud storage or attach it to an email. These popup reminders help your employees follow cyber safety protocols.
How will encryption software impact workflow?
Small business owners and decision makers at large organizations know new technology can disrupt workflow. Consider how easy it will be to incorporate any encryption software before buying a product.
SDK: Many encryption programs for businesses include a software development kit (SDK). SDKs allow your IT department to integrate the software's encryption features into your existing applications, like Microsoft Outlook or Dropbox. A full SDK will make it easier for your employees to begin using a new encryption software.
Training: Consider whether any of your employees will need training to use the new software. Think about whether all employees or only IT employees will need training. If you don't want to use a lot of company time on training, choose a program that focuses on being user-friendly.
Sharing information: If employees email sensitive information to clients, think about any new security protocols your customers will have to deal with. You don't want to annoy customers by sending them encrypted files they can't open. Look for software designed for sharing data, and make sure that clients won't need to have the program installed to open files.
What types of encryption software are there?
Proprietary
Proprietary software is developed by a company for profit. They sell it to individuals or businesses, and users must have a license to use it legally. Sometimes, companies give away a freeware version of this software with fewer features or less storage than the full, paid version. Depending on the type of encryption provided, you might download the software or use in in the cloud if it's a software-as-a-service (SaaS) tool. Visit the companies' websites to download or subscribe to the software.
Open-source
When computer scientists create open-source software, they don't intend for anyone to profit from it. Anyone can work on this kind of software, which can make it more secure. The more people who look at the code, the better the chance that someone will find weaknesses in the system. Open-source encryption software is often free and can be downloaded from the provider's website. A simple internet search for open-source encryption freeware will give you lots of options.
Asymmetric ciphers
Asymmetric ciphers, also called public key ciphers, have two encryption keys. One is public and can be shared while the other is only available to you. When someone wants to send you a message, the software uses the public key to encrypt the file. When you receive it, the software uses the private key to decipher the file. Both proprietary and open-source encryption software can use asymmetric ciphers.
Symmetric keys
Symmetric key encryption software only has one key. The software uses the same key to encrypt and decrypt the file. You shouldn't share this kind of encryption with guest users or people outside your organization because they could decrypt all your files if they got access to them. Proprietary and open-source encryption software can both use symmetric key algorithms.
Who should use encryption software?
Individuals
If you use a computer or mobile device, you should use encryption software to protect any digital documents with confidential information, like financial records or tax documents. Consider using a program to encrypt emails with private information in them.
Small business owners
If you own a small business, it's especially important to make sure your customers feel safe giving you their personal information and credit or debit card numbers. In many places, the law requires you to guard customers' personally identifiable information. Use encryption tools to protect your customers' data as well as your own records.
Enterprises
For our purposes, enterprise organizations include all large entities, including schools, universities and hospitals. Data breaches at an enterprise-sized organization damage not only a company's finances but also its reputation. Large companies must use encryption tools to prevent data loss and protect customers' private information.
Nonprofits
In many places, the law requires nonprofits to protect employees', donors' and clients' personally identifiable information. The legal costs of a data breach can negatively impact your ability to carry out your mission. Many encryption software companies offer discounts to nonprofit organizations.
Encryption software expert reviews

Endpoint Protector has encryption tools for individual and business users. These tools are available for Windows, Mac OS X and Linux systems and with iOS and Android mobile devices. The company started in 2004 and now serves over 11 million users around the world.
Endpoint Protector Basic: Endpoint Protector Basic is designed for individuals and small business owners. It lets you control computers and USB drives, trace files and log usage. The program is available for 1-10 computers. It costs $16.80 per computer.
Data loss prevention: Endpoint Protection 4 monitors file transfers to stop data loss. It can stop an employee from accidentally sharing private files with someone outside the company or importing dangerous files into your company's system.
USB protection: Endpoint Protection has options for USB encryption. The EasyLock program lets employees automatically encrypt data when transferring it to a USB device and then access it from any computer allowed by IT's settings.
Mobile protection: Endpoint Protection's mobile tools are available for iOS and Android devices. The software lets you use geofencing to lock or erase lost devices or to determine what data mobile devices can access.
Free products: Endpoint Protection has some encryption freeware. The free tool helps you track your mobile devices and prevent data loss on all your devices. You can use it on up to five computers.
Best for: individuals, small business owners and enterprises.

More than 20 million customers have used AxCrypt's encryption software since it was released in 2001. Today, the company offers both free and premium versions to individuals and small businesses. AxCrypt can be used on Windows computers and iOS and Android mobile devices. The premium version costs $25.80 a year.
Encryption: AxCrypt uses 128-bit and 256-bit AES encryption to protect your information. Only the paid version uses the higher encryption level. Many average users find 128-bit encryption offers all the protection they need.
Password manager: The premium version of AxCrypt includes a password manager. Password managers encourage you to use strong and unique passwords for all accounts, which decreases the risk of a data breach.
Cloud storage: AxCrypt will work with whatever cloud storage you use, like Dropbox or Google Docs.
Sharing files: You can share files with the click of a button. Anyone can get a key to read the file for free.
Easy installation: AxCrypt is easy to install on your computer or phone. You won't be asked to select any options when you download it, so you won't make a mistake during installation.
Best for: individuals and small businesses.

InterCrypto makes CryptoExpert 8, a software program that creates secure data vaults on your computer to keep your information safe. It's available for Windows computers. Choose from their free version or their paid version, which costs $59.95 for an individual user.
Encryption choice: You can choose whether your file vault is encrypted with Blowfish, Cast, 3DES or 256-bit AES.
Nonprofit discount: CryptoExpert offers a 30 percent discount to non-profit organizations and schools.
Free version: CryptoExpert 8 Lite is encryption freeware. It's the same as the paid version, but the full version includes an extra set of encryption algorithms.
Easy backup: CryptoExpert 8 can combine all your secured files into a single folder. This makes it easy to unlock the folder, backup your secure files and then encrypt the vault again.
Remote access: You'll be able to access vaults on other computers if those computers are connected to the internet using a local-area network (LAN). You just need the encryption key.
Best for: individuals, small businesses, nonprofits and enterprises.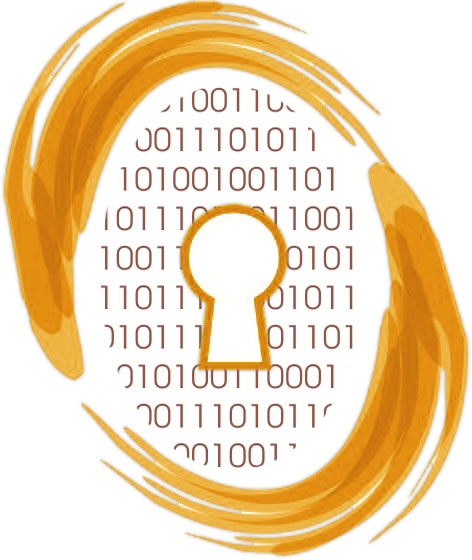 Cypherix Software Pvt. Ltd. makes several types of encryption software for Windows computers. More than 8 million people use the software to keep their data secure. It offers both paid and free versions. Paid versions of some programs start at $29.95. The company is based in Mumbai.
Encryption methods: Cypherix uses a few different kinds of encryption, including Blowfish, AES and RES. The company says it would take someone billions of years to break its software's encryption.
Secure email: You can encrypt and send emails to anyone, using any email system. The person you're emailing doesn't need to have an encryption software installed to read the email. They only need to have a password.
File types: Cypherix encryption software can protect all types of files. It encrypts text, audio and video files as well as many other types. It can also encrypt documents to be stored on CDs, DVDs or USB drives.
Password protected folders: Cryptainer PE allows you to create encrypted file vaults. You encrypt files by dragging and dropping them into the protected folder. These file vaults can hold up to 25000 MB of data.
Encryption freeware: Cryptainer LE is Cypherix's encryption freeware. You can move files into password protected files and send encrypted emails. You can also download it onto USB drives to protect files when opening them on another computer. The program never expires.
Best for: individuals, non-profits, small businesses and enterprises.

BeLight Software makes Concealer, a Mac encryption tool. Concealer hides and encrypts all types of files, generates passwords and stores secure notes. It costs $19.99. BeLight makes other types of software, including tools for desktop publishing and home design. It's headquartered in Ukraine and has U.S. offices in Chicago.
Free version: Concealer offers free encryption software. You download it as a free trial, but the trial will never expire. You cannot encrypt as many files using the free version as you can with the paid version.
Password protected files: Concealer hides files on your Mac and encrypts them using 256-bit AES encryption. You can create unique files for each folder and have a master password for all files. This feature makes it easy to share some password protected folders and not others.
Store credit card information: Concealer has special templates to record your card number, expiration date and security code in an encrypted file. Store credit card information on your computer so you can copy and paste it when you pay for something online.
Special pricing: BeLight offers a 30 percent discount to students, teachers and recent graduates. The company also offers discounts if you buy five or more user licenses.
Tutorials: The Concealer website has short video tutorials to teach you how to use the program.
Best for: individuals and small businesses.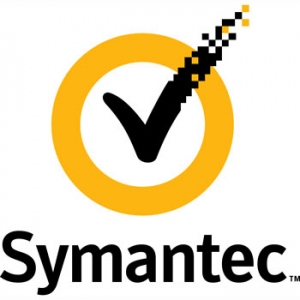 Symantec has been in business since 1982 and offers many different tools to protect your personal information or your business's data. It makes tools to protect data at rest and data in motion. Symantec is headquartered in Mountain View, California.
Endpoint Encryption: Your company can use Symantec's Endpoint Encryption software to manage information on removable drives, laptops, mobile devices and other portable items. The program can encrypt the devices and prevent employees from transferring unencrypted data off company devices.
Protected file sharing: File Share Encryption is Symantec's tool for helping you or your employees share files without risking data loss. It uses PGP encryption to make it easy for users to share encrypted files in the cloud.
Email encryption: Symantec offers two programs to protect emails: one for networks and one for laptops and desktops. Using these two programs, you can use the encryption services with several email clients, including Microsoft Outlook and Apple Mail. These programs protect data at rest and data in motion.
SaaS integration: Symantec has a software development kit (SDK) so it integrates with cloud and Software-as-a-Service (SaaS) platforms. The Data Protection Gateway lets you use those services without risking data security.
Security information: You can read about internet security and data protection on the Symantec website. The company has published dozens of free white papers on those subjects.
Best for: enterprises.

Sophos has been making security software since 1985. It has a wide variety of computer security tools, including antivirus, encryption software and more. The company is headquartered in the United Kingdom.
Synchronized encryption: Safeguard Encryption continuously detects new data and automatically encrypts it. This synchronized encryption means your company's information is never unprotected.
Data loss prevention: Files encrypted using Safeguard Encryption remain encrypted when you share them with someone else or upload them to the cloud. Only authorized users can decrypt the files. This feature helps prevent important information from falling into the wrong hands.
Email encryption: Sophos' email gateway can encrypt messages based on criteria you set. For example, you can choose to have all emails containing a certain word or going to a specific location encrypted. The system turns these messages into a password protected PDF.
Key recovery: If your employee has their entire drive encrypted and forgets their password, they'll need to use a recovery key to access the device. Safeguard Encryption links to Sophos Mobile Control so employees can get their recovery key without the help of IT.
Supported platforms: Safeguard Encryption can be used on Windows and Mac computers and iOS and Android mobile devices. Users can create a file on a Mac and open it on their Android phone later as long as both devices are set up with the software.
Best for: enterprises.

PKWARE makes encryption software and compression tools. Its Smartcrypt software offers enterprises encryption and key management. The privately-held company is based in Milwaukee and has been in business since 1986.
Smartkey: Smartcrypt can use Smartkey technology, a proprietary encryption key management system developed by PKWARE. Smartkey replaces PKI and passphrases to offer easier and stronger key management.
Data loss prevention: Smartcrypt can help your company with data loss prevention (DLP). All data in motion can go through DLP inspection before it's sent. If the sender doesn't have permission to share information, the software blocks the message.
Operating systems and languages: Smartcrypt is incredibly versatile. It can be used on Windows, Mac OS, Linux, Solaris, System z, IBM i, HP-UX, AIX, iOS and Android devices. Your IT department can integrate Smartcrypt with any existing application because the software development kit (SDK) is available in all major programming languages.
Case studies: PKWARE's website includes case studies about how financial institutions and healthcare providers have used Smartcrypt to improve their data security. These resources can help you understand how encryption software might benefit your business.
Blog: Visit PKWARE's blog to read news stories and informational articles about information and data security. You can also follow the company on social media.
Best for: enterprises.

Kruptos 2 makes encryption software for Mac, Windows, iOS, Android and USB drives. It helps you keep your files secure on your devices and in the cloud. The company started in 2002 and is based in England. Kruptos 2 software for Windows and Mac is $34.95.
Encryption: Kruptos 2 uses 256-bit encryption to create password-protected file vaults.
Android encryption freeware: You can download Kruptos 2 for Android for free from the Google Play Store. The app doesn't contain ads. Share encrypted files through email or on Dropbox, Google Drive or OneDrive and open them on any other device with Kruptos 2 installed.
One-time purchase: Kruptos 2 is not a subscription-based software. The company even offers lifetime updates when there's a minor change or they fix a bug.
Unlimited installs: Kruptos 2 is licensed to you but isn't specific to one device. Once you buy the software, you can download it onto as many of your personal devices as you want as long as you're the only one who uses it.
Free trial: Download a free trial to see if you like Kruptos 2 before you buy it.
Best for: individuals.

CertainSafe offers several encryption tools that use its proprietary MicroTokenization® and MicroEncryption® methods. It has solutions to store and share data and accept payments. The company is owned by Secure Cloud Systems Inc., which was founded in 2010 and is headquartered in Colorado Springs, Colorado.
Cloud storage: CertainSafe's Digital Safety Deposit Box is a cloud storage service that encrypts your files. It lets you store files off-site and share them with other users without compromising your privacy.
Secure portals: Digital Safety Deposit Box lets you share sensitive files with your customers. You can set up a secure portal for these "guest users" to log into so they know their information is safe.
Integration: CertainSafe has a software development kit (SDK) so it will integrate with your existing systems.
Pricing: CertainSafe has clear pricing for all their products on the website. Contact the company to learn about special prices for enterprise-sized businesses.
Secure payment: CertainSafe has tools to help your business process payments in compliance with the Payment Card Industry Data Security Standard (PCI DSS). Your business can get a branded payment page that matches your website's design.
Best for: small businesses and enterprises.
Disclaimer
Information in this guide is general in nature and is intended for informational purposes only; it is not legal, health, investment or tax advice. ConsumerAffairs.com makes no representation as to the accuracy of the information provided and assumes no liability for any damages or loss arising from its use.