Find the Best Crowdfunding Sites

Compare Reviews for Top Crowdfunding Sites

GoFundMe
Read 268 Reviews

GoFundMe is a fundraising platform that allows users to source funds for personal or professional projects. The site takes five percent of each donation, but is free to the user and easily syncs with social media.

Indiegogo
Read 154 Reviews

Indiegogo is a fundraising platform used by artists, musicians, entrepreneurs and humanitarians to finance projects. It has flexible billing options, integrated data and marketing tools available for its users.

Kickstarter
Read 58 Reviews

Kickstarter is a fundraising platform for creative projects. It is famous for its "all or nothing" policy of funding, wherein users are not charged for their pledges until the fundraiser reaches the pre-set goal for the project.

Patreon
Read 17 Reviews

Patreon provides funding services to help creators achieve their goals of supporting themselves with their work. Patrons make a monthly pledge and receive access to patron-only content and other perks.

Plumfund
Read Reviews

From the creators of Honeyfund, Plumfund is a crowdfunding sight that best suits people that are looking to raise money for a special occasion. The companies easy three step process makes raising money effortless for users.

DonorsChoose.org
Read Expert Review

DonorsChoose is an online platform designed to raise money for underfunded public schools. Projects are submitted directly by public school teachers and are fully vetted by the site when must-hit goals and deadlines are met.

Kiva
Read Expert Review

Kiva is a nonprofit organization that allows people to finance loans individually or in teams. The loans are offered at affordable interest rates to low-income or underserved populations in 86 countries around the world.

CrowdMole
Read Expert Review

Founded in 2015, CrowdMole is an international crowdfunding platform that allows for up to four rounds of crowdfunding. They only allow up to 20 live campaigns at a time to give businesses their full attention for optimal success.

MicroVentures
Read Expert Review

MicroVentures combines venture capital with crowdfunding options for startups. Founded in 2009, MicroVentures allows angel investors to back projects, all of which are vetted at similar rates to venture capitalists.
What should campaigners know about crowdfunding sites?
Restrictions
Crowdfunding sites can be selective about the types of projects they permit, and consumers must understand any limits a platform sets. Even if the site does not have restrictions, per se, you could still find yourself being ignored because persons who go to these sites—whether by invitation or simply to browse—are going there with a certain type of campaign they have in mind to support. No matter how great your campaign is, you probably won't be able to covert those site visitors to paying backers.
Type of platform: Niche sites are great for project creators because they exist only to support one type of campaign. Project creators save much time and effort, as well as disappointment later on, by using a site that fits best. Project creators, therefore, must choose a platform that supports their project type. On DonorsChoose.org, for example, you must be a teacher raising money for your classroom, and agree to restrictions about what happens with the materials if you leave the school.
Limitations: Some platforms, such as "all-or-nothing" sites, have limitations such as caps on the minimum that can be raised in order to collect, or whether investor return is allowed, the latter of which is known as equity crowdfunding.
Ease of use
A "user-friendly" platform is important for both project organizers and potential donors. Because crowd funding is a fairly new concept, you should select a user-friendly platform. Platforms with clear and concise content ensure that potential backers won't leave the page because they have unanswered questions.
Skills knowledge: If you don't have coding skills look for a website with a simple user interface. If you are comfortable writing code, you can use a platform that allows users to customize.
Payment methods: The easier it is for donors to give money, the more financial potential a project has. Sites that allow a wide range of payment methods expand its user pool.
Social media integration
Being able to quickly and efficiently share a crowdfunding project with the masses is one key to success.
Sharing: Crowdfunding platforms that offer tools for sharing through Facebook, Twitter and other social media platforms offer advantages. Many platforms, for example, strongly encourage project creators to make a short pitch video to illustrate their product or idea and allow them to make a personal connection with potential backers. YouTube integration is especially helpful because a project creator can amplify the campaign's message, which helps build its audience. Other sites, usually cause-and non-profit related, offer little advice for using social media or help in advancing the value of pitch videos. Find a site that offers the level of support you need based on your project.
Built-in visibility: Certain platforms more heavily use their own blog posts, staff picks and social media accounts to highlight projects, while others rely on algorithms to bring attention to the most "buzz-worthy" projects.
Fees
While not all crowdfunding platforms collect campaign fees, most do. Make sure you understand the fee system before creating a campaign. Be aware that you often have to pay even if the project doesn't meet fundraising goals. Also, remember to consider "hidden fees," such as the cost of packing and shipping products, and include that in your funding goal total.
Success fee: Some platforms charge a lower percentage of the money raised if a project meets its goal. Others charge only if and when the campaign exceeds a certain dollar amount.
All or nothing: When a project fails on certain platforms, it loses all of the money it raised. Other platforms, known as flexible funding, allow projects that do not meet their funding goal to keep their money anyway.
Administrative work
Record-keeping and other administrative tasks eat up a lot of time, especially when you are starting a new project. A number of crowdfunding platforms provide management tools to do some of that work for you.
Automatic email: Crowdfunding platforms often include automatically emailed receipts to donors. A small few have automatic updates to the fundraising ticker as more money is raised.
Project management: Some platforms offer the benefit of tracking campaign success by integrating powerful tools such as Google Analytics. This information helps users track exactly where funding originates. External analytics tools also exist for the same purpose. While some offer an analysis of your campaign alone, other tools compare yours to other similar campaigns from a variety of platforms.
Extras: Some platforms offer enhanced administrative tools such as an account manager tool, rewards fulfillment, and sales integration.
Reputation
Check the success rate of projects similar to yours to make sure a platform is a good choice. You can do this by looking at forums or searching online for complaints about the platform.
Project success: While there are a number of factors that lead to success or failure, higher project success rates is an indicator that a platform matches the targeted audience.
Stability: New platforms appear all the time, so you should research the background of an organization. Make sure you can answer the following questions about a platform before you create a campaign: who are its backers and investors, what is its financial model, and what are others users saying about the site?
What are the different types of crowdfunding platforms?
Donation crowdfunding
Donation-based platform let people give money without offering tangible rewards. People fund projects on these sites because of the satisfaction of knowing they're contributing to a worthy cause. Such platforms are common with nonprofits and for causes such as helping students across the globe, funding overseas infrastructure projects, and even helping individuals pay for devastating medical expenses due to illness or accidents.
Rewards crowdfunding
These projects promise backers a tangible "thank you" such as a T-shirt or a gadget in exchange for backing it. Often they are "pre-selling" a product or service without sacrificing company equity, meaning backers receive no ownership stake in the projects they support. All ownership and copyrights remain with project owners. Whether a backer gets the reward when the funding goal is not met depends on the specific platform's rules. Fixed funding sites do not require that you fulfill rewards, though you do return money to backers. In flexible funding, however, the expectation is still reward fulfillment.
Equity crowdfunding
On sites that have equity crowdfunding, investors pledge money in exchange for equity or shares in the company.
Debt crowdfunding
Campaigners on debt crowdfunding sites ask investors to loan them money, and then repay them on a fixed repayment schedule with a specified interest rate during the term of the loan.
Flexible and fixed funding
Crowdfund sites may offer only flexible or fixed funding, or the sites may give campaigners the option to decide which type of finding they want. Flexible funding allows a campaign to keep contributions, while fixed funding returns money to donors. Campaign creators should weigh their options seriously because, even though they can keep funds regardless of whether they reach their goal, with flexible funding they will still be responsible for fulfilling rewards. Since crowdfunding thrives on trust, an additional consideration for opting for flexible funding is that if you keep the money but never create the product or complete the service to which you promised, backers may become disgruntled.
Who uses crowdfunding sites?
Individuals
Those who want to raise money for a special event, like a honeymoon, or need financial assistance with an unexpected expense, such as a pet's surgery, can do so on several crowdfunding platforms. Friends and family can also set up projects that help a loved one with medical expenses or accomplish a goal.
Non-profits/community activists
Those looking to raise money for a good cause can use crowdfunding sites to solicit funds from like-minded individuals. This group might include teachers raising money for their classrooms, individuals and groups seeking donations for volunteer trips and charities seeking new revenue streams. Some platforms allow groups to have a permanent presence to continually generate revenue.
Entrepreneurs
Startups and/or existing businesses can use crowdfunding to get consumer validation before they commit big money. No matter the size of the company, crowdfunding is frequently used as an alternative avenue to replace traditional venture capital money or unattainable bank loans.
Creatives
The original early adopters of crowdfunding, artists such as writers, gamers, and filmmakers, continue to capitalize on this new source of revenue. They are more likely to get support on certain crowdfunding platforms than on others.
Thank you, you have successfully subscribed to our newsletter!
We value your privacy. Unsubscribe easily.
Expert reviews for crowdfunding sites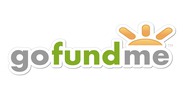 GoFundMe, based in San Diego, launched in May 2010. Its users collectively raise about $4 million every day in varied categories such as education, medical, volunteer and emergencies. To date it has raised in excess of $2 billion. Some say it is the third most successful crowdfunding platform after Kickstarter and Indiegogo.
Read More

Indiegogo, which started in 2008, was the first crowdfunding platform to hit the Internet. It has had a global reach from its onset, with people in at least 224 countries and territories now creating campaigns. Potential donors choose from categories that include writing, politics, small business, comic and animals, as well as an extensive list of subcategories.
Read More

Since its inception in Brooklyn in 2009, Kickstarter has helped campaign owners raise nearly $2 billion to fund over 92,000 projects. It's a haven for creative projects across diverse categories such as dance, food, music and games, as well as a variety of subcategories, and has quality name recognition. Originally only for those living in the USA, Kickstarter continues to expand globally. In 2015 Kickstarter became a Public Benefit Corporation, which means that they are obligated to consider the impact of their decisions on society, not shareholders.
Read More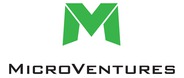 MicroVentures, based in both San Francisco and Austin, was founded in 2009. The company connects both accredited and nonaccredited investors to startup companies for equity-based crowdfunding, and they offer both primary and secondary investment opportunities. They were one of the financial industry's first organizations that merged crowdfunding with the venture capital industry. Facebook used MicroVentures to raise money.​
Quality checks: MicroVentures conducts detailed analyses of the startups that apply to be on its platform. Criteria include the odds of profitability and the amount of risk involved. Any startup that meets these standards is eligible to receive help in raising capital from angel investors, making it well-positioned to be funded.
Reputation: As a broker-dealer platform, the company is registered with the Financial Industry Regulatory Authority. Its brokers work closely with investors to connect them to the right startups. High standards means that it accepts less than 0.5% of companies who apply for listing on the platform. Personal relationships and attention are two hallmarks of investor customer service.
Fees: MicroVentures takes a 10% fee (5% from the issuer and 5% from investors) from each successful raise. If the full amount of an offering is not raised, then all investor money is returned.
Any stage allowed: MicroVentures takes applications from startups seeking seed money to get going, as well as established companies looking to expand into new markets.
Streamlined process: A company should expect to receive final approval for funding six weeks after it submits its application. After it is funded, funds are dispersed within two weeks.
Best for: MicroVentures funds startups, especially those in technology, consumer products and services, healthcare, media and entertainment and telecommunications industries.

DonorsChoose is a registered nonprofit organization with offices in New York and San Francisco. It was launched by a Bronx history teacher in 2000 and allows individuals to donate directly to public school classroom projects. DonorsChoose is open to every public school in America. With a team of 80, many of whom are former teachers, the site's nearly two million supporters have vetted and funded more than 600,000 projects to date.
Built-in audience: The platform is for teachers to run fundraisers to pay for pencils, microscopes or any other classroom supply. Its unique niche within the crowdfunding industry means that people who want to support such causes know exactly where to go.
High success rate: About 70 percent of projects are successfully funded. If donors support a project that doesn't get funded, their money is refunded in the form of account credits, which can be used to fund another project or to send a gift card to the teacher whose project they supported.
Fees: Teachers pay nothing to use the site. DonorsChoose pays for costs through donations. Donations are tax deductible.
Deadline flexibility: Teachers can set up to a four-month deadline for projects, but many have shorter timeframes.
Help with administrative work: In part to ensure project integrity, DonorsChoose uses the money raised to purchase the materials teachers have requested, the items are purchased and fulfilled internally, and they ship them to the school. Letters of thanks, photos and reports about how each dollar was spent is sent to donors by teachers.
Best for: DonorsChoose is tailor-made for teachers who want to improve their classrooms by providing needed supplies.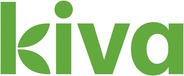 Kiva, headquartered in San Francisco, is a registered nonprofit, microlending organization, allowing people to lend money via the internet to low-income entrepreneurs and students in over 80 countries.  It was founded in 2005 with the mission to reduce poverty through microfinance loans that create growth opportunities for people who would otherwise have no access to bank loans. Kiva has earned a 4 out of 4 star rating from Charity Navigator.
Fees: Kiva never collects interest on loans, and individual Kiva lenders do not receive interest from loans they support on Kiva. Two-thirds of Kiva's operating costs are covered by donations made by Kiva lenders. Grants and donations from foundations and supporters cover the remaining costs.
Zip: Kiva Zip launched to drive innovations in person-to-person lending. Zip provides 0% interest on loans up to $5,000 for small businesses and entrepreneurs who meet certain character and trust requirements.
Field partners: Donations go to microfinance organizations, called field partners, around the world. These on-the-ground partners attend to administrative tasks such as screening borrowers.
Repayment: Repayment numbers are inspiring. Borrowers repay nearly 99 percent of the funds they receive, which means that lenders tend to put their money into another worthy cause to continue the cycle of giving. Borrowers work with field partners to set repayment schedules that match their needs.
Lending teams: People form and join teams from colleges or businesses, or teams focus on common interests. This team support helps boost campaign visibility.
Best for: Kiva is an excellent way for social impact investors to help people around the world with as little as $25, the of which benefits life altering in pulling them out of poverty, building confidence and self esteem, and providing positive role models to future generations of budding entrepreneurs.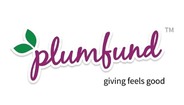 Plumfund is a crowd-gifting platform. It was created by the founders of Honeyfund, a free honeymoon registry that was named one Time.com's 50 best websites of 2012.  Plumfund prides itself in its simplicity of use. There is no vetting or tilting and no funding or goal requirements. Plumfund is a modern take on a traditional method of gift-giving, backed by 10 years of gift-giving expertise.
Read More

Patreon, headquartered in San Francisco, was launched in 2013 by musician and Patreon CEO Jack Conte after he struggled to turn a profit for his musical content. The platform is a unique crowdfunding model for artists and content creators of all stripes. Rather than a one-time contribution YouTubers, musicians, and all types of artists obtain funding from their fans or patrons, on a recurring basis, or per work of art.
Read More

CrowdMole, conceived in 2015 and headquartered in Ridgefield Park, New Jersey, is an instant payment crowdfunding platform that builds social communities for small businesses and entrepreneurs. They limit 20 live projects at a time so they can invest their attention and resources into helping those projects succeed. CrowdMole provides multiple rounds of crowdfunding, which allows businesses to expand previous rounds of crowdfunding to increase brand awareness.
Core Values: Social good core values defines CrowdMole.  They help build social communities that empower entrepreneurs and small businesses. The SOCIALGOOD REWARDS® trademark is the company commitment to publishing social good projects, which benefits both the project creators and backers.
Dashboard: CrowdMole's extensive dashboard gives you access to metrics and backer information. You can build rapport with your backers with an extensive email list. They also provide comprehensive social media marketing tools and is an instant payment platform.
Fast responses to inquiries: CrowdMole's website automatically allows you to chat via Facebook messenger or make contact via Twitter both of which makes it easy for you to interact from anywhere in the world. The company generally responds within one hour.
Global: CrowdMole allows projects from around the world to be crowdfunded. They use Google Translate to translate crowdfunding campaigns into English.
CrowdMole checklist: A convenient checklist for everything you need to create a successful crowdfunding campaign is provided on CrowdMole's website. Use the checklist as you complete your profile and set up an account.
Multiple rounds of crowdfunding: CrowdMole is a pay-as-you-go, no obligations or long-term commitments site. It allows for up to four rounds of crowdfunding so that small businesses and entrepreneurs can build on every round of crowdfunding for optimal results.
Best for: CrowdMole is best for social good projects, including international small businesses, as well as individual inventors and entrepreneurs.
Disclaimer
Information in this guide is general in nature and is intended for informational purposes only; it is not legal, health, investment or tax advice. ConsumerAffairs.com makes no representation as to the accuracy of the information provided and assumes no liability for any damages or loss arising from its use.
Thank you
Keep an eye on your inbox, the latest consumer news is on its way!