Written by

Edited by
Crowdfunding websites allow individuals and business owners to raise funds for any project by accessing a large number of potential backers.
Many people use well-known crowdfunding platforms, and while those sites have a loyal base of backers, the competition for views is fierce. Consider the differences between platforms so you can choose the one that will connect you with backers who are interested in your type of project and can provide a substantial level of support. Use our guide to research and find the best crowdfunding website for you.
Why trust ConsumerAffairs?
Our recommendations are based on what reviewers say.
4,354,002 reviews on ConsumerAffairs are verified.
We require contact information to ensure our reviewers are real.
We use intelligent software that helps us maintain the integrity of reviews.
Our moderators read all reviews to verify quality and helpfulness.
Compare Reviews for Top Crowdfunding Sites

Read 5 Reviews

From the creators of Honeyfund, Plumfund is a crowdfunding sight that best suits people that are looking to raise money for a special occasion. The companies easy three step process makes raising money effortless for users.

Chat with a ConsumerAffairs decision guide

Live agent

Read 394 Reviews

GoFundMe is a fundraising platform that allows users to source funds for personal or professional projects. The site takes five percent of each donation, but is free to the user and easily syncs with social media.

Chat with a ConsumerAffairs decision guide

Live agent

Read 248 Reviews

Indiegogo is a fundraising platform used by artists, musicians, entrepreneurs and humanitarians to finance projects. It has flexible billing options, integrated data and marketing tools available for its users.

Chat with a ConsumerAffairs decision guide

Live agent

Read 91 Reviews

Kickstarter is a fundraising platform for creative projects. It is famous for its "all or nothing" policy of funding, wherein users are not charged for their pledges until the fundraiser reaches the pre-set goal for the project.

Chat with a ConsumerAffairs decision guide

Live agent

Read 46 Reviews

Patreon provides funding services to help creators achieve their goals of supporting themselves with their work. Patrons make a monthly pledge and receive access to patron-only content and other perks.

Chat with a ConsumerAffairs decision guide

Live agent
Read Author Review

DonorsChoose is an online platform designed to raise money for underfunded public schools. Projects are submitted directly by public school teachers and are fully vetted by the site when must-hit goals and deadlines are met.

Chat with a ConsumerAffairs decision guide

Live agent
Read Author Review

Kiva is a nonprofit organization that allows people to finance loans individually or in teams. The loans are offered at affordable interest rates to low-income or underserved populations in 86 countries around the world.

Chat with a ConsumerAffairs decision guide

Live agent
Read Author Review

MicroVentures combines venture capital with crowdfunding options for startups. Founded in 2009, MicroVentures allows angel investors to back projects, all of which are vetted at similar rates to venture capitalists.

Chat with a ConsumerAffairs decision guide

Live agent
What is crowdfunding?
Crowdfunding is a way to raise funds for financial needs, emergencies or special projects by posting your request on an online platform and asking people to contribute.
For example, people have used crowdfunding to pay their bills after a car accident or job layoff and to raise money for funerals and weddings. GoFundMe reports that it supports over 250,000 medical fundraisers annually and collectively raises over $650 million.
What are the types of crowdfunding platforms?
There are a few different types of crowdfunding sites, with each created to serve a different purpose. Here are a few common types:
Reward-based: Platforms like Kickstarter and Indiegogo allow creators to offer rewards or incentives to backers who contribute to their campaigns. This type of crowdfunding is popular with individuals launching a new product or business.
Donation-based: Donation-based platforms, such as GoFundMe and Plumfund, focus on charitable causes or personal fundraising. People can donate money to support individuals in need, disaster relief efforts or community projects.
Debt-based: Platforms such as Prosper use peer-to-peer lending. Borrowers repay their crowdfunded money plus interest, and those who loan money to borrowers earn a percentage back on their investment.
Equity-based: On sites that have equity crowdfunding, investors pledge money in exchange for shares in a company.
Pros and cons of crowdfunding sites
Using crowdfunding to finance your needs or projects can help you raise money without taking on a personal loan or racking up credit card debt. However, there are some downsides to relying on crowdfunding.
Pros
It's easy for anyone to use.
There are a number of different crowdfunding styles and models.
Donated funds do not need to be repaid with certain crowdfunding models.
Crowdfunding can help test your project's chances of success.
Cons
It's not ideal for covering multiple emergencies or ongoing bills.
Crowdfunding beneficiaries are charged fees.
Backers can have high expectations.
Getting enough backers can take time.
While crowdfunding platforms are easy for most people to use, they are not a reliable source of funds for all of your big bills or more than one emergency. Friends and family might be sympathetic enough to give once, but they might not feel the same way if you create multiple campaigns in a short time span.
For those who want to use crowdfunding for a new business idea or product, it can help you secure flexible funding and validate that your idea is worth pursuing. However, be prepared to put time and effort into getting eyes on your campaign, and know that backers can have high expectations when it comes to your final product.
How do crowdfunding sites work?
If you are using a crowdfunding site to launch a campaign, most sites are easy to navigate, and a donation page can be created within minutes. You will be able to choose your campaign's title, duration, and desired fundraising goal, and you can disclose as much or as little information as you would like. After your campaign is published, you will be able to share the link with your family and friends and on your social media pages.
Depending on the platform's fee structure, you will pay either a one-time platform fee, a transaction fee for each donation or both. Some sites, like Kickstarter, charge fees only if your campaign is fully funded.
If you are using crowdfunding as a way to invest, each site will have its own unique process. Some sites, like Fundrise, allow you to crowdfund with other investors in real estate. You can earn a percentage back on the financing you provide, but the return rate will vary based on your investment amount and the current market. Other sites might allow you to secure a stake in the company you help crowdfund.
How to choose a crowdfunding site
Young Pham, project manager of the business news and review site BizReport, says that the factors he personally looks at when considering a crowdfunding site are the site's active community, quality control and security.
"First, you need to check if the site has an active community or not," said Pham. "After all, crowdfunding only works if there is a community of people who trust that particular crowdfunding site."
Pham said to look at the following stats when researching crowdfunding platforms:
The number of people who have raised money through the site
How much money the site has helped raise
The ratio of successful to unsuccessful campaigns on the platform
The community's level of social media engagement
Pham also recommends reviewing a site's quality controls and safety measures. "Quality control simply refers to a set of rules and policies that a crowdfunding site puts in place to ensure its platform is not abused or exploited by bad actors," said Pham.
You should also compare different platforms' restrictions and fees. Consider how much the fees will affect your project goal. Will you still get your funds if you don't meet your pledge goal?
Crowdfunding alternatives
While crowdfunding could work for a one-off financial emergency, it is not the best solution for everyone or every situation. Here are other options to consider when you need money quickly:
Personal or emergency loans: Some lenders will approve and fund a personal loan or emergency loan the same day you apply. The only downside is that your loan approval and rate are based on your creditworthiness.
Special financing: For medical or pet emergencies, many doctors and veterinarians offer special 0% financing for up to 24 months through CareCredit by Synchrony Financial.
0% APR credit card: Instead of reaching for the regular credit card in your wallet, which might have a high interest rate, see if you qualify for a card with a promotional annual percentage rate (APR) of 0%. A 0% APR promotion may be offered for a period of six to 21 months, and it can save you money if you repay your debt before the promotional period ends.
Tap into equity: If you need money and aren't in a rush, you can use your home equity to get a cash-out refinance or home equity loan. The process is not as quick as getting a personal loan or credit card, and it comes with fees.
One option you should never turn to, even when money is tight, is a payday lender. Payday lenders and other predatory lenders will grant you funds quickly, but their interest rates are astronomically high.
FAQ
Who can use a crowdfunding site?

Crowdfunding sites are accessible to anyone, even small businesses and charities. Not all platforms accept every type of campaigner. For example, DonorsChoose is designed for educators only.
How much do crowdfunding sites cost?

Costs will vary from one crowdfunding site to the next, but you should look for platform fees, payment processing fees and additional service costs. GoFundMe only charges fees per donation (2.9% + $0.30), while Indiegogo charges a 5% platform fee as well as a transaction fee (3% + $0.20). The money you receive might also be subject to taxes at the end of the year.
Do you pay back crowdfunding?

For donation-based or reward-based crowdfunding, you are not required to repay the donations unless you promised a product in exchange for the pledged amount and can no longer fulfill it. If you use debt-based crowdfunding, you will be expected to repay what you received plus interest, similar to a personal loan.
Can I use a crowdfunding site anonymously?

Some crowdfunding platforms allow you to make donations without revealing your name or donation amount to the public. But your name will typically be revealed to the crowdfunding campaign's beneficiary. And you cannot start your own crowdfunding campaign without giving your name and details. If you would like to keep your situation private, you can always have a trusted friend or family member host the campaign for you.
Thanks for subscribing.
You have successfully subscribed to our newsletter! Enjoy reading our tips and recommendations.
About the top crowdfunding companies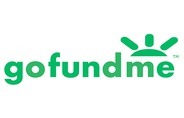 GoFundMe, based in San Diego, launched in May 2010. Its users collectively raise money every day in varied categories such as education, medical care and emergency assistance. To date, it has raised in excess of $9 billion.
Read more about GoFundMe

Indiegogo has developed a global reach since it started in 2008. It now has donors across 235 countries and territories. Potential donors choose from projects related to art, green technology and local business, among an extensive list of categories.
Read more about Indiegogo

Founded in 2009, Kickstarter is based in Brooklyn, New York. It has helped campaign owners raise more than $7.3 billion to fund over 592,000 projects. It's a haven for creative projects across diverse categories such as dance, food, music and games, as well as a variety of subcategories. In 2015, Kickstarter became a benefit corporation, which means it is obligated to consider the impact of its decisions on society and not just shareholders.
Read more about Kickstarter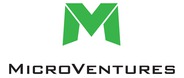 MicroVentures was founded in 2009 and is based in Austin, Texas, and San Francisco. The company connects both accredited and nonaccredited investors to private companies for equity-based crowdfunding and offers both primary and secondary investment opportunities. It was one of the financial industry's first platforms to merge crowdfunding with the venture capital industry.

DonorsChoose is a registered nonprofit organization headquartered in New York City. It was launched by a history teacher from the Bronx in 2000 and allows individuals to donate directly to public school classroom projects. Its team includes many former teachers. DonorsChoose is open to every public school in America, and over 5.7 million donors have used the platform to fund more than 2.6 million projects to date.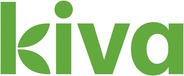 Kiva, headquartered in San Francisco, is a registered nonprofit microlending organization. It allows people to lend money to low-income entrepreneurs and students in over 70 countries. It was founded in 2005 with the mission to reduce poverty through microfinance loans that create growth opportunities for people who would otherwise have no access to credit.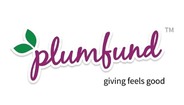 Plumfund is a crowd-gifting platform. It was created by the founders of Honeyfund, a free honeymoon registry. Plumfund prides itself on its simplicity of use. There is no vetting or tilting, and there are no funding or goal requirements.
Read more about Plumfund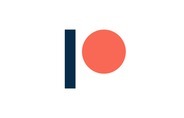 Patreon, headquartered in San Francisco, was launched in 2013 by Jack Conte and Sam Yam after Conte struggled to turn a profit from his musical content. The platform helps artists and content creators of all stripes crowdfund from their audiences. Rather than receiving a one-time contribution, creators obtain funding from their patrons on either a recurring basis or per work of content.
Read more about Patreon
Disclaimer
Information in this guide is general in nature and is intended for informational purposes only; it is not legal, health, investment or tax advice. ConsumerAffairs.com makes no representation as to the accuracy of the information provided and assumes no liability for any damages or loss arising from its use.
Comparing
×
You're signed up
We'll start sending you the news you need delivered straight to you. We value your privacy. Unsubscribe easily.