Best Credit Card Processing Companies


Written by
For an online business, subscribing to a credit card processing company ensures smooth transactions on your site. Read our guide to research and discover the best credit card processing company for you. We compared software, equipment, fees and compliance costs.
Why trust ConsumerAffairs?
Our recommendations are based on what reviewers say.
4,309,661 reviews on ConsumerAffairs are verified.
We require contact information to ensure our reviewers are real.
We use intelligent software that helps us maintain the integrity of reviews.
Our moderators read all reviews to verify quality and helpfulness.
Compare Top Credit Card Processing Companies

Read 129 Reviews

Host Merchant Services (HMS) provides point of sale services, including payment processing hardware and software. The company also hosts business websites. It has been in business since 2009 and is headquartered in Newark, Del.

Chat with a ConsumerAffairs decision guide

Live agent

Read 138 Reviews

Upserve is a smart restaurant management assistant serving up everything a business needs to run a smoother operation. Upserve can manage the entire restaurant, from employees to guests via a smartphone, tablet or computer.

Chat with a ConsumerAffairs decision guide

Live agent

Read 23 Reviews

From PayPal, Braintree is a credit card processing system that lets merchants sign up easily and start accepting payments within minutes. Merchants can expect to receive funds within two to four business days.

Chat with a ConsumerAffairs decision guide

Live agent

Read 692 Reviews

Square is a mobile payment service allowing vendors to accept payments via the app, a physical card reader attached to a smart phone, a checkout stand connected wirelessly with Apple Pay or a tablet-based terminal stand.

Chat with a ConsumerAffairs decision guide

Live agent

Read 397 Reviews

Thousands of merchants across the USA and Canada trust National Processing for credit card and ACH processing. Transparent low pricing and 100% satisfaction guarantee. Experience the National Processing difference, call today!

Chat with a ConsumerAffairs decision guide

Live agent

Read 79 Reviews

Fattmerchant specializes in a variety of rates and solutions for the credit card processing industry. The company covers a wide variety of industries, from restaurants to hotels to retail.

Chat with a ConsumerAffairs decision guide

Live agent

Read 299 Reviews

Flagship Merchant Services offers credit card processing to businesses ranging from retail stores and restaurants to e-commerce sites and mail-order businesses. Solutions include POS systems and a digital loyalty program.

Chat with a ConsumerAffairs decision guide

Live agent

Read 34 Reviews

Credit card processing service focused on small and independent businesses. Integrates with POS software. Allows mobile and online payments. Accepts all major credit cards.

Chat with a ConsumerAffairs decision guide

Live agent
Read 274 Reviews

iPayment is a credit card processing system used by more than 153,000 small businesses throughout the U.S. Services include next-day funding and dedicated account representatives. It also accepts all major credit cards.

Chat with a ConsumerAffairs decision guide

Live agent
Read 170 Reviews

Total Merchant Services is a company that offers credit card processing and payment solutions to merchants in the U.S. and Canada, with no contract. Total Merchant Services has helped over 500,000 customers grow their business.

Chat with a ConsumerAffairs decision guide

Live agent
Read 105 Reviews

Blue Dog provides various credit card processing and POS solutions ranging from ApplePay and chip card readers to more basic services including check processing.

Chat with a ConsumerAffairs decision guide

Live agent
Read 84 Reviews

Payline Data offers complete credit card processing for businesses of all sizes. They process credit cards for thousands of US based merchants. Services include fraud protection, electronic invoicing, customer insights and more.

Chat with a ConsumerAffairs decision guide

Live agent
Read 56 Reviews

Aliant is a Florida-based company with 14 years of experience in credit card processing. Their approval/boarding process is quick and easy, and services range from electronic payments, eCommerce, merchant funding and more.

Chat with a ConsumerAffairs decision guide

Live agent
Read 28 Reviews

Precise Pay is a member of the NACHA and provides ACH and web solutions. Their credit card processing system offers businesses cloud-based POS system, 1.6% flat rate pricing, API integrations, 24/7 support and more.

Chat with a ConsumerAffairs decision guide

Live agent
Read Author Review

BluePay offers merchants credit card processing solutions to fit their needs, including affordable processing rates, secure technology and batch credit card processing. POS systems and mobile processing are also are offered.

Chat with a ConsumerAffairs decision guide

Live agent
How to choose a credit card processor
Total fees and costs
Some payment processing companies share their rates and fees on their websites. But most credit card processing companies break down their costs into several main categories, so you might not get an all-inclusive quote upfront. When you contact a sales rep, ask about their initial fees. Also, get a comprehensive list of recurring fees before signing up so you can avoid any surprise charges in the future.
Software: Some smaller processors offer free apps to get you started. But companies who work with high-volume credit card processing companies might face an initial cost to purchase the payment processing software. Due to security enhancements, payment processing software often needs regular upgrades, which may or may not be free.
Equipment: Some processors offer free terminals or mobile card readers, but this might not be comprehensive enough for your needs. Sometimes the equipment has to be upgraded, and this usually involves a fee for new equipment. A recent example is the need for businesses to begin accepting credit cards with computer chips.
Miscellaneous fees: While the top companies minimize hidden fees to remain competitive, it's still important to ask first about additional charges for installation, new contracts and any early cancellation penalties. If the processing company is not transparent about fees on their website, ask a lot of questions and get quotes in writing.
PCI compliance costs: Every merchant must meet the requirements of the Payment Card Industry (PCI). These requirements ensure that companies who process, store or transmit credit card data sustain a secure environment. If the requirements are not met, merchants may be fined. Some processors charge a PCI-compliance fee so be sure to ask if this is applicable to your situation.
Chargeback fees: Merchants must pay this additional charge to credit card processors every time the business cancels a transaction and refunds money to a client.
Online transactions: Processors often consolidate online transaction fees into one monthly payment, but sometimes they offer smaller costs per transaction for smaller businesses.
Monthly maintenance: Many credit card processing companies require a monthly fee to cover customer support, account management, technical support and the general operating costs of the merchant's system.
Interest and flat fees per transaction: Each time the seller accepts a card payment, they typically pay a standard flat rate per sale. Plus, a fixed percentage of the total value of their sale also goes to the credit card processing company.
Monthly sales-processing limits
Not every credit card payment handler can efficiently accommodate more than $10,000 in sales in one month, so always check the standard sales volume that each processor is equipped to manage. Small businesses often save money working with processors that have lower-volume transaction limits or specialize in small businesses or startups. You also need to consider how fast your company is growing and if the credit card processing company can handle your current growth rate.
Pricing model options
Many credit card processing companies specialize in certain industries or businesses of specific sizes. Target processors that match your needs and then ask specific questions that relate to your business.
Most processing companies can handle a brick-and-mortar store that also has an online presence. If you have other needs, such as mobile services, phone orders, mail orders (or a combination of any of these or other options), talk to a sales rep and convey your business needs. Some payment processors offer month-to-month options with no cancellation fees.
Payment types
Most credit card processing companies offer various types of card readers and customizable accessories needed to help businesses accept payments. Some also help you upgrade when there are new payment options.
"EMV-enabled" terminals: "EMV" is an acronym for Europay, MasterCard and Visa, and it refers to all card readers that accept chip cards for greater fraud protection. As of October 1, 2015, all merchants are now liable for counterfeit-card transactions. Having an EMV card reader provides an essential safeguard against this additional financial risk. While traditional machines that only accept cards with a magnetic stripe on the back are still in use, it's best to look for a company that offers an affordable, upgraded EMV terminal. Most terminals still provide swiping capabilities.
NFC payments: Near-field communication (NFC) technology lets customers pay with various types of digital wallets using their smart phone or other mobile devices. They require a contactless POS reader that emits a special radio signal for wireless devices, so buyers can check out with a few taps on their touch screen smart phone or tablet while they're in close range of the digital-payment terminal. Google Wallet, Android Pay and Apple Pay are examples of NFC payments.
Contactless smart cards: These payments involve waving or tapping a contactless credit card with the appropriate payment device or NFC-enabled mobile device. Contactless chip cards and NFC-enabled mobile devices use the same industry-standard technology that has been approved by the payment networks. The industry is moving away from magstripe cards to EMV cards, but there are still many contactless smart cards that have been issued by major credit card companies.
POS systems: Point-of-sale systems are especially important for brick-and-mortar retail outlets since they come with cash registers, specialized touch-screen monitors, barcode scanners, printers, receipt printers and card readers. Fees vary widely depending on the specific functions needed for each store. Talk to a sales rep to get a quote.
Mobile card readers: These light, portable attachments plug into smart phones and tablets to enable payments at more informal settings or on-the-go processing. There are also models that accept EMV, NFC, and contactless cards.
Customer support
Even with a great credit card payment system in place, something can always go wrong. Working with a company that has several different means of communication available is ideal so that business owners can get help promptly. Top processors may sometimes offer customer support up to 24 hours a day via phone, email or online chat sessions.
Types of credit card processor companies
All-inclusive companies for multi-platform businesses
These payment processors coordinate simultaneous card payments in-person at retail stores through custom-designed POS terminals as well as online, over the phone and by mail order. Since this service is more complex, they typically offer 24/7 phone support. Rates and fees vary widely.
Online businesses
This type of payment service is perfect for businesses that operate entirely from their online store. Some of these companies offer the ability to analyze customer data, customize the virtual checkout experience, and much more. They also have systems that are well optimized for online shopping via mobile devices.
Companies serving low-volume or mobile businesses
Most suitable for small businesses working at variable locations, these payment processing companies offer fully optimized card payments online across all mobile devices. Additionally, they allow POS card purchases in-person with portable card readers that attach to most smartphones and tablets.
Credit card processing FAQ
What is the cheapest way to process credit cards?

If you have a small business, there are a few things you can do to make sure your credit card processing is as cost-effective as possible:

Go for flat rates: Make sure your credit card processing company has flat rates for credit card processing rather than tiered pricing. By choosing a company with flat rates, you lock in the same monthly fees with no hidden qualifying rates.
Look into merchant service providers (MSP): If you choose a merchant service provider (MSP) rather than a bank, your cash flow will be far more efficient and secure.
Streamline your payments: Some companies offer transaction processing that integrates with your accounting software. If you choose a company that does this, you save time and eliminate the potential for human error.
Choose a company with a history of strong security: When choosing your credit card processor, select one with a solid history of proper security and fail-safe measures.

Remember:

Higher transactions are always cheaper.
The fees associated with swipe transactions are cheaper than keyed-in transactions.
The type of business you run will affect your transaction fees.
What is the average fee for credit card processing?

There are two types of processing fees to consider:

Swiped fees average 1.5% to 2.9%.
Keyed-in fees average about 3.5% because they are at higher risk of fraud.
What is a good effective rate for credit card processing?

The effective rate for credit card processing depends on your provider, but on average, you're looking at 2.5% to 3.3%.
How can I accept credit card payments for my small business?

There are a few steps involved when you want to accept credit cards for your small business:

Decide how you want to accept payments: If you're a landscaper, you'll most likely be accepting cards in person with a mobile card reader. However, if you're an artist working remotely, you will most likely accept payments online.
Decide on a merchant service provider (MSP): When choosing your MSP, look for the one that facilitates the payment type you want (mobile card reader, online or in-person), has secure technology and charges fair fees.
Finally, set up the system for how you accept credit cards: For online payments, you will need to join a gateway like PayPal. For in-person payments, you will need a point-of-sale (POS) system. And for mobile payments, you will need a mobile card reader like Square.
How much is a credit card machine for my business?

There are two types of credit card machines:

Traditional terminals: $100 to $1,000. These are the machines you see at your local store and can range from low-tech to more modern terminals that support phone swiping.
Phone swipers: $50 to $100. These types of card machines plug directly into your smartphone or tablet and work well for mobile purchasing.
Can you negotiate credit card processing fees?

There are several fees associated with credit card processing, but the only fees that are negotiable are the markup fees. These fees include:

Processing rates
Transaction fees
Monthly fees
Software, gateway and processing equipment fees
How do I choose a credit card processing company?

When choosing a credit card processing company, you should take these steps:

Decide how you accept credit card payments: If you have a store, you may want to choose a credit card terminal. If you have an on-the-go business, a mobile card reader is your best option. Choose a processing company that can facilitate what you need.
Estimate how much money you will be processing per month: For smaller transactions under $3,000 a month, you may want to choose a company that charges flat rates with no annual fees. If you are processing more than that, a full-service processor with lower rates may be a better option.
Gather quotes from at least three options: Call and speak to at least three companies to gather a range of quotes. Remember, don't settle for the first company that sounds good.
Understand all the fees: Once you have a few chosen companies, make sure you understand all the fees associated with processing — this includes any monthly fees, chargeback fees, gateway fees and contract cancellation fees.
Research the equipment cost: Sometimes outright purchasing the equipment needed to process credit cards is cheaper in the long run, especially if the processing company has a long-term leasing fee.
How long does it take for a merchant to receive funds?

Although the time it takes from when a card is charged to the time funds are deposited into a merchant's bank account varies, it usually takes within 24 hours to three days.
Thanks for subscribing.
You have successfully subscribed to our newsletter! Enjoy reading our tips and recommendations.
Credit card processing reviews

iPayment, Inc. provides payment processing solutions for small and medium-sized businesses (SMB). The company has been around for over 17 years and serves 150,000 SMB customers.
Read more about iPayment

Since its beginning in 2001, this company is an established leader in the transaction processing industry. The company welcomes small and medium-sized businesses, but caters to big companies. Their top clients include Subway, Verizon, Mac Tools and Avon.
Read more about Flagship Merchant Services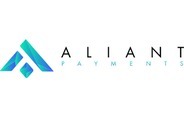 Established in 2003, this company is based in Fort Lauderdale, Florida. They provide credit card processing and payment processing for accounts around the world.
Read more about Aliant Payment Systems

Payline Data works with merchants and businesses to provide solutions for their credit card processing needs. Payline Data integrates with your existing platform and can also allow for mobile payments using a mobile reader or on your business's app.
Read more about Payline Data

Total Merchant Services was founded in 1996 and provides merchant services for businesses across the United States and Canada. Their services allow businesses to accept all major credit and debit cards, including EBT, without signing a contract.
Read more about Total Merchant Services

Founded in 2014, Fattmerchant offers subscription-based credit card processing solutions designed for small businesses. Fattmerchant keeps their service simple and clear, eliminating hidden charges or surprise fees.
Read more about Fattmerchant

Headquartered in Santa Margarita, Calif., Precise Pay is a payment processing service designed for both established stores and startup entrepreneurs alike. Precise Pay is powered by Electronic Cash Systems.
Read more about Precise Pay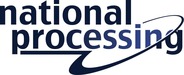 National Processing provides a variety of  merchant processing products for any sized business. They provide personalized partnerships through dedicated account executives that will work with each company's processing needs. National Processing boasts guaranteed low rates, high-risk accounts solutions and no hidden fees.
Read more about National Processing

Blue Dog Business Services was founded in 2010 to help make complex business products simpler. With comprehensive, easy ways to handle payment processing, Blue Dog puts customer service at the heart of its business model.
Read more about Blue Dog Business Services

Founded in 2001, the company handles payments for all types of small to medium-sized businesses, especially local businesses. They've received an award for the "Best Channel Vendor" from "Business Solutions" magazine every year from 2009 to 2016.
OmniShield Assure security: This patented system offers an added layer of data encryption to minimize financial losses from counterfeit cards and reduce fraud liability.
Experience in multiple business venues: Mercury has custom-tailored solutions developed from working with six categories of restaurants, six categories of major retail outlets and service-oriented establishments like salons, spas, car washes and golf clubs.
Mercury StoreCards: Create distinctive StoreCards, which are part gift card and part payment card. The cards offer cash-back rewards for your frequent customers. A Card Studio website also lets customers purchase personalized gift cards online.
MercuryGift cards: You also get access to gift card services with unlimited free transactions for merchants who process credit cards with Mercury.
POS and device choice flexibility and integration: Vantiv Integrated Systems works with POS software developers to imbed payment technology into POS systems.
The Developer Network for Integrated Payments: This company offers services that provide pre- and post-integration support. This allows for a customized approach to the integration process.
Accelerated funding option: Vanity Integrated Payments offers an Accelerated Funding option, which gives qualifying applicants funding the same day or next day.

Jack Dorsey, co-founder of Twitter, is Square's CEO and co-founder. The company offers a credit card reader that attaches to your smart phone or tablet as well as wireless equipment for other types of payments. 
Read more about Square

This service is highly reputable because it has the backing of the multinational J.P. Morgan Chase Bank corporation, an organization founded in New York in 1799.
Free EMV (chip card) terminal: As a sign-up bonus, new merchants receive a complementary EMV terminal.
Wide selection of payment technology: A variety of credit card machines, EMV/Contactless terminals, online payments, mobile credit card processing and more. Chase will help you choose the right systems and devices for your business.
Accept both EMV chip cards and contactless payments: Chase offers a next-generation device that accepts smart cards, NFC and RFID contactless payments, manual-entry payments, debit and credit card swipes and more.
Accept international payments: With Chase Paymentech, process online payments in more than 130 currencies.
"SafeTech" fraud tools: Features include real-time information on the physical location of the consumer and the computer or mobile device that was used to initiate the transaction.
Orbital Virtual Terminal: Get specialized pricing plans to adapt to the growth of your business across multiple selling platforms. With Chase Online Checkout, you can manage your business by viewing daily sales activity.
Credit card processing rates: Start at 2.75 percent. See their website for more rate information.

A company processing about $11 billion dollars annually, BluePay has integrated with more than 320 different software platforms and has been trusted by more than 42,000 businesses since 2002. Blue Pay was the winner of CNP Award 2016 for Customer Choice for Best E-Commerce Platform/Gateway. Clients include Toshiba and Southwest.com, Clif Bar and Izuno.
Batch credit card processing: Process multiple credit card payments simultaneously and get instant approvals to make high-volume sales days run more smoothly.
Multi-level card processing capabilities: There are three levels of processing. Level one is standard card processing; level two is business-to-business; level three is business-to-business and business-to-government processing.
Canadian connections: BluePay offers additional support and connections for businesses with markets that span throughout both the United States and Canada.
Versatile payment packages: BluePay offers three high-value package plans: the starter plan, the professional plan (level two) and the enterprise plan (levels two and three). Each caters to startups, small businesses and larger corporations respectively.
Advanced tokenization solution: Protects stored data with "tokens" to increase security. Tokens are coded reference pointers transmitted via POS terminals or online payment systems.

This Denver, Colorado company began in 2005. PaySimple offers payment solutions to small business merchants, especially focusing on the service industries. This credit card processing company appeared in "TechCrunch" magazine in a 2015 article titled "Coaxing US Banking And Payments Into The 21st Century."
Collect touch signatures: Using the built-in functionality of Apple mobile devices that have fingerprint sensors, clients can complete transactions more securely with one touch of a finger.
Send e-receipts: After each transaction, this system will automatically send an electronic receipt to clients via email.
Mobile credit card reader: Syncs with your PaySimple account. The reader plugs into your audio jack on your smartphone or tablet.
Online appointment bookings: Using BookSimple, you get an easy-to-use system that saves you time. Sync up your calendar (Outlook, Google Calendar, iCal) to see all appointments in one location. It also enables customers to book appointments online and that system can connect to their final payments.
Easy billing management: This advanced system allows sellers to create auto-recurring bills for regular clients, make electronic invoices and sets follow-up reminders to keep the financial schedule on track.

This is a PayPal company that offers an online and mobile payments platform. BrainTree has a simple integration that gives your online business access to not only PayPal, but also to credit cards and debit cards, Bitcoin, Apple Pay, Venmo and Android Pay.
Read more about Braintree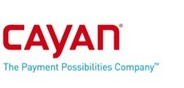 Cayan was started in 1998 and offers affordable credit card payment solutions to successful small businesses. Cayan's payment products are designed to help business owners streamline their in-house processing and offer top-quality customer service.
Equipment: Cayan offers a variety of payment equipment. Choose from simple devices to sophisticated devices that process EMV, mobile NFC and contactless cards.
Payment solutions: Cayan offers three payment options to choose from: Genius, which offers a wide variety of secure payment options for your customers; Flex, which offers a simple approach, online management and award-winning support; and Enterprise, which offers seamless integration for larger companies.
Gift cards: With Cayan's specialized software, businesses can sell gift cards or offer stored value programs. Get a free setup and a complementary welcome kit that contains 50 pre-designed, reloadable cards, or customize with your own design.
Mobile payments: Software solutions allow your business to accept payments via mobile devices. This makes it easier for certain customers to purchase more frequently. Cayan offers a mobile chip card (EMV) reader for added security.
Value-added services: Additional services offered by Cayan include business management and check processing. Cayan vets these outside suppliers.
On-screen marketing: A customizable user interface allows you to advertise offers and loyalty programs when customers reach the point of purchase.

National Bankcard provides a wide variety of credit card and debit card payment processing solutions for a variety of businesses. Prominent clients include Subway, BMW, Comfort Inn, KFC and Shell.
No setup fee: There's no charge to set up an account with National Bankcard.
POS options: Your customers can pay in a variety of ways, including Apple Pay, EMV chip cards and magstripe cards.
Mobile processing: Get a free credit card reader when you open an account.
No contract term: You won't be required to set a contract term when you ign up for a payment processing account. This saves you money if you need to reassess your use of the service.
No cancellation fees: Try out the service and the free credit card reader to see if the company is the right choice for your business. You can cancel without penalty.
Online signup: Signing up for National Bankcard's services is completely paperless. Start an account via the website and get started right away.
24/7 support: Support staff are on-hand at all hours of the day. Get your new account set up within 24 hours, and check in with live customer support representatives whenever you need assistance.
Optional peripherals: You can add a check scanner or a PIN pad to your terminal to allow your customers to pay with debit cards or with checks.

In business since 1998, CreditCardProcessing.com supports over 153,000 merchants. They pride themselves on offering great customer service and believes that—and competitive rates—sets them apart from the competition. This company is a reseller of iPayment.
Month to month contracts: Long-term contracts can be stressful for business owners who aren't completely sure of their credit processing needs from one season to the next. This flexible pricing allows businesses to try the service without making a financial commitment.
No cancellation fees: Try out CreditCardProcessing.com and if you decide it doesn't work for your business, you can cancel without paying any fees.
Guaranteed low price: If you can find a lower service price elsewhere, submit your current account processing statement or a competing offer in writing to CreditCardProcessing.com and they will beat it. If they can't beat the overall package, they'll send you a $50 American Express gift certificate.
Same-day approval: Apply for a merchant account online and receive same-day approval.
Free EMV-compliant and NFC-capable terminal: When you sign up for a merchant account, you'll receive a free payment terminal.
Free mobile reader: Also get a free credit card reader for your mobile device.
PCI-compliant fee: Note that there's an annual PCI-compliant fee, which is explained in detail on the company's website.

Payment Depot is a payment processing company based in Orange, California. The company cuts out the middlemen and can offer its clients wholesale rates on credit card processing.
Transparent terms: Payment Depot offers easy-to-understand terms and conditions that live up to its marketing material.
Four payment plans to fit your needs: The options are a Basic Membership, Most Popular membership, Best Value membership and Premiere Membership, which allows unlimited processing volume.
90-day guarantee: If you are not satisfied with the service within 90 days of opening an account, you will receive a full refund.
No contracts or cancellation fees: You can check out this service without making a long-term financial commitment.
Quick online application: The application takes 10 minutes and approval time is usually less than 24 hours.

Dharma Merchant Services provides payment solutions for retail locations, virtual stores and nonprofit organizations. The company uses a transparent pricing model, and the fees and rates are disclosed on their website.
Full disclosure rate comparison: Dharma Merchant Services is a self-described socially responsible company that provides clients with real rate comparisons (by line item) so they can find the best deal.
Paperless signup: Sign up online without needing to submit signed paper documents. Submission to approval happens within about two days, but it can also happen the next day.
Nonprofit reduced rate: Nonprofit organizations have access to reduced rates.
Sustainable practices: Dharma Merchant Services prefers to work with other companies that are socially and environmentally responsible.
Nonprofit supporter: Dharma supports charitable and nonprofit organizations each year.
Variety of equipment: Choose the equipment that meets your needs. Options includes terminals that process magstripe, EMV cards, mobile NFC and contactless payments.

TransFirst is a payment processing company founded in 1995. They provide a wide range of end-to-end payment solutions for businesses. They are owned by Vista Equity Partners and serve about 200,000 merchants, financial institutions, associations and more.
Great support: You get free 24/7/365 customer support when you become a client.
Cutting-edge technology: Payment processing depends on quality hardware and software. TransFirst makes sure to keep these are up-to-date and offers a comprehensive selection, including models that offer EMV, NFC and contactless payments.
Risk-free trial: TransFirst offers a risk-free 30-day trial. Sign up, and TransFirst's service representatives will help you find the best payment processing options for your business.
Industry-specific solutions: Payment processing changes from one industry to the next. TransFirst has solutions ready for a broad range of industries, including healthcare, mid-market corporate sales and convenience stores.
ProcessNow Mobile: This is offered to meet the needs of startups and smaller businesses who have only a few employees. You can accept payments anywhere with this system.

Helcim is a credit card payment processing company founded in Calgary in 2006. The company provides payment processing services in Canada and the United States. Clients include Unicef Canada, Children's Wish, YMCA and British Columbia School Districts.
Three payment platforms: Select from Retail, Virtual Terminal and Mobile.
No cancellation fees: If you decide that Helcim's payment solutions aren't right for your business, there is no cost to cancel your account. All services are on a month-to-month basis.
Easy online signup: New applications are approved within 24 to 48 hours.
Mobile payments: Mobile payment services will accept money through Android, iPad and iPhone. Free credit card reader (for swiping) included.
Transparent pricing: Account costs are listed on the website and the same rates apply to all clients.
Up-to-date equipment: Choose from the latest terminal designs that offer EMV, NFC and contactless payment options for your customers. Equipment is shipped via UPS.
Co-signers allowed: Approval involves a credit check. If this is a problem, then a co-signer might be allowed so you can obtain approval for an account.

Headquartered in Cincinnati, Ohio, Vantiv is a payment processing company that supports over 400,000 merchants and 17,000 automated teller machines (ATMs). It was founded in 1971 as Fifth Third Processing Solutions, and today its clients are located in 46 states and eight countries and represent the retail, restaurant, e-commerce and supermarket industries and more.
POS terminals: Vantiv has several options for point-of-sale (POS) terminals, including card readers, chip readers and mobile card readers.
Many payment options: Vantiv has systems that can accept credit or debit card, mobile pay, ACH and eCheck, gift cards and prepaid cards and more. You can choose the optimal solution for your industry.
Vantiv iQ: Vantiv offers merchants a simple system for tracking customer behavior and buying patterns called Vantiv iQ. You can see snapshots of payment activity and other metrics so you can adapt to your customers' needs and drive sales.
Mobile payment solutions: Vantiv offers several options for merchants who want to accept mobile payments, which are made using an app on a customer's smartphone. The company will provide support as you transition your business to accept mobile pay.
MerchantAdvantage resources: Vantiv offers its merchants an online support website known as MerchantAdvantage. Clients can read in-depth articles about their processing products so they can learn to make the most of Vantiv's services, and can join an online community for merchants to support one another as they grow their businesses.

First Data is global payment company with headquarters in Atlanta, Georgia. It was founded in 1971 and today services six million merchants, making it the largest payment processor in the industry. It offers processing solutions for institutions of all sizes and types.
Industries serviced: First Data offers payment processing solutions for e-commerce, retail, food and drink and other small businesses. It also services large merchants, global and national financial institutions, community financial institutions, government and other industries.
E-commerce solutions: Merchants who want to develop online businesses can use Clover Online, a comprehensive service that offers a sleek business website, payment portal and marketing to attract online traffic.
POS terminals: First Data's point-of-sale (POS) terminals such as Clover Station offer fraud protection and features to secure payments. These systems are set up over existing broadband internet.
Automated Teller services: First Data offers a turnkey ATM program that enables any merchant to offer Automated Teller services.
High risk merchant accounts: First Data offers high-risk merchant accounts for merchants who may not be able to secure a traditional account due to the natures of their industries or their credit histories.
Compare Top Credit Card Processing Companies

Read Author Review

Cayan is a credit card processing company formerly known as Merchant Warehouse. Its Genius flagship product allows merchants to accept all major payment methods while providing them superior security.

Chat with a ConsumerAffairs decision guide

Live agent
Read Author Review

Chase Credit Card Processing allows merchants to accept payments online or in their store. Some solutions include terminal rentals or sales, virtual terminals, support for Apple Pay, PayPal processing and online reporting.

Chat with a ConsumerAffairs decision guide

Live agent
Read Author Review

CreditCardProcessing.com is a company that offers merchants no cancellation fees and no contract. Merchants can get started with a free credit card swiper for their mobile phone or a free EMV/NFC credit card terminal.

Chat with a ConsumerAffairs decision guide

Live agent
Read Author Review

Dharma Merchant Services claims to have the "fairest pricing model in the industry." The company offers transparent pricing, no long-term contracts, no hidden fees and special pricing for non-profits accept donations.

Chat with a ConsumerAffairs decision guide

Live agent
Read Author Review

First Data is the largest merchant credit card processing company in the United States with over six million client accounts. It was founded in 1971 and offers payment processing for businesses of all sizes and most industries.

Chat with a ConsumerAffairs decision guide

Live agent
Read Author Review

Available for both U.S. and Canadian merchants, Helcim offers retail, mobile and virtual terminal solutions for merchants to be able to process credit cards for payments at affordable rates. Discounts are available for charities.

Chat with a ConsumerAffairs decision guide

Live agent
Read Author Review

With Mercury Payment Systems, merchants have a dependable POS system. In fact, the company boasts a track record of 99.9 percent uptime. Its StoreCard takes gift cards to the next level by turning them into shopper loyalty cards.

Chat with a ConsumerAffairs decision guide

Live agent
Read Author Review

National Bankcard, a leading provider of credit and debit card payment processing services to merchants, offers a 'No Cancellation Fee' policy to reflect its commitment to providing its customers with the best ongoing support.

Chat with a ConsumerAffairs decision guide

Live agent
Read Author Review

Seeking to change the industry, Payment Depot is a credit card processing company that doesn't charge a percentage fee to its merchants. Instead, Payment Depot offers wholesale rates, saving members an average of 40 percent.

Chat with a ConsumerAffairs decision guide

Live agent
Read Author Review

Originally PaySimple was developed as a way to make collecting rent easier, today it is a cloud-based system that uses a mobile card reader or smart phone app to allow merchants to accept payment for services anywhere.

Chat with a ConsumerAffairs decision guide

Live agent
Read Author Review

With almost two decades in the industry, TransFirst has developed proprietary, innovative technology including POS systems, virtual terminals, mobile processing and hosted payment solutions.

Chat with a ConsumerAffairs decision guide

Live agent
Read Author Review

Vantiv is a Cincinnati, Ohio-based payment processing company formerly known as Fifth Third Processing Solutions. It provides point-of-service and e-commerce payment solutions for merchants of all sizes in many industries.

Chat with a ConsumerAffairs decision guide

Live agent
Disclaimer
Information in this guide is general in nature and is intended for informational purposes only; it is not legal, health, investment or tax advice. ConsumerAffairs.com makes no representation as to the accuracy of the information provided and assumes no liability for any damages or loss arising from its use.
Comparing
×
You're signed up
We'll start sending you the news you need delivered straight to you. We value your privacy. Unsubscribe easily.