Compare Reviews for Cloud Backup Services
Data can be lost at the drop of hat, whether through technical failure or human error. Consequently, data storage and security has become a booming business for individual users and large businesses alike.
Storing data on physical drives can be a costly and cumbersome prospect for any user, causing many businesses and consumers to migrate their data to cloud storage. Now, numerous companies provide cloud storage along with various options and prices.
Top 10 Best Rated Cloud Backup Services

Read 6 Reviews

Barracuda has been providing IT solutions for businesses since 2002. Their Barracuda Backup program offers cost-effective data recovery services for on-site servers, virtual computers and cloud-based data.

Read 21 Reviews

Carbonite was founded in 2005 to offer cloud backup solutions to consumers and businesses. Carbonite is headquartered in Boston and has data centers across the United States. Subscriptions start at $99.99 per year.

Read Expert Review
Be the first one to rate this company

Founded in 1986, Asigra pioneered the marketing of many technologies used in the cloud-based data recovery industry, including agentless service and flexible recovery charges. Contact Asigra for flat rate subscription prices.

Read Expert Review
Be the first one to rate this company

Acronis is a worldwide company that offers data protection solutions to consumers in over 140 countries. Acronis' hybrid cloud data backup protection covers a range of features. Prices start at $49.99 per year.

Read Expert Review
Be the first one to rate this company

Headquartered in Calabasas, Calif., IDrive provides consumers with cloud backup solutions for multiple computers and devices at affordable rates. IDrive offers various options starting at $52.12 per year.

Read Expert Review
Be the first one to rate this company

The flagship program from the development team at Code42, CrashPlan is a comprehensive online backup solution used worldwide. The base product is free, but more features unlock with subscriptions starting at $59.99 per year.

Read Expert Review
Be the first one to rate this company

Founded in 2007, BackBlaze was developed to provide clean and simple backup solutions for a flat rate subscription price. BackBlaze offers unlimited online personal backup storage for $5.00 per month.

Read Expert Review
Be the first one to rate this company

Headquartered in San Mateo, Calif., SugarSync launched in 2008 to offer consumers a backup service that syncs the users' files and folder structures to an online location. Prices start at $7.49 per month.

Read Expert Review
Be the first one to rate this company

A product of Pro Softnet Corp., IBackup is designed to provide enterprise-class cloud data protection service to small and medium-sized businesses. Multiple subscription options are available, starting at $99.50 per year.

Read Expert Review
Be the first one to rate this company

Druva is a cloud-based data protection and information management platform that was founded in 2008. Druva stores a single, centralized copy of data that is secure and durable. Prices start $6.00 per user per month.
Thank you, you have successfully subscribed to our newsletter!
Enjoy reading our tips and recommendations.
Unsubscribe easily whenever you want

ConsumerAffairs
Research Team
The ConsumerAffairs Research Team believes everyone deserves to make smart decisions. We aim to provide readers with the most up-to-date information available about today's consumer products and services.
Cloud storage features to consider
Backup options
Not everyone has the same needs regarding their data maintenance. Therefore, few features matter more than flexibility when it comes to deciding which cloud backup program to use.
Schedule options: Some cloud backup software allows users to set backups at times that best fit their schedules.
Full copy backup: Backup programs designed for businesses allow users to store a complete copy of their data or virtual computers.
Selected file backup: While some backup programs just create a duplicate of the user's drive, others allow the user to select which files should be backed up, letting consumers prioritize some files over others.
Folder structure backup: Some programs allow users to back up their existing folder structure to store their data in a familiar format.
Extra considerations
Scheduling when and which files to back up may be the most important feature of cloud backup services, but there are other considerations to keep in mind as well.
Speed: A cloud backup service's speed often depends on the user's bandwidth, but some services allow consumers to choose how much bandwidth it uses. This option allows users to set the speed at which the backup program runs.
Security: When moving important data to cloud storage, consumers need to know their backup is secure. Users should make sure their cloud backup service also encrypts their data to keep it safe.
Deduplication: Deduplication refers to a process that deletes redundant data. Some cloud backup services run processes that do not save extra copies of the same data.
Analytics: Some cloud backup services include options to help users monitor their data usage. Analytics are especially useful for businesses that want to keep careful track of not only where its data is but also how it is used.
Recovery services
In the event of data loss, cloud backup services are there to restore any data that has been corrupted or deleted. How this data is delivered to the consumer varies among companies and may be subject to fees.
Virtual reloads: Many cloud backup systems can replace files and folders through virtual reloads. Some can even reload the user's complete computer system through a virtual reload.
Replacement shipping: For larger amounts of data, some cloud backup services can download that data to physical drives and ship them to the consumers in need of them. The entire process usually takes about a week.
Pricing options
Most cloud backup services have different pricing options for consumers, but how those pricing models are calculated differs across brands. Paying extra often allows consumers to access more data storage or a greater suite of options.
Free: Some cloud backup services are free. These services usually have strict data limits.
Subscriptions: Cloud data storage is usually priced by subscriptions. These can be monthly or annual charges, and they may vary depending on how many computers or servers are using the service.
Plan options: Most cloud backup services have separate prices for individual, small business and enterprise customers.
Extra fees: Linking multiple computers or devices to the same backup service may result in extra charges. Some brands also charge for recovery services.
Mobile device accessibility
Computers and servers are not the only devices that can benefit from cloud backup services. Mobile phones and tablets may also contain valuable user data that can be stored in the cloud.
Mobile backup: Some backup services allow users to back up their mobile devices as well. These can either connect wirelessly with a user's computer to save data locally, or the device can connect straight to the cloud to back up its data.
Mobile apps: Cloud backup services often have mobile applications that allow users to monitor their data or to schedule backups from their phones or tablets.
Customer service
When problems arise with a cloud backup service, consumers will want to have the resources and contacts to help solve them.
Support chat: From either a phone, email or a chatbox, consumers should have a means to contact customer service representatives in the event of problems with their cloud backup service.
Training resources: Some cloud backup services have training webinars, blogs or videos that acquaint new users with their products.
Demos: Consumers who are not sure cloud backup service is for them should request a demo. Many companies offer timed trials for their services in case consumers need some time to decide.
File and folder backup
File and folder backup allows users to select certain points of data to be sent to the cloud for safekeeping. This type of service is best for casual users.
Full image backup
Full image backup copies an entire image of the user's data. It essentially duplicates a user's computer for a prompt reload in the event of data corruption or deletion.
Scheduled backup
Scheduled backup copies the user's data to the cloud at regular set intervals. Most cloud storage services allow users to set these times, or the user has to back up their files manually.
Continuous data backup
Continuous backup is an automated process that backs up a consumer's data almost as soon as it is edited. This keeps the data in the cloud as close a match to the data in the computer or servers needing the backup, though it often requires a lot of bandwidth to do so.
Agent-based backup
Agent-based backup requires installing an agent program on each machine that needs to be backed up.
Agentless backup
Agentless backup removes the need to install individual agents on each server or machine. It keeps the backup intelligence centralized in one location from which it performs disk-to-disk backup from one spot. In other words, it makes backup administration easier to manage.
Hybrid cloud data storage
Hybrid cloud backup uses both the cloud and a physical drive for storage. This type of data backup is best for users who want to keep their data on a physical device for quick access.
Individuals
Most everyone has digital data, from documents to family photos, that they do not want to lose. Cloud backup services can help protect that data in the event of a computer crash or an accidental deletion.
Small or large businesses
From the smallest shops to the largest enterprises, businesses can benefit from cloud backup to keep their data secure, whether it's information from a handful of hard drives or from multiple servers.
Businesses with clients
Storing client data requires a lot of client trust. Cloud backup services can make sure no client data is ever lost completely.
Migrating businesses
Any business looking to migrate their platforms, especially to an SaaS environment, can benefit from cloud backup services to keep their data accessible and secure during the transition.
Cloud backup service expert reviews

Carbonite is a leading cloud backup service that protects users' data. Since its founding in 2005, Carbonite has backed up more than 500 billion files, averaging about 350 million files every day. Carbonite is headquartered in Boston with data centers across the United States.

Asigra was founded in 1986 as one of the industry's first agentless cloud-based recovery software companies. Its network of servers, databases, SaaS applications and more provide organizations around the world the ability to recover data from anywhere. Asigra is headquartered in Toronto.
Performance-based pricing: Asigra has developed a performance-based pricing model for their recovery services. While Asigra charges a fixed rate for their backup services, actual recovery is charged annually at a variable rate based on how often consumers employ their services.
Asigra Recovery Tracker™: Asigra Recovery Tracker™ is an analytical tool that keeps track of the amount, type, quantity and frequency of consumers' data recovery. This tool allows consumers to keep track of their data recovery habits.
LAN Storage Discovery: Asigra's LAN Storage Discovery program gauges data growth or shrinkage and compiles this information in reports for users to better understand their data habits.
Deduplication of data: Asigra keeps data capture efficient by making sure there are no unintended copies of files that are backed up more than once.
Continuous Data Protection: Most consumers want their data protected as soon as it is finalized. Asigra's Continuous Data Protection (CDP) ensures that data is stored and saved as soon as possible in case consumers need a recovery.
Best for: Asigra is best for small or large businesses looking for cloud-based backup solutions without the aid of an agent program.

Since 2002 Barracuda has offered industry-leading cloud security and storage solutions. Though Barracuda built a reputation on content security, the company's portfolio has expanded to include programs that support many different aspects of the network.

Acronis is a hybrid cloud data protection company that was founded in 2003. Now, Acronis has a clientele of over five million individual users and 500,000 business users in over 140 countries. Acronis' services are available worldwide through a global network of distributors and providers.
Local and cloud-based data backup: Because Acronis is a hybrid data protection system, it backs up files on both physical drives and in cloud storage.
Acronis True Image 2017: Acronis True Image is the company's personal backup software. It includes full image backup, cloud backup (starting at 50 GB of storage) and mobile features. Subscriptions start at $49.99 per year with options to add more cloud storage space.
Remote backup: With Acronis' cloud backup program, consumers can back up any computer or mobile device regardless of location.
Mobile device backup: Acronis' mobile device backup suite allows consumers to back up their data through cloud storage or through local computer storage via a wireless connection.
Acronis for businesses: Acronis offers several business backup solutions for servers or individual workstations. Prices are subscription-based and vary widely depending on services and amount of storage.
Best for: Acronis is best for individuals and home offices that need affordable cloud backup solutions.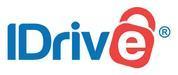 Originally founded in 1995 as Pro Softnet Corporation, IDrive was renamed in 2003. IDrive specializes in secure universal online backup products for computers, servers and mobile devices. IDrive is headquartered in Calabasas, Calif.
Backup data from all devices: Consumers can use their IDrive account to back up data from phones (iPhone and Android), PCs, Macs and tablet devices all in one convenient place.
IDrive Express™: IDrive Express™ allows consumers to back up or retrieve data using a temporary storage device shipped to them. Consumers simply store or restore their data (up to three TB) with the device and ship it back to IDrive for secure data transfers.
IDrive Dashboard: IDrive's comprehensive dashboard allows consumers to manage backups of any remote computers or devices from one centralized hub.
Subscription options: Consumers can get five GB of cloud backup storage for free. Subscription service for more data begins at $52.12 (for the first year) for one TB of personal data and $74.62 (for the first year) for 250 GB of data for businesses.
IDrive Vault: IDrive's Vault line of on-premise backup devices can keep personal or business data stored in a physical location or in a private cloud.
Best for: IDrive is best for individuals or small businesses who are looking for affordable cloud backup solutions without a host of complicated options.

CrashPlan is a data backup service created by Code42, a global enterprise SaaS provider of data protection. CrashPlan is available worldwide and is used by hundreds of thousands of customers and businesses. Crashplan offers personal, small business and enterprise options.
Free local and offsite backup: CrashPlan offers its backup services free to consumers who want to back up their files to a local external drive or to multiple offsite locations. Features, however, are limited in the free service.
Subscription options: To access most of what CrashPlan offers, including continuous backup options and unlimited cloud storage, consumers can pay a monthly subscription fee. Prices start at $59.99 per year for one computer and $149.99 per year for 2-10 computers.
CrashPlan PRO: CrashPlan Pro offers unlimited storage services for businesses starting at $10.00 per month, per device. CrashPlan offers a free trial to interested consumers.
Deleted file protection: Most cloud backup services keep deleted files for a set amount of time before erasing them completely. CrashPlan keeps copies of deleted files forever unless the user requests they be deleted permanently.
Backup sets: CrashPlan allows consumers to create unique backup sets that prioritize certain files by selecting their backup frequency and storage location.
Best for: CrashPlan is best for consumers looking for comprehensive backup solutions for personal, small business or enterprise data.

BackBlaze was released in 2007 to provide affordable, elegant cloud backup systems for consumers and businesses. To date, BackBlaze has backed up over 200 million GB of personal data and restored over 10 billion customer files.
Flat rate prices: BackBlaze offers its recovery services at flat subscription rates for both personal and business accounts. Personal backup costs $5.00 per month and business backup costs $50.00 per year.
Unlimited backup: BackBlaze's service offers unlimited backup space for its flat rate prices to keep everything streamlined and simple.
Locate My Computer: If a consumer's computer is either lost or stolen, they can use BackBlaze's Locate My Computer program to find it.
B2 Cloud Storage: BackBlaze's B2 Cloud Storage is its enterprise cloud backup product. Storage starts at $0.005 per GB per month, and recovery costs $0.05 per GB downloaded.
No speed limits: Some backup products limit how quickly users can back up their data, but BackBlaze allows consumers to use as much of their bandwidth as they want to improve backup speed.
Best for: BackBlaze is best for consumers and businesses who want flat-rate pricing for unlimited data backup.

SugarSync is a cloud backup product that launched in 2008. SugarSync backs up not only consumers' files but also their folder structure for users to access their data in a way that matches their save system. SugarSync is headquartered in San Mateo, Calif.
Backup existing folder structure: SugarSync allows consumers to copy their existing folder structure online. This way, users can access their data in a format they know.
Secure file sharing: Consumers can use SugarSync to share data with others. Users can share view-only files or link to files that can be edited.
Remote Wipe: With SugarSync, consumers can remote wipe their data from their devices as long as that data is synced. This allows more control over which data is saved.
Mobile options: Consumers can access their SugarSync data through their mobile devices, giving them the option to access their data from anywhere.
Subscription options: For consumers, prices start at $7.49 per month for 100 GB of storage. Business packages start at $55.00 per month for 1000 GB of data for 1-3 users.
Best for: SugarSync is best for consumers who want to sync their files and file structure to an online storage location for backup.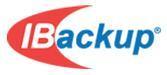 IBackup is an online backup and recovery company designed to give small and medium-sized businesses enterprise-class online data protection. It is a product of the Pro Softnet Corporation.
Mobile app: IBackup's mobile app allows consumers to keep track of their data on the go. Users can use the app to back up or restore their devices with the tap of a finger.
Hybrid backup: IBackup also offers a hybrid backup plan that stores consumers' data on local devices as well as cloud storage.
Disaster Recovery (DR) plan: Most large-scale data recovery plans allow users to set up a full replica of their critical data. IBackup offers this service to smaller businesses that need a near-complete backup of their websites on the cloud.
IBackup Express: In case a quick recovery is needed, IBackup Express can send consumers a physical storage device with their data for transfer in less than a week.
Plan options: Consumers have various options for data storage plans. Plans start at $9.95 per month. Annual plans cost $99.50 per year and $149.25 per two years for 10GB of data charged.
Best for: IBackup is best for small businesses looking for affordable backup solutions.

Founded in 2008, Druva is now one of the leading providers of cloud data protection and information management. Druva unifies much of its backup files and processes to keep management centralized and streamlined.  Druva leverages the public cloud and its backup engine to create a single copy of a consumer's data while keeping it instantly accessible.
Druva Phoenix: Druva Phoenix is a cloud-based backup, disaster recovery and archival program. Phoenix's backup engine uses the public cloud to back up a single, secure copy of the user's data to keep it safe and accessible.
Druva inSync: Druva inSync is a data management program that offers a single-view data sheet for the consumer's data protection needs, presenting the necessary information without impacting productivity.
Archiving: Druva can keep data in long-term cold storage in case consumers do not want to completely delete their data. Archiving keeps storage space small without sacrificing availability.
Resources: Druva's website hosts many consumer resources like analyst reports, webinars, datasheets and infographics to help consumers understand the importance of data backup and evaluate their options.
Flexible pricing: Druva's business plans start at $6.00 per month for each user, but Enterprise and Elite plans are available that contain more features and options for a higher subscription fee.
Best for: Druva is best for businesses looking for data backup solutions that keeps user data accessible and closely monitored.
Disclaimer
Information in this guide is general in nature and is intended for informational purposes only; it is not legal, health, investment or tax advice. ConsumerAffairs.com makes no representation as to the accuracy of the information provided and assumes no liability for any damages or loss arising from its use.