Compare Call Center Software Reviews
Call centers have had to update their communication technologies to keep up with the information age. With the advent of the Internet, more call centers are moving from on-premises data storage to a cloud-based data management and routing model.
Call center software is designed to streamline customer relations management (CRM) with new features and applications. Upgrading a company's call center software can help with customer and agent communication.
Top 10 Best Rated Call Center Software

Read 95 Reviews

RingCentral offers a free trial to give businesses a chance to try before they buy their next phone system. The service uses integrated communications via an app to bring mobile devices into the communications hub. Find out more

Read 6 Reviews

Founded in 2001, Five9 was one of the first providers to help companies move from premise-based software to cloud-based software. Five9 specializes in using the cloud to centralize and simplify agent and customer interaction.

Read 7 Reviews

Headquartered in San Francisco, Talkdesk develops all-in-one browser-based call center software. With a quick setup and easy application integration, Talkdesk has built a reputation for user-friendly software.

Read 125 Reviews

8x8 operates in more than 150 countries, serving some 40,000 customers worldwide. The company's range of business services includes a cloud-based contact center that can improve customer experiences and relationships.

Read Expert Review
Be the first one to rate this company

Located in Plano, Texas, VanillaSoft operates throughout the world. Their core value of simplicity formed the company's philosophy behind its management software platform that is easy to use and comprehensive.

Read Expert Review
Be the first one to rate this company

Promero is a marketplace specializing in call center software. Promero's list of partners and customer information pages make it a one-stop retailer for consumers who want to compare prices and features before they buy.

Read Expert Review
Be the first one to rate this company

Beginning as a telecommunications company, inContact has grown into a leading provider of call center software. They still offer phone service, but their current focus on cloud-based software prioritizes customer service.

Read Expert Review
Be the first one to rate this company

Vocalcom has been providing customer service solutions for over 20 years. Their current version of cloud-based customer service software employs a design philosophy of simplicity and flexibility in meeting consumer needs.

Read Expert Review
Be the first one to rate this company

Voicent launched their first product, Voicent Gateway 1.0, in 2003 and have since become a successful developer of communication solutions. They specialize in affordable communication software for people and businesses.

Read Expert Review
Be the first one to rate this company

Aspect has been in the business to help improve enterprise and customer communication for over 40 years. Aspect is committed to making customer and agent communication more harmonious through automation and customer self-service.
Thank you, you have successfully subscribed to our newsletter!
Enjoy reading our tips and recommendations.
Unsubscribe easily whenever you want

ConsumerAffairs
Research Team
The ConsumerAffairs Research Team believes everyone deserves to make smart decisions. We aim to provide readers with the most up-to-date information available about today's consumer products and services.
What features matter most?
Features
Most call center software comes with a host of features to maximize employee efficiency and customer contact. Unique features are often the first aspect to consider when making a decision about which call center software to purchase.
Autodialing: Call center software, especially software designed for sales teams, is capable of automatic dialing. This feature frees agents from tedious tasks to give them more time with customers. Some software companies even have predictive dialing features that seek out new potential customers based on available data.
Routing optimization: Many call center software programs have built in algorithms to connect customers with the agent most suited to customer's needs. By setting up automatic queues for agents, automatic routing ensures that agents do not waste time transferring calls.
User interface: Agents in call centers are often required to multitask, and a crowded interface can hamper productivity. Depending on the company's needs, a simpler, more streamlined interface may be a priority when selecting new call center software.
Application integration: Most call centers already use a host of applications for agents to contact customers along with applications required for office management and communication. Some call center software companies develop their products with application integration in mind. Application integration allows call center agents to keep using communication tools they are already familiar with instead of learning new software.
Analytics and data: Call center software often keeps track of data so managers can monitor productivity in real time. This data can be useful when evaluating team performance and customer satisfaction.
Current call center type
Knowing where the company's call center keeps its information is key when adopting new software. A company that hosts the call center software on its premises may have a harder time adopting new software designed for cloud-based implementation.
On-premises call centers: Older call center systems are localized to the premises of the business. Often necessitating local storage space for data, most on-premises call centers are being phased out with cloud-based technologies, and upgrading an on-premises system may be costly and tedious. A benefit of on-premises call center software, however, is that consumers do not have to pay subscription fees.
Cloud-based call centers: Cloud-based call centers have their software hosted in the cloud, so they do not require on-site data storage for all of their software. This makes the call center more adaptable and easier to install. Using cloud-based call center software frees up company storage space and allows for easier, more centralized data management. Usually, these services require a subscription.
Hybrid call centers: Most call centers that host some of their software on premises and some in the cloud are in the midst of moving toward a cloud-based platform. A company looking to upgrade from their on-premises call center to a cloud-based system may want to implement a hybrid system to make the transition smoother.
Customer service options
One of the most important functions of call center software is customer support. Some software developers have worked to improve customer satisfaction and improve relationships between agents and customers.
Customer profiles: For teams in sales or customer service that want to emphasize one-on-one relationships with customers, software that allows for creating customer profiles can help foster agent/customer relations and improve customer satisfaction.
Customer-preferred communication options: Because customers have their own preferred means of communication, call center software sometimes integrates email, social media messages and video chat. This way, agents can communicate with customers through the channels the customers feel most comfortable using.
Customer self-service: Some call center software allows consumers to create means that allow customers to help themselves. Integrated voice recognition (IVR) allows consumers to consult automated voice messages, and pre-programmed text and social media message responses allow customers to troubleshoot simple problems without the aid of an agent.
Consumer assurance
Software is an expensive investment in terms of both money and time for training and installation. For this reason, companies often allow consumers to try their programs for free or offer information to make sure their product is right for the consumer.
Timed trials: It often takes time for users to become familiar with software. Therefore, call center software companies often allow for free timed trials of their products to make sure it's a good fit for the company.
Online demos: Potential customers can sign up for online demos of call center software. These demos are often videos detailing the features and functions of the software.
Successful case studies: Many websites offer case studies of companies that have improved through successful implementation of call center software. These case studies are comprehensive and free to view.
User support
Even after a trial or demo, a consumer may still need help with the call center software. For this reason, many companies offer online webinars and tutorials to help consumers get to know the software and troubleshoot it if necessary.
Webinars: A few company websites offer free webinars for users. These presentations often show how to use the call center software in inventive ways to increase productivity.
Tutorials: Some websites offer tutorials, either as PDF documents or videos, for reference. These are usually free and available to current or potential consumers.
Live chat: Companies selling call center software tend to make themselves available to consumers with questions. Many websites offer live chat for customer support and troubleshooting.
Pricing
Different companies have different pricing models, but the standard trend is to charge the consumer a rate proportional to the number of agents using it. In other words, most call center software is priced per user. Flexibility varies across companies, and there are often options to consider when shopping for the right price.
Plan options: Some call center software is better suited for sales teams while other software is more useful for customer support. There are programs that are suited to both, but knowing whether a company deals with more incoming or outgoing calls can be helpful when evaluating which software to use.
Contracts: Certain call center software companies may require a business to sign a contract. The length of these contracts differs across companies. There are also certain call center software producers that do not require contracts at all and can be paid on a monthly basis with no long-term commitment.
What are different types of call center software?
Inbound
Inbound call center software routes customer calls to agents and manages queues of customers waiting for help. In general, inbound software is most useful for customer service teams who troubleshoot problems or answer questions.
Outbound
Outbound call center software manages dialing to potential or current customers. Outbound software often employs automatic dialers to minimize tedious tasks for agents so they can devote more time to customer communication. Outbound call center software is generally best for sales teams and other customer outreach agents.
Blended
Call center software that monitors both incoming and outgoing calls is called blended software. If a contact center is dialing out as often as it is receiving calls, consumers may want to consider blended call center software.
Customer service teams
Call center software is designed for agents to connect with and service costumers. A company looking to upgrade their customer service team's productivity may need to look into newer call center software.
Sales departments
Call center software makes sales easier by automating dialing processes and connecting to customers through various apps and social media services.
Team managers
With many programs that monitor contact center data, call center software makes it easier for managers to evaluate employee performance and identify trends in sales and customer service.
Multitaskers
Agents in call centers often need to work with multiple apps, and upgraded call center software streamlines many of these process. Omnichannel app integration creates a central hub for all the programs call center agents use, helping the team operate at peak efficiency.

Talkdesk is a world-leading developer and distributor of cloud-based call center software.

VanillaSoft is an industry leader in software built for sales by phone.
Emphasis on automation: VanillaSoft's software increases productivity by automating many phone sales processes like auto-dialing, integrated email and real-time lead distribution.
Queue-based routing: VanillaSoft's next-best-call routing program automatically routes leads to the best seller by setting up a queue. Managers can either use VanillaSoft's routing template or the software's tool to customize their own routing system to maximize communication efficiency.
Scripting software options: VanillaSoft has integrated software to give users a script to follow. Giving each member of the sales team a script to follow can help the team find a successful, tested approach to communicating with leads.
Call recording and monitoring: With tools to record and replay calls, VanillaSoft gives the sales team a number of options to monitor communication for training and quality assurance.
Sales lead tracking software: The call-activity management dashboard stores real-time calling statistics, and users can organize them however they see fit. VanillaSoft makes it easy to collate information about leads and results to build a shareable database for the company's sales team.
Best for: VanillaSoft is best for call centers wanting simple software meant to improve sales.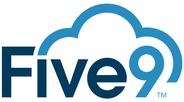 Five9 is a provider of cloud-based contact center with an emphasis on integration.

Promero has been a business consultant and a provider of call center solutions since 2001.
Software portfolios: Because Promero sells many of the leading call center software solutions, the website keeps portfolios on each of its products. Each of these portfolios offers condensed overviews of the software's features for the consumer to consult before purchasing.
Promero Call Center: Promero's own call center software is powered by Enghouse Interactive, a developer of customer interaction management programs. It contains a host of CRM features, such as a predictive dialer, an omnichannel hub, multimedia routing options and customizable interfaces.
Training center: Promero has a user guide data base that contains training materials for most of the software it sells. These include PDF user guides and online videos organized into a category list.
Solutions explanation: Promero offers an overview of call center software solutions and feature explanations. With glosses for predictive dialing, omnichannel hubs and CRM integrations, Promero's solutions page is a useful reference for consumers who are unfamiliar with call center software.
Referral program: Consumers who refer colleagues to Promero may be eligible for commissions through Promero's partners. Enrolling in the referral program is free, and each referral earns the program member 20 percent commission.
Best for: Promero is best for consumers who want to compare call center software solutions to find the best product to fit their needs.

inContact is a developer of cloud-based call center software meant to help organizations meet their customer service goals.
Open cloud platform: inContact's Customer Interaction Cloud streamlines the user's ability to improve their customer experience. Because inContact works on an open platform, it can integrate with other programs and applications more easily, and its design makes it scalable for large enterprises and small businesses alike.
99.99 percent uptime agreement: inContact promises that its software will be up and running with 99.99 percent efficiency. This uptime agreement ensures that the consumer's contact center keeps running at peak performance at any time.
Telecommunications expertise: inContact started out as a telecommunication company. Though they have since expanded to contact center software, they are still telecom experts that offer phone carrier service, making it an effective one-stop for contact center and phone service.
Automated Call Distribution: Automated Call Distribution (ACD) software allows call centers to distribute emails, social media messages and incoming calls to agents based on agent skill set and customer needs. This allows routing to occur automatically, maximizing the amount of time agents can spend with customers.
Call center analytics: inContact monitors the call center's data in real-time and makes that data available for view. This allows the company to measure its performance and prepare custom reports for review.
Best for: inContact is best for companies who are looking for call center software and telecommunications service.

Vocalcom is a contact center software company that uses cloud-based technology and omnichannel management to meet customer needs.
Contact Center for Salesforce: Vocalcom's cross-channel capabilities lets consumers contact agents through their preferred application. Social media messages, online chat, email and video chat are all available to help customers through the channels they prefer.
Flexible pricing: Vocalcom offers flexible contract options and keeps pricing simple and transparent. Monthly and annual pricing is based on the number of users in the call center. There are no long-term contracts.
Hybrid cloud software: For businesses already equipped with on-premises call center software, Vocalcom can implement a hybrid cloud-based call center system. This software shares the company's current software with the new cloud software to help ease the company into a cloud-based system without an immediate investment in time, training and money.
WebRTC Solution: Vocalcom's Web Real-Time Communications (WebRTC) expands web browser capabilities for screen sharing and collaboration through audio and video. Essentially, this program allows the user's web browser to function as a phone without the needs for plug-ins or telecommunication hardware, ideal for agents working from home or on the go.
Mobile customer service: Vocalcom understands the importance of mobile communication, and their mobile customer service app makes customer self-service easy. Making an interactive mobile app for customer service removes the need for tedious interactive voice response programs and allows customers to get the service they need more quickly.
Best for: Vocalcom is best for companies attempting to streamline and improve customer service.

Voicent is a developer and seller of affordable, easy-to-use communication solutions.
Agent Dashboard: Most of Voicent's software requires the user to install Agent Dashboard, a multi-purpose desktop tool that centralizes applications for easier use. Voicent also allows agents to download Agent Dashboard anywhere in the world and create multiple accounts and phone extensions.
Voicent Developer Network: Voicent's Developer Network provides an integrated set of technologies available to creators of communication applications. The Voicent platform allows developers to enable their apps with Voicent's technologies.
On-premises CRM: Voicent's on-premises CRM software seamlessly integrates with all other Voicent programs for an omnichannel experience. Since it is an on-premises program, Voicent's CRM does not require a subscription fee.
Flexibility in purchasing: Voicent keeps its software affordable by selling products individually or in bundles. This keeps consumers from purchasing software they may not need or already have through a different company.
Voicent Marketing Automation: Voicent's marketing automation service is designed to keep the consumer's business constantly functioning. With automatic page tracking and reporting on leads, search engine optimization and other considerations, Voicent's automation service keeps careful real-time analytics on valuable company data.
Best for: Voicent is best for smaller companies that want to improve sustainability and efficiency by using software mostly available for larger businesses.

Aspect is a developer of on-premises and cloud-based communication software.
Aspect Zipwire: Zipwire is Aspect's version of cloud-based call center software. Zipwire's cloud contact center is designed for flexibility, scalability, security and usability. It allows for seamless movements across all channels and preserves customer data for easier communication between agents and customers.
Customer outreach solutions: Aspects customer outreach program emphasizes customer care through automated processes. Setting up reminders and important notifications to contact customers automatically, freeing employees from more tedious tasks like reminders and debt collection.
User support: The Aspect Software User Group (ASUGA) is a network of users who share information and tips about using Aspect software. It is a free organization open to any users who want to read articles or participate in forum discussions about Aspect products.
Customer self-service: Aspect's customer self-service solutions allow consumers design apps that help customers without the use of an agent. Custom IVR messages, interactive text responses and automated social media messages keep agents ready to handle the more complex issues instead of dealing with problems that can be solved with automated processes.
Workforce optimization: Aspect's EQ Workforce optimization suite includes management software, voice and screen recording, speech analytics, performance analytics and other features. This feature-rich suite is designed to keep a company's call center working at peak efficiency.
Best for: Aspect is best for company's looking to improve workforce efficiency through automated messaging and customer self-service.

Nextiva is a developer of cloud-based call center software designed to improve customer relations and workplace communication.
Designed for companies of any size: Nextiva works with most existing hardware, and it allows consumers to blend on-premises and virtual agents to minimize rent expenses. These features help keep agents working remotely connected to the business's central office and improve workplace communication.
Pricing options and free setup: Nextiva's basic Call Center Pro and Call Center Enterprise packages can each be upgraded further with customized dashboard and conferencing options. Nextiva does not charge setup fees.
NextOS dashboard: Nextiva's NextOS dashboard allows consumers to monitor their businesses' phone services on any internet browser or mobile device. With increased mobility, Nextiva keeps office management at the user's fingertips.
Flexible routing structure: Automatic routing matches callers with an agent or team based on the customer's needs and the agent's skill sets. Nextiva allows for improved routing options like setting queueing parameters to deal with route overflow. Consumers can also set nighttime and weekend services that automatically route calls during after-hours. These options allow for in-depth workflow management.
Advanced monitoring software: Silent monitoring allows agents and managers to listen to calls for training or staff evaluation purposes. Nextiva also has a suite of recording options for playback and team improvement.
Best for: Nextiva is best for companies wanting to improve inter-office communication and customer support.

Aircall provides cloud-based phone systems and call center solutions designed for support teams.
Local and toll-free numbers: Aircall allows a support team to purchase local and toll-free numbers in over 30 countries immediately. Local numbers give customers the appearance of a local company to help assure them of nearby support.
Ready for integration: Aircall comes ready for integration with other CRMs and workplace software such as Zendesk, Salesforce, Zpier, Slack and numerous others. The Aircall website also has a list of upcoming integrations and is open to consumer suggestions.
Aircall mobile app: The Aircall mobile app can turn any phone into the user's professional phone. It allows users to make and receive calls using their Aircall numbers anywhere.
Flexible pricing options: Aircall offers Starter, Premium and Enterprise subscription packages with customizable options to augment these offers with added prices. Fees change if billed monthly or annually.
No extra hardware: Aircall's simple design allows it to work with most any hardware consumers already have. A desktop, a headset, a smartphone or any device using Chrome is compatible with Aircall.
Best for: Aircall is best for small businesses or remote teams working in offices abroad.
Disclaimer
Information in this guide is general in nature and is intended for informational purposes only; it is not legal, health, investment or tax advice. ConsumerAffairs.com makes no representation as to the accuracy of the information provided and assumes no liability for any damages or loss arising from its use.
11 – 12 Best Rated Call Center Software

Read Expert Review
Be the first one to rate this company

Headquartered in Scottsdale, Ariz., Nextiva provides unified cloud-based communication solutions, chiefly phone and call center software. They began in 2008, and now server over 1000,000 business across the United States.

Read Expert Review
Be the first one to rate this company

Founded in 2014, Aircall provides phone support software for small businesses with an app that works with most existing hardware and CRM programs. Aircall is designed for easy installation and intuitive use across devices.