Business Intelligence Software Tools
Compare Reviews for Business Intelligence Software Tools
Business Intelligence (BI) is a blanket term businesses use to refer to a wide variety of software applications that are used to analyze an organization's raw data without relying on an IT department to run complicated reports for them. BI is made up of several activities, such as reporting, online analytical processing and data mining.
The most important things to consider when choosing a BI for your company are:
Purpose
Price
Amount of users
Community network
Support and training
Additional features
Top 13 Best Rated Business Intelligence Software Tools

Read 10 Reviews

Domo is a cloud-based open, full-service platform providing data analysis and visualization tools. The product is designed for collaboration, and integration options make it easy to pull data in from the sources you already use.

Read 8 Reviews

Chartio provides data visualization software for businesses of all sizes. They have an active MeetUp community in the Bay Area along with a variety of online resources to help businesses go further with their data analysis.

Read Expert Review
Be the first one to rate this company

SAS Business Intelligence has been helping businesses achieve their goals and analyze their data for over 40 years. They work with businesses of all sizes, and their software is currently installed on over 80,000 websites.

Read Expert Review
Be the first one to rate this company

Founded in 1972, SAP Business Intelligence Solutions offers several industry-specific solutions and platforms for businesses. Their products are customizable and help businesses with data analysis, apps and collaborative features.

Read Expert Review
Be the first one to rate this company

Tableau is a visualization software that makes it easy for users to quickly see and understand their data. The product is available on several platforms and caters to individuals, academics, bloggers and businesses.

Read Expert Review
Be the first one to rate this company

Panorama Necto has been providing business intelligence solutions to businesses for over 20 years. Their platform allows for easy collaboration, geo analytic capabilities and real-time notifications, even when users are offline.

Read Expert Review
Be the first one to rate this company

Founded in 2010 and headquartered in San Francisco, Calif., Quid is a Business Intelligence Software that connects businesses with their industry's market to make smart business decisions.

Read Expert Review
Be the first one to rate this company

Founded in 2010, Alteryx has business solutions for small to mid-size businesses. They have several options available, including a cloud-based platform to make it easy to share data.

Read Expert Review
Be the first one to rate this company

Founded in 2011, InsightSquared provides sales teams with the tools and products they need to accurately track their forecast. Their products are available on desktops as well as mobile devices.

Read Expert Review
Be the first one to rate this company

Founded in 2007 with the ambition to monetize big data, GoodData helps businesses in a variety of industries monetize their data and create and share their data across business networks. Their products are scalable.

Read Expert Review
Be the first one to rate this company

Oracle is one of the largest BI software companies, offering a diverse range of options that can be customized for any business. Their products include platform and engineering systems along with cloud-based solutions.

Read Expert Review
Be the first one to rate this company

Founded in 1992, Dundas Data Visualization's product, Dundas BI, is a completely customizable visualization software. They provide business intelligence solutions for enterprises and individual departments.

Read Expert Review
Be the first one to rate this company

Sisense's business intelligence product is designed to simplify complex data, making it easy to manage, analyze and share your business's data. Their interactive dashboards help you reach insights efficiently.
Thank you, you have successfully subscribed to our newsletter!
Enjoy reading our tips and recommendations.
Unsubscribe easily whenever you want

ConsumerAffairs
Research Team
The ConsumerAffairs Research Team believes everyone deserves to make smart decisions. We aim to provide readers with the most up-to-date information available about today's consumer products and services.
What features matter most?
Purpose
Different BI software solves different challenges, so the first step in figuring out which company will work best for you is determining your primary purpose for using BI software.
Data management: Businesses that need to store, sort, organize and analyze lots of data will opt for BI software that does data management.
Reporting: Reporting tools make it easy for anyone to quickly visualize and analyze data, even if they don't have a technical background. This type of software is useful for people and businesses that need to be able to visualize data but don't necessarily need to do data mining or deep analysis.
Data discovery: BI software that does data discovery makes it easy to draw meaningful conclusions from your data. This could include data mining, and this type of software is most useful for people and businesses who understand data science.
Price
Price matters in every business decision, no matter how large or small your business. A large enterprise will have a different budget than an entrepreneur who is starting a solo venture, and this will likely correlate with the BI software they will choose.
Lowest price ($0-$100 per user per month): Simple reporting software tends to be the least expensive BI tool. Depending on what you need, you might even be able to find free versions for spreadsheet reporting. These are good options for startups and individuals who are just starting, but they can only take you so far in your data analysis.
Mid-range ($100-$250 per user per month): Cloud-based platforms tend to fall in the mid-range of pricing for BI software. These products cost less than hardware since they are stored on a cloud, however you may need to pay additional costs for security. These are available with a range of options, and your cost will vary depending on the features that are included.
Most expensive ($250 or more per user per month): The most expensive BI software options are generally on-premise and open-source full-stacked. These are either a hardware or downloadable software, and they are ideal for large enterprises that need a lot of users added.
Users
Which BI software you should choose depends on who will use it. Different software companies cater to different users, so it's important to figure this step out before you make a final decision.
Developers/IT people: If developers and/or technical minds will be working with your BI software, then you can opt for more complicated platform that utilizes programming language. Some BI software allows developers to customize it for their purposes, so this can be a good option if you want a completely customized experience for your business.
Non-technical minds: If you and/or your employees are not technically minded, then you will want to go with BI software that is intuitive instead of technical. Look for software companies that also offer good support so you can get issues resolved quickly instead of losing valuable business time waiting for a solution.
A whole company with various departments: If different departments have different BI software needs, then look for a company that can deliver versatility. You will also want a software that can aggregate data from all of the software your different departments utilize into one central data point connection.
Community
If you are community minded, you will want to seek out a BI software company that focuses on building a community for other developers and businesses.
Forums: Forums can be a great way to get questions answered quickly, especially if the company you are working with validates the answers offered in the forums. These often have breakout boards, so you can connect with other developers and analysts on more specific topics.
Events: From networking in meetup groups to hosting professional development opportunities, many companies are bringing individuals and businesses together in real life. Look for events in your area or that are close for traveling if you are interested in developing this type of connection with your BI software company.
Support
Fast and reliable support is a must for any software, so make sure the BI software company you trust has a trustworthy support staff.
On-call: Your business doesn't necessarily keep standard business hours, so choose a software company that doesn't either. Finding a BI software company with 24/7 support is important, especially for businesses that work internationally and/or that have around-the-clock business hours.
Set up: Having the option to have your software professionally installed can be a major time saver if you aren't technically minded and/or if your company doesn't have a technical department.
Training: Your software is going to be constantly updating as technology advances and changes, so you will want at least some members of your team to be on top of all the latest developments. Make sure your BI software company has some sort of training for developers and/or business owners.
Updates: Your software will update regularly, and you don't want this to disrupt your operating hours. Most BI software will update automatically so you can operate as normal, without interruption.
Additional features
BI software is complicated, so figuring out which main features you want is paramount for starting to narrow down the best software to use for your business or personal needs.
Visualization features: If you're concerned with visualization, you will want to find a software that allows you to customize charts and graphs to your specifications. Find a software that combines templates with customization for a unique experience that will make your data easy to read and perfectly laid out for your business.
Interactive: An interactive BI software model can be really useful, especially for companies that have multiple departments interfacing with their data. Adding data, mapping data and adding data points that you consider relevant can help you make meaningful data-driven decisions.Interactive features can also be useful for bloggers, journalists and websites who want to publish their data in a way that allows their readers to engage with it.
What are different types of business intelligence software?
On-premise full-stacked
Full-stacked BI is the most expensive and expansive BI on the market, and it is most useful for large enterprises that need a full range of software options and accessibility. Full-stacked BI software provides consistency in reporting across the company, which can be especially useful for large corporations. Some features of full-stacked BI include: a data warehouse, ETL (Extract, Transform, Load), query tools and visually appealing presentation features such as reports, dashboards and scorecards.
Open-source full-stacked
Open source full-stacked BI software is, in some ways, just a less expensive version of on-premise full-stacked BI software. It is downloadable, often for free, saving a significant hardware expense. These are still developer-led, and so they are best for companies that have a development team that can lead implementation and even training with other employees.
Cloud-sourced full-stacked
Some open-source and on-premise full-stacked software include a cloud option, but cloud-sourced full-stacked BI software is entirely cloud based. It is less technical, making it easy for people without an IT department or technical background to implement and use. These options are generally less expensive than on-premise and open-source full-stacked software.
Data discovery/visualization
Products designed explicitly for data discovery and/or visualization are the least expensive on the market. They are also the most user-friendly and intuitive. These are great for people and businesses that want a better way to visualize their data than traditional spreadsheets.
Businesses
More and more businesses are choosing to use BI to cut their costs, identify new business opportunities and make their decision making more accurate by relying on concrete data.
Journalists
Journalists can use BI software to track and publish data that is relevant to their readers. They will want interactive features to engage readers.
Academics
Some academics use certain BIS for presentations and/or on websites as an alternative to traditional spreadsheets.
Sales teams
Sales teams integrate their existing CRM software with Business Intelligence Software to get a more accurate and detailed depiction of their team. They will want to look for BI software that is specifically designed to optimize sales teams.

Founded by executives who were fed up with feeling locked out of their own company's data, Domo is a cloud-based full-stacked BI software that offers businesses a self-service software platform. Businesses can share all of their analytics on one platform, keeping everyone in the loop on how each department is doing.

SAS has been helping businesses gather and use their data since 1976. Currently, their software is installed on over 80,000 different sites, and they serve customers in 148 countries.
Ideal for a range of business sizes: SAS has solutions for businesses of all sizes, from small startups to large corporations. Companies can choose from consulting services, solutions for small to medium sized businesses or enterprise solutions.
SAS® Viya™: SAS® Viya is a new architectural cloud platform designed to help everyone, from data scientists to executives, with all of their data challenges. It is scalable, and more offerings will be available soon.
SAS Analytics for IoT: SAS Analytics for IoT can be used in your preferred storage platform, whether that's the cloud or low-cost commodity hardware. It supports data integration, visualization and analytics and covers the full IoT analytics life cycle.
Resources: SAS's website has a plethora of resources for businesses to explore, including training, certification, ebooks, webinars, white papers and even free software.
SAS support communities: Join SAS support communities to connect with other businesses, ask questions and offer support. Become a SAS super user by being helpful and knowledgeable on the community boards. Super users have access to exclusive forums, news, events and meetings, and they are always in the know about the SAS community.
Best for: SAS Business Intelligence is best for businesses of all sizes, particularly those that enjoy community support.

Founded in 1972, SAP works with over 300,000 clients in 190 countries. Their product can be customized based on a company's specific industry, platform and/or line of business.
Industry specific: SAP has different solutions for different industries. They specialize in over two dozen industries, including consumer products, media and retail.
Events: Check SAP's website to find an event near you that can help your business grow and develop. Events include webinars, conferences and educational opportunities.
Focus on small and mid-size companies: Small and mid-sized (SME) companies will benefit from SAP's expertise in helping companies of this size. They have solutions to help SME businesses manage their business, manage their customer experience, manage their business insights and/or manage their people. Choose the solution(s) that you need to help your business grow and thrive.
SAP partners: SAP has partners around the world who can help their customers identify, purchase, build, implement, support and run the SAP solution(s) that work best for their business. Find a local SAP partner on SAP's website.
SAP HANA platform for developers: For businesses with developers who want to build their own analytic platform, SAP HANA is available as a data platform. It provides everything developers need to build their own real-time data-driven applications.
Best for: SAP is best for developers and small to mid-sized businesses.

Co-founded in 2003 by one of Pixar's founding members, Tableau Software is available for mobile, desktop and all other online users. Their solutions are intuitive and accessible for individuals and businesses and are available in a variety of platforms.
Tableau public: Tableau public allows users to publicize their data and analysis. This is a popular tool for bloggers, and the ability to make charts and graphs of their data it interactive can increase their engagement with their audience.
Tableau mobile: Tableau mobile gives you one-touch access to your data from anywhere, anytime. Intuitive apps, available for Apple and Android devices, give you all the access you need.
Tableau online: Tableau online is a cloud platform that works in conjunction with Tableau desktop. This feature allows businesses to share their data with clients who don't have Tableau desktop hardware installed.
Academic discount: Tableau software is available for free for students, administrators and instructors at qualifying institutions. Instructors can join the "Tableau for Teaching" private group to connect and collaborate with other instructors.
Community building: Over 75,000 Tableau users make up the Tableau community. Features include a forum, subcommittees, resources and events. Connect with other Tableau users in your community, or reach out to community members to answer questions and learn from their experiences.
Best for: Tableau is best for individuals, academics, bloggers and small businesses.

Founded in 1993, Panorama Necto provides businesses with the right BI tools they need to utilize hard data to make effective data-driven business decisions. Their platform allows for easy collaboration with colleagues.
Collaborative capabilities: Panorama Necto makes it easy to collaborate with colleagues. Users can add friends (colleagues) to follow, which makes it easy to share relevant workboards and updates.
Easily connect to data sources: Necto makes it easy for users to connect with all of the available data sources in their organization. Users can choose which database types they want to connect to, and they can build models out of their chosen databases for a full analytic view.
Alerts and notifications: Receive real-time notifications and alerts from Necto, called the Necto notifier. This unique feature keeps the user connected to any issues that might be happening in the business whether or not the user is currently online.
Geo analytics: It's easy to connect a map to data when you want geographical information, even if the data you have doesn't represent geographical information. Use pre-defined templates to enhance visualization, or use the geo analytics editor to customize the map for your needs.
Available on all devices: Necto is accessible on all devices, including PCs, Macs, tablets and smartphones. Necto will look the same on all devices, so your workboard will function and look the same on every device--no need for retraining when switching devices.
Best for: Panorama Necto is best for businesses that focus on collaboration.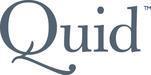 Quid's business intelligence platform allows companies and individuals to see patterns in their data, which can turn into meaningful solutions. Businesses can use their data to gain insight into their business and solve problems and challenges with accuracy and efficiency.
Industry focus: Quid has solutions for specific industries, including marketing/PR, consulting, technology, healthcare and financial services.
Gain competitive advantage: Quid gives you data on your competitor's footprints so you can track them over time and use this information to stay one step ahead of them.
Data pipeline: Quid gets in-text data from a variety of digital sources, including over 300,000 news and blogging sources and documents such as patents and company data. All this data is indexed and categorized, so you only get data from the sources that are relevant to you.
Neutral language: In an effort to return non-biased information, Quid ingests articles, including opinions, and looks for patterns and commonalities so you can get an accurate depiction of how your company is perceived across the board.
Intuitive interface: No technical skills are needed to understand and interpret Quid's data. Their visualization tool makes it easy to understand and interpret the data presented.
Best for: Quid is best for companies who want data that reveals how their company fits into the global market.

Alteryx was founded in 2010. It is headquartered in Irvine, Calif., with regional offices in Silicon Valley, Dallas, Chicago, the United Kingdom and Australia. They offer analytic solutions for small and mid-sized businesses.
Resources: Alteryx has a plethora of resources available for businesses, including webinars, training and solution cookbooks, which illustrate step-by-step ways that businesses can blend their relevant data for output.
Alteryx Design: Ideal for data analysts, Alteryx Design empowers you to combine data preparation, blending and analytics using one simple to use interface. Try it for free with a free download.
Alteryx Server: Scalable for enterprise users, Alteryx Server provides self-service data analytics. It has built in APIs and macros, making it easy to integrate its processes into another application, whether internal or external.
Alteryx Analytics Gallery: Alteryx Analytics Gallery is a cloud platform that enables anyone, including colleagues, clients, suppliers and partners, to access and share your customized analytic applications on their desktops and mobile devices.
Industry focus: Alteryx has solutions for several industries, including higher education, financial services, customer service, technology, manufacturing and more.
Best for: Alteryx is best for academics and small to medium sized businesses in a variety of industries.

Headquartered in Boston and founded in 2011, InsightSquared provides businesses with a sales performance analytic solution, providing hundreds of pre-built reports that meet every major type of sales metric. Plans are available for teams as small as five people and as large as a few hundred people.
Scalable: InsightSquared's plans are available for teams of only 5-10 people, and they can be scaled up for teams of all sizes.
Free tools: InsightSquared provides free tools for clients, including pipeline history, sales grader, sales funnel, sales leaderboard and a lead generation report. Also included is Champ!, which provides a push notification anytime a sales gets closed.
Holistic company forecast: Sales teams can accurately project their sales forecast based on historical data and pipeline coverage. You can also see alternative forecasts based on different data. Forecast by employee and by sales team.
Mobile dashboard: InsightSquared's mobile dashboard makes it easy to stay on top of your forecasts and sales metrics from anywhere, at anytime. Their mobile app is available for Android and Apple devices.
Free trial: Businesses can take InsightSquared for a test drive by requesting a free trial.
Best for: InsightSquared is best for sales teams of all sizes.

Chartio is a San Fransisco based company with a data visualization product that can take the place of traditional spreadsheets and/or be used as your in-house business intelligence operator.

GoodData, was founded in 2007. Their goal is to monetize big data, and one way they do this is by empowering enterprises and ISVs to distribute targeted analytics to their stakeholders across all of their business networks.  Their scalable platform is designed especially for data products and embedded analytics.
Deliverable across all your networks: GoodData allows businesses to deliver analytics across all of their networks, including B2B, customers, suppliers and partners, all from one platform.
Events: Connect with other GoodData clients along with GoodData's executive team at roundtables, summits and dinners throughout the year. Check their website for details on upcoming events.
Industry focus: GoodData has specific solutions for the following industries: financial services, hotels and casinos, restaurants, healthcare, media and retail. Find out how GoodData works with these specific industries on their website.
Data monetization: GoodData believes in data monetization, and their embedded analytics for ISVs allow for this. Sign up to read their white papers, or talk to a representative to find out how GoodData can help you monetize your company's data.
Collaboration: GoodData's intuitive dashboard makes it easy for users to build stories and easily share them with clients and colleagues. Set up mobile alerts and publish insights to the teams who need to see them.
Best for: GoodData is best for businesses looking to monetize their data.

With over 420,000 customers around the world, Oracle is one of the largest business intelligence software providers. They have cloud-based solutions in addition to platform systems and engineered systems.
Oracle University: In addition to training on Oracle systems, Oracle University provides a certification programs that, for many employees, can lead to a promotion and/or pay raise. Visit the Oracle University for more information.
Free Oracle account: Anyone can register for a free Oracle account, which gives you the access you need to sign up for Oracle University along with online applications and services, support and community forums.
Variety of systems: Oracle has a wide variety of systems, applications and solutions for a diverse group of businesses. If you aren't sure which one is best for your business, contact Oracle. A representative can walk you through the best solutions they have to offer for your industry and business size based on your goals.
Customize for different roles: Oracle has specific solutions for every role in your company, including executives, business leaders, IT and communities.
Software downloads: Developers will appreciate Oracle's extensive offering of software downloads, free for developing or prototyping your applications along with self-educational purposes. Buy full-service options with full licensing at any time from your Oracle sales representative or from Oracle's online store.
Oracle community: Get involved in the Oracle community by participating in forums, blogs, wikis, social media accounts and ACEs, who are professionals that know all the ins and outs of Oracle.
Best for: Oracle is best for businesses that have a diverse range of needs for their BI solutions.

Dundas Data Visualization has been delivering business intelligence solutions to businesses and organizations for over 20 years. Their product is intuitive and easy to use, allowing users to connect with each other while they interact and visualize dashboards, reports and advanced data analytics for any and all company data.
Integration: Dundas allows for seamless integration with all types of data sources. It's easy to do yourself, so there's no need to waste time waiting for someone else to integrate your sources for you.
Available for enterprise or departments: Choose an enterprise package to empower your whole business with Dundas BI, or find solutions for specific departments that can benefit from BI software.
Available on all devices: Have the same experience on all devices, including laptops, Macs, desktops, tablets and smartphones.
Visualization options: Choose from a huge variety of customizable visualization options when you use Dundas. Create interactive charts and graphs, maps, scorecards and much more. Customize them to make them exactly how you want.
Analytics: Blend multiple data sources by easily identifying relationships and hierarchies that already exist in your data. Add your own data using a drag and drop method, and quickly access a visual snapshot of your data.
One platform: Dundas BI is a single platform that offers a variety of options. Their easily programmable platform supports data preparation, integration and analysis along with reporting and dashboards.
Best for: Dundas is best for business that have specific departmental BI needs.

Sisense has been working to simplify the process of preparing, analyzing and visualizing data for over a decade. Their visually appealing, interactive dashboards make it easy to visualize and analyze data, even for people with no experience in data crunching. Their product is designed for complex data.
Test drive on real data: Sisense gives interested businesses a realistic test drive by using their real data. Find out what Sisense can offer, and let them fill a real business need for free, in a mere 90 minutes.
Collaboration: It's easy to share dashboards for viewing, analyzing, designing and exploring data. Dashboard designers select and define access rights for each collaborator, and collaborators can receive email notifications when they want. Offline access is also available with dashboards.
Mobile accessibility: Sisense has apps available for both Android and Apple devices, and these allow for access to dashboards. This type of access is also available using any HTML5 compliant browser.
Industry focus: Sisense works with a variety of industries, and they have specific solutions for the following industries: embedded analytics, finance, government, healthcare, retail, marketing and travel/hospitality.
Resources: Learn how to manage your BI projects and more by reading Sisense's white papers. You can also register for Sisense's weekly webinar to stay on top of the latest news, trends and challenges in business intelligence.
Best for: Sisense is best for businesses with complex data.
Disclaimer
Information in this guide is general in nature and is intended for informational purposes only; it is not legal, health, investment or tax advice. ConsumerAffairs.com makes no representation as to the accuracy of the information provided and assumes no liability for any damages or loss arising from its use.