Best Applicant Tracking Systems
An Applicant Tracking System (ATS) is an application designed to automatically manage recruitment related tasks. One of the main functions of an ATS is to organize and track applications from job candidates for a more streamlined recruitment process.
Systems cater to either recruiters or in-house hiring managers and can be customized to filter job applications based on specific parameters such as skills, former employers and education.
Compare Reviews for Top Applicant Tracking Systems

Jobvite
Read 11 Reviews

Featured on CNBC's Mad Money, Jobvite offers tools for employee referral, applicant tracking, employer branding, video interviews and recruitment-focused CRM for companies that seek to attract talent and streamline hiring.

ApplicantPro
Read 6 Reviews

ApplicantPro is a tool that streamlines everything from HR to applicant screening to allow both small- and medium-size companies save time on hiring and become more effective at selecting the most professional talent available.

BirdDogHR
Read 33 Reviews

BirdDogHr is a talent management service that works with construction, manufacturing and similar industries to attract and retain talent. It also offers services to keep businesses compliant with federal regulations.

Bullhorn Applicant Tracking System
Read Reviews

Bullhorn Applicant Tracking System lets companies keep a close eye on applicant management via a simple interface and convenient dashboard. This system is ideal for companies that want to improve productivity and save time.

ApplicantStack
Read Expert Review

ApplicantStack produces software that helps companies streamline their recruiting and hiring process. Relieving the need to hire manually, ApplicantStack helps businesses recruit via social media and online job boards.

BambooHR
Read Expert Review

BambooHR targets small- and medium-sized businesses that need an integrated hiring and human resource software. Centralized reporting lets you hire, track benefits and time off, manage training and maintain employee records.

Big Biller Recruiting Software
Read Expert Review

Big Biller's recruiting software is designed for recruitment agencies who want to develop excellent client relationship management. Workflows and reporting let recruiters stay on task to match clients with qualified applicants.

CATS Applicant Tracking System
Read Expert Review

CATS Applicant Tracking System includes a 14-day free trial so you can dip your toes into data functions, customized workflows and job-publishing tools. The software also integrates with tools such as WordPress and Slack.

ClearCompany
Read Expert Review

ClearCompany offers talent management software that allows businesses to review, manage, hire and onboard the top talent in the industry. The software also allows companies to synchronize goals for a more streamlined process.

Crelate Talent
Read Expert Review

Crelate offers talent management in a Software-as-a-Service package. You can source candidates, review applications and set follow-ups to make talent relationship management simple and intuitive for your organization's recruiters.
Thank you, you have successfully subscribed to our newsletter!
Enjoy reading our tips and recommendations.
We value your privacy. Unsubscribe easily.
What to consider in an applicant tracking system
Functionality
While some of the big brand systems are an ideal choice for large companies, their functionality features may be too advanced for smaller businesses. Consumers should avoid impulse buys and instead make use of free trials to discover which features are best suited to the size and scope of their business.
Ease-of-use: A sleek, simple and easily navigable dashboard will save time and boost productivity levels for project managers.
Responsive: An ATS with a responsive design will allow potential candidates to access and submit applications from their smartphone or tablet.
Upgrades: Real-time automatic upgrades enable an ATS to stay current with industry changes.
Referrals: Consumers can contact the ATS provider to ask for a list of current clients in order to contact them for referrals and references.
Installation process
Integration features are essential for the smooth implementation of an ATS. While integration frameworks are in place to ensure seamless switchovers, consumers should check the integration capabilities of an ATS to find out exactly what support the vendor provides during the initial setup process.
Website integration: Some vendors offer full website integration of the ATS within a branded portal.
Multiple system integration: For larger businesses or more complex setups, a multiple-system integration service may be offered.
Training: Some vendors provide ATS training programs for project managers.
Website integration
An ATS will offer varying degrees of social media network and job board integration to target potential employees. Consumers should double-check that the ATS automatically integrates with the sites their ideal candidates are most likely to use.
Human interaction: Some vendors offer systems which enable employers communication throughout the recruitment process.
Social networking integration: An ATS that is linked with major social media social enables one-click posting to networks.
Video integration: Most modern systems support video technology that enables candidates to upload video interview recordings.
Notifications: Alert systems provide project managers with notifications for new applications or at set points throughout the recruitment process.
Company growth
It's important to forecast company growth in order to predict whether the ATS is capable of dealing with a rapid talent pool increase. According to the SMB Buyer Report, company growth is the primary reason for businesses seeking out a new ATS. So it's essential to choose an ATS which is able to keep up with projected company expansion.
Database entry limits: Be sure to understand the data entry limits for each type of ATS. Some vendors limit the amount of users or data for each system.
ATS profile: Choose a vendor who has excellent reviews and experience creating a functional ATS.
Customer support
High-quality support enables users to get the most out of ATS systems. While all ATS systems offer some level of customer support, consumers should fully understand what types are offered before choosing a vendor.
Local support: Check whether the ATS vendor offers local support. Some vendors outsource their support team, which may cause issues.
Support types: Consumers should know whether the provider offers telephone, email or live chat support for their ATS. Some vendors offer online support training videos.
Response times: Research customer satisfaction rates to discover whether the provider is able to offer fast response times for clients with software issues.
Support fees: Some vendors implement one-off service fees or subscription customer support fees for faster access to tech help. Subscription-based support is a useful add-on for large businesses, as it will enable faster response times.
Pricing system
Systems will come with varied payment structures. Consumers should be aware that many require additional add-ons, monthly or annual subscription fees.
One-off fees: An upfront, one-off fee enables access to the ATS for a set period of time. One-off fees are less likely for cloud-based applications.
Flat rate subscription: This payment pricing plan is billed monthly or annually. It is fixed at a set rate regardless of employee or application size.
Variable subscriptions: Monthly or annual subscription fees for cloud-based systems can be charged depending on the number of users who access the ATS, or based on the number of employees in a company.
Storage-based fees: Storage fees are based on the number of applications or the amount of data that is required to store applicant information. These fees are flexible and will change month by month.
Types of application tracking systems
Recruiter-based ATS
This type of system caters to recruitment agencies, and they offer candidate-centric systems with easy search functions and large database capabilities.
In-house employer-based ATS
These systems focus more on the ability to share applicant data with hiring managers, and they come with onboarding features which allow smooth transitions for new employees.
Applicant tracking system users
Recruitment firms
An ATS is a valuable resource for small to large-scale recruitment agencies who need to source and manage applicants for external employment opportunities. The ATS provides a platform for recruiters to filter, organize, and communicate with applicants, and store candidate data for future job openings.
In-house employers
An ATS can be used by employers seeking to internally hire employees for in-house work opportunities. The ATS system enables in-house employers to post job vacancies to social media networks and job sites. In-house employers can also use the ATS to transfer new employee data via the onboarding process.
Applicant tracking system expert reviews

BirdDogHR is a talent management software provider for businesses. It offers human resource software including recruitment, onboarding, performance assessment, succession and more. BirdDogHR works primarily with businesses in industries such as construction, engineering, federal contractors, energy, manufacturing and supply chain management.
Read More

Founded in New Jersey in 2000, Pereless Systems were one of the first vendors to launch a web-based ATS.
Web-based: Since the ATS is fully cloud-based, there's no need to download any software.
Scalable: Pereless Systems offers a fully scalable ATS, which is capable of handling the rapid growth of a company.
Integration: The ATS is fully integrable with a range of job boards and social media networks.
On-boarding: Pereless Systems offers a full on-boarding system that easily integrates new employee data.
Custom Design: Portals can be custom made to complement a company's brand.
Best for: Companies that have between 50 and 5,000 employees.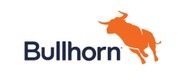 Headquartered in Boston, Bullhorn is a global CRM solutions provider. They employ over 500 people, and their systems are used by big name brands including All Medical and Harvey Nash.
Read More

Founded in 1993, myStaffingPro is one of the original developers of web-based recruiting systems. A merger with Paychex has helped them to become one of the leaders in the industry.
Software scope: A choice of ATS platforms, which are designed to cater for small and large businesses.
Permission features: Advanced permission features enable role-based access.
High renewal rate: 98 percent of all customers have renewed their packages.
Support: Immediate US-based technical support is offered via phone or live chat.
Promotion tools: The ATS can be easily integrated with job boards and social media sites.
Best for: In-house employers and recruiting agencies of all sizes.

With over ten years experience in the recruitment software industry, JobVite provides systems for thousands of clients in over 160 countries.
Read More

Launched in 2009, Newton Software offers advanced systems that have been designed by recruiters for recruitment agencies. With over 40,000 users globally, the company is one of the leaders in the field.
Support: Free, live US-based phone support is offered to all customers.
Scalable: Newton offers a scalable system, which is able to keep up with rapid company growth.
Pricing: An affordable monthly pricing scheme with no hidden fees.
Compliance: An inbuilt compliance system enables consumers to hire based on EEO and OFCCP legislation.
Updates: Free updates are released to customers every six to eight weeks.
Best for: Medium to large recruiting agencies who require monthly billing and cutting-edge features.

Founded in 1998, PCrecruiter provide recruiting software applications to over 22,000 full-time users worldwide.
Reports: The easy-to-use tracking system enables an overview of metrics based on recruiting campaigns.
Job site integration: Inbuilt integration with job sites such as careerbuilder.com.
Email: Incoming and outgoing emails can be accessed directly from the ATS dashboard.
Timesheet function: Easily manage hours worked from employees.
Customization: All forms can be customized for data collection.
Best for: Small to medium-sized recruiting agencies and in-house employment teams.

Launched in 2009, Applicant Stack provides systems to over 1,500 companies, including big names like McDonald's, Domino's and Hallmark.
Cloud-based: The 100 percent cloud-based software allows users to collaborate and access data online.
Advanced search: Filter and rate candidates with the advanced search feature.
Social media: Quick integration with large social media networks such as LinkedIn and Facebook.
Job boards: Integrated with free job search sites such as Simplyhired and Indeed.
Customization: The online portal can be fully customized to match a company's branding.
Best for: Large scale in-house recruiters and recruiting agencies.

Launched in 2007, ApplicantPro has expanded rapidly and now provides systems to over 30,000 global organizations.
Read More

As a leader in the recruiting software field for over ten years, SAP Success Factors provides assistance to over 4,450 customers in 177 countries.
Cloud-based: The cloud-based system enables users to access the portal while on the go.
Mobile integration: The ATS is mobile-responsive.
Analytics: The analytic overview enables employers and recruitment teams to view, share, and print metrics.
Social media integration: Full integration with social media sites including Facebook and LinkedIn.
Support: Free, real-time chat for continued product support.
Best for: Mid-sized recruitment agencies.

Based in New Jersey, iCIMS offer SaaS recruiting solutions. They provide cloud-based systems to over 3,200 contracted customers including Dole, GNC, CAPCOM and Sony Music.
Mobile optimized: The responsive design enables users and candidates to access the ATS via smartphones and tablets.
Video integration: iCIMS software allows live video interviews via Skype.
Calendar sync: Seamless integration with many major calendars for an easy overview of schedules.
Customized access: Teams are able to offer full or limited access restrictions depending on the role of users.
Social media: iCIMS offers one-click publishing of jobs to over 300 social networks.
Best for: Companies with over 100 employees.

Headquartered in San Francisco, Smart Recruiters has earned the top-rated review badge from Trust Radius for its recruiting software. Companies such as IBM, Equinox and Ubisoft all use the talent acquisition platform in their recruitment process.
Collaboration: Smart Recruiters offer a personalized feed, which enables hiring managers to track projects and comment on them.
Calendar: Integrated with Google Calendar for easy streamlining of interview scheduling.
Checks: The ATS is partnered with screening companies such as TalentWise, Checked, and Onfido.
Demo: A free demo trial is available to all consumers.
Mobile integration: Mobile optimized forms allow users to manage the hiring process while on the go.
Best for: Large recruitment agencies and in-house employers.

Headquartered in Chicago, SilkRoad was the first company to create an all cloud-based talent management system. Its systems are used by thousands of companies worldwide including Accenture, McAfee, SanFord and Save the Children.
Distribution network: Customers have access to SilkRoad's job distribution partner networks including Simplyhired, Glassdoor and Indeed.
Compliance: It features integration with the EEOC and OFCCP for HR-compliance.
Onboarding: Seamless merging of new employee information to reduce data errors and save time.
Customization: Portals can be highly customized to differentiate the ATS and create a branded site.
Hot matching technology: SilkRoad allows users to set pre-screening questions to automatically filter candidates with the right skill sets.
Best for: Medium to large-sized recruitment agencies who want an innovative data-driven hiring system.

Founded by Danial Chait, Greenhouse Recruiting offers talent management systems which are used by big brand companies such as Pinterest, Evernote, Airbnb and BrightRoll.
Support: Live, US-based support to all customers between the hours of 9 a.m. and 9 p.m. EST, plus an online help center is available around the clock.
Migration: Data can be easily migrated from third-party platforms such as JobVite, JobScore, Newton and iCIMS.
Pricing: A clearly laid-out pricing scheme based on the number of users.
Add-on modules: Extra add-on modules are available.
Training: Greenhouse Recruiting provides a dedicated tech trainer to new customers.
Best for: Large recruitment agencies and in-house employers.

Founded in 2012, Lever has taken an innovative approach to creating cloud-based talent management systems. In just a few years, its functional systems are now used by brand names such as Netflix, Lyft, Eventbrite and Quora.
Candidate-centric: Users can view candidate profiles and communication history in one single record.
Collaboration features: Two-way email sync and access preferences enable hiring teams to fully manage recruiting agents and employers.
Customization: Built-in customization features allow portals to be branded.
Analytics: Data-driven hiring reports provide an overview of analytics and hiring projects.
Design: The system features a sleek and easy-to-use interface.
Best for: Companies with between 10 and 10,000 employees.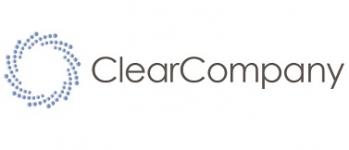 Since 2004, the Clear Company has helped thousands of companies hire and manage over ten million candidates. Trusted by Jack Wills, Sony and Vigor, Clean Company's talent management system is one of the most widely used in the industry.
On-boarding: An integrated onboarding system makes it easy to transfer employee data.
Pricing: A straightforward pricing plan with no hidden costs.
Advanced training: Clear Company offers full set-up support and employee training.
Website integration: The system is linked to major social networks and includes social sharing tools to attract more applications.
Video: Integrated video technology allows candidates to apply with pre-recorded video interviews.
Best for: Medium to large-size in-house recruiting teams and large recruiting agencies.

Founded in 2010, and headquartered in San Francisco, Recruiterbox offers a web-based applicant tracking system, which is used by teams at Stripe, Skyscanner and Levis.
Range of formats: Easily accepts a large range of resume formats including DOC, DOCX, RTF, HTML and PDF.
Customizable workflow: Users can create a customized workflow to manage all stages of the hiring process.
Job widget: Add a Recruiterbox job widget to a career page to display current job openings.
Advanced reporting: An overview of applicant data, which can be exported to Microsoft Excel in one click.
Transparent pricing: Three all-inclusive plans, with no hidden extras.
Best for: Medium to large-sized teams who require a functional ATS with a pay-as-you-go pricing scheme.

Launched in 2009, Zoho Recruit offers a large range of web-based applications and employs over 3500 people.
Customization: Seamlessly integrate the system onto a careers page.
Site Integration: The ATS is linked with job sites to enable easy posting to sites such as Indeed, CareerBuilder and LinkedIn.
Permission Control: Easily manage users, and provide defining data for permission access.
Powerful Analysis: Make use of 20 custom reports or create custom data reports.
Outlook Plug-in: An outlook plug-in allows users to access their email inbox from inside of the system.
Best for: Large in-house recruiting teams and recruiting agencies.

JobDiva is one of the leading providers of recruitment tracking systems, and their software is used by over 18,000 staffing professionals around the world. JobDiva won the coveted 2016 best of SaaS Showplace Award as well as the 2016 Top Rated Recruiting Platform award from TrustRadius.
Mobile optimized: Users can access and manage jobs and applicant data on smartphones and tablets.
Email and Calendar: Automatically sync to Microsoft Outlook, Gmail and Google calendar.
Compliance: The system adheres to Equal Employment Opportunities and OFCCP reporting guidelines.
Customization: Users can customize the dashboard and brand portals.
On-boarding: Electronic on-boarding allows users to automatically upload new employee data.
Best for: Small, medium and large-scale recruitment teams.

Hyrell is a privately funded company that supports over 1,000 businesses with their highly-rated web-based systems.
Demo: Free 30-day demo available to all new customers.
Analysis: Advanced reporting features provide an overview of the application process.
Integrated Partners: Hyrell has teamed with partners such as Criteria Corp for integrated background check and skills tests.
Streamlined tracking: A customizable tracking system for more efficient recruiting.
Pricing: Four separate monthly pricing plans to choose from.
Best for: All-sized in-house employment teams and recruitment firms.

Jobadder was founded in 2007 and now has offices in Sydney, UK, Colorado, Indonesia and Tasmania.
Pricing: Jobadder offers one of the most competitively-priced payment plans on the market.
Mobile: Native apps and mobile optimization enables access to the system via a smartphone or tablet.
Social: Easily post job adverts onto social media sites such as Facebook and Twitter.
Email: Integrated plugins for Outlook and Office 365.
Training: An online training school with a wealth of video tutorials.
Best for: All-sized in-house recruiters and agencies seeking a low-cost ATS.

Since 2009, Jazz have provided recruitment software to over 4,000 companies across 70 countries. High profile customers include Burning Man, MailChimp, and Procore.
Widgets: Embeddable widgets allow users to display updated job listings.
Mobile-friendly: Optimized for mobile so that users can access application data from devices while on the go.
Syndications: Post to a huge range of job boards at the click of a button.
Role models: Optimized data tools for more efficient screening of applicants based on customized frameworks.
Pricing: All plans include unlimited job posting, candidates, user accounts, and data storage.
Best for: Small to medium-sized businesses.

Launched in 2006, the Applicant Manager provide functional systems which have been designed by Silicon Valley programmers. Customers include Greenphire, Future, Clearedge and the 360 Hotel Group.
Compliance: Effortlessly collect and store EEO, Disability and VETS data in compliance with the OFCCP specifications.
Passive Applications: A separate database is available to store passive applicant information.
Onboarding: Manage and incorporate federal forms, letters and applicant data.
Verification: Integrated pre-screening questions enable users to perform background checks, reference checks and personality testing.
Video integration: A partnership with Spark Hire enables recorded and live video interviews.
Best for: Small to medium-sized in-house recruiters and agencies.

Headquartered in San Francisco, Jobscience also has an office in London. They offer web-based recruiting systems which are used by over 500 organizations worldwide.
Highly-rated: Jobscience has earned a 4.8-star rating from Salesforce reviewers.
Pricing: Three pricing plans and flexible payment schemes.
Mobile-optimized: A branded mobile optimized site that will help to attract new talent applicants.
Analytics: Over 50 customizable data reports for an easy overview of projects.
Unified systems: Jobscience offers the first CRM and ATS integrated system.
Best for: Large in-house employment teams and recruitment agencies.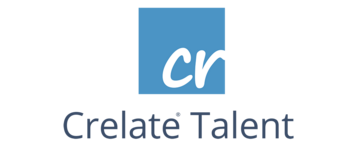 With over 10 years of experience in the industry, Crelate provides cloud-based recruitment systems, as well as branding and visual design services to thousands of customers around the world.
Training: Extensive free video training is offered to all customers.
Data Migration: Easy migration from many other major ATS vendors.
Customization: Brandable portals that can be integrated into any website.
Job Boards: Post job openings to all the major job sites at the click of a button.
Pricing: Three straightforward plans which can be paid monthly, semi-annually, or annually.
Best for: Small to medium-sized in-house recruiting teams.

Based in Lindon, Utah, Bamboo HR is a small company that offers an online Human Resources Information System (HRIS). Customers include 99designs, Disqus and Vino Farms.
Centralized information: Bamboo consolidates applicant and employee information from all locations into a single overview.
Access: Customizable control over access permissions.
Analytics: Premade report templates available at the click of a button.
Alerts: Built-in alert systems enable deadline, renewal, and upcoming event notifications.
Trial: BambooHR offers a 7-day free trial.
Best for: Large in-house employers and recruitment agencies.

Founded in 2005 by a group of engineers, CATS has developed an ATS that is used by over 1,800 companies in 70 countries.
Customization: Customize emails, fields, statuses and applications.
Social integration: Easily share job listings with popular social media networks and job boards.
Trial: CATS offer a 14-day free trial.
Web-Based: Easy access to CATS data while on the go.
Pricing: No set-up fees or hidden costs, and a per-user payment plan.
Best for: Small to medium-sized businesses.

People Stragtegy is a privately-owned business that is based in Atlanta. They offer web-based human capital management systems to hundreds of companies worldwide.
Mobile optimized: Easy access to data via any HTML5 compatible phone or tablet.
Trial: A free demo is available to all new customers.
Compliance: Secure data protection system to easily record current and past employee information.
Payroll: Integrated payroll system enables users to manage taxes and payments.
Customizable: Create customizable forms and fields to attract high-caliber talent.
Best for: Medium-sized in-house teams and agencies.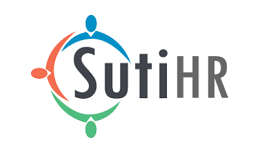 Headquartered in Los Altos, SuitHR provides SaaS platforms to high profile customers including Gerber Technology, Ovations and Cipla.
Customizable: Customized dashboards and offer letters.
Pricing: Three affordable pricing plans with no hidden extras.
Trial: Free demo available to all new customers.
Onboarding: Seamless integration of new employee data.
Analytics: Customizable data reports provide an easy overview of projects.
Best for: Small in-house employment teams.

Fitzii is a US-based company and a subsidiary of the Ian Martin Group (IMG). They currently employ over 125 people and offer web-based systems that are used by Rexel, Altus and Clek.
Hiring advisors: Fitzee offers Hiring Advisors who can create smart action plans for your recruiting team.
Pricing: A completely free ATS, with optional add-ons available.
Customizable: The ATS can be customized to fit in with a company's brand.
Tracking: An advanced and easy-to-use tracking system.
Job sites: Automatically post to job sites including Indeed, SimplyHired, and Glassdoor for free.
Best for: Small to medium-sized businesses.

Based in Canton, Ohio, Top Echelon has over 10 years of experience in creating SaaS recruitment systems and split placement networks.
Cloud-based: No need to download or install systems.
Hotlists: Easily categorize groups of candidates.
Email: Built-in targeted email marketing system.
Resume parsing: The system is able to extract data such as work history and skills from candidate's resumes.
Training: Free live training webinars held every Tuesday and Friday.
Best for: Small, medium and large recruitment-based businesses.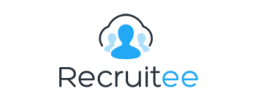 Headquartered in Amsterdam, Recruitee offers an advanced ATS that is used by over 600 companies around the world.
Trial: The company offers a free 18-day trial for all new customers.
Customer support: Excellent US-based customer support available.
Social media: Integrate with social media sites such as Linkedin and Twitter.
Job board discounts: Discounted posting on premium job boards.
Pricing: Five different payment plans to suit all sized businesses.
Best for: Recruitment-based businesses of all sizes.

Launched in 2001, Hirebridge Recruiters are a privately-held business that provides systems to hundreds of companies including Red Robin and Snowbird.
Job sites: Post job openings to all major job boards.
Candidate database: An easily searchable candidate database.
Calendar: Integrated with Outlook and Lotus for easy calendar scheduling.
Access: Controlled access permissions for different users and groups.
Trial: The company offers a free trial account for new users.
Best for: Small and mid-market recruiting agencies.

Headquartered in Oregon, HiringThing offer recruitment management software that is used by hundreds of clients including BNJ, HI-TEC and FOOD CORPS.
Checks: Background checks are available through Crime Check.
Social media: In-built integration to all major social media networks.
Video: Candidates are able to record and upload video interviews.
Training: Free access to online training videos.
Pricing: The company offers several payment plans with monthly and annual payment options.
Best for: Medium to large companies and staffing agencies.
Compare Reviews for Top Applicant Tracking Systems

Fitzii
Read Expert Review

Fitzii offers free job posting and applicant tracking software with optional add-ons, such as a screening process, to manage recruiting. Choose from various plans to reduce overall recruiting costs and time to hire.

Greenhouse
Read Expert Review

Greenhouse is the tool for companies that want to take their recruiting process to the next level. Ideal for streamlining recruitment from locating to hiring candidates, Greenhouse specializes in data-driven analytics.

Hirebridge Recruiter
Read Expert Review

Hirebridge's applicant tracking system is on-demand and customizeable to meet both needs and budgets. ATS features include candidate management, customer support and an online career center for potential applicants.

HiringThing
Read Expert Review

HiringThing offers platforms for staffing agencies, HR service companies or employers. Simple but effective steps maximize user productivity and keep cogs moving from onboarding through training and payroll functions.

Hyrell
Read Expert Review

Hyrell supports web-based recruitment for employers in a variety of top industries. Featuring applicant-tracking services, candidate evaluation and streamlined hiring communication, Hyrell is a convenient recruiting solution.

iCIMS
Read Expert Review

Designed for companies that need more streamlined recruitment systems, iCIMS offers tools for effective applicant tracking and acquisition. Clients can use iCIMS for connecting, recruiting and onboarding new talent easily.

Jazz Applicant Tracking System
Read Expert Review

Jazz Applicant Tracking System helps companies scale their recruitment processes according to their growth. From posting jobs online to providing interview assistance, Jazz Applicant Tracking System is a convenient hiring system.

JobAdder
Read Expert Review

JobAdder is a job placement tool for busy recruiting professionals. JobAdder allows managers to post job orders, create and delegate tasks, and integrate fully with mobile platforms for an enhanced user experience.

JobDiva
Read Expert Review

JobDiva was founded on the idea that empathy is the foundation of recruitment. Ideal for helping bring transparency and insight into the recruiting process, JobDiva offers intuitive solutions for both recruiters and job seekers.

Jobscience
Read Expert Review

Jobscience offers software that integrates core human resource functions, including recruiting and administration, for efficiency. Forecasting and sourcing functions make it possible to seek and hire the most qualified candidates.

Lever
Read Expert Review

Lever is a powerful tool that offers companies access to collaborative applicant tracking. With Lever, managers and recruiters can communicate via two-way email and social media mentions for a more cohesive hiring experience.

myStaffingPro
Read Expert Review

MyStaffingPro allows companies to attract applicants and use a simple online system to recruit and hire candidates with ease and simplicity. Ideal for both small and large companies, myStaffingPro is a scalable solution.

Newton Software
Read Expert Review

Newton Software offers mobile-enabled applicant-tracking services for companies ranging from small to medium in size. The company's simple applicant tracking tools are designed to help employers find top talent without hassle.

PCRecruiter
Read Expert Review

PCRecruiter offers staffing and recruiting software for people ranging from executives to HR professionals. Ideal for improving the recruiting process, PCRecruiter streamlines hiring and makes finding qualified talent easier.

PeopleStrategy Human Capital Management
Read Expert Review

PeopleStrategy lets you manage all human resource functions from a single dashboard. Hire, onboard, track and pay employees with help from the user-friendly, clickable dashboard, which also works on mobile devices.

Pereless Systems
Read Expert Review

Pereless Systems offers intuitive strategies for effective recruiting. Thanks to the simple integration and user-friendly design of Pereless Systems, managers can learn to use hiring and recruitment tools more effectively.

Recruitee
Read Expert Review

Recruitee makes it easy to post job openings across numerous sites with a couple clicks. The user-friendly interface creates a visual story of recruiting and hiring efforts, minimizing time on administration tasks.

Recruiterbox
Read Expert Review

Dedicated to helping companies hire more easily, Recruiterbox offers applicant tracking software that allows responsibility delegation, customized applicant questionnaires, synchronized job updates and more.

SAP SuccessFactors Recruiting
Read Expert Review

SAP SuccessFactors Recruiting specializes in helping recruiters find and hire the most qualified talent. From posting jobs on job boards to providing in-depth analytics, SAP SuccessFactors Recruiting simplifies hiring processes.

SilkRoad Applicant Tracking System
Read Expert Review

SilkRoad Applicant Tracking System allows companies to access the world's largest job distribution networks to find, vet and hire the most qualified talent in the industry, while also cutting down on paperwork and saving time.

SmartRecruiters
Read Expert Review

SmartRecruiters helps companies reach success in the hiring process. Ideal for enterprises who want to create a world-class marketing plan. SmartRecruiters helps increase applicant flow and provide IT management assistance.

SutiHR
Read Expert Review

Suti HR lets you manage benefits and payroll for your staff, track recruitment efforts and maintain HR records. Employees benefit from a self-service portal for document management and communication, increasing efficiency.

The Applicant Manager
Read Expert Review

The Applicant Manager offers better recruiting solutions through configurability, simplicity and tracking. Together, these three features help streamline hiring and recruiting, thus saving companies and managers valuable time.

Zoho Recruit
Read Expert Review

Zoho Recruit is an innovative one-stop-shop for effective recruiting. Offering integration with Google Apps, unique email services and SMS updates, Zoho Recruit is the applicant tracking system that today's top recruiters choose.
Disclaimer
Information in this guide is general in nature and is intended for informational purposes only; it is not legal, health, investment or tax advice. ConsumerAffairs.com makes no representation as to the accuracy of the information provided and assumes no liability for any damages or loss arising from its use.