Consumer Complaints and Reviews

Although a while ago it would appear no lessons have been learned by this shocking company... firstly assuming maintenance protocol is followed no marine engine should suffer failures any more than a car engine, which, is used far, far more and subject to thousands of hours of stop, start, racing, cruising, reversing and so on, did you know that Honda have built 28 million, yes read that again 28 million v tech engines and not a single failure, think on that. Now my story, I had a Yellowfin with 3 x 275 HP Verado's, in 2009 the ECU units failed on 1 engine, diagnosing the fault it was noted there was a factory upgrade, thanks for writing to me Mercury (not) the parts had to come from Belgium... 5 weeks later they arrived, the beautiful weather had gone, just about the only thing Merc were not responsible for, then having fixed the ECU's a fuel management problem occurred. So summer 2009 written off.
Here is the thing, agents and dealers will tell you that after 13 years the bugs have been ironed out, yes the immediate bugs have however the quality of componentry has not and catastrophic failures come about through the 'penny worth of tar' principle, Mercury have a complete disconnect with regards to the ownership experience because they have a stranglehold on the market. Across the board if all out reliability is the name of the game then its Honda or Yamaha, if reliability and performance then Evinrude e-techs... the issue is dealer numbers and that dear readers is why Merc get away with it.

(2017 250Optimax) Motors brand new. Not reliable at all. The boat has been in to the dealer at least once a week for various problems. Dealer has been very cooperative however the quality of this engine is subpar. The trim cylinders on the port motor has to be replaced, because the engine does not stay up in position.
The starboard engine quit at 1500 rpms in the ocean. Alarms sounded but it's not overheating or needs oil. Something else is wrong. When the dealer took off the hood on the engines we noticed salt over the entire block on both motors. Somehow water is getting past the gaskets that are supposed to seal the hood to the motor. VERY POOR QUALITY CONTROL IN MANUFACTURING. MADE IN AMERICA. I SHOULD HAVE KNOWN BETTER.

Sold my '89 20 HP Evinrude 2-stroke in June of 2015. I figured a four stroke would be cleaner and smoother running so I bought a 2015 Mercury 20 HP 4-stroke that same month. I was pretty happy with it except for the vibration at the tiller handle at any speed except full throttle or idle speed. That surprised me but after the break-in that first season those were the speeds I typically used so it wasn't a big issue. I am a retired engineer in my 60's and pay close attention to the operation and maintenance manuals of pretty much anything I buy, especially expensive ones. This year, June 2017, it wouldn't start, fresh fuel, new plugs, no go. I took it to my nearest authorized Mercury dealer, Richardson's Boat yard (not where I bought it) for service. I have a 5 year warranty so I wasn't too concerned money-wise.
They called me two weeks later with an estimate of about $750 to replace the carburetor, plugs, and fuel filter plus $100 for the diagnosis. I told them I was only two years into a five year warranty. They told me that the plugs were fouled and the carburetor was gummed up due to "fuel problems" that Mercury wouldn't cover since this was not considered a defective part. I called Mercury customer service and explained that I had followed their operation and maintenance recommendations to a tee and the motor only had about 25 hours on it. I also let them know that owned my Evinrude for 27 years, never needed service, and was still going strong when I sold it. They said that "fuel issues" were not covered and that unless the dealer found a defective part they couldn't help me.
The attitude of both Richardson's and Mercury was that I must have done something wrong to cause the problem. Guilty until proven innocent I guess.
So I authorized the work and asked for the old parts when they were done. The final bill was around $860. The carburetor they replaced was clean as a whistle, like it just came out of the box and there were modifications to the OEM fuel lines on both tanks that were not on the original estimate which I found curious. I challenged them on the carb replacement but they insisted the problem wasn't something you could see. I had to pay to get my boat having lost all of June.
I was still pretty mad about the whole thing so I contacted Mercury again and asked them if there was some place I could send the carb to have it tested like maybe their manufacturer. Their response, once again was worthless.
So, I just spent $860 to fix a 2 year old Mercury that cost me less than $3000. Put in perspective, it's kind of like buying a $30,000 car and having to pay $9000 in repairs while it was still under warranty. Hopefully I can sell it and get something else. This whole experience with a Mercury product and their customer service was awful. I would not recommend them to anyone.

I have a 115 4 stroke EFI outboard. I have had all maintenance done by Tracker Marine. Now I find out the foam air filter has disintegrated and that's why the motor doesn't run right anymore. I still have warranty left, but I'm getting the run around. They say it could be something else. Well I guess it's OK to throw foam air cleaner parts down the intake when the motor is running then, because that's what happened. And it has nothing to do with it?

Brand new 100 HP Mercury purchased in 2016. Since the first day the boat was used, the engine missed and seemed to be running out of fuel. Dealer first said they can't find any issues. After maybe my 5th visit back to the dealer for the same issue, they replaced the throttle sensor. No change in the line performance. Then I was told it was the trim and tilt sensor.
After many trips back to the dealer and many bad trips out fishing, the engine finally blew up, in the middle of an ocean bar. Luckily we were able to be towed back in. The engine had thrown something through the block. Mercury are now saying that I put the boat into reverse at high speeds, or the transducer was in the wrong position, or I performed an emergency stop. These actions have forced water up into the exhaust port and blown a hole in the head.
I am 48 and have been operating boats since I was 16. I was offended by the service managers claim because I would not put the engine in reverse at speeds under any circumstances, I didn't got the transducer (fitted by Mercury Authorised dealer), and as for emergency stop, the engine blew up. Of course it stopped. Mercury has stated that they are going to be generous and replace the motor and the computer. I think, due to the continual issues I have had with this piece of junk, I am well within my right to request that the engine be replaced.
These arrogant people can't even be bothered phoning me. The person at Mercury said I should phone them. I am up to $500 with my lawyer fees so far, but I won't let them get away with this. 15K for a new engine that should be hooked onto a rope and thrown over the side as an anchor. I am now on my third week without a boat which cost me in all around 55K. Mercury has broken a very basic consumer law here in Australia. I want my boat back with a new engine that is tested prior to delivery. My mates, family and my own safety have been placed at risk by the faulty engine. I have always been a huge fan of Mercury engines and have owned many, but this kind of service has left a sour taste.
How do I know I can trust these reviews about Mercury Marine?
848,010 reviews on ConsumerAffairs are verified.
We require contact information to ensure our reviewers are real.
We use intelligent software that helps us maintain the integrity of reviews.
Our moderators read all reviews to verify quality and helpfulness.
For more information about reviews on ConsumerAffairs.com please visit our FAQ.

I am a casual fisherman who bought a Lund 1875 with a Verado 150 in 2012. There is only 80 hours on this engine and last month the Oil Cooler Module failed and had to be replaced. $2700.00. I contacted Mercury to see if there was recall that I missed and there were none. I contacted customer service and they would do nothing for me. When I drove my new boat and motor to my first fishing trip, the owner of the fishing lodge could not believe that I had actually bought a Mercury Engine. He said that it would fail and that I should have bought an Evinrude or Honda or Johnson or ANYTHING but a Mercury. It makes me sick to think that after only 80 hours of boating, he was absolutely CORRECT!

I have sent a complaints letter to both Mercury's European contact email (bme.service@brunswick.com) and their US one (services@brunswick.com). They happily and completely ignored my messages, and I am still waiting for a reply after over two months. To sum up its contents; I was repeatedly insulted and ultimately threatened by one of their authorized dealers nearby, after a basic engine service. Having had a motorboat for over 10 years, this has frankly never happened to me, and was a highly negative and shocking experience with this brand. Customer service is definitely not their priority. Beware!

I've just been towed back after this Mercury Marine 9.9 HP Bigfoot outboard, which has only done 20 hours in total, blew up. It has always been noisy and rough running, but this is the limit. Ironically, the marine engineer who towed me home had a lovely sweet running Yamaha. He told me that he would never buy a Mercury, unless it was one of the re-badged ones. Not the least he said the company was the most unhelpful on Earth.

I had, until I gave it away just to get rid of it, an 4 HP Mercury Mariner Motor. It stopped running. Actually it refused to start. No dealer or undefended repair shop could fix it. They have no problem charging me, they simply could not find a fix. Mercury was unresponsive and that is the most unprofessional part of this mess. They never responded to any contact. Useless and proud of it makes this a no brainer for buying from the competition.
It should also be noted that they make contact online impossible as the serial number was rejected and they based their entire online contact presence on a forced choice form with no other options. I developed an entirely new optic of this company and it's safe to say, they are the worst of the worst. Their products, based on my experience, approach the level of junk and customer support is even worse - non existent if fact. If any company deserves a terrible rating, this one, Mercury, has earned it.
I ended up giving it away for parts just to resolve the issue - sort of. I recently inherited a Bayliner with another Mercury second tier motor, a Force. It was given to me despite the boat and motor look like they were never used - like new. The owner tried everything to get it running and keep it running but it had numerous issues that he spared no expense in repairing. I have had to repair the steering and the motor no start issue twice. I am done with Mercury and will put a Honda on this boat. I have two other outboards, a Honda and Evinrude with no issues.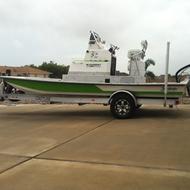 I purchased this motor (2015 115 4 stroke EFI) for a Shoalwater Cat flats boat and it has ran flawless. I have owned boats for over 30 years and never ran anything except Evinrude. This is my first Mercury I have. 125 hrs on it and no problems. The only thing that has ever been done to it is regular maintenance (change oils and filters).

I have a 2012 Mercury 150 fourstroke on my Triton bass boat. This was purchased with the boat. Since day 1 this boat has been in the shop more than its been on the water. First time out ECM went bad three miles from the boat ramp. A month after that fuel delivery problem, STRANDED AGAIN. Two months after that fuel delivery problem again, AAAGAIN STRANDED, had it supposedly repaired. Two weeks after repair stranded again oil level sensor shut motor down, I.E. mercury sucks. THERE IS ABSOLUTELY NO CUSTOMER SERVICE. IF YOUR GONNA SELL A ** PRODUCT THEN AT LEAST HAVE THE BALLS TO STAND BEHIND IT.

In 2012, I purchased a 175 Mercury Verado on a 24' Tahoe Pontoon Boat. It ran perfect for 3.9 seasons and please remember that I live in Saskatchewan, Canada. We only have a four month season if we are lucky. I have about 350 hours on the motor. At the end of the 4th season, I noticed that the motor was smoking so I returned to shore to check things out. When I pulled the dipstick to check the oil, the pressure blew the oil everywhere. When I drained the oil there was about 13 liters of oil/water mixture. There is only 6 liters of oil when you do an oil change.
I'm not sure about the Mercury dealers in the States but here in Canada they are just short of being thieves. Just for them to look at the motor will start at $1000. I called Mercury and the most ruthless excuse for a female answered the phone. I just wanted to know if anyone one else had that problem. I couldn't get any kind of an answer from her and I finally told her how I was going to fix it. I told her that "I SHOULD HAD BOUGHT A YAMAHA". What a ** piece of **. Mercury motors are garbage and their customer service department people is so horrible. I'm 58 years old and have NEVER experienced such demoralization for any company when all I wanted was some information. SHAME ON YOU Mercury.

Paid nearly $30,000 for a 15' Whaler Montauk. Great boat. The Mercury 60HP Bigfoot motor broke down in less than 10 hours, left my 7 year old son and I stranded. Was told it was a "loose wire from the factory". Later looked at the actual work order and they could find nothing so they "returned boat to customer". The motor runs like crap, low idle sputter and shake. My Merc mechanic thought maybe a loose wiring harness, it was tightened and returned to me. 5 miles out in the Gulf off Homasassa the motor died several times. My wife had to literally sit on the back of the boat, hold the wires just the right way so the boat would run. Thunderstorms rolling in and we're trying to get back into the rock strewn river with other boats everywhere.
Drop it at MarineMax Clearwater and they replace the wiring harness. Merc tech in Homosassa says Brunswick outfits the motors with cheap Chinese harnesses to save money on each unit. I pick up the boat and it runs worse than ever at low speed, shakes, rattles and looks like it's gonna launch off the transom. Bring it back to MarineMax and the tech says it runs like every other 4 stroke 60HP they have. Bring it back home, runs like crap still. I finally dropped it at MarineMax, told them to rig it with a Yamaha or I wouldn't pick it up. They offered me $3,000 trade in and tried to charge me nearly $8500 for the new Yamaha.
I've emailed and called everyone I could find in the company directory at Brunswick and Mercury and finally got a call back today. They told me the coil on the motor was found to be bad and they'll replace it. Refuse to even consider helping me on the awesome trade in deal, telling me I have to deal with MarineMax. Stay as far away from Mercury Marine as you can. Terrible product, worse customer service. Marine Max Clearwater has some of the best people around but they also refuse to stand behind the product and are trying to gouge me for another $6,000 to replace a clearly defective product. Never again.

Over the past 20 years my husband has purchased a minimum of 6 outboard motors. His last motor was purchased as commercial. He was only given a 1 year warranty which expired June 2016 and was not given the opportunity to purchase an extended warranty. The motor is not used as commercial and has very low hours on it. The commercial price was a few hundred dollars cheaper. We are finding out that if it would have been purchased as a regular purchase there would have been a 3 year warranty.
Now Mercury will not consider extending the warranty even with the low hours. What a rip off and I will be sure that before he buys another Mercury he visits Yamaha as they offer a 5 year warranty to their valued customers. They back up their product as Mercury doesn't. Also, word of mouth is also good advertisement and will let anyone know who is thinking about buying a Mercury product to look elsewhere. Right YAMAHA will be our choice. So before you buy a Mercury product be sure to ask about their warranty.

Motor with less than 40 hours on it and all maintenance done yearly. Ran fine for first couple years on our Lund 1700 Explorer fishing boat. One day the motor died and would not start. It just clicked. Checked battery and got a little low from attempting to start. Charged battery and still just a click (the starter gear engaged but would not turn over the motor). I checked the starter and noticed the top housing cracked. Sha, so ordered a new one from a merc dealer for $350, of course, they ordered the wrong one and then had to order the correct one for $450.
This is a updated starter P/N (problems?) and there were only 3 in the USA the dealer said. So put the new design in (seems more robust) and still just a click. Googled and luckily found one post where a defective $20 vacuum hose in the fuel pump housing ruptures. This defective design hose sucks fuel directly into the intake and locks up the lower cylinder. So I pulled my plugs and sure enough the lower cylinder was loaded with fuel. So now I had to change, my oil (loaded with fuel) filter & plugs, replace the defective designed hose and see if it runs. I contacted mercury and they sent me a kind letter apologizing for their defect and offering to sell me the hose at full price.
I guess they shouldn't help someone when their defective design caused extensive damage, battery, starter, oil, plugs, filter, who knows how much cylinder wall damage with all that fuel. So not happy with mercury. And to top it off when fixing all these hose design defects the hose is replaced by a much higher psi rated hose and new P/N. Hmm sounds like a design problem? Then, I had to remove the air filter to pull the fuel pump housing and the foam crumbled. Turns out this is also a defective design on these motors. Once again I had to shell out $85 for a metal element replacement P/N.
My advice is to avoid mercury motors like the plague. They don't stand behind their product and their products are inferior. Things go wrong on all motors, but Mercury does not stand behind their products when there are clear design issues. That becomes exclusively your problem. I had a 1972 Johnson 50hp motor up until 2012 that never had any of these kind of issues and was a great motor. TLC and proper maintenance and no problems. I was very uncertain when I bought my Lund fishing boat that it had a Mercury motor on it. Now I know I should have walked/ran way.

I bought a new flats boat outfitted with a brand new 2017 Mercury Marine 90 HP. To date the motor has 6.5 hours on it and it has left me stranded twice. Problem is intermittent. Motor will start and run fine for a specified period of time then sputter and quit almost like it is out of gas. Fuel tank is near full, motor is getting fuel to it but will not run. It can sit for a few days then start up and do the exact same thing. Quality control for Mercury has gone away. Worse outboard motor on the market. Mechanic says he can find nothing wrong with the motor but obviously something is wrong. Very frustrating situation...

I bought a brand new 2015 Mercury 300 Optimax, rigged by T-N-T Marine in Miami. T-N-T are awesome! Mercury not so much. I have had every problem under the Sun with this motor. I've been broken down 5 different times, both in the Atlantic Ocean, and the Gulf of Mexico. They've fixed the problem under warranty, but the problems persist. I don't even want to go out in the boat anymore in fear that it will break down again. Now the warranty has expired 1 year later and I received my first bill. I'm beside myself with Mercury Marine. I wrote Mercury a letter and filled out their consumer review. I have not had a response from Mercury at all.

I own a fishing charter business that operates 6 boats that all have outboards. We buy a new boat and motor about every year and keep them about 4 years. I've owned lots of yamahas and 3 Mercury's while operating this charter business over the last 14 years. The worst motor we ever purchased was a 2008 225 Mercury Verado. We have owned the boat and motor for three years so far. The first year was problem free but we started having some problems by year two. Mostly minor things like a float switch, a busted air supply hose, leaking valve cover gasket, power assist steering leaking, but in year three my main computer went out and it would shift into gear. The part was $5400, total bill from the shop was nearly $6400 after tax. This was only for 2 hours labor, the part, plus tax.
Now some people may be saying, "Well you use them a lot so that's to be expected." Well, I've never had that many problems with all of my Yamahas combined. I will never buy another Mercury Verado. I'll stick with my yamahas from now on. We put 400 or more hours on a motor per year and there is no reason why they can't make a better more reliable product. I have Yamaha 250's that I've never had to do anything but maintenance and they have more hours on them. I don't expect anything from this review other than it to be able to be seen by the people looking for Mercury reviews. I regret buying this motor.

Just checked the warranty and cannot see anything about environmental. I bought a new motor with a 3 year corrosion warranty and in year 1 it started to corrode. The last motor was on for over 11 years and no corrosion. The burley bucket and dive ladder were on when I got the boat.

Ok, I've been Yamaha forever. Never had a problem ever... I got talked into buying two Mercury motors for my dream boat. Engine 1: 350 Verado. Problem in the first two weeks was a leaking valve covers. Engine 2: 9.9 pro kicker. Less than 8 hours on it. Always starts difficult and now won't start at all. If it does will run for 20 seconds and die, then won't start at all. Problem unknown... Two week waiting list to get repaired. Starting to wish I never bought these boat anchors they call motors. Leaving for a fishing trip in 4 days, and a two week waiting list for the repair shops. Guess the fishing trip is cancelled... You would figure when you buy a new boat with all the best at least the motors would be good for a month or two. Not with the Mercs. Stay clear of these pieces of junk.

I read your customer reviews on Mercury Outboards and they were all spot on. Mercury is JUNK. I purchased a brand new 1994 Sea Pro 220 Walk Around in late 1993. It came with a 200 offshore Mercury outboard. Had the boat for 22 years. A great boat. Only reason I sold it was due to the motor. Only thing ever replaced on the boat was the fuel tank. Other than that the boat was perfect. The motor was replaced three times.
The first motor, while five mile offshore died. Mercury used plastic fittings on the cylinder head water lines. One broke while I was heading in and filled the inside of the cowl with salt water, which the engine sucked in at 4K RPM's. Bent a rod and cracked the block. Motor was still under the warranty but Mercury said "water intrusion" don't cover that even though it was caused by their cheap defective parts.
Motor number two was a remanufactured powerhead directly from Mercury. Had a 12 month warranty. Motor locked up at 13 months. Motor number three. A brand new 2005 Mercury 200. Constant problems with just about everything you can think of, and never any help from Mercury. That is the reason I sold the best boat I ever had. I wouldn't buy a tube of grease from Mercury. Today I have a brand new 17 foot Carolina Skiff with a 40 HP Suzuki 4 stroke with a 6 year warranty and I love it. Mercury SUCKS.

I have always said, I would much rather have a broken Yamaha that I have to diagnose and pay to fix, than have a brand new, in the box, direct from the factory Mercury motor put on my boat because eventually, you will pay more to fix the Mercury than you will the Yamaha. We bought a pontoon boat with a 60 hp Bigfoot 4 stroke 2 years ago. Every month since we have owned this boat, at least one week out of every month since we have owned it (and I can prove this with receipts) the motor has been "not working". If you call Mercury, they are no help and I cannot even imagine why they have a "Support" phone number because their standard answer is "Contact a Mercury dealer." I mean they could just make a recorded message that tells you the same thing!
Nothing on the motor is made well. Every thing that comes off the motor is inferior and basically, junk. Things crumble apart, gaskets give way and corrode, electrical components fry all the time. My friend has a 70 hp Yamaha and it took us 5 minutes one day to change the fuel filter. It takes 45 minutes to change a fuel filter on my motor because you have to take most of the items on the side of the motor off to get to the fuel filter. There are 7, yes, 7 different screw head sizes to get to the fuel filter. 7 different sizes!!!
I'm a design engineer, if I designed anything like this motor is designed, I would be fired, on the spot, no question. Oh, and if you fix something one time, that doesn't necessarily mean you won't have to fix it again as the ECU, VST tank, mechanical fuel pump and trim and tilt pump have all died twice since we have owned this motor. And I bet Mercury just sits around and just cannot figure out for the life of them why their entire market share is just slipping away, like sand through their fingers.

Well I have a 2 yr old Mercury 115 hp 4 stroke on a commercial rod and line 23 ft fishing boat. Last Thursday I had the guardian system warn me of a 'non critical fault' (6 sec intermittent beep) so after checking water, oil, prop etc, I proceeded to make my way, with limited power home, only to seize the engine 50 mins later. Later after being towed in, and the engineer inspecting it, there is no oil pressure! Surely this would be a 'critical fault' and if indicated. So, in the first place I would of got towed in from where it happened and only be facing a bill for pump replacement and such, but now after the engine seized it will be a new power head etc etc, over £5000 almost the price of a new unit.
Being self employed and ploughing all my savings into this business after leaving the armed forces last year after 22 yrs service, I would not expect this kind of thing to happen. Apparently this is not a common thing but still it is going to cost me a fortune and lost earnings to put right. And due to it being a commercial engine, you guessed it, out of warranty!!! I am now looking at buying a 150 hp 4 stroke. Is there any deal you can do for me, as I find my motor is now worthless as too expensive to repair, against the cost of new motor. I have emailed Mercury EU and Barrus UK numerous times but they have not even had the decency to replied.

I would like to tell you my story from when I purchased the 2007 115 Mercury Optimax, band new. From day one the motor has always run rough. I was told that's just the way it runs, but it's very fuel economical. After replacing multiple coil packs, Mercury finally had a new updated coil pack and replaced them all. What a relief that was. The next thing was the fuel lines. They needed to be replaced and it was to be at my expense, Mercury said they did not make the fuel and it was not going to be their issue. I was to incur the cost. Next my went into limp mode. After taking it to the authorized Mercury shop I was told the oil tank had to be replaced because some glue had released a magnet that controlled the oil level gauge. $950 later that was fixed. I Inquired about the rough idling and pulsating motor rpm jumping again. I was told that's just the way they run.
Every Year I had to replace the high pressure fuel pump sleeve, they always have split and cracked only a $15 dollar 3/4 inch piece of rubber hose. Currently, now once again, the motor won't throttle up stalls, constantly runs rough (as Always). Left me stranded for the last time with my four young kids, wife, and dog. The motor is out of warranty. I have called Mercury several time with no help whatsoever. All I can do now is to let the public know what I have endured in the years past. My birthday falls on 6-17. I would like to go crabbing. Send me a new motor.

I am 63 years old, raised a family, did everything right, saved my money and took care of my Mercury 200 OptiMax. After reading all these reviews I am going to cut to the chase. Looks like I feel fortunate that I got 725.2 hours – 25 miles offshore on Lac Seul, Ontario, Canada when I blew a rod through the side of my Mercury 200 OptiMax. I had a friend with me and his grandson and thanks to my wife buying me a SPOT I deployed search and rescue. Major thunderstorms and tornadic weather which was unexpected so they could not deploy a helicopter but they did have a C140 on standby but I was finally rescued by the Ontario Provincial Police as well as a friend of mine. I did not deserve this; I did everything right. To sum it up my boat is at the dealer now and getting a brand new 200 Yamaha VMax...

When bought this motor (2012 Mercury 150 four stroke) I had fuel delivery problems, a bad alternator from day one. Four trips to the dealer to finally get fixed. Now at 201 hours leaking water and oil from 15 different areas. Corrosion found on the bolts. Many of the loose even with Loctite on them never were torque correctly from the factory. Tilt cylinder was bleeding off. Exhaust pressure in the crank case which is what I was told made the gaskets leak. Mercury said out of standard warranty by 6 months they would cover the gaskets but no labor. These problems are not wear and tear problems, should be covered by warranty.
The extended warranty I purchased the GOLD warranty doesn't cover anything, was a waste of money, not what was explained to me when purchased and no paperwork was given to me explaining this wonderful extended warranty I purchased. The dealer that is working on my motor told me it would only be $350.00 in labor. Now three weeks later the bill has increased tremendously while they're exploring at my cost the problems with my motor. The Oregon Mercury representative says that's all they will do.

In 2015 I Bought a Lund 2075 Tyee fishing boat with a 250 Verado motor. I put 214 hours on the motor last year fishing. We went fishing this spring and while moving forward the motor suddenly quit. We tried to start it but no success. We took the cover of the motor and discovered that the motor had threw the piston out from the block. I took the boat back to the dealer for them to look at and they contacted the Mercury rep. He told us that it was not under warranty due to water intrusion. There is no way that water could have got in the motor when we under way at 4,800 RPM our 45 miles per hour. He then said we must have put it reverse without stopping causing the water to enter from the exhaust which is impossible because you first have to come to neutral before entering reverse.
The are not warranty this motor and will cost me around $21,000.00 for a new motor. I am 62 years old and have been a boat owner for 40 years with a number of types of boats and have never had this problem. Mercury is not living up to their warranty. Mercury was not aboard the boat at the time so I do not understand why they will not believe me when I tell them what happened. I wanted to fish, not damage my engine. My son and I went to Sunsation boat company last Saturday to take his new 32 foot Center Counsel boat out for a test ride with the owner of the company. The boat has 2 350 Verado Mercury motors. We were out for 45 minutes. The owner Rob was driving and guess what? The Starboard side engine blew with less than a half hour on it. They want to fix the engine and not give him a brand new motor on his brand new boat. What would you do?

We just got 2 new Optimax 225 at the end of 2015. First one, the block blew up at 37 hours. Second motor, the block blew up at 41 hours while Mercury mechanic is testing the boat for cranking noises. Mercury Marine took 1 full month to check the problem for each motor and then rejected the warranty in a one-line email message. No one at Mercury agreed to give any report so we went sending emails all the way up to the GM. The only reason for revoking warranty that we got from Mercury Marine came from the GM of the company, Mr. Jean-Louis **, stating: "Without going into details, none of the findings relates to a product default and therefore we cannot consider any warranty coverage for this case." Anyone who experienced the same problem with Mercury Optimax please contact me at **. I was told that there is a batch of motors from 2015 that all blew up and I am looking for other customers who had the same problem.

I purchased a 2015 40 hp Mercury command thrust motor on my 2015 Excursion pontoon boat. When I took delivery of the boat it had a 2014 Motor installed. When I questioned the dealer he told me that the motor was manufactured in May of 2014 but it is a program year 2015 which did not make much sense to me. As I have done some research I have found that this is not legal in all states, but in Massachusetts it appears to be. I have spoken to Mercury Marine in Wisconsin and they told me that they provide literature to the dealers and the dealers are supposed to notify you of this practice.
The dealer I bought my boat from in Worcester, MA made no such representation. Now I have a motor that was manufactured almost two years ago. So if you are buying a Mercury outboard, make sure you know the manufacture date and model year. They can differ as much as 18 months. Mercury does not use model years. They call them program years. So just be aware of what you are buying. They are not very upfront about this when you are buying. I think this is very sneaky. I would have looked at more current models that are available from other makers had I known.

In March of 2015 I ordered a brand new Boston Whaler 285 Conquest (cost without electronics $245,000.) with twin Mercury 250s (Mercury and Boston Whaler are both owned by the Brunswick Corp, and you have no choice when buying a Boston Whaler, you must buy Mercury Motors). I received delivery of the vessel in the 2nd week of July 2015. The boat was purchased from MarineMax, Lindenhurst, NY. I purchased $20,000.00 in electronics of which MarineMax installed as part of our contract. I also had about $15,000.00 of additional upgrades and out of pocket expenses directly relating to the boat itself, and added another $15,000.00-$25,000.00 in items to be used with/for the boat, but not part of the boat. Lastly I paid about $12,000.-$13,000.00 for an extended Platinum Warranty for the motors that cover the motors and electronics for 8 years.
In August of 2015, approximately 5 weeks after taking delivery I noticed an oil leak in the port motor. It was immediately brought to the attention to Marine Max. The boat was in and out of the shop the entire season multiple times, wherein I lost weeks of use of the boat. The leak was not resolved until over the winter when the boat was winterized. At that time Mercury Marine authorized a new power-head for the port motor.
Meanwhile between August of 2015 and Nov 2015, I've experienced additional issues, all of which was brought back to the dealership for repairs:
1) Faulty Carbon Monoxide Alarm.
2) Faulty wiring wherein I was stranded out on the water at night and had to be towed in. This faulty wiring short-circuited other wiring, melted wire and almost caused a fire before a safety breaker shut the boat down.
3) Multiple loss of steering issues.
4) Power Steering Pump failed and required replacement.
5) Marine Max broke the plastic insert rim that supports the cupholder in the helm (still not repaired). It's even documented that they broke it.
6) Multiple Error Code issues.
7) Forward Bilge stopped working, needed replacement.
8) Aft Bilge was defective, replaced and the poorly designed sensors and set up of the aft bilge allows it to run hours at a time without it shutting off.
9) Low Voltage issues.
All of these issues occurred between August of 2015 and Nov 2015. Each time I would bring the boat back to the dealer, they would work on it, and either they fix the issue or it just reoccurs. I left the boat with Marine Max, the dealership, over the winter to provide winter and spring services. I received the boat back on April 1st, 2016, after paying $7200.00 for winter storage, winterization and spring set up. I used the boat 5 times. The port motor has overheated twice (again each time I'm out on the water) and I've lost my steering on one occasion.
They claim that the first time the boat overheated was due to a defective impeller within the water pump (which they installed just prior to April 1st, 2016). They could not explain why the boat overheated the 2nd time. I also have received additional faulty codes. The aft bilge is still not working properly and runs for hours and I had a leaking deck hatch. Further, now oil has been identified leaking from the Starboard motor. I have brought this back to Marine Max and they have had a Mercury Rep come and inspect the boat. They are now authorizing two new actuator motors, and are creating a negative jumper wire/cable to regulate the electrical voltage. They are also going to look into the oil leak of the starboard motor.
I contacted Boston Whaler, Marine Max and Mercury Marine and got management involved. Their position is these are warranty issues and they will just keep honoring the warranty repairs as outlined by their contract. I have requested that they replace both motors and have a Mercury Marine Employed Technician install and rig the boat so that I can be assured of a safe, dependable and trouble free boat. They have denied this request and will not compromise from their position.
Meanwhile, I am still without the use of a boat as it undergoes additional repairs and all of these issues have accelerated the depreciation of the boat. When you go to sell a boat, the first thing any buyer does is pull the service records of the motors. When they see the laundry list of faults and repairs no one will offer me fair market value for the vessel. Marine Max hasn't even offered to buy the boat back from me at fair market value. I have a 2''stack of emails that I have sent to Marine Max Service Department, ¾'' stack of repair records, various photos of all of the issues and problems.

ConsumerAffairs Research Team
The ConsumerAffairs Research Team believes everyone deserves to make smart decisions. We aim to provide readers with the most up-to-date information available about today's consumer products and services.
Mercury Marine has been powering boats for over 75 years. Founded in 1939, the company now has locations around the world. Mercury's focus has always been innovation, great engineering and speed.
Mercury Repower Financing: Mercury has a financing option for every budget, whether you want to finance all or just part of your engine package. Talk to your local Mercury dealer for more details and to apply.
Variety of motors: Mercury's outboard motors range from 2.5 to 350 horsepower, so you can find the perfect outboard motor for your vessel.
Outboard customer support: Mercury sells a wide range of products, but you can get support for your outboard motor by specifically contacting an outboard expert. Skip the runaround and get the support you need from a professional who knows the ins and outs of your engine.
One-stop-shopping: Consumers will enjoy buying everything they need for their boat from Mercury, including their outboard motor, propeller, precision parts, accessories, gauges, controls, apparel and even inflatable boats.
Accessible dealers: Find a Mercury dealer near you using their "find a dealer" locator on the Mercury website. Dealers are around the country, so you're sure to find one close to your neighborhood.
Best for Mercury Marine is best for recreational boat owners, kayaks and canoes.
Mercury Marine Company Profile
Company Name:

Mercury Marine

Website:

https://www.mercurymarine.com/en/us/