Bisphenol S linked to excess fat formation
03/28/2016
|
ConsumerAffairs

By Mark Huffman
Mark Huffman has been a consumer news reporter for ConsumerAffairs ... Read Full Bio→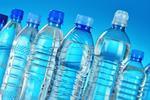 Manufacturers have been moving away from the chemical bisphenol A (BPA) as a plastic hardener in packaging and bottles, over health concerns.
Many have embraced bisphenol S (BPS) as a substitute. Now, a study published in the Endocrine Society's journal Endocrinology suggests BPS might have some problems.
"Our research indicates BPS and BPA have comparable effects on fat cells and their metabolism," the study's senior author, Ella Atlas of Health Canada, said in a stateme...
More
UCLA study raises questions about Bisphenol S
02/02/2016
|
ConsumerAffairs

By Mark Huffman
Mark Huffman has been a consumer news reporter for ConsumerAffairs ... Read Full Bio→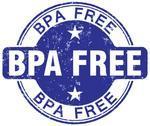 In recent years, packaging manufacturers have moved away from Bisphenol A (BPA), the hardening agent that was once found in nearly all plastic bottles and containers.
A 2010 report from the Food and Drug Administration (FDA) raised concerns about BPA exposure, especially to pregnant women, children, and infants. Despite the fact that the FDA says low levels of human exposure to BPA are safe, manufacturers have begun to look for alternatives.
One alternative is Bisphenol S...
More
Sort By