Researchers say even low levels of BPA can be harmful
12/07/2016
|
ConsumerAffairs

By Sarah D. Young
Sarah D. Young has been a columnist for a blog ... Read Full Bio→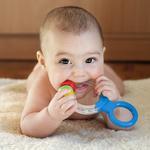 To soothe teething pain, parents often hand their little one a colorful teether to sink their sprouting teeth into. But despite being labeled "BPA-free" and "non-toxic," many baby teethers may contain low levels of BPA.
Studies have shown that EDCs can interfere with hormones and have harmful developmental, reproductive, and neurological effects. The U.S. and other governments have banned or restricted the use of some BPA, parabens, and antimicrobials in certain baby pr...
More
Bisphenol S linked to excess fat formation
03/28/2016
|
ConsumerAffairs

By Mark Huffman
Mark Huffman has been a consumer news reporter for ConsumerAffairs ... Read Full Bio→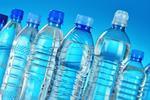 Manufacturers have been moving away from the chemical bisphenol A (BPA) as a plastic hardener in packaging and bottles, over health concerns.
Many have embraced bisphenol S (BPS) as a substitute. Now, a study published in the Endocrine Society's journal Endocrinology suggests BPS might have some problems.
"Our research indicates BPS and BPA have comparable effects on fat cells and their metabolism," the study's senior author, Ella Atlas of Health Canada, said in a stateme...
More
Sort By