Most smartphones now cost over $600, but there are cheaper alternatives
11/08/2016
|
ConsumerAffairs

By Mark Huffman
Mark Huffman has been a consumer news reporter for ConsumerAffairs ... Read Full Bio→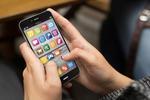 Priced a new smartphone lately? It's definitely a different world since carriers have stopped subsidizing the cost of devices if you signed a two-year contract.
That meant consumers could upgrade to the latest iPhone or Android smartphone for around $200, as long as they extended the contract for another two years.
Now there is no "official" two-year contract, but the monthly payment on the full price of your phone just so happens to take about two years to pay off. So it...
More
Researchers cite a "glaring disparity in failure rates"
05/12/2016
|
ConsumerAffairs

By Mark Huffman
Mark Huffman has been a consumer news reporter for ConsumerAffairs ... Read Full Bio→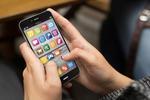 No doubt many smartphone owners will take issue, but a new report by a technology company maintains that Android devices are no match for Apple's iOS when it comes to technical performance.
In its Q1 "2016 State of Mobile Device Performance and Health," Blancco Technology Group, an international data security firm, cites a series of diagnostics tests performed on a wide variety of iOS and Android devices using the SmartChk platform.
The results, the company says, show a "...
More
Sort By