Don't overlook the balance transfer fee
08/10/2016
|
ConsumerAffairs

By Mark Huffman
Mark Huffman has been a consumer news reporter for ConsumerAffairs ... Read Full Bio→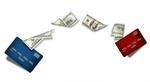 If you have a lot of credit card debt, you might save a good bit of money if you moved it to a credit card that doesn't charge any interest for several months. That way, all of every monthly payment would go toward paying down the balance.
Every so often CreditCards.com, a card comparison site, analyzes balance transfer cards and ranks the ones it thinks are best. This year, the Citi Simplicity Card comes out on top.
In fact, CreditCards.com says it really wasn't close. T...
More
Two cards now offer 21 months of 0% interest
04/11/2016
|
ConsumerAffairs

By Mark Huffman
Mark Huffman has been a consumer news reporter for ConsumerAffairs ... Read Full Bio→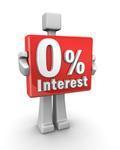 If you are like most consumers, you are trying to pay off a balance on a credit card or two. Given the high interest rates on credit cards, that's often hard to do.
By transferring a balance from a high interest credit card to one that has no interest charges, the payoff can occur much faster. There are several credit cards that are specifically designed for balance transfers, giving the cardholder a few months of 0% interest.
Lately, these introductory periods have gotte...
More
Sort By