Eliminating interest payments for a while can be very rewarding
04/14/2017
|
ConsumerAffairs

By Mark Huffman
Mark Huffman has been a consumer news reporter for ConsumerAffairs ... Read Full Bio→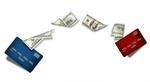 You've heard about the proliferation of rewards credit cards and have decided you should get one.
Smart. Rewards cards can be a good way to get a little money back with each purchase. But as you consider your choices, don't overlook a balance transfer card if you have a hefty balance on your current card. It could actually put more money in your pocket.
Here's why: let's suppose you get a cash back rewards card that pays 1.5% on every purchase. That's pretty generous as t...
More
Card comparison site picks the Citi Diamond Preferred and Chase Slate
03/09/2017
|
ConsumerAffairs

By Mark Huffman
Mark Huffman has been a consumer news reporter for ConsumerAffairs ... Read Full Bio→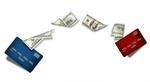 Credit cards come and go and sometimes the terms change, so it's a good idea to keep up to date on the latest offerings.
This year, card comparison site CreditCards.com has declared two cards -- the Citi Diamond Preferred and the Chase Slate -- as the best balance transfer cards.
Cards that allow you to transfer a balance are useful when you are trying to pay down a large credit card debt. In nearly every case, a balance transfer credit card will give you a few months in ...
More
Sort By