Best Service Trucks and Truck Crane Companies
A service truck (also called a mechanics, work or utility truck) is a specific type of truck with cabinets in a heavy duty body built for various jobs. Service trucks can be outfitted with compressors, welding equipment, generators and more to make them versatile vehicles for many jobs.
One of the more popular attachments for service trucks is a crane for lifting cargo into and out of the truck. Cranes vary among makes and models regarding reach, size and lifting capacity.
Compare Reviews for Top Service Trucks and Truck Crane Companies

Ford Cars and Trucks
Read 1261 Reviews

After releasing the Model T in 1903, Ford became a leader in the automotive industry. They manufacture trucks, vans, SUVs, sedans, coupes, sports cars and crossovers that can be customized to meet buyers' needs and budget.

Auto Crane
Read 45 Reviews

Ever since 1958, Auto Crane has been serving the heavy-lifting industry with beneficial and quality products. With over 55 years of industry experience, Auto Crane is an industry leader in quality and product innovation.

Drake-Scruggs Equipment
Read 35 Reviews

Drake-Scruggs was formed in 1948 in Decatur, Illinois as an equipment company. Today, the family-owned business manufactures truck bodies, bucket trucks, truck equipment, digger derricks, wheelchair lifts and more.

Altec
Read Expert Review

Founded in 1929, Altec is an equipment manufacturer for the contractor, electric utility, tree care and other markets. It is headquartered in Birmingham, Alabama and offers several service truck bodies and telescopic cranes.

Caseco
Read Expert Review

CASECO began as a sheet metal fabrication shop in 1972 and has since grown into a manufacturer of custom and prebuilt service truck bodies. The Master Mechanic series contains options for prebuilt crane and service truck bodies.

IMT
Read Expert Review

Iowa Mold Tooling Co., Inc., or IMT, was founded in 1961. The company has grown into a leading manufacturer of material handling equipment and service vehicles. IMT's line of trucks and service cranes are built in Garner, Iowa.

International
Read Expert Review

Founded in 1902, International Trucks has been an industry leader with its medium-, heavy- and severe-duty trucks. Their trucks and truck parts are sold through a network of about 1,000 dealers in North, Central and South America.

STAHL
Read Expert Review

Established in 1946, STAHL is a manufacturer of service truck bodies, service cranes and service truck accessories. STAHL is headquartered in Wooster, Ohio with distributors and manufacturers across the United States and Canada.

Stellar Industries
Read Expert Review

Established in 1990, Stellar Industries, Inc., is a manufacturer of hydraulic service truck equipment headquartered in Garner, Iowa. Stellar began with its development of hydraulic hooklifts and now builds cranes and truck bodies.

Terex
Read Expert Review

Founded in 1986, the Terex Corporation is a global manufacturer of heavy equipment operating through its five business segments: Aerial Work Platforms, Construction, Cranes, Material Handling and Material Processing.
Thank you, you have successfully subscribed to our newsletter!
Enjoy reading our tips and recommendations.
We value your privacy. Unsubscribe easily.
Features to consider when buying a service truck or truck crane
What types of components come on a service truck?
The most important feature of a service truck is its customizability. Each truck can be outfitted with different components suited for the job you need.
Cranes: Many service trucks are outfitted with cranes to help in numerous jobs. These electric or hydraulic cranes are available at various prices and capacities.
Compartment drawers: The basic service truck chassis has side cabinets, but these can be further customized by adding drawers made of aluminum or steel.
Compressors: Service trucks can be outfitted with air compressors for construction, carpentry, plumbing, automobile repair or any other type of job.
Doors and hatches: To keep cargo safe in the bed of the truck, you may want to invest in some heavy doors or hatches to seal the area securely.
Fluid stations: Trucks functioning as mobile lube stations can be outfitted with lube skids. These systems can contain tanks for oil, grease, antifreeze and other mechanic fluids.
Welding stations: Welders can outfit their service trucks with welding equipment for jobs that require a transportable system.
Extra lights: The beds of service trucks can be outfitted with auxiliary lighting to make work easier in low-light conditions.
What should I consider when choosing a chassis?
After knowing which components best fit your job, you need to think about the right truck body for the job. Weight, length and price should all be considered when you are looking for the right chassis to support your truck body.
Weight support: The first thing to consider is the weight of the truck body. Knowing what type of equipment your truck needs to carry can ensure you choose the right chassis.
Length: You do not want a truck body that exceeds the carrying capacity of the chassis. Some overhang is expected, especially for trucks outfitted with asphalt or salt spreaders. In general, though, you want to minimize overhang to keep the truck from becoming imbalanced. Some states even have laws about overhang obscuring the license plate, so make sure you do not buy a truck body that could put you in legal trouble.
Price: The chassis is usually the most expensive part of the service truck to purchase. For this reason, most people only replace service trucks when it is an absolute necessity. Once you know exactly what you need, make sure to shop around for the right price and pursue financing options if necessary.
What material is best for the truck body?
A truck's body is constructed from either steel, aluminum or fiberglass. Each of these offers different benefits at varying prices, so make sure your truck body is a good fit for the work it will do.
Steel: The most standard construction material is steel. Steel is the heaviest construction material, so it puts more weight on the chassis. Although they are susceptible to corrosion, steel bodies tend to last longer because they are easily repaired and maintained.
Aluminum: Aluminum bodies are corrosion-resistant, lightweight and have a good lifespan. Though not as durable as steel, aluminum is still strong. Its weight is also easier on the truck's drive train, which increases fuel efficiency.
Fiberglass: Fiberglass is a lightweight composite material that is also some of the strongest on the market. It is resistant to corrosion and will not rust. Fiberglass bodies are, however, difficult to repair if damaged.
What do I need to consider when choosing a crane?
One of the most common attachments to service trucks is a crane. These versatile attachments can help with heavy lifting in a variety of professions.
Weight: Cranes are among the heaviest attachments to a service truck. Make sure you've got a truck that can support the weight of the crane without becoming unbalanced. A heavier crane often requires a sturdy truck body and supportive chassis.
Placement: Most cranes are mounted on the passenger side of the truck. However, some cranes can be mounted closer to the center, especially for trucks that will be primarily used to lift and haul heavy, bulky cargo.
Lifting capacity: Cranes vary regarding their lifting capacities. Most hydraulic cranes, for instance, can lift more than electric cranes. Make sure your crane's lifting capacity can handle the amount of weight congruent with your job needs.
Reach: Cranes have telescoping arms to reach whatever objects need lifting. Make sure your crane has the proper reach for the work you intend to do, especially if you plan on using your crane to move objects out of reach or objects that should be kept at a distance from the operator.
Foot-pound rating: A crane's lift is sometimes measured in foot-pounds. A crane's foot-pound rating is calculated by measuring a crane's maximum lift capacity and multiplying it by maximum crane arm reach. For example, if you need to lift 2,000 pounds a distance of three feet, you need a crane with a foot-pound rating of at least 6,000.
Power: Cranes are powered by electricity, hydraulics or a hybrid electric hydraulic system. Though they are generally weaker than their hydraulic counterparts, lifting up to about 3,000 pounds, electric cranes are more cost effective. They are suited for lighter lifting projects. Electric hydraulic cranes combine electrical with hydraulic systems to increase lift capacity of electric cranes. These cranes can generally lift up to 6,500 pounds. Hydraulic cranes are heavy-duty components designed to lift up to 14,000 pounds. They are the standard type of service truck cranes and are suited for heavy lifting projects.
How do I protect my investment?
Service trucks are expensive and if your business depends on mobility, they can be crucial investments. When buying a service truck or truck crane, make sure you protect your new purchase.
Warranties: New service trucks will come with warranties for their chassis or body. Additional components may come with their own warranties. You may also be able to purchase extended warranties for the truck and components, which may be necessary if the truck gets constant use in rough environments.
Insurance: All vehicles must be insured to remain street legal, but for maintenance trucks, insurance also may need to include additional components, equipment stored or other parts on the vehicles. Make sure your insurance policy includes objects other than the basic truck in case you want extra protection.
Maintenance: Regular maintenance can keep your truck running properly. Keeping the truck clean of corrosive material, checking fluid frequently and performing other regular tasks can help protect your truck from regular wear and tear.
What financing options are available?
Service trucks can cost a lot of money, especially if you're buying a new one. There are numerous options available to make sure you're getting a price that fits your finances.
Free quotes: Most service truck sellers will provide free quotes when asked. Quotes will vary based on the components you choose to add to the truck's body.
Financing: Financing options are available from most sellers. Few people can pay for a truck out of pocket, so setting up a payment plan that fits your budget is usually a necessity.
Used: Buying used trucks is a good way to save money, but warranty and financing options may be limited, especially if buying directly from an owner.
Rent or lease: If you do not want to own the vehicle or only need it for a certain amount of time, some sellers will allow you to rent or lease their vehicles for less money.
Types of mechanic truck bodies and truck cranes
Service body trucks
Service body trucks are the foundational trucks that can be augmented with components. They are the most basic models of service trucks. These trucks can be further customized to fit your needs.
Service trucks classifications
Service trucks are often classified as light-, medium-, heavy- or severe-duty. Light-duty trucks are best for standard utility work. Medium-duty trucks are capable of most construction jobs. Heavy-duty trucks are better suited for mining and forestry work and severe-duty trucks are best for long-haul work or jobs in extreme conditions.
Turnkey trucks
Some brands offer complete truck packages, or turnkey trucks, that have all the standard equipment ready for immediate use.
Enclosed bodies
Enclosed body service trucks offer all the features of a service truck with the added security of an enclosed bed. Their raised shelters that cover the bed are tall enough to be used as workspaces.
Dump bodies
Service trucks can be outfitted with dump bodies to move and dump heavy loads. Dump trucks feature underbody hoists to raise the bed of the trucks to allow for dumping.
Platform bodies
Platform body service trucks are designed for construction and landscaping. These truck bodies have platforms surrounded by high gates to secure cargo.
Customized trucks
Service trucks can be customized for a number of professions. Maintenance trucks can be used to supply machines with power or lubrication to keep them running. Highway service trucks can be outfitted with cranes, catwalks and augers for road and sign maintenance.
Telescopic cranes
Telescopic boom cranes can be mounted on a service truck. These types of cranes are typically powered by hydraulics that hoist and extend the crane via a system of tubes.
Articulated cranes
Articulated, or "knuckle-boom," cranes are generally lighter than telescopic cranes. Their articulated booms make them more maneuverable when they unfold and they are great for working in tight spaces.
Aerial cranes
Aerial devices are platforms or buckets attached to cranes to move workers to high places. These are commonly used in electrical utility work, forestry and construction.
Professionals who need service trucks
Construction
Service trucks are staple features around construction sites. Their versatility means they can haul tools, power generators, compressors and more for use around the site.
Car mechanics
Mechanics may need to transport their tools and equipment to locations if their customers cannot drive their cars to the shop. Service trucks give car mechanics more versatility.
Plumbers
Plumbers constantly make house calls and they need a vehicle to haul their equipment. Service trucks can provide enough storage space for supplies and enough power to haul heavy equipment.
Electricians
Electricians need to be mobile while hauling equipment like spools of wire and tools for each job. Service trucks are often necessary for electricians to go to different job sites.
Welders
Some service trucks can be outfitted with specialized welding equipment. With this outfit, service trucks can keep welders mobile and help expand their business reach.
Highway maintenance
Service trucks are versatile vehicles for highway and road maintenance. With tool storage compartments and optional cranes for heavy lifting, service trucks can perform a number of tasks, like spreading asphalt to fix roads or salt to melt ice.
Service truck and truck crane company reviews

Auto Crane is a Tulsa, Oklahoma-based crane design, engineering and manufacturing company. Established in 1958, Auto Crane specializes in truck-mounted electric and hydraulic cranes, crane control technologies, crane bodies and accessories. Auto Crane has clients around the world and is recognized as a crane industry leader. Auto Crane is a wholly owned subsidiary of Ramsey Industries.
Read More

Drake-Scruggs was formed in 1948 in Decatur, Illinois as a distributor of truck and hoist bodies in the Springfield, Missouri area. Today, the family-owned business distributes and installs truck bodies, bucket trucks, truck equipment, digger derricks, wheelchair lifts and more. Its territory includes the majority of the Midwestern United States.
Read More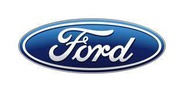 One of the most well-known automobile companies in the world, the Ford Motor Company is a multinational automaker headquartered in Dearborn, Michigan. With a history stretching back to the beginning of the automobile industry, Ford first began manufacturing vehicles in 1903. Now, Ford builds many different types of cars, trucks, vans and more. Ford also sells service truck chassis and offers uplift service for trucks as well.
Read More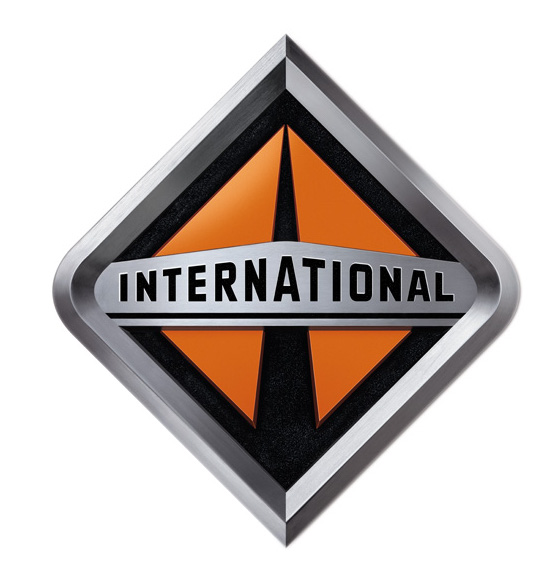 Since 1902, International Trucks has been a leading producer in medium-duty, heavy-duty and severe-duty service trucks to the United States, Mexico, Brazil and Canada. International is best known for building a variety of trucks designed for long hauls, but its engine parts and inventory of used and new medium- and severe-duty trucks can function as strong and capable service trucks.
Terrastar: The Terrastar series of medium-duty trucks is built for basic utility functions. It has the smallest engine of International's medium-duty trucks, so it is best suited for commercial-duty jobs. Construction of Terrastar ended in 2015, but there are still used vehicles on the market.
Durastar: The Durastar is International's most versatile medium-duty truck. It can be outfitted for a number of different jobs, including utility and service trucks. It has a chassis made of galvanized steel and is capable of handling jobs in a variety of places.
Workstar series: International's Workstar series are maneuverable severe-duty work trucks that can be outfitted with a large crane or other truck parts, like concrete mixers, construction dumps or platforms. They are designed for taxing jobs in places like construction sites.
Build your own: International's easy-to-use online tool allows you to build your own truck by choosing your desired components. Choosing from a variety of pre-set truck types or by building your truck from the chassis up is as easy as selecting components from a gallery of options.
Additional services: Whether you need an extended warranty or you want to enroll in emergency breakdown service, International offers numerous support options to customers. International also has a wealth of online resources, including International's blog, the Dispatch; training and educational advice; truck body building tips and more.
Best for: truckers, construction workers and users in need of medium- or severe-duty utility trucks.

Tiger Cranes is a division of Sioux Automation Center Inc. that builds high-quality telescoping service cranes. The company was founded in 1990 and manufacturers cranes capable of lifting loads ranging from 2,000 to 14,000 pounds. Tiger Cranes is headquartered in Sioux Center, Iowa.
Electric cranes: Tiger's electric cranes can lift a maximum of 2,000 pounds. They mostly feature manual rotation and hand brakes. They also feature a 10-foot corded remote. Each model has its own specifications. Tiger Cranes electric models include the 2060, 2085 and 2085 TB.
Electric hydraulic cranes: Capable of lifting up to 6,500 pounds, Tiger's electric-hydraulic cranes are capable of handling more weight than their electric counterparts. These cranes are capable of wireless control. Models include the 2081E; 3215 and 3215 E; 4027 and 4027E; 5031 and 5031E; and 6541 and 6541E.
Hydraulic cranes: Tiger's hydraulic cranes can lift up to 14,000 pounds. They are mostly controlled wirelessly and best suited for heavy-duty lifting. Tiger's hydraulic models are the 8050, 8059, 1061, 1069 and 1479.
Anti-Bounce technology: Many Tiger Cranes are outfitted with anti-bounce technology. This system of stabilizers keeps the cargo being lifted from rattling or becoming otherwise damaged from bouncing.
Online manuals: Tiger Crane provides online manuals for current and retired products. These manuals are available for free to anyone.
Best for: people who already have a utility truck and want to add a crane.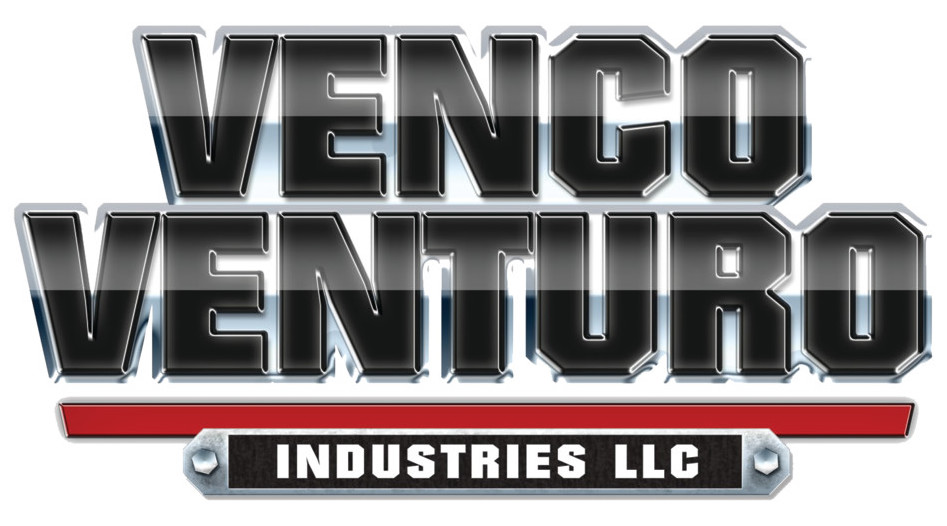 Venco Venturo is a manufacturer of cranes, service bodies and hoists that were founded in 1952. Headquartered in Cincinnati, Ohio, Venco Venturo is a family-owned business and supplies equipment for construction, mining, public works and other industries. The company prides itself on customer service.
Crane selection: Venco Venturo offers a wide selection of cranes to fit almost any service truck job. With multiple models of hydraulic and electric cranes available, Venco Venturo's online Crane Model Selector and online crane capacity calculator is the most useful way to find the right crane to fit your needs.
Ferrari Articulating Cranes: Venco Venturo is the official United States distributor of Ferrari Articulating Cranes. The articulated boom of these cranes gives them more versatility in movement. They come in three different model series: the 300, 500 and 700 series. The 300 is best for pickups, the 500 is best for work trucks and medium-duty trucks and the 700 series is designed for freight trucks.
Service truck accessories: In addition to its extensive crane selection, Venco Venturo also offers service truck accessories. Pumps, air compressors, cabinet drawers and more are all available for purchase from Venco Venturo.
Venturo Crane Bodies: Venturo Crane Bodies are specially-made service truck bodies designed to fit Venco Venturo cranes. The HT25, HT40, HT50 and HT66 are built to handle cranes of different sizes, all of which are available to view on Venco Venturo's website. Each service body comes with a six-year complete coverage warranty.
Service trucks: Venco Venturo lists any used and new service trucks for sale from their certified distributors. Many of these vehicles were used in demonstrations during shows to sell equipment and have minimal wear. Stock is subject to change.
Best for: medium-duty service trucks and consumers in need of service cranes or crane accessories.

Headquartered in Westport, Cincinnati, Terex Corporation is a global manufacturer of heavy equipment used in construction, mining, infrastructure, shipping, refining and more. Terex Cranes and Terex Utilities are divisions of Terex Corporation that focus on providing heavy-duty cranes and utility trucks, respectively.
Crane selection: Terex Cranes focuses largely on heavy lifting for extreme conditions. Their line of all terrain, crawler and military cranes is designed to perform heavy-duty jobs. Terex Cranes also includes the Demag brand of all-terrain and crawler cranes.
Boom trucks: While most Terex Cranes are built for extreme lifting, the company's boom trucks are designed for lighter lifting. They are versatile vehicles capable of expedient travel and maneuverability on job sites.
Utility truck selection: Terex's Hi-Ranger line of trucks are outfitted with aerial cranes and lift buckets. Terex sells both overcenter and non-overcenter cranes and some models can be equipped with telescopic arms. The Commando line of utility trucks are outfitted with augers for drilling and digging.
Green solutions: Terex's commitment to green solutions includes an emphasis on hybrid electric and battery power. The HyPower and Odyne Hybrid Systems are designed to minimize pollution and waste, increasing efficiency for some service trucks.
Terex Financing: Terex Financing provides consumers with a comprehensive suite of payment options for their equipment. Trade-in programs, leasing options and loan application are just a few services Terex Financing provides.
Best for: heavy-duty lifting in rugged terrain, military construction, infrastructure maintenance, utility services and other industries.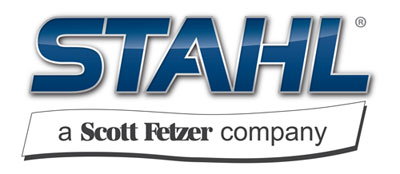 STAHL is a manufacturer of truck bodies and service cranes that has been in operation since 1946. With its nationwide network of distributors throughout the United States and Canada, STAHL is committed to customer service. STAHL's various truck bodies include utility vans, dump bodies and forestry bodies and STAHL also manufactures numerous truck accessories. STAHL is headquartered in Wooster, Ohio.
Challenger ST: STAHL's Challenger ST truck bodies are dependable, mobile workstations with multiple compartments. They are made of galvanneal steel and are built for basic service duties.
MDST: The MDST Medium Duty is a service truck body built for medium-duty projects. Larger than the Challenger standard truck body, the MDST is constructed from heavier gauge steel, making it a more durable solution for more demanding work conditions. This truck also features adjustable shelves and trays for easier storage and access.
STAHL Cranes: STAHL offers a range of boom, telescopic, truck-mounted cranes with various lifting capabilities ranging from 2,000 to 8,000 pounds. Each comes standard with an automatic overload protection which keeps the crane from lifting beyond its capacity. They also feature a multi-function detachable remote control.
Parts: STAHL provides a complete line of replacement parts for their service truck bodies, tool boxes and service cranes. Part serial numbers are located easily for replacement purposes.
Spec Tips: STAHL has a helpful guide with tips for how to find the right chassis and body for your service truck. With a special Spec Tips Worksheet, you can make sure that your truck will work with the attachments to fit your needs.
Best for: standard and medium-duty service truck needs.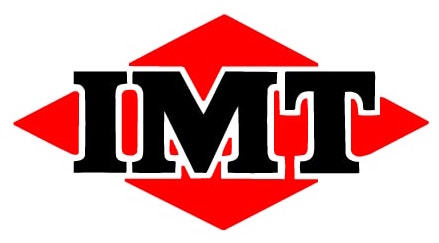 Headquartered in Garner, Iowa, Iowa Mold Tooling Co., Inc. (IMT) is a manufacturer of service vehicles and material handling solutions. IMT serves a global market by building machines used in mining, railroad, construction and utility service industries. IMT offers various service truck bodies, truck cranes and accessories.
Crane bodies: IMT's lines of crane truck bodies are the DSC and Dominator. The DSC12 and DSC20 have foot-pound ratings of 12,000 and 20,000 respectively. The Dominator I, II, III and IV are built for more demanding jobs, with foot-pound ratings between 52,000 and 95,000.
Contractor series: IMT's Dominator CS is a truck body built for contractor work. It does not have a crane and instead provides extra storage space. It has a storage capacity of 120.5-142.2 cubic feet and is made of galvanneal steel.
Dominator Propane body: The Dominator Propane body is a mechanics truck designed to haul propane. The truck body sacrifices closed storage space to haul a 1,000-gallon tank, two 500-gallon tanks or up to 13 propane cylinders.
Articulated cranes: IMT's line of articulated boom cranes has lift capacities ranging from 12,000-35,000 pounds. These cranes are best for construction job sites that require a versatile, maneuverable reach.
Telescopic cranes: IMT's telescopic cranes can lift between 950 and 14,000 pounds. They are more compact than their articulated cranes and each crane features an overload shutdown system, multiple winch speeds and a tethered remote control.
Best for: construction sites, propane hauling and standard service truck needs.

Headquartered in Birmingham, Alabama, Altec provides products and services to the tree care, electrical utility, telecommunications, contractor and other industries. Altec delivers its aerial devices, cranes, service truck bodies and more to over 100 countries, making it a company with global reach. Altec was founded in 1929.
Truck body options: All of Altec's truck bodies come standard with stainless steel latches, adjustable shelving and all-weather gas props. Truck bodies can be customized per your specifications. Altec trucks can be built out of steel, fiberglass or aluminum. Aluminum and fiberglass provide more protection against corrosion and are generally lighter than steel bodies. Altec's aluminum bodies are made of 65 percent recyclable material.
Specialty trucks: Altec also offers specialty products with trucks built for specific industries. Trucks outfitted to be ground rod drivers, pressure diggers and insulator washers are available for purchase from select dealers.
Telescopic boom cranes: Altec's telescoping boom cranes are heavy-duty cranes capable of lifting 18 to 45 tons. These cranes will be most useful in construction, forestry and electrical utility industries.
Altec Service Group: In purchasing an Altec piece of equipment, you gain access to Altec Service Group, a network of repair and service centers. Altec's certified service personnel and their extensive line of replacement parts keep your Altec equipment running at peak performance.
Pricing options: Altec makes both new and used equipment available for purchase. There are also leasing and rental options for equipment in case you do not want to invest in owning a truck or crane. Leases and loans are handled through Altec's financing department, which can help you with a custom quote and payment plan.
Best for: electrical utility jobs, construction, tree trimming and other basic utility needs.

Established in 1972 as a sheet metal fabrication shop, CASECO Manufacturing, Inc. is a manufacturer of service truck and crane truck bodies. CASECO's years of custom-building service truck bodies led them to develop the Master Mechanic line of service truck bodies. The company also offers a complete line of replacement parts and upfit services for their truck bodies. CASECO is headquartered in Claremore, Oklahoma.
Master Mechanic truck bodies: CASECO's Master Mechanics series of service truck bodies are pre-made trucks developed from the company's 30-year history of making custom orders. Master Mechanic crane trucks can support cranes ranging from 3,200 to 14,000 pounds and their service truck bodies range from 8 feet to 14 feet long.
Stellar industries partnership: CASECO has partnered with Stellar Industries to provide Stellar cranes on their Master Mechanic truck bodies. CASECO can make sure it matches the right Stellar crane to the truck body that will give you the most efficient performance.
Commander series flatbeds: CASECO's Commander series of flatbed trucks contains models ranging from eight to 14 feet long. They are available in single- and dual-wheel models.
Custom bodies: Though CASECO is now known for its pre-made Master Mechanic trucks, the company still manufactures custom truck bodies to fit your specifications. You can request a quote online, over the phone or in person at one of the company's four locations.
Uplift options: CASECO also offers uplift services for service trucks if you have a chassis capable of supporting a truck body. The company also upfits chassis for light-duty trucks or utility vans. These services are available at all of its four locations.
Best for: consumers who want a premade or custom-built service truck body for an uplift.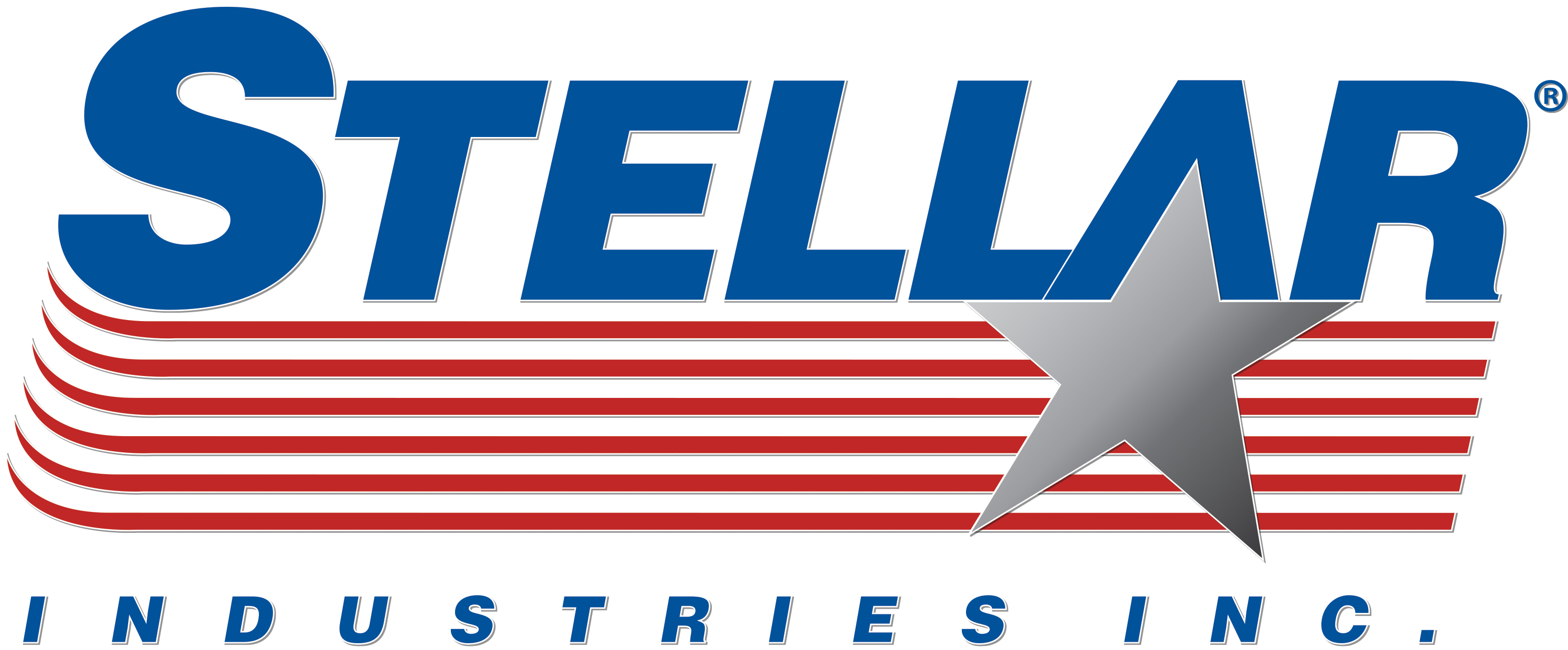 Stellar Industries, Inc. was founded in 1990 in Garner, Iowa. The first United States corporation to design and manufacture a hydraulic hooklift hoist, Stellar is now a manufacturer of hydraulic truck equipment like cranes and service truck bodies. Stellar's commitment to customer service and its partnerships with many different industry leaders around the world make it one of the industry's leading manufacturers.
Stellar Mechanic Truck: The Stellar Mechanic Truck is the company's line of basic service trucks. The TMAX 1, TMAX 2 and TMAX 3 service bodies are capable of standard utility, construction and heavy-duty work projects respectively.
Light-duty service cranes: Stellar's light-duty telescopic service cranes are designed to perform utility lifting jobs efficiently and easily. These models are the 3325 with a 3,200-pound capacity; the 4421 with a 4,000-pound capacity; and the 5521 with a 5,000-pound capacity.
Heavy-duty service cranes: Stellar's line of heavy-duty telescopic service cranes can lift between 7,500 and 14,000 pounds, depending on which of the nine available models you choose to purchase. A complete list is available for viewing online.
Flex Hooklift hoist: The product that put Stellar on the map is their hydraulic hooklift hoist for dump trucks. With options for tilt and sliding jibs hooklifts, Stellar's Flex Hooklift system is ideal for consumers looking for service truck dump body.
Accessories: Stellar has partnered with the American Eagle Accessories group to offer a host of options for their truck bodies. Drawer systems, bins, air compressors and lube stations all are available as additions for their service trucks.
Best for: light utility services, mining, construction and any other occupation that requires a mobile light- or heavy-duty crane.
Compare Reviews for Top Service Trucks and Truck Crane Companies

Tiger Cranes
Read Expert Review

Founded in 1990, Tiger Cranes is a manufacturer of high-quality electric and hydraulic boom service cranes designed to lift anywhere between 2,000 and 14,000 pounds. Tiger Cranes is a division of Sioux Automation.

Venco Venturo
Read Expert Review

Headquartered in Cincinnati, Ohio, Venco Venturo supplies dependable equipment to a range of industries. The family-owned company was founded in 1952 and manufactures service truck cranes, bodies and accessories.
Disclaimer
Information in this guide is general in nature and is intended for informational purposes only; it is not legal, health, investment or tax advice. ConsumerAffairs.com makes no representation as to the accuracy of the information provided and assumes no liability for any damages or loss arising from its use.