David Stanley Chevrolet
Oklahoma City, OK
Consumer Complaints and Reviews

I purchased a new 2016 from David Stanley 1-240 Okc in Aug 2016. I bought the bumper to bumper warranty (was told by Finance that covers everything) and also was advised I had tires for life. All a lie!!! I had a flat tire in November and had to call OnStar because the 2016 do not come with a spare. I was not made aware they did not come with a spare. I called the service department because I was looking for the tire to find this out. The service rep stated I had coverage and free towing to bring it in to be fixed since it was under warranty. I had it towed by OnStar.
I was contacted a little over 24 hours later saying I had a blowout. I explained to them that I did not have a blowout. How I knew my tire was down was because after I went to pick my children up and got home I received an email from Onstar advising of a low tire. They stated it was checked by service and it was a blowout and it looked as I had hit something. They at this time advised me it was not covered under warranty. I asked to be escalated to a manager concerning this. They had a car salesman call me stating it was not covered. I asked him was he a manager and he said no. I advised him that I requested a manager.
A little later that day a manager name Gary called me. I missed his call but I immediately called back. I left several messages with the front desk but he never called back. I went to David Stanley to speak with him. Well here is when it all starts. I had another manager introduced himself as him and come to find out his name was Aaron. He stated "it looked like you wrecked" and so on. I advised him I was concern to as why he was saying I went from a flat to a wreck. He showed me the tire and some damage on the side and my flap that was not there before it was towed.
He then escalated me to another manager Bill who went outside with me and said "that looks like a normal flat. Let me get back with you so we can see about this getting taken care of." He offered me a loaner car in which I refused because they already were saying things that were not true so I did not want them to blame anything on me about another call. Bill stated he would call me at 8:30 am the Friday after the holiday. I waited for Bill call and left message. No callback. I went back in and spoke to Bill and he said "I am sorry. They updated me. I cant cover it." I advised him "this is not what you told me" and also asked him why they were they dishonest about the warranty. I ask to escalate again and he said he would have a manager to call me.
Manager Gary (arrogant with poor customer service seems to have been prejudice as well contacts me). He states "nope. Its not covered." and I go on to ask more questions about the warranty and this unprofessional (ah) hangs up in my face. After all this time wasted, I decide to go in to speak with him. They had to page him several times. He finally comes in not realizing I am sitting there talking about me on the phone to someone how I just walked in and so on. He states "no it is not covered" and "what can I help you with." I advised him same above information. I was confused because Aaron had already introduced himself as Gary prior. I brought this to the real Gary attention and he just brushed it off. He said "there is nothing I can do for you ma'am. You will have to buy a tire."
I asked for the head manager or corporate manager and he said "I am the highest you can talk to." His attitude was so bad. Just distasteful. I asked him about 3 times was he sure there was no other manager and he said "I told you four times. Do not ask me anymore." I asked him not to speak to me this way and we had words back and forth in front of customers. Surprisingly guess what? He gave me another manager name. I asked him to escalate to the manager and have him call me and he told me to do it myself and gave me his number on a scratched off card.
I requested documentation of what they stated and asked for a copy of the documentation. Well guess what? There no documentation was. I had to wait an hour just to get a one liner. They had to call the technician to see why he didnt add any notes. He said in which I recorded "we never brought it in to check." I asked him to clarify and he said "I tried to air it up in the parking lot but the air went down." I then asked them why did they call me and say totally different information. He said "I dont know. I did not tell them that." The service manager Larry had to coach the technician on what to write. As mentioned took an hour.
I needed my tire replaced after being out of a car for almost 4 days. I just told him I will wait and to replace the tire. He said it wont be today. I was like what? He said maybe tomorrow. I said I cannot go with anymore maybes and asked him to give me an exact date. Saturday moved all the way to Thursday. He said the tire is in Houston. I needed a tire today. He said "you can get a tire replaced anywhere that will not void your warranty" after the lady told me prior to get it from here due to warranty. I called around and Hibdon had the tire and said it would be at the 240 location within 30 minutes. I had to use my personal insurance to get my tire towed again. I did not even tell Hibdon over the phone where I purchased my car from... they guessed it and said David Stanley has a bad reputation for not standing behind their warranty.
They also wrote on my paperwork I declined service - cant decline something that is not offered or you dont have. There are other forums and social comments that show the same. They treat you good when you're buying but after you are in it they treat you like a dog. I got my tire replaced for over $200 on a new car. I did keep the tire for evidence. I waited for the new tow company to tow my car only to find out the OnStar tow company had damaged my car underneath in a few places. The new tow company took pictures for me of everything and told me to make sure I watch if my car is towed because it is low and easy to be damaged if not handled with care. So that's another story.

I really wish I had read these reviews before doing business at David Stanley Chevrolet of Oklahoma City. The salesperson was great last year when I bought my 45,000.00 vehicle. He told me about the great service department - that part was not so great. Twice I have had my car in for service, or should I say no service. Twice I had to come pick up my car and take it elsewhere. This last trip, 5 days and they still had not even checked my battery or even cared enough to respond to me. The service personnel were just rude about it. Larry told me "sorry we have so much business we could not get to your car." My response, you are correct, you are too busy for me, I will take my service and my buying business elsewhere so maybe you will have less to do.

My wife found a Jeep that she liked online and it was my job to go and negotiate, and purchase her a new/used Jeep, 2015 Jeep Overland 4x4! I went in not knowing a soul. Meet Donovan and Mathew and Cole. Talked price, factory warranty left on the Jeep, and what they would do for me if I purchased the Jeep. They priced the Jeep at a good deal. Could not get them to come off, but they did give me a full tank of gas, floor mats (rubber and carpet), first oil change free, and they removed the dealer documentation fees. They allowed me to take the car and drive it over 80 miles, to make sure I liked the Jeep. Remind you my wife was out of town and had sent me on the hunt for her Jeep.
The dealership or salesmen never called or followed up, bugging me. The salesmen bought me a coffee, water, and never pressured me to see their finance person. It was a very clean and pleasant experience. I would recommend seeing the three salesmen that I dealt with, Donovan **, Mathew **, or Cole **. After I purchased the Jeep, they informed me that if I lost the key fob within the first year, they would replace it at no charge to me, first oil change at no cost, and if I was in a wreck or a hailstorm they cover the first 500.00 dollars of my deductible. Icing on the cake. Just their way of doing business. End of story, My wife loves the Jeep. Only took a few hours out of my day. Most of the time I spent driving the Jeep to confirm it was as nice as they said it was. Only had 22,000 miles.

3 years ago my wife and I both purchased Chevy Camaros. We were told we qualified for a $1000 discount (each) due to the recent Moore, Oklahoma tornado. A week later I was called and told they were not honoring the discount, a discount they told us about!!! I laughed and hung up. Needless to say, I never gave them any money back. When buying my car, I had some custom work done (front grill, spoiler, leather seats, custom wheels, etc). I was told they'd have it ready in a week. I got my car 3 weeks later.
A couple months later I brought my car in for the complimentary oil change. While there I agreed to have my tires rotated. I paid the $20 for this service. When I got home I looked at my front, passenger side wheel and noticed the road rash that occurred a couple weeks prior, still in the same spot. I called and told them they didn't rotate the tires. They swore up and down that they did. My wife took her car in a week later and told them they didn't rotate my tires and they said, "Yeah, we had to fire someone who wasn't doing his job." But they never told me that. They just kept arguing that they did it.
3 years into owning my car, the engine light came on. I took it to a couple places and none of them could tell me what was wrong. So I begrudgingly took my car to David Stanley Chevrolet on a Friday morning. I was told to set up an appointment for the following week, Wednesday. I brought my car in at 8:30 a.m. At 4:00 I called to find out what was wrong with my car. I was told they hadn't looked at it yet. Thursday, same thing. Friday, same thing. Monday, same thing. Didn't hear from them on Tuesday. I went in Wednesday afternoon (Day 8 of them having my car) and was told, "Fuel injector, we're flushing it. Should know something definite soon," etc.
I was told I'd get a call in an hour or two when they know exactly what was wrong with my car. I told the serviceman I'll be expecting his call. He then says, "Black Camaro, right?" I can't make this up! We just had a 5 minute conversation about my car and he didn't even know what car we were talking about. I asked for the manager, who of course wasn't in that day. They had a car salesman try to calm me down, but he was clueless. He asked me if it was a new or used car. I asked him who takes a new car from the lot into the service department? Obviously it's a used car. The minute I drive it around the block it's used. He then asked where I bought it. I guess that matters too. Sadly, I bought it from them. NEVER AGAIN!!! At every opportunity they have failed me. Worst buying experience ever. If you buy from them don't say I didn't warn you!!!

Worst experience EVER! Please take your business elsewhere. It started off with finance. I'm from out of town and was purchasing a 2016 Chevy SS. I wanted to make sure the note was where I wanted it before filling out the credit form. We got a rough idea on the note so I filled out the credit form. It was late that evening so I didn't expect to hear back till the following day.
The next day nothing. I called and left 2 messages with the finance guy I was dealing with and never got a callback. Then I decided to call the dealership and ask for the manager. The manager let me know the car I wanted had been sold. Obviously that upset me since I specifically said I didn't want to run my credit for no reason. Since They had already had my credit pulled I decided I'd take the other Chevy SS in a different color because it was all they had left. The manager insured me it wouldn't get sold out from under me, and it would be ready for pick up that Friday. (I live 7 hours away and am off on Fridays.) He also told me to call when I was an hour away so he could get it washed and fueled up for me, knowing I had a long drive back home. I called 2 hours before getting there letting them know I was close so it would be ready.
When I got there the car wasn't washed (still had writing on the windshield), and wasn't gassed up. On top of that they lost the keys to the car! I was told when I got there all my paperwork would be ready and I would be out in 10 to 15 minutes max!!! After 3 hours they finally found the keys. I hadn't even got a chance to look over the car and told them let's just do the paperwork so when they find them I can leave! The finance guy was extremely rude when I told him I didn't want gap or extended warranty. When I finally got done the paperwork they had found the keys to the car and washed it and fueled it up. I walked outside and the set up my OnStar and told me I better hurry and get on the road because a bad storm was coming in. (If I would have been in and out in 15 minutes I wouldn't have been in this bad storm in my brand new car!)
The next day I'm outside showing off my new car to my buddies when I notice 3 dents in the trunk lid and 2 in the front fender. I don't know if they were already there or hail was in the storm. I got stuck in, but now I have a brand new car w hail damage! Plus I'm having to pay out of pocket to fix dents in a brand new car!
A few weeks go by and my paperwork comes in to go get my tags, and pay taxes. I go to the dmv and they tell me because Oklahoma is a notary state I need an original bill of sell that's notarized (they sent me an unnotarized copy). I call the dealership while still sitting at the dmv and get put through to someone in accounting, and have to leave a message (this was on Friday). After not getting a callback I call back Monday. Who would have guessed I have to leave another message with the same person? After no one calling me back all week and me being busy at work my mother offers to call. After sitting on hold for an hour and not getting off the phone till she spoke with whoever she needed to the agreed to send a notarized original overnight. It comes in a copy that they notarized stating its and exact copy and hasn't been altered. We also asked for another temp tag because now mine is expired and the wouldn't do that.
How do I know I can trust these reviews about David Stanley Chevrolet?
855,731 reviews on ConsumerAffairs are verified.
We require contact information to ensure our reviewers are real.
We use intelligent software that helps us maintain the integrity of reviews.
Our moderators read all reviews to verify quality and helpfulness.
For more information about reviews on ConsumerAffairs.com please visit our FAQ.

They say 100% customer service. They don't care about their customers. If they did they would take better care of them. They told me they could help me with my car. I will not buy another one from them and going to tell everyone about them.

My daughter needed a car. So she went online to see if she could get something. She did all the surveys, the ones that promised they could finance anyone. David Stanley (DS) kept calling her back. She told them that she was sure she would not qualify. They kept saying that their screens showed "Approved". After approximately 2 weeks of back and forth, she went to DS in MWC. Almost immediately, it was apparent that they would NOT be able to finance her, just as she told them. We left that store. On the way back to Norman, we passed the DS Special Financing lot. We stopped by there.
They told her that they could finance her. They had her drive a Pontiac G5 and a couple of SUVs. Then, they told her that they were trying to get her financing and the only vehicle on their lot that she qualified for was a 2001 Sebring. Her payments would be approx. 160 per month. She agreed to the car because she was being realistic and was really needing a car. Then, the salespeople, Roger and Dustin, told us that they could probably get her in a better vehicle if the put MY information on the app. We said we didn't want to do that. They said it wouldn't hurt to just check. Being stupid, we said ok. They came back and said my info didn't really help and that she could still have the Sebring with payments at 212 per month.
She said ok. When they brought all the paperwork, I was listed as the primary borrower. They wanted me to sign all the papers. This was NOT what we wanted to do, but they said it was the only way they could get her in the car. So, in order to help my daughter, I agreed. They took me over to the finance dept. The guy there told us that the "bank" that financed us would finance anybody. Roger/Dustin had already told us that this "bank" had a repossession rate of about 76% (or some EXTREMELY high percentage). That was another flag that I didn't pick up on… this "bank" finances "anybody", but they couldn't finance my daughter?
Anyway, she paid them $400 for a down payment, I got the car put on my insurance and sent them the paperwork the next day. Since we had been there twice already, both times we waited around about 4 hours, and they needed all this in before we could take the car, Roger agreed to deliver the car as soon as I emailed the paper to the finance.
The next morning, I emailed to the finance guy. By late afternoon, I still hadn't heard anything. I finally got hold of Roger and he said it hadn't come in yet. I said I emailed it to the finance guy. He said "Oh, that guy is off today". I sent it again. Roger drove to Norman the next day with the car. As soon as I met him in the parking lot of my job, he said that on the drive over, the air conditioner stopped working. I said immediately that we had to have air conditioning, my daughter has kids. He kept trying to call the service dept. He kept saying that they might not fix it because "they didn't make anything on this deal and the Stanley's wouldn't let them sell a car period if there was no profit on it".
Finally, Roger and the guy who drove down with him discussed the issue and decided that it was probably just out of Freon. I just kept saying that I needed it fixed regardless. Roger said that If DS would not pay for the repair, which would only be around 50 bucks or so, he would put up 50 bucks of his own personal money. Never did he say that I had the option to return the vehicle and receive my down payment back. Since he said he would make good on the repair, I agreed. He said to call him the next day and he would get the car an appointment in the service department.
The next day, we hit a rock in the road and dented the wheel. So, we spent nearly a week hunting down a wheel and a tire and someone to put it on. Since we are poor people (hence the need to use this lot in the first place), we could not afford a new wheel, we had to call around to salvage yards for a wheel. We finally got the wheel fixed and I called Roger. He said "bring it in anytime." I said "I need to know how long it will be in the service center because we didn't have a car." He said "we will put you in one of our rental cars." I took the car in and they put us in a rental car. After 7-8 days, we finally hear back from Roger. He told my daughter that they found out the compressor was broken and that it would be cheaper to fix if we took it somewhere else. He said he wouldn't be in the office until July 5.
On July 5, the service department (Chris) called me and said the car was fixed and ready to be picked up. I said "is it fixed?" He assured me it was. I said that is not what Roger had said. He said he would contact Roger for clarification (Later Roger would tell me he was actually standing right there at the time the call was made to me). Then Roger calls me and tells me that the service department didn't really know if it was fixed or not. They just assumed it was fixed because they were done "diagnosing" it.
I said I cannot afford to fix a compressor, that we bought a car with a working air conditioner and if they weren't going to fix it , then I wanted my $400 back. Roger told me that they would not fix it and we would not be getting our $400 back because that money was for the bank as a down payment. He then said that if I had just given him the car back on the day of delivery, then he could have given me the down payment back. I told him that he did not say that ever. He said he told me that multiple times and that if I had just given the car back, DS could have resold that car "at least 10 times". I asked how they would sell a car 10 times in 8 days when that car had no air conditioning. He said it was a great car. I asked to speak to a manager or someone higher up.
The next day, Dustin called. Dustin is the guy in the same office as Roger, the one who collaborated with Roger to get the financing and managed to get me on the loan against our wishes. Dustin said that we would never get our down payment back. I asked him how my daughter only qualified for ONE car in the ENTIRE inventory. I told him what the finance guy said about the "bank" and how they would finance pretty much anyone. Dustin said, well, those finance guys don't really know about how the banks are and that they just say those kinds of things not really knowing the situation.
I said my daughter has kids and she needs a car with air conditioning. He told me that we should be glad to get a car at all that will get us from point A to point B. That THAT is what we should be looking for, not a car with luxuries. I told him the air conditioning is NOT a luxury when children are involved. That we WERE just trying to get a car that would get us from point A to point B because there was no way a 2001 Sebring could be seen as a "luxury" car. He said he was almost positive that they did not have another car that they would be able to get my daughter into, but he would check into it. In the meantime, we needed to return the rental car since her car had been diagnosed and they were done with it.
I told him I would pursue the other avenues I started pursuing yesterday. I have already contacted an attorney and I am forwarding this to all three news stations. I feel that I was taken advantage of because we really needed a car and had limited options. I feel that they sold me this car knowing that the air would go out soon. It just so happened that it went out sooner than they thought. My position is that we bought a vehicle with air conditioning, but the car that was delivered to us did not have air conditioning. Since the air conditioning went out prior to our taking delivery, we feel they should pay for it.
I feel that DS does not have the right to take advantage of people just because they need help or because they don't have piles of cash lying around. First, I never wanted to be on this loan and only found myself listed on the papers after it had all be sent through and the down payment handed over. Second, we bought a car with air conditioning, but was not delivered a car with air conditioning. Third, mismatched stories and statements by the various "departments' of DS show that the company conducts shady business and that they are adept at covering themselves.

We went to David Stanley in midwest city and bought a 2016 Ford Fusion today. Nicest people I've ever dealt with. Everyone in the place spoke to us and asked if they could help us. Next time I need a new car I'm going to David Stanley in midwest city.

Shopping for a Jeep Renegade, found one online and had spoken with salesman several times regarding this particular vehicle. We were assured this vehicle was available at the advertised price and in many colors to choose from. After driving 3 hours they only had one bright yellow renegade in the advertised price. The salesman came out with papers for us to sign before even telling us the price which was 2K more than the one we wanted. The "manager" said you have to read the fine print and he has to explain this often. Well that's false advertising, do not say you have something if you don't. They are intentionally misleading people to get them in the door then try to get them into more expensive vehicles. All I can say is buyer beware these people are NOT honest.

About 3 1/2 years ago, I purchased a 2012 Chevy Impala from David Stanley Chevrolet in OKC and I wrote them 2 checks and the agreement was in 2 weeks they were going to deposit one of the checks for $500 and 2 weeks later deposit the other check for $500. Well they deposited both checks and that put me in a difficult situation because I had paid some bills and the checks screwed up my checking account. Then I was stuck with the tax and title fees and the 1st month payment of the car staring me in the face.
2 weeks later I get a call from a collection agency about the 2 checks and then I worked out a payment plan with them after explaining the situation to them. But the dealerships only want you to sign the contract and send you on your way and make promises to you they know they can't keep. They said to me that I could refinance the loan in 1 year but why would you wanna say things like that when you don't have a refinance programs at the dealership? After 3 1/2 years of being in a the 2012 Impala I thought I would pay David Stanley a visit a few days ago and things have changed so much. The procedures, the rules and I feel I had to jump through hoops to make a car deal. I would not recommend David Stanley. They have become less customer-oriented.

When I bought my 2014 Silverado from David Stanley in Oklahoma City, I said I wanted remote start and tow package or no deal. After having the truck for a week, the battery would be dead every morning. I brought it in 4 times. They said they fixed it, it would die. They had my truck for 8 weeks of the first 3 months. I had to involve the Better Business Bureau to get my warranty extended since I did not have the truck most of the time. It took a guy from GM to come to the dealership to point out that they installed the remote start wrong and it was draining the battery. I also bought a service agreement, bad idea. The first oil change I got there, they put a very big, deep scratch in the driver's door. The last oil change I had my tires rotated. After 3 days of driving a center cap on one of my custom rims fell off.
The manufacturer changed the logo on the caps, so it will cost over $250 to replace all of them. Which they said they are not responsible for. I am so angry and feel so cheated by these people. It should be illegal to allow businesses to be run like this. You would think the owner would be ashamed to have a 1 star dealership with a terrible reputation. Not sure how he can sleep at night knowing his business is ok with screwing people over. Never again. Never. And I tell everyone I hear about buying a car to stay away from that place.

Seen a truck in a local car advertising magazine that comes out weekly. Called the dealership on Sat @ 730 or so and spoke to a girl about the truck. She verified it was there and late on Sat and that she'd set a appointment for me to come drive it and see it Monday (hence closed on Sundays). Monday rolls around and I get a text verifying our appointment on the truck and in her text it said the vehicle and stock #. Being self-employed I got busy Monday and couldn't make it by the dealership. But I called to make sure they still had it, and a different girl said "yes". So I asked can you take a few more pics of the truck and send them to me since I live over a hour 1 way from there. She said "absolutely" and we hung up.
A couple hours go by and I didn't receive the pictures, so I called back and then was told by her that "YES the truck is still here but I've been busy, but before I could even respond she said "NO the truck isn't so I'm going to send you pics of another truck..." I'm like "hold on you just said 'Yes you had it' and 'No you don't have it', so which is it?" She said "Yes I have it." I said "since we live quite a distance from you will you please email or text me pics so I can get a better idea of the overall condition," "yep I'll do it now." Again, not a single pic, no big deal I assumed it was sold.
A week later I stop in and buy gas and pick up the new car book. When I get home I'm sitting around going through it and BAM there it is, the infamous truck that David Stanley has been saying they had for 3 weeks but it's nowhere on their lot, no pictures are produced, zero nadda nothing... why, because they use it as a bait-and-switch ad truck. But my dumbass calls again thinking maybe, just maybe they do have it and it's for sale. And the first 2 girls I spoke to were just lazy and uneducated of their inventory, so I called girl 3 picks up and I ask her about it, she says what's the stock # and I give it to her. She says "yep I have it, what time can you come in?" "Right now." So she said "be here @ 2:30pm and I'll have it pulled up front." I went on to tell her I live a drive from you and I don't want to get all the way up there and you not have it, she said "NO NO NO it's here I'll have it out front."
Here I go, jump in my classic 72' and drive up there. Get out and ask for (xyz sales lady) the guy says she's busy and he can help me, he's been waiting for me (cough) dude you don't know my name, what I'm looking at or what I was suppose to be driving... so the chick in their call center he finally tells me isn't even a salesperson just random chicks that answer the phone to get people to come in at all cost. So I looked him in the eye and asked him point blank, "Do you have the truck?" He said "I'm sorry she lied to you but no, I do have other ones." I said I drove (and the girl) knew how far I was driving, and dealing with y'all for 3 weeks and the truck isn't here just as I knew it wasn't and wouldn't be, all 3 girls in the call center or whatever that actual salesman called it, lied, lied, lied. At the end of the day I should have known and now better understand why David (Rob) Stanley were fined 350,000 dollars, the largest fine in...

I purchased my car in July. The car was delivered to my house. Never received the title, received another set of drive out tags in August. They have expired. Here it is coming into December still don't have title to car. Had a finance company, now they are telling me I don't have a finance company, and they are coming to pick up my car. And in the meantime my trade in car is sitting on their lot. Had not been traded in. In 5 months and my old finance company is calling me saying they need monthly payments on the car I traded in. Because nothing has been payed on it. And they received a $1000.00 down on my trade in. They want talk to me. I'm sitting here with a car that I can't drive, and I'm a heart patient that has to visit my doctor on a regular basis. I've never heard or seen anything like this before. I'm frustrated, angry, and depressed and need help with this matter.

I purchased a 2012 Chevy Impala in May of 2012, nice car. I went on a long road trip to Colorado started to go up Pike's peak, hadn't even accelerated but was just starting to go up steep incline. All of a sudden we hear rattling noises like the whole engine going to fall out. Called David Stanley, they said to bring the vehicle in and they will check it out. This was in June I went on this trip, why is the car making noises already? So they called said they drove it up and down a steep incline, their driveway into David Stanley's. Advised that does not compare to Pike's Peak incline, they said they could not hearing anything and if it happened again bring it back. Well I start hearing a noise when I back up. Called again, took it back in, they found nothing but a rock in my trunk that was causing the noise.
Wait it gets better. I had to fix a flat because of a nail so I have a tire with patchwork done. Well I too was advised tires for life if you have service done at David Stanley. So I took vehicle in for oil change and rotate tires. A week later my tire starts going flat again. I think, "Man where am I going to keeping running over nails." I took it where I had the first tire fixed, and the man comes out to say the patchwork was leaking and they redone it for free. I asked him, "Wait it's the same tire you previously repaired." He said "Yes." I told, "It couldn't be because I just had my tires rotated." He said, "No ma'am, it's the same one in the exact same place." I was livid so called David Stanley and the service manager said, "Oh, we were busy and must have overlooked getting it done." I told, "You didn't overlook charging me now did you?" He said to bring it back in and they will get it done. I told him, "I live 40 miles away." Was he going to reimburse me for gas?
Then his true colors came out. He was rude and sarcastic, I told him I would like to speak with his boss. The boss gets on the phone apologizes and says he will take care of it. I told him and his manager, I just wanted reimbursed that I would go elsewhere and have it done. He reassured me that he would reimburse me, rotate the tires and compensate me for my troubles that never happened. Just like I have never seen my owner's manual. Been asking for it since I bought the vehicle still have not received it to this day. When this recall came out about ignition switch. I called to schedule appointment and told I needed a rental to go to work. She said I would have to get my own but they could drop me off at work within 5 miles of dealership.

On October 30th 2015, my son went and purchased his first car on his own even after I advised him not to go to this dealership because my husband and I already had had a bad experience with them. So my son ended up coming home with a car he was happy with. After just 2 weeks someone called him and said something happened with the previous owner of the vehicle and they couldn't get the title. I called the gentleman myself and he said they needed the car back so I told him we would be there at 3:30pm, please have my son's down payment and his trade in car.
We went, we waited 30 minutes, they said I'll be right back. A manager is filling out the check for the down payment and another person was going to get my son's car. We waited and nothing yet so we asked who was the manager. Which he was sitting on his phone right in front of us. He told us it'll be 15 minutes, he promised. I replied: "I'm not going to sit here all day". That's why I called and told them we'd be there at 3:30.
He was very rude. I told my son let's go when they have everything ready I would bring back the car. We walked out the door and the manager came out yelling, "Where's my keys to my car!!!" I turned around and said, "We've been waiting too long. When you have my son's car and down payment I will bring back your car." He then threatened to call the police and if we took the car he was gonna take it out of the down payment! I told him he couldn't do that because we had signed paperwork. He continued to say things which I just got into my car and drove off.
My son's friend, which I never met in person followed us to my home where he told me the manager called me a bitch. I did call the dealership to talk to the GM but no response yet I left a message with his secretary. My son later went back to return the car and did have his car but no title and they took his radio out. They also blocked him in with another car so he couldn't leave. I just advised him to call the police. And the whole reason why they needed the car back was because they sold a bad car to the ex-owner of the car they sold my son.The man was so upset about it he just wanted his trade in back and that was the car my son had gotten. This was the worst experience we ever had. That manager we dealt with should be fired! Very very unprofessional! So many people I've talked to say they hate this dealership!

We were told by a lot of people not to do business with David Stanley. Wish we had listened. We bought a 2014 Explorer. They only had one key so we told them we wanted another key or we wouldn't buy the vehicle. They talked us in to buying an insurance policy that would cover a lot of things and through this policy we could get another key. They had several of their people confirm that getting another key would be no problem. That was not true. They will NOT give us another key as they had stated they would. At the bottom of the policy it says we can cancel at any time and have our money refunded and they refuse to do that as well. They have lied to us from the very beginning. I really hate to be lied to. This was not the only lie they told us but it was the biggest.

They told us we were approved. Used TWO trade ins and a month later told us it didn't go through! And already sold one vehicle at auction! Pathetic! Then lost our check to pay us back!!! I do not recommend them to anyone! Go anywhere but here. Is a joke!!!

Dropped my truck off a week ago for service... truck broken down. Keep calling to check status... no one can even tell me if they have even looked at it yet. Keep getting put on hold forever then get answering machine. Leave message but never get a callback.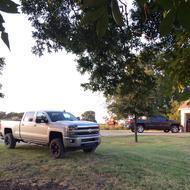 I bought 2 trucks within 6 months of each other. $100,000 worth of trucks. Tires for life was a selling point the salesman used since I have a business that would benefit. He said knowing that I live in Texas that as long as Chevy dealerships were used for service, the program would be honored. Now it's time for tires and they will not honor the program, not the salesman's word. I have been lied to and it is costing me a minimum of $1200/truck to put tires on these trucks.

I'm very unimpressed with David Stanley service center. I take my car in to get recalls fixed on the ignition switch. When I get the car back the lock inside my driver side door is broken. They swear for whatever reason it had nothing to do with them. But if I would've borrowed a loaner car and broke something of theirs It would've been up to me to pay for it. They can't even own up to their mistake and fix it. I will never go to another DS in my life!

Basically, I put 15,000.00 as a down payment on the 2013 Dodge Challenger SRT8 that my son found on their website. I had the money wired from my bank account to the business bank account so that my son could meet the salesman halfway to pick up the car. My son lives in Texas and at this time in May he was taking a full load of classes in college. The money was wired on May 23rd 2015, and my son got the car. About a month later I get a call from the dealership that the bank that was going to do the loan for us had decided to "back out of the deal" for no reason.
My first thought was, "You have got to be kidding me!" I mean seriously, they just decided not to finance it? Well the dealership reassured me they were going to do what was necessary to find another bank to finance the deal, because I was adamant, that they better fix this financing issue or I want my 15,000 back immediately! Because I would take my business elsewhere. Needless to say, a few days later, I get a call from them that American Credit was going to be calling us and they would finance the deal. Okay, fine. My son and I worked with them to get all the info turned into them like they needed, as well as the fact that I had been paying 380.00$ worth of full coverage insurance on the car this entire time that my son is unable to even freakin drive the car I put money down on in May!
On July 14th, I call the bank because I haven't gotten my payment information and Tanner, of course, STILL hadn't gotten any tags or registration papers to be able to drive the stupid car! According to the bank, they had returned the paperwork to the dealership on JUNE 22ND, and they were horrified that the dealership hadn't informed me of anything and it was going on a whole nother month!! Since July 14th, I have called this dealership demanding my full 15,000.00 wired back to my account - just like I had to do, and they need to send someone all the way to Texas to retrieve their car! They ignore phone calls, messages, even the fact that I have acquired an attorney to get my full money back!
This dealership HAS TO BE THE MOST CROOKED set of lying thieves I have ever dealt with!! I cannot imagine them or their attorneys even wanting this to go to court (which is what it looks like is going to happen soon as how I haven't gotten my money back). I mean seriously, how are you gonna explain to a judge you took this single-mom's trust inheritance from her mother's death, meaning the 15,000.00, your finance department was unable to make the deal happen, so you are holding out paying her money back and picking up your vehicle for what??? Their answer to those questions are going to be unbelievable! Probably so entertaining I should sell tickets to the event!

At the end of April we decided to go look at a bigger vehicle since we have 6 kids and we were looking at a Terrence. We were looking at used because we wanted something in our payment plan. We looked at a few and the salesmen (we had 2) brought us to look at an Acadia which is the GMC version, told us this car was so much better and was taken care of and had no prob at all. He talked us into getting this one even though it was really not what we came for. So we ended up buying it and also extended warranty because it was used.
Drove it home and got home and started testing out everything and tried to open the back hatch and it don't work at all. You have to manually open it and it still sticks and sounds bad. So that was broke. Called them and they say it should be covered under warranty. So we hold off to get it done as soon as we have time to leave it for a couple days to be fixed. So 3 min later I'm driving it and something goes wrong and we get home and it won't go into backwards at all.
So I call them and get it to shop and the transmission has went out. Then they call and say we have a really bad oil leak that could cost almost 2000 and not sure if warranty will cover it, and also to tell us to fix our back hitch lift gate it will be $300 and warranty won't cover it at all; but we were told it should. But that's not the point. We drove off that lot thinking we bought a nice safe car for our family and not even 4 months later everything has went bad on it. So it's not safe and not drivable and we are out thousands more dollars.
They do not look over these cars before they are sold by any means because if they did they would have found this stuff. This is not right bc now I have to pay 20,000 for a piece of crap car that I have to go put more money into it for it to work. Buyer beware, check every little thing before you buy. Don't listen to anything they have to say. If you even have to bring someone with you to look over it before you by. Piece of crap cars!!!

Took my 2012 Impala into the dealership concerning the ignition (I purchased this 2012 model in December of the same year from the program car lot). One of the key fobs doesn't work now. Asked them to fix the issue since it work before and not after. They told me the recall was for a fill in of the ignition key. All well and good if that is true but the key fob doesn't work anymore. The service manager, approx. 5'10" to 5'11" spends too much time in a tanning bed, wears a crew cut, told me that I needed to spend $42.50 with him to fix the problem. They programmed the key fob originally and now after the service they want me to pay to have it programmed again. I told him it would be the last time I bought a car from David Stanley and he raised his voice and told me that I didn't want to hear the truth. "Hear the truth!" I said, "It worked before and now it doesn't." He then started disparaging me to my face.
I told him as I was leaving that I wasn't leaving because he won but because I wasn't going to listen to his crap anymore. He called me a liar and I threw it right back in his face. I can only speculate that when a recall happens with this company expect something to go wrong afterwards that requires you to have to spend money with them to make up for their lost time concerning the recall. It is the last time I will buy a vehicle from David Stanley anything! Others had warned me about dealing with them and I should have listened. I don't like to be lied to, manipulated, or deceived. I have never seen such poor service in my life. They sold me a car and then took advantage of me in this recall situation. Stay away from them. The situation is not resolved and won't be. I will need a reputable dealership that cares about selling to someone on a continual long term basis and will stand behind their work. David Stanley is not it.

Went there to look at trucks not buy. Told the salesman (**) I wanted to leave to think about this deal 3 times. Also told him to bring my keys multiple times. I was railroaded in to signing. Told me my pay off was 38500 when I was actually 35000 got no credit. Then delivered the truck to me with hail damage. I tried to return the truck 30 minutes later after finding it advertised for 10,000 less than he sold it to me for. He then told me he can't reverse the deal (lies)! David Stanley Chrysler said I signed the deals is done. Fraud.. You are getting this truck back ** at David Stanley.

I went to David Stanley Chevrolet wanting to buy one particular truck and the salesman showed me another as well that was on its way back from auction. I didn't want that truck I wanted the one I went to see and signed a paper saying I was really interested in the actual truck I wanted. Next thing they wanted $4000.00 to pay for them to get financing which I refused point blank to pay.
There was a very heavy man that tried to bully me into paying the $4000.00. This went on all day I was already shook up from being in my house during a tornado. This all happened in August 2013. The tornado hit me in May 19th 2013. Anyway they got the keys from me for my trade in truck and it vanished from the front of the used car department so I could not just say to heck with it I am going home in my truck. I felt like a prisoner and by the time it came to signing the paperwork.
I paid no attention to what I was signing as I was so confused and they sold me the truck I did not want which online was advertised at $11.000 but they charged me $13.000 plus they charged me for all different extras that I would not have normally signed for if I had not been tired to death and all shook up. So I ended up paying $17.000 for an $11.000 truck that was overpriced anyway. I kept asking for the vehicle report but the salesman kept changing the subject since I pulled a report on the vehicle and it was a totaled out truck and still has frame damage on the rear.
When they brought the truck to me the spare wheel had been removed and I was told by the salesman that it would cost $1,000 to add electric windows and locks and was charged $1,200 for that to be added. After three weeks the battery totally died and they refused to tow it in and replace the battery. I drove to the dealership in a different vehicle and asked for the sales manager and told him about everything from start to finish and he told the used car dept., to give me a new battery and a new spare wheel.
I am so heavily in debt with this truck .Would have been better off buying a new one. I saw their adverts offering to get people out from under vehicles that owed more than they are worth at David Stanley Dodge and first they offered me $7000.00 and then noticed the vehicle report and dropped that to $5000. Bear in mind I still owe $13000.00 on this truck to the finance company and they wanted a $4000.00 down payment on a new truck.
I expected to have the service contract to be refunded along with the other extras I had signed for that were refundable but only refundable through the dealership which they refused to do. So to get a new truck I will have to pay $6000.00 to the finance company and $4000.00 down payment on a totaled vehicle no one would want. As this model truck if the frame is damaged it has to be replaced so David Stanley Chevrolet totally screwed me all because I am a woman and still totally shook up for a truck I didn't want. I wanted the other truck that I looked at first.

We called 4 days in advance and let the guy know we were coming on a specific day and for a specific vehicle. We got there AND THE TAHOE WAS NOT EVEN there!!!! One of the employees took it home. We drove 3 hours to see and purchase this vehicle. Finally it showed up completely dirty, filthy, nasty. Food in the floor board and drinks everywhere. Sooooo many lies were told over the phone and we got there and it was more lies. Never again will I ever do business there again.

I purchased a new Jeep Cherokee from them - David Stanley said my credit wasn't very good so they couldn't get me a better APR. I checked with USAA and my credit score was good and I could have gotten a better APR rate thru them. David Stanley lies!

Very unprofessional and disrespectful!!! I discussed price over the phone and talked to 3 different people before I made the 2 1/2 hour drive. Once we got there all of a sudden the car was 5k more than what we talked about and our trade it in was worth 3k less even after sending pictures, we were there for 8 hours negotiating price which was ridiculous and after the 4 pushy salesman pushing their finance on us over and over again after the 30th time we gave in. We were tired and ready to drive home!
The next day I noticed a scratch on the rear bumper and the floor mats gone so after an entire week of calling and leaving voicemails we never got a return phone call back till magically a guy named Allen ** called a week later about our experience and I told him very politely that we were unhappy and explained to him about the rear bumper and and his response was, "Well if you lived in Oklahoma than our paint guy can fix it," but since I live so far away there was nothing they could do "Sorry about your luck" and the floor mats had to be ordered and then will be shipped. "Fine," I said and I just put touch up paint on the bumper something I should not have to do considering it was a brand new Tahoe, then we had a questions about the finance paper work that we signed and tried to call all that work and left numerous phone calls for financing and several messages never received a call back.
Then magically once again I get a call saying the form we signed was not correct for Kansas and we need to sign and fax back. Amazing how when they need something from you they want you to drop everything and I can't even get a simple phone call back this is the end of week two. On the 3rd week still no title and the pay off was still not sent and was past the 10 day mark! Yup you guessed it. Had an electronic car payment came out on a car that I didn't even own!!!
So I called the dealership once again and talked to a lady name Gina in finance and assured me that that day "Monday" they would overnight the payoff to my bank and I asked her what happened to the floor mats and she told me that they wouldn't be sent out till the entire transactions was finished! How crazy is that when I just bought a 42k dollar vehicle and they are worried about $100 worth of floor mats that should have been In the freaking car to begin with!!! Then she threatened me and I quote "we will only send you the floor mats if I leave positive feedback" WTF??? I paid for a car that should of had them!!!
Now it's Wednesday night and I called my bank and again still no pay off has been sent and I'm getting worried because my 30 day tag expires next Tuesday! So I called the dealership again and asked for Gina and was put on hold for at least 20 minutes, then when she answered I told her my name and she asked if I bought new or used and I said new then she hung up the phone on me!!! So I thought it was a mistake but I was wrong I called back and after another fifteen minutes she answered the phone found out who I was and began to yell at me for no reason at all with the biggest attitude I have ever heard!! And let me remind you that I have been very patient through this whole process and when I told her she didn't need to have an attitude with me she hung up the phone again!!!
WTF this dealership is a joke!! I have never been so disrespected in my life! I sure am glade I live in Kansas! Because people don't treat you like that where I'm from. So now that I'm leaving negative feedback, I guess I can kiss those floor mats goodbye!!!! These people are twisted! Oh and don't think you're going to get a good deal on a vehicle because the price you see is with all rebates included and you probably won't qualify for half of them and they fail to mention that to anyone or list it on the internet just to get them in the door!

UPDATE 3/6/15! We originally were having a bad experience (purchased a car, salesman was not honest with us) and thought we were just out of luck & buyer beware, then ** at David Stanley personally took on our issue, and got everything worked out! The original sales person no longer works at the dealership, and ** personally took care of everything!
It was quite an ordeal for him, too but he never blinked an eye! He got the problems with the car we purchased completely taken care of, a rental car for us for 3+ weeks, and all at no cost to us! On a used vehicle! I will say that ** is personally responsible for creating a customer for LIFE of David Stanley Chevrolet in Norman! Thank you, thank you, thank you, thank you! You guys have rocked, and ** was nothing short of amazing - honest, caring and very professional, patient & compassionate!
Original Review
Bought what we thought was a great car from David Stanley Chevrolet Norman - 2004 Mercedes 500SL - fair price, etc. Cannot complain about finance dept. etc... part of the terms were that the warning lights we saw on dash (said brake lining wear - visit workshop - and abc - visit workshop) - which we thought were both brake messages - would be taken care of. Salesman Jerry (internet sales) agreed that ALL warning lights should be taken care of - we signed contract (which said brakes would be fixed) and took car, on way HOME that night warning light for ABC turned bright RED - said 'drive carefully' - we looked it up, turns out that warning light was for the hydraulics system, not brakes.
Called David Stanley next day, spoke to Sales manager who said they would look at it that Thurs when we brought it in for brakes. They gave us a loaner, said they sent car to the Mercedes dealership in Oklahoma City - we asked "the one on Broadway?" Jerry said "Yes. The one on Broadway downtown." He told us "Everything that is wrong with that car will be fixed by the Mercedes dealer."
4 days later we got a call to pick up car - we asked what was wrong, Jerry said, "They didn't find anything wrong with the hydraulics. Everything that was supposed to be fixed has been fixed." And we drove to Norman to pick car up. Got in, put in reverse, and the ABC lights came back on. Pulled RIGHT back into parking spot and told Jerry, who said he would have Mercedes dealer call us. When we asked for their report on the hydraulics & checkup he said, "I don't have the printout with me, but I can email it to you, and have the Mercedes dealer call you back." We agreed, then didn't hear from them for 2 more days.
Called Jerry TODAY (3rd day) and he basically told us to pound sand, that "We didn't really make any money on the car, and you are going to have to take care of the rest of the issues yourselves. All we agreed to fix were the brakes, and they have been fixed." Okay - a little angry now because they TOLD us they would take care of EVERYTHING that was wrong with the car, and now we are told to pound sand... so we called the Mercedes dealership on Broadway downtown. The service manager Tiffany said that they had no record the car had ever been brought in. Then she checked the VIN and said that the car had never been brought to ANY Mercedes dealership in the STATE!
So David Stanley Chevrolet not only LIED about fixing 'everything that needs to be fixed,' they flat-out LIED and said they took it to the Mercedes dealership and that Mercedes didn't find ANYTHING WRONG with the hydraulics. When we talked to Tiffany at Mercedes today, she warned us that if we drove the car we could damage it further, and that it was not safe to drive like that! So David Stanley lives up to the name again - they are ALL crooks - even though they tell you they are 'not affiliated!!!' They put our lives in jeopardy - literally! The car is not safe, and we were told that Mercedes checked everything out & there was NOTHING WRONG with the car!
I was going to give them rave reviews on Yelp and everywhere, but now we have to go the opposite direction. Please feel free to reply & contact us - we have evidence the lights were on when they posted the car online - so it was bad when they had it on the lot and they knew it and did not disclose it. Buyer beware I guess - but ESPECIALLY if buying from David Stanley Chevrolet in Norman, OK!

I bought a 2014 Malibu, traded a 2008 Tahoe. They drove the Tahoe and said 22,500 trade in. It took my wife and I a while to find the right car. Matter of fact we didn't find the right one. We had to settle with one that didn't have some things on it that we really wanted and it wasn't because of price it was they just didn't have it. I asked if they could find it at a different dealership they said no without looking. So at 9:30 pm we settle for a car. It is a dark color and it was dark by 9:30 pm. Went in to do paper work with salesman and then with loan person. Between salesperson and loan person my Tahoe lost $1,500 and then when I found the sticker for car (which wasn't in window it was in glove box) it showed 900 less than my loan papers showed. THAT'S $2400.00 THEY STOLE FROM ME. Wife and I got to leave dealership at 11:00 pm on an empty tank of gas (because only person there was the detailer and he didn't have a gas card). Went home and went to bed. Got up next morning to find hail dents on it. I called them and told them it had hail damage on it. They said they would fix it if it would make me happy on all of it (money, gas, and hail damage). I told them I would be happy if they fixed the hail damage but still angry on the money part of it. They said they won't be fixing the hail damage.
David Stanley Chevrolet Company Profile
Company Name:

David Stanley Chevrolet

Address:

614 Southwest 74th St

City:

Oklahoma City

State/Province:

Oklahoma

Postal Code:

73139

Website:

http://www.davidstanleychevrolet.com/