Bay Ridge Nissan
Bay Ridge, NY
Consumer Complaints and Reviews

I decided to sell my 2013 Range Rover Evoque to this dealership considering the positive reviews from the internet. However, my own experience with this dealership was more than frustrating. Echoing with previous reviews, my best advice is do not trust their words. This is not a trustworthy or a reliable business. First, there is no customer service whatsoever. Staff was rude, disrespectful, and dishonest. Second, they never keep their promise. They promised to give back the check in two weeks after their purchase of the vehicle. I had to wait for over a month and made numerous phone calls every day to get back the check. To avoid being ripped off, do not do business with this place.

What they promise during deal, they do not do after purchase. They try to guile to show different deal or offer, don't take it. They charge extra at least $1200- 1500 broker fee on the top of the car price. Everything they try to finish at closing time and if you want to see same guy again and discuss more about paper work he vanish and hard to see again. What he said during the deal he forgot and ask me show sign paper of deal and paper is not there what he said during deal. If you want to talk with manager, he don't want to cooperate with you or talk with you. Sales person is horrible and what he promise during deal, later he said he can't do it. Advice to deal with these people -- do not believe what they say in word. Try to do everything in paper with signature, later they just avoid you.

I will never go back to bay ridge nissan again even if it is the last car dealership on earth! I traded in my vehicle for a 2011 nissan rogue and as soon as I drove away it started knocking and jolting. I brought it back the very next day and the manager even drove it and agreed it might not be safe to drive. Also they supposedly did an inspection but gave me a car with broken head lights and broken brake lights! I could have gotten pulled over and ticketed! I was bamboozled into not taking the car for a test drive.
Therefore, I asked to reverse my loan and give me my old car back because the one they gave me is a lemon and the manager christian ** and salesman hassan told me that isn't possible. However, I went to my bank and found out that is a lie. How can bay ridge nissan be trusted? They will say the car is fixed and put my entire family's life in jeopardy including my toddler. I am in contact with nissan corporate, my bank, and the better business bureau and I will get justice. I will make it my mission to make sure everyone knows about the shady dealings that transpire at bay ridge nissan! And then they got a ticket on the car I never drove again. They parked it at a bus stop. I had to pay $125. And never received reimbursement. No one told me about the ticket and they claimed it must have blown off in the wind #bayridgenissan is a joke #unscrupulous.

Went to the service Dept. today 11/5/16 for routine maintenance and my car got hit by a truck after they supposedly took my car on a test drive. 'I'm still trying to understand why they needed to test drive my car for a routine maintenance appointment. They said a deliver truck hit the car and they were unable to get a hold of the driver. **. To add insult to injury, they are refusing to provide paperwork solidifying their promises. I'm supposed to get the maintenance fee waived, and all parts and labor plus rental are on them.

I purchased a certified used 2015 Nissan Altima. I purchase tire service (which I was mislead to believe it was good for replacement). The sale department made me wait hours for my car. The car was given to me without gas, wasn't cleaned, the car mats were missing... all this was after I was told the was taken in for service. After one year I only put only 7k miles on the car. I took the car for inspection and the mechanic did not want to pass inspection because the breaks were so worn down, the rioters needed service, the align was never done, tires were never rotated.
This all from a "certified Nissan dealer". Bay Ridge Nissan should have their license taken away. They put a car on their lot and in turn sold it to a customer without even servicing it. Also when going to their service department they tried to sell me a $500 package before even looking at my car. I was told that service is there to "sell" me service. WOW I thought service was there to service you?
How do I know I can trust these reviews about Bay Ridge Nissan?
671,225 reviews on ConsumerAffairs are verified.
We require contact information to ensure our reviewers are real.
We use intelligent software that helps us maintain the integrity of reviews.
Our moderators read all reviews to verify quality and helpfulness.
For more information about reviews on ConsumerAffairs.com please visit our FAQ.

CHEAT AND LIE AND STEAL MONEY from vehicle insurance premium. Also unauthorized selling you the Add-on items $9000 (service package/warranty) without consumer consent. Refused to furnish a copy of paperwork you signed and only Provide to you after vehicle is registered and ready to deliver. SHAME ON YOU (MATHEW AND RAY). You have been WARNED.

I own cars since 1972. Never in my life have I had such a bad experience as with the warranty service at Bay Ridge Nissan. I have a full warranty from fender to fender and I brought it in because the check engine light was on. They call me up that the company doesn't want to honor my warranty since it's a year old and the 1-year maintenance has not been done. Only after they do the maintenance and charge me $479 will the company pick up any other expense that might come up. This is TRUE FRAUD. I called the company and they told me that there is no such thing and that Bay Ridge never called them. I had no choice but had to pay to get my car back. BTW, it took them 5 working days to return my car. They blamed having trouble getting a part. I will never ever go back to them, bln.

The worse place to get a deposit/down payment returned. It took me three weeks and bank involvement to receive my deposit.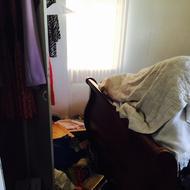 Right around the December, I purchased a car with extended service contracts from this dealership. After carefully reviewing the contract I realized that 100% of my down payment went towards the service contracts and not 1 penny was applied to the policy. For the past 2 months I've been trying to cancel the service contracts and I've gotten nothing but the run around. I was told the one person who can cancel the contracts is on vacation for 2 weeks. Now this major car company only has 1 person who can perform this simple task. Fine I will wait at my own expense since I will be prorated. Finally 2 weeks later, today, I went to see this super human to cancel my extended service contracts. He told me he can't cancel my contracts because I have a tlc license plate and the bank doesn't finance tlc. Now if I understand correctly the bank did not finance these extended contracts. I paid cash for these contracts.
I have the contracts in hand. This finance manager named Barry, who by the way is the same guy who sold me those contracts couldn't show me where in any of the contracts it shows any bank involvement nor where it says service contracts are non refundable for any reasons. Instead he dropped my paperwork and said he can't help me, have a good day. Meanwhile, while still at the store I called the bank that finances my car loan and they said they have nothing to do with service contracts that they didn't finance. I need an explanation from someone. Consumers cannot be that helpless. Blatant lies left and right. No form of dignity. Pure robbery. This cannot be the way business is conducted, stealing by falsification and fabrication? Where is the accountability? I'm paying pro-ration for initially not reading the contract properly but you want all my money because you want to lie your way into stealing it?

My friend bought a pre-owned car from Bay Ridge Nissan two years ago by himself alone. He were told he only needs to pay 36 months and he trusted the sales representative. He signed the contract and he never look at the contract since he didn't understand English. After two years, he tried to trade in his car and then he were told that his original financing were 6 years instead of 3 years. The original price of the car is about $15,000, but he need to pay total around $33,000. We found that the sale representative forced my friend to buy a 36-month insurance and then the sale used that term to show my friend that the financing only need to pay 36 month.
When we went to Nissan to ask is there any solution which they can help us, we understand the my friend already signed the contract and he cannot change anything on the original contract, but he wanted to change car, so he just wanted to find a better solution. The so-called manager name Gino came to us and told us that there is nothing he can do and he was laughing at us like we are idiot. His attitude was terrible. Later on, I found out that many people have same experience like us and they were treated in same way. The sales representatives in Bay Ridge Nissan always told client one way and the contract are different with the way they explained it.

I purchased a 2016 Nissan Pathfinder and picked it up on the 30th March 2016... However on review of my bill of sale I realized that I was charged $6300 for a Security Plus SVC contract. I never agreed to this charge. I immediately contacted my Sales Representative but he had no idea about this charge either. He said he would look into it and get back to me, but he never did. I emailed the General Manager twice but he never responded either. I never asked for nor do I want this contract. I need a refund.

This is the 2nd car loan in my life. MCU was wonderful years ago. My life has changed and couldn't get MCU presently. Do not purchase any car from them. I got a minivan from them August 2015. My loan unfortunately through Flagship at a ridiculous rate. The amount of twist and turns on my loan after the fact is mind-boggling. Where are those papers about these crazy rules? I never saw them and definitely never signed any of those papers, which I am still awaiting a copy of additional terms from Flagship. It's out of this world.
Basically, if you have no knowledge about shady car dealers, you will get screwed. No matter how much preparing as I DID, I couldn't win with them. 1st time with a late fee. This is so crazy. If you have a late fee, you must instruct the CSR to direct the obvious late fee attached to your payment over to the late fee. "You must do so verbally," she says to me. After doing so verbally they still won't do it. Thank goodness I recorded it with a phone app as proof.
Now you are stuck in late fee hell. Now speaking to supervisor after supervisor hoping to find a reasonable mind is not going to happen. Finally, had to file a complaint with Consumer Affairs and sent to NY's Attorney General's Office. Why must I go this far? I am still waiting for delivery of my damn car jack and headphones from the dealer. I have children in my car. Shady, shady, shady...
They also never sent my registration in August 2014. Lo and behold, it now arrived in the mail in December 28, 2015 in an envelope from the dealership. Really!!! Again do not purchase any car from them. They do not have any deals. I don't care how much they smile at you, laugh or seem friendly. You will regret it. You deserve better. Look at all of the reviews below. It's not going to be any better for you. I wouldn't purchase a toy car from them. Better of on MTA. A little patience, keep searching elsewhere. Save your money, disappointment and stress.

The staff was dishonest and their service was awful. They never return phone calls (only text messages) and those are to mislead you and string you along. They told me they had a certain vehicle to lure me to contact them only to be solicited to purchase a much more expensive vehicle. When I told them I only was interested in the cheaper vehicle, they said it was sold.

Consumers- don't trust the price the salesperson promise you even if they state it on the piece of paper you sign the day you put a deposit on. If it says "per customer request", it doesn't mean anything. It just means you want that price and you are requesting that price. The day I picked up my car, the finance manager told me they are unable to give me the price stated in the contract. I was so upset - I had to negotiable the day I was imagining to be a smooth process to pick up the car. They will ask you for more money per month or more money down for the taxes and fees and tell you it was an error. Never in my life I experience this kind of scam before.

Horrible, horrible experience!!! I will never step into this place again! I was planning to lease a Nissan Rogue and the manager there tried to cheat with his calculation for the down payment. I was supposed to have a zero down payment but based on his calculation he wanted me to spend almost $3,200 on fees!!! I went somewhere else and got the same truck with a total of $1,300 on fees!! I have saved $1900. I will never step into this place and don't recommend anyone going there!

I drove in 11/13/2014 7:45 a to my scheduled appointment to fix a low tire pressure sensor which was steady on. Most know either resetting the TPMS (tire pressure monitoring system) then replacing the sensors' batteries solves it. I asked rep Kevin ** both how long & what estimated costs there were but he dodged any answers. Later at 1 p, he called with a heavy concerned tone of voice saying I'd need $1200 in repairs of which only $200 were to address the sensor. He claimed brake pads were entirely gone. I authorized $800 of repairs in 3 areas. I returned at 6 p to pick up the car & asked for the allegedly worn down pads but Kevin claimed they were in the trash. I drove home & 2 miles later, the low tire pressure light came back on. Kevin eagerly upsold but didn't fix my original issue.
I called his boss Rob months later to report Kevin. Rob offered to look again at my issue for free but their poor service in increasing profits plus how payments are for upsold repairs not exams made me refuse the offer. I went to another Nissan dealership months later to confirm Bay Ridge Nissan mishandled my issue & did poor & unnecessary work by replacing pads while neither noting nor replacing rusted rotors which then pitted the pads thus forcing both to be replaced soon thereafter for $300. Maddening. They make expensive unnecessary repairs then know most won't return as they've business from Brooklyn's high turnover population. Don't go.

In the process of waiting to pick up the car after all papers been signed and insurance secured the dealer back out of selling the car that my wife and I signed. This after all the travel and effort we put into finding a car in the first place. The car is a 2014 ATS BLACK.

Two days ago I bought a car from them. The car was 20000. With financing the price is double to 430000. Please don't believe the smile that they will meet with. Please my advice... stay away from them.

I recently visited Bay Ridge Nissan about two weeks ago and purchase 4 new tires for my 2010 Nissan Altima SL which came up to around $500.00. I went back to Nissan the following weekend because when I accelerate I would hear a funny sound from the tires. It was check, I was told its fine. I decided to ask about what deals they had and I was immediately put unto one of the salesperson. I specifically ask about an 2013 G37x Infiniti that I had previously seen online. I got a chance to drive it and they decided to do the numbers. I was shocked at all the hidden cost and I said to three person who was sitting in the finance manager office that my car was appraised at $11,000 and why? Yes, it's a 2010 car but it only has 25,600 Miles on it. I became very frustrated and said to the three individuals including the salesperson that I will give back the car to Nissan and what would be my returns.
I was immediately told that I can only get back $1500 even though I purchase new tires only a week ago. I eventually agreed and I said, "could this happen now." The Finance manager said that I would need the Title, two sets of keys and The manual. I didn't have them on me so we agreed to meet today, 04/02/2015. I arrived at Bay Ridge Nissan around 10:30 am and I immediately ask to speak with the finance manager concerning returning the car, I was told he would be in until 12 pm. I then decided to ask for the sales person, who came and told me there's nothing she can do without the used car manager who will be in after 12 pm. I sat and waited. When he arrived, I approached him concerning the vehicle and was told that the price he told me ($11000) is no longer. I explained to him, this is the price he told me and that is the same price that was discussed in front of 4 individuals and I was guaranteed my returns ($1500).
After speaking to the finance manager for about 4 times, he once again renegotiated and we decided that I should see a 2012 Infiniti, which I agreed. I waited for over 40 minutes and never saw the car. The salesperson keep telling me that it's only a block away. I asked her whether this was to frustrate me, no one takes over 40 minutes to drive one block. I told her that this wasn't nice at all especially when an agreement was made in the presence of 4 persons. I did my part by bringing in the car and they have me like a fool for over 4 hours without taking the car or showing me one. I WAS LIED TO AND IGNORED! NEVER AGAIN.

Hello, I purchased a 2012 Nissan Maxima from Brooklyn Nissan and 3 times had to go back there. They lie about everything, just to sell the car. My sales person ** a Russian guy told me when the first time I saw the car that car still has a 3 year warranty. Guess what the car didn't have a warranty so I had purchase one for $6 thousand dollars.
As soon I picked up a car and left the dealer to get a gas because there was only less than a half of gallon in the car - one of my tires was flat and the other had a huge nail in it, and I drove only less than a two blocks. So I called the person who sold the car to me and told him about it. He said not to worry and drive to a nearest tire shop which one was only two blocks away and serves the Brooklyn Nissan and they will take care of it. Once again jokes on me. They check one tire and for the other I had pay from my own pocket. When I am purchasing something I'm expecting the item, product or a car in this case to be in perfect condition, even if the car have been used!!!
On the way home I saw the notification that the Washer needs to be checked and the mat on the drivers side has a huge hole. I didn't see it because there was a nice half piece of paper with the Nissans Logo and I decided not to remove it because snow outside. So it was on Wednesday night February the 25th of 2015. Two days later I'm going back to the dealer and telling him about everything and he is telling me that the car in good condition and those only minor things. I asked them to check the car completely from A to Z, but they didn't keeping the car almost all day and saying everything is Ok. Also told me that next time I could go to any Certified Nissan to check the car or any service because I have warranty.
So I tried to go to different dealer in my area which was certified Nissan and they told me that for the first 3 months I will have to go back to the place where I purchased the car because I could lose the car warranty - and once again no one told me about this, they lied. If someone would say you should know this things, how much can I know I am first time buyer. After just in a less than a months the notifications shows me that the tires needs to checked again, the engine needs to be checked and the brakes, the oil filter. How is this possible in a less than a month. I have been so careful with the car.
If someone will read this - Please do go to Brooklyn Nissan! They should be closed for good!!!

I need to speak to someone. It would take more than 200 characters count to explain my story. The bottom line is I have a car with issues. When I go to the dealership to deal with these issue, they are giving me the runaround. I've been there 5 times already. Purchase 1/20/15.

This dealership I had horrible experience with when I took in my 2012 Maxima for service. What bothers me most is that I had an inside personnel warn me about an illegal under the counter voice recorder. Illegally recording employees and customers convos with a hidden microphone. This place Must be shut down for being great scam artists!

This dealership is a total SCAM. AVOID IT AT ALL COST. FIRST PRICE OUR BEST PRICE IS TOTAL BS, it should read OUR FIRST, SECOND, THIRD, and FOURTH PRICE is not the price you will be paying once you leave. I believe in giving places a second chance, because after all we are all humans and we make mistakes. In January of 2012 I was looking to purchase a 2011 Nissan Murano, and one of my mother's friends worked in the dealership as a financial consultant. I came in on one day when he was in the show room, and he wrote out a purchase order for me. After a test drive and the back and forth, it was late in the day and I still wanted to do a little more research. I left a 5K deposit and we agreed that I will be back in the office the following day to finalize the paper work and financing. He was not going to be in the office that day, but said I should have no issues wrapping up with anyone.
I showed up the next day and spoke with Tolik, who stated that he could not find the paper work, but will write something up and make sure I am all set. After 1 hours, he came back with the Purchase Order that read 34K instead of 29,500K. I asked him "Why is there a difference in price?". He tells me that this is the best he can do. I explained that I am not here to negotiate for a car, but purchase the car and the price I was promised and he tells me "Look at the MSRP, the car is 37K because you are friend, I am giving you a family and friends price." I was in such a shock, I called the family friend and told him this is BS. I ended up buying the car and Nissan of Manhattan for 29K and the service was so good, I ended up purchasing a Rogue for my mother.
Fast forward 3 years to 1/11/15, I needed an oil change and my usual place, Nissan of Manhattan closed and they forwarded all their Nissan customers to Nissan of Bay Ridge. So I thought what the hell, let me go and give these guys another shot. While I was getting an oil change, I went to the showroom and check out the price of the 2014 Nissan Pathfinder. I was introduced to a sale rep Sakoia. After talking to her and telling her about my experience with this dealership last time, she tells me those people are no longer with the company and they are a lot more customer centric. So I thought what the hell, let's get my Murano appraised and see what we can do on the Nissan Pathfinder.
After a number of hours and a test drive, she had me sold. She wrote me up for 37K minus 500 NMAC and $750 Premium Package at 0% APR. After the purchase order was signed, she told me "Hey, I will locate the car and give you a call.". A few days later I get a call from David, who tells me that Sakoia is no longer with the company and I will be dealing with him. He is sure that he can honor the price and he is looking for the car. He was going to give me a call back once the car is located. I was shocked that a car was still not located as we already passed almost a week. On Wed I get a call from David, "We located the car, come down so we can finalize the paperwork.". I told him I will be down on Saturday, but before I come I want to make sure this is the same deal. He texted me back saying "Yes, just come down.".
I show up in the showroom today, 1/24/15, excited as I am about to get a new car. Sit down with Ray the financial consultant and he starts out with "The trade in value for your car is not $18k but $17,500." I told him "Wait, are you guys kidding me? Look at your own paper work which is in front of you." He says "Yes that is just hand written but the computer says $17,500 that is what I need to go by." All of a sudden David forgets everything we spoke about, at which point I start reciting the text messages between us. 30 minutes later the trade in value gets adjusted back to where it was $18K.
As we continue with the paperwork, he tells me the final price of the car is $37K. I tell him NO, the final price of the car is $35,750 plus 0% APR. He continues telling me that he can only give it to me for $37K and Sakoia does not work here anymore. To which I replied during my visit, she was a Bay Ridge Nissan employee therefore you guys MUST honor her price. He calls in Vini, who tells me "Well listen, I can give you the car at $37K and just discount $1,2500 or something close to it if you buy accessories or extended warranty from us. Otherwise your best bet is a 2013 pre-owned, which we actually have in the showroom." I got up and walked-out. I was shocked that even though the staff might have changed, the mentality and the overall culture of this dealership is the same. You have been warned, stay away.

On September 30, 2014 I purchased a 2015 Nissan Versa, I had a 2007 Nissan sentra to trade in and they offered me 2500.00 dollars for it. My account for the 2015 was 18,000 which went to 15,000 because they gave me an extra 500. Well I was uncomfortable in the versa so I brought it back in which I had 72 hours or 100 miles. When I brought the car back I bought a Nissan sentra. Well here's the problem, the car I traded the 2007 Nissan wasn't included in the deal, Henry and the manager Vincent told me that I couldn't trade my one car twice. So I asked for my vehicle back. They said it was no longer on the premise (basically they said no), so I asked for the 2500.00 they said my car was worth and they said no. So I asked them when I brought back the versa, "doesn't that mean the deal is void?." They said no. So they get back their car and I get nothing. NO I don't think so, I'll see you guys in court. Henry also had all these added expenses on my bottom line pretending I was getting them for free. Be careful when you go to Nissan of Bay Ridge and ladies take a man with you.

On February 1.t 2014 I leased a 2014 Nissan rogue from Bay Ridge Nissan, the vehicle had both front & rear chrome bumper guards as well as some chrome side steps, all 3 had been dealer installed. A few months had gone by when just after a car wash I noticed that my driver side headlight was filled with water at which time I took the rogue down to the dealer to have it replaced and have the oil changed at the same time. Surprisingly I was told that that's not the way things worked anymore, that I would have to bring the vehicle in first thing in the morning. They would then take pictures of the broken headlight, send it over to Nissan corporate and upon approval from Nissan corporate they would then swap out the headlight for me. If it was not approved I'd be responsible for the headlight being replaced despite there being no visual damage to the vehicle and/or the headlight.
So a few days later I was there first thing in the morning. I was then able to speak to a different person. When he asked what the problem was, I showed him the headlight and he immediately said, "no problem we'll swap out the headlight and will call you soon as it's ready." After only few hours I received a phone call telling me "your car is ready." So obviously the first thing I looked at as I walked towards the vehicle was a driver side headlight which had been replaced but I immediately noticed some deep scratches on the bumper as well as that the bumper had been pulled out of place around the headlight area and no longer matched the body lines in regards to the hood or the driver's side fender. And the wheel well molding had also been pulled off and had not been reinstalled properly. I immediately walked back into the dealership and asked to speak to a manager at which time someone claiming to be a manager walked out to the vehicle with me to take a look.
Upon seeing the damage for himself he told me that damage had been there prior to me bringing them the vehicle and accepted no responsibility for the damage on the vehicle. Fortunately for me, I had taken pictures of the bumper and the headlight at the dealership that morning just before they took her in to be fixed upon. Seeing the pictures of the car with the Nissan dealership in the background, he quickly changed his story & told me that the bumper needs to be removed and painted over. He then said that I have nothing to worry about because at the end of the lease when I return the vehicle any damage to the bumpers will be covered by them.
This mechanic must have used a butter knife, his foot & a shoehorn to remove & install the new headlight. Had he done it the right way by first removing the bumper guard then removing the bumper at which time having full access to the headlights, I wouldn't be writing this review. Unfortunately this mechanic's laziness and Inability to do his job properly caused this damage & had I not taken pictures of it at the dealership that morning, I'd be responsible for this damage myself. It's amazing how this place is still in business after so many bad reviews.

I went to Bay Ridge Nissan in 20009 to trade in my Altima they told me one price and then lowered the price for a trade in. We negotiated a deal for a new Nissan Altima and part of the deal as promised to me was a free spoiler. When I went to pick up the car the next day, there was no spoiler on the car. After driving the car for 6 weeks, there was a problem with the gas line where as every time I filled up the tank within 5 minutes of driving the gas would just evaporate. The very next day, I went to their service dept. I waited 5 hours for them to tell me they can't seem to figure out the problem, but told me if it happens again to come back and they'll fix the problem.
I went back there 2 days later and waited 4 hours for them to tell me they can't figure out the problem. So the next day I went to queens Nissan in ozone park and BINGO problem solved in 1 hour. Bay Ridge Nissan of Brooklyn is a joke. They treat customers like they're garbage in a landfill, also I had purchased 2 vehicles from them prior to the nightmare I had with Bay Ridge Nissan. Stay away from that place unless you feel like shedding a bucket of tears. They also had the audacity to ask me to give them the survey in exchange for a free oil change, so they can forge it to make themselves look good.

I brought a 2013 Nissan Rogue sv AWD. The first problem was a horrible vibrating that happen when I'm stuck in traffic and horrible gas mileage. When I took it back to the dealership I was told that they reset the computer in the vehicle which would address the vibrating and the vehicle had to break in for the gas mileage to improve. Well the vibrating did go away but the gas mileage never improved. I was only getting 13 to 14 mile per gallon so I took it back and was told it was still breaking in. Had first service at 1500 mile, still no improvement in gas mileage. I usually get about 220 mile per gallon. I was driving a friend one day who said to me, "why is your overdrive off." Turns out my overdrive had been off since I got the vehicle, put it on and my gas mileage went up to 350 mile per tank. You would think that this would have been notice by the dealership on the both times that I brought the car in for service. So angry about money spent on gas for 8 months.

My '12 Armada (30k mile) is having problem with middle row center seat belt. The belt doesn't bounce back, just stressed. I took it back to this dealer where I purchased it from. Met the service adviser **, was told "Seat Belt is may NOT under Warranty!". They will check the problem, if problem found and I don't want to fix, there is $115 charge for one hour labor. Later, they called and told me that the problem found, it was because the seat belt was jammed/twisted and got stuck inside the panel. ** confirmed this is NOT under warranty. (Why? it is under normal usage, when you release the belt, it bounces back itself, no one would intend to twist it and insert it back into the panel?!). Well, if I didn't pay for it, they wouldn't release the car. I spoke to the service dept manager **, he even questioned me back: "If you don't pay, who's going to pay for my service? Someone must pay for it?!"
After getting the car back, I submitted a complaint to Nissan Headquarters. Surprisingly, the agent issued me a refund within 15 min over the phone! A week later, I received a check from Nissan National Headquarters. According to Nissan Seat Belt Warranty, it covers 10 yrs unlimited mileages! This dealer is just too greedy to trap people. They will lose my business and those who learn my lessons.

Sorry to hear your bad experience from that Bay Ridge Nissan dealer, Angela. I am about to plan to visit for my 15K service for my Nissan Rogue, would you mind to share more information about the detail for your services. Cause now you flag me about NOT TO GOING there for my 15K services. I remember that will cost me $300 for it.

Took my car in for 15k service and also had my car fully detailed. Now the inside was marvelous but the minor scratches on the car that I was told would be gone with simple buff job. The car sat outside for two hours even though I had an 8:15 appointment. And when I finally get my car back now are staring at me like if they purposely had poured dirt on it before buffing! If I take it to a dealership I should expect great quality right. WRONG! It looks like they didn't even care about the quality of the work they did. Oh did I mention that I was there from 8am till 5pm to top it off shhhh... I could've done a better job or my kid! I contacted the dealership to talk to a manager because I didn't want to have a conversation on a hot head and what do they do. They say that tell transfer you but just hang up instead!
Bay Ridge Nissan Company Profile
Company Name:

Bay Ridge Nissan

Website:

http://www.bayridgenissan.com/