Atlantic Chevrolet
Bay Shore, NY
Consumer Reviews and Complaints

I went back to Atlantic Chevrolet in Bayshore NY with a credit score of 663 to trade off my 2011 Chevy Equinox and to get into an 24,678. I had a 25 grand pre approve car navigator letter which I submitted to the salesman. He didn't use my pre approve 25 grand. They went on to run my credit through 6 different banks trying to get me 34 grand which I didn't need for a 24 grand car. So now all those inquiry lower my credit score down from a 663 to 599 and I still didn't get a car.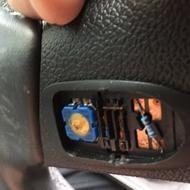 My 2014 CTS-V went in for warranty issue. At time of pickup my car was in poor condition, was filthy with footprints on the interior, and my right side paddle shifter was on the floor broken. Now I'm getting a runaround and reference to it being an aftermarket part which was unaware of. Car was bought in a dealership in New Jersey stock, no aftermarket anything on build sheet. My point being I did not bring my car in to address a paddle shifter as an issue. At this point I only want them to fix what they broke correctly fixed.
I may have to bring a small claims case against them. I am 110% dissatisfied in the way I was treated in the service department and the runaround I was given. I was told car was ready for pickup. Today 11/30/16 I get in my car to drive away and the paddle shifter drops off the steering wheel... back to square one. I was promised that the repair was done and functioning to factory specs. To my disappointment I was misled and repair. it was never done to GM specifications. As a customer of a CTS-V I'm always skeptical in dropping off car for service because of its performance sports package. My car had 200 miles placed on it while in service, excessively in my opinion. I cannot stress deepest concerns/disappointment in the way my automobile was treated while in the care of Atlantic Cadillac Chevrolet.

In 2012 My wife and I were talked into purchasing an extended warranty by Denise ** on our 2007 Chevy Tahoe when we had brought it in for service. In 2014 we returned to purchase a 40,000 dollar 2014 Chevy Silverado, less than 6 months later my wife purchased a fully loaded 60,000 dollar Tahoe. We wanted to cancel the warranty on the 2007 and were told we could not, that we needed to keep it and the truck for the entire 4 years of the term of the warranty. Our warranty has now expired and I am trying to get the refund guaranteed to us if we did not use the warranty. Now we are told that the 3000 dollars we paid for the warranty is not refundable because I no longer have the 2007 Tahoe.
Basically at this point Atlantic Chevrolet Cadillac is stealing from its customers. I have been trying to cancel this agreement for over two years and have been given the run around and now I can't get my money back. I was told maybe they can try to give me a pro-rated amount back based on when and who I sold the truck to. I would never again purchase from Atlantic (anything) since it is the same owner, I certainly would recommend you stay away from Atlantic Chevy Cadillac.

Bought a 2011 Chevy Tahoe back in feburary. When I went to see it it wasn't there. They said it's out being detailed. After we purchased the Tahoe, the battery kept going dead only 1 day after I got it and the rear defogger wire was hanging. They put in a battery, fixed the defogger. The defogger was only fixed for about 1 week - the wire is hanging again. When we purchased the Tahoe it was certified with a 12 month 12000 mile bumper to bumper warranty. But they don't tell you they'll try to get you to pay for everything - they want the money. Going back on Saturday. We'll see what happens.

January 2014 I purchased a 2010 Chevy Equinox. Certified and took the extended warranty. That night my car stalled and wouldn't start. Had it towed back to Atlantic Chevy. It needed new car remotes, brake lights were out, the transmission shifter was replaced, and they cleaned the throttle body and gave me the car back two weeks later. Not sure the date but stalled out again. Back to the dealer. Car sat there for 3 days. No one touched it. I took it back but a week later stalled and was stuck on Interstate 95. I find out there is no oil in the engine.
Went back to the dealer. The service department they started an oil consumption test. When I received the car back it had too much oil in the engine. I told the service manager and he said it doesnt matter. Long story short, 3 timing chains, 3 timing belts, 2 trimming gears, piston, rings, exhaust manifold, crank sensor, crank solenoid, high pressure fuel pump, 2 ECMs and throttle body. I'm done bring it to them. The worst dealership on the island. I'm 8 moths overdue for NY State Inspection. Still stalls, check engine light on. $20,000 dollars down the drain. Stay Away From This Place!!! I started a Facebook page called "Atlantic Lemon".
How do I know I can trust these reviews about Atlantic Chevrolet?
883,201 reviews on ConsumerAffairs are verified.
We require contact information to ensure our reviewers are real.
We use intelligent software that helps us maintain the integrity of reviews.
Our moderators read all reviews to verify quality and helpfulness.
For more information about reviews on ConsumerAffairs.com please visit our FAQ.

I recently bought my 2008 used Chevy Cobalt from Atlantic Chevrolet and it's perfect for me and my lifestyle, but as far as its initial condition and service I'm not impressed. First off when we took the car on a test drive we came back and made a few requests about body work before agreeing on the price. The next day we go back and 1 of the few things we mention had not been catered to; we decided that since it was kind of hidden it wasn't a big deal so we took it home anyways. So after I get the car out of the parking lot and I'm on my way home, I start to notice how squeaky the brakes are. I had my father take a look at it and he said that he has no idea how they even passes inspection. Never mind their "120 point inspection" he was so eager to repeat again and again while trying to sell me the car. Also on the way home from the dealerships I noticed she had a very slight pull to the right.
At this point I began feeling uneasy about the car but what's done is done. So I make an appointment for the service department and was told I was lucky to get one so soon (3 days later) and that they fill up two weeks ahead of time. Meanwhile I'm thinking why am I "lucky" to bring the car I bought 2 days ago into the shop? Anyways, I bring it there and they were told that they needed to do an alignment and replace some brake pads. When I pick it up the next day after everyone had gone home for the day, it said they only replaced the brakes and that they didn't feel the pull. So after they used about 1/8 a tank of gas they didn't do anything to fix the problem. After I get home and confirm that the car does indeed still pull I call to make another appointment for about a week and a half later. At this point I should say this place isn't close either - they're located about 40 minutes from my house.
So on top of the fact that I need to go back for the same problem, it's not close, and I need to coordinate getting home and back! So before I get the car back there, the speaker on my way home from work one day starts to buzz in and out whenever I hit a bump. So naturally I tagged this onto the job at the next appointment. Finally I get this all over with and with about a week left on my warranty, I'm waiting for the next thing to go wrong. And it conveniently doesn't happen until the day after the warranty is up. This time it's another speaker coming in fuzzy, the blinker stopped making noise, and whatever they did to mute the smell of cigarettes from the last driver wore off and left a dank musty smell in my car. So overall I'd say I got a pretty ** deal. Mostly just annoyed with how this went.

I brought my 2013 Camaro in for an engine trouble and a safety recall. I detailed my car inside and out the night before I brought it to them. When I picked my car on a Friday after they had the car for 2 days my custom rims were all chewed up like someone rode down a curb for a hundred feet. I freaked out at that. Then I come to find that someone was SMOKING in my car and I am a NON-SMOKER (remember I detailed my car the night before). They called me to ask permission if the tech could drive my car home for the evening to recreate the engine trouble I was having. I agreed. and THEY ARE TAKING NO RESPONSIBILITY FOR ANY OF THIS!
They also told me the safety recall was done when in fact it was NOT! I have the proof. This dealer lies to their customers to get out of trouble for messing up someone's personal property. DO NOT GO THERE FOR ANY REASON. When I tried to talk to the "customer service manager" those dirtbags wouldn't even speak to me. This is the most unprofessional business I have ever come across.

I am in the market to buy a car so I went to Atlantic Chevy - BIG MISTAKE!!!! The Salesman was nice at first however, he proved to be a sneak, unprofessional and a liar. The Finance Manager was no better. It seems they would say and do anything to sell a car. They have my $5000 deposit which they have not returned. When I went in for the deposit they had another way I could buy the car. The final straw was when I told the Salesman I would be in at 7:00 on Friday (5/15). He did not tell me the Finance Manager was off that day (the only person who could refund my deposit according to the Salesman). The Salesman left at 6 and he did not tell me. So I was not able to get my refund when I came in. It is 5/17 and I still do not have my refund!!!! I will be contacting the Attorney General.

Pure bait and switch. I went in there for a lease deal they had advertised in Newsday, for several weeks. Suddenly, the salesman named ** didn't have the vehicle but when I pressed him, he found one. Then he had to "ask his sales manager" about this deal. I knew it was all over then. He emailed me the deal which was FOUR TIMES THE ADVERTISED PRICE AND REQUIRED OVER $2,000 MORE THAN ADVERTISED AS A DOWNPAYMENT!!! These are dishonest people pulling a very old scam. They wasted my time. Don't let them waste yours. There are many reputable auto dealers on Long Island. No need to be a victim of Atlantic Chevrolet.
UPDATE May 5, 2015: **, the salesman emailed me back that I didn't qualify for the advertised deal, even though he had no qualifications to say that since he hadn't taken any of my personal information other than my name and email address. He also told his Customer Service Manager that I was never in the dealership, even though I spent an hour there with him this past Sunday.
The Customer Service Manager, **, was quick to comment here, but I called her twice today as she requested and left messages, but she didn't return any calls. I also emailed her twice, but got no replies. I gave them every chance to prove this statement wrong by honoring their advertised price, but they failed. It is 100% clear that Atlantic Chevrolet uses bait and switch tactics to get customers in to the dealership. Long Island is jam-packed with honest auto dealerships. No need to waste your time or money with this clan of clowns!

My son who is 18 years old bought his first certified pre-owned car here. He bought it Saturday for $17,000+ all cash. We drove home and the check engine light came on. It was a bad snow storm so we brought it back on Monday and stopped it by auto zone to hook up to the sensors. Several sensors were bad. We took it back and told them we want our money back according to their three day money back guarantee. Patrick ** The salesman and the sales manager both stuttered and gave us the see no dealership gives money back. If my son wanted he could take another car in exchange or pay more for something he really likes??? Horrible business ethics and I'm ashamed that we went to a Chevy dealer and this was our experience.

They had my car over the summer for a recall. Said it would be ready by noon but no one called me. I called them at 3pm to check and they said "Oh, it's done - come on down" (thanks for letting me know). When I got there, the paperwork was not ready and I had to wait 20 minutes, why, I do not know. Today I went on their website (at 7:30am) to schedule an oil change and inspection for this Saturday (Dec 13). Someone responded immediately that they received my request and would advise. Of course, no one ever got back to me. I called at 2pm to try and schedule via telephone and am now told the first appointment available is Dec 27. I wish I knew that this morning. I feel trapped because since my car is new, the oil changes are included. I would almost like to pay $85.00 to get it done in a timely fashion. I wish I didn't feel so imprisoned. I will not buy a Chevrolet again - Toyota has a much better service center.

Made a purchase at Atlantic Chevrolet a few months ago. We wanted to not have anymore car issues for a few years. We decided to purchase a certified pre-owned 2010 Chevy Equinox with them. I believe two weeks after we purchased it, the transmission went, and the airbag light was continuously going off. How does the transmission go in a newly purchased car? RIDICULOUS, and not to mention dangerous. This was unacceptable, but the story gets better. We bring it in, it stays at the service department for two weeks, fine...they gave us a very nice loaner (much appreciated). THREE DAYS after it arrives back home, airbag light comes on yet again. ONE MONTH after it arrives back from being serviced, it sounds like there is someone banging a hammer on the bottom of the car every time we drive it.
I called today to schedule an appointment, and while the woman helping me over the phone was very, very helpful and nice, the fact that I purchased a car from them that I am continuously having problems with should mean that I should be taken care of IMMEDIATELY, not wait a month for the next available appointment!!! The next available appointment is 12/22. Why should we have to wait so long? What happens if our safety is compromised because it is not working properly??
I do not appreciate being taken a fool of, we spent A LOT of money on this vehicle, more than we can afford, so that we could have a RELIABLE and safe vehicle, not a vehicle that is going to have us in and out of their service department every couple of months. I left messages with the "CPO managers" since their phones were never answered. Have not heard back. I am not satisfied with waiting a month for an appointment in the service department. I want answers now. I would like to know how you would feel if you were in this situation, and God only knows what BS is going to be done about it.

My traverse broke down on Thursday Oct 23rd and was towed to another dealership before it was towed to Chevy on Saturday, Oct 30, sometime late afternoon. It is now Thursday, October 30 and my truck has yet to be seen by a mechanic even for just a diagnosis. I understand that my truck was a tow-in and the service writers already have cars that need to be looked at. I get that. Never said I didn't. The service writer took a very long time to call with Updates. NEVER SAID HE DIDN'T CALL.. The whole reason I didn't go rent a car myself was because I'd have to pay for that and if my truck ended up being covered by warranty then I would get a car for no charge.
It's now Thursday and I called twice. I then asked to speak to someone in charge who could give me an update. I think a girl named Michelle? I'm assuming she is in charge. Although she was somewhat helpful she made it a point in her conversation to tell me that Roberto has been keeping in contact with my boyfriend and he's not ignoring us. Never once did I tell her he was ignoring us. I simply said it takes him a while to get back to us after we've called three or four times.
It's the day before Halloween and I'm literally writing this review as my day is going on... I called Chevy around 1 o'clock. It's now two and all of a sudden my truck is going into the shop now... and the warranty covered the parts and my car was done on Halloween... Might I also mentioned that when my truck first broke down Chevy on 112 wouldn't take it and they told me over the phone that the parts weren't covered under warranty even though they were. So, I am thankful that Atlantic Chevrolet took my car in and covered the parts I'm just not happy with my experience in general.. especially with Michelle.
So, I just got done from picking up my truck and everything seems okay at the moment but Michelle definitely likes to make her customers feel that they're wrong especially when reviewing Atlantic Chevrolet so be careful when you review them because she'll be right there asking you why... By the way have I mentioned I'm not the only person to leave a less than fabulous review? Check Google and yelp..

Bought a "certified pre-owned vehicle" from this dealer. The price wasn't that great but also wasn't bad for what they told me the vehicle was and where it came from. I was told it was owned by a single owner who had a lot of money and just bought new models every two years. After I purchased the vehicle, I go to use the windshield washers when I get home and they don't work. I also notice a slight pulsation in the brakes. The salesman said he was going to have the car detailed for me when I picked it up and also this wasn't done. I found when I got home, crust on center console, gum and wrappers in center console compartment. The salesman had also promised to fix a broken sunglasses compartment before we picked up the vehicle. This was not done but he said he would order the part.
All of these things are on the 172 point inspection that they are supposed to be done. After finding all of this I am pretty sure they did no such inspection. I called GM and they agreed, but said I would have to bring it back to the same dealer to get it reinspected and fixed. I now researched more on this vehicle and found it was a rental car from Hertz (more lies from the salesman). I bring the car back with my complaints and tell them to fix them and redo the inspection.
Well they fixed the problems I found (the pulsation was from warped rotors) and not surprisingly they found no other problems. When I asked if I could see an inspection report the service manager said he didn't know if they made one (probably not reinspected). Then after 7 days of owning the vehicle the 3 month trial of satellite radio turns off. The problems are never ending with this vehicle and their sales practices are predatory. DO NOT BUY FROM THIS PLACE. I was warned from others before I bought from this dealer and I should have listened.

I had a 2009 CTS. Every time I had an issue, it took multiple visits to get anything repaired. It got to the point I had to get GM involved to get things addressed and it was still a hassle. Their service manager would not even come out of the office to try and resolve the issues. Last time I will deal with Atlantic for any car since they own multiple dealerships. Service is horrible especially the service manager. I now purchased another CTS through another caddy dealer and it is generally taken care of the first time with less hassles. So buyer beware. They have the lowest prices but the service is not good after the sale.

I bought a brand new SRX in April 2010 and my wife and I loved the car. In January 2011, I noticed a sound when I turned the steering wheel to the right. I took the car in and the service rep called later that day and told me my car was fixed. I later tested the car in the dealerships parking lot and noticed nothing was fixed. I spoke to the rep (Tony) and he drove the car around the lot. He noticed the issue as well and ordered a new part. Weeks later, the new part came in and the same thing happened. I was told my car was fixed and noticed the issue in the lot. Tony scheduled for another part to be ordered and it was finally fixed right the 3rd time. Later that month, I noticed a sound again and brought the car in and this time my struts were bad. They were replaced and the same thing happened again. I noticed the issue was not fixed and Tony scheduled another appointment. The car was fixed the 2nd time around.
In April 2011, my sun shade was not working correctly and refused to close so I scheduled a visit. My wife also noticed the navigation had an issue so I asked Tony to fix both during that visit. Tony later called me and said the sun roof was fine and my nav was fixed. I told him to come to the parking lot with me to check out the sun shade (because I knew it was still broken) and it fell off the track when we pushed the button. Tony decided to order a new sun shade and I later received a call from Michelle, the service manager. Michelle seemed nice at first, offering me free oil changes for a year but later I realized she was just as bad as her mechanics. All Michelle wanted was for me to give her service department rave review even if the service was subpar. The final straw was earlier this year when I brought my car in for a noise in the front of the car. Michelle group told me I need new shocks and struts and claimed to have fixed my car. My wife later picked up the car and I noticed the noise was even worse. I call Michelle and she told me to service my car elsewhere. What a manager (!!) sticking by her product. I later took my car to King and they fixed the car on my first visit. The issue was a hub bearing.
I would strongly advise anyone not to buy a Cadillac. Chevy is exactly what is wrong with this country and should have never been bailed out. I called Cadillac direct and they couldn't even stand by their product.

1. Their air conditioning don't work!
2. I read an ad that stated 2013 equinox all wheel drive $18277 to purchase.
3. When I went to dealer the sales rep there showed me car as advertised 2013 Chevy all wheel drive equinox, for $18277 as advertised.
4. After showing me the car, test driving, getting gas in car with no gas wasting an 1 hour and half with two crying kids because of no ac in building and sweat dripping off them.
5. Sales guy comes back telling me that the all wheel drive models are only on a lease not a purchase, if that even makes sense because they show price for purchase and said $18277 but is want to purchase $2000.00 dollars more but no where in ad in Newsday paper does it say that. So I went up to manager Jeff in middle on showroom to tell him that's not what his ad said, and he said the one for $18277 is for base that's not all wheel drive model. But that's not what ad said and he got all nasty in front of 10 customers and my wife and two little kids and said don't twist the words of ad that the price the end is $2000 more. When I asked Jeff for his last name he said "no way, have nice day!!!!!!!!"
FUTURE CUSTOMERS PLEASE DO NOT SEND YOU FAMILY HERE. YOU'RE ASKING TO GET RIPPED OFF AND BUSTED!!!!!!!!!!!!! MY NAME IS **. CALL, I WILL TELL YOU MORE **.

Worked with the used car manager and came to a reasonable resolution. Took some time but they did follow through.

Purchased a used vehicle online from this dealership and received vehicle that was nothing like what was listed. Numerous problems with the vehicle that weren't disclosed and items that were said to be in good shape were not. Tried to work with the dealership to resolve after sending documentation and pictures but the only answer I got was to bring it back minus my shipping cost of course. People were polite for the most part and they knew that a mistake was made but basically stopped communicating. Took advantage of the situation because of my location so it you want problems... this is the place to go. They have no business doing business like this!!!

I purchased a used vehicle from them in September 2012. I had a few issues with the car which were taken care of. The problem came with the finance person. She put me to several banks and I was constantly getting rejection letters. I have Tier One credit! Then on top of it, she sold me an extended warranty with a $100 deductible but I was not told this until I went to use it. Service is great though. I have to say that. Service gets five stars.

On January 7th, 2013, I went with my brother and father to this dealership to look at the Chevy Cruze and Impala. They were running a newspaper special on lease offers for $169/month for the Cruze. As we walked into the dealership, the salesman sitting in the chair slouched down behind the desk to the right of us, said hello and asked to help us. When we presented him the newspaper ad and asked if he can go over the ad and show us the cars, he said, "Everything is right there in the paper." This should have been the first sign to walk and go elsewhere.
My father said, "Well, can you go over all of the details?" He seemed to not want to be bothered with us. Throughout his explanation, he was speaking sarcastically stating things such as, "if you look carefully, if you read, etc." My father asked him to see the sales manager and he asked "Why?" My father stated to him that he was not happy and wanted to see someone else. The salesman said okay and told us to go to the podium to speak to the manager.
As we walked to the podium, he picked up the phone and called the manager to tell him what took place. I could see this because the manager turned and looked in our direction as we were walking towards the podium. We went to the podium, and the manager said he would have someone else help us. In the meantime, we walked around the showroom looking at the cars. A few minutes after, another salesman came over and brought us back to the desk where we first sat with the first sales man. The first was moved and sat at another desk with a group of his coworkers eating lunch, laughing and carrying on.
The new sales guy brought us to the car and showed us the car they had on the lot that was advertised in the paper. The second salesman's attitude did not seem any better. He also spoke in a sarcastic manner and seemed as though he did not want to be bothered. He brought us back inside, had my brother fill out applications and ran the credit. Throughout this entire period, his demeanor seems as if he had a whatever attitude as though he did not care to conduct the sale or to help us.
After running all of the numbers, their advertisement offers did not match what was put on paper. My father questioned this and the salesman's story kept changing. He seemed very arrogant and spoke to us as though he wanted to argue with us. I know for a fact if you walk into a dealer looking for a new car, most car salespeople would do what it takes to earn your business - this was not the case at this dealership. Their behavior and attitude was very unprofessional. After looking over the figures, we decided not to go with their offer. As we told this to the salesman, he continued with his whatever/I don't care attitude. We ended up walking out of this dealer.
Looking back at the experience, I was relieved we did not purchase a vehicle there. After walking out of this lousy dealership, we ended up going to the Atlantic Honda dealer, and the experience was totally different, from the minute we walked through the door to the time we drove off the lot with the new car. Their sales people were knowledgeable, helpful and courtesy. It makes a huge difference when you're there negotiating, and the sales person is willing to help you get into a car for a payment you can afford. Never again would I go back to Atlantic Chevy. To some extent, I felt as though the staff were prejudice. They were very unpleasant and unprofessional.

On December 10, 2012, my husband and I went to purchase a 2013 Chevy Cruze. I had researched the features of the LTZ and the 2LT, but they could not locate one with the features I wanted. I eliminated some features, and they told me they had 1LTs in stock. They brought me out an illegible copied paper with a choice of cars. We narrowed the selection down to 2, and I asked the salesman to show me in writing what was included in each car and each package, so that I could compare them since I had not been able research this model. He kept telling me about the packages but would not show me in writing. I kept telling him I needed to see it in writing.
Finally, my husband and I settled on a car we thought we might like. I signed a bill of sale that included absolutely no information on the car, so I didn't know what I had bought or what features I had gotten. When I got home, I tried to go on Atlantic's website to compare the two cars but the one I had bought had been taken off.
When I picked up the car on Wednesday, I was given a vehicle search detail report for the car I bought and realized that it did not contain the features I wanted. I became very upset and told the salesman that I had asked him to see the features of each car. He and the finance officer just looked at me and said nothing. The financial officer then asked me if I wanted to buy an extended warranty. When I said no, he told me to think about it because I didn't want to make another mistake.
I called the dealer on Friday to see if they could add the features I wanted but was told they couldn't. I asked if I could switch the car for the one I wanted and would pay the extra costs, but I haven't heard back. I feel that I was taken advantage of and am extremely disappointed in the experience I had purchasing this vehicle. I had been without a car for 1 1/2 months and they knew I needed a car. Why couldn't I have been given the detailed vehicle reports for the two cars I was considering before I bought the car so that I could make an informed decision.

Sales was great. Service with my brand new Caddy XTS sucks - in there 4 times in one month. Chevy loaners for Caddys. No dealership can cover a crappy product they sell. Go Honda or Nissan. I have a '08 Honda, never had problems like my 2013 Caddy. Buyer beware. Not only that my door was not flush with body, I brought it back and they said it was a door rocker. They said they fixed; it wasn't. They now want to send it to the body shop. I brought a brand new car that has to go to the body shop without me crashing it. They really stink. Can anybody help me? I feel helpless and stuck with this lemon. Plus, my check engine light is on - car has 1000 miles. LOL. Again, please help me. Please help SOS.

I brought my car in to complain about the brakes going after having it for just two months. They said they only sell the brakes half done and I drove the car too much. When I bought the car, there were 49 miles on it and when I brought it back for service, there were 57.

On 8/31/12, I returned to Atlantic Chevy to discuss a deal to end my lease on a gas-guzzler and to purchase a fuel-efficient vehicle. After talking with the salesman for a couple of hours and test-driving a 2013 Malibu LT, my wife and I decided to purchase the car. During our conversations, we discussed the purchase price of the new vehicle, the downpayment and the approximate monthly payment that we were looking for and we came upon agreement for all. At this point, all of the paperwork was completed and I made the big mistake of trusting the dealer and signed all of the papers without reading every detail and numbers. We were so excited about the new car. We left the dealer but when we got home, we realized that the sale price was extremely over stated by approximately $7,000.
At this point, I was extremely confused and angry that I trusted the dealer to complete the contract correctly. On Sept 2, 2012, we returned to the dealer to identify why there was a $7,000 increase in the sale price. First, we went to the salesman and he had no idea. And then we were directed to Ken the finance manager. Ken advised us that the increase on the sales prices was due to a $7,000 outstanding balance on our lease. I advised Ken that the salesman never made note of this and if I had known about this in the beginning that we would not have purchased the new car. At this point, Ken walked out and the sales manager (name escapes me) to question what the problem is. Again, I had to repeat myself again. The sales manager did not care at all of my issue. For the most part, all he could say was, "You signed the contract. Isn't that your signature?" He must have repeated this about five times.
I also asked for the detail breakdown of the cash price on the contract, but either the sales manager or the finance manager could break it down for me in writing. The sales manager talked down to me and my wife in front of my daughter as well as got my wife so upset that she started to cry. The bottom line here is that this dealer was not clear on their intentions and because I had faith in them, I screwed myself out of $7,000. I would never recommend this dealer and/or return to purchase another vehicle from them. I have been purchasing new vehicles for the last 30 years and never had an experience like this. Future buyers, please beware!

I own a 2004 Chevy Trailblazer. I made three trips to Atlantic Chevrolet, once by tow truck, and still no vehicle. They told me that there's no code or that they can't duplicate the problem. My last repair cost $1,200 and the car still stalls out. The last time they gave the car back, it stalled out while being driven not more than 30 minutes later. Can't they diagnose a problem? Aren't they ASE mechanics? Oh yeah, they still have my vehicle.

Dishonest: You poor people of Long Island. Chevy dealers everywhere else are helpful and anxious to get your business and really appreciate it when they earn it. I am in Long Island working and wanted to take my Chevy in for service and I couldn't get a call back from the service department at Atlantic and was spoken down to by an arrogant woman who told me the service writer was busy and would call me at his earliest convenience.

I Recently bought a 2012 Chevy Malibu. My experience at Atlantic Chevy was excellent to say the least . The sales Manager Michael was fabulous, he understood my needs, got me the best interest rate with a payment I can afford. I am completely satisfied with Atlantic Chevy. The best dealership on Long Island! I would recommend all of my friends and family to go there.

I purchased a new Tahoe from Atlantic Chevrolet Cadillac and was very pleasantly surprised and treated with respect. It's so refreshing to go to an extremely large dealer and get the personalized service and respect that one would only expect from a very small dealership. They truly made me feel like part of their family with attention and the absolutely lowest price on the market.

This doesn't even rate a star. My husband and I went there to purchase another car and we ended up with a 2011 Silverado with a payment of 947/month which was astronomical at best. We later found out that they over priced the trade in by $6k and indicated that we paid $6k on the down payment which we did not. We tried to take the car back a week later after reading all the information and was told to try to make it work for at least 6 months. Shiesters from the word go. They saw us coming, now we are possibly stuck for another car payment of about 575 for a car that he likes and this one as well if this vehicle winds up being voluntary surrendered.
Atlantic Chevrolet Company Profile
Company Name:

Atlantic Chevrolet

Website:

http://www.atlanticchevrolet.com/