Cherry Hill Triplex
Cherry Hill, NJ
Cherry Hill Triplex
Customer Relations Manager:
Bryan Lasater
856.685.3293
BLASATER@cherryhilltriplex.com
Consumer Reviews and Complaints

Stay Away… Far Away!!! These guys make used car salesmen look honest!!! I came in for a 4th of July special that I saw advertised on Jeep's corporate site. The salesman and sales manager twisted my arm to fill out a credit app to see if I would qualify and then told me that they would only run the credit app with a $1,000 deposit if I was "serious". So I let them run $1,000 on my credit card. I should have known better at that moment! A couple of days later I left a voice mail for the sales rep letting him know that I wanted to cancel. He did not call me back. So a couple of days later I again left a voice mail for the sales rep then he calls me back and leaves me a message that I need to call right away.
When I finally get him I told him that I bought elsewhere and wanted my $1,000 refunded. He told me that I couldn't do that and would have to talk to a new sales manager Ed... but that Ed would not talk to me over the phone and that I would have to come in person. Difficult since I work late during the week so I went yesterday on Saturday. Sure enough Ed was rude and obnoxious and would not return my $1,000 telling me how hard they worked for it. Haha. Then when I said I was not leaving without it Ed threatened to tell the police.
When I said, "Call them," Ed proceeded to add to the threat and tell me that the police buy all of their cars from him and they gladly help him. (Sounds like this is a regular business practice!) Bottom line is that rather than keep an open relationship for the next time I purchase a vehicle, they have caused me to tell everyone I know about their underhanded, strong-arm, sleazy business tactics and their zero integrity! Buy elsewhere. Plenty of reputable dealers out there.

BUYER BEWARE... long review but honest!! Drove all the way to Cherry Hill from Wilmington, DE, as my 21 yo son found a truck online that he had his heart set on. Was shuffled around upon arrive for scheduled test drive. Drove the truck and was told on the test drive that the truck was actually $2000 more than the "true price" listed online. There was another truck on the lot that my son actually like better, we test drove it and surprise, the cost was the same as the online price. We didn't expect perfection, his first auto purchase on his own and his price range was not very high. The sales person takes us to his desk and after a couple of talks with his manager comes back and tells us he wants to hurry because he has a date, I chuckled with him, and that would not have been an issue, if he even knew what the hell he was doing. Not one answer we were were given that night was honest!
Financing through a credit union, check was being sent to our home. The next day my son realized there was an issue with the locks. I called the salesperson and asked if as a "one time courtesy" someone could take a look at it when I dropped the check off. "You bought the truck "as is" and if they aren't busy I will have them look". Decided it wasn't worth the hassle and told him I would overnight the check, he gave me the address. Temp tag expiring, my son called and asked about the tags, he was told would be overnighted to us. He told us they were sent out Fedex on Tuesday and we should have them by Friday (Fedex?? Really). Tags never show, temp tags expire. Son goes to Delaware DMV to get a temp tag and surprise the truck fails inspection AND when he took out the temporary registration, the name on it was nothing near his name, just a random "William".
Salesperson says "We guarantee all of our cars to pass inspection. Bring it over and we will fix it"... A few hours later, "Sorry I re-read your paper work. You bought it "as is" - we can't help." They had never sent us signed copies of the paperwork, so my son could not get a temp tag, because there was no bill of sale. Salesperson took a picture on his phone and text it to him (official document?) That night I called and left a message with both the sales manager and the sales person. To this day the sales manager has not returned my call. Sales person called at 9:45 pm. Very defensive, and told me "That's what you get when you buy a truck with 135 K miles on it". Other than asking to have the locks looked at and telling him it did not pass inspection, we never complained about the problems with the truck, just the fact that we did not receive the paper work and things being said that were not true.
Finally he tells me they can't find the original paperwork, which he had sent a picture of the day before. Then he blamed the fact that I didn't drive the check over as the reason we didn't get paperwork. However they could have overnighted it the next day just as I had. The next day, paperwork is found and overnighted. The ONLY person that I have spoken with there that remotely knew what she was doing was Amy in the tags office.

Found a car online at Cherry Hill Kia. I made an appointment to see the car. I got a pre-approval from cap one. The online true price was 7,995. The salesman comes over and shows me a price of 9,995 for the car. I say that's wrong. He tells me there's a dealer's prep fee of 2,000. I bark, the manager comes over and tells me he can't sell the car for the listed price. I tell him you have me here for 2 hrs to tell me that you can't sell me a car listed on your web page for the amount listed??? He then tells me he has another car for more money, at a longer financial term. I walk out, lied to and asking myself how are these crooks able to sell cars anywhere. Please stay away from that place. They will lie and steal your hard earn money.

I bought my car here in April of 2014 and foolishly, did not check their reputation online. The sales experience was rude, rushed and very unprofessional, but I wanted a specific car they had. I bought my used car with a loan through a credit union not attached to the dealership. Once I drove my car off the lot, I expected to be done with them. No. Here I am, 3 years later, 1500 miles away, trying to see if I can get a lawyer to take a harassment case against these people. They will not stop calling, emailing, or texting me. I've told them numerous times to STOP, they will not. I've taken on an extra fee on my cell carrier to block their number, they change the number and keep calling. I file a complaint with the FCC, they keep calling. I'm at the end of my rope here. Please, if you can, buy somewhere else, for your own peace of mind,

I bought a Chevy Equinox in 9/2015 from the Dodge Dealership, they gave me 2 keys. Never needed the 2nd key til now, 4/2017, so I tried the second key. Fit in ignition but didn't start the truck, so I brought it to my Local Chevy dealership and they told me to call them, so I did. They told me because it's a "used" vehicle, they could not do anything for me. How is it that you buy a truck, and they give you a spare that does not belong to your vehicle?? Bunch of unprofessional idiots, I would NEVER DO BUSINESS THERE AGAIN OR RECOMMEND ANYONE TO GO THERE OR ANYWHERE THAT HAS THE WORDS CHERRY HILL TRIPLEX IN IT!!!
How do I know I can trust these reviews about Cherry Hill Dodge Chrysler Jeep Ram?
883,201 reviews on ConsumerAffairs are verified.
We require contact information to ensure our reviewers are real.
We use intelligent software that helps us maintain the integrity of reviews.
Our moderators read all reviews to verify quality and helpfulness.
For more information about reviews on ConsumerAffairs.com please visit our FAQ.

They lied: multiple times about price of car saying that if a car needed repairs after an accident, those repairs would be listed on autocheck. NOT TRUE. Said the autocheck didn't show the car's registration after it had been stolen, because "you don't have to register a car every year." NOT TRUE IN NJ. Appear to be making profit on DMV fees, which I believe is illegal - Giovanni claimed to be OWNER, of all their dealerships. Jackie said he is only a sales manager, of that one location.
They treat a female customer like they are on a first date. Whatever I said I wanted to know about the car, they lied and pretended they were going to answer me, but then did something I specifically said I did not want to do. To top it off, some victim blaming by getting annoyed with me because I didn't do what I SAID I didn't want to do, all along -- not wanting to buy the car that night. Add to all this, the "we promise we are the experts, you know nothing, and we've checked the car out completely." Right, and "take off your pants and I promise I won't put it in," either. No matter how many times I said, "No," they acted as if I'd said yes.

Very disappointed with this place. I bought a used 2011 Mustang Convertible from them back in March 2016. Once all paperwork was signed and I was about to leave, I asked them where the spare key was. To my surprise, there was not an extra key and that it would cost me for the key. Also, I went to trade the car in and found out that it had been in an accident. The paperwork they gave me was from "ACCU-CHEK" and did not state that. Always ask for a "CARFAX" report. Accu-Chek is junk.

Went to Kia Cherry Hill to purchase a used car. My daughter was paying for it herself. The entire time the sales man spoke to her father not to her. They reminded the sales man that SHE was buying the car and they continued to speak to her father. Once a deal was made on a 9 year old car they continued to speak to her father, never shaking her hand, but were quick to take her credit card and money. They promised to fill the tank and detail the car. We got the car with an empty tank and it smelled like a sewage plant inside.
I called the next day and told them as well as the inspection sticker was expired. They said to bring it back for a full tank and detail and that they guaranteed the inspection. The next day the engine light came on. I called again and they said "Bring it back. We guarantee inspection." The next day the car died on 295 at 1030 pm. Leaving my daughter stranded. We had the car towed back to Kia Cherry Hill and when I called and asked for a manager they gave me someone who said he was a manager and he said, "No problem, we will handle it." He also asked if I had to pay for my tow, as if he was going to reimburse me.
6 hours later I found out he doesn't even work there and that they wanted me to pay $900 for a new battery and throttle. Once that is fixed they can also see what else is wrong with it. We went in to discuss their promise of guaranteed inspection and they said they never promised that. They said they would pay half. We said no. They then said they would find us a comparable car for the same price to trade in. We came in to do this and both of the people who promised that no longer work there... what a coincidence. So now they said we needed to trade that car in a buy a new one. We had the car for 5 days. We took a car that worked and got a car that didn't. They put my daughter's life in danger. They are liars, and disrespectful, especially to women. They are unethical and immortal. How do they look at themselves in the mirror each day...

I purchased a 2006 Volkswagen Passat in January 2013. I made the biggest mistake of my life. The first problem is I went there alone. Second, I jumped right on the first car I test drove. I put 3k down on my vehicle. They told me they checked the car before selling it to me. Being young and dumb I call it, I tell them ok I want the Passat. This was my first time financing a car not being the most wise person about it. I drive the car off the lot and a month later, the engine light comes on. I take it back to the dealership to see what's up. They acted like they fixed it when they really just scanned to take the engine light off temporarily. I believe them and drove the car back home thinking NOTHING would go wrong again. The engine comes back on soon after. I overheard the mechanics say to the other one "Oh, that's the vehicle that leaks oil like crazy." They sold the young girl a defective car.
I had extended warranty on my car and told them "you better take care of it." I wasted a trip again. The mechanics are stupid and don't know what the hell they're doing!!!! I got frustrated numerous times and spoke to the manager. They provided horrible service every single time and the waiting period was ridiculous. A year later, I was driving down rt 70 in CherryHill NJ, my car started making this loud grinding noise. I got nervous and pulled into the parking lot. My engine completely blew up after a year of purchasing the vehicle. **!! I got my car towed back to the dealership and told them they better replace the engine at no cost or I'm suing the crap out of them!
They fixed it after fighting in person and bringing my dad in. I'm usually a quiet person but lost my temper from being pissed off. It took a couple weeks to fix it. The car runs fine but the engine light hasn't gone off since 2013. Waste of my time, money, and running around! Please don't waste your time here! You can do much better! They took total advantage of me at 22 years old!

Do not go to this dealership! They would not honor a warranty from a vehicle I bought out of state, service writer was rude, probably makes a low salary and hates the world because he has job he hates (sorry, just my judgement). Chrysler dealerships must honor warranties on "modified vehicles" as they are modified by "QVM" certified companies. I have approached this subject at our limo association meetings and my fellow limousine operators are aware. They will never associate with Cherry Hill Triplex. I urge anyone that reads this, the internet is a wonderful thing, do not deal with them as you will not get the service you desire.

Turn in lease early. They specifically said no less than 5 times they would pay last payment due on lease. Guess what....they did not. They never returned calls. They have selective memory. They said they do not remember that they said they would. Why would you turn in lease early and get another lease if they were not going to pay the payments. Do you think I was going to pay TWO payments? Do not go to Robert ** (sales), Tom (sales manager) or Claudia (finance). NOT ONE WOULD RETURN MY CALL. Go anywhere but Kia of Cherry Hill.

SCUMBAG DEALERSHIP!!! BEWARE and GO ELSEWHERE. We brought our daughter there to look at a used Nissan Sentra that we saw online... turns out that car had been in an accident. Trevor convinced us to stay and look at a Kia Rio. We agreed on price, shook hands, and my husband left. Me and my daughter stayed to meet with the financial rep to sign the forms. After waiting over an additional 2 1/2 hrs, I finally sat down with Jason. They tried to pull a fast one on me and changed to final cost of the car. I guess they thought that I was so tired or stupid that I would just agree on paying another $10 per month for 66 months.... It was bad enough we agreed to pay more than we wanted to in the first place. My daughter was crying! They let us walk out stranded with no ride home. I had to walk up Rt 70 to Walgreens and wait for a neighbor to come get me. Ridiculous and completely unprofessional!!!

THEY ARE BAIT-AND-SWITCH SCAM ARTISTS! They advertise a "Buy It Now" price online, that's only good if you schedule/book an appointment online. When you do, and get there they tell you that price is only good if there are any current rebates. I left there last week unsuccessful to make a deal. They text me last night saying, and I quote Dealer. - "Hi Jeffrey, Denise from Cherry Hill Jeep. My manager wanted me to ask you if we did $**.00 would you do it? Let me know. Thanks." My Reply - "Hi Denise, this payment would be complete, out the door, tax, tags, etc. Correct? Trade + 1k?" Dealer - "yes all in. Has to be done tomorrow signed and delivered." "That's out the door, no extra $**.00 includes everything."
I call and tell her deal and I'll be there in the morning. She says she'll have the Jeep prepped and ready. I get everything in order with my trade and documents today, get there and after waiting 30 mins, guy comes over saying the quoted monthly fee must have been lease pricing. He says "sorry can't do that price." After trying to pressure me into a lease, I told him no dice and walked out. BUYER BEWARE!

Me and my wife were looking for a Honda Pilot and came across one at the Triplex. We went to the Mitsubishi dealership Tuesday the 15th and after being there a while the result was that we didn't qualify and the sales manager didn't even bother try his hardest to get us a bank. Next day I called to talk to the Triplex manager and were told I need to speak to Bill **. Left a message for him and then I get a call from a gentleman name Antonio, explained to him what happened and he said he would look into it. After that I got a text message from Tom ** asking about our experience and I also told him and he said we went to the wrong dealership and begged me to come back to give them a chance. But I said I didn't know because of the bad experience. But after a bunch of texts we gave in. He said "Go in and talk to Antonio", and Antonio led us to a salesman.
After 2 hours the sales guy said "Leave the deposit and take the car tonight" so we were kind of hesitant but we took it. He said that the person that talks to the bank was off on Thursday and as soon as he comes in Friday he will get to work on it. The sales guy called me Friday to tell me what we needed to take in and I asked him, "How is it looking". He said "It's looking good". I told him I can be there at 5:30 but he said no and that Saturday was too busy so keep the car till Monday.
Monday he called me to remind me and again I asked, "How is it looking". He said, "Just gotta come in to bring that paperwork and sign your deal for the Pilot" so we can own it. Yeah right, it was all a lie. The banks were never called and the other guy that was helping, I believe his name was Alex, he refused to give us a card, basically wanted a full life resume from my wife which I found kinda weird. We were there from 5:30 to 9 pm and at the end no car. We wasn't approved like we were led to believe. I promise I will speak to the highest person I can about this. It will not end at this, we were led to believe that the deal was done and all they needed was paperwork signed to complete the deal. I will complain to the BBB and to other online forums...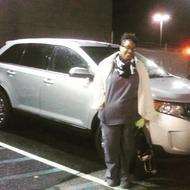 I purchased a 2013 Ford Edge from them. At the time of finalizing the paperwork, I explained that the $2000 downpayment check needed to be put on hold until I received a check from my mom, which I would have in 5-7 days. They told me "no problem". This is something we do all the time when someone else is helping them buy a car. Well they went ahead and deposited the check 2 days later. Which made my account overdrawn and ending with $334 in fees. When I contacted the company they admitted their mistake but told me it was no way they would refund me for the fees. Never give them a check to hold because they will deposit it.

My daughters and I brought our three Santa Fe vehicles in to negotiate a trade on a new or used Kia Sorento on Saturday. We were there from 11:00 a.m. to 8:00 p.m. I finally made a deal on a new lease with certain options. When my car was brought up, I immediately noticed I had no power seating or seat warmers. At that time I was told by my salesman when I came back to sign the paperwork on Tuesday, the car would be switched out. I called four times on Monday, no one would return my call. Finally at 8:00 p.m. Tuesday night, another salesman returned my call. I relayed my concern that I was coming in the next day to sign my paperwork for the lease but wanted to make sure they had the vehicle I wanted in stock. I was assured it was. I showed up at 3:00 p.m. on Tuesday. The salesman said he didn't have the color option I wanted but he did have the car in dark cherry and red. I said I would take the red.
Another hour later, the manager came out and said I would have to put another 1,000 down on the lease to get the power seat option. I said that's not the deal I made. To make a long story short, I left with my old vehicle. Also on Saturday, my daughter was strong armed into bringing a Sorento home for her husband to drive even though she said she wanted to shop further. When she returned the next day to pick up her old car, it was brought up with damage to the front end. She is still waiting for it to be fixed. This was probably the worst experience I have ever had at a car dealership.

I leased a Dodge Journey through this dealership in August of 2013. At that time they included a tow hitch to be added to my vehicle & the salesman promised me two oil changes and three tanks of gas. I scheduled the tow hitch service & informed my salesman I intended to get one tank of gas at that time. Upon arrival to pick up car, the tow hitch was put on without electrical wiring. I was told I had to come back as it was too late in day to do it & I could get gas at that time as no manager was available to provide a credit card for the gas. My salesman said he would come pick up the car from my work to have wiring put on & gas put in. Long story short, they never honored putting the light hook up on the hitch and I never got the oil changes or the gas. Every time I called the salesman he had some other excuse.
I then tried to schedule it directly through Triplex Service Dept & was told I needed the service approved by my salesman or a manager and no one was ever available. I finally just went in and the dealer claimed the salesman was let go for making those types of "promises" and since salesman didn't put wiring in writing, they would not honor it. I said the tow hitch is in writing and then I was told the electrical wasn't in writing so they weren't going to honor it. Now on to my very recent experience with them, Saturday, October 31, 2015. My lease is not up until August of 2016. Von ** from Cherry Hill Triplex sent me a letter offering an "early lease termination" claiming they could evenly exchange me into another car w/ no money out of my pocket & w/o increasing my payment. I assumed it was a gimmick and called Von. Von assured me this was not a scam and because of the equity in my vehicle it was possible for them to do this for me.
We went over what I paid for vehicle, what I put down, my current payment, etc. He said we can do it. I was still skeptical given my prior experience with Cherry Hill Triplex and I cancelled the appointment. Von continued to hound me via phone and email assuring me it was possible to put me in another vehicle with a new lease with no additional cost to me, so I finally went in 10/31/2015. BIG SHOCKER, IT WAS A TOTAL SCAM. I was told to ask for Jose or Jeff and I did so. The manager who checked me in was completely ignorant and rude asking me why I was there and what did I want to do. I was clear that my business was solicited by their dealership and that I was there to explore my options in that regard. He proceeded to ask me questions about my current lease & said he didn't see how this was possible to do.
I told him I was clear with Von that I did not want my time wasted and that I was there b/c Von told me I could do a key to key exchange on my current lease. The manager very rudely stated: well he is a salesman! At that point the manager went off to talk to "someone" and came back about 7 minutes later to inform me there was no way to do what I was expecting and that my payment would increase by $100 per month. I told him Von assured me this was possible and he again indicated well he is a salesman after all and he's not here today. I indicated that Von bold faced lied to me and that I wanted to see a supervisor and file a formal complaint. He stated no one is here to take a complaint. I said, "There is no supervisor or boss here?" He said, "I am a boss." At which point I realized this whole shenanigan was just a lure to get people into the dealership which is false advertising.
I asked this manager if I could make the complaint with him and he told me to just tell Von to stop contacting me. I will NEVER do business at this dealership again and I have warned as many family and friends as I can about their shady tactics and dishonesty as well as their failure to follow through on promises made to paying customers. They are beyond awful. After I left, I immediately fired off an email to the internet salesman, Von, and within minutes a Giovanni called me from the dealership and a left a voicemail offering to "rectify" the situation. I returned his call only to be told he was busy and I was asked to hold for several minutes. I said, "No I am not holding, they have wasted enough of my time, Giovanni has my number and he can return the call." ANOTHER BIG SHOCKER, Giovanni did not return the call. I've not heard from anyone at Cherry Hill Triplex Dodge since 10/31/2015.

My husband and I purchased a FJ Toyota was told by the salesman had 4-wheel drive anxious to get vehicle. We took salesman's word - BIGGGG mistake. Truck does not have 4-wheel. Contacted salesman of course. Stated "I didn't tell ya that". Why would we purchase a vehicle without it? Told him we take vehicles on the beach. Spoke to manager also - in my opinion was very unprofessional. The place is a joke. Please before you purchase anything do your homework. They promise you the world when trying to get you to sign. After that don't want to be bothered.

Never buy a car from this dealership. Everyone is oblivious. No one knows what they are doing and they keep passing you off to the next person, you will never get a straight answer. If you can make it through the door from all the smoking sales rep. make a B line and run. They are all just con artist. If you work hard for your money steer clear. I test drove a car and the engine light came on before I left the lot.

This place is a complete joke from start to finish. There is zero parking. In order to get into the showroom, you need to walk through a cloud of cigarette smoke while the salesmen size you up to see if you're worthy of their time. Once inside, you would think a tornado hit it because there is crap all over the place. The 2 outdoor tents added to the chaos. I'm greeted by a little hispanic kid who has me sit at his little desk next to their command center. Apparently he's a manager. Bless his heart. I'm then handed off to a guy who knew less about cars than I did. I tell him what I'm looking for and with a confused look he decides to talk about the interior of a different car. After 45 minutes he says "excuse me" and gets up and walks away. After 10 minutes of not seeing him I leave.

We went to look at a car. We wanted to think about it overnight, so we put a hold on it and put money down. They said if you did not want the car you can get your money back - it's not a big deal. I came back the next day and we did not want it. Asked for my money back and they said "oh well, we have to send a slip upstairs to get you a check." And there is no manager to sign the check, "Come back tomorrow." We came back next day and gave us more crap. "Oh this person isn't here to sign blah blah blah." I asked them, "when are they here?" They seem to never be here.
Then, have us an excuse that it takes 10 business days to get your money back. But they never even told us from the beginning, nothing in writing. So we gave them ** until we got it. Do not trust them! The car was missing a head rest and told me to go to Amazon to buy one. If I am buying a car, I want everything there! I went to Cherry Hill Winner Ford! Best place! The head light was out and they said "we will fix it!" And my husband's car door was dented, "oh we will fix it!" They didn't tell me to go to Amazon. Please do not go to the Cherry Hill Triplex! Go to Cherry Hill Winner Ford on Haddonfield road!!!

If there was an option for 0 stars that's what I would give them. I went in on a Monday night, spoke with a salesperson and sales manager, we shook hands and made a deal on the monthly payment of the car. I told them that my co-signer was out of town I would be back in a few days. Wednesday the dealership called, they said "all of the credit information went through, everything looks great, come pick up the car tonight and come back to sign paperwork when the co-signer is available". Three days later I go back with my co-signer to sign the paperwork, they tell me my monthly payment is now 30 dollars more than what the original deal was. No explanation other than them saying the price of my original deal was "unheard of" and there is no way they could give me that price. So after I had the car for 3 days they tried to charge me more money than what we agreed on.
The saleswoman then proceed to call me a spoiled brat and that I "jump up and down and cry if I don't get what I want." Terrible business and poor customer relations, very disorganized, and the employees are disrespectful. I would never go back here or recommend this dealership to anyone, it was the worst experience I have ever had. They will do nothing but lie and try to get over on you in any way possible. Save yourself the time and aggravation of dealing with these people!!

My wife and I purchased a 2014 Dodge Caravan from Cherry Hill Mitsubishi. We worked with a salesperson Gigi who was very reachable and cordial until after we bought the van. It took the dealership almost 10 day before we received notification of the loan, we were still faxing over additional information a week after we left the dealership with the car. Information we were told was already "on lock"! It took almost 5 weeks to get the plates. The biggest issue I had was the obtaining of an additional key. The vehicle came with 1 key. I asked and asked about an additional key. I was told, "No problem we will get it squared away," "No problem it's probably with the finance file. We will check with your salesperson." I left 9 messages, not one got returned. I went in 3 times and spoke with Frank once and Tom another. I was told I would have calls back that afternoon.
I go in this past weekend and I am told by Frank, "Sorry it didn't come with a key. Don't know who told you that it would have an extra key, we can bill you 300-500 for an additional key." When I complained even more he said he could get it cost maybe which would be about 200.00. I said, "No, you should pay for it." He looked at me with a dumb look and said, "Why... we would have had to bill you an extra in the purchase price for you to have received 2 keys."
I explained that never in 28 years of buying cars have I ever not received an extra key. He said, "Oh, well," he can't do anything about it at all until 8/17/15. They are your best friends until you leave the lot. They can't even tell me if the oil was changed prior to sale. I have a sticker that says it's overdue... Oh well that's another story. Bottom line, stay clear of this dealership if at all possible. They were our last hope and while they did get us a van the process is still incomplete some months later.

I bought a 2014 Chrysler town and country from them in July. I traded in my rav 4. When I got the van home I realized the power unlock button didn't work. Called them right away and they told me I needed to bring the van back. It's a 2-hour drive each way for me. After a week of going back and forth with them I made an appointment to bring it in. The following week the entire panel comes off when I pushed the button to roll up the window. Called again and spoke with a very rude gentleman who then agreed to let me have it serviced closer to me and they would pay. It took them almost a month to pay off my trade in. I'm still waiting for my plates which my employer plates expire tomorrow. I would not recommend this dealership to anyone.

I am a 22 year old female college student. My credit isn't bad, it isn't good, it's nonexistent. A week ago I was in a car accident in which my car was totaled with basic liability. My mother heard an advertisement on the radio about the Triplex and suggested I go. I looked up their inventory online and sent in an application for a 2010 Chevy Malibu. Immediately I began receiving text messages from Jeanne and Adria, online sales associates. On Saturday I arrived at the dealer and began working with a sales associate named Caleb. After 20 minutes of speaking the finance manager (I can't recall his name but he is VERY off putting) came over and had me sign for a credit app. They put it through and returned to the cubicle stating I need a cosigner. After some discussion my mother agreed.
A little while later they come back and tell us that they got an approval but ONLY for the 2015 Mitsubishi Mirage. I was disgusted. The car is terrible to look at and nothing like I had hoped for. But alas I needed a car so I asked them to start working numbers. I was told the deal was $1500 down and $302 a month. I stated I could have the full $1500 by the following Saturday. Not only did they okay that, they also told me I could take the car and come back with the down payment in a week. I was ecstatic. The week passes and although the car was lackluster (poor pickup, cheap interior, sounds like an army humvee) I was just happy to be back on the road.
On Saturday morning I return with my parents to sign the papers. Again, the unnamed financial manager comes over and starts explaining that the bank changed their minds. They wanted to put the car in my mother's name and have me as a cosigner. Eventually my mother agreed, she just wanted me to have something to drive. As we're about to sign I look up and say "wait, before I sign this what are my monthly payments?" His response shocked me. "$480," he said. Within 10 seconds I had taken the key off the ring and went to clean my belongings out of the car. On my way out the finance manager made it a point to tell me I wouldn't get financed anywhere else. 7 hours later I was pulling out of Kia of Turnersville in a 2008 Mitsubishi Lancer that I am absolutely OBSESSED with. $1000 down $315 a month on a car that I actually like.
Let me be clear, Caleb, the sales associate who helped me is an honest man. You could tell he felt bad about the shafting we had just gotten, but I know it's business. He is an extremely gifted salesman and one of the most respectful people I've (almost) done business with. I wish he'd take that talent elsewhere (*cough* Kia of Turnersville *cough cough*). The super trashy, unnecessarily condescending finance guy who looks like he just stepped out of a bad Chevy chase movie on the other hand, he can catch me on the road in my new ride! Jokes on you, sir!

Beware of this dealer. They are super fraud!!! Bought used 2012 Kia Optima EX on 06/24/15. Car has only 49000 miles and started making big noise only after 15 minutes out of the showroom on the highway. I was really scared & upset too. Somehow managed to reach home and went to near Auto repair shop next day morning to find out the cause of the problem. The auto mechanic suggested to change two front brake rotors but again changed rear rotors due to continued noise and I did by paying $$$ out of pocket.
Went to the Kia dealer same day evening to discuss the problem and found out that I have to take the blame because I could not figure out the noise during 2-3 minutes of the test driving. Are you serious??? Also found out that window is chipped but they wouldn't listen. They say it's certified but now I seriously doubt that. The car is dirty in and out. Even found few hairs but they don't care. Several holes on the carpet which was hidden under the mat. Not sure what other problems are waiting for me (: I have no problem with the Optima model but be careful when you choose this dealer. I wouldn't recommend this Kia of Cherry Hill to anyone.

I went to purchase a car from Kia Cherry Hill Triplex. After spending the day with a sales associate, we finally settled on a price for a car. Cherry Hill Triplex offered me the certified pre-owned car for $19,700, before taxes. I had my car there as well, and was told that I would get $700 credit for my car. I signed all the paperwork with Cherry Hill Triplex, and had my insurance switched from my previous car to the new car. My insurance company faxed them a copy of proof of my insurance, as per their request.
When it came time for the loan, I was told that there was difficulty with processing it and they would need to process the loan tomorrow. I asked to put down a deposit on the car, and I was told that I could come in first thing tomorrow to do it since they were closing. I went ahead and got approved for a loan on my own, and called Cherry Hill Triplex about 10 AM. When I called to tell them of my approval, I was told that the car had already sold. I then went back to the dealership to get my car, and insisted on speaking to the manager. When I spoke to the manager, he admitted that the car had not yet sold. He then told me he would look into it, and call me back within an hour to an hour and a half; I never heard back from him.

Dodge Ram Cherry Hill Dodge Tri-plex *****BUYER BEWARE****** Side Note: Even though my incident is 2 years old, after reading, everyone's concerns and issues, I decided to place my experience on this site as well in hopes that I can help out a hard working consumer to make the right choice. BTW: Update as of 5/18.15. I am still having issue with the Uconnect media hub. Turns off and on at will. Touch screen becomes Stuck frozen, at times which renders the Touch screen useless. Rear power window still inoperable.
I bought my new 2013 Dodge Ram on Memorial Day (Monday 5-27 2013). We dealt with a typical car Salesman named ** who couldn't tell me anything about the truck. He was a nice enough guy but of no use. Fortunately, I did know a little about the truck since my trade in was a 2010 Dodge Ram. However, this newer model had a few bells and whistle upgrades including the 8.4" nav/media hub touch screen called Uconnect. Even though ** couldn't answer any of my questions about the system, or any other newer features, I felt comfortable figuring it out, without buying into his empty promises of "we have someone to go over everything with you" which never happened..........but........it's all about the sale.
Wednesday (2 days later), while on my lunch break at work, I began to play with the Nav system only to find that it is telling me that my current location is somewhere other than my actual location (23 miles away) based on the Nav system, I was located IN THE DELAWARE RIVER! Oh, and the Uconnect DOESN'T connect. I call the dealer, they tell me to bring it in, it will take 20 minutes to "flash" the system. Long story short, my "20 minutes" fix has now turned into 5 days! Their attempt to fix it made it worse, I now have no media use or air conditioning (it's only 93 degrees outside). I'm furious, I spent $40,000 for this!?!? I call to complain and the Service rep ** hangs up on me! Makes sense though, the only thing he was good at was passing the buck, blame everyone else instead of taking responsibility and apologize for the inconvenience.
I called the "Floor Manager" **, more lip service, promised to call back, but never did.........again.......it's all about sale. Two weeks after I get the truck back I go to close the rear power window and it doesn't work. I had to have my wife hold down the button while I forced it closed. Let's talk tags and registration. As the deal is wrapped up, my "salesman" hands my wife and I our old tags and says "surrender the tags and we'll call when the new ones come in." 6-13 They call to say that we shouldn't have surrender the tags, we were suppose to keep them and they were going to transfer registration. So new tags and registration cost us $371 out of pocket.
If they put as much effort into the customer satisfaction as they did selling vehicles and cheating people they wouldn't have as many negative reviews. So my big weekend to take my family to Cape May was a bust as my Brand New $40,000 vehicle sits in a gated area with all the other broke down vehicles. Thanks Cherry Hill Dodge. Lesson Learned

I would like to express my disgust with this company. When I was in the market for a new car they were so professional constantly calling and emailing to make sure I was still coming in . Once I purchased the vehicle their customer service went downhill. I received a text message on 3/27/15 stating that if I purchased a vehicle, I would receive a $50 gift card plus 3 yrs free maintenance. Well I purchased the car on 3/28/15 at about 6 pm that Saturday, so with the hustle and bustle those perks were not mentioned.
When I realized I didn't get those perks I was basically laughed in my face by ** stating it was my fault I didn't mention it the day I purchased the car. The other incident I would like to report is when I looked at my paperwork after I got home, I noticed a charge of $995 which is not accounted for on my paperwork. I called the finance office that Monday and was told it probably was a bank charge. If that was so it still should have been in writing. The only good experience I've had with them is that the salesman ** was very sweet and professional.

I bought a Dodge Dart 2014 from this dealer in March 2014. The car was great until 5 months later when my check engine light came on. I brought the car in to get an oil change and have them check the engine light. They came back saying that my oil sensor had burnt out and that they will need to order the part. When I asked why had a part burnt out already on a brand new car? Their response was "it happens." Well the part came in about a month and a half later. By this point my sunroof visor had become loose to the point that it would rattle if I hit a bump in the road or when I was making a turn. While they were replacing the oil sensor I asked them to please check the sunroof to see if a screw was loose. When I got my car back and pulled out of the parking lot my sunroof would not open. I brought the car back in where they said "Oh the fabric must have got jammed in the sunroof motor!"
At least when I brought it in the sunroof still worked! Now I had to make another appointment for a month later in October to have them repair the sunroof. The verdict came back saying that they had to order a whole new sunroof because they couldn't fix it. Now we come to December 16th and I call to check on the part. They said, "No sorry we don't have it yet." December 25th I was leaving a family member's house after celebrating Christmas, I got to the end of the road and my car shuts off while coming to the stop sign. Being that we were 2 hours from home on Christmas day my husband got my car to start again instead of calling a tow truck. 1 mile down the road it shuts off again. It shows the battery symbol with all of the lights and electronic parts continuing to work but the motor just shuts down. We got the car to start again and we're able to drive it the two hours home.
I went to work the next day with no issue but called the dealer to let them know what happened. They made an appointment for me the next Tuesday as my sunroof had come in as well. Well, on the way home from work the car shut off on me on an on ramp to Route 295. The dealer says to start it back up and bring it in Tuesday. It shut off on me 2 times until then. I drop it off and get a rental car as they said that it would take 3 days for all the repairs. They called me day 2 saying they had 1) sent the sunroof back as it had been there for a month without response from me, 2) my car had shut off on me while driving as my car was too far past its oil change and low on oil, 3) my transmission software was corrupt and had to be fixed. As far as the oil I was 3500 miles since my last oil change and the car takes synthetic oil-factor minimum oil change recommendation is 6,000 miles.
So I pick my car up on new year's eve, then wait until February for the sunroof to finally come in (6 months later). Got my sunroof fixed, drove my car for 2 weeks then one day my car wouldn't start. Waited about 5 minutes tried to start it again and it went on. Then the sunroof wouldn't work. Later that day got back in my car started just fine and sunroof worked again. I called the dealer and they said to let them know if it happens again. Well about 2 weeks later my car started shutting off on me while driving again. At this point I was only about 3500 past my oil change again. I hadn't called the dealer yet and the same day I go to leave work, opened my sunroof and the car dies. Again the battery symbol appears.
I got the car started 5 minutes later, called the dealer and made an appointment for the following week. It shut off twice on me again before being able to bring it in. Again they told me it's the oil and charged me 90 dollars for an oil change. At this point my car is lagging and hesitating while accelerating within half a week my oil life has dropped 4% and I have an open complaint against the dealer and my car. Nothing has yet to be done, the dealer is lying through their teeth (saying they offered to keep my car for three days to drive it and test it out -- in reality they offered to keep it over night I asked for a rental they said no and to bring it in the next morning to check the oil) to the corporation and I've contacted a lemon law lawyer. I can't take this anymore.
Cherry Hill Triplex Company Profile
Company Name:

Cherry Hill Dodge Chrysler Jeep Ram

Company Type:

Public

Year Founded:

1967

Address:

1708 West Marlton Pike

City:

Cherry Hill

State/Province:

NJ

Postal Code:

08002-3296

Website:

http://www.cherryhilltriplex.com/