Best Motorcycle Brands
Motorcycles are available in a range of styles and capabilities, making them popular with commuters, road-trippers and racers. Whether you want to hit the open road for a long-distance road trip, hit the racetrack for some heart-pounding competition or do anything in between, there's a motorcycle for you. Use this guide to help you get started on finding the right bike for your needs. Happy riding!

Compare Reviews for Top Motorcycle Brands

Honda
Read 838 Reviews

Honda is a Japanese manufacturer known for its cars, aircraft, power equipment and motorcycles. It makes motorcycles in six categories, including touring, sport, adventure and cruiser.

Harley-Davidson
Read 421 Reviews

Founded in 1903, Harley-Davidson is an American motorcycle manufacturer based in Milwaukee, Wisconsin. Its motorcycles are known for their style and performance. Choose from a set model or build your own motorcycle.

Yamaha Motorcycles
Read 10 Reviews

Based in Japan, Yamaha is known for its motorcycles, ATVs, personal watercraft and marine engines. They have over 10 motorcycle styles to choose from in the dirt, road and touring categories.

Kawasaki Motors
Read 66 Reviews

Kawasaki Motors Corp. was founded in 1966 and is headquartered in Foothill Ranch, California with regional sales and manufacturing offices across the United States. It is known for making recreational vehicles including ATVs.

Suzuki Motorcycles
Read 7 Reviews

Suzuki is based in Japan and manufactures cars, engines, motorcycles, ATVs and outboard motors. It sells motorcycles in the sport, cruiser, touring, standard and dirt categories.

BMW Motorcycles
Read Expert Review

Based in Munich, BMW has been in business for more than 100 years and is known for its luxury cars. Today the company produces over 25 models of motorcycle in the sport, tour, roadster, heritage and adventure categories.

Ducati
Read Expert Review

Ducati is an Italian motorcycle manufacturer that's been around for more than 90 years. Style and speed take center stage with Ducati bikes. The company makes more than 30 models of sport, supersport and cruiser-style motorcycles.

KTM
Read Expert Review

KTM is based in Austria and is known for its off-road motorcycles for enduro, motocross and supermoto racing. It now sells street and adventure motorcycles designed for long-distance road riding.

Triumph
Read Expert Review

Triumph is a British motorcycle manufacturer that designs and makes adventure, cruiser, modern classic, roadster and supersport motorcycles. Prices vary depending on the type of motorcycle you buy.

Victory
Read Expert Review

Victory was formed in 1998 when a group of motorcycle riders and designers started their own line of motorcycles. Today they make touring, cruisers, electric and cross-country motorcycles, all with varying specifications.
Thank you, you have successfully subscribed to our newsletter!
We value your privacy. Unsubscribe easily.
What should you consider before buying a motorcycle?
What are the different engine types for motorcycles?
Most motorcycle engines are two- or four-stroke internal combustion engines. Engine sizes are measured in cubic centimeters (cc). Once you know which type of riding you want to do, you'll be able to find the perfect-size engine that produces the amount of power you want for your riding needs.
Engine displacement: CCs measure the volume of the cylinders in a motorcycle's engine. This is called engine displacement. Most standard, cruiser, touring and roadster motorcycles have an engine displacement of anywhere from 250 to 800 cc. High-performance sportbikes will have engines of over 1,000 cc.
V-engines: V-engines are common in the motorcycle world, especially in the United States. These engines have two big cylinder blocks mounted at an angel in a V shape. V-engines produce a lot of torque and make the unmistakable loud motorcycle sound. They can have two, four or six cylinders.
Inline engines: Inline engines have two, three, four or six cylinders running parallel to one another. They offer smooth power delivery and crank out a lot of horsepower at high revolutions per minute (RPM). Inline engines power most sportbikes.
Boxer engines: Boxer engines are basically the same as a V-engine, but their cylinder blocks are 180 degrees opposite each other instead of at a V angle.
What are some common suspension features found on motorcycles?
Motorcycle suspension is one of the most important features on the bike. Not only does it keep you comfortable by minimizing road bumps and noise, but it also keeps you safe by contributing to how the motorcycle handles and brakes.
Telescopic forks: Telescopic forks are the most common type of front suspension for motorcycles. They're lightweight and made up of large hydraulic shock absorbers with internal coil springs. The top of the fork is connected to the motorcycle's frame, and the bottom is connected to the front wheel's axle. Sportbikes usually install telescopic forks upside down (USD forks) to make the bike more rigid, which improves handling.
Preload adjustment: Motorcycle suspension systems are made so that the springs are always a little compressed, even when fully extended. The amount of preload can be adjusted based on your weight and the weight of the bike. The difference between the length of your suspension when it's fully extended and the length when it's fully compressed is called sag. The sag setting is used to prevent the suspension from compressing and extending too much.
Damping: Damping, sometimes called rebound, controls the extension of the fork after it compresses when you ride over a bump. The slower the rebound, the cushier the ride. Your motorcycle manufacturer or mechanic can help you tune your suspension's damping based on your sag setting.
Why is seat height important when choosing a motorcycle?
Your motorcycle seat is the biggest point of contact between you and the bike. It's important you can put both feet on the ground and you're comfortable in the riding position. You can take measurements, but the best way to make sure you're a good fit for a motorcycle is to test it out in person.
Inseam measurement: Seat height is directly related to your inseam. Measuring a motorcycle's seat height and matching it to your inseam is a good way to determine if you'll be able to put both feet on the ground.
Rider's triangle: Seat height, foot pegs and handlebar grips are the three points that make up the rider's triangle, which determines your overall comfort level while riding. The distance from the foot pegs to the seat determines how bent your legs are when riding, and the distance from the seat to the grips determines how far you'll have to lean forward.
Seat by motorcycle type: The height of the seat varies with each type of motorcycle. Cruiser and standard bikes typically have lower seats, while touring and adventure bikes usually have higher ones. Most motorcycle seats are not adjustable, so if you're interested in a bike, it's a good idea to try it on in person.
Why does the weight of your motorcycle matter?
Understanding the weight of your motorcycle is key when it comes to handling it on the road or a track. Motorcycles made for the road and long-distance riding are heavier, while sportbikes are lighter. Here's why the weight of your motorcycle matters.
Highway riding: Heavier motorcycles are better for highway and long-distance riding. Experienced riders like to say that once a semi passes you going 75 miles per hour on the highway, you'll understand how important weight is. Keep in mind, heavier bikes are harder to maneuver.
Drops: If you drop your bike, which is inevitable, or it gets knocked over in a parking lot, you'll need to be able to pick it back up under your own power.
Handlebar weights: Many cruiser, touring and highway-worthy motorcycles come with weighted handlebars to reduce vibration and increase stability from the wind. Make sure you test-drive the bike so you know how the handlebars feel when you take one hand off as opposed to when you have both hands on the grips.
What are the most common types of motorcycle tires?
The type of motorcycle tire you require depends on the kind of bike you ride, where you ride it and your riding experience. Here are three of the most common types of motorcycle tires.
Cruiser tires: Cruiser tires are the work boot of motorcycle tires. They're thick, long-lasting and designed for the highway. They have deep tread grooves to divert road water, are great for stability and offer some of the best gas mileage a motorcycle can get.
Racing slicks: Think of racing slicks as track shoes. They're expensive, specialized and used strictly for racing. They provide a lot of grip and react to temperature and pressure, which enhances the grip.
Sport touring tires: Sport touring tires are the cross-trainers of the motorcycle world. They offer great grip and gas mileage while providing traction on off-road trails. They're designed to perform in most temperatures and under most weather conditions.
Dirt bike tires: Dirt bike tires are like good hiking boots. They are very grippy, have durable thick tread and are made to handle dirt and rocks. Dirt bike tires have tall knobs for maximum traction in dirt and sand and durable sidewalls to help prevent punctures.
What kind of technology is built into motorcycles?
While sport and adventure motorcycles focus on engine and suspension technology, touring bikes focus on comfort and amenities that make riding long-distances more enjoyable.
Bluetooth: Bluetooth connectivity is a standard feature on a lot of touring motorcycles. You can wirelessly connect your phone to speakers in your helmet so you can hear phone calls and listen to music and GPS directions.
Wireless headsets: Communication with your passenger is important during long road trips. Many touring bikes come with helmets that have integrated radios so you and your partner can communicate while you're on the road.
Heated grips: Your body is exposed to the elements on a motorcycle but, your hands control the bike. Almost all types of motorcycles come with heated handgrips to help you maintain dexterity on the road.
What are the different types of motorcycles?
Standard
Standard motorcycles are built to do a little bit of everything. Most people choose a standard bike design as their first motorcycle. These bikes have midsize engines and decent price points and can handle many different riding conditions. Standard motorcycles typically have neutral ergonomics to make them comfortable and easily controlled.
Cruiser
Cruiser motorcycles are built with style in mind. They usually have low-sitting seats and low centers of gravity, creating a hands-up, feet-forward riding position. Cruiser engines are often built with lower RPM power output, making shifting easier. Some brands include saddle bags that match the bike's look and provide extra storage space.
Touring
A touring motorcycle is a long-distance bike that combines luxury and distance. Touring motorcycles are designed for comfort during long-distance rides. You'll find features like tall windshields to protect against the weather and wind, large-capacity fuel tanks, relaxed upright seating positions and engines with low horsepower. They also have multiple storage compartments to keep luggage safe and dry during your ride. Most companies include technology features like Bluetooth connectivity, heated handgrips and radio connectivity in both helmets.
Sportbike
Sportbikes are built for speed, corner handling and braking and traction on paved roads. Engines are tuned to produce high RPM and require more maintenance than most motorcycle engines. You'll usually see three classes of sportbikes: lightweight, middleweight and superbike. Lightweights are for beginners and have an engine displacement of about 500 cc. Middleweights qualify for most races and have an engine displacement of about 600 to 750 cc. Superbikes have an engine displacement of more than 1,000 cc and are used in high-speed racing.
Dual sport/adventure
Dual sport or adventure bikes are designed for riding on and off the road. Think of them as street-legal dirt bikes, with equipment like lights, a speedometer, mirrors, mufflers, horns and license plate mounts.
Motocross
Motocross motorcycles are made for off-road dirt-track motorcycle racing. They're lightweight, weighing about 200 to 230 pounds; have long-travel suspension to handle jumps; and deep tire treads to grip dirt tracks.
What's your motorcycle persona?
Road-trip warrior
Are you ready to hit the open road on a long road trip with nothing but two wheels and a GPS system to guide the way? Touring motorcycles will get you where you want to go in comfort and style. Built for the open road and long-haul riding, touring motorcycles are designed to give you a smooth ride.
Adventurer
If you love the open road but like to see what kind of fun is just off it, a motorcycle built with on- and off-road capability needs to be your weapon of choice. You can enjoy the paved-road ride and let loose once you get to the trailhead.
High-speed racer
Motocross and supercross to street and track racing, there's a race-worthy motorcycle out there that will help you compete for the podium.
Urban cruiser
Motorcycles are a great way to travel locally. Whether you're commuting, running errands or just getting out to enjoy the weather, there are plenty of roadster-style bikes that can be customized to your tastes.
What do the experts say about different motorcycle brands?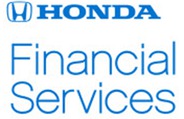 Honda has been around since 1946 and is known for making cars, aircraft, power equipment and motorcycles. It offers six kinds of motorcycles, including touring, sport, adventure, cruiser, dual sport and supersport models. Prices vary by motorcycle type and model but range from about $5,000 for a dual sport motorcycle to more than $150,000 for the top supersport model.
Read More

Harley-Davidson got its start in 1903 and continues to make stylish and high-performance motorycles as well as custom builds. Choose from 31 models of road motorcycle, from cruisers and touring bikes to sportier classic street bikes.
Read More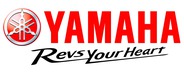 Yamaha is headquartered in Japan and is known for its motorcycles, ATVs, personal watercraft and marine engines. It makes more than 10 motorcycle styles in the dirt, road and touring categories combined. You can view all models and their details on its website.
Read More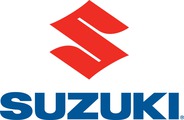 Based in Japan, Suzuki is known for its ATVs, motorcycles, engines and cars. It makes more than 50 models of motorcycle in the sports, cruiser, touring, standard, adventure and motocross categories.
Read More

KTM is an Austrian motorcycle company known for designing and selling off-road motorcycles for enduro, motocross and supermoto racing. They also make adventure and street bikes designed for long-distance road riding and off-roading.
Motocross: KTM has nine models of motocross motorcycles designed for top-performance motocross racing. There are three models of the SF-X and six models of the SX, each with slightly different components and engine specifications. Check out KTM's "Motocross" bike page for each model's engine and chassis specifications.
Adventure motorcycles: KTM's adventure motorcycles come in three models designed for on- and off-road riding. Adventure bikes feature LED headlights, a 6.5-inch display that adjusts to ambient light levels, and adjustable handlebars, foot pegs and hand-lever positions. They also feature a waterproof phone compartment with a USB port and Bluetooth connectivity. Finally, KTM's adventure bikes come with cruise control for road riding in between adventure destinations.
Sports Tourer: The KTM Sports Tourer comes with three rides that automatically adapt the suspension-system damping in real time depending on your riding surface. You'll get stability control with antilock brakes and Motorcycle Traction Control (MTC) to make sure your wheels stay on the ground. The Sports Tourer comes with cruise control, Automatic Turn INdicator Reset (ATIR) and a Tire Pressure Monitoring System (TPMS) to make long-distance riding a little easier. Additional features include Motor Slip Regulation (MSR) to smooth deceleration, and Hill Hold Control (HHC) to make steep climbs easier.
Supersport: The RC 390 is KTM's Supersport motorcycle. It is designed for street racing and comes with a lightweight steel trellis frame with increased ground clearance. It has an alloy swingarm that's linked with a shock absorber to provide great tracking stability. This bike also comes with an LCD display with RPM alerts and a telescopic suspension fork. View the full list of engine and chassis specifications online.
Freeride XC: The Freeride motorcycle is designed for on- and off-road riding. It is designed with an electric motor to produce minimal noise pollution and exhaust emissions. The motor is rated at 260 volts and produces around 5,500 RPM. The digital display features indicator lights and is very user-friendly.
Best for: Motocross, enduro and supermoto racing.

Triumph is a British motorcycle manufacturer that designs and makes bikes in the adventure, cruiser, modern classic, roadster and supersport categories. Whether you prefer racetracks, mud tracks or paved streets, you'll find a Triumph bike that fits the style of riding you enjoy.
Adventure and touring motorcycles: Triumph makes five adventure and touring motorcycles ranging in price from $11,700 to $19,500. These bikes are designed with comfort in mind for long-distance riding. The MY17 Tiger model comes with different riding modes for various road and weather conditions. These modes change the engine output, antilock brake levels, traction control and suspension to fit your riding conditions. Check out each model's specifications on the Triumph website.
Cruisers: Triumph makes five models of cruiser motorcycles ranging in price from $8,400 to $15,700. Each model has a classic look and design and comes with a variety of accessories, engine sizes and chassis. Cruiser bikes are highly customizable, so you can add accessories like auxiliary lamps for daytime visibility and night riding, glossy chrome-plated engine coverings, chrome exhaust silencers and genuine leather saddle bags. View all customizing options online.
Modern classics: Triumph makes 15 types of modern classic motorcycles ranging in price from $8,700 to $13,000. Choose one of the many types of classic bikes or customize your own classic Bonneville-style bike with Triumph accessories. You'll have access to more than 400 stylish high-quality parts including bench seats and custom exhaust systems.
Roadsters and supersport motorcycles: Triumph's roadster and supersport motorcycles are built to enhance the power, handling, feel and sound of the average bike. The are seven types of roadster and supersport bikes ranging in price from $9,400 to $14,000. You'll find features like quick shifters, traction control, gear-shift lights and slip-assisted clutches that allow the clutch to slip as you brake. Check out each model's specifications online.
Build your bike: Triumph lets you customize your bike online, starting with a base model. Choose the color and all the accessories you want and see it updated in real time. You'll also see a running total price as you add or subtract accessories.
Best for: consumers who want to customize their motorcycle.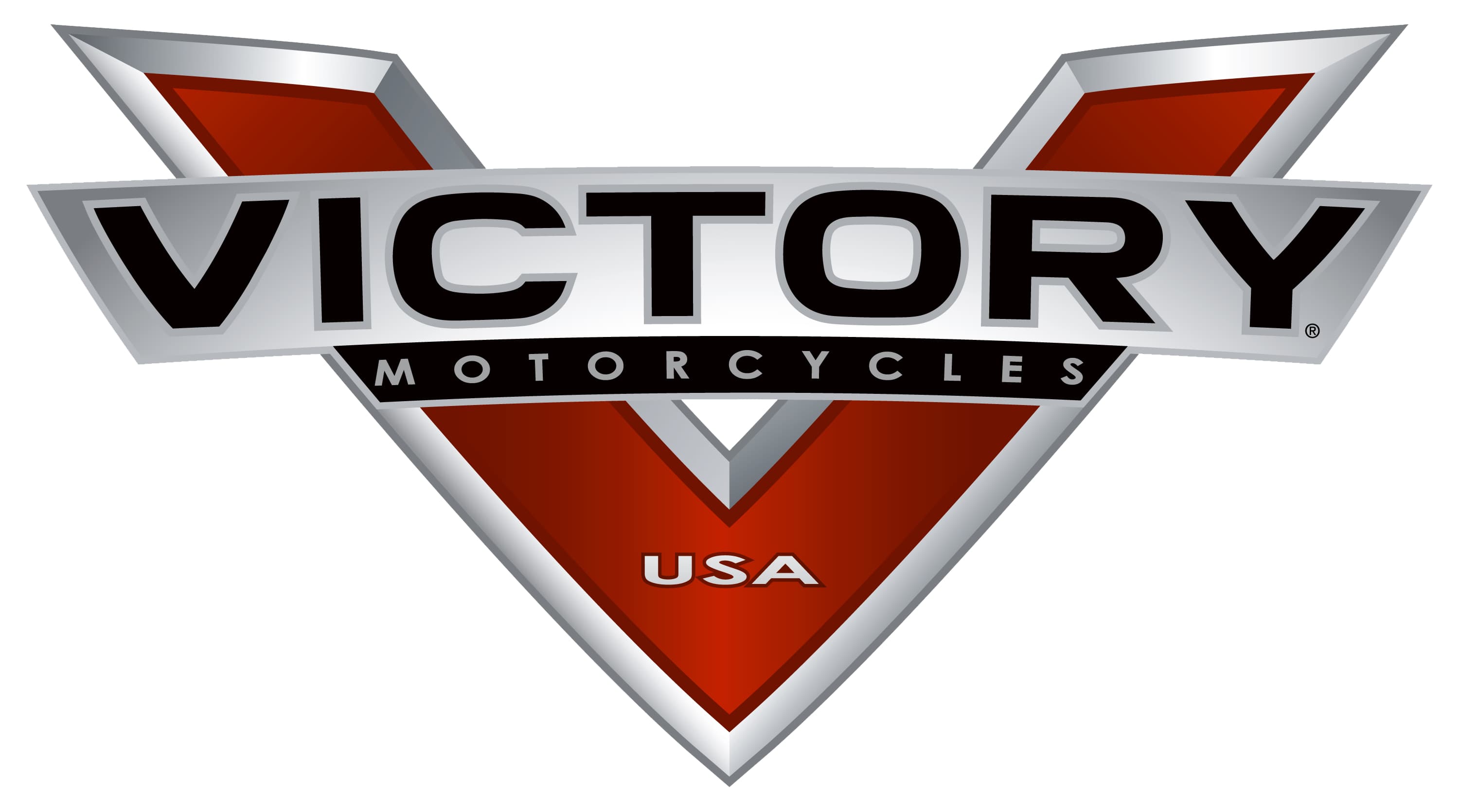 The Victory Octane motorcycle produces 104 horsepower from its 1,200 cc V-Twin engine. This bike is designed with acceleration in mind — it can reach a speed of 60 miles per hour in four seconds. Built with a lightweight aluminum frame, a 32-degree head angle for agility and 10-spoke wheels for stability, the Victory Octane is priced at $10,000.
Cruisers: Victory designs and sells five models of cruiser motorcycles ranging in price from $13,000 to $15,600. The cruiser bikes feature a minimal design to give you all the power you want while keeping weight at a minimum. Each model comes with a slightly different V-Twin engine, wheel size, paint scheme and overall look. You can check out full specification lists for each cruiser on the Victory's website.
Touring: If you're ready to hit the open road, Victory makes and sells two models of touring motorcycles priced at about $21,000 and $22,000. These bikes are designed for comfort, so you'll find features like heated handgrips, an adjustable windscreen, 29 gallons of trunk and saddlebag space and more. The touring bikes feature a wind-control design that diverts wind around you as you're riding. Check out the full list of specifications online.
Empulse TT: The Empulse TT is Victory's electric motorcycle. It has an electric engine that produces 10,400 watts per hour, an adjustable suspension, lightweight cast-aluminum wheels and regenerative braking. The Empulse is priced at $20,000.
Baggers: Victory designs and sells three models of bagger motorcycles (bikes with luggage storage). They're built for show without sacrificing power. Each model features a different color scheme and wheel size and comes with lockable saddlebags. You'll also find features like Bluetooth connectivity and high-performance audio systems. Prices for Victory's bagger bikes range from about $19,500 to $24,500.
Best for: touring and cruiser bike lovers.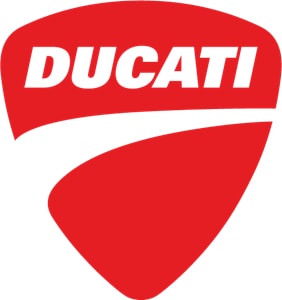 Ducati is an Italian motorcycle manufacturer owned by Lamborghini. It designs, makes and sells more than 30 models of motorcycles in the sport, supersport and cruiser-style categories. Style and power are at the forefront of each model, so you'll find sleek designs and engine displacements of 797 to 1299 cc.
Diavel: Ducati makes five models of its Diavel line of cruiser-style motorcycles, including a diesel engine model. The base model of Diavel features a 152-horsepower electronic fuel-injected engine. You can customize the Diavel with a sport or urban pack. The sport pack includes features like a rear mudguard and fluid reservoir covers; the urban pack includes stylish aluminum components. View a full list of specifications for all five models on the Ducati website.
Hypermotard 939: The two models of Hypermotard motorcycles are built for fun on the road with safety in mind. The design features the Ducati Safety Pack (DSP), which includes an antilock braking system and an eight-point traction-control system. You can also switch between three riding modes: sport, touring and urban. Each mode features a different horsepower output, acceleration response and braking style.
Monster: Ducati's Monster series includes seven models of sporty easy-to-ride motorcycles, all with varying engine power. The modern design comes with LED headlights, a short wheelbase for better maneuverability, an antilock brake system and adjustable suspension. View the specifications for all seven models online.
Multistrada: The five models in the Multistrada line are designed for road and off-road riding. Features include larger fuel tanks for extended rides, long-travel suspension, off-road tires and a chassis built for rugged terrain. Some models include side-mounted rear luggage boxes for storage during multiday rides. Check out color schemes, engine sizes and other specifications for all models online.
Superbike/supersport: If you are into motorcycle racing or have access to roads that allow high speeds, Ducati makes multiple superbike and supersport bikes built for speed. Sportbikes are constructed to handle turns at high speeds and come with features like antilock brake systems, traction control, quick-shift systems and more. Check out all specifications for every model of superbike and supersport bike online.
Best for: Italian motorcycle lovers, people looking for a bike to get around town, or people looking for a high-speed motorcycle.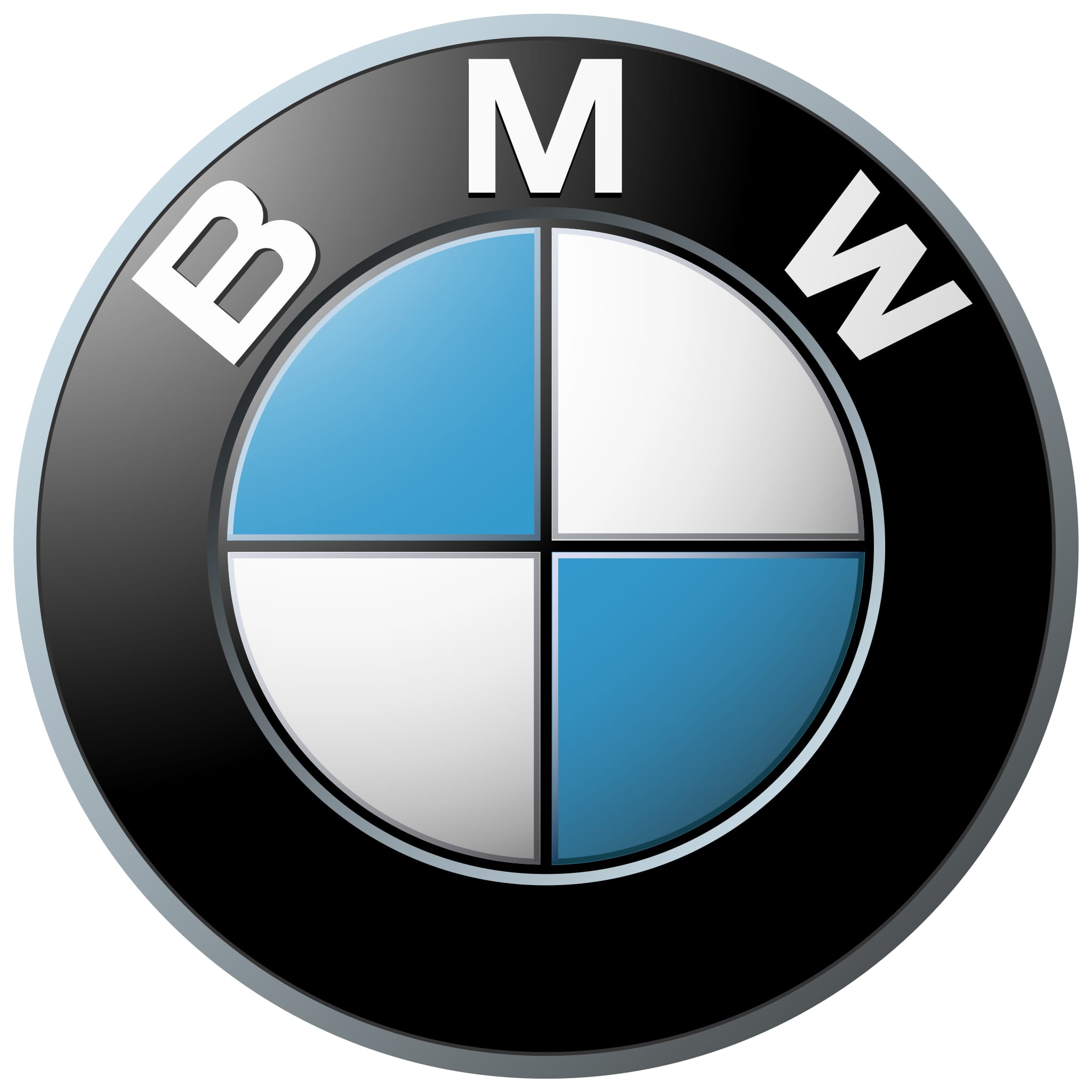 BMW is based in Munich and is well-known for its luxury cars. It offers a line of more than 25 motorcycle models across six categories, including sport, touring, roadster, heritage, adventure and urban mobility. Prices vary greatly by model because of different specifications. View all specifications, features and color schemes on the BMW website.
Sport: BMW makes and sells three models of sport motorcycle: the S 1000 RR, the R 1200 RS and the HP4 Race. Prices range from about $15,995 to $78,000 for the high-end sportbike. BMW's sportbikes are built for racing. They come with features like Dynamic Traction Control (DTC), liquid-cooled four-cylinder engines that produce close to 200 horsepower, and "Slick" and "User" modes that you can toggle between depending on the terrain.
Touring: BMW offers six models of touring motorcycles. Built for comfort on the open road over long distances, these bikes come with features like luggage compartments, comfortable main and rear passenger seating, hill-start control for easy starting on a slope and antilock brake systems. Prices for touring motorcycles range from about $12,000 to $30,000.
Roadster: BMW's four roadster models are designed with speed and power in mind. You'll find features like a four-cylinder engine producing more than 165 horsepower, an electronic throttle and assisted gear shifting so you don't have to shift with the clutch. Other features include heated handgrips, an engine spoiler, adjustable modes for the type of riding you're doing, cruise control and more. Prices for the four models range from about $4,700 to $14,300.
Heritage: The five motorcycle models in BMW's Heritage line are designed to be customized so you can hit the road in style. For example, parts like the fuel tank can be swapped with one of a different a color and combined with a different seat. Other customizable parts include handgrips, cylinder head covers, headlamp rings and engine covers. Prices range from about $12,000 to $15,000.
Adventure: Adventure motorcycles are designed to be ridden on- and off-road. BMW makes eight models of adventure bikes, all with slightly different features and specifications. Features include large fuel tanks, "Rain" and "Road" riding modes, small storage compartments and an on-board computer. Prices for BMW's adventure bikes range from about $7,000 to $19,000.
Best for: consumers looking for a touring, adventure, roadster or high-performance sport motorcycle.
Disclaimer
Information in this guide is general in nature and is intended for informational purposes only; it is not legal, health, investment or tax advice. ConsumerAffairs.com makes no representation as to the accuracy of the information provided and assumes no liability for any damages or loss arising from its use.
Thank you
Keep an eye on your inbox, the latest consumer news is on its way!