Consumer Reviews and Complaints

I have a 2014 GMC Terrain. I was heading to Cooperstown NY with my 15 year old son for a baseball tournament. I was driving at 70 mph on I87 in the passing lane in a driving rainstorm. I put my wipers on high and they quit working! I got myself to the breakdown lane (SCARY). I tried a couple things to fix the situation but it didn't work so the rain let up and I followed a friend 5 miles to the nearest GMC dealer. There they told me the wiper transmission broke and it would cost 450.00. so I am vulnerable position so I had to paid and had to move on! Now when I got back from my trip I researched my issue and went to dealer that I bought my car and no one could help me (no recalls and my mileage was too high (67000)). I didn't realize that I had my wipers on for 67000 miles?? This part is not a serviceable part and also how many miles have I really used those wipers?
I am more disappointed in GM CUSTOMER SERVICE in how they are handling this. They do not understand the magnitude of the situation! I researched this and in 2013 GM recalled the same things and in Canada GM recalled 2010-2017 Terrain for the same part number and issue. And also my Terrain was mfg in CANADA but once it is driving in the US it is not covered under the recall of Canada! I was looking for complete payment of 450.00. GM CUSTOMER SERVICE DOES NOT REALIZE THAT A LIFE COULD OF BEEN LOST AND 450.00 IS NOTHING COMPARED TO THAT!!!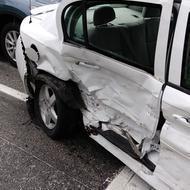 I have bought 2 Chevy Cobalts and I will never buy another one in my life. First one I bought was about 3 years ago. I was on my way back from GA and a semi hit me and I spun out on the highway and totaled my car. Well my airbags did not deploy. No big deal. No one was hurt. I called Chevy to let them know that the airbags did not deploy. I heard nothing back from them. I bought my 2nd Chevy Cobalt in May. I let my niece drive my car and she pulled out in front of a car going 50 mph. Car spun out hit another car. GUESS WHAT. The airbags did not deploy...
Everyone that was in the car was treated at the hospital. Called Chevy and reported it. LOL. Guess what they said "the airbags will only deploy if they are hit head on." WOW really. So because the car was hit on the side and the back of the car, the airbags did not deploy. Getting hit at 50 mph should have deployed the airbag. But my claim DENIED because they were not hit head on. Thank God that they were not hit head on because I probably would not have my niece, son, nephew or grandbaby. I will NEVER buy a Chevy nor will any of my friend and family. What a joke this company is.

I own a 2013 GMC Terrain. Suddenly my back up camera stopped working. Upon taking it to the dealership I was told that GM had done a systems update and that was why. I said ok update my car. They told me it would be 112.00. I said no. It should be free. It's not my fault or issue. It's GM's. So I contacted GM Customer services. The agent Sheila was not the brightest. She told me if I needed to update my computer I would have to pay for that.
Apparently she does not know that this is not true. That you can do so for free online by downloading drivers. Or if you buy a Tom Tom or Garmin GPS you simply log into their sites and download updates. So where are the drivers for GM's Unexpected updates as obviously a way to make more money off you. This is a PAID FOR FEATURE on a car and should not simply fall off after 3-4 years. They would not pay for it. I will have to ask questions with different auto makers in the future regarding technology based upgrades on cars.

I bought a 2013 Silverado used from Westside Chevy in Katy, TX... After having it several months, the coating on the center spokes of the steering wheel started coming off. The dash cracked on the passenger side of the airbag in 3 places. The white paint is peeling off the roof showing grey primer. Here is the reports from the Service Depts. I was told to have them look at it... The coating on the steering wheel is coming off due to oil in my hands. The dash cracked because of Armor All and my driving habits (I DONT USE ARMOR ALL AND I DON'T GO OFF ROAD. HAHA. I'M 70 YEARS OLD AND DON'T DRIVE MUCH)... The paint coming off the roof was caused by an "OUTSIDE SOURCE"... they wouldn't say what outside source was. The body guy that looked at its paint said he was in it to make money which told me right then he wasn't going to repair it. Worst customer service I have ever seen!!!

I bought a new Chevy because I was tired of sinking money into my old car, and I figured I would rather have a car payment and a reliable car than put money in my old car. But now I'm doing both because the 2013 Chevy Sonic I have is a lemon. Every month now I make a $300 car payment and I sink money into the Sonic because it's broke down. Last month I pay $900 to have a water pump and radiator put in the month before that it was $250 for the motor for the driver side window. I can't afford this anymore. I am a 53 year old disable single woman who is on SSDI and Chevy will not do anything to help me. This is the 3rd Chevy I've owned in my lifetime. Never never again.
How do I know I can trust these reviews about General Motors?
884,041 reviews on ConsumerAffairs are verified.
We require contact information to ensure our reviewers are real.
We use intelligent software that helps us maintain the integrity of reviews.
Our moderators read all reviews to verify quality and helpfulness.
For more information about reviews on ConsumerAffairs.com please visit our FAQ.

I bought a brand new Chevy Malibu LT, and it has been downhill ever since I bought the car! The engine has been re built twice within 20,000 miles. The last incident almost cost me my life and the life of my 16 year old daughter. There has been no resolution, GM won't take the blame and replace my car, the dealership won't take the blame and offers no help! DO NOT BUY A CHEVY! YOUR LIFE MAY DEPEND ON IT!

I am writing in regards to my recent Service on my truck at Woodlands Hills Ca. GMC. I have a couple things that needs to be addressed. In reviewing the details on my receipt it indicated that they put 9 quarts of oil in my truck. That can't be the case as the truck only holds 6 quarts. In doing a comparison of my 2-15-17 and yesterday's receipts, I noticed in the inspection of the Brakes Pads does not make any sense. 2-15-17 Brake Inspection noted the front brakes at 6mm and the rear brakes at 5mm. 7-27-17 Brake inspection has the front brakes at 8mm and the rear brakes at 9mm. I have not had my brakes done and the pads cannot have gotten better. They should be more worn. This leads me to believe that the brakes were not check at all. Which further leads me to believe if any work was been done on my vehicle. I was advised I would be give a refund of the 3 extra quarts of oil by the Service Manager. This borders on fraud if not outright fraud.

I have big paint blotches missing from the back of my black 2014 Equinox. I was mistreated by GM even though it is a clear problem with the quality control of their vehicles and it should be a recall. I am within warranty kms and only 4 months out of the stupid 3 year warranty period. I will never stop dissing this company for the poor customer care and the uncaring way they produce and back up their product. I will never buy GM again... 3 year old vehicle with big paint rust spots is not ok with me.

At 9 pm Mon July 10, talked to Kyrie about my Cadillac DTS. The keys keep getting stuck in the ignition, it is all over the internet about all Cadillac keys getting stuck. Pages of it on the net says no recall for it. CANNOT DO ANYTHING FOR YOU. This is the kind of loyalty we should be getting from GM. Got stuck in Niagara. Had to get a tow truck this am to get my battery recharged.

I took my 2015 GMC Terrain Denali Edition (Carport kept - excellent condition) to my local GMC dealer for service. My windshield wipers totally failed during a thunderstorm on a dark backroad at night. But for the Grace of God I wasn't hurt or killed - I had to figure out how to find a pull-off to address the problem. I took it in for service repair to my GMC shop and explained the problem - and also noted that wiper failure is a current problem with other year groups and models.
I received a call that the wiper transmission failed - but due to it not being under recall I will be charged $351. I told them that it is absolutely unacceptable. Wiper transmissions should not fail at 85K miles - considering that I never experienced this type of problem before and have owned high mileage vehicles. They told me they had no power to do anything. I called GMC customer service and they claim they have no power to defer charges. Nonsense. I am lucky that I was not hurt or killed based upon their defective part. Further, GM was bailed out by my tax dollars because they are too big to fail. Well, my windshield wiper transmission was too important to fail, and it still did.

I bought a 2015 GMC Sierra a year ago brand new. It have paint chips everywhere on it and they told me I had to fix it at my own expense. It has 18500 miles on it. I have 2 other GMC here and they are over 10 years old and they don't have any paint problems. They told me when I called in that they would have somebody from the dealership close to me contact me to take it in and have it looked at. Never heard from dealership and CC call and said there is nothing wrong with paint, second thoughts on never buying another GM product.

I have been a client of General Motors for 17 years and have bought several of what I believed to be your high-quality vehicles. I purchased an Acadia in 2013. About 2-3 months ago, I noticed that the paint on the hood of the car was bubbling up. I brought it to the dealership, Morrissey GMC, in Rockville Centre, NY. I was told by the service representative that I was no longer covered by the warranty because I had exceeded 36,000 miles, even though I have an extended warranty.
I brought the car to 3 other body shops, and I was told that the bubbling was a result of a defect in the paint. GMC should stand by their product, regardless of the car's mileage, and repair it at no expense to me because regardless of the age or mileage of the car, the issue at hand is that the paint is defective—which is a quality control issue. In addition, I spoke to a customer service representative regarding this issue, and she said that GMC would not pay for the repair in full, they would cover approximately half of the expense. She refused to send an engineer to examine the car, stated that her decision was final, and would not allow me to speak with one of her superiors.
Why should a client be responsible for a quality control issue, this is an expense that is normally incurred and covered by any respectable corporation. In addition, refusing to refer a client to a superior to resolve an issue is very unprofessional. Isn't the client always right? This obviously isn't the case with GMC. Aside from being a longtime client, I have referred people to GMC and purchases have been made a result of my referrals. I can honestly say that I expected better from a long-standing American Corporation that is supposed to pride itself and represent what used to be considered a corporation that set the standard for other American vehicle companies.
Needless to say, I will not be referring GMC to anyone in the future and this letter will also be submitted to the Better Business Bureau as I don't believe it is in good practice or professional to hold the client responsible for quality control issues, or for a customer service representative to ultimately determine the outcome of any situation when a client asks to speak to their superior.

I bought brand new for my first time a couple of years ago. Last fall I was just under 60,000 km for warranty and noticed rust on my back driver's tail light. True North in North Bay painted it even though they knew their stuff and said the whole back panel should be replaced as the rust is coming from inside out. Anyhow back again in March due to after washing it from winter same spot. NOT EVEN A YEAR OLD REPAINT JOB.
True North stated they couldn't do it for free, they can't guarantee their own work. So called GM and lady was supposed to call back in a couple of days. Called back in two weeks. They couldn't do NOTHING for me. SO called True North because I'm still upset over this, and they said Peter the owner would call me back, this was 3 weeks ago now. Not Impressed!!! cheap paint obviously and how good is that when my friends, coworkers, and family ask where did I get my car and how old is it... Obviously they won't be buying a Chev 2014 Sonic.

I own a 2012 GMC Terrain that is covered by a GMPP. The vehicle is 5 years old and has 28K miles on it. I noticed some mold growing in the carpet. The cause turned out to be a broken drain tube in the sunroof. The GMPP is a bumper to bumper coverage not covering maintenance items or wearables. This part is neither, yet GM refuses to warrant the repair in any way. Anyone who purchases a GM product has rocks in their head. This is my last GM product.

Recurring timing chain problem. GM has replace timing chain two time. Last time app. 20000 mile ago. Went again. Now is out of warranty for a design problem that they refuse to fix. All they can do is replace it until you are out of warranty. Then you are left with a car that you cannot get any or fair trade 2000 to wholesale for parts because of engine 3.6 L. This problem is being treated different at dealers.
Cadillac will repair timing chain on a 1 on 1 case!!! Not the Chevy Equinox 3.6 L same engine. I guess because they pay more for their car. Anybody buying a used GM with this engine should look at car forums to see how many complaints there are. If GM won't stand behind their product knowing there is a problem is bad business. I will never buy a GM vehicle.

I purchased a used 2013 Buick LaCrosse. Never again will a GM product come into my house. This POS has been at the repair shop 13 times in the past year. I have contacted the dealer and GM and all I get is lip service. GM could care less about customer service and customer satisfaction. I have tried to be a reasonable person, but am beyond that now. Just know 13 is a unlucky number and if you decide to purchase a Buick keep that number in your mind. Do not purchase a GM Buick.

So bought a 2011 Cruze 1.4 used. It had only 29000 miles so I thought "what could possible go wrong with purchasing such a low mileage automobile". Well little did I know this first year production in the US would be a bad thing for this car. The engine eats water pumps to the tune of 3 since new, and then it also has used up 2 turbo's as well. A case of poor design I guess on both, and yet customer service does very little but stroke you into thinking they care and issuing you a fancy customer service ticket. As if they will get these problems resolved for you ASAP. Yea, wishful thinking if you think GM will do this for you.
I don't know which has turned me off of GM more, their poorly built automobiles or their terrible customer service. But let's not blame the local dealer here, who faces warranty rejection on claims not approved by GM. So they have little recourse too but to do what GM instructs them too. I definitely will never give GM any more of my business as long as I live. Consider yourself lucky if you get a reliable GM products.

I am reasonably convinced that GM does not take pride in their work. My 2015 Chevy Equinox has a couple of design flaws that make this obvious. The front bumper is too low and seem intentionally designed to catch on standard parking bumper blocks. Not having key on the rear hatchback prevented me from being able to get my jumper cables out when my battery went dead and the electric locks would not work! The oil filter in an inconvenient location for consumer use. It also requires a special crow's foot wrench to remove the filter housing. The electrical system goes haywire when the battery is low. What a nuisance. Try taking pride and does things right. You'll sell more cars!

I have a 2012 GMC Acadia slt fwd. I have had over $12,000 done to this vehicle in just under 2 yrs at this time. Repairs are as follows: Front cover and rear main seal with motor mounts. Cylinder head replace due to oil in the spark plug tubes. All 6 fuel injectors replaced 3 at the dealer and 3 I DID myself. When the dealer DID the 3 they DID not change the oil (fuel was in the oil).
After one day of driving the vehicle engine started to knock real bad (That is when I found out that the dealer DID not change the oil and the fuel dried the bearings inside the motor. One of the bearings spun on the cam shaft and put metal shaving in the engine.). New create engine was order the day after I got the vehicle back. The high pressure fuel pump on the engine failed and DID the same thing as the injector DID but DID not put as much fuel in the oil. Now that the vehicle is out of the factory warranty gm does not want to go back to one of the work orders and review the issue I had complained about at one point.
The vehicle rpms fluctuate at low speeds between 1-2k rpm. Vehicle has a hard time pulling itself up a hill or on flat ground. The other one is vehicle feels rough until over 2k rpm. When we went to pick the vehicle up when they called us the service writer said that they could not reproduce the concern at that time. I believe the tech really DID not drive the vehicle and find the issue or DID not want to do anything under the factory warranty and that is why they said that.
This is the worst I have been treated by a high corporation in not taking car of the customers issues. Now that the vehicle is out of warranty gm cares does not want to have anything to do with me, my wife or even the vehicle. They only care about the vehicles that are still under the warranty. The problem I am having now is that the torque converter is messed up and when the tech drove it in Aug he DID not feel anything due to he DID not drive the vehicle for a long enough time to feel the issue or DID not drive it the way the work order says when it happens.
I am very unhappy for the way gm cares handled this issue. I think that they should put me out of the vehicle and put me into something different to keep me buying gm vehicle. If they do not help me I will not buy another one for the rest of my life. And I will make sure gm does not get any more money from me. I used to be all about gm and now I am turning to more like a toyota family instead of a gmc, chevrolet, and buick. I can't take anymore of gm bullcrap at this time. The torque converter from the dealer is around $1,800 for the work and part. I do not have that kind of money floating around like that. Gm just need to fix my vehicle under one of the work orders. Is possible to get it fixed without me having to pay for anything.

I experienced the worst treatment and dishonesty at Young Buick GMC in Layton Utah. The utmost worst car buying experience I have ever had. I lodged a complaint with GM and they were wonderful with the initial complaint and then it fell apart after that. I did not receive a response first of all I had to keep inquiring on the matter. The case manager never followed up with me at all until I had to keep calling. I was then sent a generic email and cell phone message telling me that "too bad so sad" the dealer Young Buick GMC is an independent dealer and they cannot do anything regarding the matter.
Well let me tell you what the matter was. I initially went to the dealer with the price listed on the internet for the vehicle I wanted. I was trying to trade in my vehicle that had less that 16k miles on it and I was low balled when they were selling the same car next door at their other dealership for thousands more. I tried to get some more so I could work the deal the sales lady didn't do anything. I was in desperate need of an AWD vehicle. After trying to get into the vehicle we went to signing papers. I was told the price listed online was not the price for me, that is the price that it could be. They lied to me about the warranty (which I didn't know until I did my own research) so I would buy the additional warranty and then I was told I needed another product because if my car was stolen the parts are not covered.
I was in desperate need of an AWD so went ahead with deal like a idiot. They let me take the car when I told them I didn't think the deal was going to work out. I was very upside down on my trade. They assured me it was fine. My credit union received the papers and told me how awful the deal was and they wouldn't knowingly approve it. They showed me some figures and I went back to the dealer. I expressed my concerns and telling them about the lies they had told me about the warranty, the price, parts, and basically everything. The finance manager said "hmmm." Then he told me they were losing money by even looking at taking my car as a trade. It is a 30k vehicle mind you.
I demanded my vehicle back and left. GM had no response for someone representing the GM name! SHAME ON YOU GM!!! I will make it my life's mission that no one I know ever buys a GM. We also have a book at my employer who is one of the largest employers in Utah. The book is called The Best and Worst of Utah and you are going in it! Very disappointed especially after my tax dollars bailed you out! This is how you treat customers! I am not some low life off the street.

I filed an complaint with GM online for a problem I was just became aware of on my own. My check engine light went on several months ago and found out that it was flagging a problem with my Cam Shaft intake sensor. When my oil was checked they found out that I had NO OIL in my car. I was well under my 5000 miles due for an oil change and NEVER had a warning signal go on from my vehicle while the oil was burning low. It was confirmed that my car had NO leaks. So something else was causing my oil to burn. I went online to try to find other cases of this and found out that GM knows about this issue with my exact Model and year vehicle (2011 Chevy Equinox LT 2.4 liter 4 cyl) and as a result increased the coverage for this problem for these vehicles from 85000 miles to 120,000 miles.
After speaking with the dealership and a manager at GM CAC, they said they could only cover 50% of $4048 needed to fix this problem. The fix for this KNOWN problem is to replace the pistons and rings and gasket, etc. A very invasive job. Which indicates to me this is a very serious problem. Unfortunately, my car is at 139,000 miles (all highway) and they said that this is the best they can do for me. They agreed that there was no other way for me to know my vehicle was burning oil unless someone checked it regularly. The car uses Dexos oil (a synthetic blend) known to have less cases of burning oil. I have made regular oil changes on time for the almost 6 years I've owned my vehicle and all services including the 100,000 mile services were performed at the dealership.
I have been diligent with all required maintenance and now GM / Chevrolet and saying there is nothing more they can do because I am over the 120,000 allowable coverage. When I filed the complaint I was at about 137,000 miles. They will make no exceptions for my case. Even after I am able to prove that ALL required maintenance has been performed on the vehicle. The Manager that I spoke with Craig was short and condescending with me. He said 'YOU SHOULD HAVE BEEN CHECKING YOUR OIL ON A WEEKLY BASIS'. Seriously? Who does that today and why should I if I am diligent on my vehicle care. I was insulted and extremely dissatisfied with the answer and support GM is offering for this very serious issue. I now have a vehicle that is 'damaged' as a result of a known issue that GM did not deliver to any of the dealerships or to the consumers of these 2011 Equinox LTs.
I had a much more pleasant experience with Nissan when I found out my daughter's 2003 Nissan Altima had a problem with the ECM and it needed to be replaced. After I found that there was an issue with the ECM for that model year of Nissan Altima and brought it up to their attention and filed a case online with Nissan CAC, they agreed with the dealership to cover 90% of the $1400 cost to replace the ECM. The car was a 2003 with 92000 miles and well over the warranty period, but they still made good for us the customers since it was a previously known issue for that model year. If only GM, the company I've been loyal to for over 30 years would have made the same consideration for me and my Equinox. Extremely disappointing and unfair to their consumers.

I purchased a 2013 GMC Sierra new and always had the truck serviced at the selling dealer. Last Oct. my drivers side door handle came off in my hand. This has never happened to me with any vehicle I ever owned, and I have owned many. Colonial GMC in Charlottesville, Va. was my selling dealer so I went there and requested it be replaced under the extended warranty that I purchased good for 100,000 miles. Was told it wasn't covered under that warranty and had to pay to have it replaced. Bill was in excess of $300. Ok, paid and moved on.
4 months later another door handle broke off on the rear door and was even being used much. Thinking this was an unusual I researched this problem and to my surprise realized these door handles have been breaking on Silverado's and Sierra's routinely, but to date GM has not had a recall or a TSP for this problem. Contacted GM and they told me I would receive a callback to resolve the issue. 3 days later I got a call from the dealer telling me I was out of luck, they would not do anything unless I paid the full price. Ok, I thought, I paid $63000 for a truck and they won't help with a door handle. I bought and $40 to install it. Bottom line is I will go back to buying a Ford or Dodge, had good service from them. Done with GM for a $17 door handle.

GM knows well how to sell cars but when my car is in repair and I need a door replacement I find out that doors are back ordered and for 3 weeks I'm still waiting.
They are not keeping parts because after they sell cards they don't care what you do and what issues customers will have. Once they got your money they just don't care anymore. They gave a lame excuse that it's 2016 car so because it's new they don't have replacement parts! Accidents can happen to new and old cars! No one to talk to.

My 2013 Malibu Eco was just recently out of warranty. We started hearing a strange vibration from the rear stereo speakers. One of the speakers was not working or was defective. I called the dealership and they said it's out of warranty and there was nothing they could do. So I called GM Customer service as I had done many times in the past and they always corrected the problem.
I guess times have changed. They didn't care to help me at all. All they could say was no and talk down to me and belittle me. I have owned GM cars almost all of my life and never experienced this lack of caring ever before. GM does not stand behind the products they make. They used to but not anymore. I will never purchase a GM car ever again because of this experience. They don't stand behind the design flaws anymore. GM has turned into a SCUM BAG company. They have very poor long term quality and they don't care. What a SCUM BAG company. Guess it's time to give the Germans a chance. Angela was my customer service agent's name. Avoid this HAG at all costs.

At a dealership visit in October of 2016, they said they were going to do a recall. I thought that was good, hadn't recalled seeing a recall notice in the mail but found it later on at home in the pile. So after reading it, I realized they didn't follow the protocol for performing the safety recall. They skipped replacing a part which it clearly states needed replacement on my specific truck. So I called the dealer and just asked if they actually replaced the part or just updated the one currently in the truck. They said "no, no replacement just an update."
I left it at that, as I had a horrible experience dealing with the service manager on a separate issue but on the same day the truck got the recall done. After inquiring at another dealer I was told they weren't able to even look into it because GM already paid ** dealership to do the work. So a call to the 1800-customerscomelast folks at the customer care center really ties it all together as they now know I'm driving with a known defective airbag pretensioner. To add more to it, the district manager has put a me on a blacklist at what seems to be every dealer within 100 miles. So where to go for warranty on pile of crap??? SCUMBAGS.

I purchased a 2017 Escalade from Cadillac of Novi 1 month ago. Less than 3 weeks having the vehicle the head gasket needed to be replaced. My Escalade was in the shop almost 2 weeks and GM refuses to try to make the situation right. The thing that blows my mind is 4 months earlier my wife purchases a brand new Cadillac CT6 and less than having the car 2 weeks the sunroof motor completely goes out. Car was in the shop 1.5 weeks again. GM was no help and does not care about pleasing their customers. I highly advise anyone to stay away from GM vehicles. They are not reliable and GM will not be there for you after the sale.

My father is 87 years old and leased a 2015 Buick Lacrosse as he had faithfully either purchased or leased General Motors cars for decades. Unfortunately, he has been diagnosed with cancer, was hospitalized and is now living in an assisted living facility in Cleveland, Ohio. His physician has recommended that he no longer drives due to him being a fall risk and just his overall decrease in acute motor skills, thus, enabling him to have the needed precision and rapid flexibility needed to drive effectively. As a result, my father turned his car in to General Motors only to be told, cancer or no cancer, unable to drive or not at now 87 years old, he still owes roughly $8,000 on the remainder of his lease and mind you the car has been sold or re-leased. To that end, General Motors will now receive double payment for a car my father can no longer drive.
As his daughter, I think this is awful without regard for the plight of senior citizens. I think this is nothing less than highway robbery and greed on the part of General Motors. Why are they leasing cars to 87 year olds anyway without a clause that addresses acute illness or inability to drive by virtue of a doctor's orders??? I believe General Motors should be ashamed of themselves for taking undue advantage of the elderly...but then again why should they care when the CEOs and CFOs responsible for making and executing leasing policy and procedures have been raking in money and reaping the benefits of million dollar bonuses forever... Bet you will not see one of them standing in a Walgreen's line choosing between medication, food or assisted living rent while simultaneously paying for a sold, leased vehicle they no longer own... Way to go General Motors. Rape the elderly all the way to the bank!

If you think you would like have a car that runs and gets you where you need to be, don't buy Chevrolet! If you do, and the repairs become so much that it would cost more than the car is worth (even if you're still paying on it), don't call GM's customer assistance center, 'cause they don't care. "Do you have a warranty?" That's all they want to know. Too bad this thing won't let me leave these categories as ZERO stars.

2010 Buick LaCrosse had 94000 but was seven months pass warranty (5) years. November 17, the engine blew. Returned it to my dealership, no help. Text GM on the internet twice no response. 7200 dollar bill to replace the engine. Car had been well maintained. Why did I buy an American made car.

I have been trying to resolve an issue with a dealership and with GM customer service regarding my 2014 Chevy Spark. This vehicle has had 3 (yes, three) piston replacements as well as a new engine put in. They are giving me the runaround regarding a buy back under the lemon law. They seem to have no interest in keeping a customer or accepting responsibility. I was warned about the dealership but I thought GM would step up to the plate. No such luck so far. So disappointed.
GM Customer Service Company Profile
Company Name:

General Motors

Website:

http://www.gm.com/index.html