Best Forklift Brands
Forklifts, or lift trucks, are used in several industries all over the world. From agriculture to warehouse storage, forklifts help companies move heavy cargo for shipping, construction or a host of other tasks. They are versatile vehicles suited for a variety of work projects, such as:
Shipping and receiving
Construction areas
Farm and agricultural labor
Home and construction projects
Compare Reviews for Top Forklift Brands

CLARK
Read Expert Review

CLARK has been providing material handling solutions to consumers since 1917. CLARK's full-range of forklifts includes heavy duty lift trucks, electric forklifts, pallet lifts and more, and they are available at dealers worldwide.

Crown
Read Expert Review

Crown Equipment Corporation entered the material handling equipment industry in 1960. Their various lines of lift trucks are manufactured and designed by Crown, giving them a comprehensive understanding of their products.

Hyster
Read Expert Review

Since the 1920s, Hyster has been manufacturing lifting machines for a number of different industries. With over 80 years of experience, Hyster continues to manufacture and distribute forklifts around the world.

Hyundai Construction Equipment Americas, Inc.
Read Expert Review

Hyundai manufactures most of its forklifts in Hyundai Construction Equipment America. This division of Hyundai Heavy Industry is headquartered in Norcross, Georgia and offers a full range of construction equipment.

JCB Forklifts
Read Expert Review

JCB began building agricultural tipping trailers in 1945 and is now a global manufacturer and distributor of construction equipment. JCB's line of telescopic forklifts are designed for heavy-duty use in different environments.

Komatsu Forklifts
Read Expert Review

Founded in 1921, Komatsu is a manufacturer and distributor of construction, mining and military equipment. Komatsu America Corp, located in Rolling Meadows, Illinois, serves Komatsu's forklift market, along with parts and service.

Linde
Read Expert Review

Headquartered in Aschaffenburg, Germany, Linde Material Handling is a leader of the European material handling industry and traces its roots back to 1904. The company's extensive selection of forklifts is available worldwide.

Mitsubishi Forklift Trucks
Read Expert Review

Mitsubishi Forklift Trucks is a brand name for many different material handling products. Mitsubishi's brand includes Jungheinrich, Rapidparts, CAT Lift Trucks and Mitsubishi Caterpillar Forklift America.

Toyota Forklifts
Read Expert Review

Toyota is a full-service forklift distributor and manufacturer headquartered in Columbus, Indiana. Toyota has been in the forklift industry for over 50 years, and since 2002 the company has been one of the industry's top sellers.

UniCarriers Forklift
Read Expert Review

Though relatively new in the forklift market, the three companies that created Unicarriers traces their history back to 1914. Unicarriers is an America-based company that designs and manufactures forklifts for indoor use.
Thank you, you have successfully subscribed to our newsletter!
Enjoy reading our tips and recommendations.
We value your privacy. Unsubscribe easily.
Common questions when buying a forklift
What specifications fit your job?
Before purchasing or renting a forklift, the first consideration a person should evaluate is how it will be used. Knowing the specifications and capabilities of each forklift helps users choose the right forklift for the job.
Load capacity: Perhaps the most important specification for a forklift is its load capacity. Most smaller forklifts can lift between 3,500-5,000 pounds, while some heavy-duty forklifts can hoist up to 30,000 pounds. Knowing the scope of a job that requires a forklift can help purchasers find the right truck for their jobs.
Lift height: For warehouses and other storage places, lift height is as important as weight capacity. Reach forklifts are specially designed to access higher shelves used in warehouses.
Size: The width and length of a forklift should not be overlooked, especially when the job it needs to perform can involve narrow aisles. Side-loading turret forklifts are specifically designed to access materials on either side of an aisle without needing the space to turn around.
Indoor/outdoor use: Forklift specs differ among models built for indoor or outdoor use. Most indoor forklifts have smaller tires and require less power than outdoor, heavy-duty forklifts that need more power and larger tires to work on uneven terrain.
System's monitoring: Some forklift models are outfitted with monitoring technology that can tell the operator information like how much the cargo weighs. These systems are often found on higher-end, more expensive models.
Tires: Forklifts are outfitted with either pneumatic or cushion tires. Pneumatic tires are either solid or air-filled tires that are designed to keep the truck stable on uneven terrain. Cushion tires are made of a smoother rubber and are built for indoor use.
How safe is your forklift?
Working with heavy machinery can be dangerous, especially for new operators. Forklifts have numerous safety features to make sure operators stay out of harm's way.
Training: Some forklift distributors offer on-site training for new operators.
Stability system: Forklifts are often equipped with complicated systems of sensors, actuators and controllers to keep trucks stable. Some options include automatic speed reduction when turning, automatic axle-locking mechanisms to prevent tipping and fork leveling options for better lift control.
Unobstructed view: Hauling materials can often put objects right in front of lift operators. Some forklift models are designed with wide-window cockpits so operators can see from any direction. This feature is extremely important for trucks used in high-traffic loading and unloading areas.
Seat belts: A seat belt often comes standard in many forklift models. Many workplaces require operators to be fastened into the trucks they drive.
Operator presence systems: An operator presence system prevents forklift functionality if the operator is not in the right position. This system keeps forklifts from operating accidentally.
Quick power disconnect: Many electric trucks are equipped with a seat side power disconnector that allows the operator to cut the power in the event of an emergency.
How responsive are the controls?
When moving heavy cargo, control is one of the most important factors. Intuitive controls and responsive components are key to making sure forklifts operate efficiently and safely.
Wheels: Forklifts have either three or four wheels. Three-wheeled forklifts have greater maneuverability than their four-wheeled counterparts, but four-wheeled models are generally more stable.
Brakes: Because forklifts carry so much weight, braking is key to halting momentum. Most forklifts are equipped with electromagnetic or hydraulic brakes. One of the most recent advances in braking technologies is called "variable braking," which is a braking system that automatically adjusts torque and braking force based on what the axle is doing. For instance, variable braking can detect turns and slow down the forklift with the appropriate amount of force.
Steering: Steering control is of the utmost importance when moving heavy cargo. Turn radius, steering column durability, axle durability and responsive controls are all important factors when choosing a forklift. Potential purchasers should always test drive their forklifts before they send them to work.
How reliable is the forklift?
Forklifts, like any other piece of machinery, are subject to regular wear after use. Purchasers should make sure their forklifts can have proper support if they break down.
Full-service distributors: Many forklift distributors are also manufacturers that offer repair and support services. These companies can offer better support for their own products than general repair shops.
Component confidence: Companies that make their own components often know their products better than those who outsource component building. These companies generally offer comprehensive product support and quicker repair services for products bought through them.
Warranties: Most new forklifts come with warranties. The extent of these warranties varies among distributors and retailers.
Planned maintenance: Many forklift companies offer maintenance plans for purchase. The purchaser can often customize these plans to schedule maintenance service that fits their own work calendars.
How is the forklift powered?
Forklifts run on two different types of engines: electric or internal combustion (IC). Basic hand trucks and pallet movers are operated manually.
Electric motors: Forklifts powered by electricity are the most environmentally friendly lift trucks on the market. They have a higher initial cost due to the need for a battery and charger, though maintenance is considerably easier due to having fewer parts than internal combustion forklifts. They are best suited for indoor use.
Internal combustion motors: Heavy-duty forklifts are powered by internal combustion engines that operate on gasoline, diesel fuel or compressed natural gas. These forklifts are cheaper, but they incur fuel costs and are generally more expensive to maintain due to their many engine components. They are better suited for outdoor use.
Manual power: Pallet trucks operated by hand are best for small spaces and lighter cargo. These forklifts are raised and lowered by pneumatic hand pumps.
How comfortable is the cockpit?
In some industries, operators use forklifts for extended periods of time. It is important not to overlook operator comfort when choosing a forklift that will be used for long sessions.
Stand-up or sit-down: Forklifts have two types of operator stations: stand-up and sit-down. Stand-up operated forklifts are best for periodic use, and sit-down forklifts are better for drivers who work for longer periods of time.
Adjustable seats: Most forklift seats can be adjusted to fit operators. This feature helps accommodate almost any driver.
Shock padding: Shock padding helps absorb bumps in the landscape to make for a smoother ride. This feature is most important for forklifts built for outside use over uneven terrain.
Ease of entry and exit: Having a cockpit that's easy to enter and leave is also an important consideration, especially for forklifts that will be used by more than one operator.
Types of forklifts
Counterbalance forklifts
Counterbalance forklifts are the standard trucks most people picture when they think of forklifts. They can be powered by electricity or gas, and they are available in three- and four-wheel models. Carrying capacity and lift reach vary among makes and models. They are split into three classes: Class I for all electric motor trucks, Class IV for internal combustion engine trucks with cushion tires and Class V for internal combustion trucks with pneumatic tires.
Turret and VNA trucks
Turret trucks, or very narrow aisle (VNA) trucks, are lift trucks designed to work in narrow warehouse aisles. The lifting fork of a VNA truck is mounted on a mast that can rotate 180 degrees, allowing the operator to access pallets on either side of the aisle. Most of these are designated as Class II trucks.
Reach trucks
Reach trucks are forklifts built for height above all else. They may not be able to counterbalance heavier cargo loads at such heights, so their carrying capacities are generally lower than other forklifts. These can be either Class I, II or IV trucks.
Hand pallet truck
Hand pallet trucks are the simplest types of lifts to move pallets and materials across floors. Most of these trucks are operated manually with a pneumatic pump, though some models have power lifts. These are usually designated as Class III lift trucks.
Rough terrain forklifts
Rough terrain forklifts are built for outdoor use in difficult terrain. They have heavier, larger tires to climb over uneven surfaces like construction sites or agricultural areas. These are designated as Class VII lift trucks.
Work sites that can benefit from forklifts
Construction sites
Construction projects require many different construction materials like steel girders, lumber, bricks, concrete and more. Forklifts can keep these materials moving efficiently to wherever they are needed.
Warehouses
Warehouses store goods and materials that are mostly loaded on and off trucks for shipping. Forklifts are necessary to move heavy material and to reach some of the products stored on higher shelves.
Docks and ports
Shipping ports that load and unload cargo from ships will need forklifts to keep stevedores moving quickly to complete their jobs.
Airports
Loading and unloading cargo planes requires forklift operators to move heavy materials.
Farms
Pitching bales of hay, moving pallets of product, loading trucks with feed and numerous other tasks in the agriculture industry can be made much easier with the aid of a forklift.
Disposal and recycling centers
Moving refuse or dangerous materials that need to be kept at a distance is a daily consideration for workers at landfills and recycling centers. Forklifts can help these workers stay safe while moving heavy loads.
Homes
Not everyone needs to invest in owning a forklift, but many companies rent them, making them accessible for personal use. Forklifts can be useful for larger home projects, and they can be outfitted with extensions like a scoop for plowing snow or moving dirt.
Expert reviews for forklift companies

From its beginning as a one-room operation in 1945, Crown Equipment Corporation has grown into one of the world's leading suppliers of industrial forklift trucks. Headquartered in New Bremen, Ohio, Crown offers a wide range of forklifts as well as fleet management and automation technologies.
Basic forklifts: The FC and SC series are Crown's standard models of counterbalance forklifts. RC forklifts are three-wheel, stand-up models with a maximum capacity of 4,000 pounds and a lift height of 276 inches. The comparable sit-down SC forklifts offer both three- and four-wheel models with a lift capacity of 4,000 pounds and height of 295 inches.
Heavy duty forklifts: Crown's FC and C-5 series are the company's heavy duty forklifts. The electric FC forklift has a maximum capacity of 6,500 pounds and a lift height of 312 inches. The C-5 is an internal combustion forklift that can lift up to 6,500 pounds to a height of 294 inches.
Used and remanufactured forklifts: For purchasers who want to save money, Crown sells previously-owned forklifts at discounted prices. Crown also sells completely remanufactured forklifts that are backed by a Crown warranty. The remanufacturing program renews and recycles lift trucks to improve sustainability.
Financing options: Crown offers several financing options for their products. Leases, payment plans and other services are available for purchasing a Crown forklift.
Component manufacturing: Crown makes up to 85 percent of its forklift components in-house. This gives Crown a more complete understanding of the products they build and sell.
Best for: warehouses, agriculture professionals and anyone else needing material moving solutions.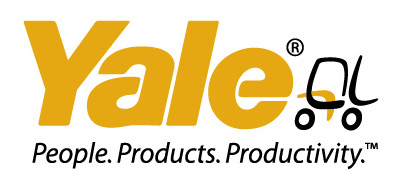 Yale traces its company history back to 1844 when it began as a lock manufacturer. Yale produced its first forklift truck in the 1920s and has since become one of the leading manufacturers of lift trucks in the world. Yale is now a full service dealer that operates as a single source supplier of forklifts, parts and fleet management solutions. The company has dealer and manufacturing locations across the globe with headquarters in Cleveland.
Three-wheel forklifts: Yale's line of three-wheel electric forklifts can lift up to 4,400 pounds with a height reach of 216 inches.
Four-wheel forklifts: The Yale VH and VM lines of forklifts are four-wheel models that lift between 3,500-12,000 pounds. Yale also offers four-wheel internal combustion models that run on diesel fuel or gasoline. These heavy-duty forklift trucks have models that can lift up to 35,000 pounds.
MR reach truck series: Yale's MR series of reach trucks have seven models that can lift from 3,000 to 5,500 pounds. They can reach heights up to 500 inches.
Product selector: Purchasers who are unsure which model they need can use Yale's online Product Selector. They can provide information about how they will use the forklift, and Yale will make recommendations based on these selections.
Full service dealer: Because Yale is a full-service dealer, it offers not only forklifts and lift trucks but also parts, repair services, fleet management solutions and more.
Best for: construction workers, warehouse workers, dock workers and farmers.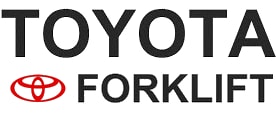 Toyota has been in the forklift market for about 50 years, having manufactured over 500,000 forklifts in the United States alone. Headquartered in Columbus, Indiana, it is a full service distributor and manufacturer of forklifts.
Diverse selection: Toyota has one of the most extensive inventories of forklifts in the industry. Counterbalance forklifts, reach forklifts, heavy-duty trucks and more are all available in electric and IC-powered models. Toyota's online comparison chart allows potential customers to select different forklift models for side-by-side comparison with an easy breakdown of each model's key features.
Finance options: Toyota Commercial Finance helps provide various payment plans for purchasers who need equipment. This service will help develop individual finance plans to make sure purchasers' needs are met. Toyota also has an online finance calculator to give estimates at different interest rates.
Maintenance plans: Toyota offers two maintenance plans for their forklifts: planned maintenance and full maintenance. Planned maintenance covers labor, and full maintenance covers both labor and parts. Quotes for these plans are available upon request.
Training: Toyota offers forklift safety and training solutions to purchasers. Team managers who want on-site training can request a quote online.
System of Active Stability: Toyota's System of Active Stability (SAS) is a system that involves rear stabilizers for lateral controls and mast controllers to keep forklifts from tipping.
Best for: construction sites, warehouses and shipping and receiving industries.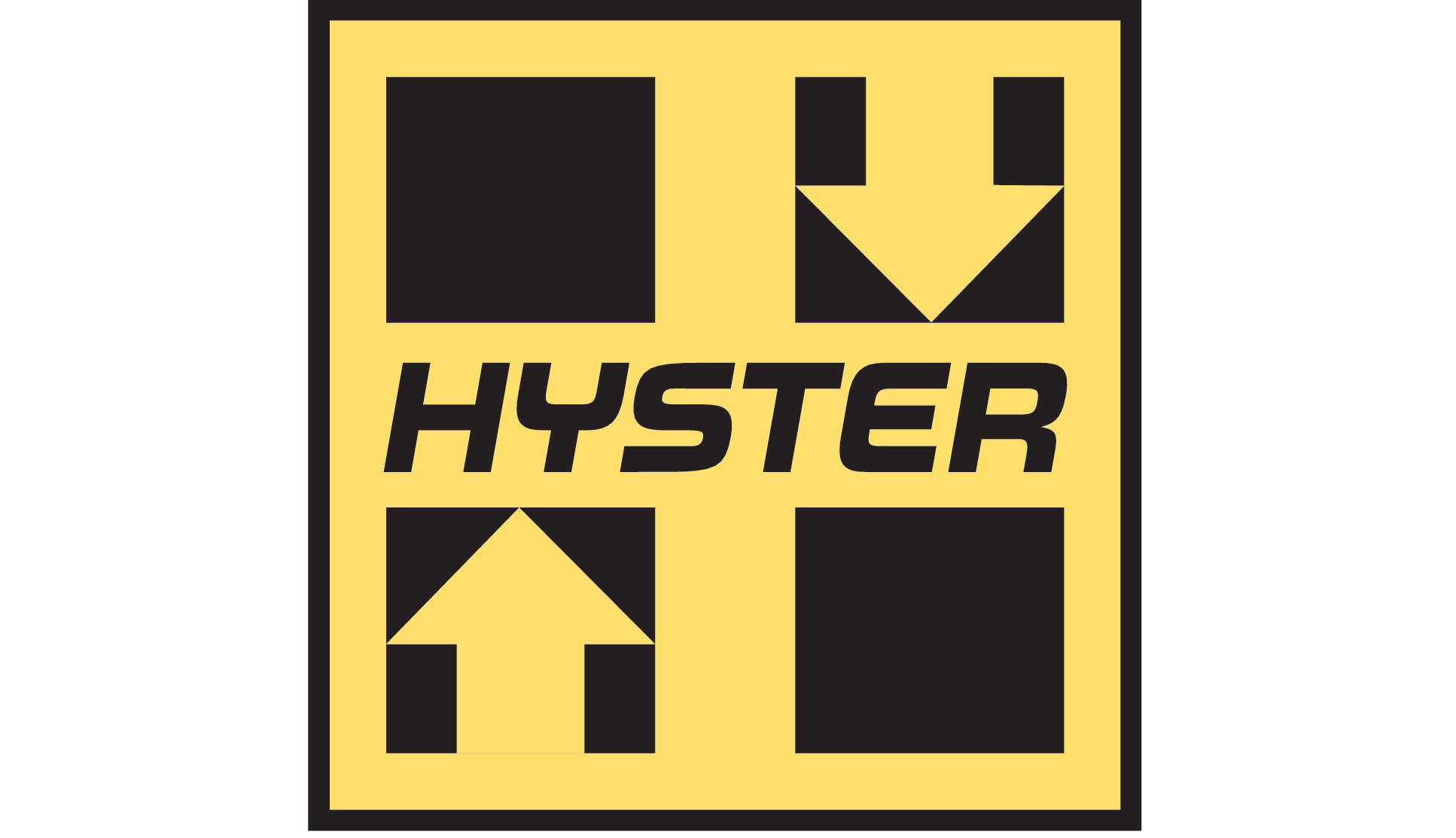 Hyster was founded in 1929 to provide durable lifting equipment and is now an international manufacturer and distributor of lift trucks. With distribution centers in over 130 countries, Hyster offers its comprehensive range of lifting equipment and solutions all over the world.
Full-range inventory: Hyster's line of products contains counterbalance forklifts, pallet trucks, reach forklifts, heavy-duty lift trucks and even container lifts. This range of products can suit any potential buyer's lifting needs.
Product selector: Hyster's product selector allows potential buyers to search products that fit their specific needs. Hyster makes it easy for buyers to enter information about their projects to find the right forklifts for the job.
Maintenance contracts: Buyers can also purchase a Hyster maintenance contract along with their forklifts. The regular maintenance contract covers inspections and basic adjustments.
Used forklift program: Hyster sells used forklifts, as long as the trucks pass Hyster's rigorous quality test. The Hyster Approved Used program grades its trucks as either bronze, silver or gold. Bronze denotes a value-focused purchase, silver balances cost and reliability and gold are "good-as-new" refurbished forklifts.
Environmental initiative: Hyster is focused on being an environmentally friendly company with lift trucks built to reduce emissions and recycle energy. They are built for efficiency and fuel economy without compromising power or effectiveness.
Best for: warehouses, shipping and receiving locations, construction sites and anywhere else that requires heavy lifting.

Named for its founder, Joseph Cyril Bamford, JCB is a privately-owned multinational manufacturer of construction machinery. JCB began building tipping trailers for the agricultural industry in 1945, and it has since expanded to open 22 plants on four continents with over 750 dealers throughout the world.
TLT 30D: The TLT 30D Teletruk is a counterbalance forklift with a telescopic arm that extends for maximum forward reach of 131 inches. It can lift up to 6,000 pounds to a height of 192 inches.
TLT 35D: JCB's TLT 35D forklift is a telescopic counterbalance forklift. It can lift up to 7,716 pounds to maximum height of 172 inches. It is available in standard two-wheel or in four-wheel drive models.
Military-grade equipment: JCB's military forklift is the 527-58M light capacity rough terrain forklift. This machine is built for maximum maneuverability in any landscape. It has a lift capacity of 5,000 pounds and a lift height of 228 inches.
JCB Finance: JCB Finance offers customizable payment options tailored to customer needs. They offer quotes quickly, and their quote approval rate is 80 percent.
Service packages: JCB offers numerous service packages for their lifting equipment. The Genuine Service package covers standard labor and regular maintenance parts and materials (lubricants, grease, fluids and filters). Planned Maintenance packages allow purchasers to set their maintenance schedules themselves. JCB also offers extended warranties for their products.
Best for: agricultural work, shipping and receiving stations, military work and construction.

Komatsu is a Japanese manufacturer of mining, military and construction equipment that was founded in 1921. Komatsu America, located in Rolling Meadows, Illinois, started marketing Komatsu products in 1960, eventually establishing operations in the United States in 1970. Products include loaders, dozers, excavators and forklifts.
Extensive forklift lines: Komatsu's IC forklifts are standard counterbalance forklifts that are available with cushion or pneumatic tires. Komatsu also sells VNA forklifts and electric forklifts, as well as a full line of parts available for purchase.
Dealer network: For fleet users with many different locations, Komatsu's dealer network can accommodate most any location. Komatsu National Accounts can provide a comprehensive program of sales and support to fleets and businesses around the world.
Service and warranty: The Komatsu Customer Advantage Plan Warranty is the company's standard plan. It includes 24 months (or 3,000 hours) of standard warranty coverage, 60 months (or 6,000 hours) of drive train coverage and 60 months (or 10,000 hours) of coverage on wet disc brake systems. Custom plans are also available for purchase in case customers want to set up planned maintenance service.
Komatsu Financial: With extensive options for financing new and used forklifts, Komatsu Financial makes it easy to establish custom payment plans to meet customer needs.
KOMTRAX: Komatsu's KOMTRAX system is a feature exclusive to the company. With KOMTRAX users can remotely check the systems of their forklifts. KOMTRAX can also send abnormality codes to Komatsu's maintenance department to expedite service response time.
Best for: warehouses, construction sites, shipping and receiving jobs, forestry work and agricultural work.

CLARK Material Handling Company was founded in 1903 and built the first gasoline-powered handling truck in 1917. CLARK is a privately-held company with its headquarters in Lexington, Kentucky, and distributing and manufacturing locations around the world. CLARK estimates there are at least 250,000 CLARK trucks operating in North America and 350,000 lift trucks operating worldwide.
IC forklifts: CLARK's line of internal combustion forklifts are available with cushion or pneumatic tires. The most basic model can lift from 3,000-4,000 pounds, and the heavy-duty models can lift up to 18,000 pounds.
Electric forklifts: CLARK's line of electric forklifts have lift capacities ranging from 3,200 to 10,000 pounds. CLARK's narrow aisle and turret trucks run on electricity.
Walkie Pallet lifts: CLARK has a line of pallet trucks that the operator uses while walking for moving pallets short distances. These trucks can lift 3,000-8,000 pounds.
Financing options: CLARK offers a wide variety of financing options for their forklifts, from short-term rentals and long-term leases to customized repayment plans.
Planned maintenance: CLARK's Planned Maintenance program covers inspections, lubrications, oil, changes, filter changes and minor adjustments. CLARK also has an online inspection checklist for users to consult before maintenance.
Best for: warehouses, construction sites and shipping and receiving areas.

Linde is a market leader in the European material handling industry. Linde's global sales and service network has offices in over 10 countries around the world. Linde switched its production focus from diesel engines and tractors to industrial trucks and hydraulics in 1959, and now the company produces forklifts designed for warehouse use.
H20-H50 new standards: The standard features on the Linde H20-H50 have been recently upgraded with a new engine that lowers emissions and increases efficiency, curve assist automatic adjustment for turning corners, lower noise displacement pump and a new ergonomic cockpit design.
Dynamic mast control: Linde's dynamic mast control system automatically compensates for swaying movement when lifting cargo to greater heights. This system helps minimize cargo sway and reduces the chance of damaging the cargo or the lift when stacking materials on tall shelves.
H100-H180 heavy trucks: Linde's heavy lifting forklifts are the H100-H180. These trucks can lift in the range of 22,000-39,000 pounds. They also feature optional elevating and rotating cabins to increase visibility when carrying heavy loads.
Linde robotics: The Linde-MATIC product line consists of a pallet stacker, a pallet truck, a tow tractor and a counterbalance stacker. These automated trucks are equipped with navigation lasers, 3-D safety cameras and man-machine interface to program work patterns. Linde's robotic trucks cooperate with human workers to improve warehouse efficiency.
Linde approved trucks: The Linde approved trucks program refurbishes and remanufactures rented Linde trucks that have returned after the operator's lease ends. This way, Linde keeps careful track of a forklift's history to better ensure quality before rebuilding and then selling it.
Best for: warehouses and indoor shipping and receiving locations.

Though the Unicarrier brand has only been marketed recently, the company's history extends back to 1914 and involves three companies: Barrett Industries, TCM and Nissan Forklift. Through a series of acquisitions, Nissan Forklifts (which purchased Barrett Industries in 1988) and TCM joined Unicarriers Group in 2012. They consolidated the Barrett, TCM and Nissan Forklift lines in 2015.
Platinum II: The Platinum II is an internal combustion powered forklift designed for warehouse and indoor use. It has a lift capacity of 3,000-8,000 pounds and is available with cushion or pneumatic tires.
GO4 and GO6: The GO4 and GO6 are both internal combustion, heavy-duty forklifts with pneumatic tires designed for outdoor use. The GO4 has a lift capacity of 8,000-10,000 pounds, and the GO6 has a lift capacity of 15,000-17,500 pounds.
Electric trucks: Unicarriers has several electric rider trucks in the Platinum series. The Platinum TX, SCX, QX and BX are all powered by electricity and designed for indoor warehouse use with varying reach and carrying capacities.
Professional training: Unicarriers offers operator training from world-class instructors. Unicarriers also offers program training for managers to better communicate with their drivers and training for the service department. The company provides a detailed curriculum for their training program to comply with OSHA standards.
Standard warranty: Unicarriers backs their forklifts with a 2-year, unlimited hours warranty. This warranty comes standard on Class I, IV and V counterbalance forklifts.
Best for: warehouses and other indoor use.

Mitsubishi Forklift Trucks is the brand name for a wide range of material handling trucks built by Mitsubishi. The company was formed in 1992 after Mitsubishi partnered with Caterpillar, Inc. Now Mitsubishi Caterpillar Forklift America (MCFA), Inc. is one of the leading manufacturers of forklifts in North, Central and South America. MCFA has its headquarters in Houston, Texas.
Electric counterbalance forklifts: Mitsubishi's line of electric counterbalance forklifts come in three- and four-wheel models. They can lift up to 6,5000 pounds.
Internal combustion lifts: Mitsubishi's line of internal combustion forklifts can lift up to 6,500 pounds for the basic model and 15,000 pounds for the heavy-duty models. These lift trucks are available with cushion or pneumatic tires.
Associated brands: Mitsubishi has partnered with other forklift brands like Caterpillar, Jungheinrich and Rapidparts Inc. This gives Mitsubishi access to a number of different material handling solutions for all types of jobs, from warehouse stacking to heavy duty construction work.
Financing options: Mitsubishi offers multiple financial options for payment plans and low-interest rates. Local dealers will have these plans available for customers.
Forklift safety training programs: Mitsubishi forklifts offers several operator training programs that cover everything from forklift fundamentals to more advanced load handling techniques.
Best for: warehouses, construction, heavy duty work and any sort of job that requires heavy lifting.

Hyundai forklifts are built by Hyundai Construction Equipment America, a division of Hyundai Heavy Industry. This division was established in 1991, and it is headquartered in Norcross, Georgia. HCEA offers a full range of heavy construction equipment.
Electric forklifts: Hyundai builds both three- and four-wheel electric forklifts. These models have a lift capacity range of 2,000-11,000 pounds.
Internal combustion forklifts: Hyundai's internal combustion forklifts are available with cushion or pneumatic tires. Lift trucks with cushion tires have a lift capacity range of 3,000-6,000 pounds, and the pneumatic tire models have a lift capacity range of 3,000-16,000 pounds.
Narrow aisle forklifts: Hyundai's range of narrow aisle forklifts have a lift capacity of 2,000-6,000 pounds. These forklifts are driven by stand-up operators.
Heavy-duty lifts: Hyundai's range of heavy-duty lifts run on diesel fuel. They are designed for outdoor use and have a lift range of 3,000-55,000.
Hi-Mate remote access system: Hyundai's Hi-Mate system allows users to monitor their forklifts and check diagnostics for the forklift's hydraulic systems, engine and electric systems.
Best for: construction, warehouses, docks and shipping and receiving sites.
Compare Reviews for Top Forklift Brands

Yale
Read Expert Review

With company roots reaching back to the 19th century, Yale is a global manufacturer and distributor of forklifts. Yale is a full-service dealer that can function as a one-stop shop for repair and parts service for their forklifts.
Disclaimer
Information in this guide is general in nature and is intended for informational purposes only; it is not legal, health, investment or tax advice. ConsumerAffairs.com makes no representation as to the accuracy of the information provided and assumes no liability for any damages or loss arising from its use.