Lakeland Toyota
Lakeland, FL
Consumer Complaints and Reviews

I called and talked to a salesman named Randy and inquired about a older used Prius, 1 owner low miles and a price we could afford. I told him our problem that my health has been bad and I needed something affordable and in good condition. We agreed to come down next afternoon, 8/2. We got 2 emails confirming we were coming down. It is 80 miles away. We had discussed financing and everything. We were only interested in the 2004 Prius with 68k miles for $4550. I called before we left they said he was with a customer. I said I wanted to make sure it was still available but they just said they will tell him. We got there Randy wasn't there, gave us to another salesperson. She told us that car wasn't available. It apparently was a bait car. It was sold a while ago. They drove us 160miles round trip and in my health for nothing. SCAM.

On May 10 2017 my husband and I went to the dealership to have our 2013 Avalon serviced before making our trip back to Illinois. The week before we called in for this appointment. When we arrived we were told we did not have an appointment but to come back at 1:30 and they would service our car. When we came back we also wanted to look at the new RAV4s in stock. Our salesman Dale was very helpful and brought out a hybrid. We were not interested in a hybrid. We told him exactly what we were looking for.
The next day he called and said he had a vehicle meeting what we wanted. We went back to the dealership to see the vehicle without an appointment. The vehicle was everything we wanted less a few things but we started to deal on that vehicle. Dale showed us the workup price including tax title license etc. It was a good deal so we took it. He brought us in to finalize the deal with someone in finance even though we were paying cash. This individual printed all the paperwork out and we began signing until I noticed the price was different from what Dale quoted. He gave us some excuse and by that time we were at the dealership for a few hours.
The next day he called and said we owed an additional 1,000.00. We were not happy campers but wrote the check out. Now this is July 8 and we still have not received the title and license transfer. Nobody including our salesman did not seem to want to help us find out what the hold is. In an attempt to get some help we found a very nice individual that pointed us in the right direction. After reviewing our paperwork she told us that the ball was dropped beginning with the salesman, finance man, and everyone in between. The temp on our car which is our second temp expires tomorrow. I called tags and title 5 days ago to let them know we would need another temp. We do not have our third temp and the second temp expires tomorrow Sunday.
I just hope and pray to our Good Lord that nothing happens while we drive on an expired license temp. I guess we will call again Monday to see what is happening and BEG for another temp. Personally I believe we should be reimbursed something for battle duty. We are so tired of this sales we do not even want the vehicle anymore. If we could trade this in for what we paid for it we would. Any offers?

In this place the Seller Jose ** and Daniel ** manager of finances sold me a Toyota Camry 2009 in poor mechanical conditions. In 8 months go 9 times and Jeremie ** manager of this people. He and they do bit have responsibility about my problems with this car. They cheated, fraud me in very disagree with this BUSINESS. Toyota of Lakewood in Bradenton, Fl.

I bought a black 2011 Toyota Venza from these animals. 2 days later I washed the car. I realized that the running board, the hood and the front bumper was all scratched up. I returned to Lakeland Toyota with the car. Pointed out all the issues I have with car. The managers told me there's nothing they can do because I bought a used car and the scratches and scrapes comes with it. I was so shocked because when they were swiping my credit card there were no scratches. When they were taking down payment... Don't ever, ever, ever, ever, ever do business with these animals. They have no regards for you after you signed that paperwork. You are on your own. They don't return phone calls and they ignore your messages.

Received letter from Lakeland Toyota offering us 120% Kelley Blue Book for our 2015 Camry. My husband and myself went in on Thursday. Spoke to James **. We purchased a truck from James a year ago. He is excellent! We worked with James that day (4 1/2 hours) along with a finance person Jason. Due to way we were spoke to by Jason we left. Next day spoke to James by phone, explained what it would take for us to purchase another vehicle. James said would call back. When James called back, explained to my husband we had the deal and the paperwork was in his hand, to come in.
When we arrived James had another customer so he gave us keys to new vehicle to bring to front of showroom. We returned to showroom, sat down and someone named Clyde then came to table and took us into room and started to give us sales pitch base on totally different vehicle! We explained we already had deal. Clyde stated the deal was for an XLE not Limited that James said it was on. We left then. This was a dog and pony show to say the least. A total waste of OUR time! James was told ok on our deal by finance department knowing that once we arrived they (finance dept) would slip in another vehicle instead. Sad they would treat their own people that way as well as a long standing loyal Lakeland Toyota Customer!
How do I know I can trust these reviews about Lakeland Toyota?
852,533 reviews on ConsumerAffairs are verified.
We require contact information to ensure our reviewers are real.
We use intelligent software that helps us maintain the integrity of reviews.
Our moderators read all reviews to verify quality and helpfulness.
For more information about reviews on ConsumerAffairs.com please visit our FAQ.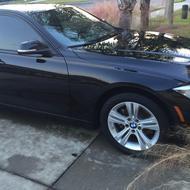 I purchased a car recently from Lakeland Toyota and was very pleased with my experience. My salesman was Ben. I had an idea when I made my appointment the exact couple types of vehicles I was interested in looking for as well as certain features I wanted in the vehicles. When I went to the dealership I was greeted by a very friendly staff. I was even offered lunch. I am a previous Lexus/H2/BMW owner and this is usually only typical at high end dealerships. Ben was right on time for our appointment and had already picked out a few vehicles to show me, so I was not kept waiting. Ben was very knowledgeable in any questions I had.
The dealership actually had two almost new BMWs in the exact model/features/colors I had been interested in. Two other vehicles I had mentioned I liked online just the evening before were already sold by 11am when I went it, this said a lot about the quality/pricing of their used cars to me. I was also interested in looking at some brand new Toyotas. However once I saw & drove the BMW (2016 blacked out 3 series) I knew I had found my car. They were less in price in comparing same model/year/mileage/features at other local dealers online. The rest of the process was pretty quick doing some financing and paperwork/car detailing. Ben did not leave me just hanging sitting there waiting. He very frequently checked on how the process was coming along (after he had done his part) and kept me updated.
The sales manager also came over and introduced himself and offered me lunch. When we were finished, I had my other vehicle with me that I was not trading in so they were courteous in offering and driving my new car to my house for me. Even in the past with my other vehicles I had to go all the way back to those dealerships to pick my new vehicles up, due to the same situation. Ben went above and beyond to make sure I was a happy customer and to help in any way he could. I highly recommend him for your car needs.

The sales staff went above and beyond to try to get us the truck we wanted for the price we wanted to pay. They gave us fair value for our trade in as well as discounts. The salesman Ryan ** even bought my grandson a kids meal from Wendy's when he got hungry and offered to buy for my husband and myself also. There was a lil mix up but when we went back and talked to Mr. ** he was able to get everything all straightened out and everybody was happy... especially us! I would recommend this dealer as well as this salesman to anyone looking to buy a new (or used) Toyota!!!

Me and my husband purchase two pre-own vehicles from them. They failed to provided us with the carfax from his Honda 2012. This vehicle was in a serious car accident and they didn't mention it to us. They told us to purchase unnecessary warranties for vehicles that already had manufactory warranties. All the transaction was very dishonest in their part. We walked in there having excellent credit, no need for them to lie to us.
Also when we went back to give them a chance to explain the carfax on the Honda, they acted like they didn't know. LIES!! MORE LIES!!! They didn't even want to take the car back, even when we offer to purchase a new Toyota. And we have credit!! Unbelievable. We went to a different dealer and they sure did help us. That dealership pretty much corrected the wrong doing of the Lakeland Toyota. Toyota's are great, just don't buy them at the one in Lakeland. Very dishonest people. We gave them chances to fix the problems but their lies were bigger. The sad part is that it was very unnecessary. We have down payment and good credit. We purchase 2 vehicles in February and Kia Soul 2014 and a Honda 2012.

I am writing this review because my experience was the worst business transaction I have ever had! First car is advertised at $11,500 for a Honda CRZ EX with 25000 miles. I call to set an appointment for a test drive. I get there 3 days later and they throw me the keys and say, "It's in back." I walked up to this car and it was filthy with used soda cans in the cup holders, change and garbage all over the stained carpet and seats, and it had a donut on for a tire! Lol WOW! Then I drove it and it drive well. I foolishly decide after doing some research the value of the car blue book is between 12 and $15000 so I explain that this vehicle needs to be cleaned, inspected up to specifications, and etc, etc. I buy the car. When said and done I was charged on the breakdown sheet 1800 for reconditioning and the price was listed as $12500. I was like the car is $11500.
Ben the salesman told me that I was given the $1000 discount that was posted online and deducted the price to $11500 which is what it was being advertised as. So all this after driving 2.5 hours to Lakeland. When all is said and done it came to $15000. Unbelievable after my car was just totaled by a teenager on her phone. Also the car had a lien on it still from the previous owner. So I go home and have to come back the following weekend again driving 2.5 hours to get there because the reconditioning and lien. So I call the place asking if I can speak to the manager 3 days later. NO RETURN CALL! I ask the salesman Ben to send me the original advertised price from online he says, "Hope sorry we took it down cause it's sold." He knew I was having someone look at the paperwork and refused to send me the online ad.
I called the man I originally set up the appointment with for the test drive. He is not returning my calls neither is the manager and neither is the salesman! This is very bad business. The owner of this place is Chris Doherty and ensure he would love to hear how people are being treated. I have to go back there on Saturday to pick up my car and I will be requesting the list of so-called reconditioning on the 96 point inspection that were actually repaired or even addressed on this car however I don't even want to go back there due to the rude and unprofessional behavior!
I would never in my life recommend this dealership! Look at all the reviews! This place is a bad choice and I will be reporting them also to the Better Business Bureau! I can't wait to see who will be dealing with me when I pick up the car since they ripped me off like $1500 and won't return my phone calls even though now they haven't property in their lot!??

After looking at countless 4Runner online, I decided to reach out to Lakeland Toyota regarding a 4Runner they had for sale. I called and asked about price and was asked what I thought was a good price for that vehicle. I explained that I wanted to pay $23k out the door for said vehicle and the salesman (Bill) said that he needed to talk to his manager and confirm. He called me back 10 minutes later and said that they agreed to that price. Being who I am, I once again said to the salesman (BILL), "This price is out the door correct? No extra fees, no tax, no nothing. Out the door." I was given the Okay and told to come in and that it was all good. I went in the next morning, dealt with a different sales rep because the original guy wasn't there. He came back to me and said that the sales manager said that they couldn't let it go for less than $25.5K. This is a sharp contrast to the original agreed upon price.
I talked to the sales manager for 10 minutes and he said that was the price and they couldn't go any lower. This is where I call BS! They agreed to the price. They got the sales rep on the phone who agreed to the price then said it would cost $2k more. This has nothing to do with said sales rep (Bill) and everything to do with the low-life sales manager who was trying to squeeze a few more greenbacks into the company's piggy bank. If you read the reviews on Cargurus, Carforsale as well as Consumer Reports, you will see that this store has a history of doing the same to everyone. I contacted a local news reporter who will be investigating this store. Can't wait to see what they turn up. Shady store. Shady store. Stay away and check Consumer Affairs as well as the Better Business Bureau to see all of their mishandling. Buyer beware!!!

What a horrible experience. My wife and I were lured by online pricing that was far below other dealers. If you see a vehicle with a low online price, BEWARE. When you arrive, the price of the vehicle seems great! However, this dealer, in addition to the dealer fee, charges the buyer a recertification fee and reconditioning fee that includes a fee for the time it sat on the lot. All said and done, the fees above the online price totaled $2,300 before tax and document fees. We went in and negotiated the vehicle price down to $13,200 from $13,900 and we're hit with a grand total of $16,900 after all fees (not including add-ons you typically see when I'm with a finance manager). Needless to say, we immediately drive elsewhere and were able to make a deal, on a better car with lower mileage and more options, for $2,000 less. Stay away!

I bought a 2008 Chevy HHR on 2/1202016. I came to the dealer at 4:00 and test drove the car. After some discussion we agreed on an out the door price of $7,100.00 out the door with me paying 430.00 in tax above the financed price to allow for the payoff of my totaled vehicle to Grow Financial. I was told that the papers were being readied and we would have it finished after some two hours. I explained that I had to leave and return the next morning. I was told it was almost done after another two hours. Still not done. A second salesperson apologized and said it would be done soon and please wait a little longer. Now 8:00 and it was almost done and he was having the car washed.
Finally 8:30 and the papers were ready. I was first told they needed my credit card for the $430.00 tax I was to pay then he laid out two foot long contracts for the car with a total of 8,430.00 would have taken care of the payoff of my which Grow Financial payoff as discussed with salesman #1. Being four hours late on my medication I happily signed and went on my way. I later found that the $430.00 charged on my credit card was not credited to the sale and after I read what I was charged above the out the door price $688.00 pre-delivery service charge. I suppose it was that car wash used to keep me waiting a little longer.
I returned to Lakeland Toyota and was told the $430.00 was just an oversight and they returned the charge to my card but no excuse for the charge above the agreed price. I gave this dealer one star only because that was as low as I could go. I was forced to take a signature loan to cover the ripoff by this dealer. Beware of the stall on the paperwork. It's there to soften you up for the ripoff.

I was trying to buy a lexus sc 430 for the price they listed it for at first was less than $8,000 because of very high mileage on the car. I asked for over 1 week "what color was the interior". No one knew. They said it was in the shop. Still couldnt get an answer like they were hiding something. 1 week later 2 different salesman there tells me it was sent to auction because of the high mileage and it is no longer available. Next thing, I know it is on 4 different sites by Lakeland Toyota for sale but the price is now $12,600 - way overpriced for a car with 196,000 miles on it. I should have known better. Their other reviews had similar experiences with them. I wont be buying from them anytime soon. The car is still listed after they told me. Also they forgot to take the listing down 3 times. They told me at least 3 different stories on the car. Even after the car is still up for sale they tell me it was sent to auction? They also charge 2 different fees to buy a car from them?

We bought a NEW 2015 Toyota Corolla last year and after finally closing the deal we were happy to finally own a NEW car, but after a month or 2 we broke down. We managed to get it into Lakeland Toyota and they gave us a rental. The next day they called and said it was all fixed. Cable came loose so we picked the car up and after another week we were back in the shop again. This time they reset everything on the computer. Naturally we were upset and started researching the Lemon Law. Why have a brand NEW car that has to be reset from time to time? Law is 3 tries and you're out so after cussing and discussing we left with our fixed car once again.
A week or 2 later... Yep, back in the shop. This time they called the professionals and changed out the whole computer. TADA! Screaming, yelling and time from work but it was fixed and we had no more problems. This year Lakeland Toyota called several times, insisting to trade in for another NEW car so we thought. A NEW car without all those worries we had with the one we had. Asked the salesman what are the chances of going through it all again? He said slim to none. Snowball's chance in hell. So we went for it. Got a 2016 Corolla, little more payments but we finally got rid of the headache.
3 weeks passed and my wife called broke down in the middle of town. I took off work to help her and we sat waiting for a tow. YEP. Back in the shop with our 2016. Wife pissed, I let her go at it. The gentleman who came out to get the info on the car said "It's just a car. Let us figure out what's wrong first. Chill." I wanted to knock his face in. It's not just a car. It's my wife broke down in God knows where, me taking off from work and dealing with this crap all over again. Well, after another rental and another day it was fixed. Had to RESET Transmission??? UHG! Yelling and screaming some more, my wife even walked up to the salesman who sold us the car and told the client he was with about what we were going through, I don't care. I would chase everyone away if I could, we finally left with our car.
A couple days later we went out to eat and upon leaving to come back home, in the middle of a 6 lane intersection the car STOPPED. YEP! Back on the tow truck and back to the shop. Now we have told them several times about the first car and told them to just swap out the computer, but they say it's a protocol thing that they have to follow. Well, this will be 2 times and I bet if we go in a 3rd they will replace the computer then and I will go off on them. As of now we are in a rental again waiting for a tech to come look at the car. Why can't we just have a Brand New Car with no worries? This is not what we sat in the showroom for making a deal. Satisfied? Hell no. If I get through this one I will never go to Lakeland Toyota again or send anyone there. I'm done no matter what the outcome of this will be.

I plan to purchase a Scion FR-S and found one at Lakeland Toyota on Autotrader. I communicated via the internet with someone named Angeli and asked only one question, "what is the dealer fee?" It is printed on every sales contract and everyone in the sales department knows or should know what it is. I asked 4 times and Angeli would not reveal that information unless I spoke to an internet sales manager. Based upon this experience without even walking into the dealership, I would not recommend them.

We saw several cars online that we wanted to look at. As soon as we got there I told them what we wanted and what I wanted in payments and so on. Salesman kept trying to sell us cars that were higher than the ones online. I kept telling him no. Finally, see the car we wanted online after an hour of him trying to persuade us. Then we agree on the car and they tells us the price is 13,999 and I said, "No it says it's 9,500 online". This is a way to pull people in off the street so they can sell you something else. After 6 hours of sitting there, not one time offering us a drink they tell us that they ran into a snap on the loan. I will never go back there and I will never refer my friends.

I live in Ocala, Florida. Drove 2 hours to get to Lakeland Toyota. The salesman had a Camry that we liked. My wife had been in a wreck a couple of days earlier that totaled our first Camry that was six months old. So we went down to Lakeland and drove over to look around the lot. The salesman gave us a Camry just like the one we had before just different color, no wireless key access and no paint or fabric conditioner, same warranty. Ocala Gave us a 2014.5 Camry for 20,900 and they wanted 24,000 for the same car with less on it. I felt like we were taken advantage of. I drove a rental down to Lakeland looking for a deal and got a car I could have paid 3000 less for in Ocala. Shame on me. But you would think if you could buy it for 20,900 in Ocala why can't you buy it in Lakeland for the same amount.

I purchased a used car from Lakeland Toyota three years ago. I went in to trade the car in and was unsure if I wanted a new Toyota 4 runner or a used one. I compared a great selection and decided on the new one! I spoke to everyone in the dealership and found all to be very easy to do business with. The financing options were very transparent and straightforward. I was in and out of the finance option in under 20 minutes. I highly recommend this dealership.

Went in to see a car online that we were interested in, was told when I got there that the car was sold (obviously a tactic to get you in). Afterward I told them that was fine and told them to let me look at other cars within my price range. I had already been pre-approved through my credit union so I knew how much I could and wanted to spend. I told them I did not want my credit ran. Long story short, I saw a car like the one online that I wanted with a little more miles - same model and everything and it was more expensive (which was beyond me). We tried to negotiate and they would not budge very much. So then they started convincing us to buy a new car (did the whole salesmen pushy thing). They would tell us sign in here, do this do that, without explaining; they promised a million things about the monthly payments and interest rate.
Anyway we fell for it because it sounded great to get a new car and be within our budget and interest expectations (stupid on our end). So by this time 4 hours had passed and we were extremely hungry including my 2-year old daughter and nephew so we told them we needed to go eat and we would come back. Of course they did not like that idea so they told us they would get lunch for us (an hour later); they bring it to us, fine. Then we get to the financing part (5 hours later) and the monthly payments were way out of our price range and the interest rate was ridiculous. Needless to say, more pushing and trying to convince etc., but by this time we are 6 hours into this; I am tired extremely annoyed and getting angrier by the minute. We kept telling them we wanted to buy a car but the new one was looking to be way more out of budget. They ignored us and kept pushing the reasons why we should and needed to by this new car.
Finally I got extremely annoyed and up and left the office and left my husband there. They ended up finally showing him a car we wanted with 20k miles in it within our budget. My husband then comes over to our car (where I had gone) to tell me about this deal. As soon as I heard it I got even more pissed and told him we needed to go right now. Why THE HECK wouldn't they offer me this deal from the get go? 6 hours later when I am beyond angry and annoyed you offer me exactly what I was looking for when I came in! And to add on top of that, my husband gets in the car and proceeds to tell me that the General Sales Manager (which was soooo rude to us from the moment he walked into the financing office) ended up telling him (when I walked out) that if we weren't buying a car, we needed to pay him the 33 dollars he spent on our lunch. WOOOOWWWWWW.
First of all, we did not ask you to do that - you were just so scared to lose a sale that you didn't want us to go out and buy our OWN food! UGH. No respect for people's time, they have their own best interest at heart (because if they sell new cars they get incentives). So forget that I just wanted to come here and get a car within my budget, let's just ignore what the customer is SAYING and push my OWN agenda. They would have scored a sale ASAP had they listened to what we needed and wanted from the get go.
Word of ADVICE to whoever hires for this dealership...start hiring salesmen that listen, that can relate to people, that respect people, that understand the difficulties of buying a car and care about making it a smooth process for people. A person people can trust OR AT LEAST hire a trainer that instills these values in them. Definitely not a customer-oriented place, will not ever go there again or recommend it to anyone. Only thing I can say is that I know now what to do and not to do. I definitely learned my lesson and am extremely happy that I did not buy a car!

I purchased a used 2012 Corolla on 2-3-2015... Such pressure... Went in to look and walked out with a car. Salesman is pushy and gets agitated when you want to leave... They took my car to have it appraised. Then the fun began... They kept at me for 8 hours would not give me my keys until I agreed on deal, which I did. Mind you I haven't bought a car good car in 20 years. Said everything checked, car clean. Day after I bought it tire inflation light came on... Ok... No big deal... Had to fill tires every other day. Go in for 5000 oil change and nails in both tires... Then asked about the 2nd key I was promised and was told it would be 24.62... Take it to the service manager and he says it will be 98.00 to cut the key. So I will do without it... Bought a Warranty package for 1400.00 bumper to bumper and was told I didn't have road hazard coverage... So consumers beware...

My wife and I had the worst possible experience I could imagine with a dealership at Lakeland Toyota. It started with a phone call, from the dealership offering a great deal if we bought that day. We did not seek out a car as we were fine with the vehicle we had, however, with the offer we had an idea of a deal that would earn our business. I specifically asked to speak to the sales manager and gave the criteria that I would show up for and it was the only way we would do a deal. I provided my information via a credit app and he said I qualified for the deal they were offering. I told him my payment that I was comfortable with, 550. He said he could make it happen but had to confirm the condition of the vehicle we owned that they called about for the deal, if we brought the vehicle in we would have our deal in 30 minutes. The vehicle we bought new, owned for 18 months only, had 10k miles on it.
The trade would work according to ** the sales manager we had been dealing with so far after we arrived at 6 pm. His supervisor ** had been working on the deal. We were told that it would work, thus I waited, and waited, and finally at 10pm with much back and forth and me going up to 600 for the very good deal we would be getting, I was told we couldn't get the deal as we requested and I said it was time for me to leave. The shock on their faces that I would walk on the deal was humorous but I stressed that I did not need a new car and we were fine with the one we had. I was driving away when the sales manager came running out, we have the deal!!!
So I came back in and spent another hour and a half to get the paper worked signed. Leaving with the new car at 11:30pm with a deal at 599 with no money down. I spent 5 minutes ensuring with the finance guy ** the deal met my guidelines and the payment was set. He assured me it was, but my wife had to sign the deal also, which was news to me but a small hurdle. I was happy with the deal and felt good about it though everything was so difficult getting to the deal. I asked ** for a specific time to show up for the final deal paperwork the next day, which he said to call and let him know when we were heading over and he would be ready. I called and he said we were good to go and he would see me soon.
We arrive at the dealership and are waiting a few moments to go to the table with **. ** is near by and is about to take another customer in front of us though he said we were next and this was planned the night before so I spoke up quickly. I had already spent 5 hours I would never get back the night before so I politely asked for us to be taken care of, as previously agreed upon. He agreed and we were on our path. We are at the table at 6-ish with ** and I was satisfied the deal met with the plan my wife and I had and was guaranteed by the many managers and sales person at the dealership, but the deal had drastically changed.
650 payment and now 1000 down, first time I had heard these number and I had signed paper with a different amount the night before, I was livid. I just spoke to this guy and he knew my very specific arrangement and he did not bother to mention such a drastic change on the phone before I showed up. I explained my frustration to ** and said I want my keys that I was finished with this nonsense. He then hurried to the sales manager area to try and fix it or so I thought. 30 minutes later, a sales manager named ** came out to speak to me and explained that the manager, **, that had made the deal was the only one that could make it work but he was off today.
I said in a much louder voice that this was very unacceptable because I could have been told this prior to coming in and was not and the deal was not met as I was guaranteed it was. He then said I had no right to raise my voice. I quickly explained that a failure in customer service of this magnitude is a very good reason to have a heated discussion with a customer service individual. I then asked again for my keys and again was met with shock that I would not take a deal that was not what I asked for or was promised. I was livid, but not near as livid as my wife. My wife, who still had a key to her vehicle went to the used car lot and pulled our car up and I demanded my plate back from the car we were purchasing.
This was the worst experience I have ever had and VERY STRONGLY RECOMMEND EVERYONE AVOIDS LAKELAND TOYOTA. Liars and crooks a plenty. Many hours spent listening to lies, never getting what I asked for, and the complete lack of customer service is mind blowing!!!

You may want to think again before taking your hard earned money before going to Lakeland Toyota to buy a car and whatever you do before you purchase stick with your gut instinct at all times. The sales associates are manipulative, fast talkers, persuasive, and demanding as far as your signatures. My experience, I called Toyota inquiring about buying a car cash because I wanted to avoid payments and I made this clear. He assured they had plenty used cars for my price and to come on down and he would be waiting for me. I get down there after just getting one of my wisdoms pulled that following day. I was rushed by many salesman's desperate and hungry for a sale, but I was instructed by the salesperson I had spoke with to ask for him and so I did. We did a short greet and he had already picked out a vehicle well out of my price range prepared to persuade me to make payments.
When I asked to look at the used inventory within my price he claimed that buying a used car from there would be a poor choice because there are no warranty and he had picked out a car perfect for my needs. To make a long story short they took my $5000 as down payment and I left feeling horrible knowing I had made a terrible mistake. I went home and cried like a baby and attempted to return the car for my money the following morning but they refused to undo the deal! Here I am a single 27 year old mother of 3 little ones being taking advantage of by men that could care less about the car getting repoed. My payment was $150 over what they promised I'd pay. As an end result my car was repossessed 4 mths after 2 missed payments. $5000 cash gone! Toyota paid in full by me and my loan servicer. I'm stuck with an outrageous balance and a hard hit to my credit score!

Called and told me to bring vehicle in for its 2 year free maintenance. Brought it in and was told that it expired. I've only owned the car for 6 months. Then tried talking me into paying. While I was inside an employee took my car to the back. When I got back in my car you could tell my glove box and center console were dug through. Took an iPod and a credit card.

I live in Ohio, my dad lives in Polk county Florida. I was looking for a car to purchase and he wanted me to look around in Florida. I don't see him much and he is 76. I found a car I liked on the intranet at Lakeland Toyota. I called and talked to the intranet manager, she had me apply for the loan online and verified all info about the 2012 Prius five totally loaded. She said she pulled the keys and all I had to do was come to Florida, sign the papers and drive my new car home. I called and got a last minute flight, it was costly, and flew to Orlando. My father picked me and my daughter up at 1130 am and we arrived at the lot at 1:00. When they opened that Sunday, I asked for the car and they brought me a totally different car. It was a different color, had more miles and no options on it.
I told them that was not the car I purchased. They informed me that the car on the intranet does not exist and they did not have one like that for the same price. Then they brought me a 2010 with some options that I wanted but not all of them. This car was in bad shape on the outside, it had a lot of dents and scratches on it and more miles and a lot older. The manager said he would give me a good deal. This car did not have a buyer's guide on the window. It was getting late and they said someone had taken the car to wash it because they had not touched it. My father and I asked for two hours where the car was and they said they did not know. No one could find it. They made us sit at a table and sign a bunch of blank documents. Then they took us to sign the loan papers.
I kept telling the guy that I wanted to see the car again because I had not even driven it. Finally they brought the keys to us and I was allowed to drive it but the salesperson had to go with me. I wanted my dad to go and give his opinion. But they tried to keep us separated. The sales man told me he checked everything and it worked so we finished up and left the lot after closing time. My poor elderly mother sat in the truck for almost seven hours waiting. When I drove off, I turned the radio on and it did not work. This controls the bluetooth, the navigation and everything. I had a twenty hour drive ahead of me. Toyota said they will not fix or replace the radio and has stopped taking my calls. I guess they feel like they won since I am so far away. That is a shame how they treated all of us especially my parents at their age.

I am writing you a summary of my recent experience at Lakeland Toyota located at 1200 W. Memorial Blvd., Lakeland, FL 33815 with telephone number (863) 688-5451 - in an effort to help raise consumer awareness against car dealerships that have misrepresenting and poor business practices. I was very naive and unprepared for what happened to me. Day 1: On Saturday (November 10, 2012), I went to Lakeland Toyota to look around. I had absolutely no intention of driving off of the lot with a vehicle, well I did. And aside from losing my father last year it was the worst experience of my life. The sales managers are too pushy to the point that one of their tactics is to actually take your car keys after appraising your proposed trade to prevent you from leaving without having to speak with them. Every time I said I was ready to leave they pushed and pushed.
Well, to sum my experience up, I told the salesmen and manager on more than 1 occasion I was not comfortable, I wanted to leave and think about it and I had concerns about financing (because my mom was going to co-sign and she was not with me and I was not sure how accurate the payoff I had was) yet they still pushed and said, "Not a big deal, just sit down with our finance guy." Before I knew it, I was sitting in a finance room with papers to sign right in front of me. I briefly looked over the documents (they don't allow you much time) and had concern with the language regarding the payoff. I stopped the gentleman handling the paperwork (Fill-in guy - whom was pulled in from another dealership to help over the weekend) and asked him specifically about the payoff and what would happen if the trade was actually more that the payoff noted on the documentation (the reason for my concern was it was a holiday weekend, I was not able to get an accurate payoff.
The payoff I provided was from the dealership where I purchased my car (trade in) and it was on a yellow sticky note they quoted $19,175.00. Another dealership had quoted $25,000.00 and Lakeland Toyota came up with $19,718.00. I asked him where the number $19,718.00 came from because it was different than the ones I was previously provided, he advised that it most likely came from my credit report. I explained that my car was at lease and my credit report would not show my buyout price. He advised that any person in the business long enough could easily figure it out by taking an balance of my lease and adding some residual. It sounded complicated but he was the professional (mistake, I should have never believed him). He also explained that I would have a few options should my payoff be more than the expected: 1) We can re-write the deal to make it more comfortable; 2) Extend the term of the loan term to make payments more affordable; 3) Just come back and get my car (trade in) (Lie # 1). So based on his explanation, I moved forward with the deal.
Day 2: November 11, 2012 (Sunday), still based on the representation that I could back out of the deal, I brought my mom to the dealership and met with **, Finance Manager. We advised him of the credit union we wanted to deal with and the terms that were acceptable (60 months/1.95% interest/Free Gap and no payments until 1/2013) so he plugged in the numbers and my payments were going to be $443.00 with $1,000.00 down. I thought we were almost done. We went home. Day 3: November 12, 2012 (Monday), my husband and I had the day off of work. We were going to drive to Bushnell to visit my father. It was exactly one year from the day he passed, but we knew we needed to tie up any loose ends, so we drove back to the dealership where I purchased my car (trade in). And I explained to them our concern with the payoff and just wanted to be sure before we moved forward with the deal. He seemed concerned and said it seemed shady that they would let you drive off the lot without knowing the accurate payoff (this was when I started to feel a little anxiety).
He proceeded to call an automated dealer payoff number (banks were closed in observance of Veterans Day) and the automated voice said my payoff was $21,300 and some change which is a $1,600+ difference than what was on the deal we had at Lakeland Toyota. I was beginning to get a little upset at this point because I did not have $1,600.00 to cover the difference and I really liked the car (but I was not willing to pay more monthly payments and was comfortable with the loan terms based on the deal we already wrote on Saturday, so my only choice was to return the new vehicle and pick up my car (trade in). So my husband and I drove to Lakeland Toyota and explained what happened. We spoke to a Sales Manager that goes by the name **, at first seemed very concerned and tried to be accommodating. He began to scramble around (my husband and I assumed they were just trying to salvage the deal) but to our surprise he came back into the office and said that we could not have our car back as we were contractually obligated because the deal had already funded (LIE #2).
I am stunned. First of all, because I could not believe I could not have my car back (I felt as if someone stole something from me). Secondly, the deal took place over a holiday weekend and the banks were closed. I asked him how that could be if the banks were closed, he advised everything was computer-generated (LIE #3). Really, did he think I was really going to believe that? He continued to type on his computer as if he were trying to help and proceeded to tell me that he could not make any decisions and only the GM could help. So I asked to see the GM, he continued to type on the computer as if he were doing something. I became a little more stern and demanded to see someone that could help, he became very loud and aggressive, he yelled at me and said he was trying to help me and I should not talk to him like that (I thought my husband was going to kill him). I explained (very sternly), "You just told me you could not help me, I want to see someone that can." He told me not to talk to him like a child (Urgh, at this point I am in tears because I am so angry).
So in comes the **, introducing himself as the GM (LIE #3). He explained that he could not return my car (trade in) because that is not their policy. I explained to him what the Fill-in guy had advised us. He said that we were advised incorrectly and so I argued that they allow their employees to lie to customers to make a deal happen. He told me he was trying to get in touch with the fill-in guy to clear matters up. I asked him if the fill-in guy admits he said this to me, would they give me my car (trade-in) back. He said, "No". He also insinuated that I called another dealership and that dealership told me to come up with this story just to back out of the deal (we are talking 24 hours from the completed paperwork being done). I am furious he insinuated I did that and we argued for a while, but realized I am getting nowhere. Finally, we leave feeling completely defeated and duped. I went back to the dealership later in the day to pay the $1,000.00 down payment because they never did collect it from me.
Day 4: Tuesday, (November 13, 2012) admitting defeat, have not been able to sleep and no energy to fight. I called **, Finance Manager at Lakeland Toyota (whom has been very kind) asking him where we are with financing. He explained that he had not submitted anything to our credit union because he did not think I would be able to get the promos the credit union was offering if he submitted through the dealership. This frustrates me because of what ** said about not being able to back out of the deal because the deal had already funded. Naturally, I became angrier about the whole situation. I am driving around in a car that has no financing, completely unprotected and this dealership allowed to do this. They have ethical or fiduciary duties, they are allowed to mistreat and lie to customers. They do not have to disclose anything to consumers and it disgusts me that they use this to their advantage. So I filed a complaint with the BBB also on the BBB website. I located the contact information of **, Public Affairs representative for Lakeland Toyota.
I sent him a very stern email and paid him a visit after I picked the kids up from school. He welcomed me into his office and I explained to him the whole story, he seemed to be in disbelief and said, "Well you should have read the contract and left when you were uncomfortable." I advised him of how pushy their sales team is and how they disregarded my concerns and told me everything will be okay (blah blah blah). I asked him if a consumer asks questions regarding language in the contract, if their employees have a duty to be honest (he danced around the question, but seemed concerned this would happen). I also told him about the lies that his sales manager and GM said about why I could not get out of the deal, he seemed surprised when I said I spoke with the GM (turns out Jeff was not the GM). He apologized about the lies on behalf of his sales team and even referred to them as vultures. He said give him a day and he would try to make things right. I asked him what time I could expect follow up, he advised his boss comes in at 2:00 p.m. and I could expect an answer around 3:00. He said, "Have a little faith."
Day 5: November 14, 2012 (Wednesday), instead of waiting for the call, I drove to Lakeland Toyota around 3:00 to pay Mr. ** a visit. I waited for about 10 minutes and he asked me to come in to his office. He asked me to wait there so he could speak with his boss (to be honest with you I am not sure he even really met with him) but he came in the office and I could already tell by the expression on his face that they're not willing to do the right thing. Again, he said I can pick out a different car, or meet with ** in financing (very upset/crying). I grabbed my son and sat in the new car wishing I could tell every potential customer in the building how awful these people are. I pulled myself together and walked around their lot to see if there was something comparable to what I have that is a little more affordable.
I did find one vehicle that might interest me so I went to one of the sales managers to see if I could look at it. He looked for someone to help and I was waiting in the lobby for 30 minutes (of course I was going to wait a long time because I was no longer priority). I again, became upset and demanded that someone help me finalize the deal I had wasted entirely too much time, lost to much sleep and missed 2 days of school and failed 2 exams due to this issue. **, Finance Manager took me in to his office and explained I needed to go ahead and submit all my paperwork direct to the credit union. Now concerned that I am driving in a car with no secured financing, wondering if I will even get approved and, "What happens if I don't get approved," I asked him. He responded, "You will be fine."
Day 6: November 15, 2012 (Thursday), I reached out to my credit union and am waiting on approval. I still have no idea how unprotected I am and am scared. Day 7: November 16, 2012 (Friday), hoping and praying that today I will have some peace and this nightmare will be over. The reason I am writing this is because it concerns me that car dealerships have no fiduciary or ethical duties to consumers. Their version of disclosing information is shoving paper work in consumers' faces and vaguely explaining or misrepresenting information. Also, they should have warning signs visibly located in the showroom area, sales offices, and finance offices stating that if you drive off of the lot after signing paperwork, you own the car no matter what (I had no idea). I understand that I might be stuck at this point, but I hope that no one has to go through this experience again. There needs to be laws put in place that protect consumers against such poor business practices. I hope you will back me up or advise me of what steps I can take to put a stop this.

I went to Lakeland Toyota to purchase a vehicle. I went out on the lot to look at some vehicles that I had in mind to purchase when finally someone had the time to come over and help me and went out to the lot to purchase information of the vehicles I chose. He then came back in to give to the lead guy in the office, who then tried to look up the vehicles online and realized that they were not even in the system to be sold. So he offered me to go and look at a 2002 Toyota Camry that he said would be a great car for me and it had a sunroof and navigation system and everything. So I did go take a look at the car and he only allowed me to drive it around the lot, never on the road. I thought I really liked the car and that I was really getting a good deal, only to learn he just wanted to sell me something that he didn't want to be bothered with anymore. Then he never ran my credit or specified requiring that much information, just that $1200 down payment and a job number. I just thought that was a rush deal.
I learned through a Carfax that the car has been wrecked in the front and is having front end problems. I noticed a lot of issues after I was able to take it off the lot and the deal had been done. I brought the car back the same day of purchase to point out all the damage I found. The dealership stated at that time to bring it back and he would get his technicians to take care of it, only to get there and be told that it wouldn't be fixed and it was normal wear and tear and it wouldn't kill me.
They said I had a 1000-mile bumper-to-bumper warranty or 30 days, which ever comes first, but they have not honored that at all. They held my car for 6 hours and didn't do anything after saying they would. They assured me that my car was fine. But I took my car to Tires Plus to get a diagnostic only to learn that the things that I complained to them about were wrong with the car and shouldn't be like that and it's going to cost me over $1400 to fix. I've been scammed out of my hard earned money to only have no one who's concerned to help me and this vehicle cost me $12,342.72. Wow, they got over on me big time. Now, I'm stuck and can't get my money back and come up with another $1200 to get me another car. I'm so upset, but please nobody else should go to those people because they are dishonest people. How can they do this to women when most of them are married and have daughters? It's a shame.

I needed to add to my original complaint about buying a vehicle at Lakeland Toyota. They could not find the keys to the truck (2003 Explorer Sport-Trac). I waited and waited wondering what was going on. Finally, I was told they could not find the keys. When I got the keys; I received only 1-key with no reasoning for it. Not knowing it was a key with a chip in it and it had to be programmed, I figured okay.
I'll just get another key made. Much to my surprise, these keys cost a fortune to get cut and programmed and you have to go to dealer to get one made. I was not even offered the cost to purchase another key or possibly Lakeland would offer to get another key for me. Slim chance! "Beware of Lakeland" I haven't had a 2nd. Key made as I am sending this. I dread to find out the cost! Please think twice before you make a purchase here. Sad, but true, I have paid more for this vehicle that the average 2003 with over 100,000 miles.

I went to look at and possibly buy a 2001 or 2004 Ford Explorer (Sport-Trac). I got there and was given a salesman who they said was one of the people I chatted with online. I looked at the 2004 and it was torn up (in bad shape). I've seen a 2003, which I don't think they knew was even on the lot. It was in good shape. I took it for a ride and it was fine as far as I could tell. I traded my car in and had a credit of $688.00 that was applied to a pre-delivery service fee that they got away with.
Driving car home in the evening, the inside dome light doesn't work along with top console lights, cruise control, windshield washers and back cab light with back-up light. I think they did not service the truck, except to wash it. They certainly did not do anything to collect a pre-delivery service fee. I called the salesman and told him about everything. I asked him if he could help me out with the bill, maybe split the cost. I went and got prices for all the broken parts. Cost $641. I faxed the bill to the dealer and was told prices were way too high, but they could send me $100. Truck had to go through an Electronic Computer analysis just to fix the cruise control. New total with labor cost $790.00. Stay away from these guys. They will sell you anything and not even blink an eye. Did I get a deal? ** no!

I was yelled at by a used car salesman. The dealership ran an ad in The Ledger for 50% off MSRP on used inventory. The salesman and manager claimed MSRP on a 2005 Toyota Corolla was $17,900. In reality, it is about $15,000. One way or another, the salesman had no right to start yelling.

Originally, we were turned down on buying a car from Lakeland Toyota. Poor credit, I guess. Then a few weeks later, we got a call from them again from a person stating he was the manager and that looking over our application, we were definitely approved to get a car. All we had to do was come back. We told him that we did not want to make another trip there only to be turned down again. The so-called manager stated we had already been approved and we would be driving off with a new car the day we come in. All we had to do was just sign the papers. I guess we were fools to believe all his lies.
Lakeland Toyota Company Profile
Company Name:

Lakeland Toyota

Website:

http://www.lakelandtoyota.com/