Compare Reviews for Excavators
Excavators are versatile digging machines that can be used for a variety of different jobs. They consist of an operator's cab situated on top of a chassis. This housing connects to an arm with a bucket at the end that is used to move debris and earth for numerous projects, such as:
Digging trenches or ditches
Preparing a foundation for a house
Mining operations
Dredging rivers
Top 10 Best Rated Excavators

Read 57 Reviews

For over 90 years, Caterpillar (or CAT) has been in the heavy equipment manufacturing industry. Headquartered in Peoria, Illinois, CAT now has manufacturing and distribution centers in over 180 countries around the world.

Read Expert Review
Be the first one to rate this company

Headquartered in West Fargo, North Dakota, Bobcat Company is a manufacturer of construction equipment that has been in operation since 1947. Bobcat's line of compact excavators are designed to fit most basic digging jobs.

Read Expert Review
Be the first one to rate this company

John Deere's founder started by making plows in a blacksmith shop in 1837. Now, the company is a world leader in heavy equipment, which includes a line of excavators made for agriculture, construction and other industries.

Read Expert Review
Be the first one to rate this company

With roots stretching back to the 19th Century, Volvo Construction Equipment is headquartered in Brussels, Belgium and is a world leader in the construction industry. Volvo manufactures compact, crawler and wheeled excavators.

Read Expert Review
Be the first one to rate this company

Based in Osaka, Japan, Kubota is a heavy equipment manufacturer that was founded in 1890. Kubota is an international company, and their line of compact excavators and parts are distributed to dealers around the world.

Read Expert Review
Be the first one to rate this company

Founded in 1970, Hitachi Construction Machinery (HCM) is headquartered in Tokyo and is a world leader in heavy equipment manufacturing. Offering a full range of excavators, they focus on machinery for large-scale jobs like mining.

Read Expert Review
Be the first one to rate this company

Founded in 2001, Kobelco is a company dedicated purely to manufacturing and designing excavators. The company is a subsidiary of Kobe Steel, and their focus purely on excavators gives Kobelco in-depth knowledge of the industry.

Read Expert Review
Be the first one to rate this company

New Holland Construction began as a small repair shop in 1875 in New Holland, Pennsylvania. Now, the company is a world leader in agricultural and construction equipment, including a full range of excavator types.

Read Expert Review
Be the first one to rate this company

Komatsu is a world leading manufacturer of mining, military and construction equipment. Komatsu America was founded in 1970 and manufactures a variety of excavators, from compact digging machines to massive mining shovels.

Read Expert Review
Be the first one to rate this company

Founded by Joseph Cyril Bamford in 1945, JCB is now a leading manufacturer of construction equipment. It has manufacturing plants on four continents and over 750 dealers globally. The company makes a variety of excavators.
Thank you, you have successfully subscribed to our newsletter!
Enjoy reading our tips and recommendations.
Unsubscribe easily whenever you want

ConsumerAffairs
Research Team
The ConsumerAffairs Research Team believes everyone deserves to make smart decisions. We aim to provide readers with the most up-to-date information available about today's consumer products and services.
Most important excavator features
Which specifications are right for the job?
Finding the right tool for the job is key to any project, and excavator specs range from smaller, more compact models to heavy-duty equipment.
Horsepower: Horsepower is the basic unit of an excavator's engine power. Excavators with greater horsepower are capable of heavier and larger digging projects.
Bucket digging force: Excavator digging force is measured in either Newtons (N) or pound-force (lbf). Excavators capable of greater digging force can break through more resistant material.
Maximum reach: Excavator arms extend to reach into the earth that they are digging, and some projects may require a longer arm.
Size: Excavators come in many different sizes, from compact models for small digging projects to massive earth movers for mining. Knowing the scope of the job is key to evaluating what size of excavator is right for the job.
What does the boom do?
The boom is the part that connects the excavator's arm to the house, a setting near the front of the cab. The boom hosts the hydraulic pumps that help operate the arm, and there are different boom types.
Mono boom: Most excavators are outfitted with mono booms. These parts have no movement other than up and down.
Knuckle boom: A knuckle boom has the movement of a mono boom but with the added mobility of moving left and right, keeping in line with the machine.
Triple-articulated boom: A feature mostly seen on larger excavators, a triple-articulated boom (TAB) is made of three different pieces that allow for added mobility.
What tracks fit the job?
The chassis is the internal frame that supports the cockpit, counterweight and arm. When evaluating an excavator for a job, it is important to consider the size of its chassis and the tracks it sits on.
Rubber tracks: Rubber tracks are the most common tracks for smaller, compact excavators. They are best suited for smaller jobs or jobs on fairly even terrain.
Steel or iron tracks: Most larger excavators are outfitted with steel or iron tracks that are more durable than rubber tracks. Compact excavators can also be outfitted with steel or iron tracks.
Amphibious tracks: Amphibious tracks allow the excavator to float on pontoons for digging in shallow water and swampland.
Wheels: Some excavators are equipped with wheels instead of tracks. These have higher clearance and are best suited for even terrain. They are commonly used in road construction.
What cockpit features are available?
Depending on the job, the operator may spend a lot of time in the excavator. For this reason, safety and comfort features are worth considering.
Safety: Most excavators are outfitted with a top canopy, though these may be rarer among compact models. Some excavators are also equipped with safety glass to protect the operator from debris, which may be necessary depending on the project.
Comfort: If the driver is going to be spending a long time in the cockpit, comfort will be an important feature. Cushioned, adjustable seats can allow operators to settle in more easily for long jobs. Foot space and entry/exit areas are also important to consider to maximize driver comfort.
Controls: Responsive, intuitive controls can help operators do their jobs more easily. There are commonly two different control patterns: International Organization for Standardization (ISO) and Society of Automotive Engineers (SAE). The SAE pattern is most commonly used in the United States, but the ISO pattern is more common in excavators throughout the world. Knowing a driver's experience with different control patterns should not be overlooked when evaluating which excavator brand to rent or purchase.
What attachments can be applied?
Forklifts are versatile machines that can be used for projects other than digging. Attachments are available for various types of jobs.
Buckets: The standard attachment for an excavator is a bucket used for scraping and digging. These come in various sizes.
Auger: Excavators can be outfitted with augers for drilling.
Breaker: A breaker is a large percussive hammer that can be attached to an excavator for demolition jobs.
Grapple: Grapples are industrial claws fixed to the end of the arm for handling materials. These attachments are most often used in the forestry industry.
How do I finance and maintain my excavator?
Construction equipment is expensive, so financing options and regular maintenance plans are attractive options to make sure purchasers get the most out of their machines for the right price.
Custom payment plans: Few people or companies can afford the full price of an excavator out of pocket. Most distributors will help purchasers with a custom payment plan that fits their schedules.
Rentals: For smaller projects or short-term jobs, companies will often allow customers to rent their products. Fees vary among distributors.
Planned maintenance: When buying an excavator, purchasers are often offered maintenance plans that include regular inspection, fluid replacement and regular repairs. These plans are often tiered with higher plans offering more features at increased prices.
Different types of excavators
Crawler excavators
A crawler excavator is a standard backhoe vehicle outfitted with treads for more stability on uneven terrain. They have greater horsepower than compact excavators and are suited for all types of digging tasks.
Compact excavators
Compact excavators are, as the name suggests, smaller excavators designed for smaller jobs. They lack the size and power of standard industrial excavators. They are often classified by tail swing, which refers to counterweight overhang that extends beyond the edge of the tracks. They come in zero, reduced and conventional tail swing models.
Amphibious excavator
Amphibious excavators are used to perform dredging while floating in shallow water. The chassis is equipped with pontoons that allow it to float during shallow water operations.
Power shovels
Also called "stripping shovels," power shovels are massive excavation machines built to dig through rock and earth for mineral extraction.
Long reach excavators
Long reach excavators have extended arms designed for demolition. They are most often used to tear down tall buildings.
Suction excavators
A suction excavator uses a powerful vacuum to remove debris or materials. It uses a 1-foot-wide pipe as a suction hose. This type of excavator is primarily used to remove rubble and earth from construction zones.
Dragline excavators
Dragline excavators are large cranes that consist of a large bucket suspended from a boom with thick wire ropes. This bucket is dragged across the digging area to scoop out debris. Dragline excavators are mostly used in mining operations.
Bucket-wheel excavators
Bucket-wheel excavators are continuous digging machines that use buckets affixed to a large wheel to carve into earth for large-scale mining operations.
Jobs that need excavators
Digging
The most common use of excavators is digging. Ditches, trenches and numerous other projects that required digging on a small or large scale can be made easier with an excavator.
Construction and demolition
Excavators are often used in construction projects. Long reach excavators are used for tearing down buildings and standard excavators are used for digging foundations.
Forestry
Excavators are often used in the forestry industry. They can dig for planting and mulching, and some can be outfitted with a grabbing claw for moving logs.
Mining
Large excavators are used in mining operations. These massive machines can strip away earth quickly and efficiently for large-scale work.
River dredging
Some excavators are outfitted with floating pontoons for underwater digging. These amphibious excavators are used to dredge shallow waters and dig for underwater construction purposes.
Excavator company reviews

Bobcat Company is an American-based manufacturer of construction equipment that was founded in North Dakota in 1947. Bobcat is a subsidiary of Doosan Group of South Korea, a global leader in engineering and construction equipment. The Bobcat brand first appeared in 1962, and the company sells compact excavators for small-scale digging projects.
Extendable arm: Some Bobcat excavators can be outfitted with clamp-ready extendable arms. With a simple augmentation, select excavators can get more reach for projects that need it.
2-speed travel: Bobcat excavators can be equipped with a 2-speed configuration option. Low range speed is best for pushing and dozing, and high range speed is best for faster mobility.
Bobcat 418: The Bobcat 418 is an ultra-compact excavator that, with its small size (a retractable track width of 29 inches), can access job sites that are too small for larger excavators.
Bobcat E20-E58 line: Bobcat's line of compact excavators are diverse in power and capability. These compact machines are built for site preparation and general excavation projects.
Bobcat E85: The Bobcat E85 is the largest of the company's compact excavators. It is outfitted with a roomy cab and powerful hydraulics built for mid-size construction and digging projects.
Best for: small- to mid-size digging and construction projects.

John Deere is a world leader of agriculture machinery manufacturing. In operation since 1837, John Deere began by building plows in a blacksmith shop, and now the company provides agricultural, construction and forestry machinery on a global scale. John Deere's G line of excavators contains a full range of excavator models, from compact digging machines to excavators built for large-scale digging projects.
Compact excavators: John Deere's compact excavators are designated as the 17G-60G class. These excavators can weigh up to 6 metric tons.
Construction-class excavators: John Deere's construction-class excavators run from the 75G-380G LC models. Many of these are designated LC for "long carriage," meaning they have larger counterweight build for heavier tasks. The 190G W and the 230G W have large wheels instead of tracks for greater clearance and mobility. The excavators in this range weigh 6-40 metric tons.
Production-class excavators: John Deere's production-class excavators are designated with 470G LC-870G LC. These are machines built for large-scale projects. They weigh 40-90 metric tons.
Operator training: John Deere offers numerous operator training programs. Safety videos and reference guides are available online or through John Deere's mobile app. The company also offers on-site job training, classes, online training and simulators to instruct new drivers.
Ultimate Uptime: John Deere's Ultimate Uptime package is a three-tiered extended warranty program that includes planned maintenance and powertrain/hydraulics service. The Base, Premium and Premium Plus packages are available at different rates with different features.
Best for: construction projects and small- and large-scale digging jobs.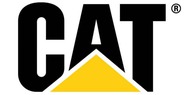 Founded in 1925, Caterpillar, or CAT, is a designer and manufacturer of machinery, engines and construction equipment. Headquartered in Peoria, Illinois, CAT products can be found all over the world, with manufacturing and distribution hubs in over 180 countries.

Volvo may be better known for its automobiles, but Volvo Construction Equipment (Volvo CE) is one of the largest heavy equipment manufacturers in the world. Volvo CE traces its origin back to 1832, and the company built Sweden's first tractor in 1913. Volvo CE is headquartered in Brussels, Belgium.
Compact excavators: Volvo features a full line of compact excavators. These multi-purpose machines are outfitted to handle almost any small- to mid-size digging job.
Wheeled excavators: Volvo's line of wheeled excavators are highly-flexible vehicles suited for both on- and off-road job sites. These excavators are designed with speed, comfort and fuel efficiency in mind.
Crawler excavators: Volvo's crawler excavators are large digging machines that are built for heavy construction work like quarrying, mining, general construction and more.
Training: Volvo offers many different training options for new operators. On-site training, online courses and simulator training are available to assist managers and fleets.
Environmental impact: In 2012, Volvo became the world's first heavy construction equipment company to join the World Wide Fund for Nature's Climate Saver's Program. The company remains committed to carbon reduction in its products.
Best for: small digging jobs, large digging jobs, construction and road work.

Founded in 1890, Kubota is a heavy equipment manufacturer headquartered in Osaka, Japan. The company began its international enterprise when it began exporting tractors to the United States in 1969. With an emphasis on global community and engineering quality, Kubota provides agriculture, construction and other machinery to farms and fleets around the world. Kubota's line of compact excavators are best for small- and mid-size jobs.
U Series: Kubota's U Series excavators are compact machines that weigh no more than five tons. These zero and reduced tail swing machines are best for digging in tight spaces.
KX Series: Kubota's KX excavators are compact excavators with conventional tail swing. These machines weigh 1.5-5 tons.
Custom finance: Kubota Credit Corporation, U.S.A. handles Kubota's financial options for customers. Customers can fill out an online credit application to get a custom quote from Kubota.
Online parts and support: Kubota's parts department has numerous support resources for operators. An online checklist for daily operation as well as an illustrated database of parts for ordering.
Rotating deals: Kubota has regular sales and offers that appear for a limited time. Rebates, warranties and zero percent financing are all features that may be available for certain equipment.
Best for: small- to mid-size digging and construction projects.

Hitachi Construction Machinery (HCM) was founded in 1970. The company is a leading manufacturer and distributor of construction equipment with manufacturing facilities in Asia, Europe and the United States. Hitachi has its headquarters in Tokyo, Japan.
Full range of excavators: Hitachi offers a full range of excavator types. Compact, wheeled excavators, utility and mining excavators are all available from Hitachi to fit any sort of job.
Electric mining excavators: Hitachi offers five electric-powered mining excavators: EX1900E-6, EX2600E-6, EX3600E-6, EX5600E-6 and EX8000E-6. These zero-emission motors keep fuel emissions and fuel cost low.
Parts and part remanufacturing: Hitachi manufactures its own excavator parts and has depots located across North America to fulfill parts requests. They also offer remanufactured parts for cost-effective maintenance.
Global e-Service: Hitachi Global e-Service lets managers monitor their Hitachi EX-6 excavators (EX1200 and larger) and rigid frame trucks. This service allows users to monitor machine hours, maintenance information and more.
Job site analysis: Consult, Hitachi's job site analysis program, is an application mostly developed for mining operations to help managers monitor their fleet. Consult helps managers find the optimal equipment for their jobs.
Best for: mining, construction, forestry and large-scale projects.

Kobelco Machinery America is a manufacturer of excavators headquartered in Houston. Dedicated solely to the design and crafting of excavators, Kobelco is a subsidiary of Kobe Steel, a major world steel manufacturer. The company was founded in 2001.
Conventional and mini excavators: Kobelco's extensive offering of conventional excavators are available to work a range of small- and large-scale jobs and everything in between.
Mini excavators: Kobelco's mini excavators are built for maneuverability in compact spaces. These machines are best suited for small jobs or jobs that require digging in tight spaces.
SR series: Kobelco's SR line of excavators are mid-size machines built for small to mid-size projects. These excavators are outfitted with Kobelco's iNDr System, which is designed for low noise and dust filtering to keep maintenance costs down.
Demolition machines: Kobelco's SK210D and SK1000DLC are the company's demolition machines. These excavators are outfitted with claws for tearing down buildings to prepare new construction sites.
Premium Protection Plan Warranty: This plan grants customers access to Kobelco's nationwide dealer network, access to Kobelco's repair network, comprehensive component coverage and more.
Best for: construction, demolition, small-scale jobs and large-scale projects.

New Holland Construction started as a one-man repair shop in New Holland, Pennsylvania. The company has since become an innovator of agricultural and construction equipment and is now a global manufacturer of earth moving machinery. Its current headquarters are in Turin, Italy.
Crawler excavators: New Holland's crawlers run the full range of sizes and power to fit most any digging job. Each model includes New Holland's intelligent hydraulic system that optimizes output while remaining fuel-efficient. New Holland's mini crawlers are designed for quality performance in small spaces.
Wheeled excavators: New Holland's wheeled excavators are designed with speed and versatility in mind. They offer traction at high speeds and stability on both uneven and paved surfaces.
Midi excavators: New Holland's midi crawler excavators offer solid performance in a machine designed to be quiet and clean. These compact machines are best suited for urban construction.
New Holland financing: New Holland offers several financing solutions and custom quotes for potential buyers. The company also offers special deals on interest rates, rebates and more. These special offers are available for limited times.
Maintenance services: New Holland offers several maintenance options for their machines. Planned maintenance agreements and certified maintenance inspections are both available for purchase.
Best for: construction, small-scale digging projects and large-scale projects.

Komatsu is a Japanese multinational manufacturer of construction, mining, military and industrial equipment. Komatsu began marketing its products to the United States in the 1960s, and in 1970 the company founded Komatsu America. Komatsu America is a fully-integrated manufacturer of construction equipment to fit jobs of all sizes and scopes.
Compact excavators: Komatsu's compact excavators feature many of the features of the company's mid-size excavators, offering big performance in small spaces.
Crawler excavator: Komatsu's versatile range of full-size excavators weigh 25,000-260,000 pounds. These machines are suited for most any digging or construction job. This line includes long reach excavators that also work as demolition machines.
Mining excavators and shovels: Komatsu's mining excavators are built to handle large-scale operations. The Komatsu PC8000 is the largest hydraulic mining excavator on the market.
JoiFUL program: The Joint Follow-Up Log, or JoiFUL, program is a customer option in which Komatsu companies, distributors and customers meet to discuss methods of improvement in all aspects of Komatsu's business program. These meetings are logged and consulted whenever Komatsu considers improvement strategy.
Komatsu Financial: Komatsu Financial provides financing solutions for their used and new equipment. Flexible plans, leasing programs, competitive rates and customer service that comes with industry expertise are all hallmarks of Komatsu Financial.
Best for: small- and large-scale digging jobs, construction projects and mining.

JCB, named for founder Joseph Cyril Bamford, was established in 1945 by manufacturing tipping trailers. It has since expanded to offer a wide variety of heavy-duty construction equipment, including several types of excavators. Now, JCB has manufacturing facilities in 22 countries and over 750 dealers worldwide.
Crawler excavators: JCB manufactures several types of JCB excavators to meet their needs. The JS131 is a 13-ton excavator designed for small- to mid-size digging jobs. This model is built with rugged features that make it ideal for rental companies. The JS160, JS190 and JS220 models are all heavy tracked machines with varying bucket capacities and dig depths.
Used equipment: Those who would like to save some money can choose to purchase a used piece of equipment from JCB. Interested buyers can visit the company's used website to search for used inventory in stock near them.
Planned maintenance packages: Those concerned about the maintenance cost associated with an excavator purchase will be interested in JCB's planned maintenance packages. With these packages, the owner pays to have the machine serviced at regular intervals by an authorized dealer with factory parts. Parts and service are warrantied for 12 months.
Financing: JCB offers financing to qualified customers to help them make an investment in an excavator without funding the purchase upfront. Financing is available for both new and used equipment, and 80 percent of applicants are approved.
Sustainability: JCB works to follow sustainable manufacturing processes. The company's factory in Savannah, Georgia has reduced the amount of waste going into landfills by 90 percent, and the company hopes to reach a point at which no waste will end up in landfills.
Best for: construction and both small- and large-scale digging jobs.

Founded in 1963, Takeuchi Manufacturing is a Japanese manufacturing company headquartered in Nagano, Japan. Takeuchi Manufacturing United States was created in 1979 to manufacture construction equipment tailored to the compact equipment market. Takeuchi Mfg. U.S. is headquartered in Pendergrass, Georgia.
TB210R: Takeuchi's smallest compact excavator is the TB210R which weighs 2,370 pounds. It is designed for digging in tight spaces and for smaller digging jobs.
Full rotation excavators: The TV153FR and TB280FR are both full rotation excavators. These machines are capable of rotating 360 degrees with minimal overhang, making them one of the most versatile machines in the product line.
TB2150: The largest of Takeuchi's excavators, weighing 34,480 pounds. Though technically a compact excavator, it is still capable of handling most standard digging jobs.
Support options: Customers can purchase various maintenance plans, choosing among full machine, powertrain and powertrain and hydraulic plans. Extended warranties are also available upon request.
Takeuchi Financing: Takeuchi Financial Services work with customers on an individual basis. Custom quotes and rates are available to tailor each financing offer according to a customer's need.
Best for: small- to mid-size excavation projects.

Wacker Neuson has developed an extensive list of excavators including tracked conventional tail excavators, tracked zero tail excavators and wheeled excavators. They also produce a full line of excavator attachment tools. The company has its headquarters in Munich, Germany.
Tracked conventional tail series: Wacker Neuson has 10 models of tracked conventional tail excavators ranging from 2,319-34,283 pounds. The maximum digging depth varies from 69.41 inches for the smallest model to 215.95 for the largest model. All engines in this series have a tier four emission rating and range from 15.41-73.83 horsepower.
Tracked zero tail series: There are four models in Wacker Neuson's tracked zero tail series. They range from 3,800-11,538 pounds and have a maximum digging depth of 97.87-147.7 inches. All engines in this series have a tier four emission rating and range from 17.15-58.83 horsepower.
Wheeled excavators: Wacker Neuson provides three models in a series of wheeled excavators. They have an operating weight ranging from 14,892-24,329 pounds and a maximum digging depth of 150.94-169.2 inches. Each engine in this series has a tier four emission rating and range from 58.56-73.7 horsepower.
Attachment tools: Wacker Neuson manufactures various attachment tools for their excavators. Tools include an auger, five sizes of clean out buckets (25-55 millimeters), five sizes of digging buckets (25-50 millimeters), three sizes of swivel buckets (40-55 millimeters) and five models of breakers. It also makes an attachable vibrating plate.
Training: Wacker Neuson offers training for contractors to help them keep up with new laws, building codes and eco-friendly techniques and business practices. They also provide dealer training and will send representatives to provide hands-on training at specified locations.
Best for: small- and large-scale construction and excavation projects.

Yanmar began as a diesel engine manufacturer in Osaka, Japan in 1912. For over 100 years, Yanmar has expanded its manufacturing enterprise to include tractors, UAVs, construction equipment and more. Yanmar has developed two series of models: the ViO and the SV series. Together, these two series are made up of 10 models of compact and mini excavators.
ViO series: The ViO series by Yanmar has seven models ranging from 3,836 pounds to 18,136 pounds. Having zero tail swing capabilities, ViO models are good for confined areas. The ViO series has a maximum digging depth ranging from 7.3-15.4 feet, a maximum arm digging reach of 3710-7120 millimeters and a tier four emission rating.
SV series: Yanmar's SV series of excavators consists of two machines, the SV08-1A and the SV100-2. As opposed to the ViO series, the SV series have a ultra-tight turning configuration. This series has a maximum digging depth of 5.4-15.4 feet, a maximum arm digging reach of 2000-7470 millimeters and a tier four emission rating.
Hydraulic quick coupler: Yanmar uses a hydraulic quick coupler, which simplifies the process of changing out bucket sizes and other attachments on-site. Yanamr couplers are compatible with most other brands' attachments.
VIPPS: VIPPS (ViO Progressive 3 Pump System) comes on all of Yanmar's ViO models. This powerful three-pump hydraulic system can sense the weight of a load, offering better performance when the operator uses the boom and swing features.
VICTAS: VICTAS (ViO Crawler Technology for Advanced Stability) is a Yanmar technology that allows for stability without the need for an expanding undercarriage. Stability is offered by unique off-set tracks underneath the machine.
Best for: excavating in compact areas and around obstacles.
Disclaimer
Information in this guide is general in nature and is intended for informational purposes only; it is not legal, health, investment or tax advice. ConsumerAffairs.com makes no representation as to the accuracy of the information provided and assumes no liability for any damages or loss arising from its use.
11 – 13 Best Rated Excavators

Read Expert Review
Be the first one to rate this company

Since 1963 Takeuchi has been manufacturing heavy machinery. Takeuchi introduced the first compact excavator in 1971. Now, the company is a leading manufacturer of compact construction equipment.

Read Expert Review
Be the first one to rate this company

Founded in 1848 and headquartered in Munich, Germany, Wacker Neuson develops construction equipment and technology for distribution worldwide. Through a series of acquisitions, its family of brands include Kramer and Weidemann.

Read Expert Review
Be the first one to rate this company

For over 100 years, Yanmar has been in the manufacturing industry, launching its line of mini excavators in 1971. It has since developed two models of excavators that include true zero tail-swing and minimal tail-swing types.