DARCARS Chrysler Jeep
Lanham, MD
Consumer Complaints and Reviews

It's a long story, but to make it short I walked into the dealership with good credit, good car and my own financing. I walked out with a bad car, the tester car I didn't even like it, bad credit. They put 6 hard inquiries on my credit report after I told them not to pull my credit. It was no reason to pull it. In addition an obligation to use their financing when in fact I was already approved for financing from my bank. I just couldn't get the check until that Monday. I went to the dealership on the weekend. I was forced to purchase the vehicle. In addition to being forced to purchase the vehicle they installed bootleg refurbish aftermarket removable broken GPS navigation Sirius XM radio and Bluetooth not in the dashboard. In addition to all of this they charge me 125% value of the vehicle.
The manager stated that they were sorry and apologize and they will assist me in getting a vehicle that I wanted however they deducted $7,000 off the current Tester vehicle that I was forced to purchase 34 days prior and asked me for another $7,000 to purchase the new vehicle. An even swap would have been ok. Oh I forgot to tell you that in the beginning they had me go back to my Bank to get an additional $6,000. Once you start complaining (Rod **, General manager, who ducks out on every call and if you tell him you visiting he will have an emergency surgery or something. Terrible manager.) threatens to call the police and get a restraining order on you. They committed a crime against me and think it's okay. They are the worse. Trust me they should be shut down. They are crooks hiding behind a Chrysler Dodge name. I call them the Chrysler Crooks but it is not over. I do plan on pursuing legal matters. They must be stopped.

On 6/22/2015 around mid noon, I witnessed a man and his mother get assaulted by the mechanics at this location. One of the mechanics name was Chester fat ** dude. I know his name because the elderly woman was talking to him while her son was standing by side her. Anyways the two requested to speak with a supervisor cause they stated the mechanics who worked on her car messed it up. So the elderly woman's son told chester he want to speak to the supervisor. Well chester said to the guy so rudely and told the guy, "What you want the supervisor for, I dont know you". The elderly woman said, "Ive been up here all week, you know who I am". Chester waved his hands and told the mother and son, "I don't care, it aint my mother or her car" and walked up. That was wrong of Chester!
So then chester walked towards the back and The lady son followed him towards the back, and Chester turned around and the guy was right behind him and said it again, "I want to speak with a Supervisor". Chester said, "Get out of my face", and The lady son said, "I aint in your face, I want your Supervisor". Chester pushed the guy and said, "Get out of my face", the guy said, "Dont push me", Chester pushed him again. Then they got the fighting, well all the mechanics came out and jumped that man when all he wanted was the supervisor. The two other mechanics grabbed the mans hands restraining him to move. As soon as the guys let that mans hands go, the lil boy whooped some **! Id did the same if it was my mother.
The man said, "All I wanted was a supervisor". Chester got smart and said "** yall" basically and I heard him say, "It aint my car I aint gotta hear this **". Next thing you know the boy left and so did I because I was going to get my car serviced, but never mind after what I witnessed. I hope corporate is aware of this, and I told the elderly woman if she need me for anything give me a call because I witnessed it all! Bad business, bad customer service, no supervisor never came out to find out what happened. All I can think about was the little old lady screaming and shaking saying, "Get off my son!"

The company business relations manager replied the issue, which I am grateful, but it should not have gone this far. However, I am appreciative that they stepped in to ensure that I was taken care of.
Original Review
On August 25, I purchased a 2014 Jeep Patriot (Manuel transmission) with 1,800 miles from DARCARS New Carrollton. My entire experience has been dreadful, exhausting, and full of broken promises from the dealer. Less than 24 hours after purchasing the certified used vehicle, the car broke down to the extent of being non-drivable. I called and informed the dealer and GM (SAM, who was extremely unprofessional towards me and his staff) and they assured me they were going to have the vehicle towed to their location to be repaired, which they did, however I was charged over $90 for the tow. Once the vehicle was at their location they did not offer me loaner vehicle nor did they offer me any assistance to getting home.
I informed the dealer and GM that I just purchased this vehicle, it should not have broken down 24 hours later, that I would like another vehicle, and loaner vehicle in the meantime. The only options given to me was taking an upside down loan for a more expensive vehicle and receiving a loaner vehicle was out of the question. After waiting a week, I received a call stating the vehicle was repaired, that they had to do major repair on the clutch or manual transmission. I go pick up the vehicle, I am reassured that the vehicle has been repaired, that I would be reimbursed for the tow, and that I should have not have been charged for the tow in the first place; but my experience doesn't stop here. I had to take the car back the very next day because the protective shield underneath the car was not reassembled correctly, which caused the entire front piece to scrape the ground.
I take the car back to the dealer, for the protective shield to be replaced. Once it was replaced, I requested the service repair record(s) for that day and any other services records from the moment of my ownership. I was then instructed that I would receive those records and reimbursement for the tow, which would be no longer than 2 weeks from that date and sent out via express delivery method. To date, it has been over a month and I have yet to receive anything. To make matter worse, no one communicated anything to me in terms of the delay or reasons for the delay.
So, I reached out to them again and this time I was reassured that everything was in the mail, but no one can provide me with a tracking number or ETA of the package delivery, which I have yet to receive and it has been a week and a half since that conversation. In conclusion, the customer service is terrible, their maintenance repair service is subpar at best, upper management is unorganized, rude and fail to meet the mission, vision, and commitment to the consumer, of the organization. I am putting my experience out there because I do not want anyone to experience what I have, which has been costly, time consuming, and very insulting.

I was hired at DARCARS OF MARLOW HEIGHTS Dodge Chrysler AND Jeep I went through the training period and received my certificate for completing my training for the position of sales person and the following week I reported to work. And as I arrived, there were a few good people I met that would help me out with some things. I was asked the question, "Why do I want to work for DARCARS?" I answered, "I want to make money," and I also mentioned to them that I have customer service experience and sales experience.
However when I got to work you might say I was pretty much on my own and I had to learn for myself as I work and my first month working I sold five cars and each car was priced around or close to $40.000 and my commission I made on each car was only $100.00 and I only made $500.00 on those five cars. However my thing is if you want me to a good sales person I can be only as good as the one who trains me. Meaning if I am not doing something right it is because I was not shown taught or trained. However if you do not sell any cars they have what they call a draw and that is money the dealer will pay if you do not sell any cars and that draw was only $300.00 and managers sometimes would not be doing anything but sometimes I would get some crazy looks so I would try to keep walking around so I could look busy.
It felt like a prison camp instead of a work place. And if you want me to chase customers around to sell cars $100.00 is not enough money. If I know I am getting a good commission I will give you the best customer service I can offer and maybe chase you to the moon. To sum this up, I ended up leaving because this was not enough money to pay my bills support my family or pay for my clothes I wear to work. So after reading this RAY CHARLES and STEVIE WONDER can see who is really making the money. You have got to take care of your employees if you want your employees to be good sales people.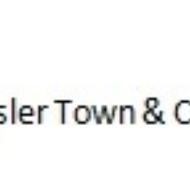 I bought a vehicle 19 months ago. Last year needed major engine work (warranty). Needed replacement of TPM for $1300. After waiting for the part for a week they installed it and even though I was onsite, I had to wait two more hours and start asking questions before they told me it was done two hours ago. They had the vehicle 9 days. Warranty covered 5 days of rental. Driver's window stopped working two months after sale. Ignition switch is missing a part. Today, transmission leaking, bad starter, but service department is so behind they can't even look at it until two days from now. At time of sale, I bought an extended warranty. I said to the salesman / finance officer, "I may as well cover all the fancy electronics in the vehicle." He agreed. But, as it turns out, the warranty does not cover the electronics.
How do I know I can trust these reviews about DARCARS Chrysler Jeep?
696,839 reviews on ConsumerAffairs are verified.
We require contact information to ensure our reviewers are real.
We use intelligent software that helps us maintain the integrity of reviews.
Our moderators read all reviews to verify quality and helpfulness.
For more information about reviews on ConsumerAffairs.com please visit our FAQ.

I went to this dealership to buy a car. I have challenge credit but a good car loan paid off. Never late. I agree to figures. I walk upstairs to finance to Mt left. I met a black guy who tried jamming me with produce. Told me I had to get it or he couldn't sell me the car. Jamming a customer is illegal number too. He kept insulting me because of my credit then his boss came in and tried doing the same thing being as tough. I use to sell cars and product that dealership will rape you if you let them. It's such poor customer service. Everybody is so mean in there. They won't let you test drive a car without pulling your credit which is illegal. It's just not a good place for people to buy cars.

My name is Harold **, I am a consumer. My car needed services so I decided to use Darcars Marlow Heights Chrysler location (Check engine light and ESP/traction control lights). I brought my vehicle in for service on June 20, 2014. I was told that as it was afternoon that my vehicle probably would not be seen that day. I was called June 21 and informed that my car would be seen early on Monday June 23 by a technician. After diagnostic tests were run I was told that I needed an ABS module and a possible timing issue. I agreed to allow the service center to complete the ABS module work as I was told this would fix the immediate issue I was having.
On Friday June 27 I was contacted and informed that my vehicle was ready for pick-up. Upon arrival I paid $1007.24 for the agreed upon work. Upon driving my vehicle I noticed the check engine and ESP (Traction) control lights were still illuminated. I returned the vehicle to the service center within minutes of leaving the service center. The associate ** took my keys and reported that someone would call me the next morning. I called the service center the next afternoon to inquire about my vehicle because no one had called me. Mr. ** said he would call me back in an hour. I received no call and made a call at 3:23 pm to the service center. I was informed that my car was still being diagnosed and that there would be a report on Monday June 30.
I inquired about a loaner vehicle and was told that they would not be provided and that I could rent a car. I filed a complaint on the Darcars website and was contacted by Mark the service director who assisted me in getting a rental car on June 30. On today July 1 I picked up my vehicle and the same issues that I originally wanted fixed are still persisting. I spoke with Mr. ** and Mark they informed me that now my PCM is bad and this is why the issue is persisting. I paid to have the issue fixed and I feel I was misled and my vehicle was misdiagnosed. The Marlow Heights location could not help me resolve this issue so I am contacting corporate to see if there is some resolution that can be had. My car had this exact same issue in 2011. It was diagnosed and repaired at a different Darcars location. The resolution in that situation was to replace the Short runner valve.

On 08 July 2011, my car overheated and I had a tow truck take it to this dealership. The advisor, Anthony **, called me, then, sent me an email on what the technician told him was wrong with my car--both cooling fans were faulty and the water went out of the tube. The technician said that the catalytic converter was faulty and two of my spark plugs were bad so they would replace all six. He said that it would cost $2,421.03. I knew that I needed my catalytic converter done for more than six month ago, so, I told him to fix it.
After droving 18 miles to Fort Meade on 01 August 2011, the car has ran hot again and they had to tow it back to their shop. I only had my car back for that short of a drive. When I called them and asked to speak with Anthony **, they informed me that he no longer works there. They had Mr. Luis ** call me and he left a voice mail on my cell saying that they did a pressure test and the head gaskets needed to be fixed. So, after checking my voice mail, I called Mr. Luis ** back and told him that Anthony never said anything about the head gaskets. Otherwise, I would have had them fix that and I could have got the catalytic converter and the spark plugs done at a later date.
Then, I asked Mr. Luis **, "Shouldn't they have done a pressure test the first time?" He said that they did. I told Mr. Luis **, "So, it should not have cost me $2,400.00. And now, you're telling me that I have to pay another $1,500.00 for something that could have been fixed the first time." I told him that they would have to keep the car until I can come up with the money and Mr. Luis ** said that it would not be a problem.

Engine light on 2006 Jeep Liberty started coming on. Dealership originally said it was an internal computer problem and would be fixed for no charge. Picked the vehicle up and the service engine light came on again. This time, the dealerships went from wrong spark plugs, when the plugs in the car were the original ones that were in it when I purchased it. After that, I was told that the cylinder was warped and needed to be replaced. It seems to me that after playing a guessing game, the dealership finally concluded "well, it's related to the cylinders, so let's just say the unit needs to be replaced." So, I'm on my way today to spend $2000 and, until I drive the vehicle for a while, I still don't know if their diagnosis was correct.

August 5 of 2006 we went into DARCARS Dodge Jeep and Chrysler of New Carrolton to purchase a new car. This was our first time buying a new car. We were very excited. We came in there with $13,000 in cash for our down payment. We stated to the sales person we are looking to buy a car. As funny as it sounds we never discussed leasing a vehicle. We talked about credit and financing and owning the car once we paid the remaining balance. We never saw the word lease at the top of our contract. Somehow we ended up leasing after putting down a substantial amount of money. We called several times to try to start payment, but was advised by Mr. Michael ** to wait after the 27 months to start payment still not knowing we were in a lease.
It wasn't until November 29, 2008 when we took our car in to get service that we were under a leasing contract. I then was told to call Chrysler financial to find out. I called Chrysler and was then told that I was under a lease and that I would be charged 15 cent per mile anything over 33,760 and that I will be charged for any damage bigger than a credit card. I said I wanted to buy the car. I wasn't signing for a lease. She then informed me that I could return the car with no obligation. Then were would that leave me? Without a car during the winter with a one-year old child, a four-year old child with severe anemia and a fiancé with asthma to catch several buses during this coldest winter ever. She then said that was in your contract and that you would have to take that up with DARCARS.
The following day I went up to DARCARS on November 30, 2008. I said I needed to know how this happen. How did I end up in a lease? They were giving us the run around. Management was still talking us in to circles. I then returned on December 6, 2008 with my research to demand that they explained to me how this big confusion happens. I spoke with Jamal the financial manager. Still treating us like we were dogs and like we didn't know anything. I told him I have done my research and looked up consumer fraud. Fraud occurs when the deception involves the advertising, sale, marketing, or provision of goods, services, or property. He neglected to look at any papers I had and was really rude and disrespectful. He then rushed us out the door without any explanation.
Still feeling like we got the rough end of the deal, we returned back to find out Good Morning America was there and so was Tammy **. We then realize that was the reason he was so short with us and he didn't want to bring any negative attention to the dealership. Upon returning, we were mistreated and were threatened to be arrested. All we were trying to do is speak to the right people and try to get this situation rectified. They were still trying down play the situation. This has caused emotional distress, mental anguish, wage loss, financial loss, debt, and bad credit.

My 2004 Durango went in for a recall notice to fix a problem which can cause dash fires. After the dealer made the third attempt at repairs, the proper part was finally in hand. When my wife picked the vehicle, the dash was damaged with deep gouges in the dash, cracked plastic over the instrument cluster and scratches all over the vehicle dashboard.
The service manager, Mr. **, said it is our responsibility for any damages which happened when they were repairing our vehicle, as they are not responsible for damage to the vehicle. My wife was treated rudely and unfairly by Mr. **, and he refuses to return my calls. I am shocked and saddened that anyone would be treated this way, especially when my parents used to work at this car dealership.
The dealership makes the claims in advertising that you will be treated "like family" yet they say the damage is my responsibility. The "Important Consumer Notice" says in part, "The automotive repair facility may not be responsible for damage to your motor vehicle under certain circumstances." I would venture to say, if they worked on it, damaged it while working on the dash specifically, then they are responsible.

I bought a car from darcars in marlow heights in October of 2008. It was a used car. Ever since I bought it I have been having problems with it. I noticed the next day since it was dark and I could hardly see. The car had scratches on it, and dents. I had them pull the vehicle history report and it didn't show any accidents but it clearly has dents. They have refused to fix anything on it. I then spoke to them about the oil level, the engine making some funny noise when I start it, my remote starter not working, my engine light on, the brakes sounding funny when I go up and down hill, the steering wheel shaking when braking, and the car making a large squelching noise when I turn the steering wheel to the left and the right. Oh also the traction in my tires in inclement weather.
I have brought it to the dealership several times in reference to the shaking,noises etc. and they have yet to fix it. So I decided to take it to the chevrolet dealer and they thought they fixed the problem. But I was still having the issues. I took it again yesterday on 1/08/09 and they checked my vehicle again and they said that I needed four brand new tires on my vehicle. They said my tires was the reason for my braking problem, the noises, and the shaking of my steering wheel. They told me that my tires were worn on the inside and outside and that darcars should replace the tires because they had to be like that when I bought my vehicle. I took it back to them and they refused to replace them for free even though my vehivle is unsafe. Paul Tibolla offered to give them to me at a discounted rate, then they said the noise is from my serpentine belt and it needed to be adjusted but they haven't done it. Darcars also said that I needed a front end alignment. I don't know why I have had all of these problems with them and this car in the past three months.

I purchased a new Chrysler 300M in Pennsylvania in December 2000. The list price of the car was in excess of $30,000. I recently relocated to Maryland which requires license plates on both front and back. I contacted the nearest dealer to request a front bracket which had not been provided on purchase. The "Manager" attempted to charge me for what he referred to as an "accessory". He became very abusive and told me that he had not "made a penny off me and was not going to give me $25.00 from his pocket" He also told me that Chryslers' problems weren't his dealerships.
I recently had a heart attack and have developed asthma as an after effect. After being berated by this person, I began having asthmatic symptoms and chest pains.

On 10-14-99, I purchased a 1999 Jeep Cherokee Laredo from this dealership. We bought this jeep as a demo and at the time we received it, it had 5,495 miles.
Prior to completing the sale, the salesman and manager told us a wheel had been stolen off the Jeep while it was parked on their lot. They showed us a damage report claiming they replaced the wheel/tire, and all the locks. They showed us the top of the form which described this info and the total of $965.27. we purchased the vehicle for $26,535.00. As soon as we drove off the lot, we noticed it was pulling to the right.
We brought the vehicle back and the dealership allegedly realigned the front end. This helped somewhat, but didn't fix the problem. Then, while washing the Jeep,, we noticed the left front end of the hood had been repainted. Now suspecting this vehicle had been in an accident, I ran the VIN through the NICB computer system in my Police Station. (I am a homicide detective.)
This check revealed that the new "Demo" Laredo Dar Cars Jeep sold us was actually stolen from their lot on 12-31-98, and was not recovered until 02-24-99. At the time of the recovery, the vehicle had been driven 3,941 miles and we suspect had been damaged during this time. I spent approximately one week obtaining statements, police reports, etc. to prove our position that we were not sold a "New" vehicle, but were sold a "Used" vehicle for the price of a new vehicle.
When we confronted the dealer and Vice President of Dar Cars, Mr. A., he denied any wrongdoing and claimed the vehicle was still "New." They refused to take the vehicle back unless we purchased a 2000 Laredo and paid "only" $50.00 over what they say they paid for the Laredo.
As a result, we are stuck with a damaged 1999 stolen/recovered vehicle. We bought a demo because we couldn't afford the $30,000-35,000 price of a new one. Now all the 1999 vehicles are sold and we don't know what problems may occur with our jeep down the line. Finally, I have obtained documentation describing what Maryland considers new or used. Clearly, they are in violation of the state law.
Good work, detective. Now for the remaining piece of evidence -- what does the sales contract say? Salesmen like to describe used cars as "demos" but oral representations are meaningless. We're still awaiting the verdict on this one.

My 98 Ford Taurus engine blew up and the dealership says it going to cost nearly $5000.00. They were only willing to pay $1000. I have a 24 valve V6 engine. This is a brand new car and I didn't expect to have to come up with $4000 in less than 2 years. I have contacted Ford several times by mail and the customer service reps are not helping at all.
I have learned that Ford has had several problems with their Taurus engines since 93-95. I am being forced to eventually turn my car back in for loan default because I can not invest $4000 into a new car and still continue to make payments. Because Ford refuses to stand behind their shaggy low-down defective engines my credit will be tarnished.
This is really hard on my family since this was our family car and I'm borrowing the company car and I don't know when they're going to ask for it back. I've had it well over a month and I just purchased a new home weeks before this happened, and where I live there is no public transportation.
DARCARS Chrysler Jeep-Lanham-MD Company Profile
Company Name:

DARCARS Chrysler Jeep

Website:

http://www.darcarscjdofsilverspring.com/