Compare Reviews for Car Lift Companies
Car lifts hoist vehicles to make maintenance access easier and to maximize parking and storage space. While they are most common in mechanics shops, auto lifts are now affordable enough to be used in home garages.
Finding the right lift largely depends on how you plan on using it. Some are better for maintenance work, while others are better suited for parking garages. Consider your garage space and the type of vehicles you will be lifting before purchasing an auto lift.
Top 9 Best Rated Car Lifts

Read Expert Review
Be the first one to rate this company

The BendPak brand has been associated with quality construction since its release in 1979. The company offers a variety of auto lifts, including two- and four-post lifts, parking lifts, alignment lifts and other specialty lifts.

Read Expert Review
Be the first one to rate this company

Atlas Auto Equipment sells a wide variety of auto mechanic equipment, including multiple ALI certified auto lifts. Two-, four- and single-posts lifts are all available as well as scissor lifts and column lift systems.

Read Expert Review
Be the first one to rate this company

Rotary Lifts has its origins in the first hydraulic lift ever built. Now, the company manufactures and distributes numerous types of auto lifts, specializing in industrial auto garage lifts for cars and heavy duty equipment.

Read Expert Review
Be the first one to rate this company

Founded in Moorhead, California in 1999, Danmar Equipment is a designer and manufacturer of auto lifts and garage equipment. With full-lines of two- and four-post lifts, Danmar's products fit garages of any size.

Read Expert Review
Be the first one to rate this company

Eagle Equipment offers automotive garage solutions for professionals and hobbyists alike. Eagle has a wide range of lifts as well as lift and equipment bundles to fit a variety of spaces and user needs.

Read Expert Review
Be the first one to rate this company

Founded in 1984, Derek Weaver Company, Inc. is a manufacturer of car lifts and auto shop equipment. Weaver lifts are available in a variety of models, and they are marketed to both professionals and hobbyists.

Read Expert Review
Be the first one to rate this company

Headquartered in Greenwood, Indiana, Titan Lifts manufactures auto and motorcycle lifts as well as service equipment for auto garages. Titan sells two- and four-post lifts along with scissor lifts for hobbyists and professionals.

Read Expert Review
Be the first one to rate this company

Challenger Lifts was founded in Louisville, Kentucky in 1992. With a drive for innovation, Challenger Lifts has developed several technological advances to make its auto lifts environmentally friendly and efficient.

Read Expert Review
Be the first one to rate this company

Headquartered in Amsterdam, New York, Mohawk Lifts manufactures heavy duty lifts aimed at the government and large fleet markets. Mohawk Lifts offers various sales and contract deals for lifts built to withstand extreme weights.
Car lift expert reviews

BendPak began as a lift product built by Quality Machine and Associates in 1979. In 1997, BendPak opened a new division of automotive equipment called Ranger products. Now, BendPak manufactures various models of automotive lifts for home and industrial use.
Two- and four-post lifts: BendPak's wide range of two- and four-post lifts can accommodate almost any personal or professional garage. The company's two-post lifts can have capacities that range from 9,000 to 18,000 pounds, and the four-post lift models have capacities from 7,000 to 40,000 pounds.
Parking lifts: BendPak sells a number of two- and four-post parking lifts. Their wide variety means that you'll likely find a model that works with your parking lot space.
Four-post bridge jack: The BendPak four-post bridge jack is a scissor-style lift that fits across the center of a four-post lift. It allows you to raise the car off the lift so you can work on the wheels.
Alignment lifts: BendPak's alignment lifts are built to make sure you can work on your car's wheels. BendPack sells four-post and scissor alignment lifts.
Specialty lift selection: BendPak's range of specialty lifts include motorcycle lifts, column lift systems, in-ground pit lifts and more.
Best for: mechanics, public parking garages and personal garages.

Atlas Automotive Equipment sells auto lifts, jacks, spray wash cabinets, air compressors and other auto shop equipment. Atlas products can be found at various vendors across the United States.
ALI Certification: Many of Atlas' lifts are certified by the Auto Lift Institute, an independent certification programs that promotes safe and sturdy design in auto lifts.
Two- and four-post lift options: Atlas sells 18 different two-post lift models and nine different four-post lift models. These car lifts range from heavy-duty and extra tall lifts for commercial use to smaller lifts for hobbyists and personal garages.
Mid-rise and scissor lift options: The LR 10P is a portable low rise lift for hobbyists or mobile mechanics. There are also numerous mid-rise scissor lifts. Atlas even sells a SLP-9K full-rise lift.
In-ground scissor lift: The FM-9SL is Atlas' in-ground scissor lift. It has a lifting capacity of 9,000 pounds.
Single-post lifts: Atlas' PSP-6000 is a portable single-post lift capable of lifting 6,000 pounds. The SP6000 single-post parking lift can help store multiple cares in a smaller amount of space.
Best for: mechanics and personal garages.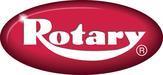 Headquartered in Madison, Indiana, Rotary Lift traces its company history back to 1925 when the first hydraulic auto lift was built. Rotary Lift is part of the Dover Corporation, a Fortune 500 company, and they operate throughout North America, South America, Asia and Europe.
Rotary Shockwave: Rotary's Shockwave lines of lifts feature Spotline motion-activated lasers to help you line up your car on the lift. They also feature 2x faster descent and operate on 12-volt car batteries with built-in chargers. They are available in four-post, two-post and in-ground lifts.
Smartlift: The Rotary Smartlift is a two-post, in-ground lift. These lifts have a smaller footprint than the other lifts, and their low profiles allow for more lifts in a garage.
Heavy duty lifts: Rotary's line of heavy duty lifts are capable of hoisting heavy equipment and semi trucks. Column systems, parallelogram lifts, scissor lifts, two-post lifts and four-post lifts are all available in heavy duty models.
Y-Lifts: Y-Lifts are light-duty parallelogram lifts with a capacity of up to 12,000 pounds. They are designed with a 33 percent faster rise and 20 percent more workspace than standard light duty parallelogram lifts.
Accessories: Rotary sells numerous accessories for lifts and auto garages. Guiding lights for lifts, rolling jacks and lift organization tools are all available for purchase.
Best for: auto mechanic garages that service all types of vehicles, including heavy duty vehicles.

Headquartered in Moorpark, California, Danmar has manufactured and designed automotive lifts and garage equipment since 1999. Danmar's equipment is designed in the United States, and each lift undergoes rigorous quality assurance testing before it can be sold.
Four-post parking lifts: Danmar's D-7 and D-7X lifts are built to maximize storage space. Both are equipped with multiple height-locking positions to fit several different parking heights.
Major D-12: The Danmar D-12 series is a heavy duty four-post lift built with aircraft-quality steel cables. This lift is capable of lifting large trucks and heavy vehicles.
Mid-rise scissor lifts: The SX-6/XL is Danmar's portable scissor lift. It is a mid-rise lift capable of lifting up to 6,000 pounds and can lay flat on the floor to fit almost anywhere.
MaxJax system: Danmar's MaxJax system is a portable, low-clearance two-post lift capable of lifting up to 6,000 pounds. Its small size and versatility make it best for home use and hobbyist garages.
Two-post lifts: Danmar's D-9 and D-10 models are two-post lifts. Each model has different specifications, so check the website to see if the lifts fit your own garage needs.
Best for: professional auto garages and home hobbyists.

Eagle Equipment has been a source for product innovation in the automotive industry since 1954. Eagle offers a full line of automotive shop equipment, including a full range of auto lifts.
Internet specials: Eagle Equipment has a number of products for sale at specialty prices online. These items are limited as specials rotate according to availability.
Build-A-Shop bundles: Eagle Equipment can bundle lift and auto shop equipment together for a discounted "Build-A-Shop" price. Whether you need to open a professional shop or want to turn your garage space into a personal workshop, Eagle has a bundle to suit your needs.
Two-post lifts: Eagle equipment has a full line of two-post lifts. Models have maximum capacities ranging from 9,000 to 12,000 pounds. Eagle even sells a specialty heavy duty two-post lift capable of hoisting 15,000 pounds.
Four-post lifts: Eagle's selection of four-post lifts covers basic lifts, parking and storage lifts, heavy duty lifts and alignment lifts.
Low- and mid-rise lifts: Eagle sells a low-rise scissor lift and a portable mid-size scissor lift. These lifts are compact and work well in small garages and personal auto shops.
Best for: hobbyists, mechanics and startup shops.

Derek Weaver Company, Inc. was founded in 1984 to sell auto lifts and other shop equipment. With the inception of the Golf-Lift brand in 1991 and the Direct-Lift brand in 1999, the company gained success in both the turf equipment and automotive enthusiast markets.
Two-post lift selection: Derek Weaver two-post lifts come in both low-clearance and high-clearance models. Maximum capacities range from 9,000 to 15,000 pounds.
Forward lifts: Weaver's Forward line of four-post lifts are available in both standard and heavy duty models. They have capacities ranging from 14,000 to 30,000 pounds.
Parking lifts: The Direct-Lift line is Weaver's parking lift model. There are three models available for purchase, and all are designed to fit in a personal garage with the proper space and height clearance.
Compact lifts for personal garages: Weaver's low- and mid-rise scissor lifts are designed for home use. They are compact and easily stored in most garage spaces.
Specialty lifts: Weaver Lifts sells a number of specialty lifts designed to hoist heavy vehicles like semi trucks, construction machines and buses. They are available in four-post lifts and column lift systems, lifting in the range of 30,000 to 72,000 pounds.
Best for: professional mechanics and car enthusiasts.

Titan Lifts is headquartered in Greenwood, Indiana, and manufactures auto lifts for hobbyists and professional mechanics. Each lift is built with high-grade materials and manufactured in ISO 9001 factories to meet international safety and quality standards.
Hobbyist two-post lifts: Titan's two-post lifts suited for hobbyist garages are the Titan HD2P-9000AF and the Titan HD2P-12000F. They each have low clearance to fit in most garages and can lift up to 9,000 and 12,000 pounds respectively.
Heavy duty two-post lifts: Titan's heavy duty lifts are built to stand up to constant use, suiting them to professional shops. The HD2P-15000 can lift up to 15,000 pounds.
Titan parking lifts: The Titan SDPL-7000 and Titan SDPL-7000XLT are parking lifts that can hoist up to 7,000 pounds. They are similar models, but the XLT adds an extra 20 inches in length and 13 inches of under-car clearance.
Titan HD4P-12000: Titan's standard four-post can lift up to 12,000 pounds for professional garage work. Titan also sells sliding bridge jacks to fit onto the lift for added clearance.
Scissor lifts: The Titan mid-rise scissor lift can lift up to 6,000 pounds to seven different lock positions. It is collapsible to fit in almost any garage.
Best for: professional and hobbyist garages.

Founded in 1992 and headquartered in Louisville, Kentucky, Challenger Lifts built a company on innovation. They offer various models of two-post, four-post, scissor and in-ground lifts for auto garages and hobbyist mechanics.
Garage design support: Challenger Lifts can help you at every step of the way when you're designing a garage. Professionals will aid you in planning the garage space, selecting the right lifts and installing them in your workspace.
Versymmetric Technology: Challenger's innovative Versymmetric Technology is the industry's first three-stage arm two-post car lift. It is an environmentally-friendly car lift that uses less power to do more work.
Envirolifts: Challenger's in-ground Envirolifts are cassette-style lifts that are environmentally-friendly. These low-impact lifts take up little garage space, so you can maximize the amount of lifts you can fit in your garage.
QuickCycle: Some of Challenger's lifts are equipped with QuickCycle systems. This technology allows you to lift vehicles in about 27 seconds and lower them in 17 seconds.
Lift selection: Challenger Lifts offer a full range of lift types. Four-post lifts, two-post lifts, column lift systems, scissor lifts, in-ground lifts and more are all available at different price points with varying capabilities.
Best for: professional garages, home auto hobbyists and people concerned about environmental impact.

Mohawk Lifts is based in Amsterdam, New York and is a supplier for most government, fleet and utility lifting solutions. Though Mohawk specializes in heavy duty lifting equipment, the company also offers a few lifts built for smaller garages. All lifts are manufactured in the United States.
Government sales: Mohawk offers discounts for government and state contracts. They deal with these contracts directly, so you will need to email the company and speak with a representative to see if you qualify for a government discount.
Two-post garage lifts: Mohawk's two-post garage lifts suited for garage work are the A-7, System I and LC-12 models. These lifts have maximum capacities of 7,000, 10,000 and 12,000 pounds respectively.
Heavy duty two-post lifts: Mohawk's heavy duty two-post lifts can lift between 12,000 and 30,000 pounds, depending on the model. Each two-post lift comes with a 25-year warranty.
Four-post lifts: Four-post lifts in Mohawk's product line are build for heavy duty lifting. These lifts range from the TR-19, which can lift up to 19,000 pounds, to the TR-120, which can lift up to 120,000 pounds.
Specialty heavy duty lifts: For heavy duty lifts that require versatility, Mohawk's column lift system is available with models that can lift up to 18,000, 24,000 or 30,000 pounds depending on the model. For cheaper, low-profile options, Mohawks flush and surface mount parallelogram lifts have capacities of 36,000, 50,000, 75,000 and 100,000 pounds.
Best for: large fleets, government and state vehicle service centers and professional garages.
Disclaimer
Information in this guide is general in nature and is intended for informational purposes only; it is not legal, health, investment or tax advice. ConsumerAffairs.com makes no representation as to the accuracy of the information provided and assumes no liability for any damages or loss arising from its use.