Toyota of Redlands
Redlands, CA
Consumer Complaints and Reviews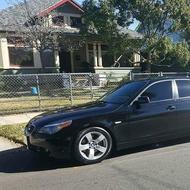 I purchased a brand new car from Toyota of Redlands in March 2015... Ever since I've had the car every time I accelerate (step on the gas) a hard rotten egg sulfur smell comes from the engine... I've only ever used Shell gas. They told me change the gas so I only pump Chevron 89 and the smells still comes out... I can barely breath in the car when the smells comes out even when the windows are down. I've taken the car in to be checked not once not twice but 3 times and 2 service reps drove with me including the service manager and smelled the sulfur smell coming from the vents but the Toyota Service tech drove the car twice and said he couldn't smell anything. Are you serious. So I guess I'm making stuff up. It's embarrassing because anytime I have passenger in my car they complain about the smell and can't breathe.
I currently have an ongoing case/investigation going on with Toyota corporate because Toyota of Redlands said they cannot do anything to the car if the tech can't smell anything. Toyota of Redlands told me "sue Toyota Corporate". I was shocked I've never heard of a HR rep from a dealer tell anyone to sue their supplier of cars. Ridiculous behavior and they were rude to me especially their service manager mr. **. I will never recommend anyone to buy a Toyota especially after this. And I thought Toyotas were great cars. YEAH RIGHT.

I went into Redlands of Toyota to purchase a brand new car. I had been pre qualified over the internet... I get down there. Clearly it was a lie and a trick to get me down there. I end up getting approved for a 2011 Chevy Impala. They worked the numbers but I wasn't willing to pay $400.00 car note on a used car. I said, "No thanks, I'll be bring the car." I go to drop the car off... The Finance Manager asks me what was I hoping to pay. I state no more than $350.00 plus GAP. I was told don't worry about extra warranty. The car had 1 owner and engine is still under warranty at Tom Bell in Redlands. 2 months of driving the car started making noise under the hood. I took in for to be looked at. Redlands of Toyota tells me that they can fix the noise for $1,000 because it not under warranty.
However, the car is a good car nothing to worry about guaranteed Chevy has good motor. That will last a long time. Take in to get its scheduled oil change. Noise getting louder and louder. 5 months in I want a different car. Gut feeling something not right. I'm telling about the noise. Redlands of Toyota tell me in order for me to get out that car into another I have to put $3,500 down. Of course not doing that when I just put $2,500 on this one. The Finance Manager Paul tells me to keep the car for a year and come back he'll get me into the car I want. After all the free service were gone I took the car to Walmart for oil change and the mechanic says the car is leaking oil.
On 12/21/15 leaving out for work and the car wouldn't start. First thought it was a battery, alternator, or starter (which had recall on). No lights ever came on the dash, car never ran hot. No warning nothing. Call Redlands of Toyota spoke with Paul. His words to me "what do you want me to do about it? You don't have a warranty." 6/28/14 to 12/28/15 (1 year 6 months) and the engine blown on this wonderful car they force on me...

The manager that tried to "help me" was a piece of **. All he wanted was to go home... He made my experience horrible.

I had purchased 2 vehicles from Toyota of Redlands on the same day and before leaving the lot I asked about the front license plate missing on one of the vehicles. They stated they would order new plates etc and of course never did and I was told to get them myself. I thought it was illegal to drive a car in California without the front plate? How can a dealership send cars out without this? Needless to say, I have purchased 3 new Toyotas since then and guess what? I didn't purchase them from Toyota of Redlands. As far as service goes, I go elsewhere since bad service is bad service, they won't be getting my dime again.

Toyota of Redlands sent an incentive program scratcher to my home. I went into Toyota of Redlands and scratched the prize scratcher in front of a Redlands' Toyota employee while my 2012 Sienna Limited was being serviced. I won what Redlands Toyota said was a 3 days and 2 nights vacation by "Trips Incentives." To me this meant a free 3-day and 2-night stay in a hotel or motel I chose. Anyway, that is what the employee told me I won. I cannot believe Redlands Toyota would be associated with such a scam company. The prize is not free. Trips Incentives wants $50.00 and your credit card number before they will book you a stay.
If they would have read internet reviews from individuals using this offer (Trips Incentives), I'm sure Redlands of Toyota will distance themselves from such an organization faster than Superman. Again, it is a big scam. If you can't make your reservation, there is up to a $175.00 processing fee. I thought I won a free vacation! Toyota of Redlands, what are you trying to get us customers and potential customers into? I have been a very loyal customer for years and enjoy doing business with Toyota of Redlands. But Toyota of Redlands dealing with this type of promotional gimmick is a shocker! Why would you subject your patrons to such a rip-off? Why? May I suggest to Redlands Toyota: read not only Trips Incentive's terms and conditions, but also the internet customer reviews about Trips Incentives before you align yourself with them. Who one aligns with displays their character and ethics.
I've had past experiences with companies like Trips Incentives (who change their name whenever it gets too hot), and each time I was ripped off as was others. It is a Florida company and Florida's consumer laws are far more lax than California's. I am throwing this brochure away. Toyota of Redlands, I allowed you to boost my hopes of a small vacation, only to find your promotional ways are the same old gimmick traps to get customers onto your lot. I've noticed you've done this before. This is the first time I bit. Toyota of Redlands, how do you feel setting your customers and potential customers up to being scammed like this? I've told countless people how reputable I felt you were. Now, I question. You're no better than the other guys, apparently. Shame on you!
How do I know I can trust these reviews about Toyota of Redlands?
694,519 reviews on ConsumerAffairs are verified.
We require contact information to ensure our reviewers are real.
We use intelligent software that helps us maintain the integrity of reviews.
Our moderators read all reviews to verify quality and helpfulness.
For more information about reviews on ConsumerAffairs.com please visit our FAQ.

I had purchased my Camry LE in July of 2007 and from the start, I have always had some type of negative experience with the service department from Toyota of Redlands. From the wrong owner's manual (Hybrid), to the installation of my Low Pro Rims which was purchased at the point of sale with my car and they had the wrong rims installed; then when they returned my stock rim/tires, they failed to give me the lug nuts. We all know that locking lug nuts are a safety hazard with your donut tire because they do not secure properly, which I found out the hard way on the FWY after blowout. But the negligence doesn't stop there. After having to return my car to have the correct rims installed, my sensor was damaged in the process.
I spent three years going back in forth about the sensor being fixed under warranty. Finally, Mark ** (Fixed Ops Director) agreed to repair the sensor under warranty. I was extremely happy with the outcome and finally taking accountability for the repair. Mark seemed so accommodating with the repair and even offered to provide a rental car if it was needed, however, I made arrangements with my employer to start my shift 1/2 hour early and leave 1/2 hour early without pay to have the repair completed, so a rental car wouldn't need to be provided.
On September 07, 2011, I had a 4PM appointment. I arrived to the dealer at 3:45PM checked in the repair was on its way so I thought. At 5PM, Mark came to me expressing that the tech was having extreme difficulty taking off my tire and that the lug nuts were seceded to the bolt and the lug nuts were stripped due to Goodyear tire improperly installing my tires and have been using an impact wrench which caused all the damage; that I needed to consult them to have the tire removed and he would even give me the sensor so Goodyear could install the sensor for Toyota of Redlands, then I could bring my car back so it could be programed. He gave me back my mangled rim lock, which I know for a fact it did not look like that at 3:45PM. I knew I was being taken for a ride.
So I did the proper questioning with Mark and he proceeded to slander Goodyear Tire with false accusations and deflation of charter. I even felt insulted by his comments that the rim lock tools come a dime, a dozen. If that was how he felt, then why didn't it get replaced at Toyota's expense? I had decided to give Mark the benefit of the doubt to bring my car to Goodyear tire in Fontana the next day. Keeping in mind, he had had me completely stressed out, worried sick that my car might need so major repairs and I was extremely concerned about my safety. Meaning, he had me under the impression that my lug nuts were stuck on the bolt and they returned my lug nut tool completely stripped out and warped.
On September 8, 2011, I went to Goodyear Tire in Fontana where the service manager Chris ** looked at my tires and had determined that my lug nuts were fine and they were not seceded to the bolt. However, my rim lock was so badly damaged from Toyota's tech using an impact wrench that I need a new tool. Chris could see how upset that I was about my poor customer service from Toyota and his fellow colleague gave me one of his rim lock tools from the truck of his car. Manuel then pulled my car into their garage and quickly removed my rim without a problem. Not only was I relieved, but I was horrified about the incompetency that Toyota of Redlands displayed. Meaning, they are a car dealership, they should know how to take off a tire. I know how to take off a tire!
Of course, I contacted Mark and it went to voicemail and he did not return my phone call till the next day. On September 9, 2011, we had long conversation and I truly felt and feel that they tried to take advantage of me because I am a young female and wouldn't know better nor would I stick up for myself. Well, I have a news flash. I'm not that girl. I later arranged an appointment for that day for the sensor repair to be completed. On my way to the dealership, I called and spoke with Paul ** about my dissatisfaction with all the terrible service I received and his reply was I want to make you happy and what would it take to me happy? At that point in time, I was so discussed with everything. I told him I wasn't sure and I would get back to him.

My car has been making a roaring sound for awhile. I researched online, and determined the wheel hub bearings were bad, so I bought factory bearings, took off the old, which were worn, and put on the new. The sound was just as bad. A couple of days later, my wife was driving, and the odometer went to zero. She was frightened as she had been going 65 miles/hr in Palm Springs, CA, and so she got it to the Indio, CA store. They told her the catalytic converter was bad. What in the world does that have to do with the odometer? It was worth $2,500, they quoted, and they said the speed sensors were sheared off.
When I changed the hub bearings, I did not remove them as I should, so the dealer wanted $1,600. I bought them for $158 each, put them on tonight, and got the sensor working for 3 minutes, then it went back to zero, then my ABS and VSC, and the brake light came on. Now, I have no odometer, and the warning lights are all on. Every week, I am putting $189.00 into this car, and while I can do the work myself, it seems that I will still be forced to have to take it to a dealer for one adjustment or another. The kicker is, the dealer also said I need new hubs and bearings, after I just got brand new factor parts.
What is going on? The dealer did not believe me, and since I bought those in Redlands, they said they would have to see the vehicle and determine if that was true, but oh yeah, I have to pay another $180. I need some relief. This is my only vehicle. It is a 2006, Prius, with now 195,000 miles on it, give or take a few, as I have no odometer, and cannot tell how far I have driven. Can you help me?

I bought a new Toyota truck and had nothing but problems with it. I called them and tried to file a complaint that the truck was a problem. The dealer refused to fix the truck or look at any problems. I turned it back in to the dealer. Now it has proved to be a problem, but now, it's on my credit and hurting me. I now have poor credit for turning in the truck back to Toyota. It was a death trap and I am out 5,000 dollars.

Jerry (sales rep at Toyota of Redlands) told me the 2002 Mazda B3000, six cylinder truck got 26 mpg (real is between 14 and 16). "Dealer's Selling Price" was $11,995 (I have the sticker) but the "special sale" price was $9,995. After negotiating for about 45 minutes, Toyota of Redlands(TR) agreed to sell the truck for $7996 (final price was $9238.61). Later, I found out that high-blue for dealers was just over $8,000. I thought I was getting a good deal, but I wasn't. During the signing of the papers I mentioned that there was no front license plate on the vehicle.
The financial officer, Richard, told me that it was under the TR advertisement. I took a look and there was no plate. The plate was supposedly ordered. During several months of time, I returned to RT on two more occasions and was told that the plate was ordered and reordered and the DMV was blamed for the problem. In September 2009, I decided to sell the truck and called Customer Service at TR. I was told that it was too late for TR to take care of it and that I would have to do go to the DMV and take care of it myself, but the RT rep said they would pay the $17 fee. I received a $17 check from RT dated 9/30/09, but did not cash it. I went by the DMV office to complete the transaction, but there was a line going out the door and about 30 yards down the side of the building. I am not willing to do all the work that Toyota of Redlands promised to do 14 months ago, especially when it has to do with a vehicle that TR lied about so that I would buy it.
Toyota of Redlands added $4000 to normal, high-blue dealer price and then claimed it was having a sale. RT did not provide promised front license plate.
Toyota of Redlands, after I filed a complaint with the BBB, has officially refused to get the promised license plate for me.

On Saturday, 2/7/09, I paid cash by check for a used 2005 Rav4 for my granddaughter of same address. The check cleared on Monday, 2/9/09. Toyota was put on Pink slip as the Lien holder. As of 5/8/09, Toyota still has not been able to 'locate' the pint slip to release it. The Pink slip is housed somewhere in Arizona, while Toyota (Redlands Loretta) to Toyota (Rose) communications has been somewhere in another state. Redlands Toyota has been following up with a 'lein satisfied', but still no pint slip. Legal physical ownership has been denied. This also impacts car insurance as DMV has a 'LIEN" recorded.

I purchased a 2002 Toyota Tundra on May 13th 2005. They said they could not finance me using my current address as i had only lived there a year. They asked for a previous address, where i had lived 5 years. I told them i had not lived at that address for over 4 years, but they used it (1318 University St, Redlands), they said afterit was financed i could change the address. i never received any information as to who financed the car, where to make my payments or any information regarding insurance.
i kept going to the dealer to get information and they said i would be receiving something soon. i firat payment was to be paid june 28. The only info i had regarding financing was that Toyota had turned me down. I received a call about the payment on july 15. I found out then that the dealer did use an old address, I gave the lady my current address and told her i would make a payment on the 22nd. I led to believe i was insured. The papers said if i did not get my own insurance they would had it and increase my payment.
On July 28 at 6am i was in the fast lane of l-10 in Cabazon. A pu was overturned in the same lane. When i saw this i applied my brakes.
i had time to stop if my brakes had worked properly. my anti-locking brake systemed failed. I slid into the overturned pu. My vehicle was totaled. The officer at the scene looked at my skid marks and told me the anti-lock brakes did not work. Also the impact was at 30 to 35 mph and my air bag did not open. They also told me i had no insurance. I am contacting attorneys regarding this. They used fraudulent information just to make a sale. They let it up to me to find out what they did and try to correct it. They were not at all helpful once i drove that pu off their lot.
Toyota of Redlands Company Profile
Company Name:

Toyota of Redlands

Address:

921 New York Street

City:

Redlands

State/Province:

California

Postal Code:

92374

Website:

http://www.toyotaofredlands.com/