Autonet
North Hollywood, CA
Consumer Complaints and Reviews

Why am I being charged £25 for cancelling premium within 4 days of purchasing it online? Also why do I have to wait between 5 - 10 days for refund of premium when they can take it from my account at the time of purchase? Why are they so difficult to contact either by online chat, email and phone? Total rip off to take this money when I cancelled within the 14 day period and it was not due to commence till 1st November.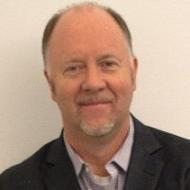 United Autonet Inc. 1365 Regal Row Dallas Texas 75247. Simple Story. Must Read Story. Found a car on www.autonettexas.com, test drove, executed buyer's order, gave deposit and arranged to pick up car. Arrived at scheduled time and they sold the car to someone else. Breach of contract, pursuing legal recourse. Strongly recommend everyone to avoid Autonet in Dallas Texas when purchasing a car!

Buyers beware, total rip off artists. We went there to buy a Mustang that my 16 year old son had saved to buy. After looking at it, it had multiple issues including an a/c that didn't work. The salesman ** told us that if we left a $500 deposit, that was totally refundable, they would fix the issues and call us. I never agreed to buy the car at any time. They said if we didn't like the car at that point, we could have the deposit back. We both signed an agreement stating so. A couple days later they called and said it was ready. I went there and told them I no longer wanted the car and ask for my deposit. They proceeded to tell me, after calling the owner, that I couldn't have it back and they would give me credit for another car.
I said no, I don't want the car and continued to ask for my deposit. I asked to speak with the owner and he began to yell, curse me and said "You're not getting (insert curse word here) back!." I have a signed agreement stating that my deposit is totally refundable. I called the police and they said although I was right and they should give the deposit back, but they couldn't do anything since it is a civil matter. Now I have to post all these reviews and report to BBB and file a civil suit in order to get my 16 year old son's money back. Unbelievable that there are still thieves and scam artists doing business these days. If you are smart, you will stay away from these unscrupulous people.

They asked me to bring back my car for verification of my address. Will take 12 minutes. I told them I couldn't go. They said to send someone else with my info. My 2 sons went there and were asked for the car keys to check the miles of the car. And suddenly, one of the managers took off with my car without letting my kids know. In the office they told my sons they were taking the car to the DMV for verification. All this is fishy. They didn't say that over the phone. They just told me they need it to verify my address with a utility bill so they could do the registration.
Tyron told us he was the owner of the dealer and a seller, but he was lying. He is not the owner. He pretends to be a good men, conservative, involved with the community, and the police department. Please make a complain to the Better Business Bureau to stop this people ripping off the consumers. Also, there are other complains about Tyron and Autonet in yelp and other websites. I still have to see what is going to happen with my car. I'm afraid they my have take parts from the car, a Mercedes Benz. They had this mechanic who they call Al, maybe short for Allan or other; This guy is known by the dealers to do dirty jobs for them, including passing the smog check. Another dealer told us this.

Please ignore my review about AutoNet in Woodland Hills, CA. The review was based on my perception of what occurred, and not based on factual research. AutoNet was more than willing to rectify the misunderstanding, and we worked out an amicable solution.
Original Review
I've been purchasing used and new cars for 40+ years. I have never been defrauded, scammed and/or deceived about an auto, or any transaction until now. From the salesman to the individual who does all the paperwork, Auto Net in Woodland Hills, California consistently misled me about the true condition and history of a 2010 Honda Fit Sport. Even the ads on the internet did not disclose any damage to the vehicle, but instead listed the car's condition as used, and they include the Carfax report in the ad to further mislead the potential buyer that the condition of the vehicle had no accidents and had a clean title. Auto Net in Woodland Hills' ads also claim 100% of their vehicles are in "Showroom condition, and has gone through 126 multi-point safety inspection."
There is no way in hell, I would purchase a vehicle that had so much prior damage that 4 panels had to be replaced or repaired, and painted. They sold me the vehicle with the A-pillar broken, bumper damage, fire hazards, broken window washer, broken pieces of glass keep falling from the bottom of the driver's side door, and from the top of the windshield, back seat passenger's side window is broken, no functional jack, etc, etc, etc. Had I arrived at the Auto Net lot and seen the vehicle has frame and undercarriage damage listed on the Buyer's Guide, not only would I have left without the Honda Fit Sport, but I would have been pretty pissed-off for having to travel over an hour to the Auto Net lot, because the salesman told me on the phone that the vehicle was in great condition and no accidents. But the Buyer's Guide on the window of the Honda only indicated that the car was "as-is, no warranty." The Buyer's Guide that was included in all the paperwork had "Frame damage/undercarriage damage" added. This was also added to other documents I signed.
I did find out that the vehicle was originally purchased in Illinois, then sold in an auction to another auction dealer in Las Vegas. The scam is Illinois is one of the few states that does not send vehicle history or title information to other states. So in other states, there's no record of accidents or salvaged titles and it looks like a clean title without any accidents. And if no insurance company was used to pay for repairs, it will not show up on Carfax. Auto Net in Woodland Hills, California has a well-rehearsed team ready to rip-off any trusting potential buyer. They should be closed down. I encourage anyone who has had problems with them should write it up and send your complaints to the Better Business Bureau, and the District Attorney's consumer fraud unit.
How do I know I can trust these reviews about Autonet North Hollywood?
696,839 reviews on ConsumerAffairs are verified.
We require contact information to ensure our reviewers are real.
We use intelligent software that helps us maintain the integrity of reviews.
Our moderators read all reviews to verify quality and helpfulness.
For more information about reviews on ConsumerAffairs.com please visit our FAQ.

Do not buy a car from this place! They lied to me blatantly about 5 different things and have all kinds of false advertising all over their business. I even wanted to send a picture of their sign to Jay Leno since it says, "Everyone approved! OAC." Hilarious, huh? I told them that my credit wasn't perfect and that I had to get into a car by tomorrow since I need to go back to work. So the little fat guy took advantage. At first, he said he won't sell me a car if I don't have good credit. Then he said I can have a certain car if I bring a $1500 down payment (even though the signs say $99 down for every car). He said that's only for certain cars and that the sign must be wrong.
Then I come back with the money since I had to go to work and wanted that certain car and he says I can't get that car anymore unless I co-sign with my dad (who was there and willing to co-sign). But he said even on the approved credit, I still couldn't get the $99 down payment. So I ended up with a beat up lemon 2003 Ford Focus with bad brakes that I owe $10,000 on. And to top it off, the engine just broke down and I had to pay $2300 to fix it after spending $500 on brakes. So I'm paying $328/month for a crappy Focus and you can get a brand new Mini Cooper from the dealer for $189/month. I wish the worst on this man who actually had the nerve to look at me and say, "Hi," when I was making my payment today. I wish the worst on this "man" and this "business".

I purchased a 2005 Ford Exposition from AutoNet on September 26, 2011. The person whose name is Tyrone represented himself as the owner as well as the sales person. He stated that he started the business as a mechanic. I asked for a car fax report and was told that the SUV was in great condition and I could purchase a warranty that would cover the SUV bumper to bumper. Two days after the driving the SUV off the lot, I called Tyrone back to inform him of the problems with the SUV. 1) That the SUV would lose power when driven on a incline. The SUV would sputter of sorts. 2) It would be slow to start at times. 3) The motor in the front passenger window is going out.
Tyrone said that I need to call the warranty company for the repairs and that it would be covered. So, I called them and was told to bring the SUV over which was 25 miles away and is only open Monday through Friday. I took the SUV and was asked to leave it until eight hours later, I received a call saying that the SUV was ready and the repairs it needed was not covered. That it was a muffler or cadalic covert problem. I called Tyrone about this and he said that he would check it out but never heard back from him. A few days later, the sensors activated and the SUV needed brakes and rotards front and back.
On the evening of October 29, 2011, the SUV stopped on the transition road of the 405 South to the 105 East. The next day, I attempted to contact Tyrone and Autonet on October 30, 2011 through the telephone but no one answered so I followed up on Monday, October 31, 2011. I was told that Tyrone would not be there until 10am. He called me. Once I told him what had happen and that SUV was not operational, he said that he would call the repair shop to see why they had not repaired the SUV and that he would call me back but again, he did not call back. I called him again about 5 hours later. He said that he was still waiting to hear back from the warranty shop. He never called back.
The next day November 1, 2011, I called him at 10:10 are he said that the owner of the repair shop had been on vacation and that it was his birthday. However, he was trying to get it taken care of and would call me back yet he never did. He also said that he was going to get someone to come over to where the SUV is to take a look at it but that also never happened. Tyrone asked me to tow the SUV to a muffler shop and see what they would say. I told him that why would I pay for a tow while not be assured that they would be able to repair the SUV. What am I supposed to do then?
To tow it somewhere else? I told him that I wanted that SUV repaired and he needs to absorb the related cost. I called him on November 2, 2011, saying that he is still waiting. I've asked Tyrone to swap the SUV for one that is fully working and operational or to repair the SUV. Meanwhile, the SUV is still not working and no one is taking responsibility for the repairs. Tyrone is saying that they need to repair it and the shop said that the repairs are not covered. I am without a SUV and out of more than $4,000.00 to date.

I went to Autonet to look for a car. Andy quoted me one price. But, when I went back the next day to buy, he raised the price by $1,000. He also lied about which bank would finance my car and the interest rate. When I asked him to return my $2,000 deposit, he started calling me all sorts of names right in front of my 5 year old daughter. He called me a **, piece of **, and he said he would call the cops if I didn't leave and he didn't want to return my deposit. Is there anyone who can help me get back my money from this crook? I am very distress over this situation.

I purchased a 2003 Volkswagen Jetta. It had the ABS light on. The salesperson said it was due to car sitting in the lot for a while but that they would take care of it if the light did not turn off. About a week after, I went to the dealer to give Tyrone a deferred payment and told him that light was still on. He said they would send me to their mechanic so on memo of MO I wrote "Autonet fix abs light".
Tyrone gave me the address of their mechanic in North Hollywood. I took the car and was told by Allen he had to order a part and that he would call me once he got it. It's been about 6months already and they have not yet fixed the problem. I have phone records, copy of money order and messages that were sent and given to the company and the salesperson.I 'm frustrated that they give me the runaround and don't take care of problem, and they say that I'm trying to criminally extort money from the company and that this issued was never brought to their attention. I just want to get my car fixed. I took the car to an auto repair and was told that it would cost me around $1,300 to fix.
Company Name:

Autonet North Hollywood

Website:

http://www.autonettexas.com/