Compare Reviews for Top ATV Brands

Polaris ATVs
Read 337 Reviews

Founded in 1954 and headquartered in Medina, Minnesota, Polaris manufactures recreational vehicles including ATVs, snowmobiles and motorcycles. Today, Polaris has expanded its production to Mexico and Huntsville, Alabama.

Yamaha ATV
Read 22 Reviews

Established in 1955 and headquartered in Iwata, Shizuoka, Japan, Yamaha Motor Sports makes ATVs, motorcycles, boats and personal watercraft, among other recreational vehicles. Their line of ATVs includes sport and utility models.

Arctic Cat
Read 119 Reviews

Founded in 1960, Arctic Cat is located in Thief River Falls, Minnesota. It designs, manufactures and distributes snowmobiles, ATVs and related parts. It produced its first ATV in 1996 and today boasts an extensive line of ATVs.

Kawasaki Motors
Read 67 Reviews

Kawasaki Motors Corp. was founded in 1966 and is headquartered in Foothill Ranch, California with regional sales and manufacturing offices across the United States. It is known for making recreational vehicles including ATVs.

Can-am
Read Expert Review

Founded in 1942, Can-Am manufactures recreational vehicles and engines. Today, it employs 6,800 people across North America, Europe and Asia making personal watercraft, snowmobiles, ATVs and engines for the powersport industry.

DRR
Read Expert Review

Located in Brunswick, Ohio, DRR has been making ATVs and dirt bikes since 2000. Its line of personalized vehicles has won 75 championships across multiple racing disciplines. DRR sells its vehicles at over 150 dealers nationwide.

Honda ATV
Read Expert Review

The Honda brand was founded in 1946 in Hamamatsu, Japan. Today, it has multiple corporate divisions across the globe, making and selling a wide range of products including automobiles, motorcycles, power equipment and ATVs.

KYMCO
Read Expert Review

Founded in 1963 with headquarters in Taiwan, KYMCO makes scooters, motorcycles and ATVs. It currently exports to over 85 countries. KYMCO USA is the company's United States branch and is located in Spartanburg, South Carolina.

QLINK
Read Expert Review

QLINK was founded in 1988 and today has branches in Mexico, Brazil, Hungary, Taiwan, Nigeria and China. It focuses on manufacturing and distributing affordable motorcycles, scooters, ATVs and UTVs worldwide.

SYM
Read Expert Review

Headquartered in Hsinchu, Taiwan, SYM has been manufacturing ATVs, scooters and motorcycles since 1954. Today, it distributes its models of personalized vehicles worldwide and has won multiple design awards across the globe.
Common questions about ATVs
What are the different engine classes for ATVs?
The size of an engine will depend on the type of ATV that is purchased. ATV engine sizes are measured in cubic centimeters (cc). Once a consumer knows the type of ATV they need and how it will be used, they can choose from multiple engine sizes and powers.
Engine size: Engine sizes range from 50-125cc for a youth ATV, all the way up to 200-600cc for sport utility and sport ATVs. High-performance ATVs can have engines ranging from 350-900cc (twin-cylinder).
Two- vs. four-stroke: For ATV engines, a single stroke is made up of intake, compression, combustion and exhaust. Two-stroke engines move the piston up and down once (one cycle) and four-stroke engines move the piston up and down twice for four total strokes (two cycles). A two-stroke engine yields more power per cycle and may require more maintenance.
Cooling options: Engines come with multiple cooling options to keep them from overheating. Most ATVs will either have a fan controller and/or a water- or liquid-cooling system. It is important to know which cooling options are available for the ATV type being considered.
What types of suspension do ATVs use?
The suspension on an ATV can vary depending on the type of ATV and what it is being used for. Most suspension systems are independent for each wheel and can be adjusted for preference and style of riding. Typical suspension adjustments include compression damping (how fast the shock shaft compresses) and rebound (how fast the shock decompresses).
Standard non-adjustable: This type of shock is found on smaller youth ATVs. It is a non-adjustable, gas-charged shock. Gas-charged shocks use gas pressure to force air out of the oil and away from the shock valve, resulting in a quicker response time.
Preload adjustable: Found on entry-level sport or utility ATVs, this type of shock has only a spring preload adjustability. These shocks typically have five stages of adjustment.
Compression adjustable: This type of shock is made for high-performance sports ATVs. It usually has preloaded adjustability and may come with a nitrogen canister with a compression adjustment knob on the side of the shock.
Compression and rebound adjustable: This style of shock offers the most adjustment options and will have a remote-mounted canister or a nitrogen canister mounted on the side. Adjuster rings, compression, rebound knobs and threaded slots all provide the owner with the maximum amount of adjustment options.
Air shock: This shock type has no spring or fluid and is controlled by air pressure alone. This lightweight suspension option is based on the rider's weight and takes some time to get set up correctly, but once set can make handling more controllable.
What towing and carrying capabilities do ATVs have?
All utility ATVs have a tow rating and carrying capacity stating how much weight the machine is capable of towing and carrying. Consumers who plan to use their ATV as a utility vehicle should pay attention to these ratings as well as rack capacity, weight distribution and stopping power.
Racks: Depending on the model, ATVs can have a rack in the front, rear or overhead. It is a good idea to know the carrying capacity of these racks. Added weight can affect the steering and overall control of the ATV.
Weight distribution: To maintain balance on the machine, make sure the weight is distributed evenly left to right and front to rear. Uneven weight distribution may cause the suspension to react differently over rough terrain, causing an increased likelihood of rolling the ATV.
Stopping: Anytime a vehicle is towing something, the distance it takes to come to a complete stop increases. It is a good idea to make sure the ATV has adequate brakes for the amount of weight it is capable of towing.
What types of fuel do ATVs use?
ATVs can operate on different varieties of fuel including gas, diesel and electric. Depending on the style and intended use of the ATV, consumers should consider all fuel options before making a purchase.
Gas: If the ATV uses gasoline, it is a good idea to use higher octane gas to cut down on the number of engine-harming contaminants that will cycle through the engine.
Diesel: Diesel engines are typically found on heavy-duty ATVs that have powerful towing and carrying capacities.
Electric: Some companies have developed electric ATVs that require batteries that must be charged. Electric ATVs are popular with hunters due to their quiet engines.
What are the different drive types for ATVs?
ATVs come in various drive types that cater to different uses. It is wise to know the intended use of the ATV you're considering to make sure the drive type will be enough to perform how you need it.
2x4: A 2x4 operates just like a regular 2x4 vehicle in that power is provided to either the front or rear wheels.
4x4: Four-wheel drive ATVs are made to traverse rough terrain including rocks, mud and snow. A 4x4 is a good idea for anyone using the ATV as a utility vehicle.
6x4 and 6x6: Some heavy-duty ATV models come with six wheels and can either come with a 6x4 drive type, which powers the back four wheels, or an all-wheel drive powering all six wheels.
What types of tires do ATVs use?
Having the right tires on an ATV can make a big difference in how it performs. It is important to know the types of terrain the machine will drive on. Manufacturers make ATV tires with various tread patterns, sizes and construction. Consumers can find mud-, sand- and trail-specific tires with different sizes and strengths.
Mud: Mud tires will have inside-to-outside angled tread. Not only are they great for traversing muddy terrain but they are good for rough terrain as well. Their tread patterns are very tall with large spaces between them. Mud tires should not be used on other surfaces because they diminish quickly on hard packed terrain, provide a rough ride and are less stable than other tires.
Sand: Sand tires have a paddle or scoop style of tread in the rear. The front tires typically have a raised rib, running down the center of the tire. Sand tires are strictly for sand and offer poor stability on any other terrain. Running an ATV in the sand with any other type of tire might overheat the engine.
Trail: Also known as all-terrain tires, trail tires are built to handle a variety of terrain. They provide good traction by having varying tread patterns and heights. Tread heights can be anywhere from 0.5-0.75 inches deep and will have overlapping tread patterns. Trail tires have the longest life of any ATV tire and provide the most stability.
Tire construction: ATV tires are typically constructed using Bias Ply or Radial methods. Bias Ply tires are made using plies or belts that run diagonally from one bead to the other. They are less flexible than radial tires but are generally tougher. Radial tires are constructed using rubber-coated steel cables from one bead to the other as well as in the crown of the tire. Radial tires get better fuel economy and are more flexible than Bias Ply tires.
Types of ATVs
Youth ATVs
As the smallest type of ATV on the market, children's ATVs usually come with an engine capacity of 50-110cc. They typically have little to no suspension and an automatic transmission with no gears. Depending on the make of the ATV, a youth model will have a weight limit of around 100-150 lbs.
Utility ATVs
Utility ATVs are the most popular style due to their versatility. They are popular in ranching, agriculture or any other industry that involves rough terrain. Utility ATVs usually have short-travel suspension, a large motor and accessories designed for working with a payload. Utility ATV engines generally range from 250-700cc.
Sport ATVs
Sport ATVs have an engine capacity ranging from 200-600cc. They are lightweight and have a large amount of suspension to handle speed, jumps and turns. These quads are highly customizable, allowing for performance upgrades to be used in racing.
Side-by-sides
Sometimes referred to as SxS, side-by-side ATVs are popular with families who need ample carrying capacity for cargo or passengers. They have suspensions equal to sports ATVs and large motors. Side-by-sides are utilized by emergency personnel, sports teams and those who need general transportation on large properties. Their engines will be in the range of 700-950cc.
People who ride ATVs
Ranch and agricultural workers
Ranchers and agricultural workers often use utility ATVs to help with feeding livestock, hauling supplies and transporting cargo. Using an ATV makes working over large tracts of land quicker and easier.
Hunters
ATVs are popular with hunters because of their ability to transport and haul cargo over rough terrain. With an all-terrain vehicle, carrying hunting gear and animals out of the backcountry is easy and efficient.
Hobbyists and thrill seekers
Sports ATVs are highly customizable, with ample amounts of suspension, aerodynamic bodies and powerful engines. People can buy multiple accessories to modify and enhance their sport ATV.
Public service workers
People who work in the service sector such as search and rescue, law enforcement and the National Park Service use ATVs to cover vast amounts of land and rough terrain.
Families
Families use side-by-side ATVs to carry multiple passengers and cargo.
ATV FAQ
How much does a four-wheeler weigh?

The average four-wheeler weighs about 650 pounds, but you can find anything from youth models that weigh a little over 200 pounds to six-wheelers that weigh almost 1,200 pounds.

Check the specifications of any model you're interested in to make sure you can handle its weight. Manufacturers usually list a model's dry weight (without fuel and other fluids), but you can add 50 - 60 pounds to determine the ATV's wet weight.

How much does an ATV cost?

New, full-size ATVs cost anywhere from $5,000 - $15,000, with most coming in around $10,000. Youth models cost from $2,000 - $5,000.

These prices depend on several factors, including:

The type of ATV (e.g., sport, utility, youth)
Engine size (usually measured in cubic centimeters)
Optional features (like certain electronics and suspension management)
Accessories (like winches or extra seating)

What is a NADA value?

The National Automobile Dealers Association sets monetary values for used vehicles based on what it believes consumers can reasonably expect to pay at a dealer's lot. NADA considers factors such as:

Information from wholesale and retail transactions
MSRPs
Economic factors
Dealer invoices
Equipment assumptions

You can use a NADA value to see if you're getting a good deal when purchasing a used ATV or to set a sales price when selling your used four-wheeler.

Which is better ATV or UTV?

ATVs and UTVs have distinct advantages and disadvantages:

All-terrain vehicles, also known as four-wheelers, are smaller and meant for one or two riders. They are also considerably cheaper. ATVs are popular with hunters, racers and people who work in the wilderness.
Utility terrain vehicles, also known as side-by-sides, are larger and meant for carrying multiple people or hauling cargo. UTVs cost more and are also much heavier than ATVs. UTVs are popular with farmers, ranch hands and people looking to drive off-road recreationally.

Which is better for you depends on your intended use. If you're on a budget or just prefer riding alone, go with an ATV. However, if you want to use your new vehicle for transporting people or gear off-road, a UTV might be a better choice.

What does ATV stand for?

ATV stands for all-terrain vehicle, a type of vehicle that is also commonly called a four-wheeler.
Thank you, you have successfully subscribed to our newsletter!
We value your privacy. Unsubscribe easily.
ATV expert reviews

Yamaha introduced its first three-wheeled ATV to the United States in 1980 and its first four-wheeled ATV in 1984. Since then it has developed an extensive line of sport, utility and side-by-side ATVs.
Read More

Polaris has been manufacturing recreational vehicles since 1954 and is known for its off-road innovation. Its extensive line of ATVs includes youth, utility and sport performance machines, designed to cover difficult terrain on the job or for recreation.
Read More

Kawasaki Motors Corp. U.S.A. got its start in Chicago making motorcycles in a warehouse. Today, it makes multiple personal recreational vehicles from motorcycles to watercraft and many models of ATVs under the Sport class and Sport Utility class.
Read More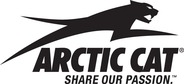 Since 1960, Arctic Cat has been designing snowmobiles and ATVs based around performance. Its new line of ATVs cover all classes of all-terrain vehicles including recreation, competition, utility, sport and side-by-sides. Each class can come with one of 15 ride packages, each containing different specs and accessories. Consumers can check online for a full list of ride packages and what is included in each one.
Read More
Honda ATV
Honda is known for manufacturing a variety of products including automobiles, motorcycles and power equipment. In addition to their larger vehicles, they have a popular line of dirt bikes, scooters and ATVs. They make four main types of ATVs: recreationall, sport, utility and side-by-sides. Consumers can even custom-build each model of ATV using Honda's accessories and technology packages.
TRX series: Honda has four models of sport ATVs: the TRX90X, TRX250X, TRX400X and TRX450R. This line is designed for anyone from beginners to experienced pros to ride challenging terrain. Each model has different technology that can include electric start, independent suspension and shaft drive. The TRX90X model is considered best for beginners while the TRX450R is built for serious ATV racers. Prices range from $3,049-$7,799.
FourTrax Recon: The FourTrax Recon is a utility ATV built for power while leaving a small footprint. It has a compact design to make traversing tight trails easier while still being able to carry a payload. The Recon comes in two models: one with foot-shift capabilities and one with electric-shift capabilities. Both options have the same engine (229cc). Prices for the Recon start at $4,099.
FourTrax Rancher: The FourTrax Rancher is built for working on the farm, hunting, fishing or trail riding. It comes in six models that can have a variation of technology like electronic power steering, manual or automatic transmission, independent suspension and locking four-wheel drive. Consumers can check online for a full list of models and what is included in each one. Prices for the FourTrax Rancher range from $5,349-$8,099.
FourTrax Rincon: The FourTrax Rincon is Honda's most powerful utility ATV. It is built around a 675cc, liquid-cooled engine and long-travel suspension with strong steel racks and durable body material. Honda makes multiple accessories that can be added onto the Rincon for an additional cost. The price for the Rincon starts at $9,399.
Pioneer series: The Pioneer series is Honda's line of side-by-side ATVs. It features five base models: the 500, 700, 700-4, 1000 and 1000-5. The Pioneer series was built to carry multiple passengers while still maintaining maximum power for towing and hauling heavy payloads. The Pioneer 1000 model has a 999cc liquid-cooled engine with a towing capacity of 2,000 pounds. Consumers can view a list of all Pioneer models and features online.
Best for: consumers needing a strong utility ATV.

Originally known as Bombardier (BRP), Can-Am manufactures recreational vehicles such as Can-Am ATVs, Sea-Doo watercraft, Lynx snowmobiles, Rotax engines, Spyder roadsters and Evinrude outboard engines. It launched the first approved side-by-side ATV in 2002 and continues to develop its line of two-person and single-person ATVs.
Outlander 450/570 ATV: Can-Ams line of Outlander 450/570 ATVs are one- and two-person ATVs designed for comfort and power. Each engine (450 or 570) is a Rotax engine manufactured by Can-Am. Features include Torsional Trailing arm Independent (TTI) rear suspension, power steering, varying towing capacities and heavy-duty front and rear bumpers. Prices range from around $8,500-$9,300.
Outlander ATV: Similar to the Outlander 450/570 models but with more power and built for almost any terrain, the Outlander ATV line comes with more powerful, V-twin Rotax engines, bigger and stronger tires and stronger towing capacities. The Outlander also comes in three models tailored specifically for traversing mud. Prices for the Outlander line range from around $8,700-$15,300.
Outlander 6x6 ATV: Can-Am has two versions of their 6x6 ATV, the DPS and the XT. These offer the most towing capacity at around 1650 pounds and the most power with 62- and 82-horsepower engines. The price for the DPS model is around $13,000 and the price for the XT model starts around $16,100.
Defender side-by-side: Can-Am's Defender models are its most versatile line of side-by-side ATVS. With their many accessories, they are built for working on the farm or ranch, hunting and winter tasks such as snow plowing. Each of the seven Defender models has a heavy-duty Rotax V-twin engine that offers 72 horsepower and varying degrees of torque. Prices range from around $10,000-$17,000.
Other side-by-side models: Along with the Defender, Can-Am manufactures two other side-by-side models: The Commander and Maverick. These two- and four-seater models offer even more power and versatility with the Maverick models geared more towards the sport variety of ATV. Prices for the Commander models range from $12,000-$22,000 and $15,000-$23,000 for the Maverick models.
Best for: ranchers or farmers looking for a strong, utility ATV to help them get their work done.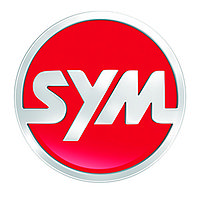 Since it was founded in Taiwan, SYM Motors has developed multiple models of ATVs, scooters and motorcycles. They now distribute their products in the United States and throughout the globe. Included in their lineup of personalized vehicles are two models of ATVS: the Quadlander series and the Quadraider series.
Quadlander ATV: The Quadlander is SYM's basic model of ATV. It comes with a single cylinder, four-stroke engine that produces 20 horsepower. It has a liquid cooling system and its automatic gearbox has a high and a low gear option to help with towing or traversing rough terrain. Four wheel drive comes standard on the Quadlander. Consumers can contact the company for a quote.
Quadraider ATV: The Quadraider series from SYM is a two-person utility ATV designed for hunting, agricultural tasks and general riding. Its four-stroke, liquid-cooled engine produces 15 horsepower and can be switched from two-wheel to four-wheel drive. The rear comes with a seat-back for second-passenger comfort. Consumers can contact the company for a quote.
Features: SYM's ATV models all have standard features that are geared toward safety and practicality. Features include a pull-start, easy-to-read odometer, a handlebar parking brake and 12-volt, 55-watt headlamps.
User support: Consumers can go online under each ATV model and download that particular model's user manual. SYM also has a section on its website that focuses on rider education and includes a list of frequently asked questions about engine parts and vehicle maintenance.
Best for: recreational riders wanting to traverse rough terrain.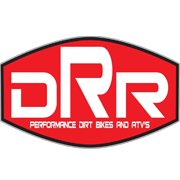 DRR focuses on race-worthy four wheelers, ATVs and dirt bikes. Their sport ATVs range in size from two- to four-stroke engines and their four wheeler engine sizes can be 50-90cc. DRR designs its line of vehicles with safety in mind and all of its models are Consumer Product Safety Commission (CPSC) approved.
DRX 50 series: DRR's DRX 50 series of sport ATVs come with 50cc, water-cooled, electric starter engines with a throttle limiter. Their LTD version of the DRX 50 comes with different options including CPSC-compliant nerf bars, aluminum rims, various tire upgrades and aluminum cylinder kit upgrades. The DRX 50 prices range from around $2,900-$3,800.
DRX 70: The DRX 70 has a two-stroke, electric starter, 70cc water-cooled engine with a throttle limiter. It comes with a closed hydraulic front braking system and a foot brake rear system. The DRX 70 starts at $3,099.
DRX 90: The DRX 90 comes with a two-stroke, water-cooled 90cc engine with an electric starter and a throttle limiter. It has dual gas-charged adjustable shocks on the front suspension and reservoir adjustable shocks on the rear suspension system. The DRX 90 LTD version comes with multiple lightweight rim and tire options and engine add-ons. The DRX 90 starts at $3,399 and the LTD version starts at $3,999.
DRX 300: As the largest ATV produced by DRR, the DRX 300 has a four-stroke, liquid-cooled, 280cc engine with an electric starter. It has dual five-way, preload adjustable front shocks and single five-way, preload adjustable rear shocks. DRX does not list a price for the DRX 300.
Safety: DRR designs its four-wheelers and ATVs with safety in mind. Each model from the DRX 50-DRX90 series comes with standard safety features including gripper seats, racing safety tether, daytime running lights, fully-enclosed floor boards and US Forestry-approved spark arrestors.
Best for: riders looking for a safe sport ATV.

KYMCO's main headquarters and production facilities are in Taiwan, but they have a branch in the United States that markets and distributes scooters, motorcycles and ATVs. It services over 600 locations across the United States with an extensive line of ATV models.
Mongoose series: The Mongoose series is KYMCO's entry level line of ATVs. There are three models: 70s, 90s and 270. They range from having 69-270cc, liquid-cooled four-stroke engines. They are priced at $2,199 for the 70s, $2,499 for the 90s and $3,899 for the 270 model.
MXU series: KYMCO's line of utility-class ATVs is made up of 10 models with varying four-stroke engines ranging from 149-695cc. Their towing capacity varies depending on the size of the engine and can be anywhere from 220-1050 pounds.
UXV 450 series: The UXV 450 series is KYMCO's smallest line of side-by-side ATVs. All four models in this series have the same engine size (443cc) and towing capacity (1,200 pounds). The variations come in wheel sizes, paint and accessories. This series of ATV ranges from $7,999-$8,799.
UXV 500i series: KYMCO has one model in the UXV 500 series. It is a two-person ATV, designed for work on a farm, industrial job sites and hunting. It has a 500cc, liquid-cooled four-stroke engine. It is both two-wheel and four-wheel drive capable and has a towing capacity of 1,200 pounds. The UXV starts at $8,299.
UXV 700 series: All six models in the UXV 700 series have a 695cc, fuel-injected, liquid-cooled four-stroke engine. They can be either two-wheel or four-wheel drive and come with varying sizes of tires, rack-hauling capacity and accessories depending on the model. Prices for the UXV 700 models range from $8,999-$10,199.
Best for: riders looking for a large range of ATV types.

QLINK is a worldwide manufacturer and distributor of motorcycles, scooters, ATVs and side-by-sides. They focus on making personalized vehicles more affordable without sacrificing quality. They make six models of utility- and side-by-side-class ATVs and UTVs.
Rodeo series: QLINKs line of utility ATVs starts with the Rodeo 500 and 700 models. Both have a water-cooled, four-stroke single-cylinder engine. The 500 model has a 22 horsepower engine and the 700 comes with a 33 horsepower engine. Each model comes standard with a power winch, four-wheel drive and differential lock to help maneuver difficult terrain. The Rodeo models are priced at $5,299 for the 500 and $6,299 for the 700.
Frontrunner 800S: The Frontrunner 800s model is a two-person ATV and comes with an 800cc, V-twin engine that produces 55 horsepower. It has a carrying capacity of 500 pounds and includes locking front and rear differentials, adjustable steering column and seats and safety nets. The Frontrunner 800S is priced at $9,499-$9,699.
Frontrunner 700XL: The Frontrunner 700XL can seat one driver and three passengers. It has a 33 horsepower, 686cc, water-cooled four-stroke engine with a max speed of 50 miles per hour. It features aluminum wheels, a winch and locking front differential. The Frontrunner 700XL starts at $9,599.
Frontrunner 500: The Frontrunner 500 seats one passenger and has a water-cooled, four-stroke 471cc engine. It can carry up to 1,146 pounds and can be switched from two-wheel to four-wheel drive. It comes standard with a power winch and independent suspension on all four wheels. The Frontrunner 500 starts at $7,799.
Online store: QLINK has an online store for ordering accessories, parts and manuals. Consumers can choose to have products delivered to a local dealer or their place of residence.
Best for: riders looking for multi-passenger ATVs.
Disclaimer
Information in this guide is general in nature and is intended for informational purposes only; it is not legal, health, investment or tax advice. ConsumerAffairs.com makes no representation as to the accuracy of the information provided and assumes no liability for any damages or loss arising from its use.
Thank you
Keep an eye on your inbox, the latest consumer news is on its way!