Compare Reviews for ATVs
ATVs (all-terrain vehicles) are available in multiple styles with different capabilities, making them great recreational vehicles as well as valuable pieces of equipment. For anyone from hobbyists and thrill-seekers to ranchers and hunters, ATVs provide speed, towing and carrying capabilities for transportation over various terrain.
With so many companies manufacturing different styles and models of ATVs, it is a good idea to research the type that will perform best for its intended use.
Top 10 Best Rated ATVs

Read 16 Reviews

Established in 1955 and headquartered in Iwata, Shizuoka, Japan, Yamaha Motor Sports makes ATVs, motorcycles, boats and personal watercraft, among other recreational vehicles. Their line of ATVs includes sport and utility models.

Read 51 Reviews

Kawasaki Motors Corp. was founded in 1966 and is headquartered in Foothill Ranch, California with regional sales and manufacturing offices across the United States. It is known for making recreational vehicles including ATVs.

Read 283 Reviews

Founded in 1954 and headquartered in Medina, Minnesota, Polaris manufactures recreational vehicles including ATVs, snowmobiles and motorcycles. Today, Polaris has expanded its production to Mexico and Huntsville, Alabama.

Read 106 Reviews

Founded in 1960, Arctic Cat is located in Thief River Falls, Minnesota. It designs, manufactures and distributes snowmobiles, ATVs and related parts. It produced its first ATV in 1996 and today boasts an extensive line of ATVs.

Read Expert Review
Be the first one to rate this company

The Honda brand was founded in 1946 in Hamamatsu, Japan. Today, it has multiple corporate divisions across the globe, making and selling a wide range of products including automobiles, motorcycles, power equipment and ATVs.

Read Expert Review
Be the first one to rate this company

Founded in 1942, Can-Am manufactures recreational vehicles and engines. Today, it employs 6,800 people across North America, Europe and Asia making personal watercraft, snowmobiles, ATVs and engines for the powersport industry.

Read Expert Review
Be the first one to rate this company

Headquartered in Hsinchu, Taiwan, SYM has been manufacturing ATVs, scooters and motorcycles since 1954. Today, it distributes its models of personalized vehicles worldwide and has won multiple design awards across the globe.

Read Expert Review
Be the first one to rate this company

Located in Brunswick, Ohio, DRR has been making ATVs and dirt bikes since 2000. Its line of personalized vehicles has won 75 championships across multiple racing disciplines. DRR sells its vehicles at over 150 dealers nationwide.

Read Expert Review
Be the first one to rate this company

Founded in 1963 with headquarters in Taiwan, KYMCO makes scooters, motorcycles and ATVs. It currently exports to over 85 countries. KYMCO USA is the company's United States branch and is located in Spartanburg, South Carolina.

Read Expert Review
Be the first one to rate this company

QLINK was founded in 1988 and today has branches in Mexico, Brazil, Hungary, Taiwan, Nigeria and China. It focuses on manufacturing and distributing affordable motorcycles, scooters, ATVs and UTVs worldwide.
ATV expert reviews

Yamaha introduced its first three-wheeled ATV to the United States in 1980 and its first four-wheeled ATV in 1984. Since then it has developed an extensive line of sport, utility and side-by-side ATVs.
Read More

Polaris has been manufacturing recreational vehicles since 1954 and is known for its off-road innovation. Its extensive line of ATVs includes youth, utility and sport performance machines, designed to cover difficult terrain on the job or for recreation.
Read More

Kawasaki Motors Corp. U.S.A. got its start in Chicago making motorcycles in a warehouse. Today, it makes multiple personal recreational vehicles from motorcycles to watercraft and many models of ATVs under the Sport class and Sport Utility class.
Read More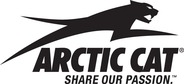 Since 1960, Arctic Cat has been designing snowmobiles and ATVs based around performance. Its new line of ATVs cover all classes of all-terrain vehicles including recreation, competition, utility, sport and side-by-sides. Each class can come with one of 15 ride packages, each containing different specs and accessories. Consumers can check online for a full list of ride packages and what is included in each one.
Read More

Honda is known for manufacturing a variety of products including automobiles, motorcycles and power equipment. In addition to their larger vehicles, they have a popular line of dirt bikes, scooters and ATVs. They make four main types of ATVs: recreationall, sport, utility and side-by-sides. Consumers can even custom-build each model of ATV using Honda's accessories and technology packages.
TRX series: Honda has four models of sport ATVs: the TRX90X, TRX250X, TRX400X and TRX450R. This line is designed for anyone from beginners to experienced pros to ride challenging terrain. Each model has different technology that can include electric start, independent suspension and shaft drive. The TRX90X model is considered best for beginners while the TRX450R is built for serious ATV racers. Prices range from $3,049-$7,799.
FourTrax Recon: The FourTrax Recon is a utility ATV built for power while leaving a small footprint. It has a compact design to make traversing tight trails easier while still being able to carry a payload. The Recon comes in two models: one with foot-shift capabilities and one with electric-shift capabilities. Both options have the same engine (229cc). Prices for the Recon start at $4,099.
FourTrax Rancher: The FourTrax Rancher is built for working on the farm, hunting, fishing or trail riding. It comes in six models that can have a variation of technology like electronic power steering, manual or automatic transmission, independent suspension and locking four-wheel drive. Consumers can check online for a full list of models and what is included in each one. Prices for the FourTrax Rancher range from $5,349-$8,099.
FourTrax Rincon: The FourTrax Rincon is Honda's most powerful utility ATV. It is built around a 675cc, liquid-cooled engine and long-travel suspension with strong steel racks and durable body material. Honda makes multiple accessories that can be added onto the Rincon for an additional cost. The price for the Rincon starts at $9,399.
Pioneer series: The Pioneer series is Honda's line of side-by-side ATVs. It features five base models: the 500, 700, 700-4, 1000 and 1000-5. The Pioneer series was built to carry multiple passengers while still maintaining maximum power for towing and hauling heavy payloads. The Pioneer 1000 model has a 999cc liquid-cooled engine with a towing capacity of 2,000 pounds. Consumers can view a list of all Pioneer models and features online.
Best for: consumers needing a strong utility ATV.

Originally known as Bombardier (BRP), Can-Am manufactures recreational vehicles such as Can-Am ATVs, Sea-Doo watercraft, Lynx snowmobiles, Rotax engines, Spyder roadsters and Evinrude outboard engines. It launched the first approved side-by-side ATV in 2002 and continues to develop its line of two-person and single-person ATVs.
Outlander 450/570 ATV: Can-Ams line of Outlander 450/570 ATVs are one- and two-person ATVs designed for comfort and power. Each engine (450 or 570) is a Rotax engine manufactured by Can-Am. Features include Torsional Trailing arm Independent (TTI) rear suspension, power steering, varying towing capacities and heavy-duty front and rear bumpers. Prices range from around $8,500-$9,300.
Outlander ATV: Similar to the Outlander 450/570 models but with more power and built for almost any terrain, the Outlander ATV line comes with more powerful, V-twin Rotax engines, bigger and stronger tires and stronger towing capacities. The Outlander also comes in three models tailored specifically for traversing mud. Prices for the Outlander line range from around $8,700-$15,300.
Outlander 6x6 ATV: Can-Am has two versions of their 6x6 ATV, the DPS and the XT. These offer the most towing capacity at around 1650 pounds and the most power with 62- and 82-horsepower engines. The price for the DPS model is around $13,000 and the price for the XT model starts around $16,100.
Defender side-by-side: Can-Am's Defender models are its most versatile line of side-by-side ATVS. With their many accessories, they are built for working on the farm or ranch, hunting and winter tasks such as snow plowing. Each of the seven Defender models has a heavy-duty Rotax V-twin engine that offers 72 horsepower and varying degrees of torque. Prices range from around $10,000-$17,000.
Other side-by-side models: Along with the Defender, Can-Am manufactures two other side-by-side models: The Commander and Maverick. These two- and four-seater models offer even more power and versatility with the Maverick models geared more towards the sport variety of ATV. Prices for the Commander models range from $12,000-$22,000 and $15,000-$23,000 for the Maverick models.
Best for: ranchers or farmers looking for a strong, utility ATV to help them get their work done.

Since it was founded in Taiwan, SYM Motors has developed multiple models of ATVs, scooters and motorcycles. They now distribute their products in the United States and throughout the globe. Included in their lineup of personalized vehicles are two models of ATVS: the Quadlander series and the Quadraider series.
Quadlander ATV: The Quadlander is SYM's basic model of ATV. It comes with a single cylinder, four-stroke engine that produces 20 horsepower. It has a liquid cooling system and its automatic gearbox has a high and a low gear option to help with towing or traversing rough terrain. Four wheel drive comes standard on the Quadlander. Consumers can contact the company for a quote.
Quadraider ATV: The Quadraider series from SYM is a two-person utility ATV designed for hunting, agricultural tasks and general riding. Its four-stroke, liquid-cooled engine produces 15 horsepower and can be switched from two-wheel to four-wheel drive. The rear comes with a seat-back for second-passenger comfort. Consumers can contact the company for a quote.
Features: SYM's ATV models all have standard features that are geared toward safety and practicality. Features include a pull-start, easy-to-read odometer, a handlebar parking brake and 12-volt, 55-watt headlamps.
User support: Consumers can go online under each ATV model and download that particular model's user manual. SYM also has a section on its website that focuses on rider education and includes a list of frequently asked questions about engine parts and vehicle maintenance.
Best for: recreational riders wanting to traverse rough terrain.

DRR focuses on race-worthy four wheelers, ATVs and dirt bikes. Their sport ATVs range in size from two- to four-stroke engines and their four wheeler engine sizes can be 50-90cc. DRR designs its line of vehicles with safety in mind and all of its models are Consumer Product Safety Commission (CPSC) approved.
DRX 50 series: DRR's DRX 50 series of sport ATVs come with 50cc, water-cooled, electric starter engines with a throttle limiter. Their LTD version of the DRX 50 comes with different options including CPSC-compliant nerf bars, aluminum rims, various tire upgrades and aluminum cylinder kit upgrades. The DRX 50 prices range from around $2,900-$3,800.
DRX 70: The DRX 70 has a two-stroke, electric starter, 70cc water-cooled engine with a throttle limiter. It comes with a closed hydraulic front braking system and a foot brake rear system. The DRX 70 starts at $3,099.
DRX 90: The DRX 90 comes with a two-stroke, water-cooled 90cc engine with an electric starter and a throttle limiter. It has dual gas-charged adjustable shocks on the front suspension and reservoir adjustable shocks on the rear suspension system. The DRX 90 LTD version comes with multiple lightweight rim and tire options and engine add-ons. The DRX 90 starts at $3,399 and the LTD version starts at $3,999.
DRX 300: As the largest ATV produced by DRR, the DRX 300 has a four-stroke, liquid-cooled, 280cc engine with an electric starter. It has dual five-way, preload adjustable front shocks and single five-way, preload adjustable rear shocks. DRX does not list a price for the DRX 300.
Safety: DRR designs its four-wheelers and ATVs with safety in mind. Each model from the DRX 50-DRX90 series comes with standard safety features including gripper seats, racing safety tether, daytime running lights, fully-enclosed floor boards and US Forestry-approved spark arrestors.
Best for: riders looking for a safe sport ATV.

KYMCO's main headquarters and production facilities are in Taiwan, but they have a branch in the United States that markets and distributes scooters, motorcycles and ATVs. It services over 600 locations across the United States with an extensive line of ATV models.
Mongoose series: The Mongoose series is KYMCO's entry level line of ATVs. There are three models: 70s, 90s and 270. They range from having 69-270cc, liquid-cooled four-stroke engines. They are priced at $2,199 for the 70s, $2,499 for the 90s and $3,899 for the 270 model.
MXU series: KYMCO's line of utility-class ATVs is made up of 10 models with varying four-stroke engines ranging from 149-695cc. Their towing capacity varies depending on the size of the engine and can be anywhere from 220-1050 pounds.
UXV 450 series: The UXV 450 series is KYMCO's smallest line of side-by-side ATVs. All four models in this series have the same engine size (443cc) and towing capacity (1,200 pounds). The variations come in wheel sizes, paint and accessories. This series of ATV ranges from $7,999-$8,799.
UXV 500i series: KYMCO has one model in the UXV 500 series. It is a two-person ATV, designed for work on a farm, industrial job sites and hunting. It has a 500cc, liquid-cooled four-stroke engine. It is both two-wheel and four-wheel drive capable and has a towing capacity of 1,200 pounds. The UXV starts at $8,299.
UXV 700 series: All six models in the UXV 700 series have a 695cc, fuel-injected, liquid-cooled four-stroke engine. They can be either two-wheel or four-wheel drive and come with varying sizes of tires, rack-hauling capacity and accessories depending on the model. Prices for the UXV 700 models range from $8,999-$10,199.
Best for: riders looking for a large range of ATV types.

QLINK is a worldwide manufacturer and distributor of motorcycles, scooters, ATVs and side-by-sides. They focus on making personalized vehicles more affordable without sacrificing quality. They make six models of utility- and side-by-side-class ATVs and UTVs.
Rodeo series: QLINKs line of utility ATVs starts with the Rodeo 500 and 700 models. Both have a water-cooled, four-stroke single-cylinder engine. The 500 model has a 22 horsepower engine and the 700 comes with a 33 horsepower engine. Each model comes standard with a power winch, four-wheel drive and differential lock to help maneuver difficult terrain. The Rodeo models are priced at $5,299 for the 500 and $6,299 for the 700.
Frontrunner 800S: The Frontrunner 800s model is a two-person ATV and comes with an 800cc, V-twin engine that produces 55 horsepower. It has a carrying capacity of 500 pounds and includes locking front and rear differentials, adjustable steering column and seats and safety nets. The Frontrunner 800S is priced at $9,499-$9,699.
Frontrunner 700XL: The Frontrunner 700XL can seat one driver and three passengers. It has a 33 horsepower, 686cc, water-cooled four-stroke engine with a max speed of 50 miles per hour. It features aluminum wheels, a winch and locking front differential. The Frontrunner 700XL starts at $9,599.
Frontrunner 500: The Frontrunner 500 seats one passenger and has a water-cooled, four-stroke 471cc engine. It can carry up to 1,146 pounds and can be switched from two-wheel to four-wheel drive. It comes standard with a power winch and independent suspension on all four wheels. The Frontrunner 500 starts at $7,799.
Online store: QLINK has an online store for ordering accessories, parts and manuals. Consumers can choose to have products delivered to a local dealer or their place of residence.
Best for: riders looking for multi-passenger ATVs.
Disclaimer
Information in this guide is general in nature and is intended for informational purposes only; it is not legal, health, investment or tax advice. ConsumerAffairs.com makes no representation as to the accuracy of the information provided and assumes no liability for any damages or loss arising from its use.