ARCO gas station
California
Consumer Complaints and Reviews

At location 10112 Mission Blvd. Riverside CA 92509, I go there all the time and get sodas and other stuff as well as gas, and I tell the clerks all the time that there is ANTS on the soda machine and they never do anything. I was there today twice and told 2 different clerks and they just say ok. I was there at 12:45 pm and then at 4:00 and the machine was not attended to at all. Last year I constantly complain and it did no good.

I went to the ARCO AM/PM station #4257700 at 10201 Artesia Blvd in the city of Bellflower on 3/8/2017 to pump gas into my vehicle (pump #3 is stated on the receipt). After allowing the hose to continuously pump gas, soon after it shot out of my vehicle and continued to pump as I was standing close to the vehicle, I was spayed from shoulder to feet with continuously flow of gasoline. 3.5 gallons were spilled on myself, vehicle and floor. The nozzle fell and I then picked it up, then unlocked the pump nozzle and went inside the store to ask for help and was handed a bottle of alcohol from the cashier.
The owner by the name of Sonia refused to give me a refund for the gas, clothing replacement and auto detailing since the car was also doused and asked me to move my car. I asked for a grievance/customer complaint form and Sonia stated they did not have any. I took pictures of the incident and drove home a few cities away and showered, but my skin continued to burn the rest of the day. Absolutely the worst experience ever.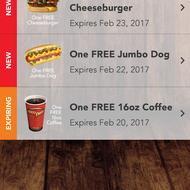 In 2015 I have signed up for ampm Scratch Power on my phone. So it's an app. And I always win hamburgers, hot dogs and coffee. I only have one Arco gas station near. So, the owners are of some Indian descents. Well what does that tell you first of all? They are always trying to make a profit even when I present my winnings. They made up a rule that these winnings are only eligible with a purchase. THAT'S A HUGE LIE! The official rules of ampm is that you only have to cover the tax.
Second thing that has really been upsetting is that on weekends they stopped putting out those hamburgers and hot dogs. Why? Because they are cheap and are trying to avoid giving out the winnings. So it's better not to make it rather than give it to a customer who just won it. I have asked to speak to a manager in order to report both of these extremely rude and unprofessional employees and again I got another lie. They said that manager is not there and that there is no way to contact them. I have also explained that they are losing a good customer and response in return was "I don't care." Rude liars.
I have also asked if they allow purchases with a gift card and the answer is no. (Maybe another lie). I'm sorry guys! But this is America. American culture is not cheap and it doesn't lie to customers. I know that this is not a good way to conduct business. I do care about the law and American people and will do anything to report this situation in order to change it for the rest of the customers.

I went to put gas at ARCO #42041, 1701 BRUNDAGE LANE, BAKERSFIELD, CA on October 2, 2016, 10 AM. I used pump #07 and when I grabbed the pump, the top part where the hose was supposed to be connected at, spilled all over my right hand, over the floor and under my car. I yelled to a gas station employee passing nearby, but she got in inside the gas station. I put the pump back and it stopped right away. The manager come with the employee to try fix the pump, but they could not. I got in inside the gas station and the cashier promised to refund me back the value of US$ 6.81 on next day. They did not till now! I and my wife had been at risk of life! My car remained smelling gasoline for almost 3 days!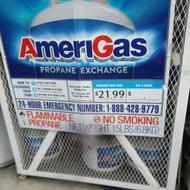 I went to the ARCO AM/PM at 1000 N Harbor Blvd. in Fullerton. I purchased a propane tank exchange. They charged me $23.99. Then we went outside and the enclosure with the tanks advertised $21.99 exchange. The clerk would not refund my money, but he did admit to the error. I returned a 2nd time and they still would not return my money.
How do I know I can trust these reviews about ARCO?
851,205 reviews on ConsumerAffairs are verified.
We require contact information to ensure our reviewers are real.
We use intelligent software that helps us maintain the integrity of reviews.
Our moderators read all reviews to verify quality and helpfulness.
For more information about reviews on ConsumerAffairs.com please visit our FAQ.

Went to the archive on Calimesa Blvd in Calimesa CA for a car wash. I went and paid cash and drove to the wash, typed in my code, pulled in and parked in the wash. It started, was on for 10 seconds and went back. I waited for a minute and drove to the store and told them what happened and then this lady comes from the back and started yelling about my car being too close to the rail and how it skimmed my car and that's why it turned off. Then she started yelling "come back here and look at the camera" and I told her no I believed her. I drive a Jeep Wrangler so I understand it's a wide car but there was no indication it touched my car so I wasn't too worried about it. What I didn't like was being yelled at for something so minor. So if you need gas in Calimesa, go to Fastrip. If you need a car wash, go across the street to Shell. Both places have much nicer people and better service.

I am a frequent patron at Arco in Rancho Bernardo and do a lot of driving locally in the community for my business. I had purchased a car wash along with gas. I received the receipt with a car wash code on it. Upon driving thru to receive a car wash I entered my code in the system. It asked if I would like to upgrade and I pressed the basic car wash button for no upgrade wanted. When the car in front of us finished their car wash it was time for me to drive in. I pulled in with the green light lit pulling forward all the way until the red light came on along with the buzzer. I placed my car in park as usual and waited for the car wash to begin as usual.
My daughter and I realized while talking that no car wash was beginning. I joked that with my luck I would roll down the window and it would begin. I was unsure of what to do. The truck behind me waived for me to just drive through. He had noticed the car wash was not happening. I pulled out and parked in front of the store and walked in with my receipt. I asked the associate Michael if the car wash was shut down... that my car wash did not take place. He stated "No it's working." That's when we noticed that the white truck behind me had pulled in and began getting his car wash. I told him "I entered my code and it accepted it but when I pulled in nothing happened."
I gave him my receipt and he kneels down behind counter and checked my code and said I had used it already. I said "when?" He said "just now." I said I entered my code and clearly you can see my car... Unwashed!" This is where it gets frustrating!! Michael asks me "well there is nothing I can do for you. I have gotten in trouble too many times for refunding and giving codes for car washes." No apology or even a care. I then said "yes you can give me a code... Clearly you can see my car through the window and see that it isn't even wet! You can walk outside and verify that it has not been washed." He said "no there is nothing I can do." He then began helping another customer.
I walked outside and took pictures of my car and waited for the truck to finish his wash and I was going to ask him to verify that he saw no car wash working for me... As he pulled through with his passenger he sped out of parking lot rather quickly. Lol! I walked back into Michael and ask "are you able to look up that white trucks receipt? I believe maybe he got my car wash and my code worked for him. Perhaps he got my car wash and that's why he didn't stop?" Michael said he could not look up any receipt without knowing the pump number and said "I already told you there was nothing I can do."
I walked outside and called the comment number on my receipt. Now mind you this is July 4 so I wasn't expecting anyone to answer due to the holiday. I walked back into the store and was leaving a message. I then approached Michael again and stated that I hoped he understood my frustration that I had purchased a car wash that didn't happen and felt like his attitude was unprofessional and I didn't appreciate his notion that I was lying about not getting a car wash... my husband was leaving early the next morning on a road trip and just wanted to get my car washed.
Clearly my car had a lot of dirt and bird poop on it. He chuckled and looked at the monitor watching the car wash said "I don't think the truck used your code besides your hood has some sprinkles of water on it. You went into the car wash and maybe moved your car or something and it shut off but You used your code and there is nothing I can do for you." I said "are you kidding? I looked up at monitor and said then you would've clearly seen that the water never turned on and got my car washed... Will you please walk outside and you can see for yourself how dirty my car is?" He laughed and simply said No!
I will admit my patience for Michael was clearly running out! Especially when he then said "I can give you a refund if I want, but now not going to because I don't appreciate YOUR attitude. Please move aside and let me help this customer." I had had it.. I asked who the manager was... He said "Jennifer. She would be in tomorrow." I got in my car and drive away. My husband and I own a business in RB and are members of the North inland Chamber of Commerce. Professionalism is extremely important in customer service. Clearly Michael is lacking especially when he stated in front of a few of us customers... "He had gotten in trouble for refunding and giving out codes." I would definitely question Arco's choice in keeping him as an employee.

For a few years I would call the ARCO located at 1775 Glendale Ave located in Hanford CA near 12th Ave. and HWY 198. I would ask the price of regular and whoever answered the phone knew right away without having to check. Another station I would call closer to home would have to check. HELLO you go right by the pricing sign when coming to work. Well this ARCO stopped quoting over the phone, saying things like it's against 'policy' to quote over the phone, or one young lady saying I could 'visit the store to get pricing'. I worked retail for almost a year. Over the phone pricing was normal. Only if the phone customer wanted to get in depth and we had customers on the floor would we invite them to come in for more personal service.
While visiting another ARCO STATION in Dinuba CA I asked about this policy. That store has no problem pricing over the phone, they know more people will drive in and wait in line to pay cash for cheaper fuel. Not being able to pay cash outside is inconvenient but not enough for me dropping the brand. I don't impulse buy inside store anyway. It's a shame that since they answer the phone anyway they can't simply say, '$** a gallon' as opposed to 'I'm sorry but our policy is not to give prices over the phone', which is more efficient and customer friendly. I put the APP 'GAS BUDDY' on my phone and eliminated talking to fools altogether.

On 3-18-16, pumped gas at ARCO on Bradley Rd. and Newport at pump 12. I own a vehicle that has a 26 gal. tank. The pump did not shut off automatically and the pump read more that 28 gallons supposedly was pumped into my tank. I had to stop the pump. When assessing the issue with the owner he just said "I don't know". I have a pic of the specs of my vehicle and the receipt of this incident.

Continue problems with card pay stations at pumps. I visit Arco am/pm in North Highlands at least once a week. And most of the time my card is declined after I have put in my pinned but must go into stations - stand in line just to have my card work EVERY TIME and still charge me a 35 cent INCONVENIENCE FEE. This has gone on for over a year. Site number 11900617. But this is not the only Arco station that does this.

Horrible customer service. They are very rude. They don't honor any of their own coffee card. Bathroom never available. Worst customer service and dirty. The one in 2033 Standiford Ave Modesto CA.

Rude, Hostile Owner and Manager at La Palma/Anaheim Arco- Recently I went to this gas station and got a little more than $15 worth of gas. I went home and saw that my debit card had been charged $40.00. I called the gas station and asked to speak to the manager, Bouglas **, about the situation and asked how I can get my money back. He immediately started yelling at me, saying there is nothing he can do and told me to basically get over it, which is ridiculous because they obviously stole money from me. So, NO, I was not going to get over it.
I called a second time and spoke to the gas station owner, Farz **, who said a check was mailed to me with the amount to make up for what was stolen from me, and then he backtracked and said a check was not yet mailed to me (him and the manager lied repeatedly about this -- one minute it was mailed, the other minute it was not mailed). Then Farz ** started screaming about how I have called multiple times and to no longer call repeatedly, when in fact I had ONLY called twice, and quite frankly when money is stolen from me I have the right to call 100 times if I want to!
I will NEVER again go to this gas station, not just because money was stolen from me but because the employers, manager, and owner are incredibly rude, unprofessional, abrasive, and apparently run a scam where they think they can illegally charge more for gas and expect customers to not catch on! Well, I figured it out quickly because I check my bank statements online daily so I quickly realized that extra money was stolen from my account from this gas station. In addition, I called my credit union immediately and they opened a fraud dispute claim against the gas station. The representative I spoke to said I can close the case if I choose.
However, due to the gas station owner and manager's hostile, ignorant, rude behavior and due to them thinking they can steal people's money and get away with it, I decided to not close the case and instead allow my credit union to open up an investigation on this gas station and its owner in hopes that this type of fraudulent activity does not happen to any other customer.
Lastly, the employees, owner, and manager of this place REALLY need to take a class on what customer service and professionalism is because when the customer has had extra money illegally deducted from their account then the gas station should say, "I'm sorry," as opposed to screaming at the customer saying, "Oh well, don't call us because we don't care." So pathetic how these people in ownership and management treat customers at this gas station. They should really be ashamed of themselves.
This location gives ARCO/AM-PM a very bad name! However, I will say that I contacted ARCO corporate office about this and the representative I spoke to was extremely nice, and called this gas station location due to what they did. So, I am not going to never visit an ARCO again because I think their gas stations are great. However, this particular ARCO (in Anaheim on La Palma) is the Arco you do Not want to go to and give your business to due to the owner and manager's behavior and obvious scam.

I am a faithful Arco gas station customer (Clayton Rd/ Willow Pass Concord/Pittsburg California). I go there almost everyday to either one because they have good prices and good food. However on August 13 at 4.45pm I was driving back home and decided to call Arco Clayton before I drive there to check for pricing. The young man stated that their "regular" gas price for the day was $3.19. So I pulled over at another gas station just further up the road from Arco that charged $3.05. I drove pass Arco only to see that their gas was actually $2.99.
I was mad because not only did I spent more, but the fact that this "worker" was giving inaccurate information that could cause the loss of customers and business (If not careful). What was even more disappointing was I had called back as soon as I got home to tell them about this matter nicely at 5.30pm only to have that person hang up. I know A LOT of people who would be calling before they would drive out there would do the same. Customers WILL BE going elsewhere if staff like this are not careful. I really love Arco gas station. But to have service and staff like this brings a bad name on the business.

My daughter paid for her gas with cash, and left the pump without pumping. When back and told the station owner that she did not pump and he said "tough luck, it happens often." I went back with my daughter complaining that they should give her the gas amount. I feel that they pocketed the money. I feel they should check the receipts for a overage. 8/9/2015, @ around 8:30pm Pump 6. I felt we were treated with disrespect like we were begging for the return of our funds. I feel they cheated us, which was our fault. I would like the above receipts to be checked, it might not mean a lot to you but I am on very tight budget. CALL ME WITH THE FAX NUMBER OR PHONE NUMBER.

4995 Almaden Expwy, San Jose CA 95118. Cashier: **. The debit card function was not working at the pump so I went into the store to pay the cashier. I paid $45 plus .35-cents debit fee. I pumped the fuel, which totaled $40.75 then went back to the cashier for a refund. I was charged an additional debit fee .35-cents and refunded $4.25 cash. I should not have been charged a second debit fee, nor did I authorize it. When I showed the receipts to the cashier, which clearly identify both debit fees, she refused to correct the mistake and reimburse me. This unethical practice at this ARCO station is most likely cheating consumers on a regular basis and they need to be held accountable.

Went to Arco on 3225 Little League Dr. At 5:30 am to get gas and the payment Kiosk took my debit card. So I went inside the store and asked if they can get my card and they said no and I have to wait till 9 am because the Alarm will sound off. So after a brief argument I went outside and set the alarm off and figured since the alarm set off they can get my card. Well they decide to go outside and sweep, walk around but not get my card. I didn't want to leave the card behind because it's San Bernardino and if someone got my card it would be used right away. I canceled the card but still don't like leaving it behind.
Customer service is horrible here. Although they was sweeping while I waited for my card it's disgusting and dirty and has empty weed containers all over the place. The plants in the planter are dead and planters are trash cans now. Will never return to this transient infested store, even if it is the gas station around the corner from my house.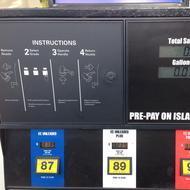 I, **, attempted to purchase gasoline on the night of Tuesday June 30, 2015 at 18:37 at the ARCO gasoline station located at 35900 Fremont Blvd, Fremont, CA 94536. I purchased $20 of gasoline which the total amount was debited from my account, and asked it be on pump #1. Returning to the vehicle to attempt to pump gas, I realized that the pump on #1 was not activated and no gas was being pumped. I returned back inside to inform the attendant, "**" that the pump was not working. She informed me that she had put the credit on pump #3. My receipt clearly stated pump #1 on it, indicating that "**" had made a mistake. Upon asking her to remedy the situation, she declined to resolve stating, "I cannot transfer credit to another pump and I cannot refund your money, only the owner can." I was told by ** that the owner would be returning tomorrow July 1st 2015 at approximately 11 a.m. and that I could ask for a refund at that time.
I left the gas station having paid for a product in which I did not receive. So I returned on July 1st 2015 to speak with the owner for a refund or 20 dollars worth of gasoline. The owner was not present and when I spoke to her on the phone she declined to refund my money claiming that no such transaction ever occurred even though I had a bank statement and even confirmation from my bank that the funds were in fact transferred to ARCO. Still to this day July 2, 2015, the owner refuses to refund my money or even acknowledge the fact that they made a mistake. I'm not so much concerned with the money as I am with their poor business ethics and customer service. They (owner and attendants) spoke to me in rude, aggressive and hostile tone. Even to the point of telling me to leave or they were going to call the police. I have all evidence and they still won't comply.

I get gas at least once a week at an ARCO station on Jefferson St. in Indio, CA, just off the I-10 Freeway. For the past two months, every time I go, none of the pumps work with the payment portion. I'm forced to go inside and pay for the gas there. I think it's a ploy to get people inside the store to buy stuff. I'm never given an explanation. The employees just say "we're sorry" and set up the payment inside.

I went to arco gas station to get gas and I went into the store and paid 20 dollars for gas and for some odd reason I pumped 40 dollars worth of gas. I went to see what happened. They wanted call the police on me for no reason. I paid and left.

Customer beware. It's very easy to overlook certain terms and conditions. One of the ones we overlooked were the extreme late fees that they charge. We forgot that the billing was ebilling, so didn't recognize what it looked like for the first few months and started acquiring late fees on a $70 gas bill. This is highway robbery. They talk up their card with its flexibility and availability to actually charge gas at Arco which has the cheapest gas. So much for cheap when your gas doubles because of an oversight and getting a late charge.
Please don't get caught in the same mess. We feel totally deceived by their salesperson Tony. He told us things that weren't true, like no monthly fees, we're arguing that too. It's hard to have your employees use a product until you've tested it out. It's been a pain in the rear since day one! DO NOT SIGN UP FOR ARCO FLEET CARDS!

Every time I used my ATM card outside, it doesn't work. I thought that it was my card. So I called my bank and they sent me a new one. Then again tried to use it outside and the pump machine keeps showing that it's a problem with the card. Then I went inside the store and my card was working. It happened in at least 4 ARCO stations. So I asked another customers that were in line and they were having the same problem with their cards. So that made me think that they are doing that on purpose so customers like me had to go inside the store to make purchases, which is very inconvenient for me that I just want to pump and go.

On Monday night 11-03-14, I went to gas station on corner of my house and forgot my wallet in the counter. When I went back to ask and the manager told me nothing was found!! I went back home. Called La Mesa Police. Who send an officer who watched the video and saw that my wallet was there. The MANAGER who I ask if anything was found, it was the same guy who knew it my wallet was there. Thanks to the police I was able to get my $195 back. I will NEVER shop at ARCO anymore!!! Bad karma employees!!! Police told me I could go after him but I thought owner would do something. But I drove by last night and manager still working.

I had a terrible experience and it was my first time at this gas station. First off nothing like Circle K or any of the other gas stations. You get a 35 cent fee for using debit. The machine you have to put your card in stole my card so I complained to the Workers and they didn't know what to do. After 15 minutes of working with the machine, I finally got my card back. The workers kept asking me the dumbest questions like "are you sure you put your card in?" Another thing is the place was a dump. Honestly not clean at all. Some pumps did not work, trash everywhere, Nasty people around who need to shower. I hope this place gets shut down some day, I really do. It does not deserve business at all. I will never go to ARCO again.

I have never done this in my life. I paid $50 for gas and 2 other items, drove away and forgot to put my gas in within 10 minutes, realized what I DID went back in to show Jackie my receipt. She said someone already pumped #1. There was no credit - audit.

The Arco gas station at hwy 215 and Clinton Keith rd has been on average $0.20 gl higher than even the local Shell Chevron and Mobil since it opened probably 8 months ago. The other day they were $0.40 a gal higher than another Arco within 25 miles. I refuse to get gas there mostly because I think the owner is exploiting the fact that he is the only gas at that freeway exit. There are many other gas stations within a couple miles so I go there instead.

I went to Arco Gas Station site 9660 at 8010 Imperial highway, Downey, CA 90242, at 7:30 pm, purchase a gas of $40 cash to a lady attendant, (her name is **), but she only put up $20 on pump No. 2. When I came to her and asked her why she only put $20 instead of $40, she said that she did not remember me that I came to her to give the cash money and she said that I had to put back the Nozzle dispenser to the pump, so I did and waited until she put the remaining $20, but she never put the remaining $20. I came to her again. She said that she can not give me the remaining $20 and told me to come back tomorrow morning to ask to her manager. I said to her that she did not pay attention to her cash register because she was busy talking and laughing to customer. She gave me a receipt (No. **) without apologizing to me and it seemed it was my fault. I don't like the way she treated me. She has no respect to me. My opinion to her that she need to get training to handle customer complaint.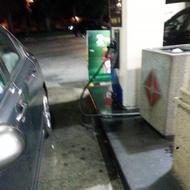 August 13, 2014, I went to put gas in after school which was 10pm. I used pump #12 and when I grab the pump, the top part where the hose was supposed to be connected at, spilled all over my right leg and left hand. And it was pouring like a waterfall, I feel like some went on my face. I put the pump back and it stopped right away. The employees didn't do much. All they did was give back some money what was spent since I was using my card. And that was it. I was scared and I was upset and mad. They didn't do anything! I had to go some smelling like gasoline!!

I'm sure it is only a matter of time before there is a class action lawsuit against this product. I did a 3200 mile road trip in my 2007 Chevy Avalanche. On my return trip I filled up with a tank of this gasoline and the next time I shut my truck down was 7 hours later. I went from an average of 21 miles per gallon to 14 and a half miles per gallon. I burned up two oxygen sensors and my fuel pressure regulator went out. I've had two mechanic shops tell me it was probably this gasoline.

On vacation to California June of 2014 while in southern CA stopped at an Arco gas station advertising a good price for the area per gallon, but when I tried to use my Debit Card to fill up my RV which was costing about $150 plus to fill, it told me see attendant, so I finally went in and attendant tried then found I was out of State (after asking if Montana was in the US or out of Country, no child left behind). She said ARCO does not take out of State Cards. I had to pay cash but I did say I was NOT going to stop at another one knowing this. Otherwise all else was good with ARCO that I could see.

Not a full gallon -- This pissed me off since I heard rumors about it happening. I ride a motorcycle and have only a four gallon tank and I primarily use Shell or Chevron. I was really low on gas and decided to only put one gallon of gas into my tank to hold me over until I got to my preferred station. I went inside and used my debit card for one gallon of gas (I had to go inside since the machine was broken). One gallon was $4.39 and I put EXACTLY $4.39 in my tank. The pump read 0.97 gallons of gas! I don't really mind since I only have a small tank but someone with say a 30-gallon tank!? Can I please talk to a lawyer or something because that's straight up stealing.
ARCO gas station Company Profile
Company Name:

ARCO

Website:

http://arco.com/