Sponsored Article
---
This article is sponsored by LifeShield.
Ask a news photographer which camera is best and he'll say it's the one you have with you when you need it. The same is true of home security alarms: the best one is the one that works when you need it.
Face it. If someone breaks into your home or a fire breaks out in the middle of the night, your alarm system has one chance to get it right. By the same token, a properly-designed alarm system will work only when it's supposed to; a system that constantly produces false alarms is almost as bad as one that doesn't work.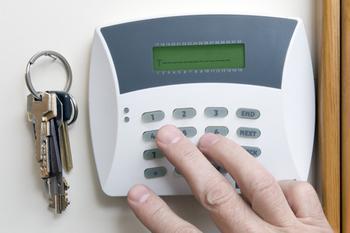 Just a few years ago, most alarm systems were basically the same: detectors on doors and windows wired to a central unit that used the telephone line to summon help. Today, the most reliable units are wireless digital systems that allow you to place detectors on doors and windows as well as cameras, motion detectors, heat and water detectors and other advanced sensing equipment throughout your home.
The detectors are monitored by a central unit that communicates wirelessly with each detector and -- equally important -- communicates via high speed internet to summon help when needed. It also enables you to have a state-of-the-art system even if you don't have a landline, as is increasingly the case.
One knowledgeable consumer who studied all the options before making a decision is Darren Murph, a columnist for the tech site Engadget. After sifting through all the possible options, he settled on LifeShield.
"So far as I can tell, it's the best of both worlds when it comes to price and utility, offering an exhaustive list of monitored services for one flat rate, as well as one of the better web portals and mobile app selections that I've seen," Murph said. It's a Do-It-Yourself solution that avoids the unpleasant necessity of having installers rummage around in your home (unless you would rather not do the work yourself) and it allows you to build a system that is as simple or as complex as you want.
LifeShield also makes it easy to set up wireless video cameras around your house, so that you can not only monitor potential criminal activity but also tell when packages have been delivered, when the kids get home from school and whether the pets are OK. LifeShield also makes it easy to pick up and move, unlike more traditional companies that tie you down to your original location.
See http://www.lifeshield.com/ca/ or call 877-570-4581 to learn more.