Sponsored Article
---
This article is sponsored by LifeShield.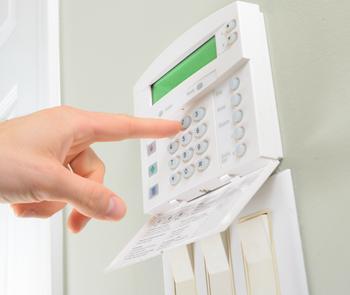 Home alarm systems have been around a long time but are only beginning to take advantage of the new technologies that can make them more reliable, less expensive and easier to use.
The traditional home alarm, from companies like ADT, requires running wires all over your house, hooking up to the telephone line and signing a contract that obligates you to pay for the service over a period as long as five years, even if you move away.
"I was not allowed to cancel my account without a notarized letter. What a scam. This is unfair and unrealistic," said former ADT customer Nancy of Murrieta, Calif., in a posting to ConsumerAffairs. "I paid my bill for over 10 years now. I closed down my business and have to pay $25 to a notary to cancel my alarm service. Unfair and unjust."
"I started with ADT years ago. When I initially started, they told me it was a 3-year contract. Within a year, I decided to move with my fiance and transfer the service. What they failed to inform me of was when I transfer, it's going to renew my contract and start the 3 years over," said a South Carolina consumer in another ConsumerAffairs posting.
There's also the little matter of what happens to the components of your system when the contract expires, as Brinks customer John of Ft. Worth, Texas, found out.
"They told me I will own the system but someone from Brinks called me and ask me to key in a code that would disconnect me from their monitoring system. What it did was to disarm my system altogether," John said. "Now, none of my 4 key fobs do not work, my alarm does not work and my garage door opener does not work. The system will beep each day at the same time until I disconnect the battery."
Homeowners who have paid a hefty installation fee, paid for the system components and paid a monthly monitoring charge can at least rest easily, knowing they are protected. Or can they?
"The system failed to go off, when a prowler was tampering with my window (One of my pets woke me and I called the police). I triggered the alarm manually, but this did nothing to either dissuade the prowler, or to wake my neighbors," said former Brinks customer Madelyn of Escondido, Calif., in another ConsumerAffairs posting.
Fortunately, as in so many other industries, digital technology and the Internet are breaking the stranglehold that traditional alarm companies have long had. Newer companies like LifeShield have created systems that are more reliable, more flexible and less expensive.
First created to solve the problem of traditional hard-wired security systems that were defeatable - LifeShield created a virtually undefeatable system. LifeShield is a security company and not a dealer. You buy direct from LifeShield and save up to 40% per month on your home security with one of the safest security systems and one of the fastest responses.
With LifeShield, the company provides the monitoring service while you own the equipment and can take it with you if you move or reconfigure it as your needs change. You can add video monitoring, temperature monitoring and other specialized services as your lifestyle requires. See http://www.lifeshield.com/ca/ or call 877-570-4581 to learn more.
---