Sponsored Article
---
This article is sponsored by LifeShield.
It's easy to think that if we live in a good neighborhood, we don't have to worry about burglaries but that's really not the case. After all, like legendary famed bank robber Willie Sutton, criminals "follow the money" and home in better neighborhoods have more valuable loot.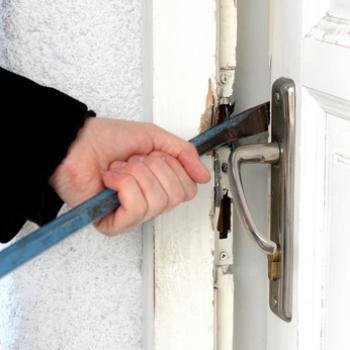 So what's the best way to prevent burglary? We asked Albert Gumbs, a retired Police Sergeant from Ramapo, an upscale town in Rockland County, north of New York City. His advice: "Use a wireless security system with a reputable national monitoring service, and be sure it's always activated, whether you're at home or not. Most residential burglaries occur during daytime hours when homeowners are at work."
Gumbs also recommends making your home look occupied at all times. Burglars are looking for easy targets and the last thing they want is to trip an alarm or confront a home's occupant.
Gumbs advises that the most common points of entry are the front and back doors. Often, all it takes is a good kick to splinter the door frame and gain entry. Burglars may also pry the door open or strip the lock. A sturdy door and a high-strength deadbolt lock will foil most of these attempts.
Homeowners also need to beware of "smash and grab" thefts -- when criminals smash a window or door, grab a valuable item or two and make a quick escape. It's important to keep doors and windows locked at all hours and to avoid placing jewelry, small electronics or other valuables within easy reach of doors and windows.
Good neighbors are a factor too. Gumbs advises working with your neighbors to pick up newspapers and bring in trash cans to keep your home looking lived-in when you're at work or out of town. If everyone keeps an eye out for their neighbors, it goes a long way towards reducing residential break-ins.
And while it's important to have a good alarm system, Gumbs says it's also essential to set it up properly and learn how to use it. False alarms are annoying to neighbors and the police and can get expensive, since many cities and towns will levy a fee when police respond to a false alarm.
It's also important to have a wireless alarm since it's much harder for criminals to defeat them by cutting the wires.
LifeShield Security is a high-tech digital home security system that can be customized to fit your home and your lifestyle, providing not only protection against burglaries and home invasions but also fire protection and all kinds of video and audio monitoring of your home.
For more information on wireless home security options call LifeShield today: 877.987.4435.