Sponsored Article
---
This article is sponsored by LifeShield.
More than 3,500 Americans die each year in fires and approximately 18,300 are injured, most of them in fires in the home, according to the Federal Emergency Management Agency (FEMA).
The kitchen is the most dangerous room in the house from a fire standpoint but with the proliferation of electronic devices and Americans' obsession with candles, every room must be considered a fire-prone area.
A working smoke alarm is the most basic form of protection and one that is inexpensive and easy to install. You should install smoke alarms on every level of your home, including the basement. Many fatal fires begin late at night or early in the morning, so the U.S. Fire Administration recommends installing smoke alarms both inside and outside of sleeping areas.
Since smoke and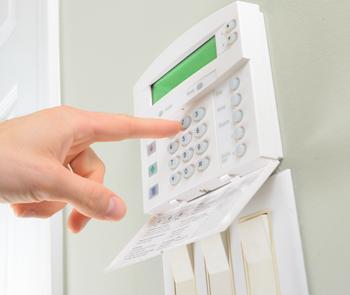 many deadly gases rise, installing your smoke alarms at the proper level will provide you with the earliest warning possible. Always follow the manufacturer's installation instructions.
But this may not be enough. As homes grow larger and families grow smaller, smoke alarms may not provide adequate protection. For one thing, a smoke alarm does no good if no one is home to hear it. You and your family will survive an unattended fire but your pets and personal possessions may not.
Even worse, a smoke alarm wailing in your basement may not be loud enough to reach your sleeping family upstairs.
What's the solution? Short of ripping up your house and installing a sprinkler system, a modern, whole-house monitoring system is the best way to protect your family's lives and property.
Traditional hard-wired alarms are expensive and, in some cases, may fail to warn you in time or call for help if a fast-spreading fire disables the alarm wiring or cuts off your phone or electrical service.
LifeShield, a high-tech home security company, owns proprietary technology for a unique fire protection product, the Fire Safety Sensor. No other alarm company offers this type of comprehensive fire protection with no fee for the equipment and no fee for fire monitoring.
The wireless Fire Safety Sensor works with your existing smoke detectors by "listening" for an alarm. When there is smoke or a fire in your home, and the alarm sounds, the Fire Safety Sensor immediately sends a signal for help to the central monitoring station.
The patented Fire Safety Sensor works seamlessly with your LifeShield wireless home alarm system. Professional fire monitoring is always included for free when you get a security system with a Fire Safety Sensor. The sensor even works with carbon monoxide detectors. You can add extra sensors for each floor of your home at any time, for less than $50 each.
Seehttp://www.lifeshield.com/ca/ or call 877-570-4581 to learn more.
---