Sponsored Article
---
This article is sponsored by LifeShield.
You can read a lot of articles and find a lot of advertisements for different home security systems but in the end, it's the experiences of other consumers that are the most helpful in choosing a system for your home.
Roberta is a single mom from Dallas. After her home was broken into, Roberta started researching the various systems out there.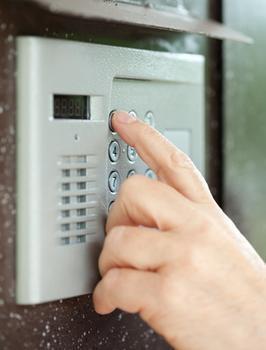 "I did some pretty intense online shopping and LifeShield definitely had the best incentives and the most features," she said. "I really needed full home protection ­ not just my front and back doors. In comparing LifeShield's Home Kit to other home security systems on the market, LifeShield was the only one that would protect my whole home including windows and other entryways.

"My LifeShield Security Advisor, Jackie, was very knowledgeable and walked me through all the cool differentiating features of the product," Roberta said.
Homeowners posting to ConsumerAffairs have also praised LifeShield's customer service.
"I have over 25 years of experience in training inbound and outbound customer service agents for Fortune 50 companies," said Patrick of Yukon, Okla. "It's an elite group known for its excellence in the marketplace, with most having been in business for over 50 years. LifeShield belongs in this elite group! Knowing my background and understanding that I seek perfection in attitude and expertise when recruiting and training new agents to handle both inbound and outbound calls, on a scale of 1-10, with 10 being superior, LifeShield earns a 15!"

"What is amazing to me is that every person I have worked with at LifeShield has been superior in knowledge, customer service expertise, courtesy, explaining things in laymen's terms, and doing everything possible to ensure a 'one call resolution,'" Patrick said.
Sarah of Libertyville, Ill., wrote to compliment LifeShield's handling of a minor problem she had encountered.
"We were having trouble with one of the window sensors going offline, but it is now working," she said. "We just started monitoring and everything is running well. Every time we have had to call our sales rep Scott, he has been very helpful and quick to solve our issue. Tech support has had the same quick helpful response too."
It's an understatement to say that compliments like these are unusual in the home security business. Most security companies sell you and never want to hear from you but LS is different based on consumer reviews. They actually call you to make sure you are using your system and answer any questions you might have.
Check the reviews in the ConsumerAffairs Home Security Alarm Section and you'll find comments like this about other companies:
Ara of Pasadena, Calif.: "Monitronics does a credit inquiry after stating that they don't check your credit. The place is run by high school dropouts. Customer service... there is none. If your equipment breaks, you have to pay for them to come out and look at it."
Joshua of Milton, W. Va.: "No help at all [from ADT]. Supposed to be an appointment. No one showed and gave us the usual runaround story. Service is not good at all. Go with someone else."
Liz of Baytown, Texas: "I've had this company [APX Alarm] for three months and it's been a nightmare. I would not recommend them to anyone. Their cameras never work and their smoke detector didn't go off when needed, which was the last straw for me. They replaced cameras once for being faulty. Their supervisor had the nerve to call me a liar when I complained about the smoke detector."
See http://www.lifeshield.com/ca/ or call 877-570-4581 to learn more.