2016 Presidential Campaign
No, it's not telling you which candidate to vote for
08/17/2016
|
ConsumerAffairs

By James R. Hood
ConsumerAffairs' founder and former editor, Jim Hood formerly headed Associated ... Read Full Bio→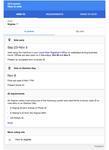 We ask Google for information, instructions, and directions everyday, so why not ask it how to vote? No, not which candidate to vote for, but how to register, when and where to go to the polls, and other information that's specific to our locality.
After all, the United States may be the world's greatest democracy, but it is also the world's greatest patchwork of local laws and customs and few things differ more from one place to another than local registration and votin...
More
This year, will political consumers go for an 'off-brand' candidate?
08/12/2016
|
ConsumerAffairs

By Mark Huffman
Mark Huffman has been a consumer news reporter for ConsumerAffairs ... Read Full Bio→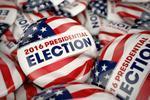 In 1969 Joe McGinniss wrote "The Selling of the President," a book about the role advertising played in the 1968 presidential election. For the first time, it advanced the idea that candidates were molded and presented to the voters as products.
In the nearly half-century since then, the trend has only intensified. Races are often handicapped by how much money a particular candidate has raised for advertising.
This year has been a little different so far. The major party ...
More
Sort By