2016 Presidential Campaign
Publicly backs away from 25% tax bracket for top income producers
05/09/2016
|
ConsumerAffairs

By Mark Huffman
Mark Huffman has been a consumer news reporter for ConsumerAffairs ... Read Full Bio→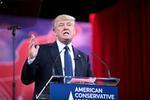 Donald Trump, the presumptive Republican presidential nominee, isn't one to remain a prisoner of a previous position he's taken. So it is with taxes.
Interviewed Sunday on ABC's "This Week," Trump said taxes would go down for everyone over the long term. But to get to that point, Trump said they would need to go up, especially on top income producers.
"I am willing to pay more," Trump told ABC's George Stephanopolous. "And you know what? The wealthy are willing to pay mor...
More
Consumer group finds political ads in jihadist videos
03/31/2016
|
ConsumerAffairs

By Mark Huffman
Mark Huffman has been a consumer news reporter for ConsumerAffairs ... Read Full Bio→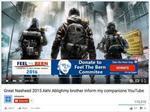 Yes, it's a new era in politics. Just look at both the Democratic and Republican presidential races and it's hard to escape that conclusion.
And to promote their ideas, candidates and super PACs are looking beyond traditional print and broadcast media, harnessing social media to reach the masses. But a consumer advocacy group has expressed alarm at where some of these political ads are showing up.
The Digital Citizens Alliance, a Washington, DC nonprofit, says it has foun...
More
Sort By