2016 Presidential Campaign
Washington is full of lobbyists and influence-peddlers. Good thing too
11/10/2016
|
ConsumerAffairs

By James R. Hood
ConsumerAffairs' founder and former editor, Jim Hood formerly headed Associated ... Read Full Bio→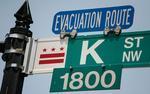 President-Elect Donald J. Trump made a lot of promises during his campaign, one of the most notable being his pledge to "drain the swamp" in Washington, D.C., a pledge based on the popular misconception that the nation's capital is located on the site of a former swamp.
In fact, the District of Columbia may be marshy, but it was never technically a swamp. And it's not a swamp today either -- it's more like a beehive that has been whacked with a big stick. The place, in a...
More
Trade restrictions, immigration policy, media regulations eyed on Wall Street and beyond
11/09/2016
|
ConsumerAffairs

By James R. Hood
ConsumerAffairs' founder and former editor, Jim Hood formerly headed Associated ... Read Full Bio→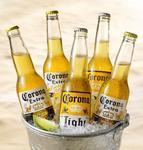 Donald Trump's victory at the polls has business interests wishing they had a crystal ball that would tell them which of Trump's campaign promises he actually intends to pursue vigorously.
Republican candidates are usually fervent supporters of free trade and opponents of unnecessary government regulation of business. But Trump is not your ordinary Republican, and it's not entirely clear what his approach will be. 
Restricting international free trade and renegotating tre...
More
Sort By